This is a sponsored conversation written by me on behalf of Holiday Inn hotels. The opinions and text are all mine.
Florida's Space coast, named for Kennedy's Space Center is certainly the place to go for anyone who is interested in space ships and astronauts but there are also many other fun things to do in the area!   Spanning over 74 miles of barrier reef coastline along Florida's Atlantic Coast there are plenty of beaches and parks.  What I loved about Florida's Space Coast is that it has something for everyone: from the history of space travel to surfing, fishing and nature watching.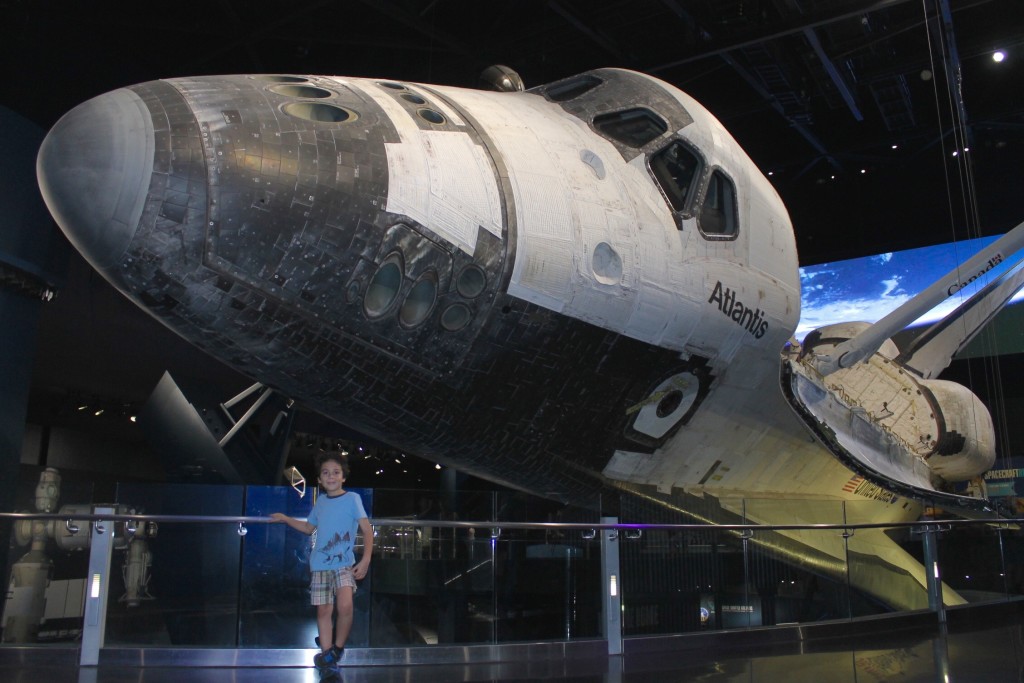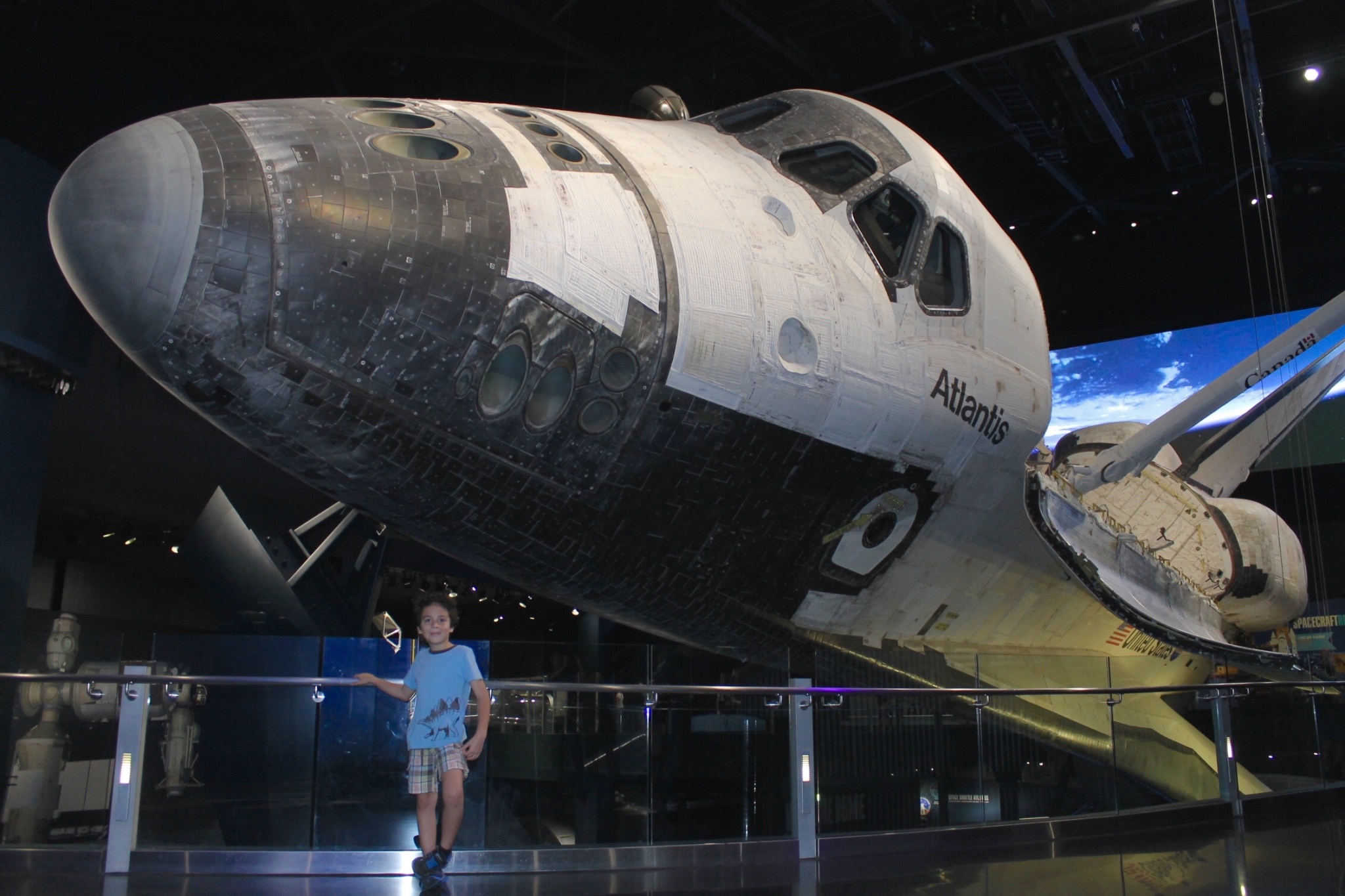 Kennedy Space Center: My husband and 7 year old son are big fans of space travel and space ships and I was surprised to find that the Kennedy Space Center was so much fun for everyone in the family; not just for them. With countless interactive exhibits where you will see everyone from 5 to105 honing their spacecraft flying skills or using a robotic arm to complete a mission on the space station. We where all in awe as we stood in front of the space shuttle Atlantis, you could see my kid's eyes sparkle as the walked along the largest rocket every flown and their excitement as they touched a moon rock and later got to meet a real astronaut! It's a place where space travel dreams come true for everyone no matter their age.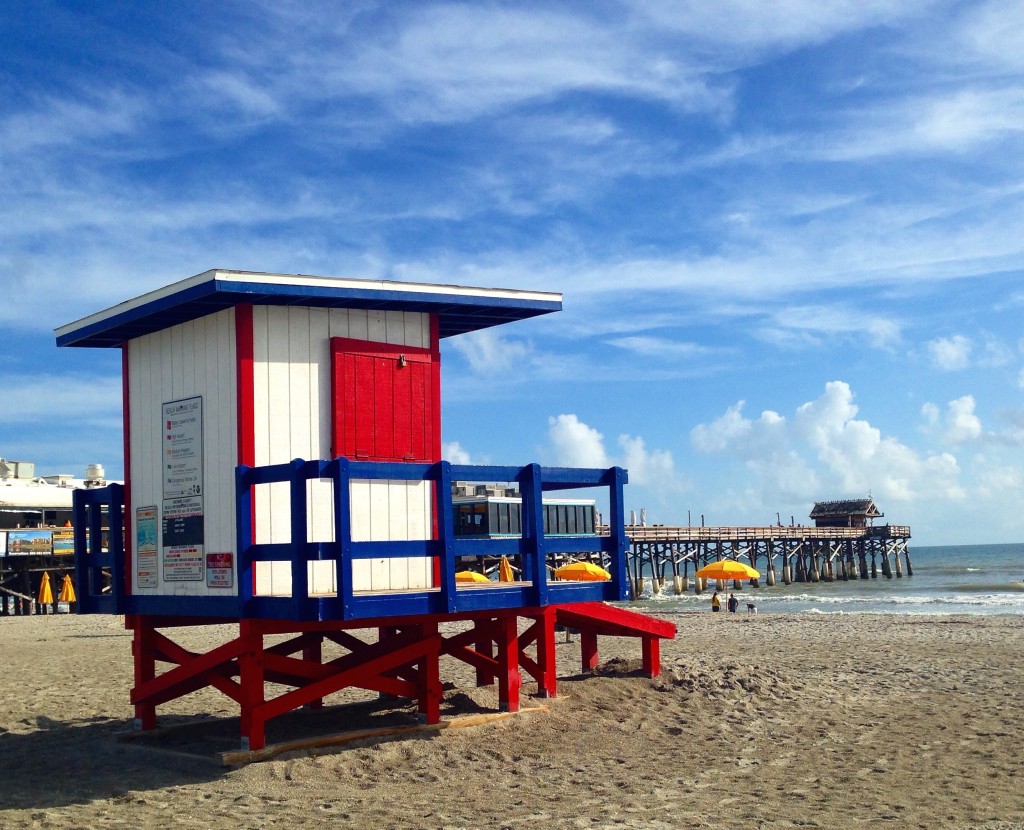 Cocoa Beach: famous for having some of the best surfing in the East Coast Cocoa beach is a great spot for kids and adults to practice surfing or try it for the first time.  The historic Cocoa beach pier is a fun place to visit: here you can fish, shop, eat in one of the many restaurants or just stroll along the 800ft long pier that reaches into the ocean.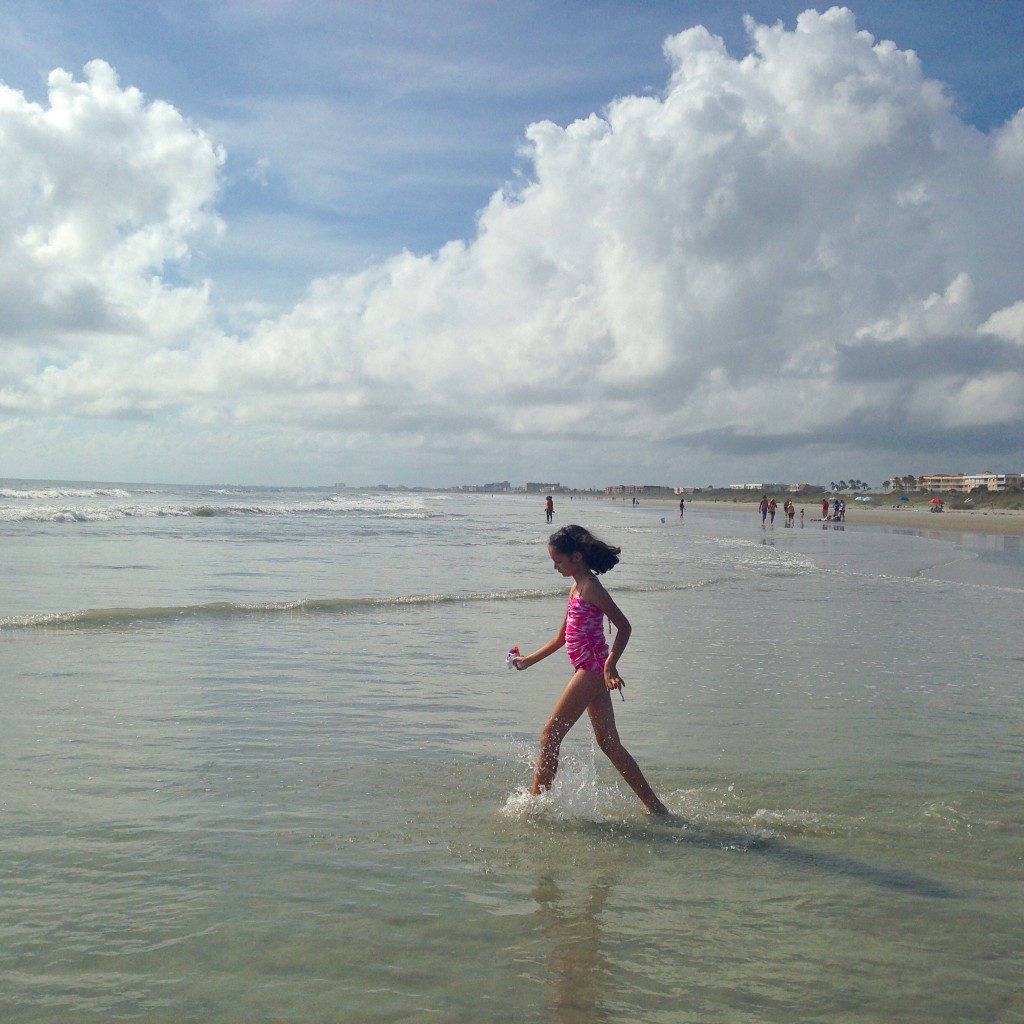 Jetty Park has one of the best beaches for families in the area. Jetty beach has smaller waves, as well as year round lifeguards on duty, concessions and beach chair rentals.  There is also a fishing pier and a playground for children. We really loved that the water was just a few inches deep for 15 or 20 feet so the kids could run around and splash without getting into deeper water.

Staying at Holiday Inn Hotels
Some of my fondest memories of my childhood are related to traveling.  We lived in Guatemala and every couple of years we would travel to Miami or Orlando and we often stayed in Holiday Inn hotels. The Holiday Inn brand has always been a brand that I trust and recognize and that makes part of those family travel memories. I remember how exciting it was to sleep at a hotel, that in itself was quite an adventure and now that I have kids I recognize the importance of staying at a hotel that was created for families and that can act as the backdrop for those wonderful family travel memories that we create every time we explore a new destination together.
For us travel is very important, it's not just a way in which we connect with each other and create wonderful family memories but it's also become an interactive, real life classroom where we are all learning about history, nature and the world around us. But travel can sometimes get expensive and that is why for us Holiday Inn hotels are ideal: they combine comfort and great value and the Holiday Inn brand  makes an effort to provide much more than just a hotel room: they want to make sure they make travel memorable and attainable for families.
Holiday Inn has continued to improve and it now offers so much more as we discovered when we stayed at the Holiday Inn in Titusville for our family weekend trip to Florida's Space Coast!

What We Loved About The Holiday Inn Titusville – Kennedy Space Center
Located just a few minutes from the Kennedy Space Center the Holiday Inn Titusville was the perfect place to stay for our family to explore the area as it is also close to the local beaches.
The Holiday Inn brand always feels familiar and is a hotel brand I know I trust because they never disappoint with their amazing service and their super friendly staff, and this time was no different!
Holiday Inn hotels are really affordable without sacrificing quality: the perfect combination for families like ours who are always striving to make the best of our travel budget but also want to stay at a hotel that is warm, comfortable, relaxed and contemporary.  We had the warmest welcome from the staff and my kids got nothing from smiles from everyone from the check in desk staff to the servers in the restaurants, which made us feel right at home.
The rooms where huge with two beds plus a pull out sleeper sofa and there was a microwave and small refrigerator in the room giving us the opportunity to prepare simple meals or reheat restaurant leftovers and save.
We love the Holiday Inn hotel's Kids Stay and Eat Free® program where kids ages 19 and younger stay free with their parents and up to four kids ages 12 and under eat free any time of the day in any Holiday Inn

 

on-site restaurant, not just for breakfast! We had a great dinner at the Bapa's Bistro at the Holiday Inn Titusville, that boasts some of the best ribs in the area.
Internet connection is important to me and at Holiday Inn hotels it's always free and the internet speed and service at the Holiday Inn Titusville was fast and reliable so I could get some work done while there.