This shop has been compensated by Collective Bias, Inc. and its advertiser. All opinions are mine alone. #MinionsMovieNight #CollectiveBias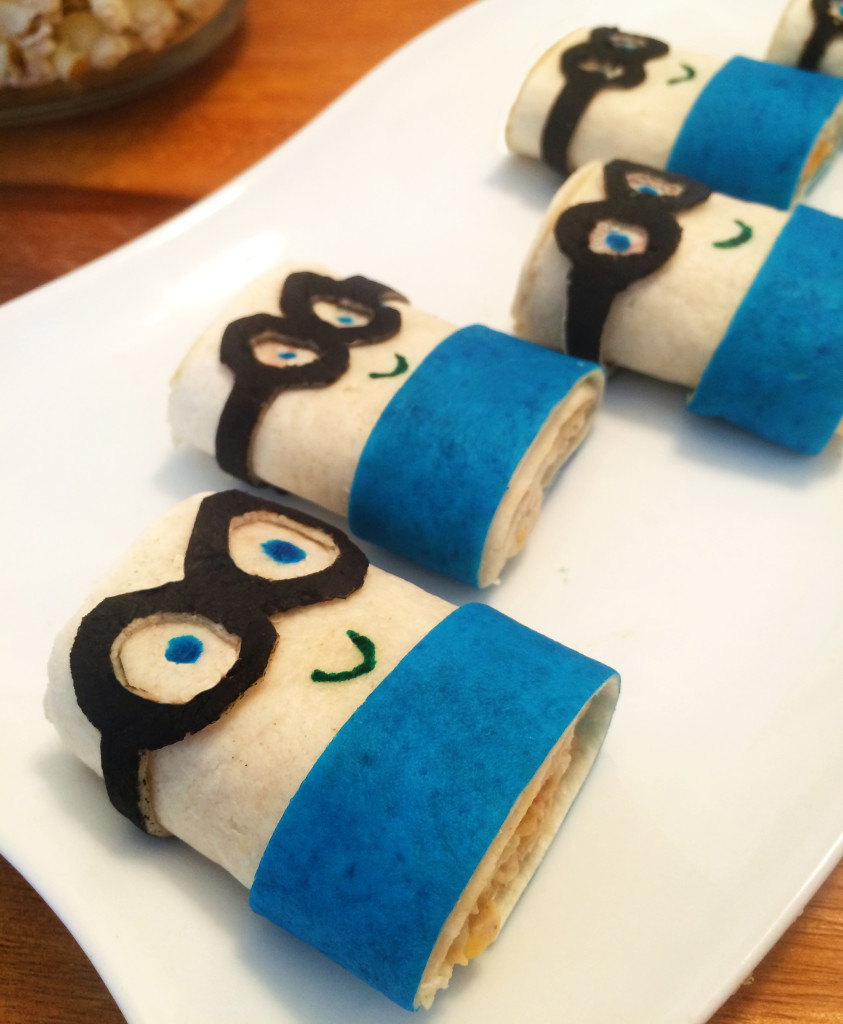 I usually try to teach my kids to avoid troublemakers but when you are cute, yellow, one eyed minions I can make an exception!  My daughter, especially, loves the minions and their antics so we are preparing for the DVD/ BluRay release of Minions© with a movie night. We try to make our movie nights a fun event and love them because we can snuggle up on the couch eating whatever we like.  My wife and I also enjoy that it's a bit more economical than heading out to the show every weekend. I also love a "theme" so a Minions themed movie night is definitely something we'll all enjoy.
Today I will share the fun idea I will be making for my kids, a Pineapple-Chicken Quesadilla Wraps in the shape of minions.
For my minions wraps first I headed to Target to grab a few items.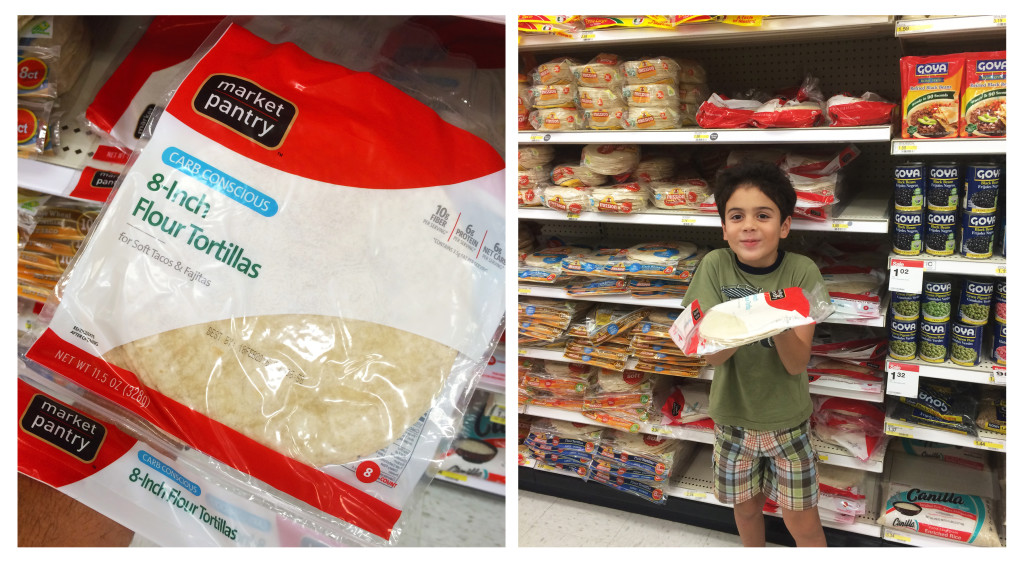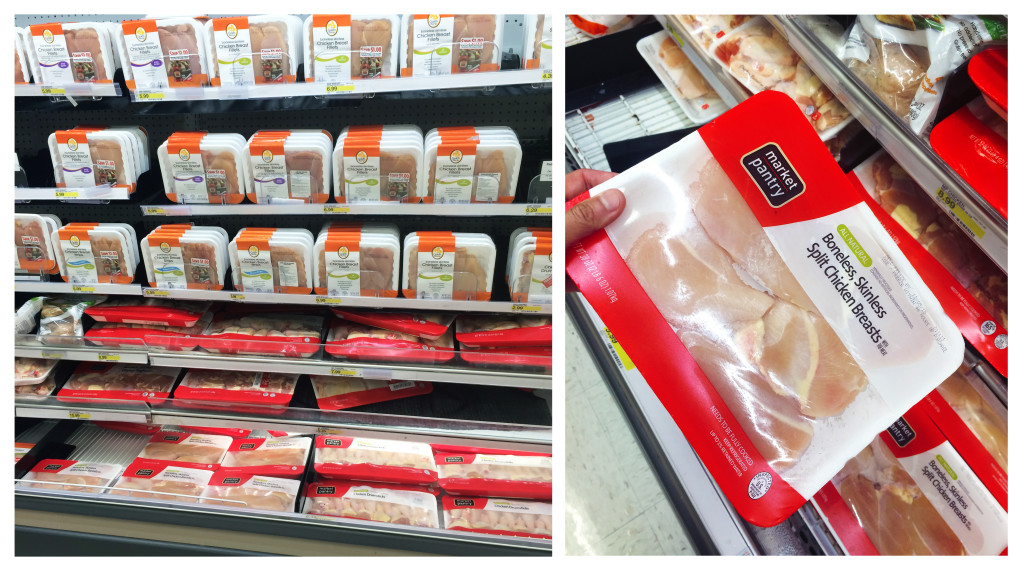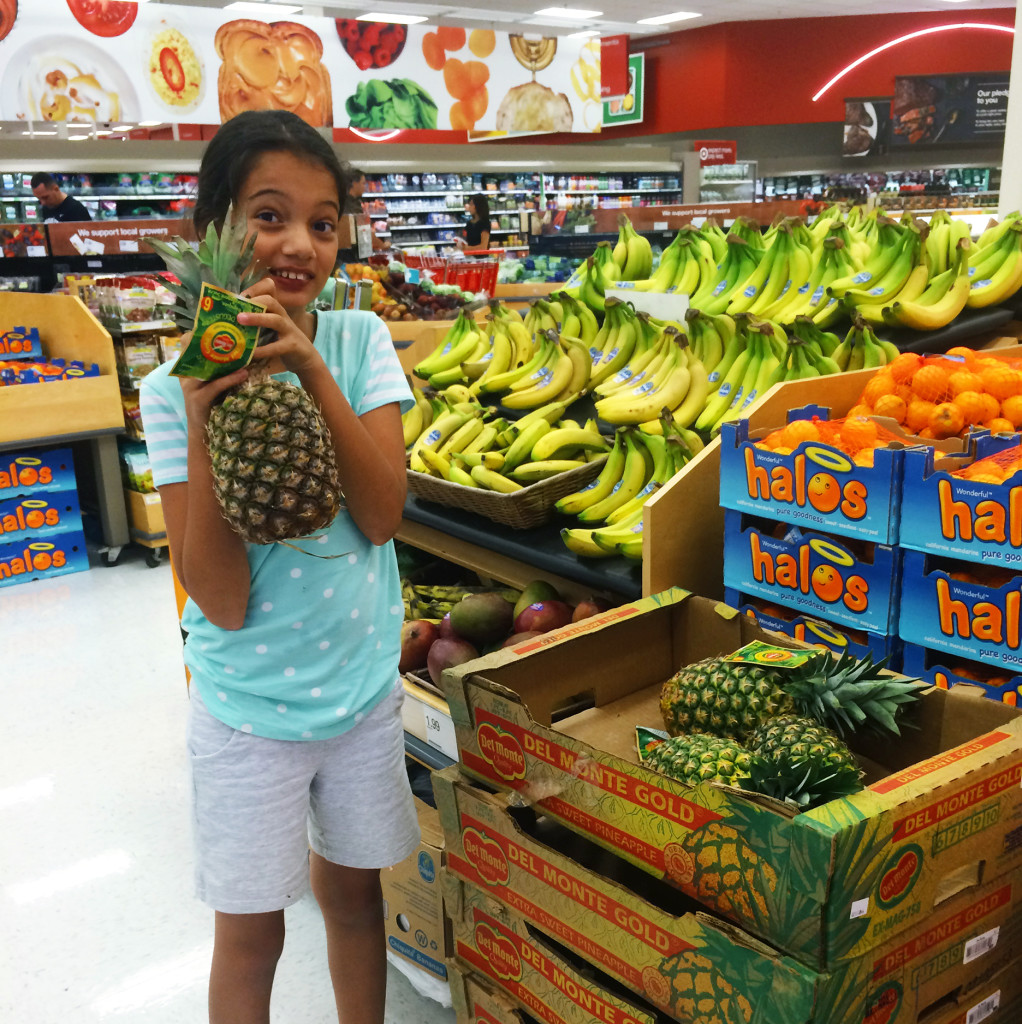 Pineapple-Chicken Quesadilla Wraps / DIY Minions
Makes 10 minion wraps approx.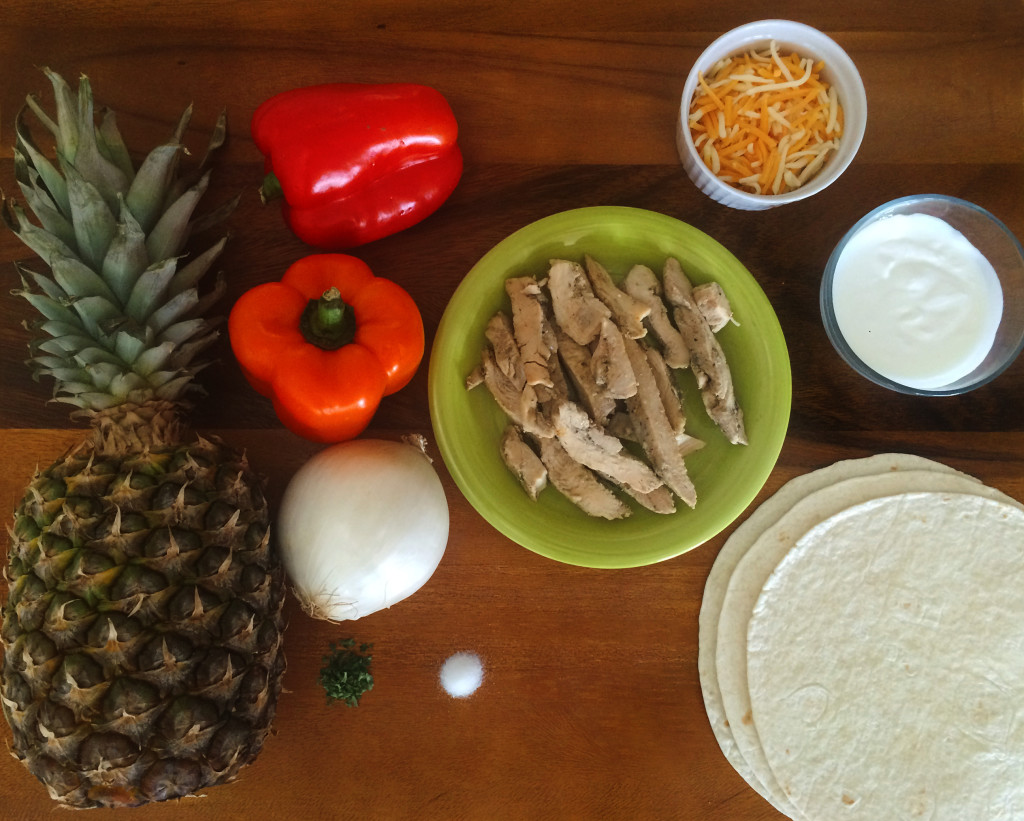 INGREDIENTS
½ Pound grilled chicken
1/2 cup grilled pineapple
5 flour tortillas (8" flour tortillas)
1/2 cup Mexican-style cheese
1/2 cup sour cream
Salt & pepper to taste
Garlic powder to taste
½ tea spoon of cilantro
½ cup onion
½ cup of green and orange peppers
INSTRUCTIONS
Grill Chicken for five minutes on a pan.
Cut cheese, pineapple, peppers, onion and chicken in small pieces.
On a food processor mix cheese, pineapple, peppers, onions, cilantro and chicken with the salt, pepper and garlic to taste. Press "chop" for 10 to 20 seconds to create small pieces, DO NOT liquefy.
Add some sour cream on flat tortillas. Put the mix on top (not too much). Start rolling the tortilla with everything on it (use a knife to help roll the tortilla).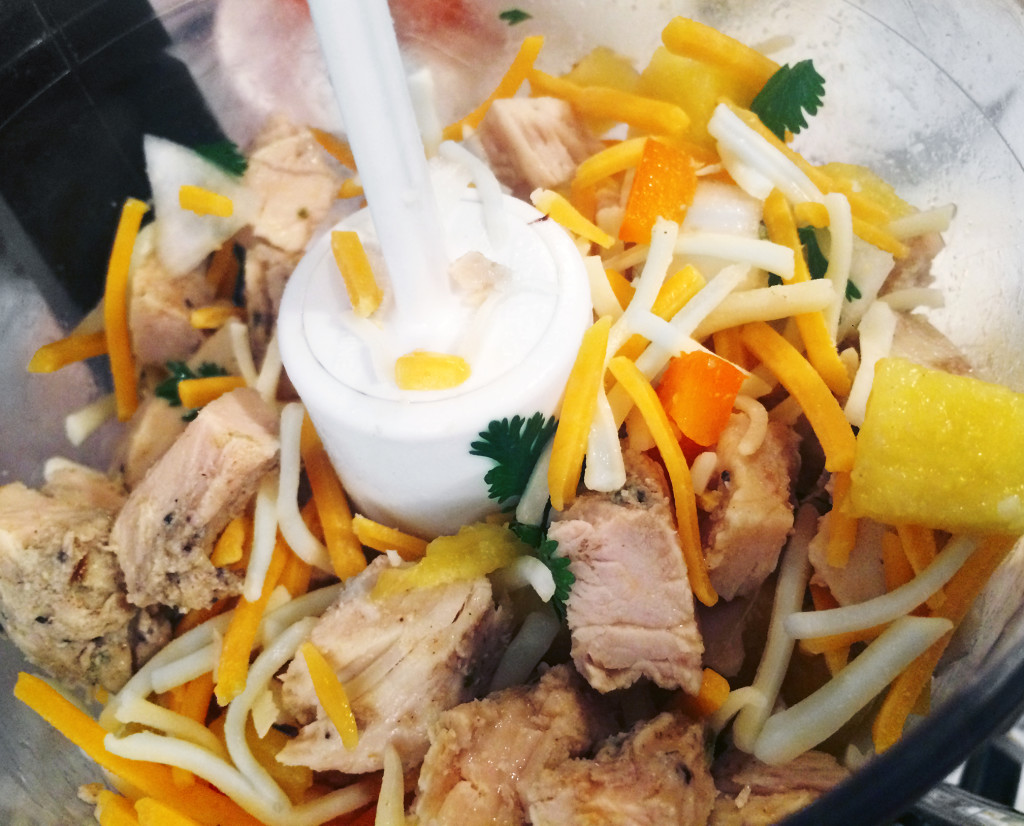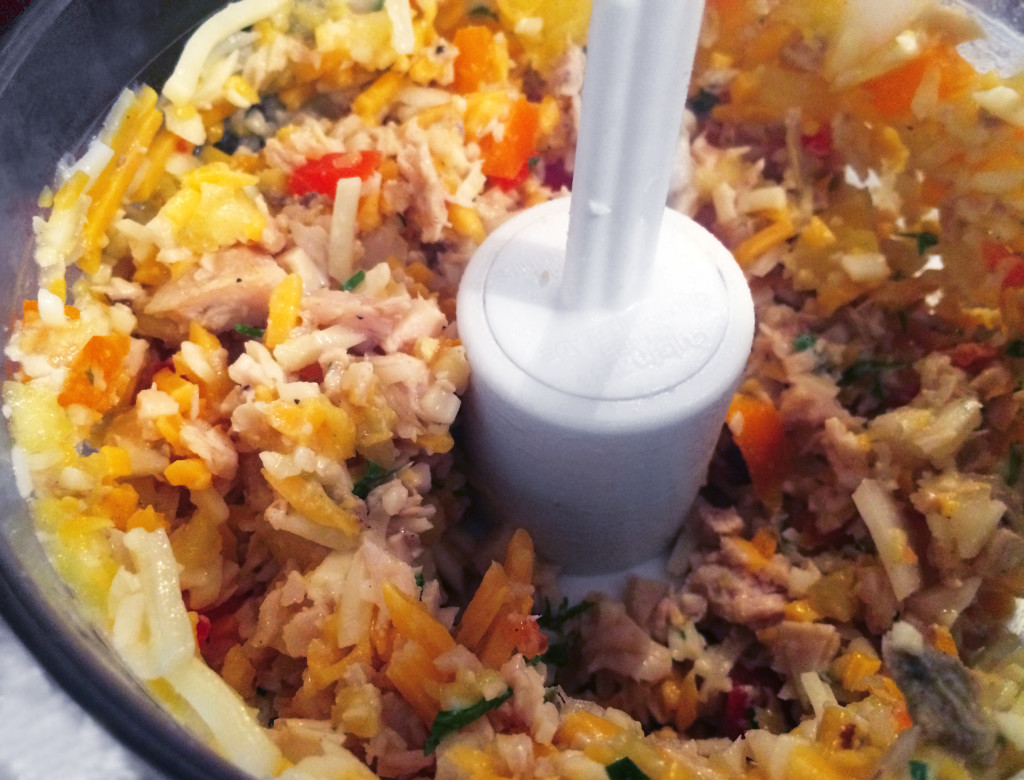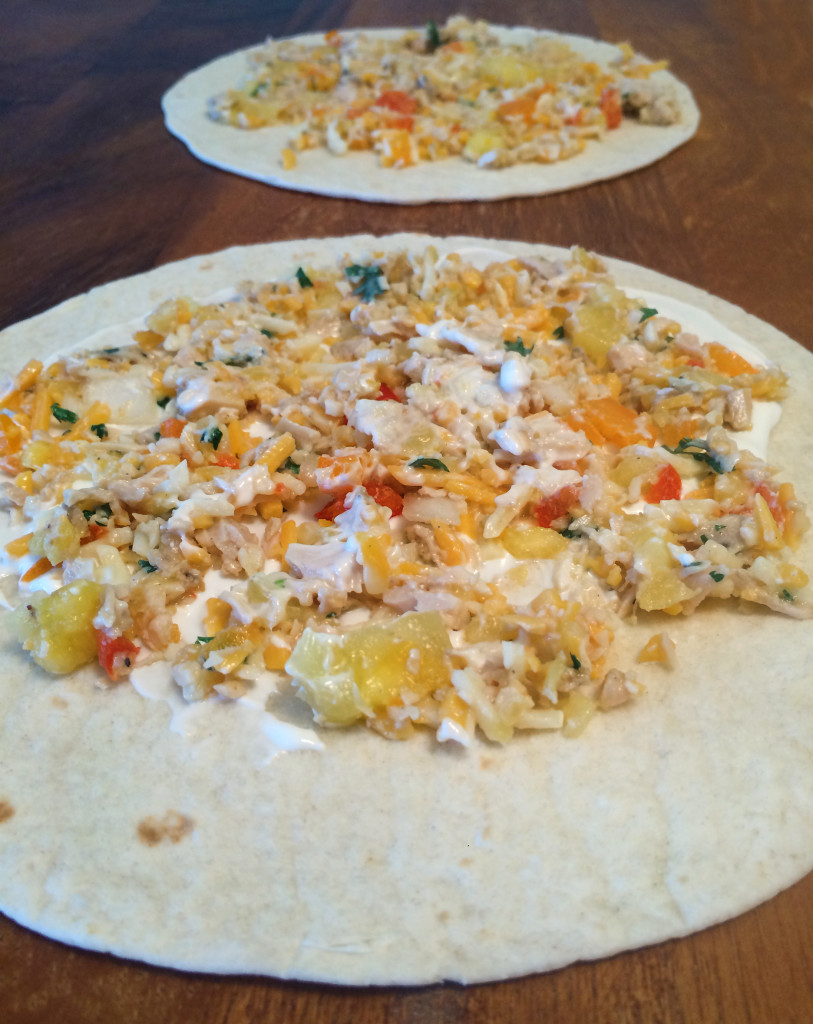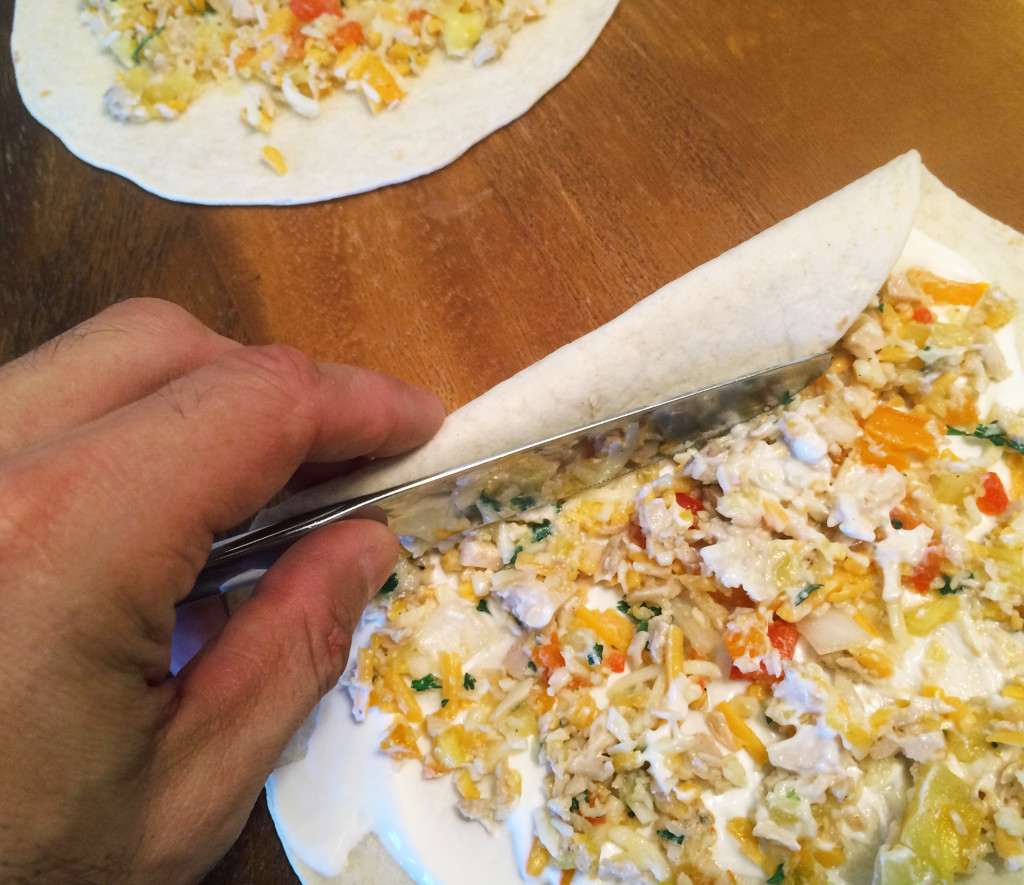 Creating the DIY Minion Wrap.
Cut the roll tortilla in cylinder shape (see picture)
Use black dye on a dinner plate with a little water. Place one tortilla flat on top and let it sit for five to ten minute until tortilla absorbs the color.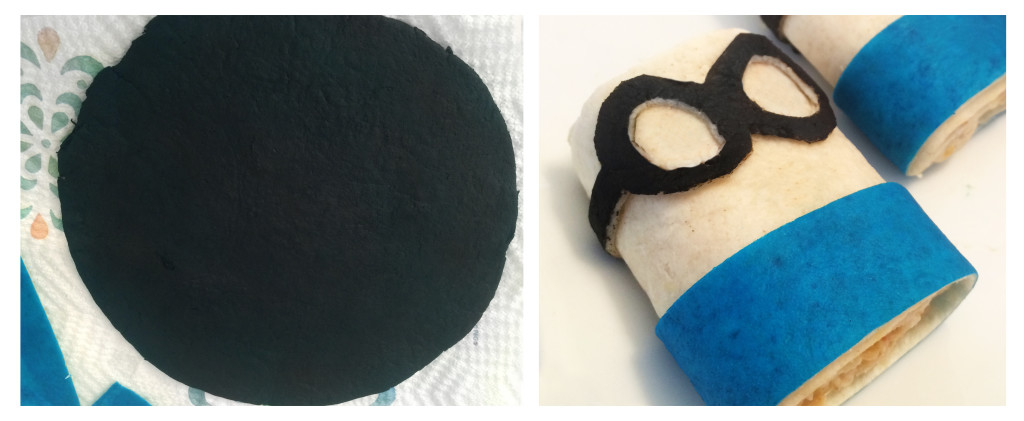 Same instruction applies to the blue dye tortillas.
Put black and blue tortillas in Toaster Oven at 350º for less than a minute just to get the extra moist out of it.
Cut black tortilla into the shape of the goggles and for the blue, cut a strip and wrap around the cylinder shape (see picture)
Use a food decoration marker for the eyes and the mouth.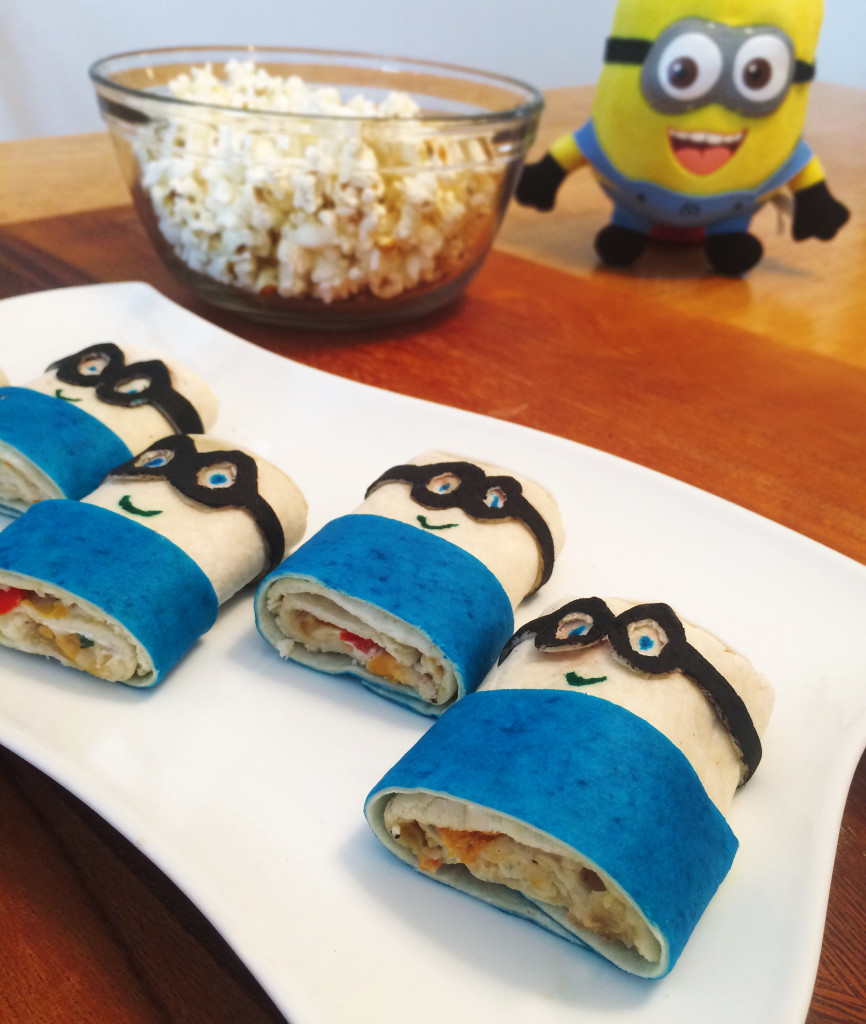 For the black goggles and for the blue strip, use small pieces of cheese to connect the tortillas together.
Put the minion rolls inside the Toaster Oven at 350º for a minute just to make the cheese melt. Let them sit for a few minutes and you are done!
You can pre-order your Minions© 2015 Universal Studios all rights reserved and Illumination Entertainment movie online at Target.com and get a $5 gift card. The release date is 12/08/2015 for the Minions Metalpak Blu-ray/DVD, which is exclusive at Target and contains 40 minutes of exclusive content.
For more minion fun join the 2 hour Twitter party on December 11th from 7-9pm EST, RSVP at Minions© Twitter party and follow #MinionsMovieNight.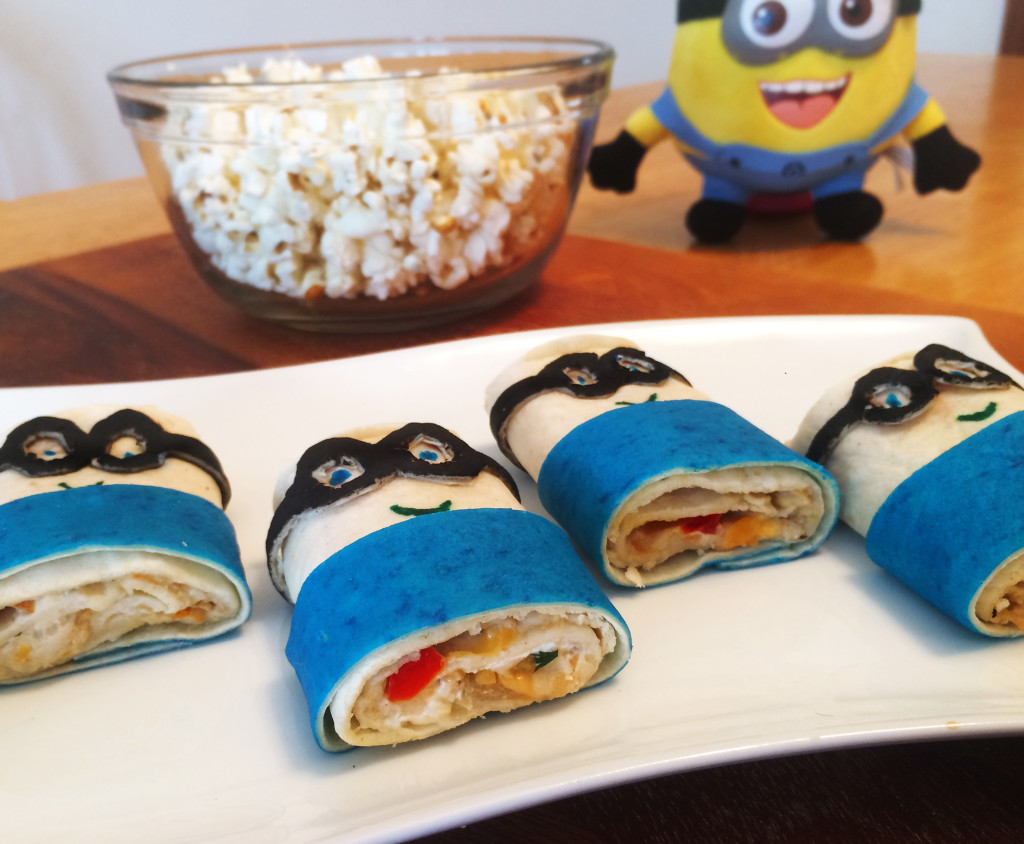 And now that you have a recipe for your own Minions themed movie night, all you'll need are the comfy clothes, your couch and your family to enjoy it with!