This shop has been compensated by Collective Bias, Inc. and its advertiser. All opinions are mine alone. #SendHallmark #CollectiveBias
I am a technology lover.  From the latest mobile phone, car gadget, heck even the best universal remote for the TV; I could geek on technology all day. Technology serves to make our lives easier and should, in theory, give us more time to enjoy hobbies and be with friends and family.  However, as we introduce more technology into our lives it seems like it replaces these human connections we were using it to create more opportunity for, to begin with.
Technology is taking over even our holidays.  From the latest Christmas apps to spending hours on Pinterest searching the perfect cookie recipe to comparing our Christmas decor to friends across the country. All this technology is making the holidays less…"holiday-e".
This holiday season I am going to slow down the tech, all of it. I'll stick to the tried and true recipes of my recipe box and spend more time actually baking with the kids.  Instead of comparing my decor to people I hardly know on Facebook, I'll sit down with my wife and reminisce over the the homemade decorations  from the kids that adorn our house and maybe sit down and make a few more. Instead of hunting down the latest app to synchronize my holiday lights to Jingle Bells  I think we'll all pile in the car and drive around enjoying the light displays of our neighbors.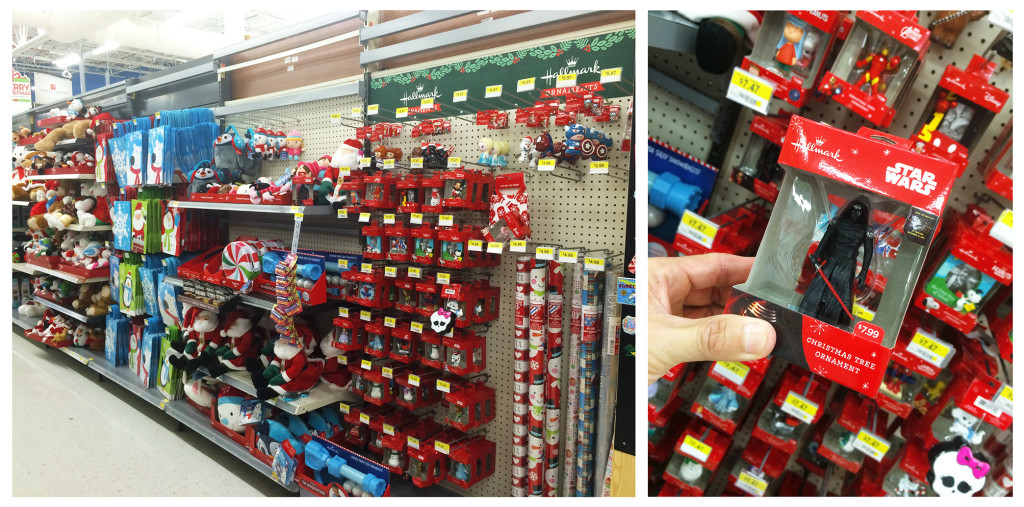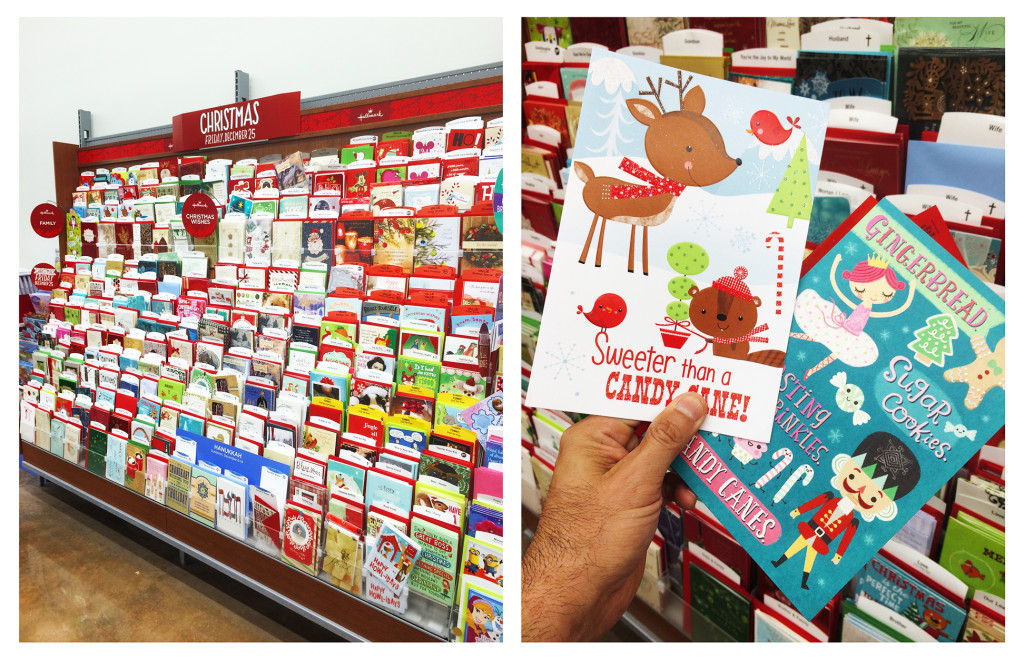 Lastly, instead of hitting send on my Christmas card email list I am going to sit down and write out my Hallmark Christmas cards.  Yup, every single one. I think that there's nothing better than getting a card in the mail that someone took the time to sit down, write out, put a stamp on and send. There is no substitute.  A mass email might be quicker but it's less personal, and aren't the Holidays about getting personal?  Life is hectic and there is always going to be a need to use technology to free up time, but how about spending that time with actual people and not on more technology?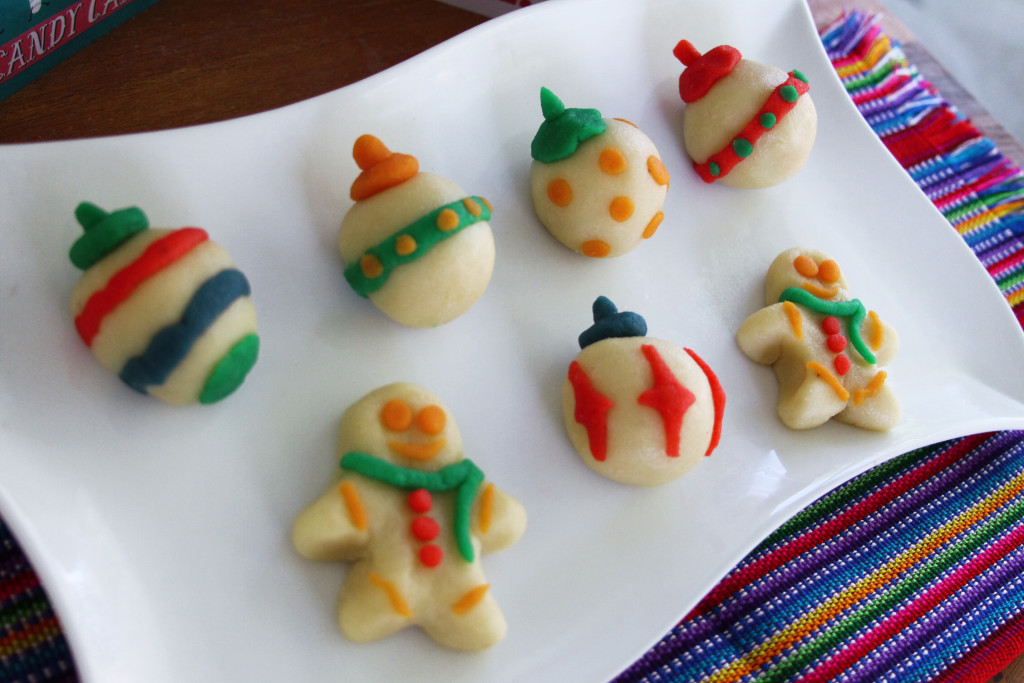 So this Christmas, our loved ones will be getting a heartfelt, hand-written, Hallmark card some great Hallmark Ornaments and a box of tasty Marzipans made from one of our family recipes found in the old, trusty, recipe box; no Pinterest, App, or Smart Phone required. My goal is to lighten up on the technology so I can spend more time making holiday memories.  If you want to make some of my Marzipan to share along with your handwritten Christmas cards you'll find the recipe below.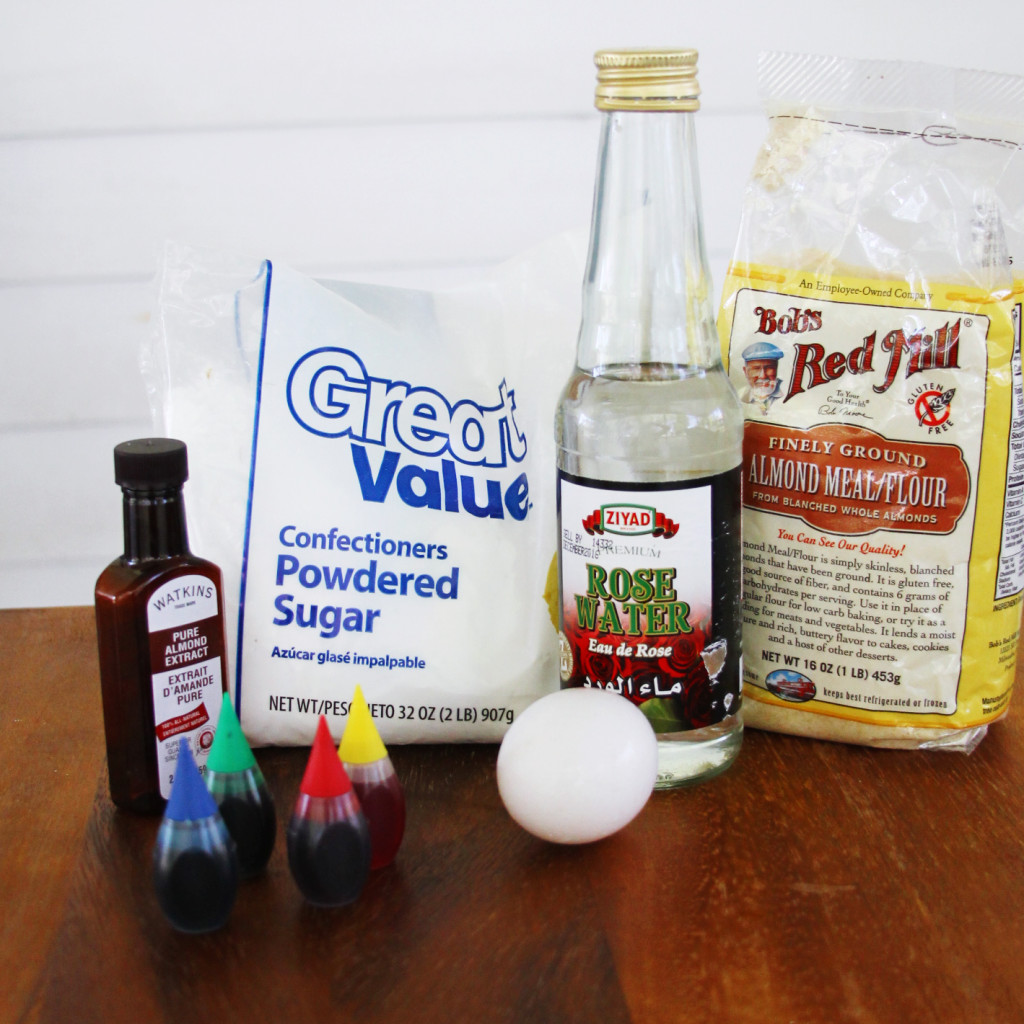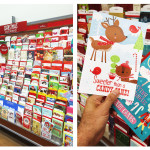 Homemade Marzipan
Homemade Marzipan Prep time 10 mins Serves: Makes about 12 ounces
Ingredients
1½

cups

blanched almond flour/meal

or blanch, grind and dry your own almonds

1½

cups

powdered sugar

2

teaspoons

quality pure almond extract

1

teaspoon

quality food grade rose water

1

egg white
Instructions
Place the almond flour and powdered sugar in a food processor and pulse until combined and any lumps are broken up. Add it in small little portions to the almond extract and rose water and combine with the egg white and process until a thick dough is formed. If the mass is still too wet and sticky, add more powdered sugar and ground almonds. Keep in mind that it will become firmer after it's been refrigerated.

Turn the almond marzipan out onto a work surface and knead it a few times. Form it into a log, wrap it up in plastic wrap and refrigerate.

Makes about 12 ounces of marzipan or almond paste

To add color separate the marzipan in individual portions and add just a few drops with the color of your choice to each portion.

Now you can get creative and have fun!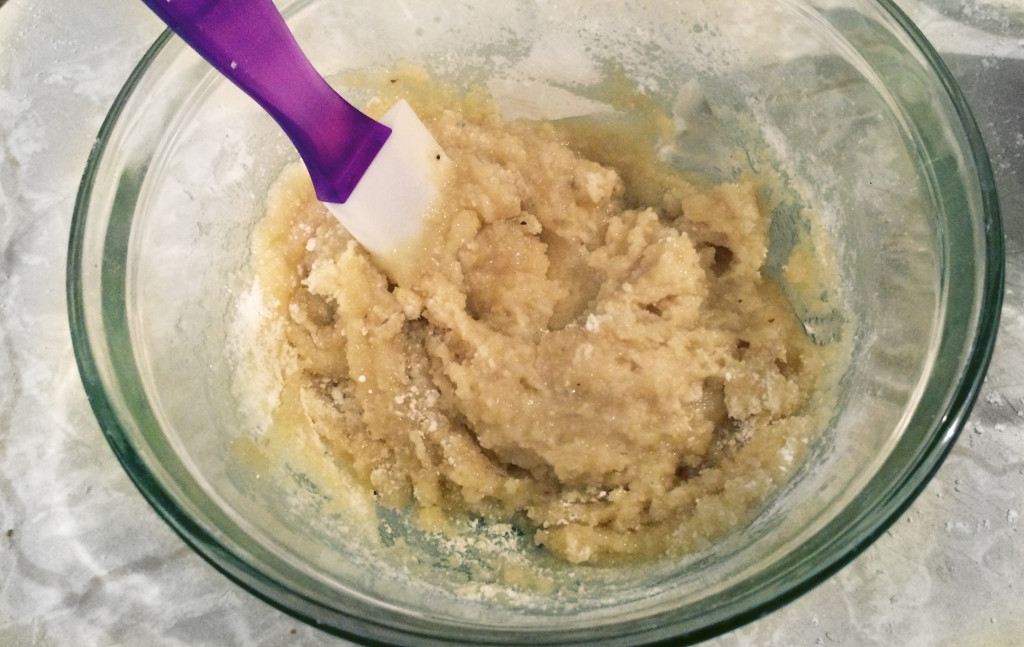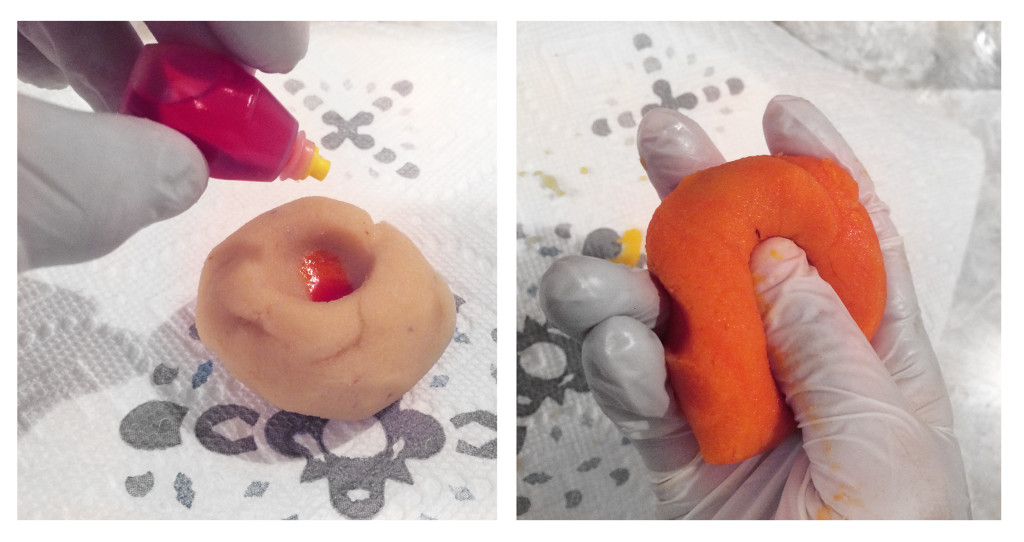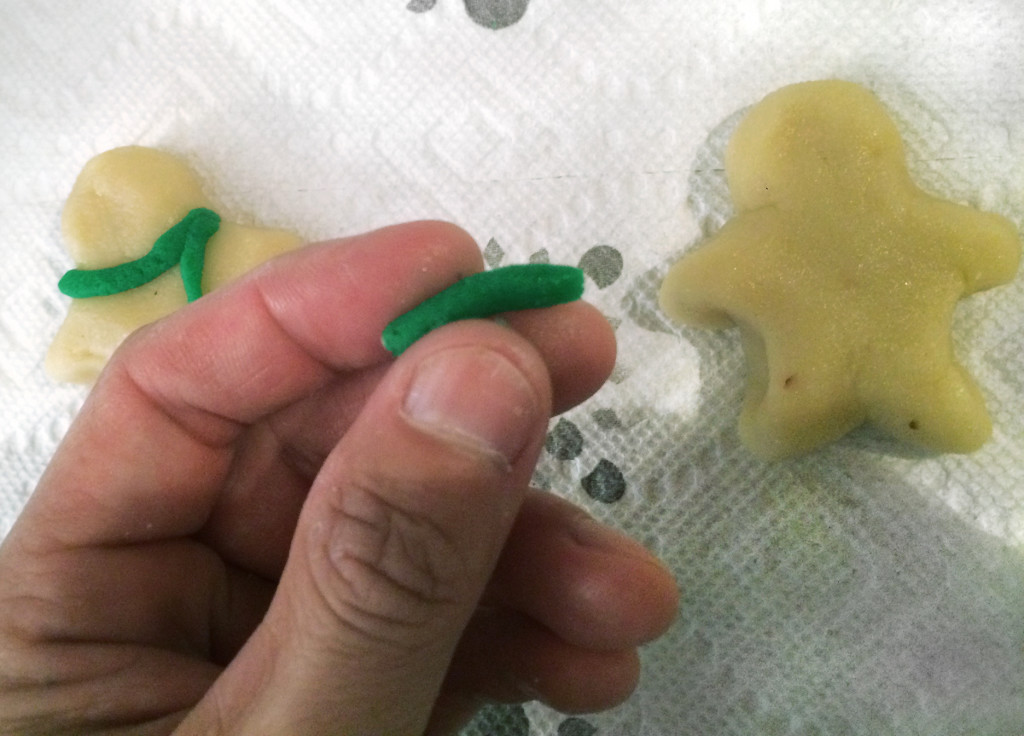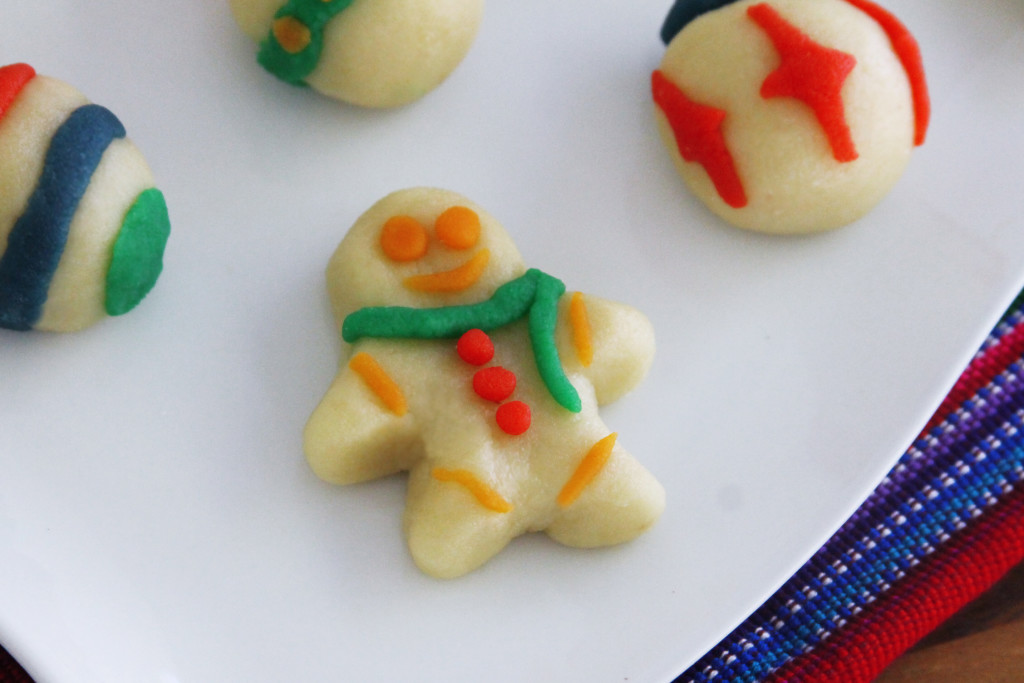 If you still need to grab your Hallmark Holiday cards, Walmart has $2 off 3 Hallmark greeting cards coupons right on the shelf. Click here to save $1.00 off of a two Hallmark Greeting Card purchase at Walmart, minimum $1.00 purchase required. Take advantage of the savings and #SendHallmark this holiday season!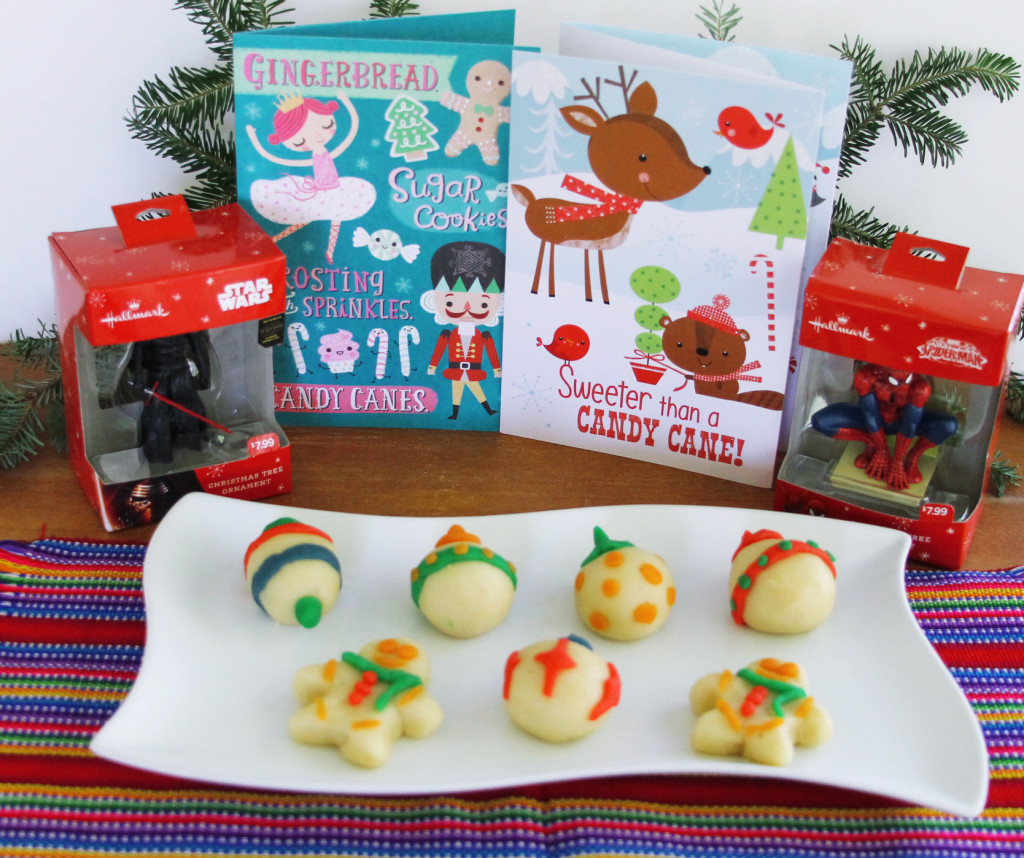 This year I hope you'll slow down too and use technology as it should be used, to give you more time to spend with the ones you love making sweet holiday memories, together. For great holiday music you can also check out Pandora Hallmark station.
Latest posts by Cesar Diaz
(see all)