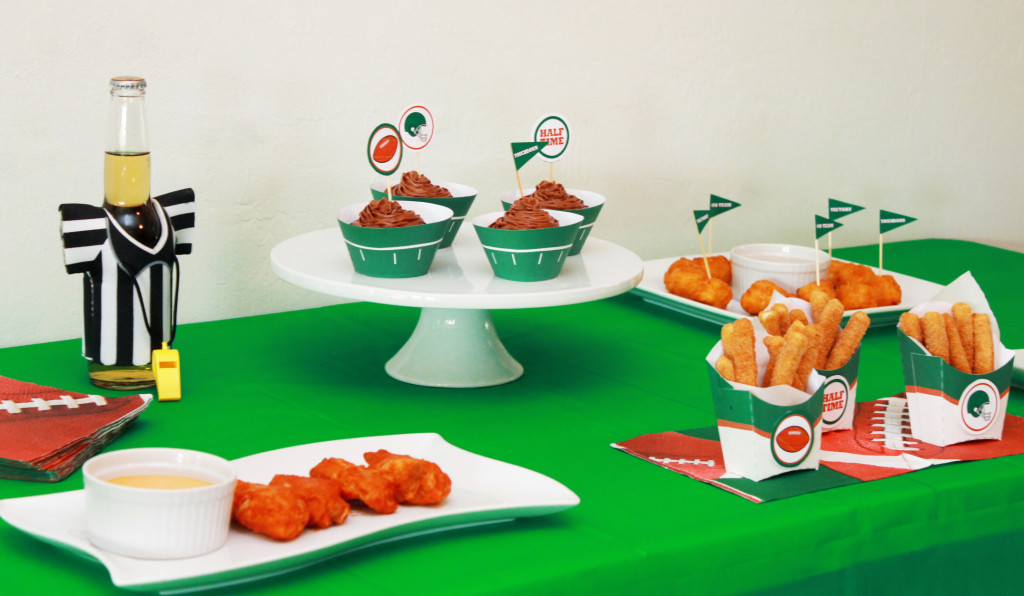 The Big Game is almost here and we are already getting ready for our Game Day Party with lots of yummy football food. Football is one of those American traditions that we have adopted and embraced since moving to the US. I have to admit that initially I only watched it for the ads but my kids have really gotten into it and now we all enjoy watching the Big Game together as a family and I love coming up with new Game Day Recipes. We have even managed to get my in-laws excited about it although I have to admit I am still learning the rules of the game. That is why for this party we are planning to have some fun creating our own #SuperMoments.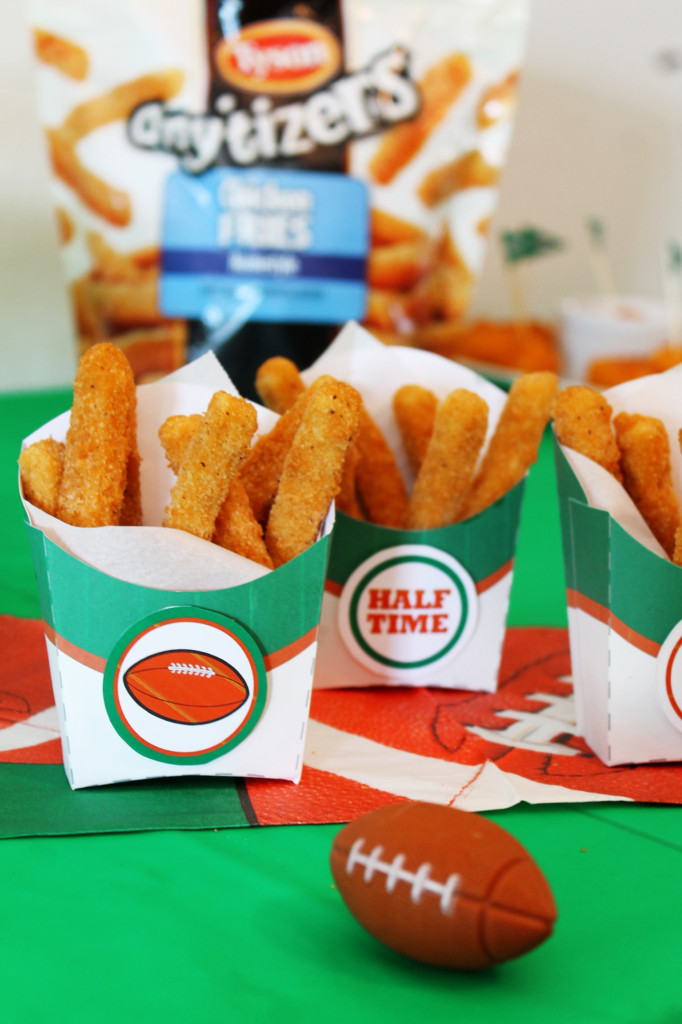 For this year's party I headed to Walmart and got some Any'tizers chicken fries for the kids, tropical and spicy Mango Habenero boneless Chicken Wyngz para las chicas , Hot Chicken Wings for the guys and Popcorn Chicken to make my famous tortilla cups. I also got some Kraft Ranch Dipping Sauces and was surprised at the variety that was available, I got the Cheesy Jalapeño and the Southwest Ranch and I'm sure I'll score a TOUCHDOWN with all my guests with these WINNING combinations.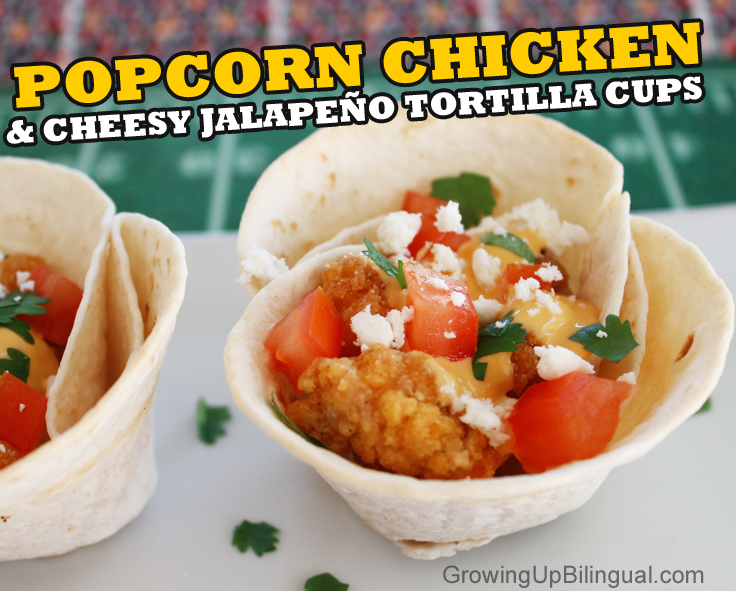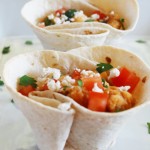 Chicken and Cheesey Jalapeño Tortilla Cups
Ingredients
8

flour tortillas

Tyson Any'tizers Popcorn Chicken

¼

cup

of your favorite salsa

¼

cup

KRAFT Cheesy Jalapeño Ranch dressing & dip

¼

chopped fresh cilantro

¼

cup

queso fresco
Instructions
Preheat oven to 375°F.

In muffin tin place a tortilla inside each muffin cup, folding the edges to the side so you are left with enough space in the center to fill them up.

Bake 10 minutes or until tortilla cups are toasted but have not begun to brown.

Warm up the popcorn chicken in the oven according to instructions.

Fill the tortilla cups with the popcorn chicken, add some salsa and top with the cheesy jalapeño ranch sauce, the cilantro and crumbled queso fresco.
The Tyson Super Moments website is filled with great ideas and Game Day recipes as well as fun football terms for all of your snack time plays. Here are some of my favorite #SuperMoments.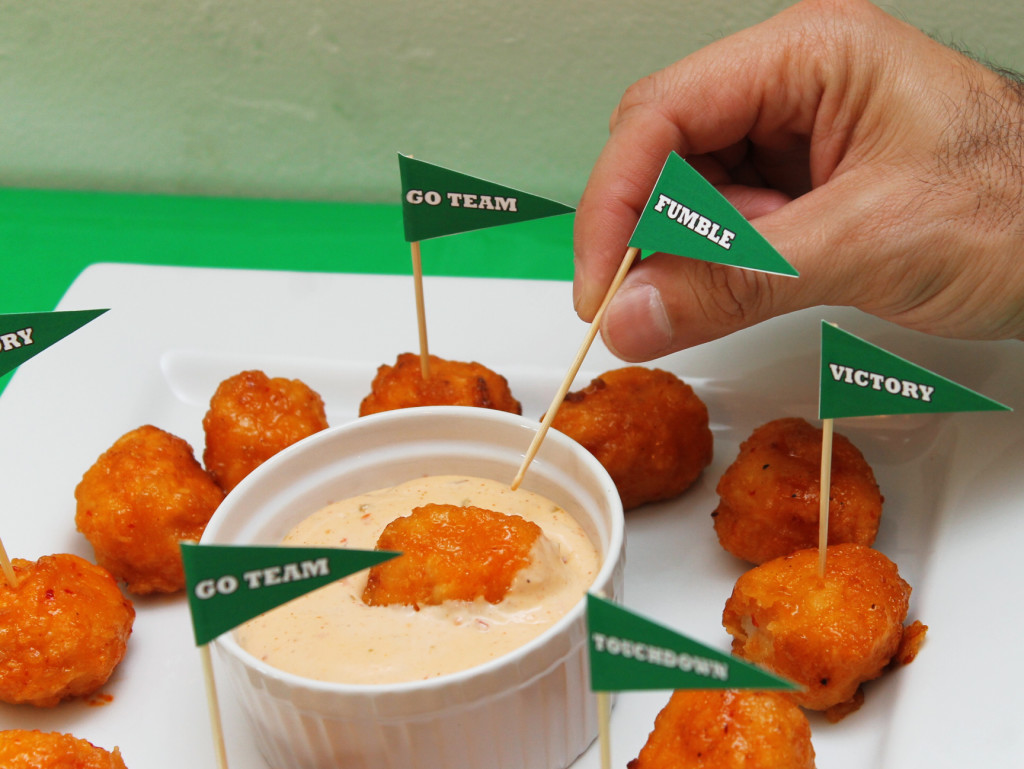 FUMBLE : when you loose that chicken wing in the dip that is a fumble. You have to make sure and recover it quickly or someone might beat you to it.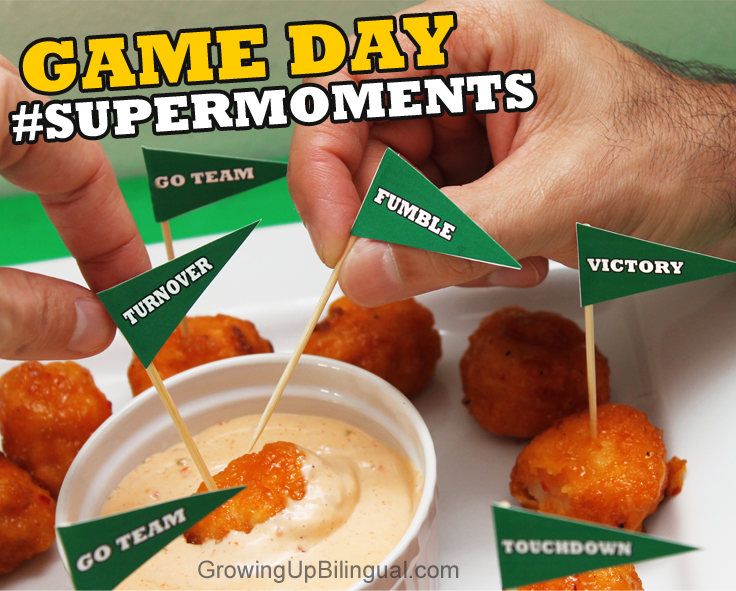 If someone fishes that chicken wing out of the dip before you do it becomes a TURNOVER.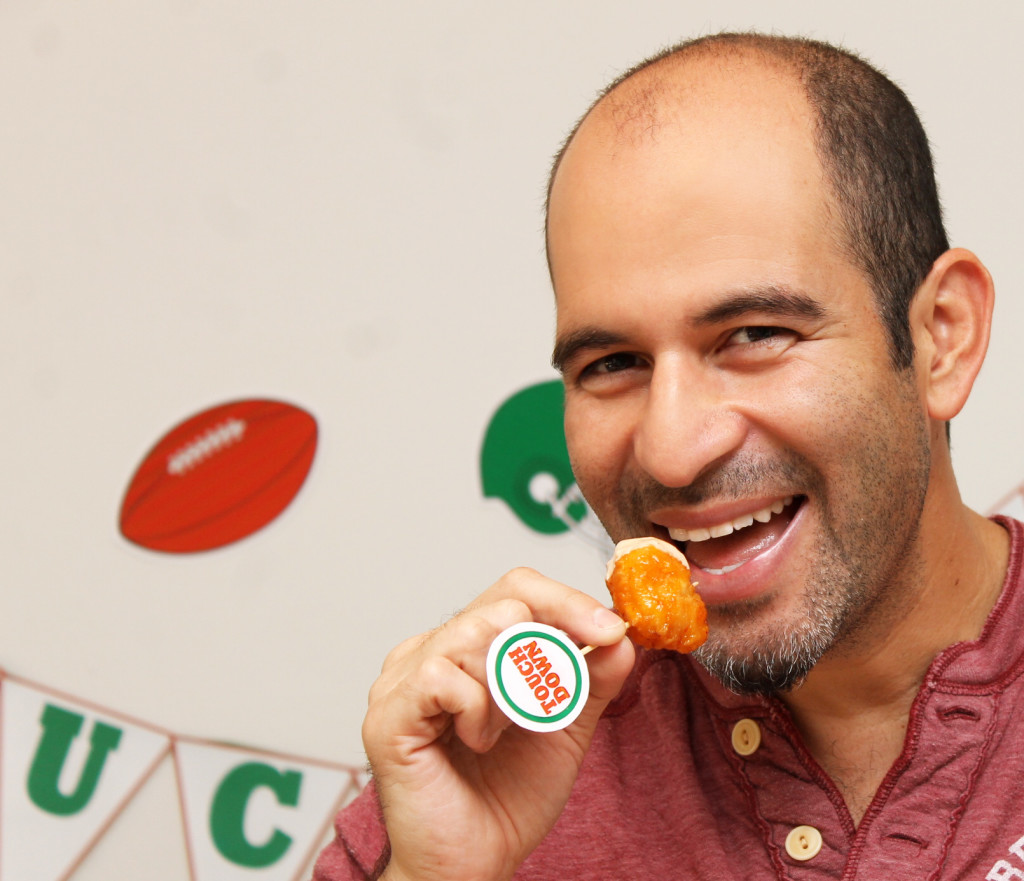 TOUCHDOWN: when a delicious boneless chicken wing successfully reaches the watering mouth of a party guest after being dipped in some delicious Kraft ranch dipping sauce.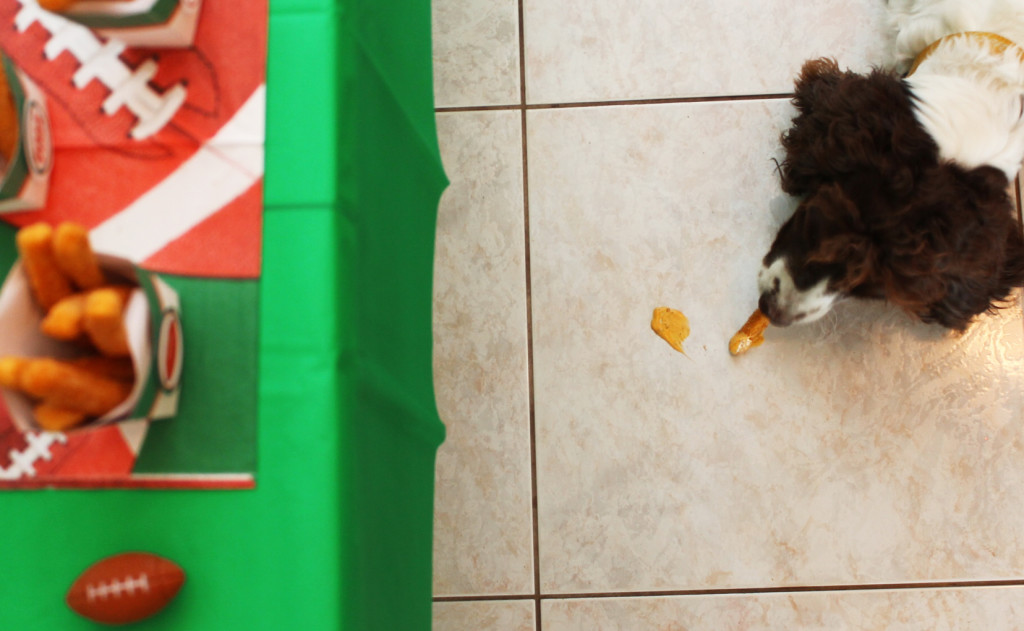 INCOMPLETION: when one of the kids or one of the guys drops that chicken fry before they get a chance to take a bite. Yes it's always the kids and the guys! If you're lucky that will happen on the table and not on your carpet. I was really lucky and this time Sally, my automatic floor cleaner, came to the rescue!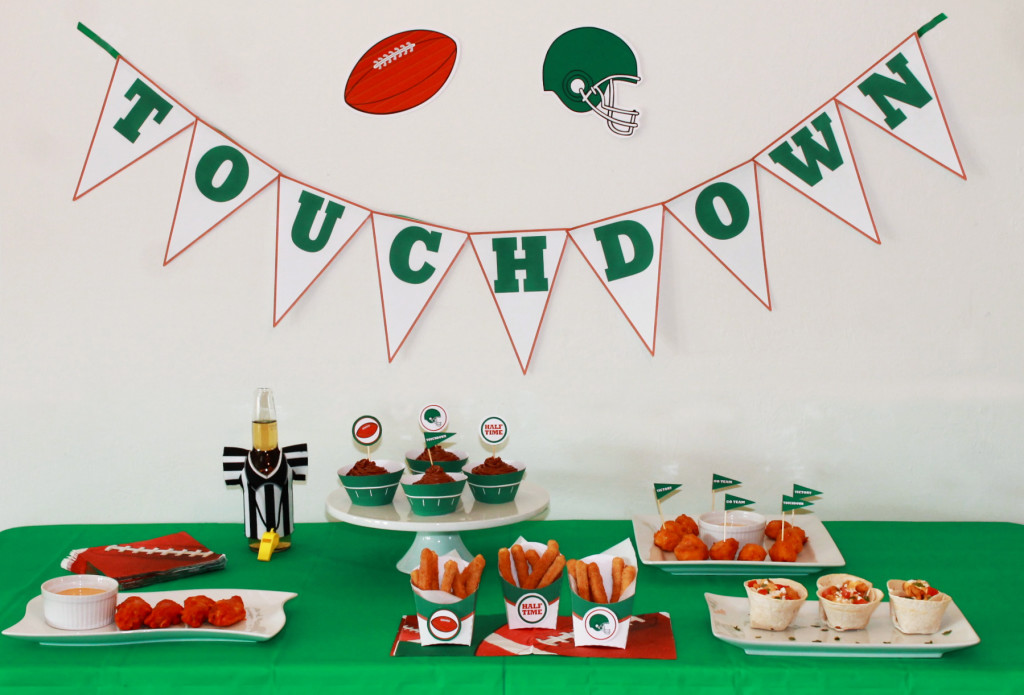 I think that presentation is just as important as what you serve at your party and that is why, if you want to SCORE BIG with your guests you need to make the food not only good but also fun. You can download these fun Big Game party printables that include a touchdown banner, cupcake liners, treat boxes, cupcake toppers and snack flags HERE or by clicking on the image below.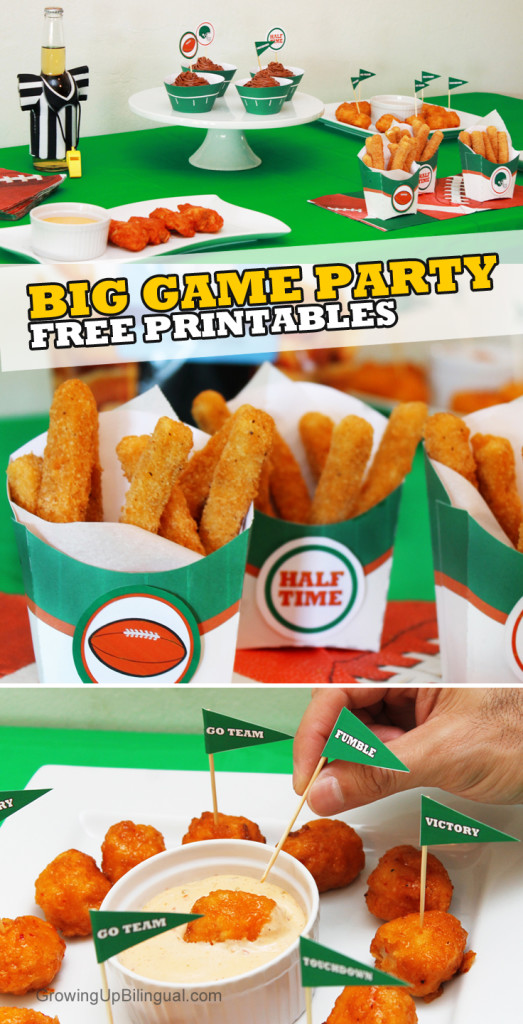 To get some great ideas you can visit the Tyson Super Moments website and create your own Game Day #SuperMoments you can also check out the fun video below .
So head to your nearest Walmart to pick up some delicious Tyson Anytizers and Kraft Dressing Dips, there are so many options to choose from that you will surely find something for everyone at your Big Game Party! Tyson has special display on the endcap in the freezer section and will be on rollback at Walmart for $5.98 . The Kraft dressings have a bottleneck and special playbook on participating products in-store. So be on the lookout!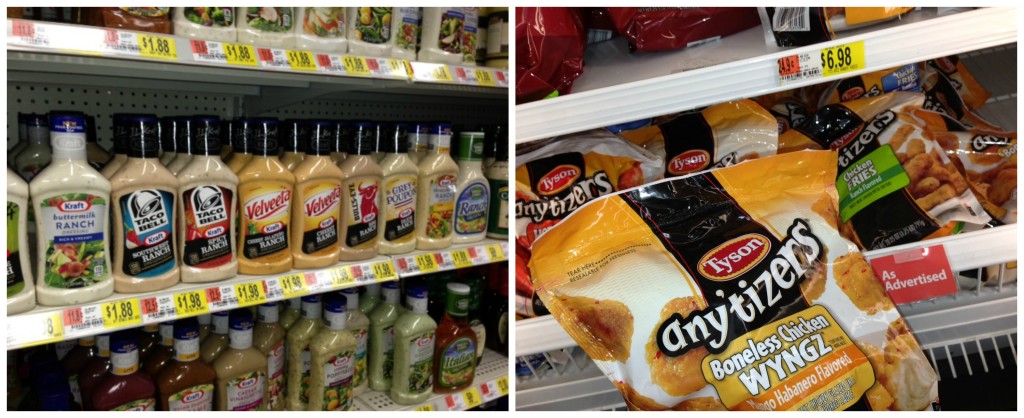 Follow Tyson on twitter @TysonTweets and like the Tyson Anytizers Snack Time Facebook page for more ideas and winning Big Game snack recipes. You can also visit the Game Time Pinterest board for great Football Party and snack ideas.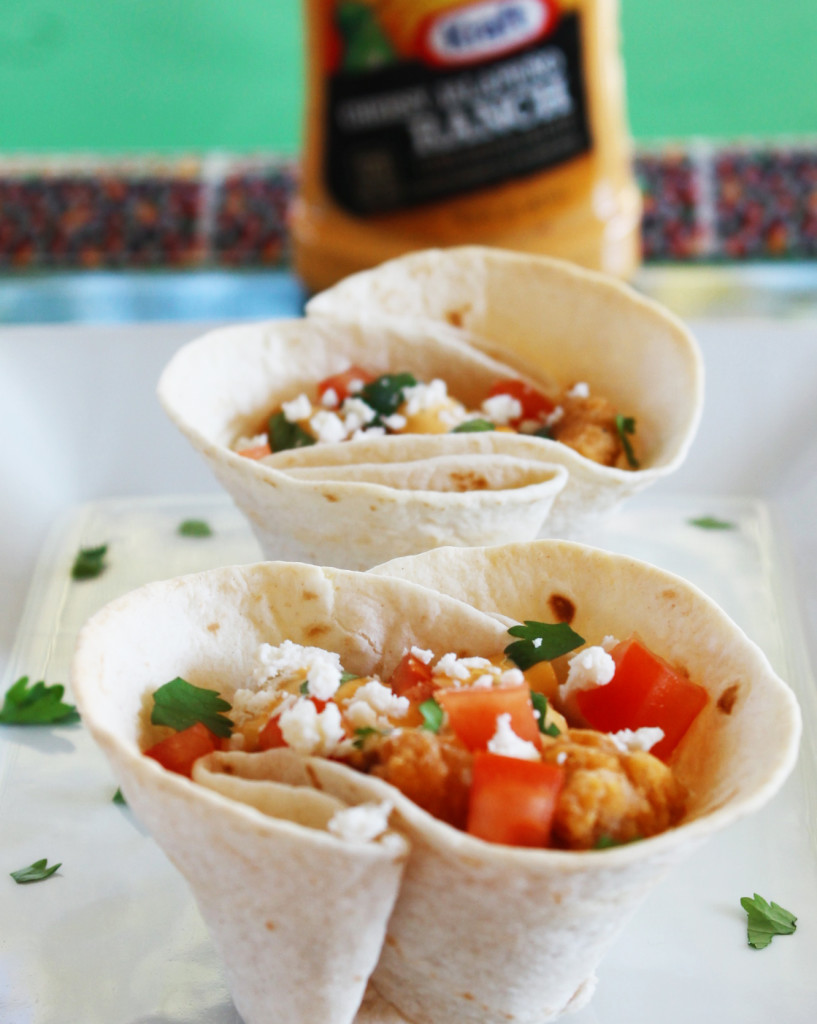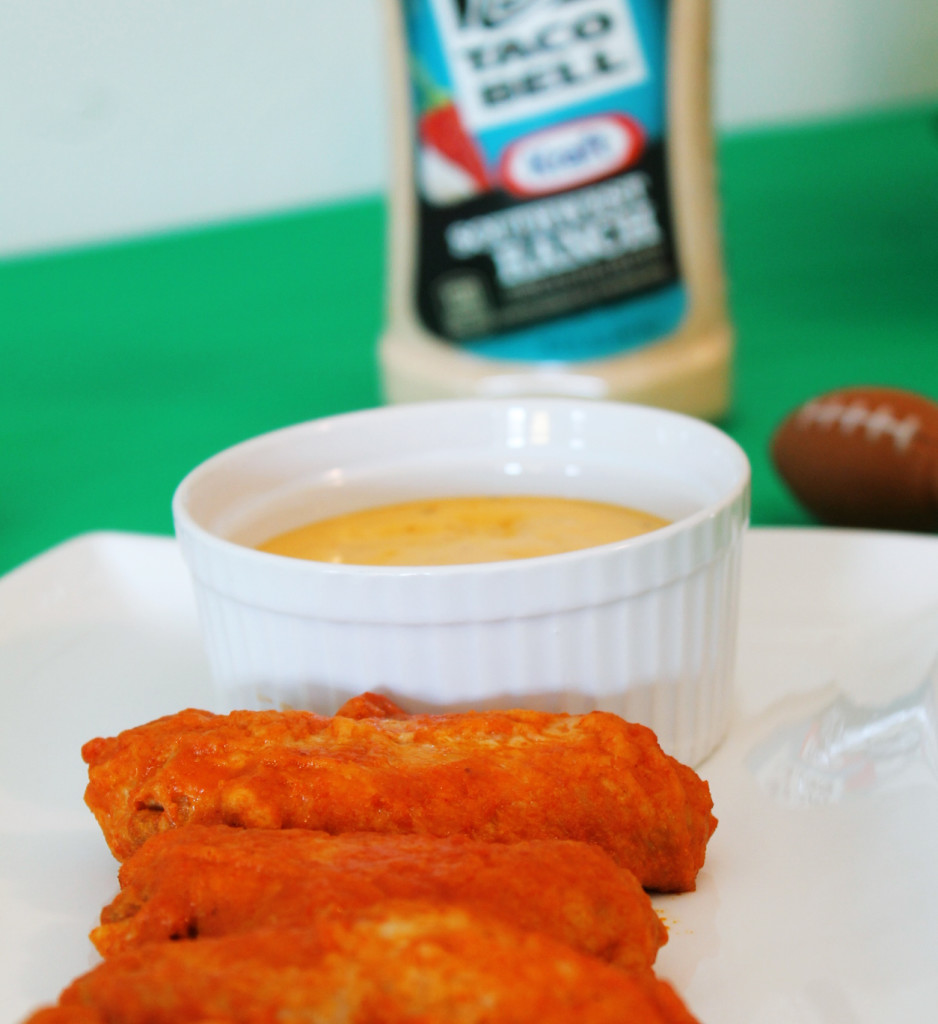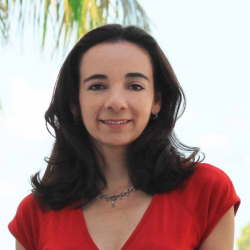 Latest posts by Paula Bendfeldt-Diaz
(see all)