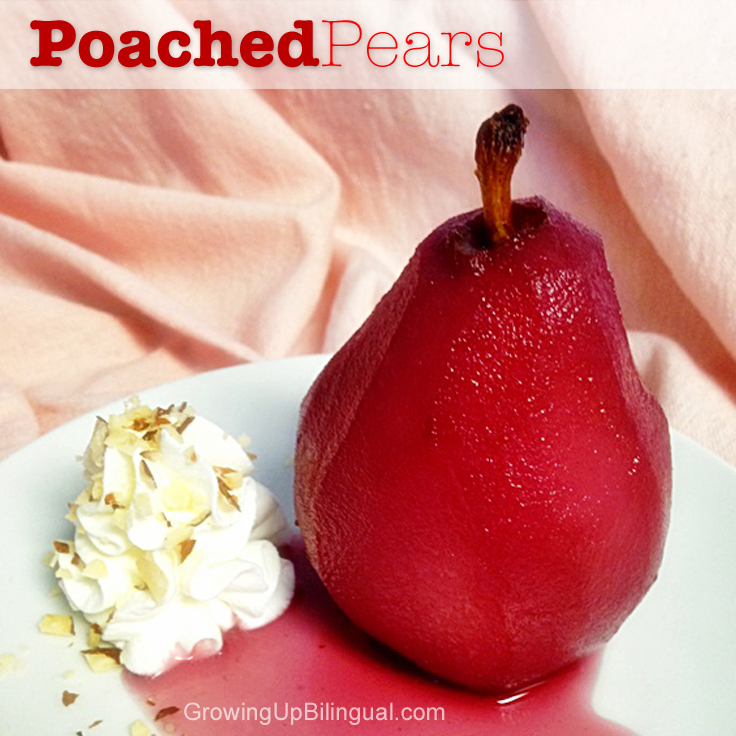 I adore poached pears. I love how light yet completely satisfying this dessert is. It's always elegant and quite easy to prepare. Poached pears are also quite versatile.
With just four little ingredients and essentially one step, poached pears are the perfect dessert to throw together just before you serve dinner. When the meal is over, dessert is ready. Perfectly timed with little fuss.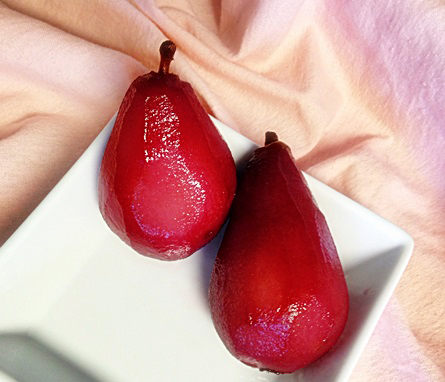 Poached Pears are wonderful served warm with vanilla-bean ice cream. The steaming, lightly spiced pears are an amazing contrast to the ice cold cream on your plate.
During the warmer months, I chill my pears and serve with fresh whipped cream and crushed almonds.
Slice left over poached pears thin and serve with grilled chicken seasoned with red pepper flakes, on a bed of field greens. The fruit's natural sweetness is a great companion to the heat from the peppers.
However you enjoy Poached Pears, please remember they are cooked in wine. Most of the alcohol will burn off. However, this should still be considered an adult dessert.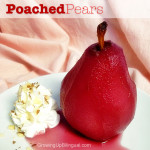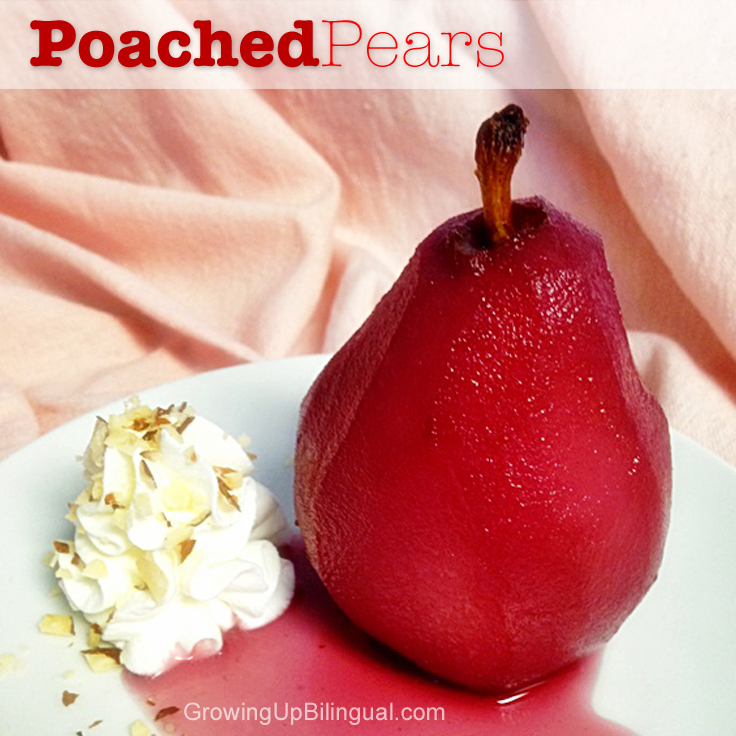 Poached pears
A delicious and versatile dessert with pears poached in red wine
Ingredients
4

large pears

1

bottle red wine

Scant 1/2 cup of sugar

2

cinnamon sticks
Instructions
Preheat the oven to 400 degrees.

Peel the pears but leave the stems in place.

Place the pears in a 2 ½ quart oven proof dish. The dish should be deep enough for the pears to be mostly covered by wine, but small enough for the pairs to fit snugly inside.

Add sugar and cinnamon sticks to the dish. Gently pour the wine over the pears. I hold back roughly one glass from the bottle. Unfortunately there just isn't room in my dish.

Bake in the oven for 35 minutes or so until the pears are soft and cooked

through. Turn pears over half way through cooking.

Remove from the dish with a slotted spoon. Serve however you please.
Latest posts by Jessica Hehir
(see all)