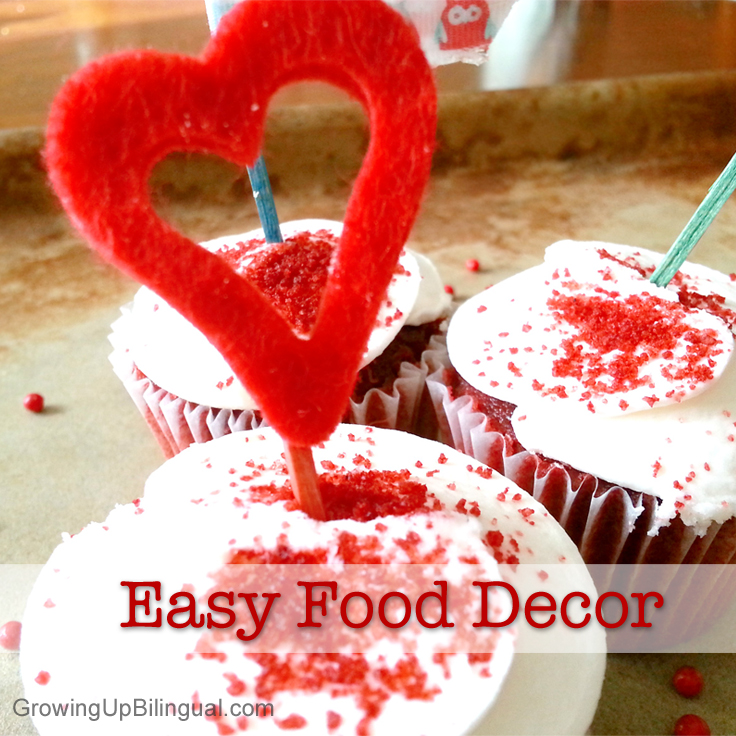 Throwing a party usually results in having to throw together decorations for the table.  An easy way to add a festive look to your table can be  achieved with toothpicks and ribbon.  Spools of different ribbons are usually just a dollar or two and felt pieces can be found in the seasonal aisles of craft stores.  All you need are a few of the toothpicks you would be using to serve your guests, some glue. ribbon and felt.
Valentine's is coming and to make the Red Velvet cupcakes we are having look even more special we added an assortment of Valentines ribbon right out of the dollar bin  and felt cut into hearts which is less than a dollar. For the Super Bowl you could use ribbon in the colors of your favorite teams Using a hot glue gun simply attach 1 inch pieces of ribbon with a dot of glue to the center of the ribbon place the toothpick .  Next glue the outer edges together.  You can embellish your ribbon further with small jewels or even buttons.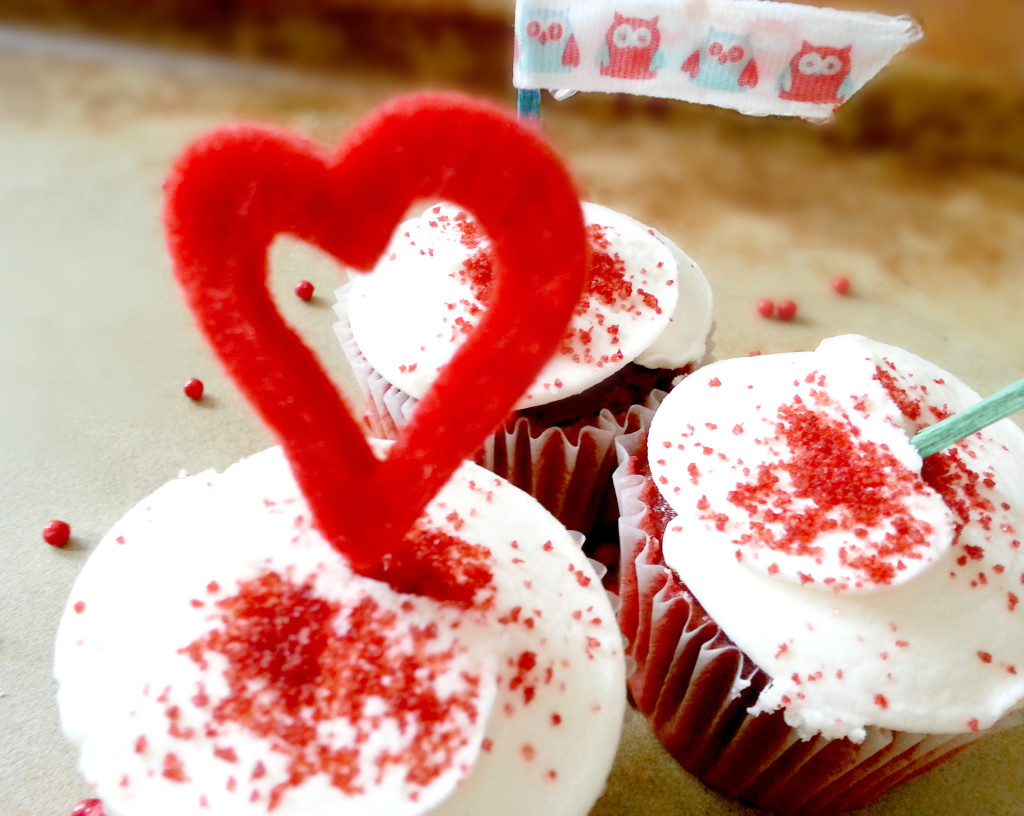 Adding felt to the toothpicks is even easier..you don't need the glue, just push the toothpick through the felt after cutting out the designs you want.  You can continue to cut out felt shapes to scatter on your serving dish or table. You can also use pieces of ribbon to tie up napkins or decorate utensil holders or baskets.
Having a nicely decorated table doesn't have to cost a lot of take a lot of time.  A trip to the dollar bin and some glue and you can fancy up a table for a holiday, a birthday, the Super Bowl  or any reason. Just remember that your easy table decor is cute but  ribbons and felt are not food safe so make sure just the toothpicks come into contact with what you are going to eat.