This is a sponsored conversation written by me on behalf of Club Med. The opinions and text are all mine.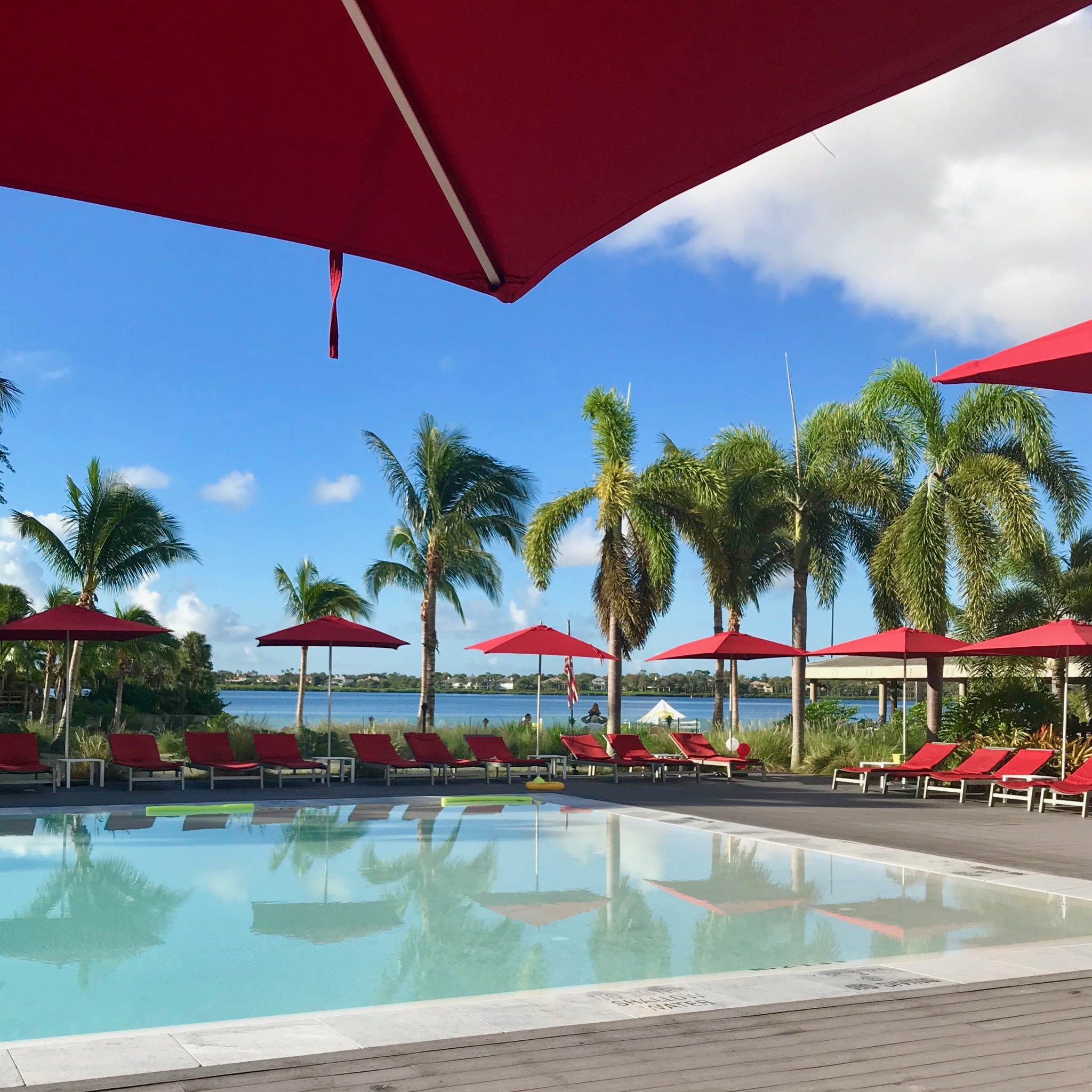 We recently spent three nights at Club Med Sandpiper Bay in Port St. Lucie, Florida and had the best time ever! Our first visit to a Club Med resort has changed the way we look at family vacations and all-inclusive resorts, and this is no exaggeration.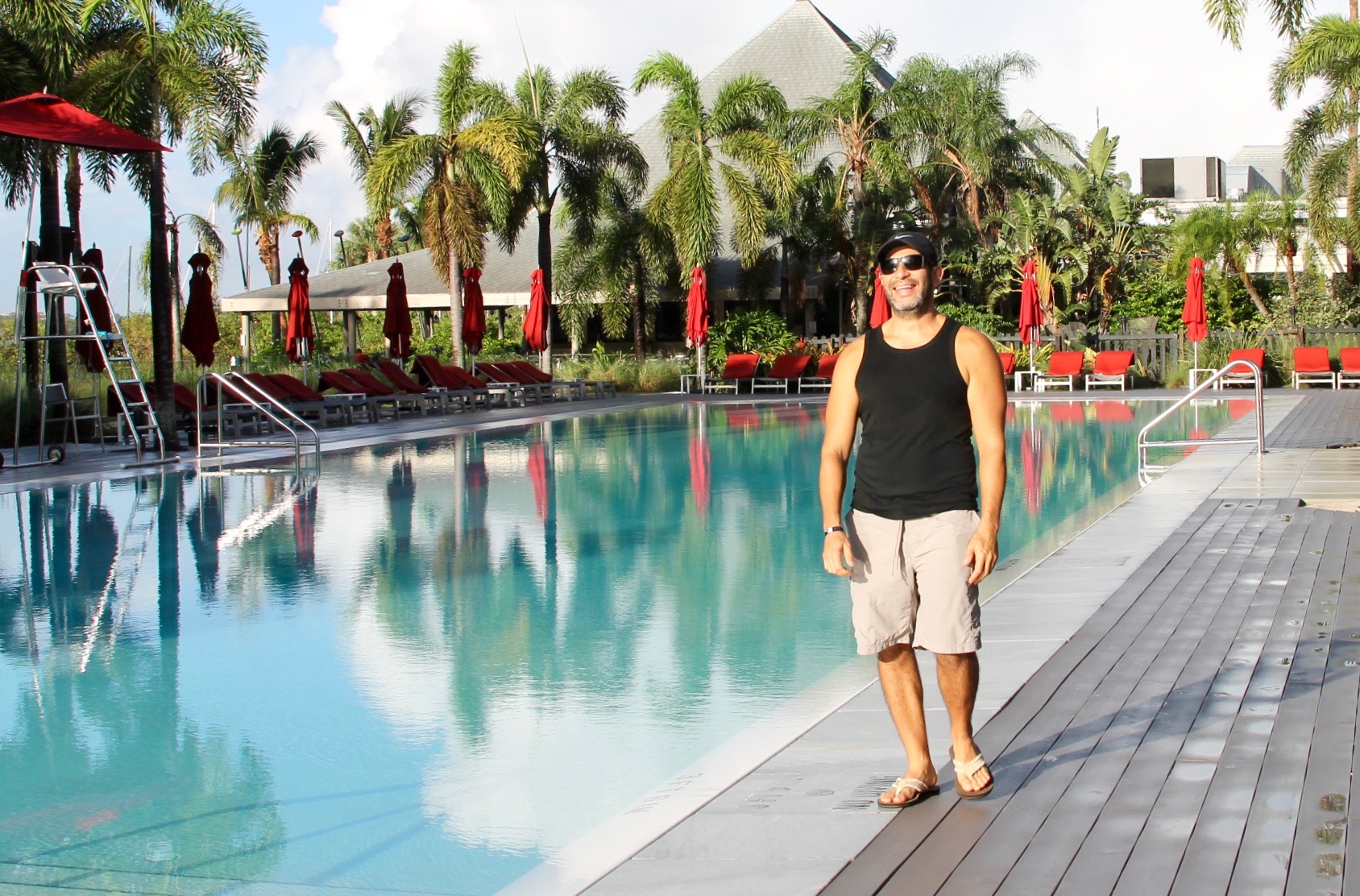 When I think of my dream family vacation I envision a place where everyone in my family can have fun and where we share new experiences and memories that will last a lifetime, without stress or complaining and where I can exercise and take care of myself even while traveling. But until now, I thought that a perfect family vacation where everyone was happy all the time was impossible to achieve. I had come to terms with the realization that during vacations we usually have a hard time finding a place to eat where everyone is happy and that family vacation means doing kid-friendly activities only. Paula and I do try to take turns giving each other some time during our vacation to do things that each is passionate about but that doesn't always happen and we never get to enjoy time together as a couple when traveling with the kids. That was until we found Club Med Sandpiper Bay and that is why I wanted to share with you why we think that Club Med Sandpiper Bay is the perfect vacation destination for active families like mine.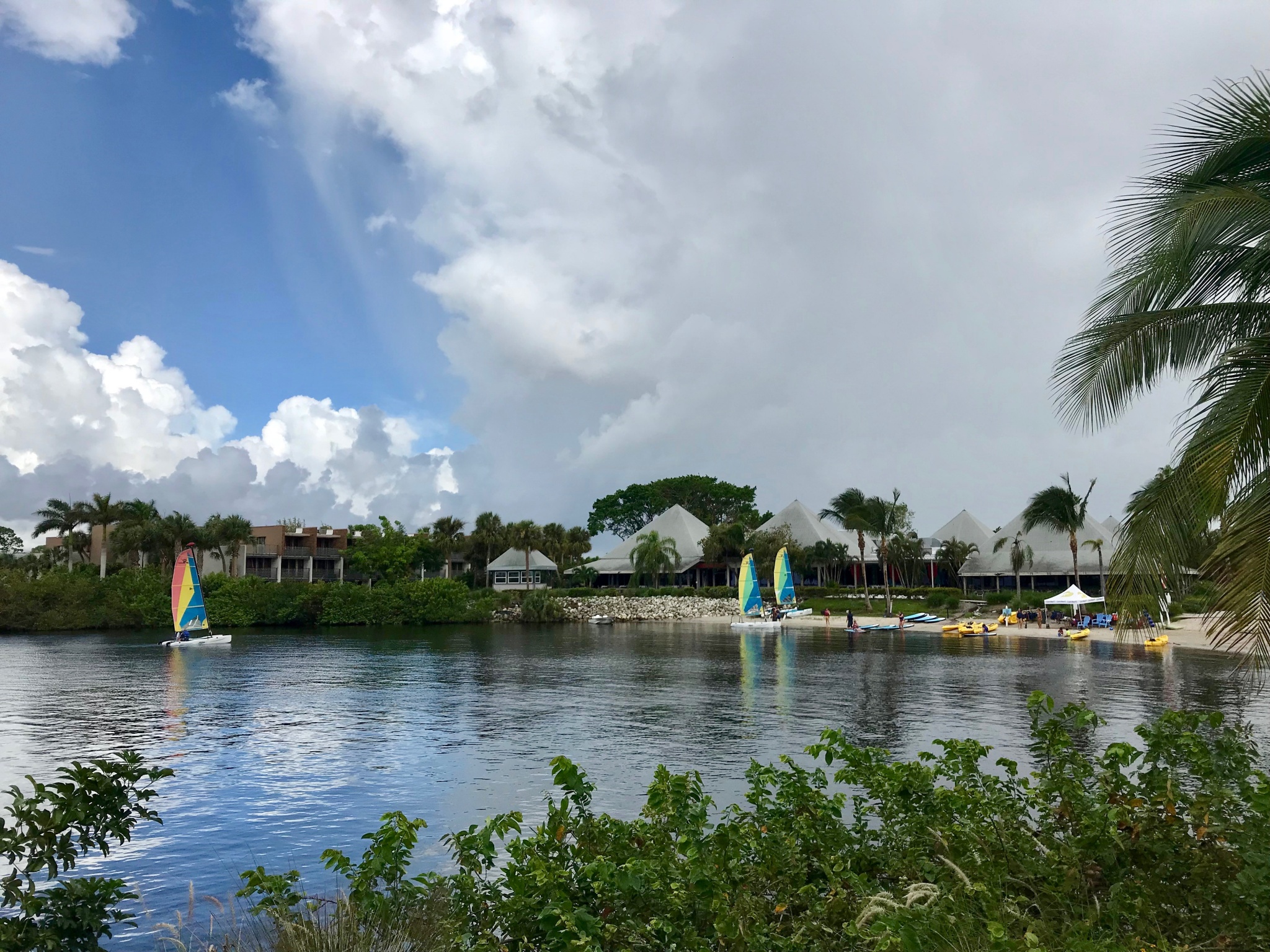 A Great Location
Club Med Sandpiper Bay is located in Port St. Lucie, Florida. Just a couple of hours drive from Miami and Orlando. Port St. Lucie boasts a great warm weather year round and the resort is located on the shores of St Lucie River providing for gorgeous water views from most of the rooms and restaurants, a peaceful beach area and countless water activities in a safe environment for everyone in the family.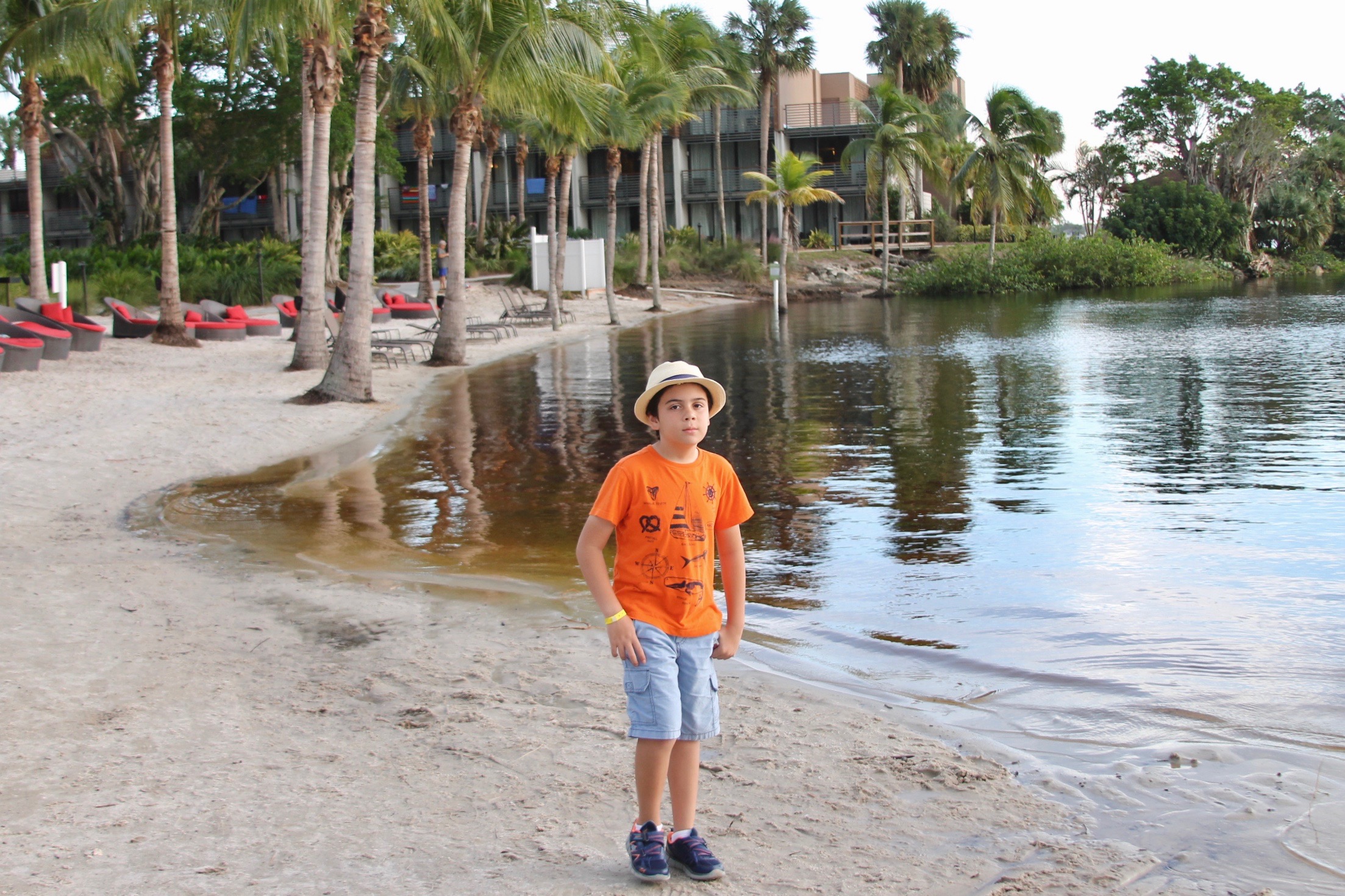 The resort is only minutes away from great beaches where you can experience surfing or even horseback riding on the beach. We left the resort a couple of times to explore and loved getting to experience some of the things this area had to offer.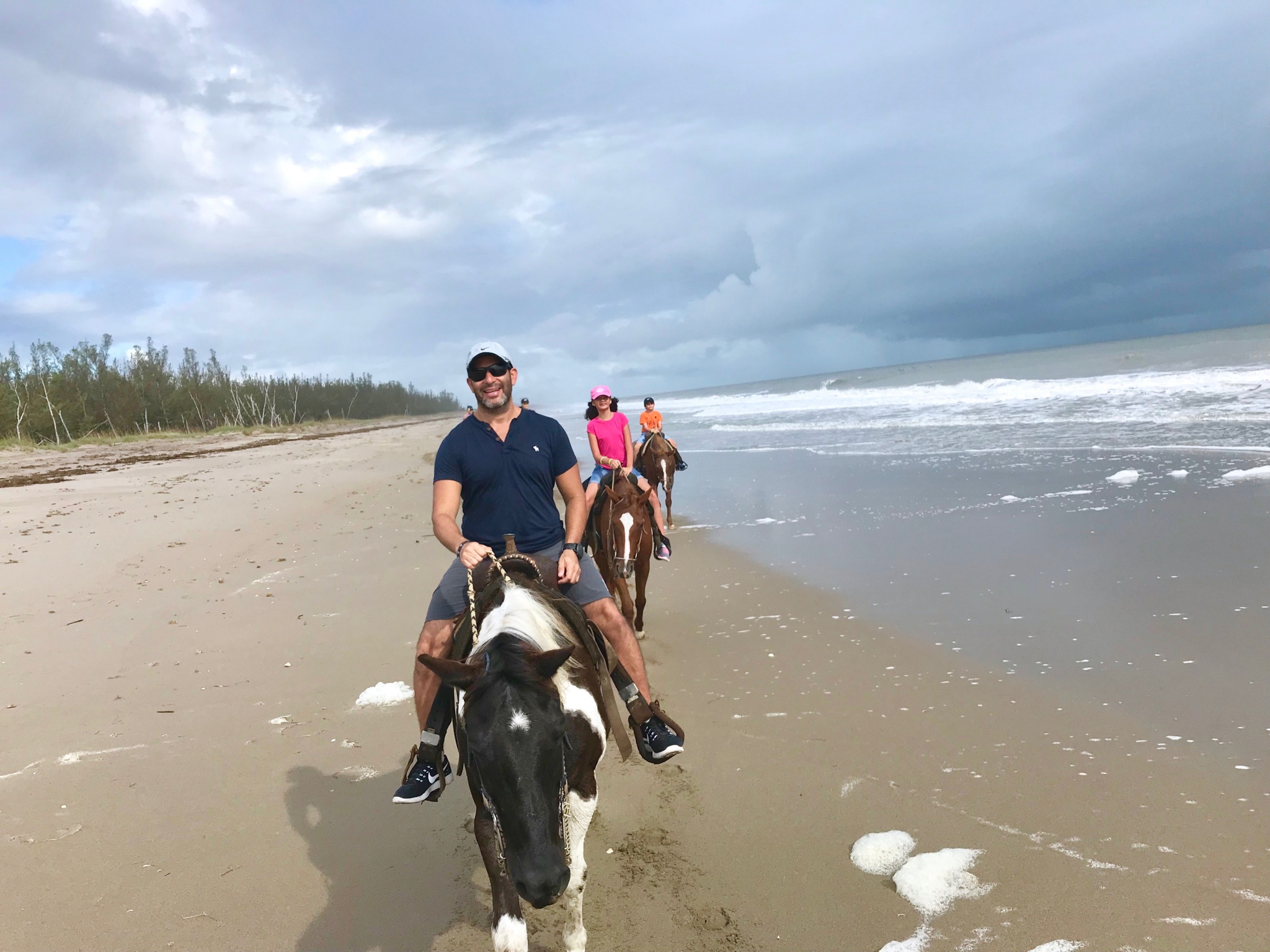 Hassle Free All-Inclusive Fun
Being active and staying healthy while having fun on our family vacation is important to me. My idea of the perfect travel destination combines luxury and comfort with fun activities, exciting new experiences and an opportunity to relax and unwind while also staying active and staying fit. When we travel we usually have to plan everything to ensure that everyone is getting to do something they love. At Club Med Sandpiper Bay all we had to do was look at the schedule and chose what activities we wanted to do independently and which ones we wanted to enjoy as a family.
The best part for me was not having to stress about the planning and about the money. Because everything from amazing food to exciting activities and experiences was included I did not have to worry about making choices between one activity or the other, or stress about deciding how much we could spend at each meal and we could just forget about everything and truly relax and enjoy our family vacation. Once we entered the property we didn't have to think about anything else and could just focus on having the best time together!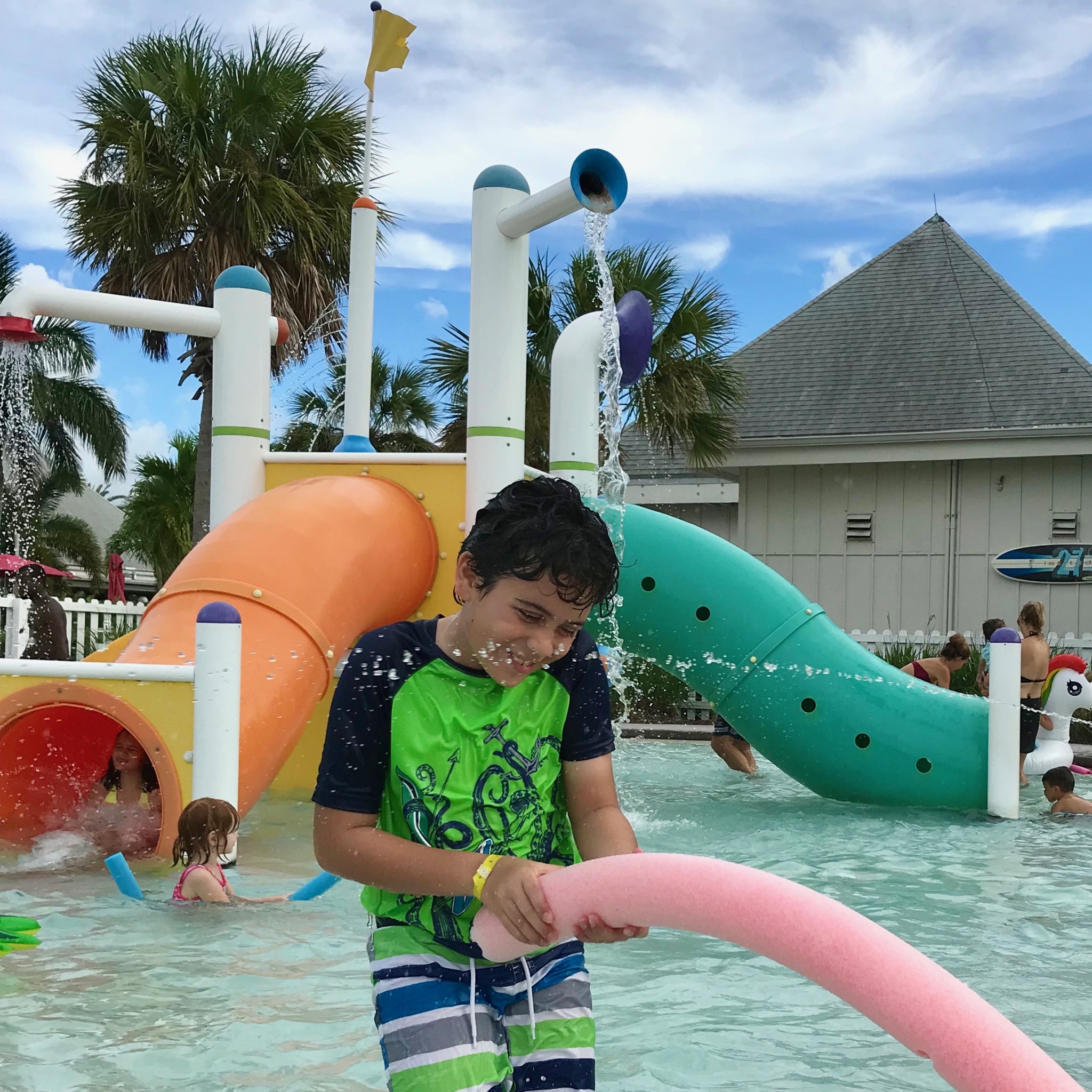 I have to admit that I had never been a big fan of all-inclusive resorts; they felt restrictive and a bit claustrophobic. I felt that I had to stay at the resort to really get my money's worth and never, until now, had I found a resort where there was so much to do that we left feeling like we needed more time because there where so many things we didn't have the chance to do and we can't wait to go back.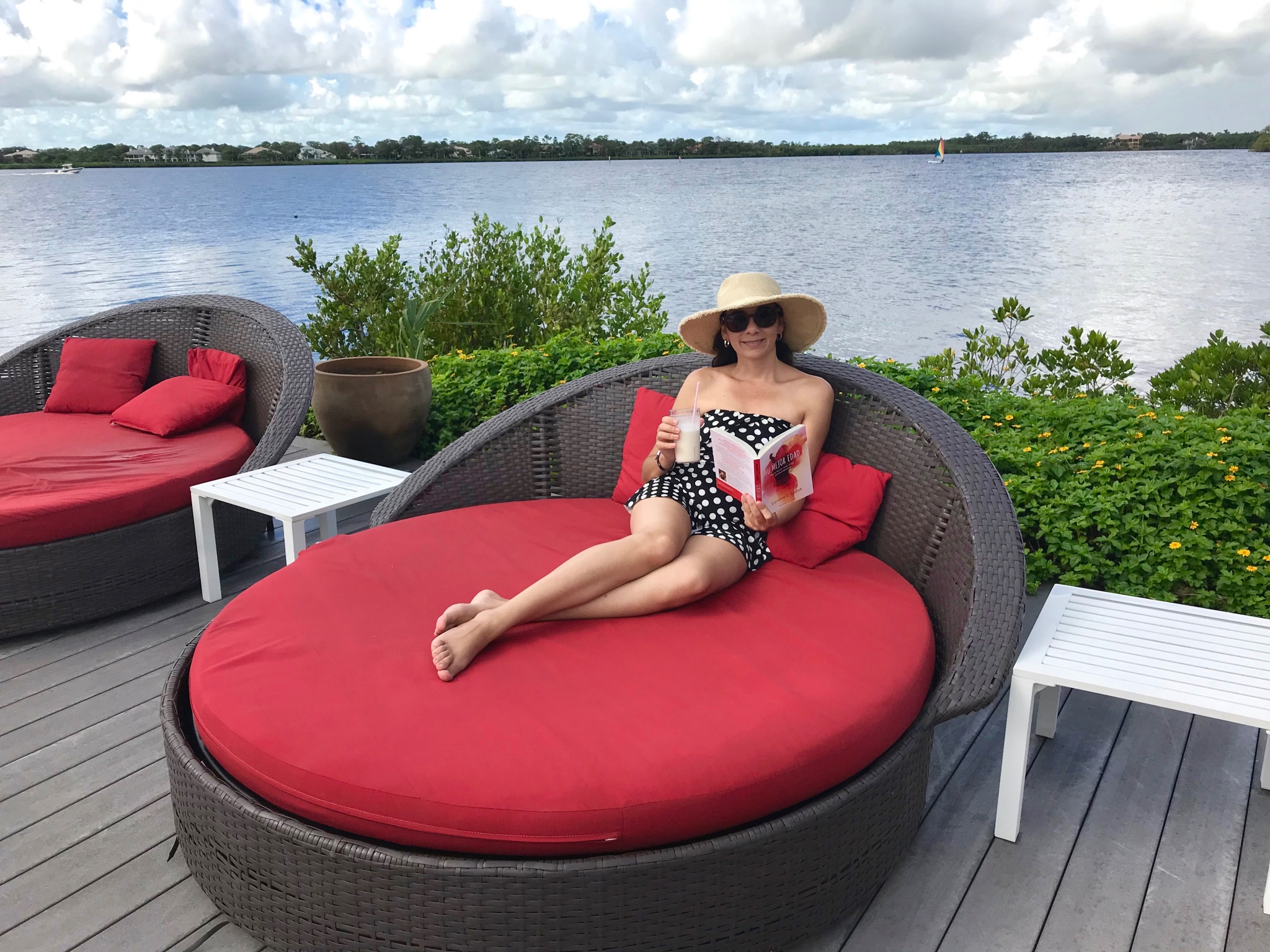 I also loved that because Port St Lucie and Fort Pierce are so close we could leave the hotel for a couple of hours to enjoy the beach or the local aquarium and experience the area and then come back for lunch or dinner.
Exciting Experiences
Much more than an all-inclusive resort where gourmet meals and drinks are included Club Med Sandpiper Bay offers an all-inclusive vacation where experiences are included and fun is encouraged.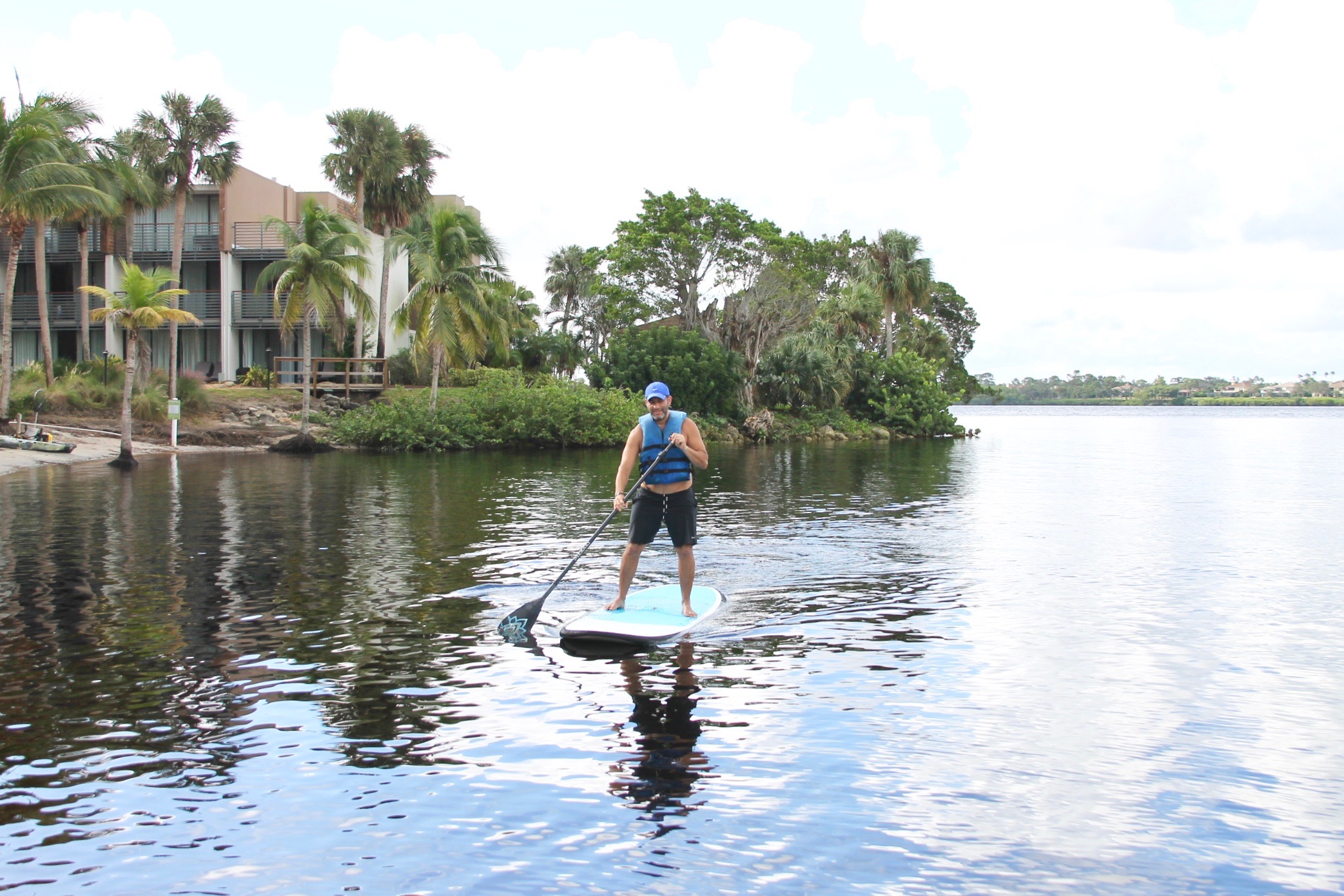 We love trying new things and during our stay, I did paddleboarding for the first time and both my wife and I signed up for sailing lessons. My kids also tried new things like flying on the trapeze and other circus activities, kayaking with us on the river and even had fun with the aqua gym in the pool.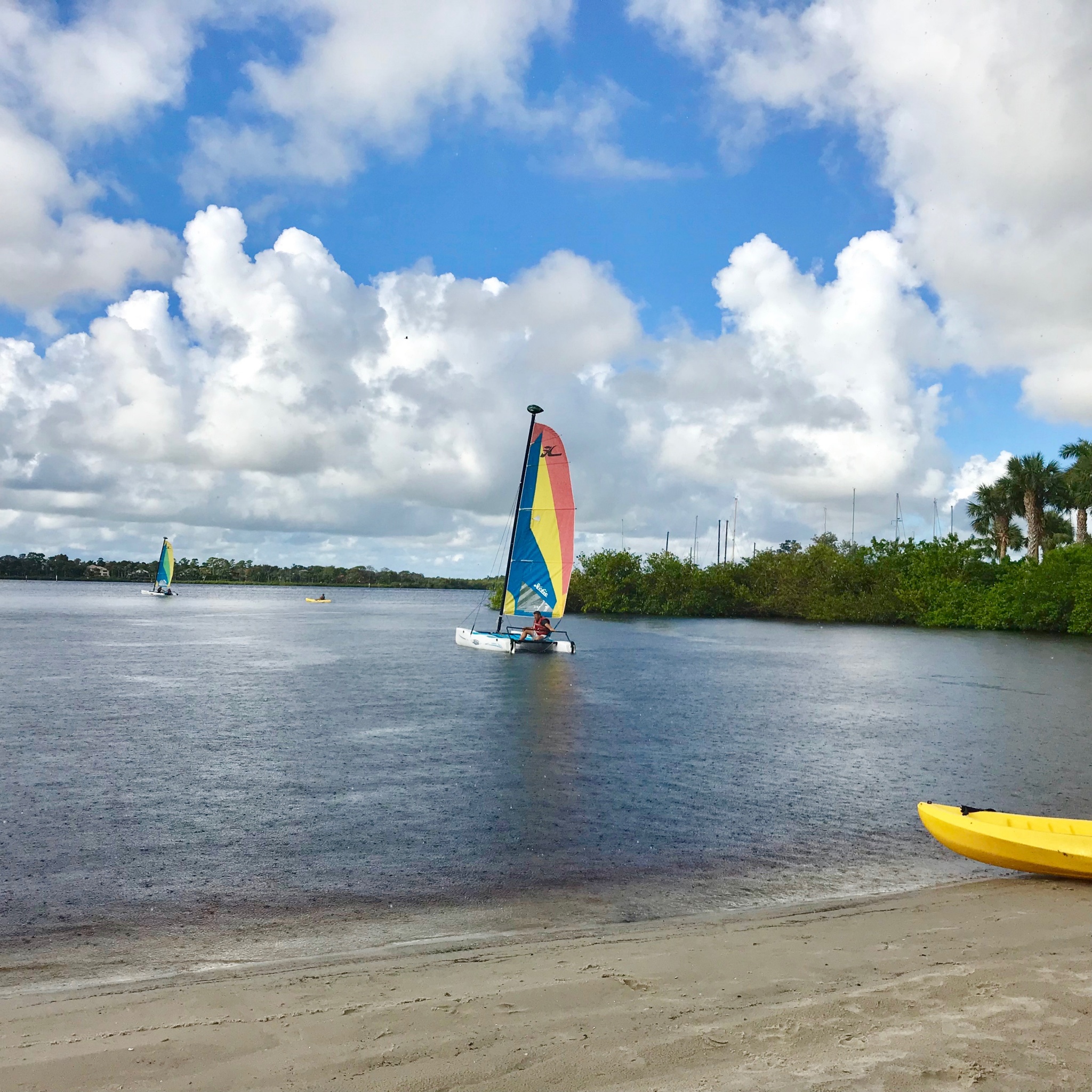 A Heaven For Sports And Fitness Enthusiasts
I can not count how many times we have been on vacation or traveling and I have felt like there was no room for what I'm passionate about: exercise. Hotel gyms are usually drab, boring rooms with outdated equipment tucked away in the back of a building and there are usually no exciting things to do at hotels for adults who are active like me. But at Club Med Sandpiper Bay there is so much to do from kayaking, sailing, and paddleboarding to tennis, basketball, volleyball and golf!
There is something that really sets Club Med Sandpiper Bay apart from other resorts and makes it unique even in comparison to other Club Meds around the world and that is their sports academies: sports training facilities staffed by world-class pro instructors in beach volleyball, tennis, sailing, golf, and other sports. You cannot find that at any other all-inclusive resort!
Fun For Everyone!
Since there are age-specific kids clubs kids have an amazing time with activities catering to their age while parents are also free to relax and not worry about their kids.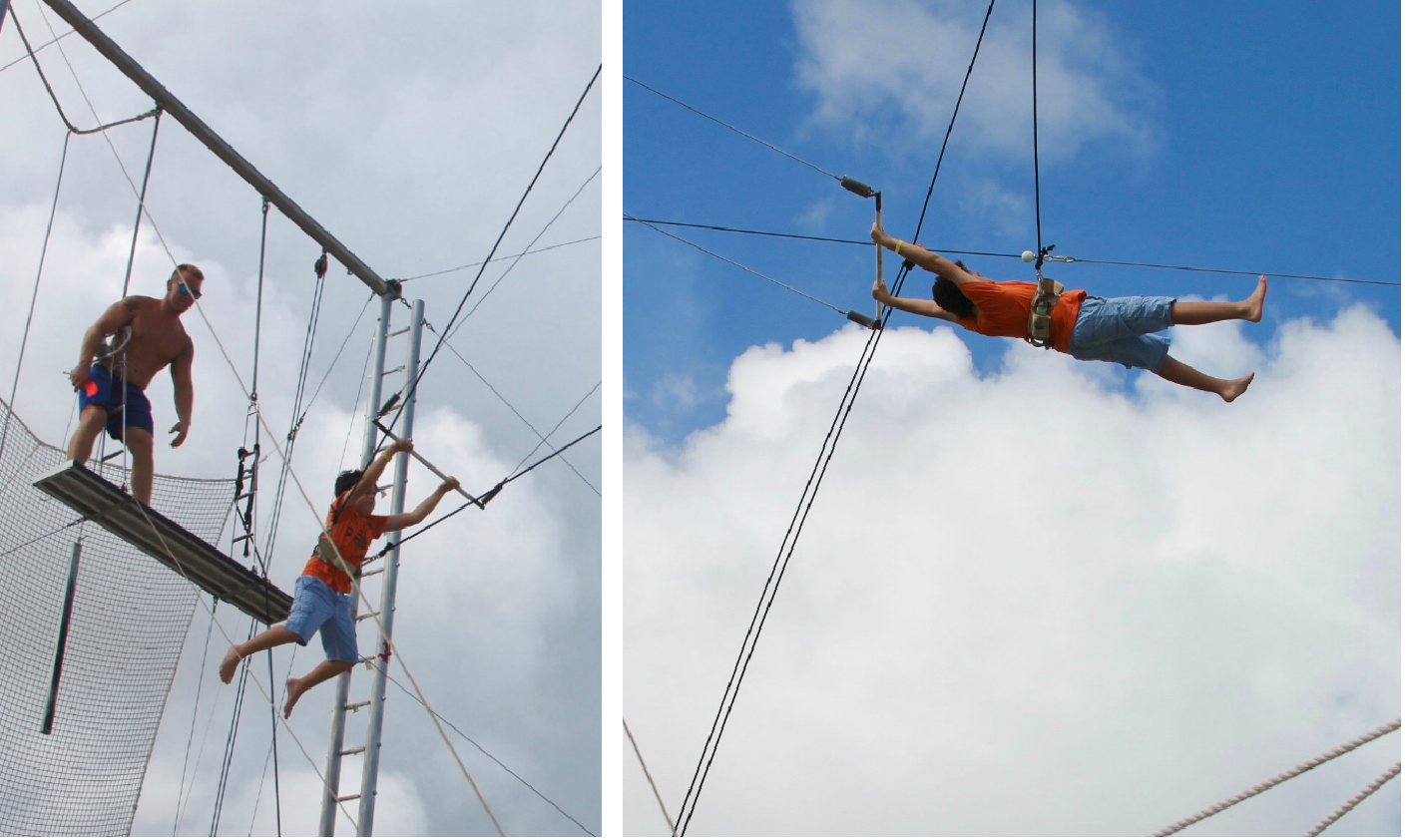 On our first day at the resort, the kids headed to the Mini Club for the morning and when we tried to pick them up after lunch they begged to stay. They had an amazing day and tried things they had never tried before. My little guys pushed through his fear of heights and flew high on the trapeze, we were so proud of him and he was so proud of himself! It's an experience he will never forget.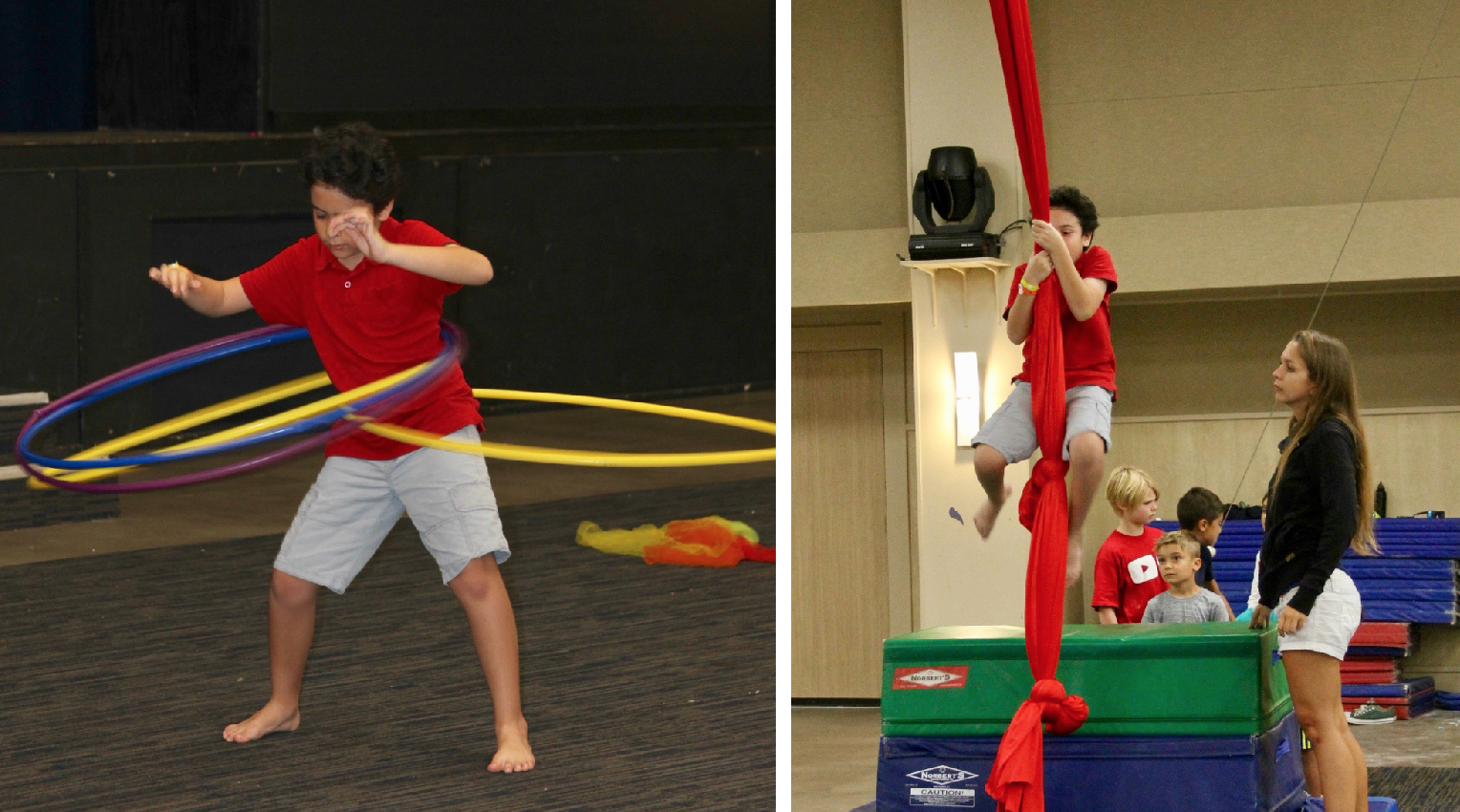 In this environment, everyone has the ability to do something they love independently or as a family.
My daughter loved making new friends from different countries and learning French words and her favorite part of the day was the kid's pool party filled with music, water fun, and even special pool party snacks.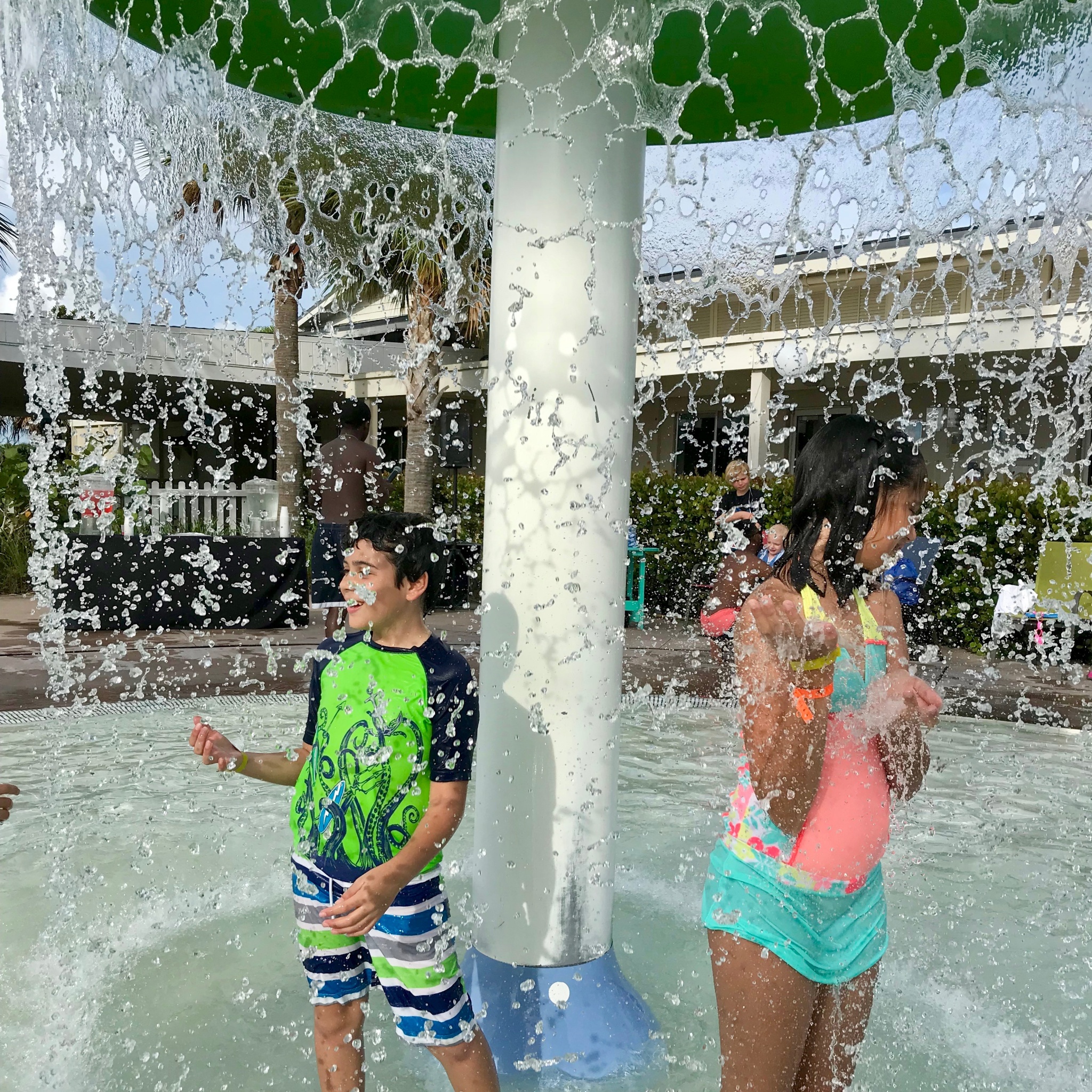 When we tried to pick them up after lunch they insisted on staying because they were having such a fantastic time. We had been a little concerned as my daughter has autism and needs some help and due to some physical challenges yet the G.O.s in charge of the Mini Club where fantastic; you could tell they had lots of experience and they where flexible, made my daughter feel included and ensured she had an amazing time!  My kids have been to countless hotel kids clubs and most of them felt like a daycare and kids often don't want to go back. But at Club Med things where different: both of my kids are still raving about the Mini Club, and the best part is that all the wonderful activities from making slime to circus activities and pool parties are all included.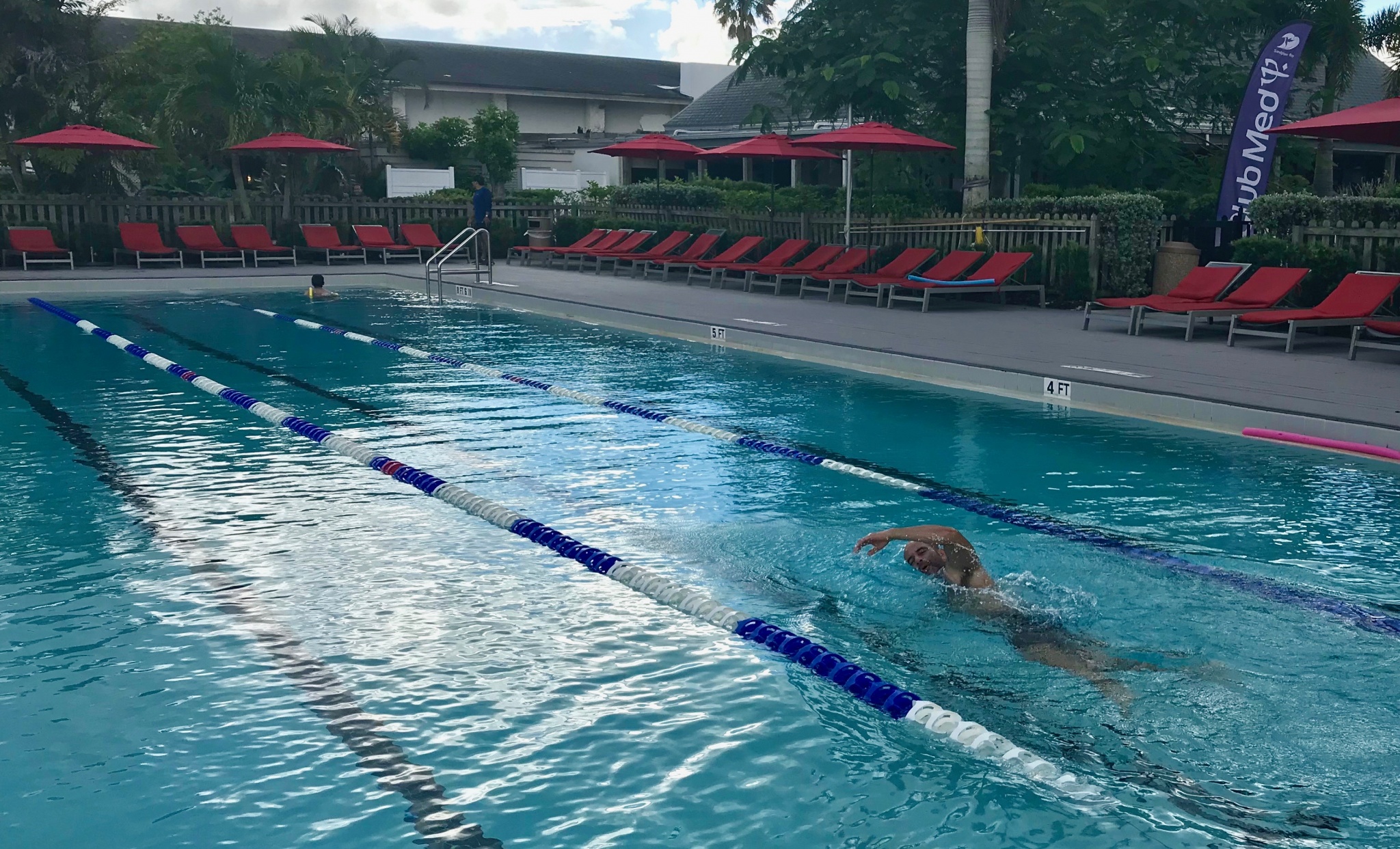 Knowing that they had such a fantastic time gave us the gift of guilt-free "grown up time" which meant I was able to spend time working out in the awesome hotel gym, doing laps in the pool and learning to sail and after working out we even had time to relax in the adult only infinity pool while we sipped mojitos and piña coladas.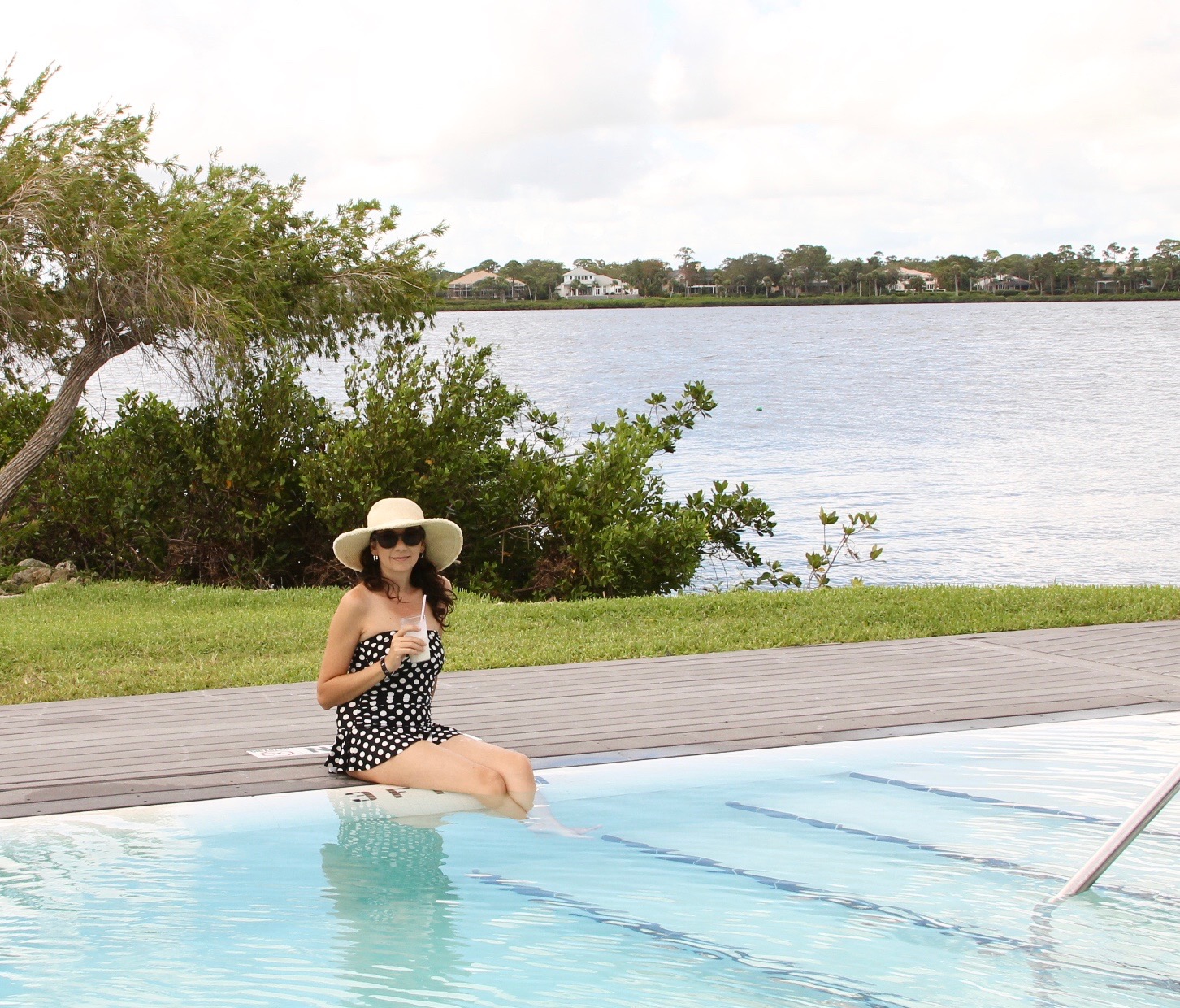 The Mini Clubs also have nighttime activities for the kids from pajama parties to movies and other fun activities which means that adults are free to spend time together enjoying a late gourmet meal at the Riverside Terrace or dancing at Slice, the resort's bar and disco.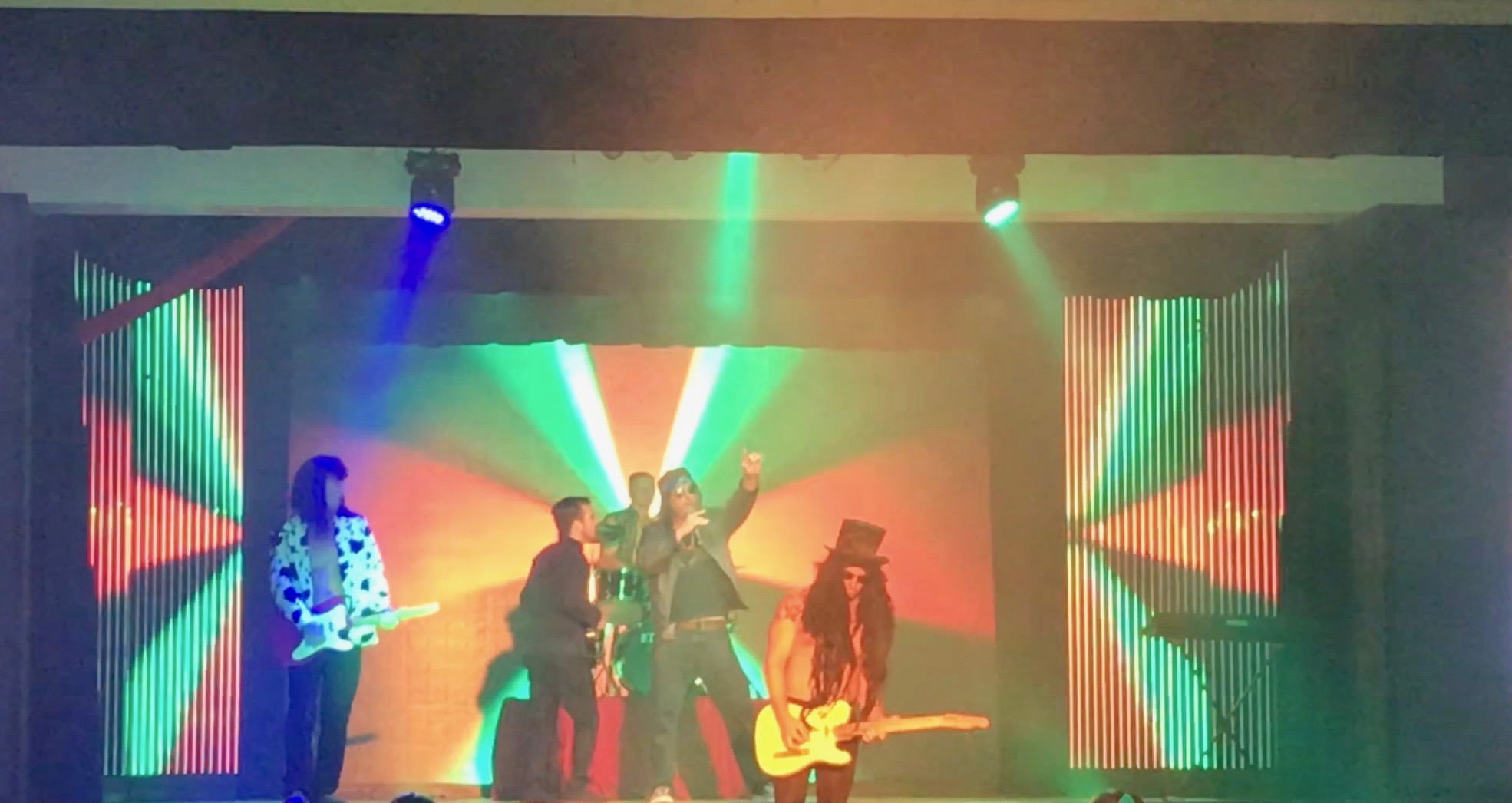 One of my kid's favorite things about our stay was that we all attended one of the nighttime parties and also watched a show together as a family. The show, put up by the G.O.s was hilarious, we haven't laughed so hard in months.
Amazing Food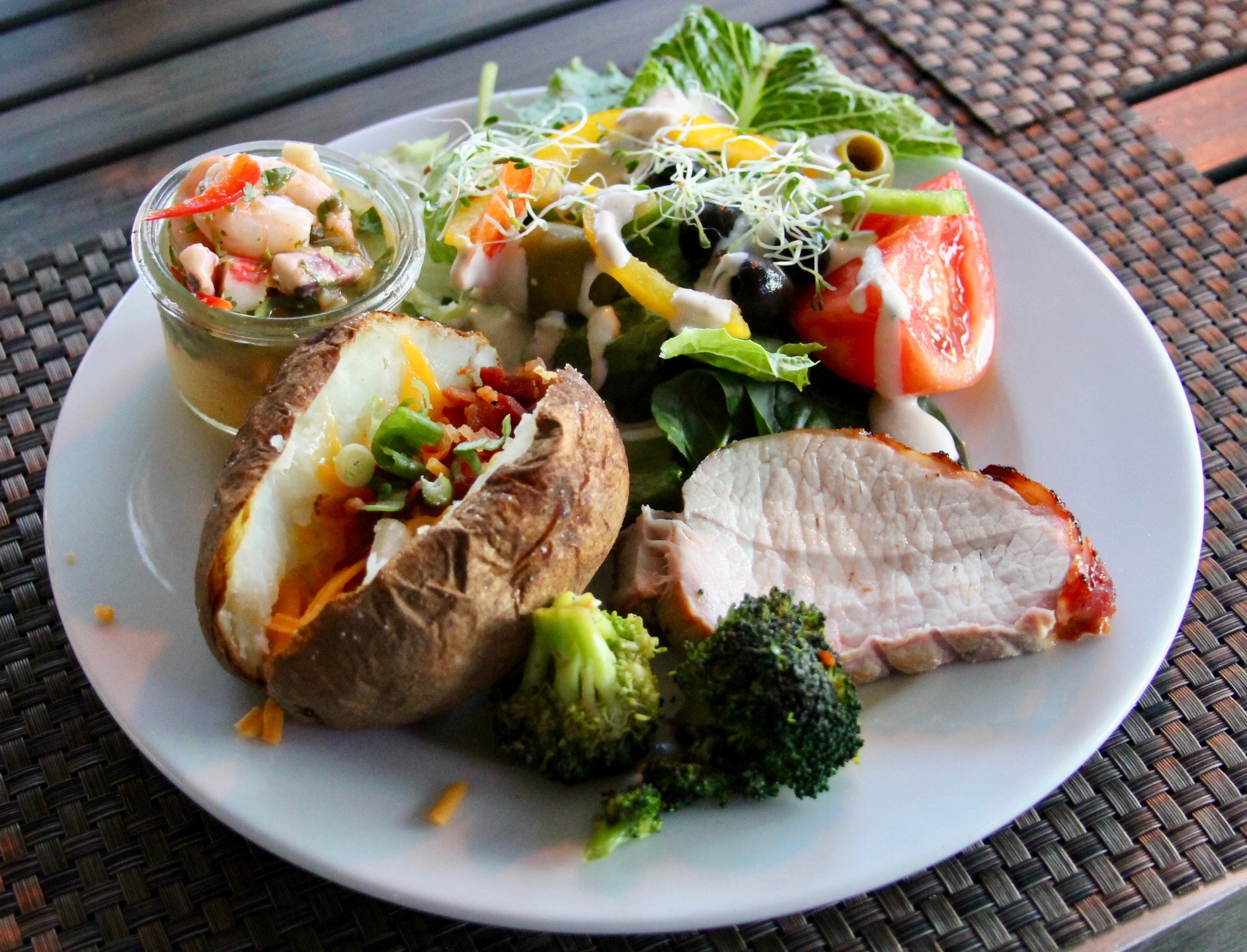 When it comes to food Paula and I love a gourmet meal, trying new foods and flavors and having healthy options but the kids are not comfortable in stuffy fancy restaurants and for my youngest who is very picky we have to find restaurants with a kid-friendly menu. When we vacation as a family we usually just eat at kid-friendly places to avoid a hassle and miss out on having a decent adult meal. But at Club Med Sandpiper Bay everyone had food they loved every single meal!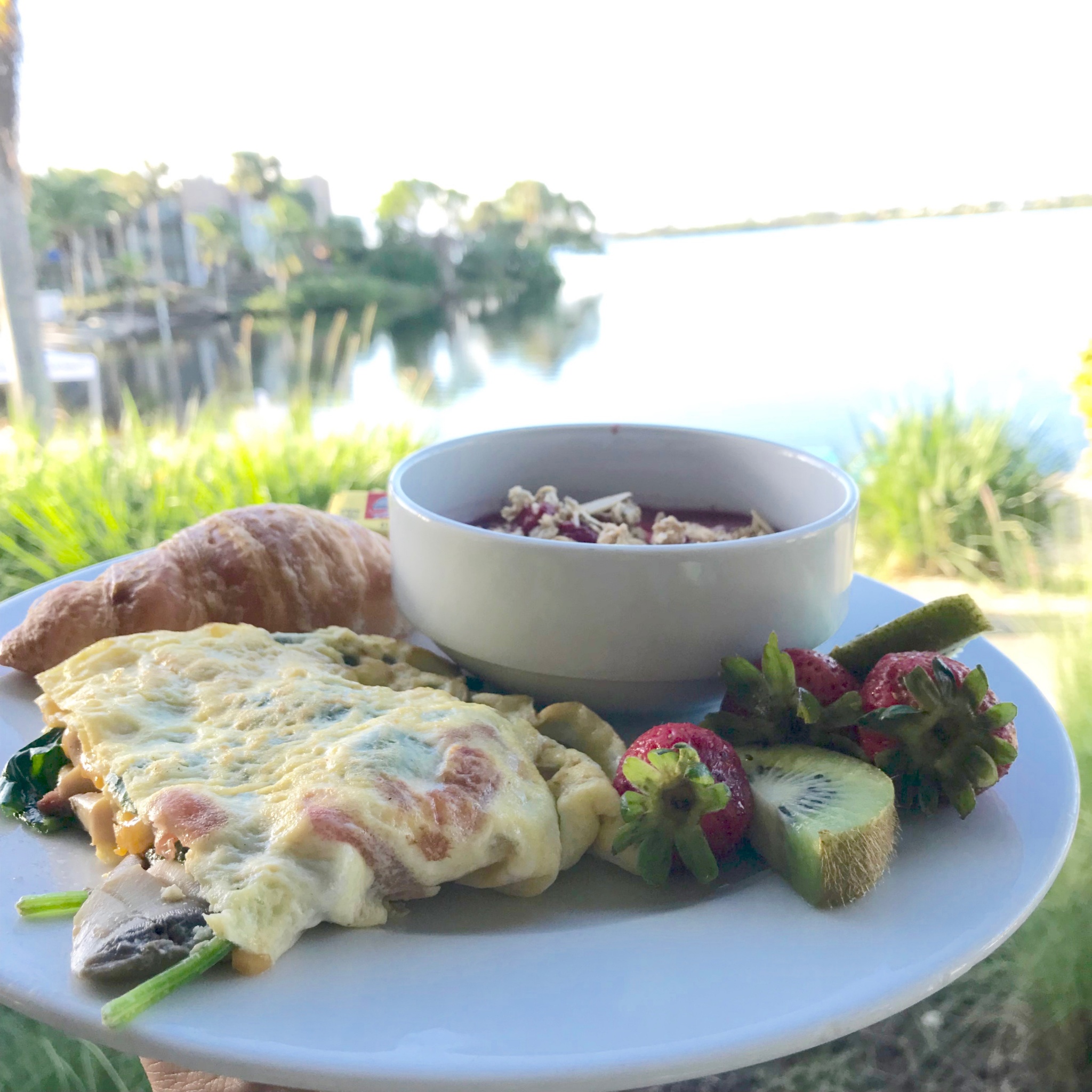 The food at Club Med Sandpiper Bay is not just fantastic but exciting, interesting and healthy. At Club Med you can eat and drink healthy all-day long with a fresh juice bar at breakfast, a daily featured salad at lunch and a daily healthy specialty at dinner, so you don't have to worry about your waistline or about the calories and just focus on the fun.
There's also a wide array of kid-friendly foods but, in line with Club Med's international staff and French background, there's also a wide variety of foods from other countries along with local flavors.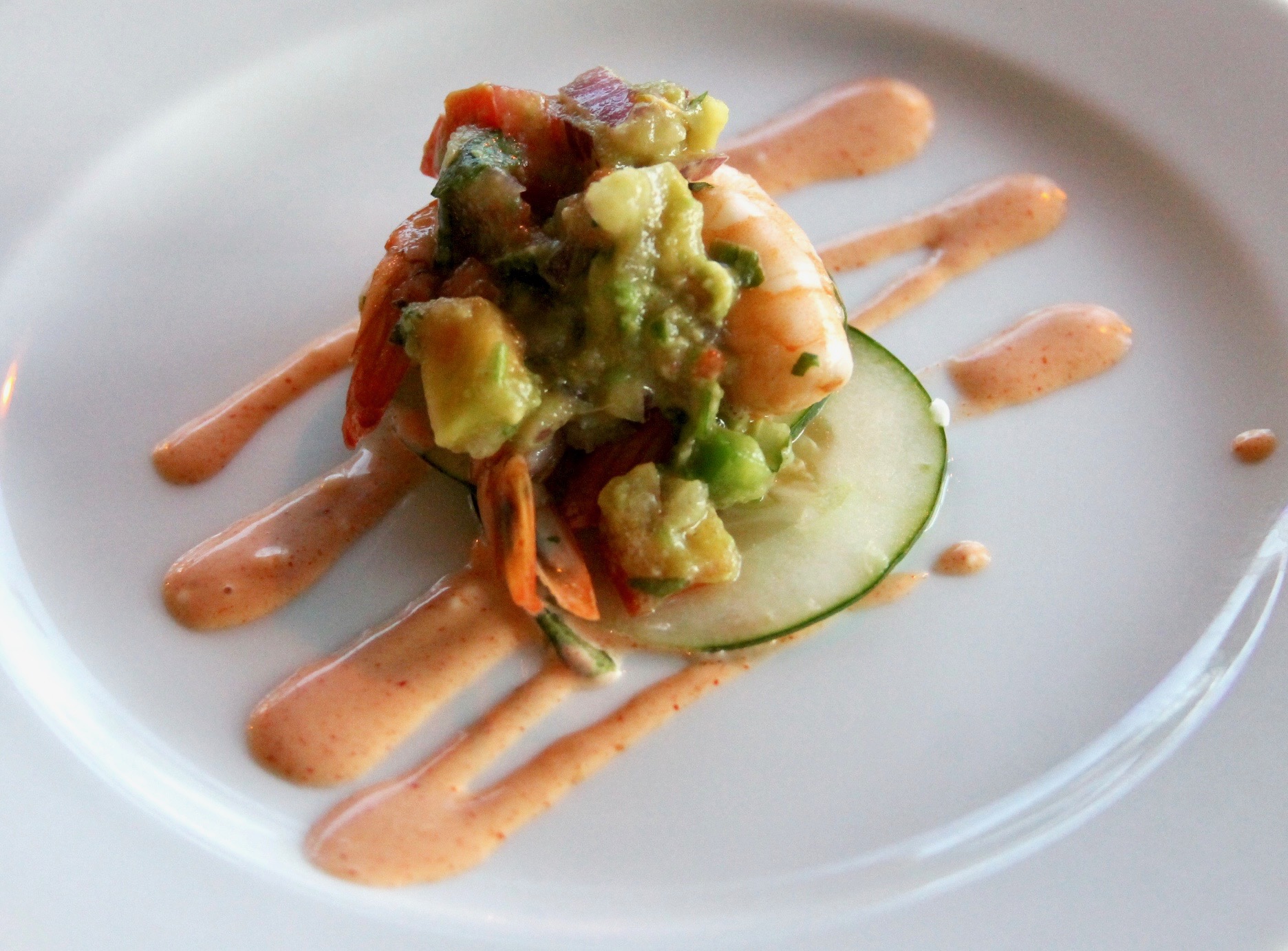 My older daughter who loves to try new foods was excited to try foods from other countries and loved the variety of seafood while my picky eater was in heaven eating his favorites every day from pizza and hamburgers to chicken nuggets and a fantastic pasta bar.
Each day I looked forward to eating at the main restaurant ready discover what new offerings were available at the buffet from ceviche and sushi to Indian food and an even a gyro bar. The best part was the variety of delicious and appetizing low-calorie healthy options.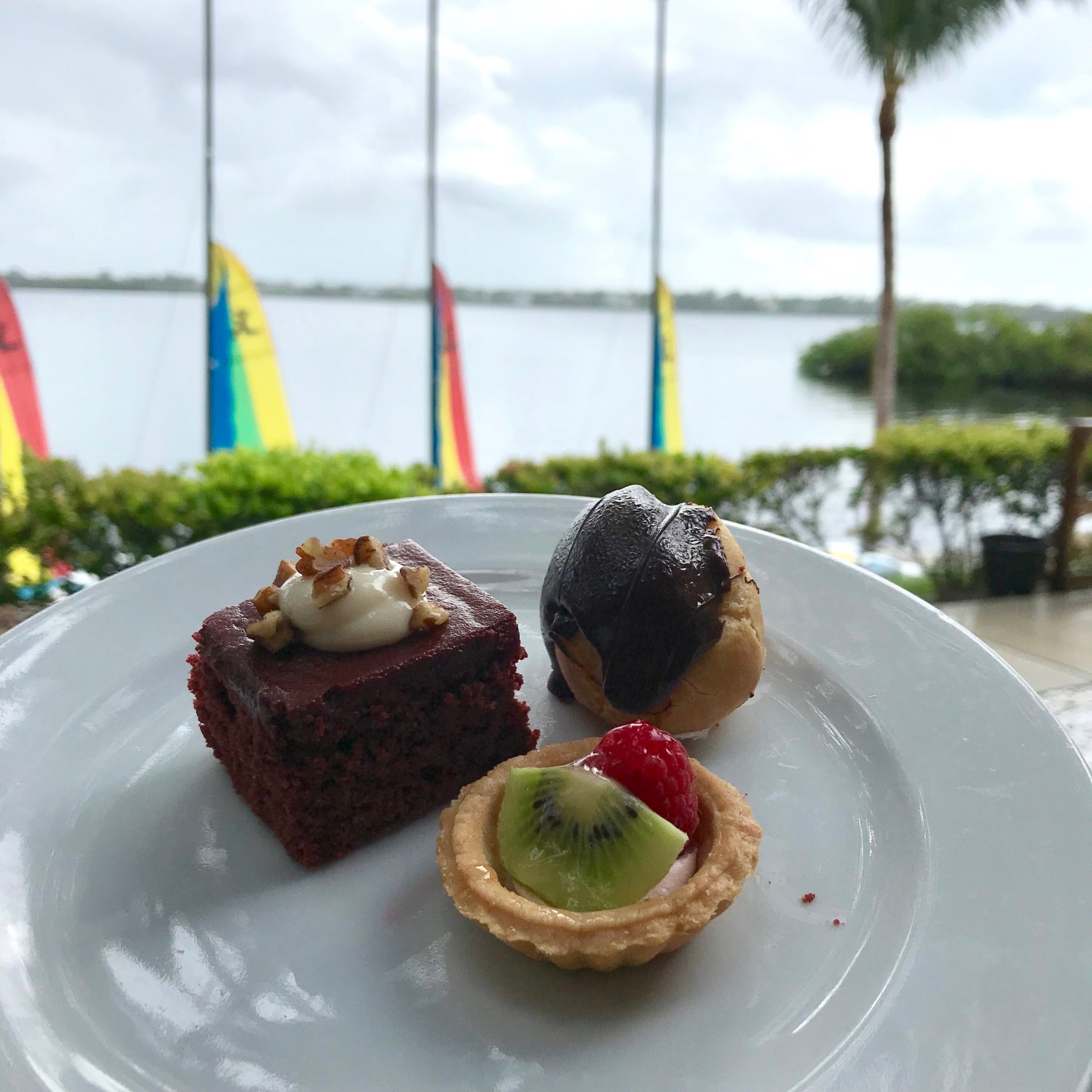 The best part is that there were always plenty of healthy options from a fantastic salad bar and grilled fish to steak and small portioned desserts so I enjoyed every meal and felt great about what I was eating. And every meal we enjoyed a beautiful view of the river.
An International Environment
We've traveled around the US to destinations that attract people from around the world but never had we experienced such a multicultural atmosphere in a resort. Club Med caters to people from around the world and most of their staff and G.O.s are from other countries and know more than one language. At the front desk, we were surprised to find someone from our own home country, Guatemala, and the kids made friends from Finland and France and even learned some words in French at the kids club. We met people from Europe, Canada, and South America and at the restaurant, this international environment was reflected in the food with exciting cuisines from all over the world.
One of the reasons why we believe travel is important for our children is that through travel they come into contact with other cultures. We usually have to leave the US to immerse ourselves in other cultures, I never thought that we could get that multicultural experience right here in Florida!
Comfortable Family Accommodations
Our room was very spacious and furnished with one king bed and two twin beds. The kids were really excited that they did not have to share a bed, which is the case in most hotels and we had a fantastic view of the marina. Paula loved that the room had a huge walk-in closet where we could put everything and we didn't have to deal with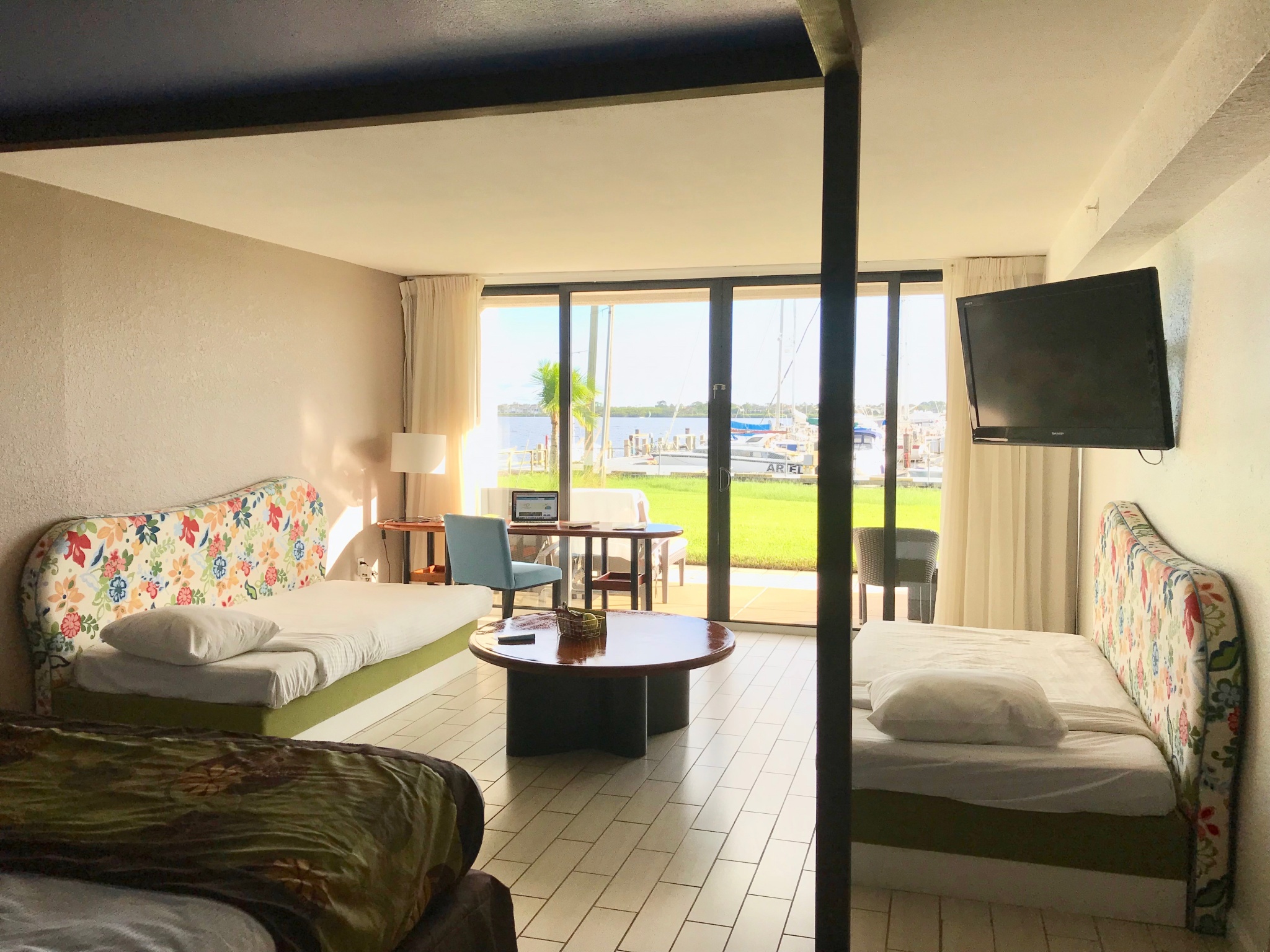 The Friendliest Staff
The G.O.s and staff at Club Med Sandpiper Bay are amazing! It goes way beyond great service; everyone has a smile on their face and you can tell they all love working there. We were greeted by name everywhere we went and the G.O.s would always stop and chat with us and ask the kids if they were having fun and what our plans where for later. The kids felt at home at the Mini Clubs from the first moment they got there and we felt like everyone really cared about making sure we had an unforgettable and fun time!
Club Med Sandpiper Bay is now one of our favorite family destinations and as Florida residents the rates are fantastic, right now an all inclusive 7-day vacation for the four of us costs the same than just staying in a nice hotel somewhere else without food or any activities.
To learn more about Club Med Sandpiper Bay be sure to check out their website HERE. You can also follow Club Med Sandpiper Bay on Facebook to stay up to date with all of their awesome activities and offers!


This is a sponsored conversation written by me on behalf of Club Med. The opinions and text are all mine.
Latest posts by Cesar Diaz
(see all)