This shop has been compensated by Collective Bias, Inc. and its advertiser. All opinions are mine alone. #Disney #VillainDescendants #CollectiveBias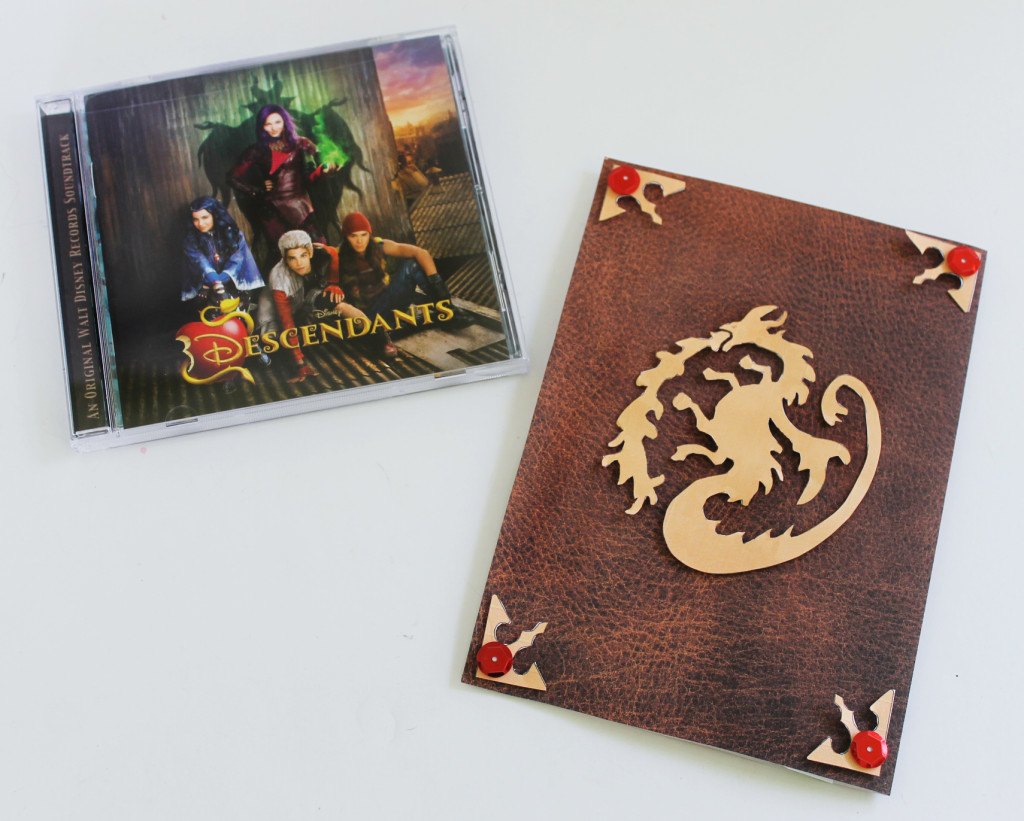 We are huge Disney fans and my kids love everything Disney. My daughter even likes some of the villains on the Disney movies, I mean you have to admit some of these villains are pretty cool: like Malificent with her magical powers and fire throwing dragons and Cruella de Vil with her outrageous fashion and fancy car. So when the Descendants movie came out both kids where pretty excited. This movie was great for them as it combined Disney characters with music and dancing and features teenage actors that my daughter who is now entering tweenhood (I know that is not a word, but you know what I mean) can really relate too.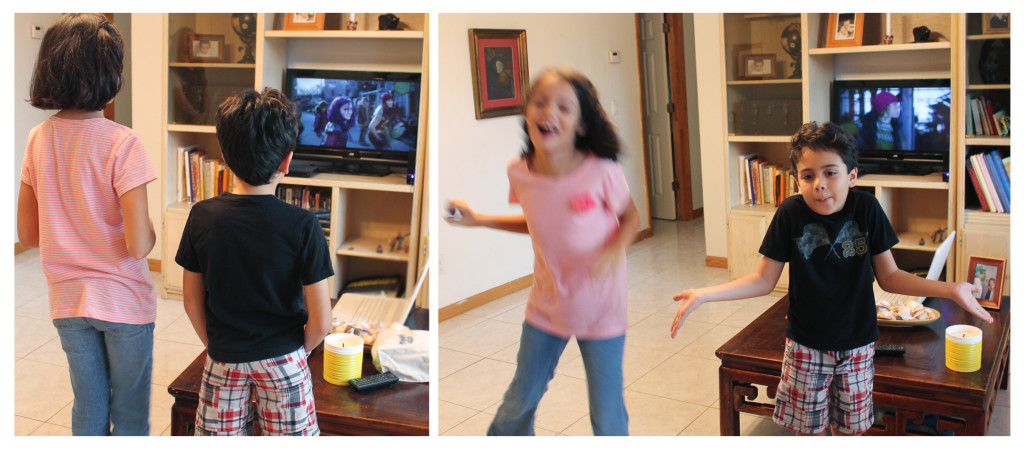 The movie has a nice message about being able to make your own choices and defining who you are without caring what anybody else thinks. My daughter compared it to High School Musical and both of the kids had fun and even got up to dance while watching the movie.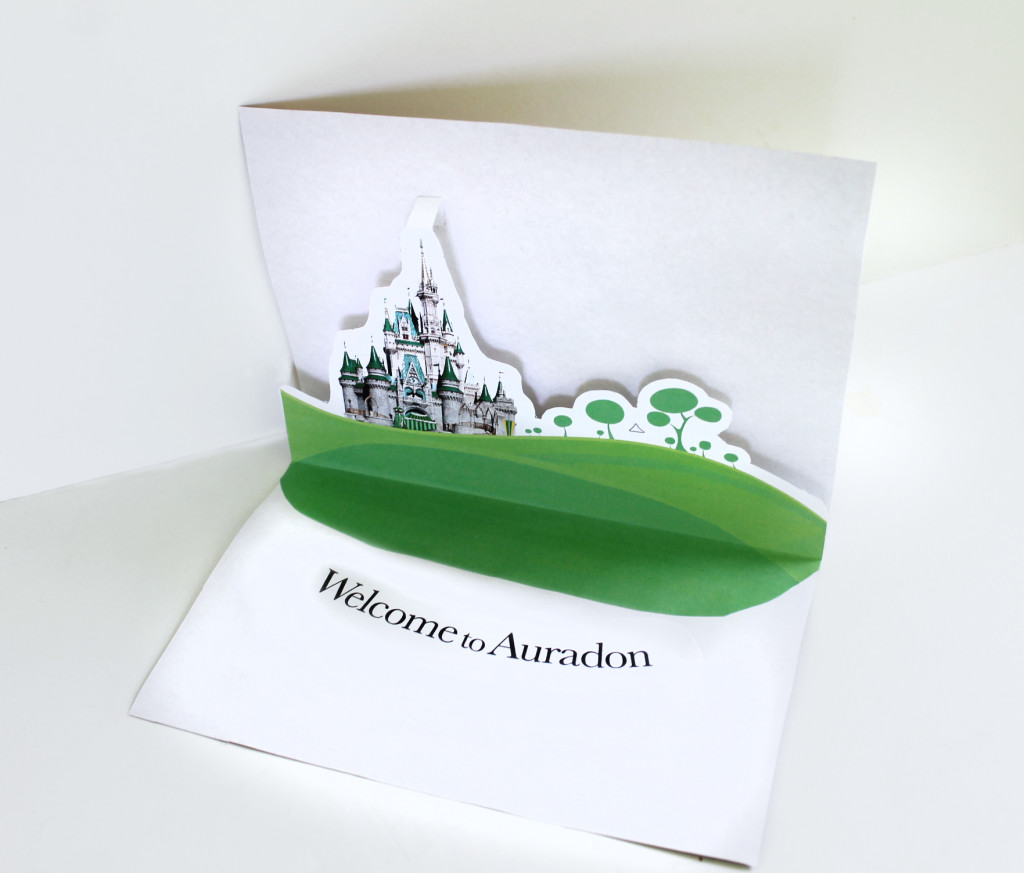 My kids had fun watching as Mal, Evie, Jay and Carlos all the descendants from the villains of different Disney movies, find their way in the world of Auradon Prep.  In the movie Mal, Maleficent's daughter, has a very special spell book and since my daughter really liked this character I decided to create a fun card which could also be used as a great party invitation for a Descendants' inspired party.
DIY Descendants Card or Party Invite
Materials
white card stock
red jewels stickers
scissors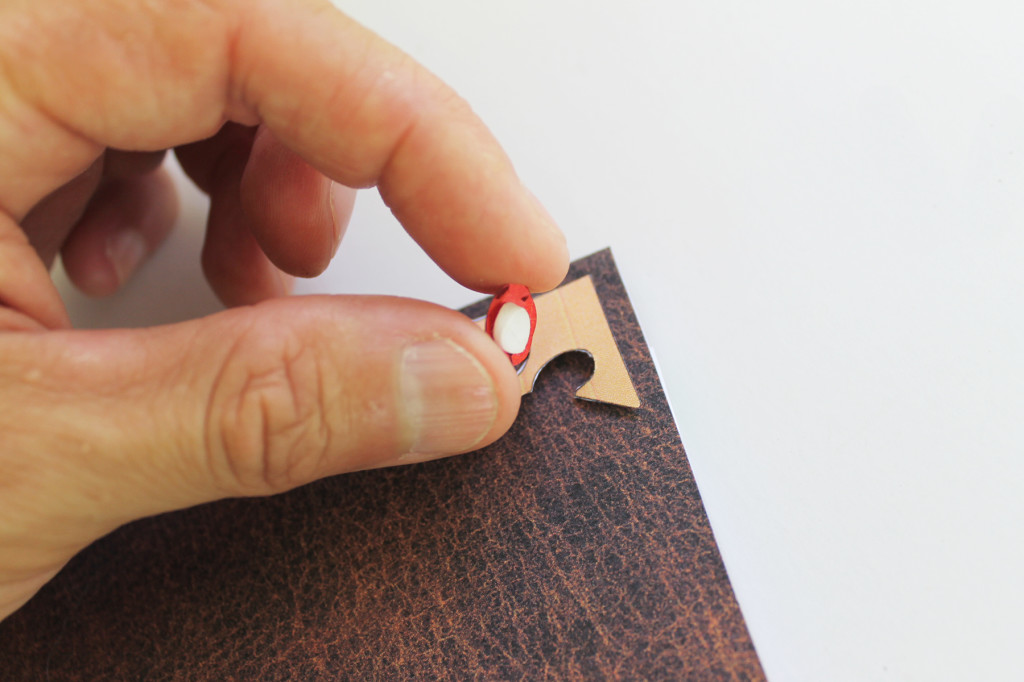 Instructions
Download Mel's Spell Book printable HERE and print on white card stock.
Cut the the different pieces and assemble the spell book cover adding the jewel stickers on the corners to give it some sparkle.
Cut out the castle and along the thin black line.
Cut a piece of car stock taking the with of the leather book cover as a guide and fold it in two to make the card.
Glue the cover on the front.
Fold the castle following the dotted lines and glue it on the inside of the card.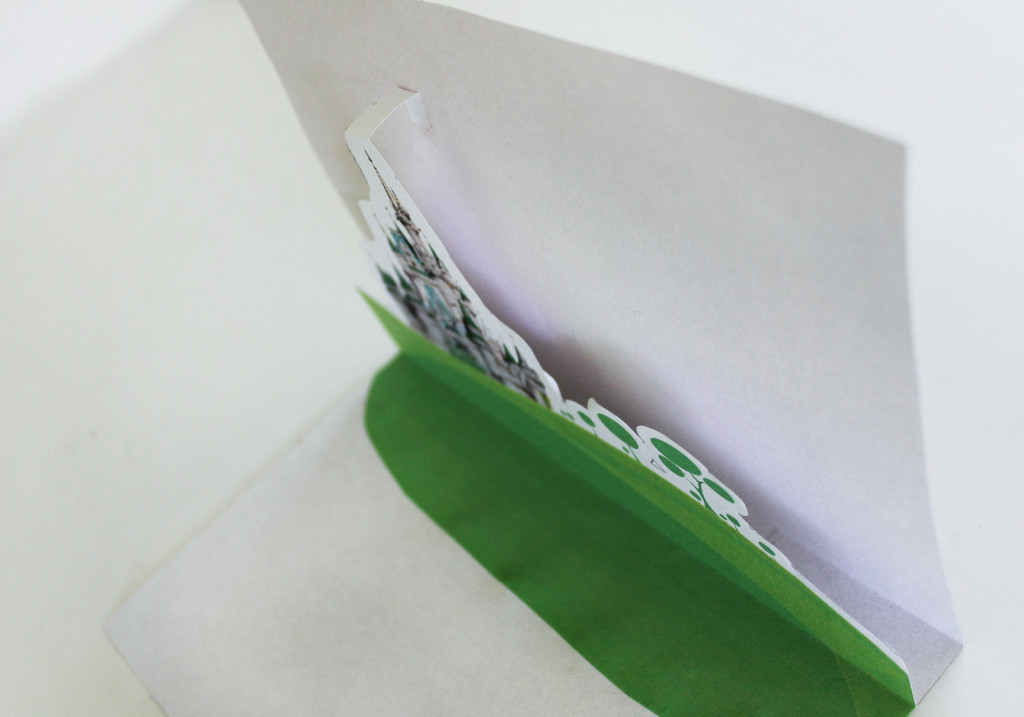 The Disney Channel Original Movie, Descendants, was released on The Disney Channel, and on DVD, at Walmart on July 31st. This is a great movie for kids both young and older that love the Disney characters and love music.  We got the Disney Descendants along with the CD filled with fun music from the movie at Walmart.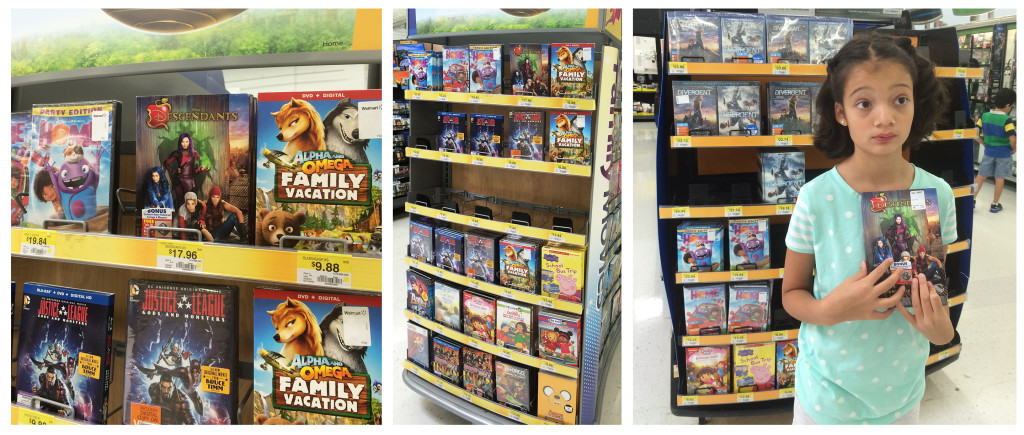 If you have seen the Descendants movie I would really like to know who your favorite villian is and if you haven't watched it yet make sure to grab one at your local Walmart!