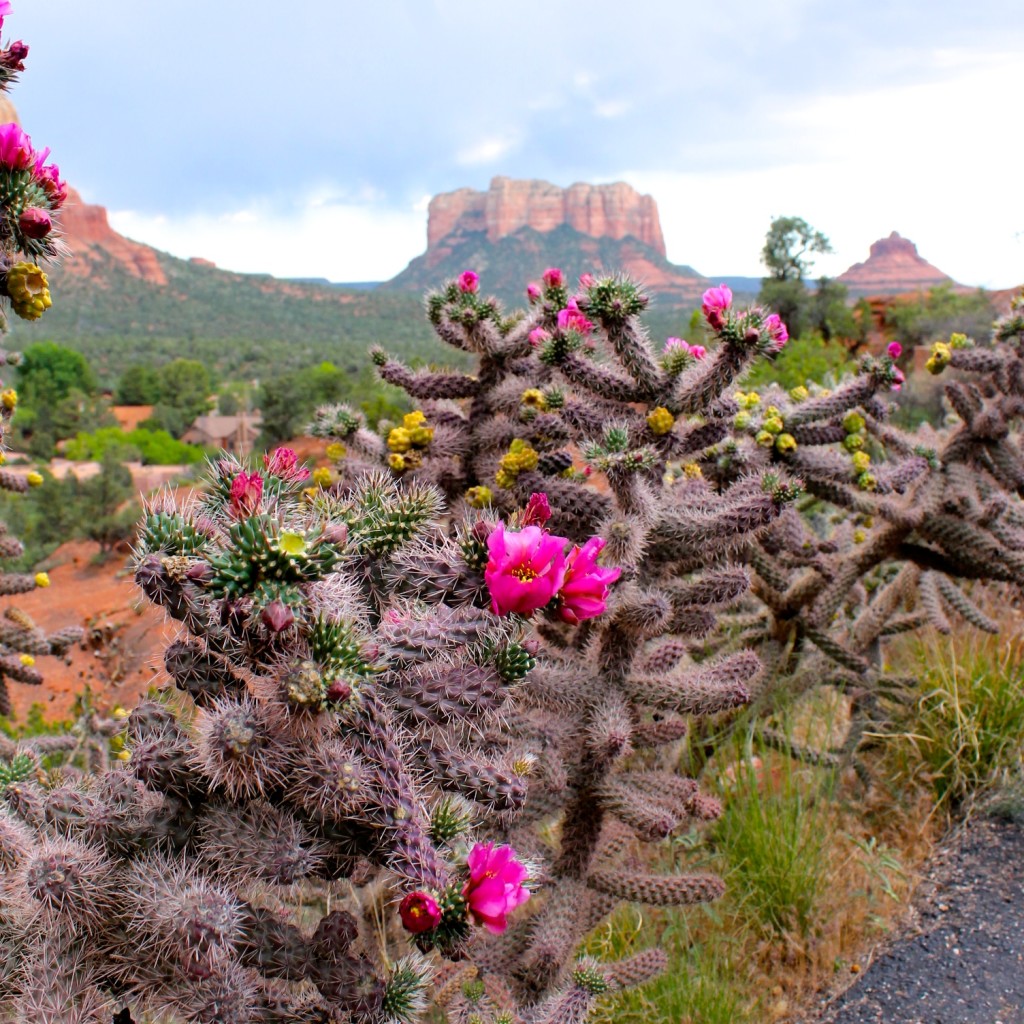 Sedona is not only considered one of the most beautiful places in the world, it is also believed that in Sedona you will find energy centers.  This energy is the reason that such a large New Age community has sprung up in the Sedona area, bringing with it a variety of spiritual practices and alternative healing modalities from psychics and Reiki masters to spiritual counselors and shamans. While researching Sedona before our trip I came across various sites that mentioned vortexes, I did not stop to read up on what a vortex was but got a sense that they had something to do with energy coming from the earth at different specific sites in the red rock area.  I remember thinking this New Age stuff was quite amusing and continued to focus on my search for the ideal hotel locations, the most scenic hikes and the best restaurants in the area.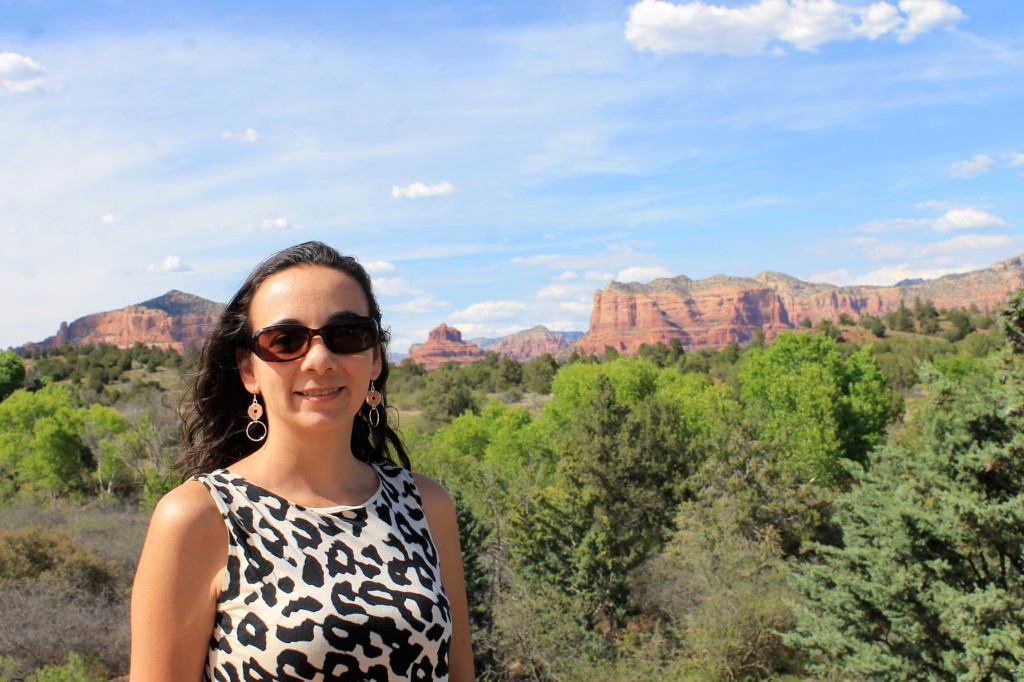 From the first moment I laid eyes on the red rock formations as we drove down Red Rock Scenic Highway (SR 179) I was in complete awe of the beauty of this land.  Even though I was tired and jet lagged and it was already late afternoon when we arrived in Sedona I could not wait to go out there and get closer to these majestically beautiful and mysterious crimson rock sculptures. As we drove into town I was just blown away by the beauty that surrounded me.

Everywhere I looked striking rock formations rose, each one more interesting than the one before. A hundred different hues of reds, oranges and even pinks seemed to have been painted with a brush across the rock walls and canyons.  Sprinkled with lime green bushes and trees and cactuses blooming with the most beautiful and bright colored flowers I have ever seen the scenery literally took my breath away. I felt an explosion of emotions: excitement and happiness mixed with a sense of awe and exhilaration and suddenly I was sobbing, tears running down my cheeks and I just kept repeating: "Oh My God it's so beautiful, it's so beautiful. I can't, it's too much."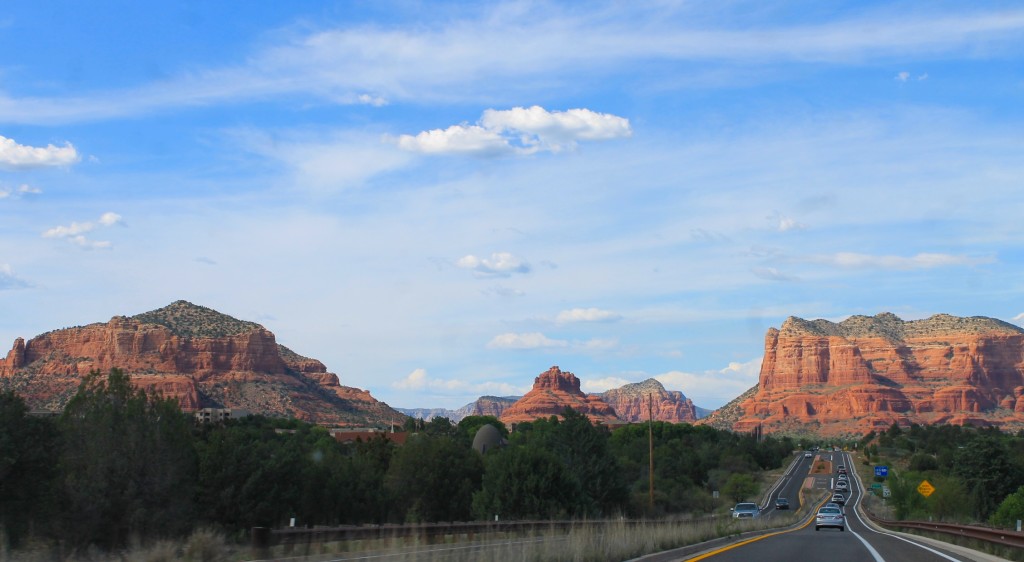 I felt so humbled to be there and at the same time I was struggling with something that felt a bit like fear:   Could this place be real? Could so much beauty be possible?  And if it was real; how could you go back to wherever you had come from and be happy? How could you ever leave this place?
I had only been in Sedona for less than 24hrs and already I was already under it's spell.  I had seen but a tiny fraction of the red rock formations, had only walked on the red trails for a few hours and had not even made it into town and I was making plans in my head: "Maybe there are good schools here, maybe we can move here, the kids would love it."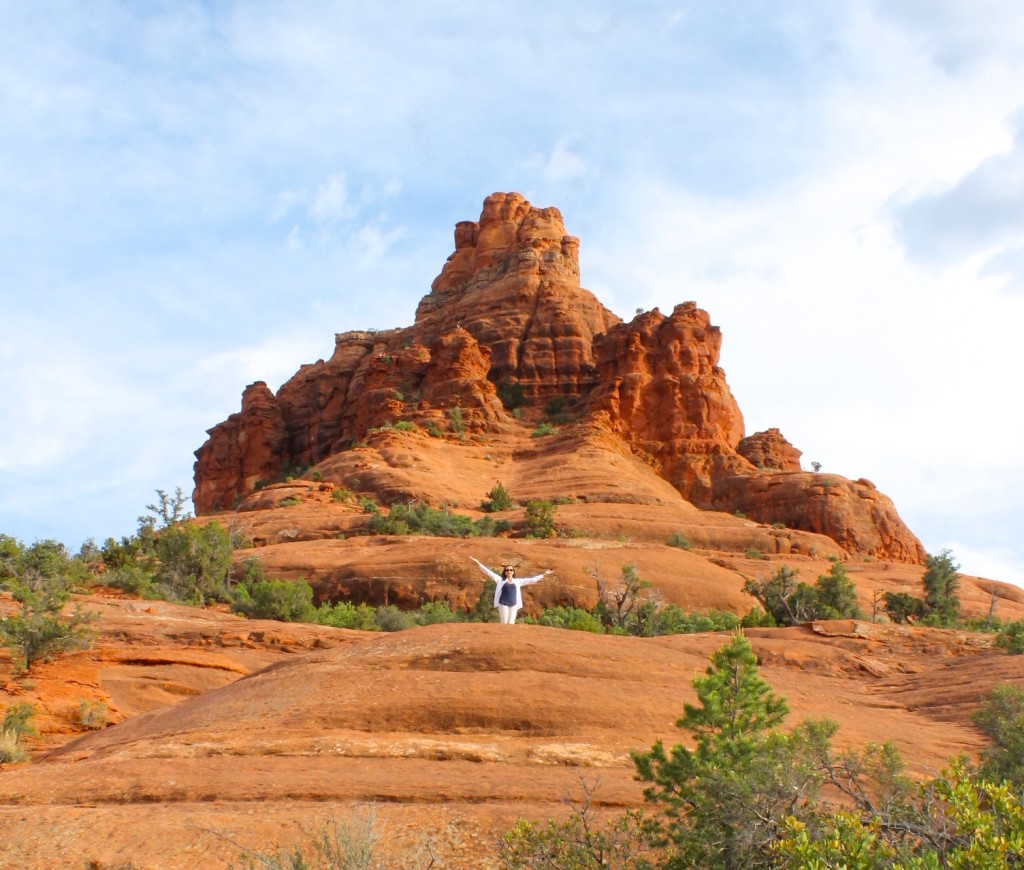 We spent 3 days in Sedona and during that time I refused to do anything but hike. There are so many ways to experience the beauty of the Red Rocks: horse back riding, mountain biking, booking a jeep tour or even flying on a hot air balloon but I wanted to feel the earth under my new trail running tennis shoes (my first pair ever).  I wanted to eat, breath and sleep red rock.  I am not a hiker, I'm not even a walker, so much so that I started walking 2 miles each morning about a week before our trip worried that I might be in such a bad physical shape I might not have the stamina to hike much at all.  While in Sedona we hiked 2 or 3 trails each day and I walked at least 10 miles per day climbing on rocky paths, crossing creeks and climbing on red rock formations. I could't stop, I couldn't get enough.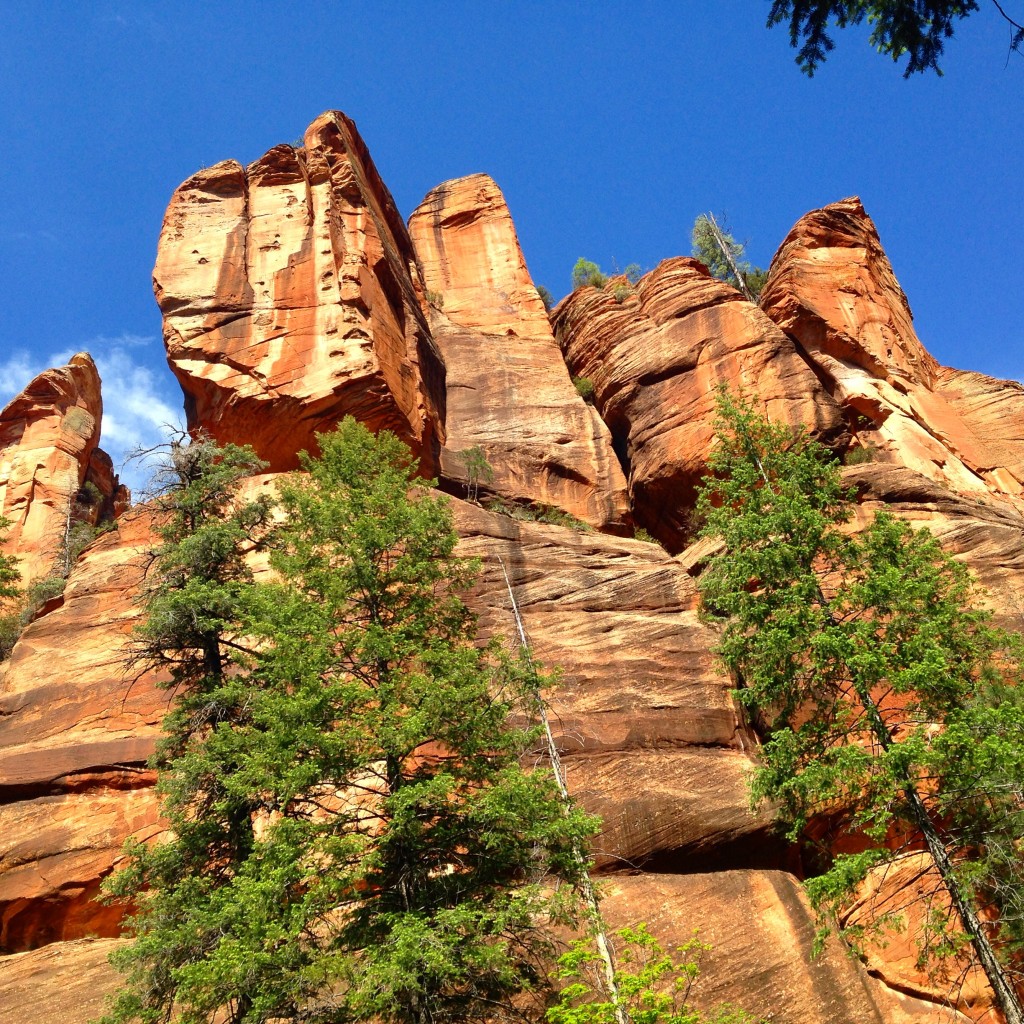 My Facebook and Instagram feed where inundated by pictures of red rocks and every turn, every climb I found a different angle that I believe to be ten times better than the amazing view I had witnessed five minutes before. On our second day there while staying at Alma de Sedona, a peaceful and charming B&B, we went out for an early morning hike to Thunder Mountain trail which was just a couple of blocks away from the Inn. About 20 minutes into our hike a bobcat calmly walked out of the bushes about 10 or 15 feet away from the trail.  He looked at me and for a moment we just stared at each other.  I excitedly pointed and told my husband where the bobcat was but even though he was moving slowly my husband was not able to spot him before he disappeared into the brush.  I felt like a little kid, giddy with excitement and after a few moments it all sank in and I started to cry again as I laughed. The night before I had seen a Javelina and her newborn crossing the street in front of the B&B and now a bobcat. If you know me you know how much I love animals and what a huge deal this was for me. As we had breakfast back at Alma de Sedona I had a great conversation with the Inn Keeper, she told me about animal totems and their significance and recommended I look up the bobcat. I don't usually believe in things like these but I found that the meaning of the bobcat and what it represents really spoke to me.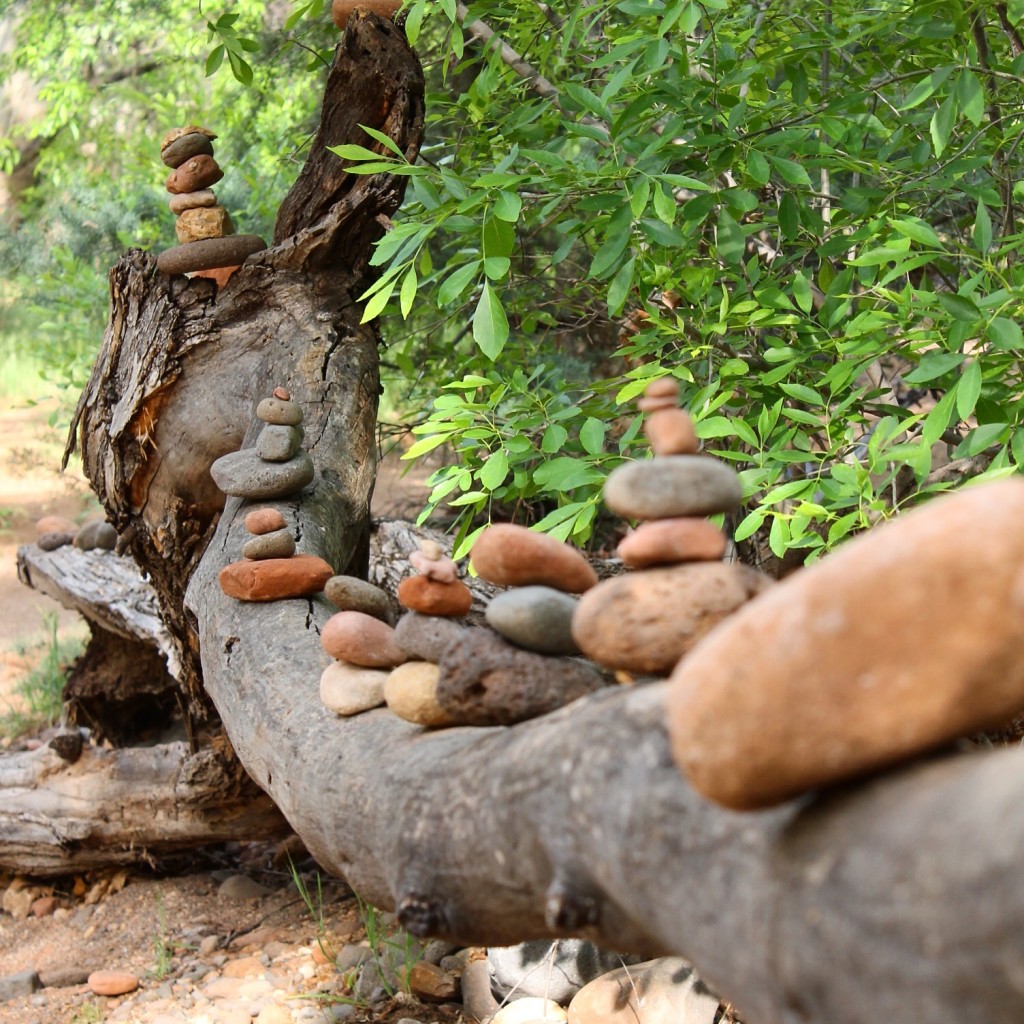 Every moment that went by I felt more and more connected to this place and I could not deny that there was a certain special energy here. I don't know if I am ready to jump into the New Age bandwagon but the spellbinding effect Sedona had on me is undeniable. It's enchanting beauty and the inspiring and uplifting feelings I experience while I was there remind me of Lake Atitlán back home in Guatemala.  While Atitlán and Sedona could not be more different geographically there is a similar energy about them, there is an unmistakable peacefulness a natural beauty that penetrates deep into you and touches your soul.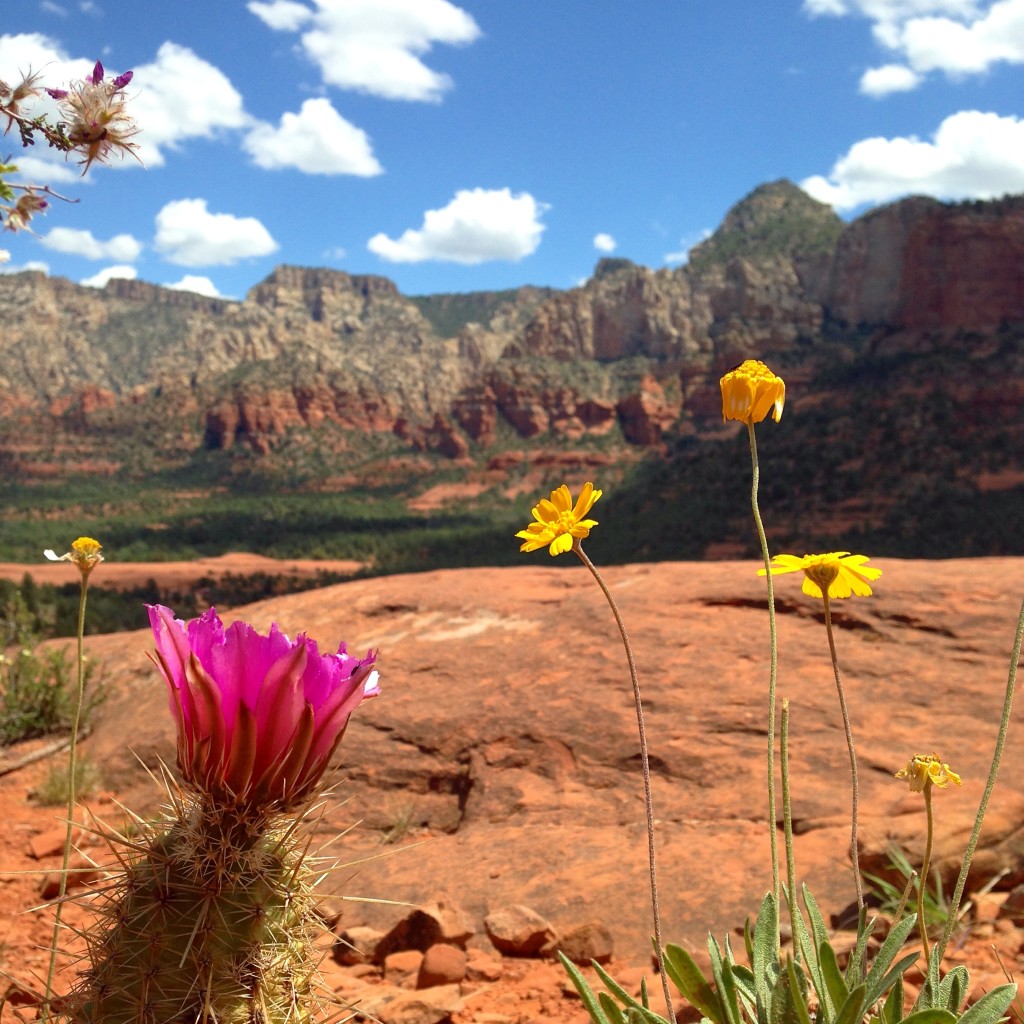 Living in a world where we believe that if you can not measure, taste, touch or scientifically explain something it does not exist it's sometimes hard for many of us to just open our mind and our heart and let ourselves believe and be vulnerable to experience the beauty of nature around us.  We are so disconnected from the earth, from the land, lost in our day to day routines, riding in cars, walking on concrete streets that we have lost that connection with the natural world that we are part of.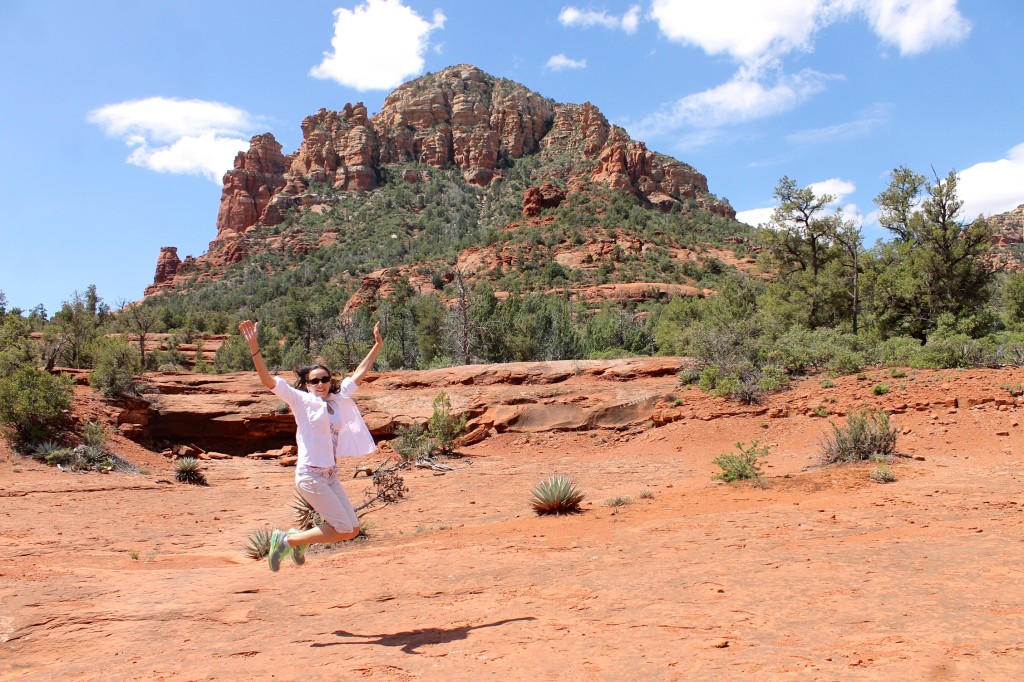 Sedona shook me up and woke me up, it removed a veil and let me see clearly and feel without limits. It stripped me of all those walls that I put up to protect myself and reached deep into my heart awakening something marvelous and extraordinary.  Every day I was there I felt raw, vulnerable and naked.  The sight of a flower or a sunset bringing tears of happiness to my eyes;  the smell of the desert and the touch of the wind awakening a sense of belonging, of peace and of freedom that I have not felt in a very long time.  I fell head over heels in love with the Red Rock country, with the desert and the blooming cactuses, with the mysterious and intoxicating energy of Sedona. I have no doubt in my mind that I will be back soon; Sedona now holds a piece of my heart and a connection to my soul.  It is no wonder that the Red Rock country had always been considered a sacred place; the effect Sedona has on you is undeniable and inescapable.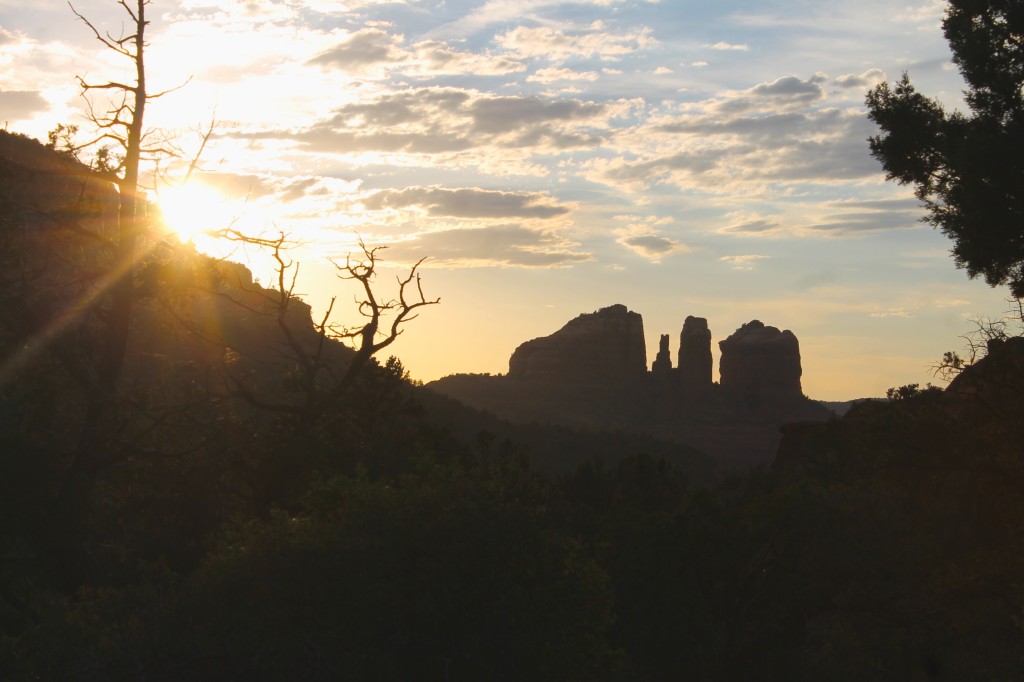 Have you ever experienced something like this when visiting a new place?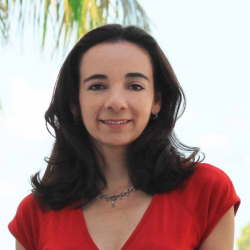 Latest posts by Paula Bendfeldt-Diaz
(see all)