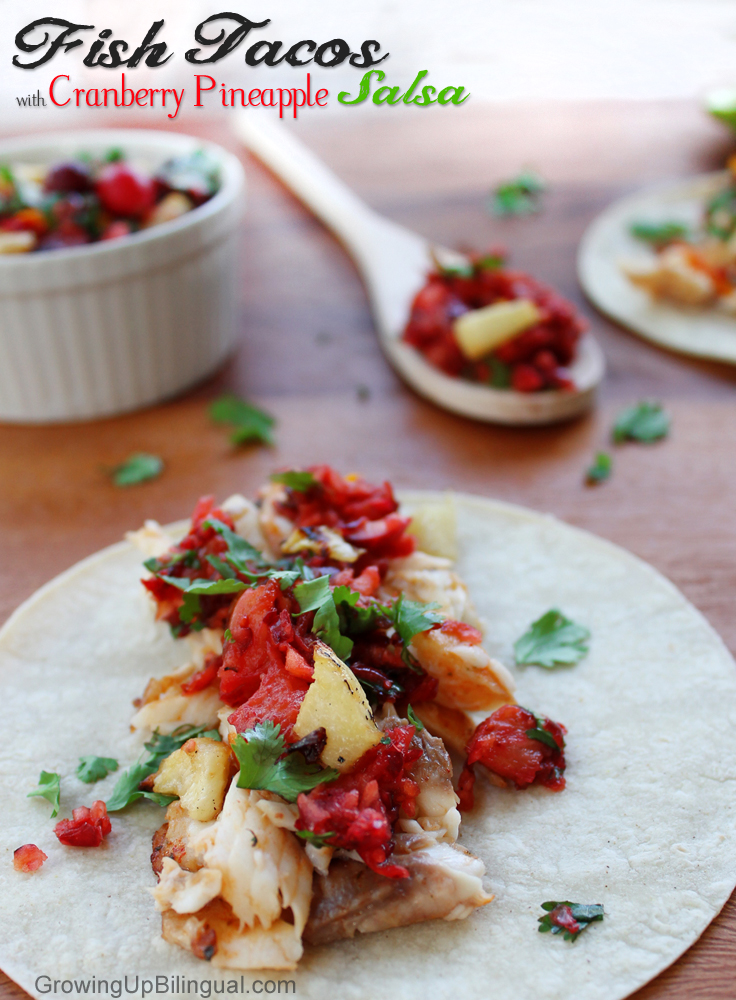 I love to cook and create new recipes for my family and when I do I try to make them as healthy as possible, that is why I always use olive oil instead of butter or margarine.  As I was grocery shopping last week at Walmart I came across the new usage pairing extra virgin olive oils from Star.  Although I use olive oil regularly I had never given much thought to the fact that different types of olive oil taste different and, just like wine some olive oil varieties pair best with certain types of dishes.  The three varieties available from Star olive oil include: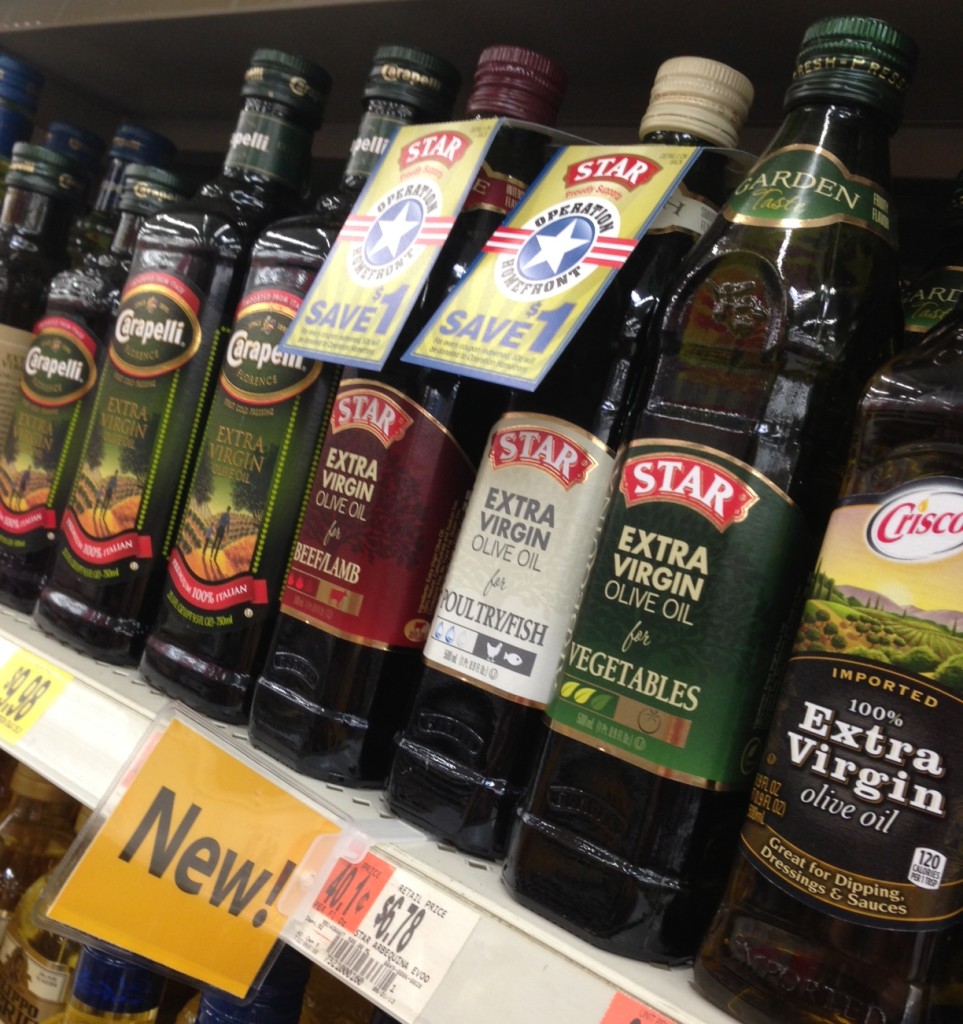 Each Star olive oil clearly states which foods that veriety of olive oil pairs with perfectly so it's easy to make the right choice. I was thrilled that the Star usage pairing olive oils had a $1off coupon on them so I picked two, the olive oil for the vegetables and the olive oil for poultry and fish to try them out on the fish tacos I was making for dinner.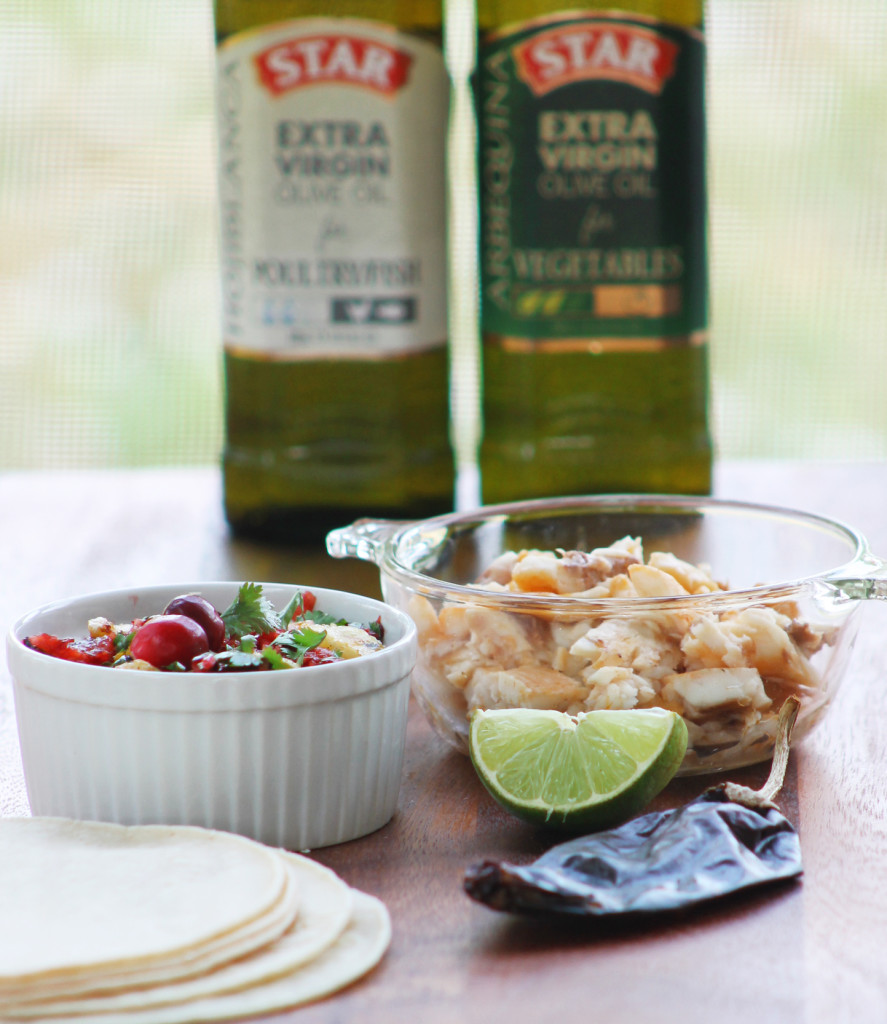 I started off with a delicious guajillo chile and lime marinated fish and since lately I have been obsessed with cranberries I combined it with a fresh cranberry pineapple salsa.  I used the Star olive oil for vegetables to make the fresh cranberry salsa and I used the Star olive oil for poultry and fish to marinate and cook the fish. You can get the recipe for the cranberry pineapple salsa pineapple salsa HERE.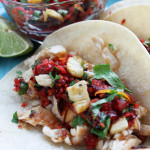 Fish Tacos With Cranberry Salsa
Ingredients
1

pound

flaky white fish filets such as mahi mahi

tilapia or cod

1/2

cup

Star olive oil for fish and poultry

1/2

cup

chopped fresh cilantro

2

guajillo chiles

available in Latino food markets

2

tablespoon

fresh lime juice

1 1/2

teaspoons

dried oregano

1/2

teaspoon

ground cumin

8

corn tortillas

cranberry salsa
Instructions
Pour the olive oil into food processor add the chiles, oregano, cumin, chopped cilantro and line juice.

Pulse for a few seconds until the guajillo chiles have been combined with the rest of the ingredients.

Place the fish on a dish and pour the marinade over it, making sure to coat the fish well on both sides. Allow to marinate for 20 minutes.

Heat a nostick pan on medium high heat.

Remove the fish from marinade, season with salt and place in pan.

Cook for 4 minute on one side, turn over and cook for another 2 minutes.

Remove fish from pan and flake.

Heat up the tortillas in the

Heat a nonstick sauté pan over medium-high heat.

Remove the fish from the marinade and place in the hot pan.

Season the fish with salt.

Cook the fish for 4 minutes undisturbed, then turn over, and cook for another 2 minutes.

Remove fish from pan and flake using two forks. Set aside.

Heat the tortillas by wrapping them in a damp paper towel and putting them in the microwave for one minute.

Place two tablespoons of fish on each tortilla, top with two tablespoons of cranberry pineapple salsa.

Garnish with cilantro springs.
The Albequina extra virgin olive oil's smooth, light and slightly fruity taste paired perfectly with the cranberry pineapple salsa, enhancing it's fresh flavor and complementing it.  The Hiojiblanca extra virgin olive oil has a slightly more intense flavor and aroma than the Albequina, bringing out the flavor of the fish without overpowering it.
I have to say that the combination of fish and cranberry salsa was a total hit at home, everyone loved it and we will be making the tacos again soon. Maybe we will replace the fish for some turkey as this would be a great way to eat Thanksgiving leftover turkey.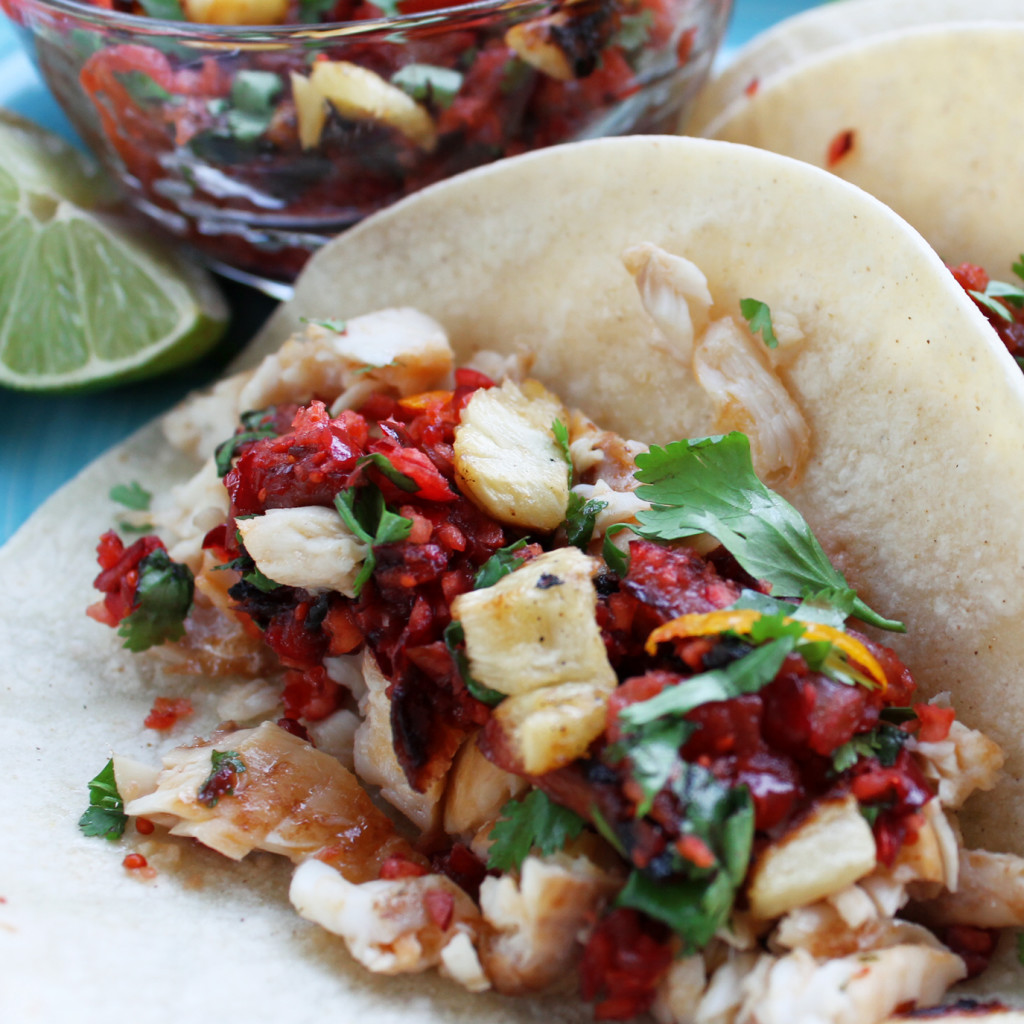 Visit the Star Fine Foods website to find out more about how you can perfectly pair the right olive oil to different dishes to compliment them and enhance their flavor.   You can also follow Star Fine Foods on Pinterest and Twitter for lots of delicious and healthy recipe ideas.
[important]Enter the Star Fine Foods contest on Facebook for a chance to win a set of 3 bottles of Star Olive oil. Click HERE to enter! [/important]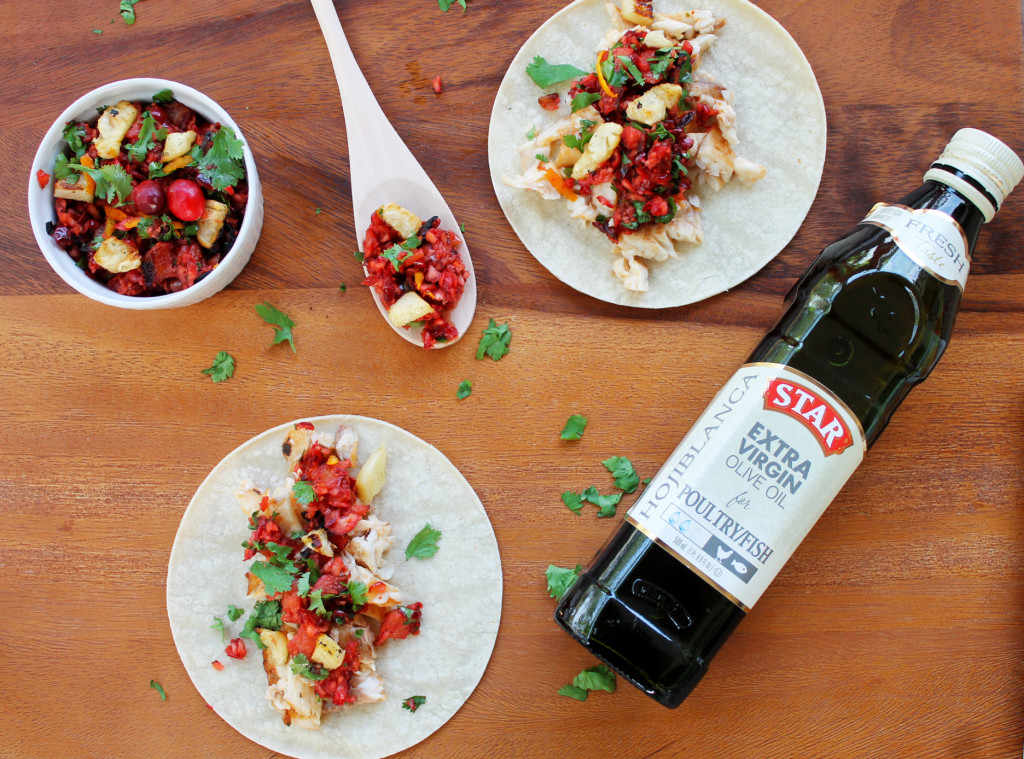 Check out other great recipes on the Star Olive Oil Pinterest board below.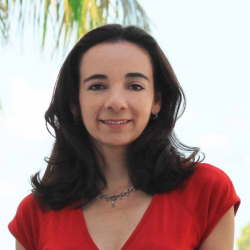 Latest posts by Paula Bendfeldt-Diaz
(see all)