The deliciously flavorful tamarind fruit, commonly used in Latin American cuisine adds depth and infuses this margarita with exotic flares. I have always thought that the combination of tamarind and salt was just sublime, but then again I love tangy flavors.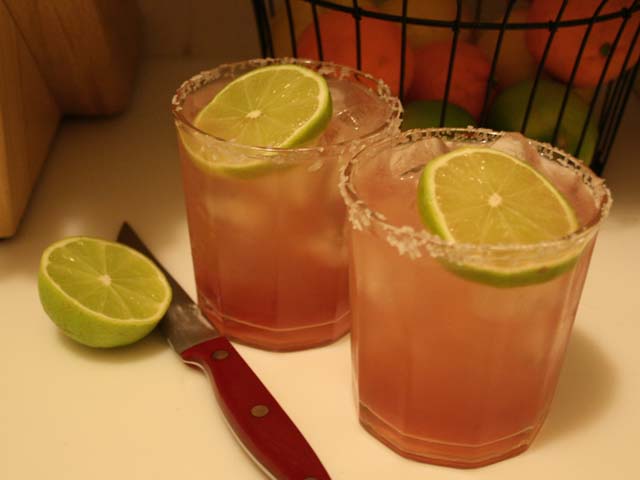 photo credit: Kenn Wilson via photopin cc
Tamarind has always been one of my favorite fruits. In Guatemala I loved to sit in the kitchen table with a plate of tamarinds. I would remove the hard shell and then dip them in coarse salt before putting in my mouth where the tangy flavor made my mouth water. After eating all the pulp I would spit out the seeds and start with the next one. Except for eating it with salt or making refresco de tamarindo (a tamarind drink with sugar) and tamarind candy we did not use the tamarind much as an ingredient for cooking.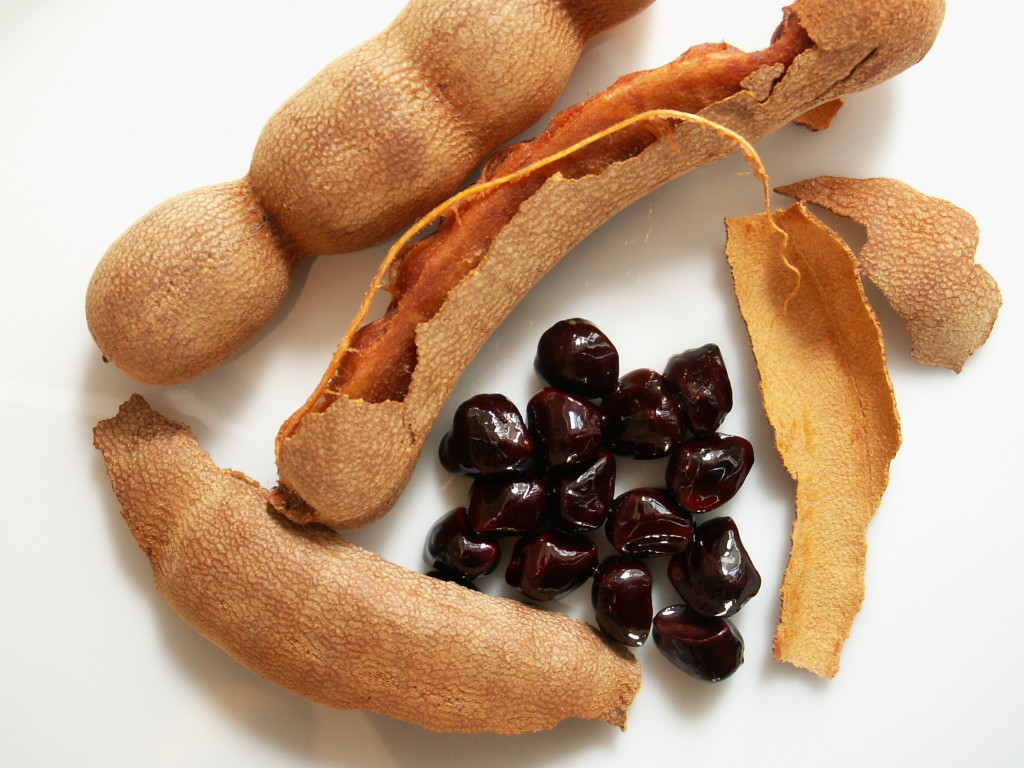 photo credit: Mal.Smith via photopin cc
As I grew up I discovered that tamarind is also commonly used in Asian cuisine and that it is truly versatile and can be used and added to so many recipes from sauces, to desserts to cocktails.
I bought some tamarind concentrate recently to make a tamarind sauce and now that I have it in the house I figured I should experiment with other tamarind recipes. I love the classic margarita on the rocks or frozen. Today as the day winded up I was craving a Margarita and thought it would go great with tamarind. I had experimented before making a Beer Margarita and a Chocolate Margarita for Valentine's but a Tamarind Margarita … this sounded like heaven.
I experimented a little starting off with a basic recipe for margarita until I got the desired outcome. The tamarind gives the margarita a fruity tart flavor that combines perfectly with the lime and salt. I have to tell you that after more than 15 years of drinking margaritas the Frozen Tamarind Margarita Cocktail is now my favorite cocktail.
Ingredients
1 ½ ounces of silver (white) tequila made from 100% agave
1/2 once of Cointreau orange liquor
1/2 ounces freshly squeezed lime juice
1/2 once simple syrup
2 tablespoons fresh orange juice
1 ounce tamarind concentrate (you can find this in most Latino or Mexican markets and can be substituted by 2 tablespoons of tamarind paste or pulp)
ice cubes
Kosher salt for rimming
thin lime wedge for garnish
Preparation
If you are using the tamarind pulp simmer the tamarind and water over low heat, stirring, until the pulp dissolves. Press the mixture through a fine-mesh sieve.
For frozen Margarita place one cup of ice in blender. Add tequila, Cointreau, lime juice and tamarind. Blend at highest speed until drink is almost smooth.
For Margarita on the rocks place ice in shaker. Add tequila, Cointreau, lime juice and tamarind. Shake a few times until shaker begins to sweat.
Place salt in a shallow dish. Rub the rim of a cocktail glass with the lime then dip in the salt. I have also seen recipes using Tajin to rim the glass. Tajin is a Mexican spice used to give fruit a some kick but was unable to find it although I know I have seen it at Walmart.
Serve immediately. Garnish with lime wedge.
Salud!
What is your favorite cocktail?
Try these other cocktail recipes: