Dinning at Momofuku ko in New York City was truly an unforgettable experience that made me feel like a real foodie, rubbing elbows with gourmet bloggers and gastronomes from all over the world.  The dishes where exciting, unexpected and sublime and the whole experience came about as a complete accident.
It was our first night in New York City. I had gotten off the plane just a few hours earlier and the crisp late November air was a refreshing change from the constant heat and humidity of Southwest Florida. I was so excited to be spending a week with my best friend, a much needed "adult" vacation that was long over due. I was especially excited about spending it in Manhattan.
New York City is one of my favorite places on Earth. I fell in love with the city while spending two summers there while I was in college and every time I'm there I feel just as excited and empowered as I did back then.
We would only be staying for 5 days so we jam-packed our schedule with cultural, urban and culinary experiences: Opera, contemporary dance and  sight seeing. But what enjoyed most were our endless conversations over plate after plate of delicious food from breakfast at Sarabeth's and long lunches at Eataly to cocktails at the Hotel Americano and snacks at Épicerie Boulud to dinner at Jean George's.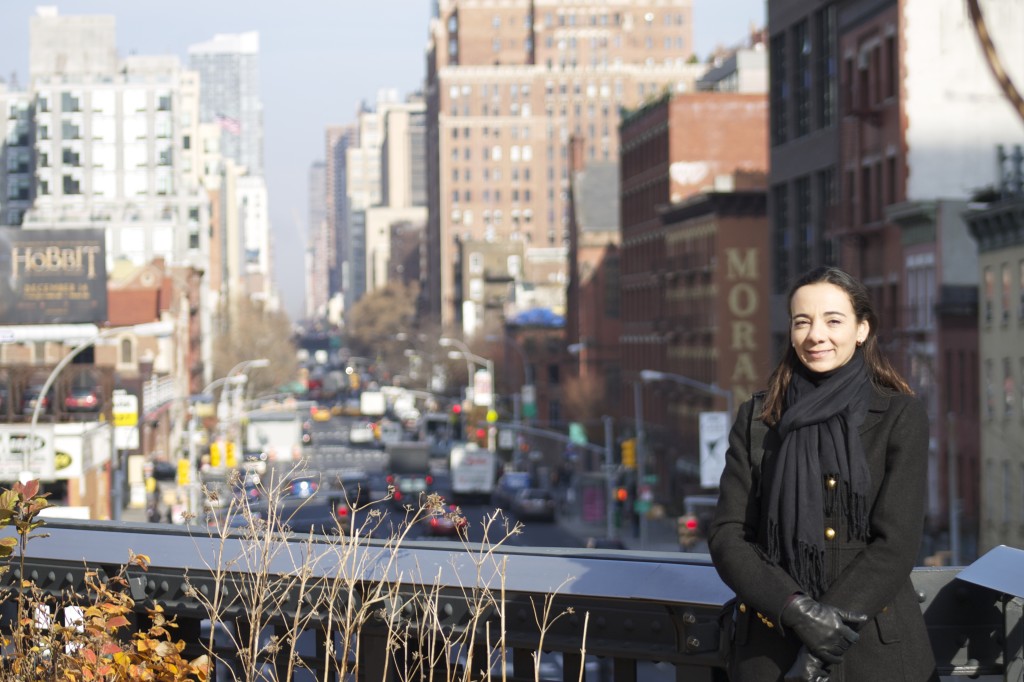 By far the greatest culinary experience during our trip was our accidental trip to Momofuku Ko. Accidental?!!  If you have ever heard of Momofuku Ko you might be wondering how one might end up there accidentally but impossible as it might seem I pulled off a completely unplanned and unexpected visit to one the world's most renowned restaurants … at least it was unexpected for my friend!
When we where planning our trip we made a list of restaurants we wanted to visit, since my friend had been to NYC a lot he made most of the recommendations and I did most of the planning.  He mentioned Momofuku as a must and since I had never heard of it I went to their website where I found more than 10 different Momofuku restaurants, most of them in Manhattan.  I did some more research and read one of them was rated as one of the best restaurants in Manhattan so I made reservations there.
Making reservations at Momofuku ko is no easy feat.   You have to register on their website and then go in exactly one week before the date you want to make your reservations.  The reservations open at 10am and they usually get filled up pretty quickly.   I went into the website and was lucky to find one single opening at 10pm on the first day we would be in the city and grabbed it.  The day before we where scheduled to have dinner there I got a call confirming our reservation. They let me know that there where no cancellations 24hrs before the scheduled date of the reservations.  Ok. I emailed my friend and told him about it, he didn't think much of if or maybe didn't even read past: I made reservations.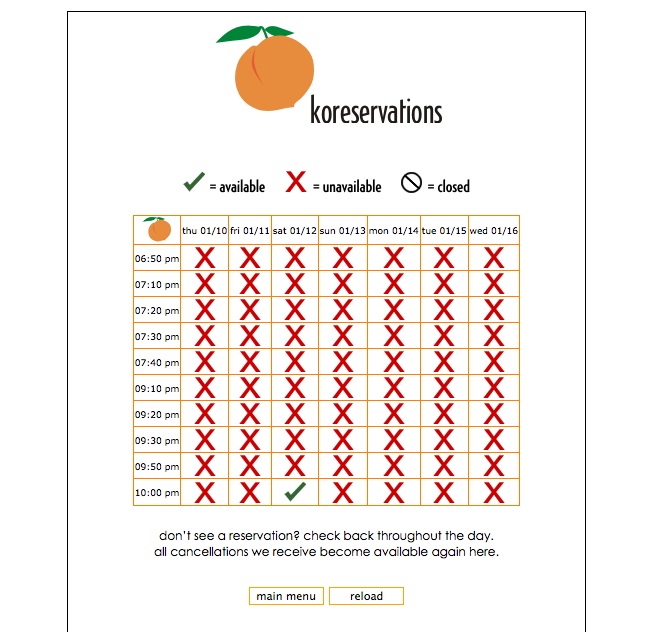 So on that night after attending an amazing contemporary dance performace at the Joyce Theater we headed to Momofuku.  My friend said he had been there before so we grabbed a cab and arrived there with plenty of time to spare.  We went in and found ourselves in a warm and lively restaurant filled with young people, an interesting menu was scribbled on a blackboard on the wall.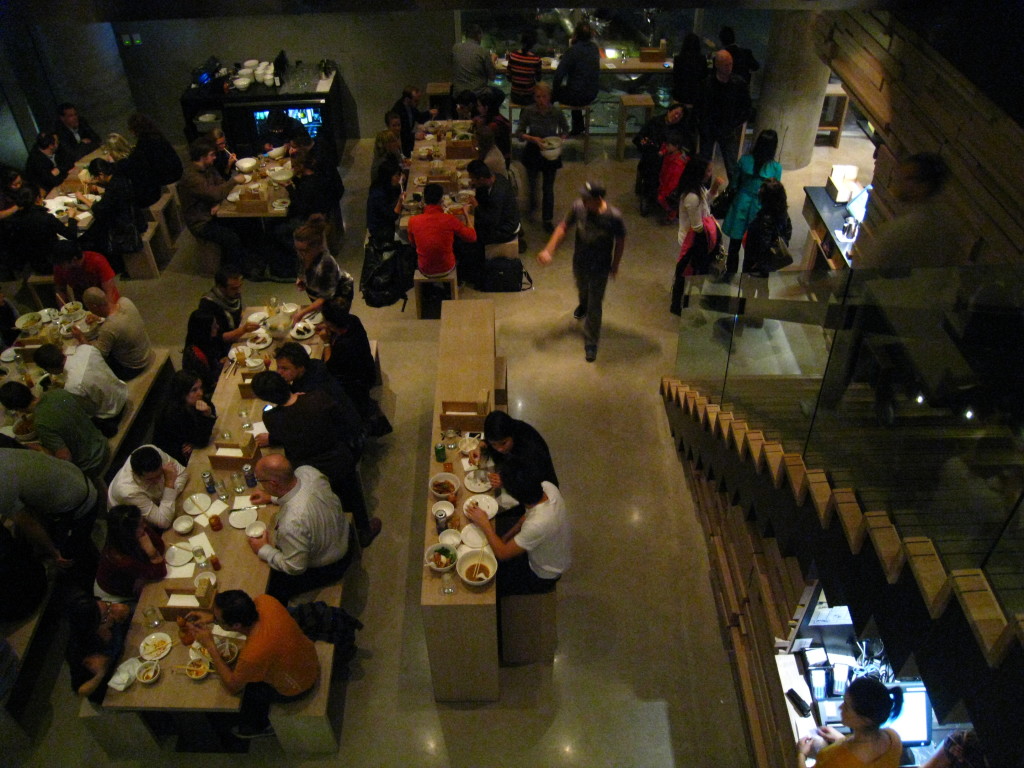 photo credit: RosieTulips via photopin cc
We asked about our reservation and the hostess gave us a puzzeled look and then told us we where mistaken because Momofuko Noodle Bar was a walk-in only restaurant and didn't take any reservations, now I was puzzled.  She took us back out on the street and escorted us through an grungy entrance some 50 feet down the street into what felt like a hole in the wall!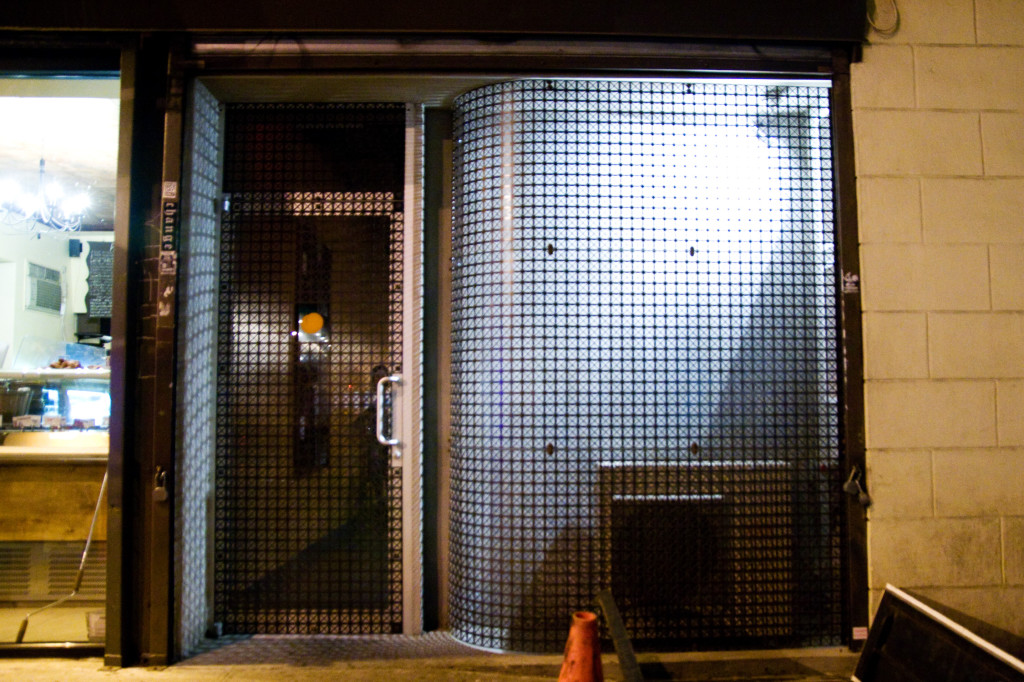 photo credit: roboppy via photopin cc
We went in and she asked about our reservation and the host quickly found it.  The restaurant had one long counter looking at the kitchen with room to sit about 12-14.  My friend said there had been a mistake and we wanted to go to Momofuku Noodle Bar and the host explained that even if we went back there we would be charged for our dinner at Ko, so we stayed.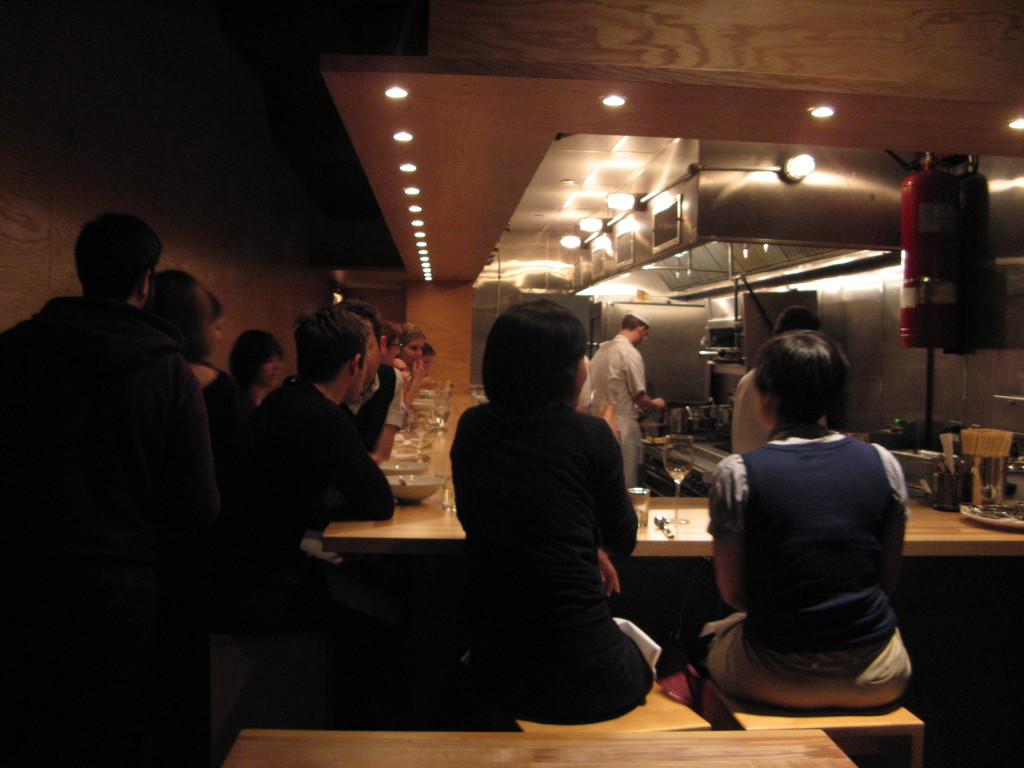 photo credit: vipnyc via photopin cc
Both Momofuku Noodle Bar and Momofuku ko are owned by the noted chef David Chang. Momofuku Noodle Bar is an informal, walk-in only restaurant that serves snacks and 
 dishes that go from- $2-$18 dollars while Momofuku ko has a price fix tasting menu which is $125 per person for dinner and $175 for lunch! Boy was I glad I gotten the dinner reservation!  So with that we where persuaded to stay and assured it would be a wonderful experience.  It took just a few minutes for us to get over the shock  but once we got used to the idea and the new ambiance both my friend and I where ready for this culinary adventure and boy was it worth it!  Momfuku ko has two , well deserved, Michelin stars and is #79 on the San Pellegrino world's best restaurants list .
At Ko guests sit along a kitchen counter and are served by the cooks.  The place is really small, only seating about 12 people (no wonder the reservations are hard to get!) The lights are dim and the furniture is simple and modern.  You can feel everyone there immersed in the experience, savoring every dish and watching as the next course is prepared. The staff is very nice and you can tell they really enjoy and are very proud of what they are doing.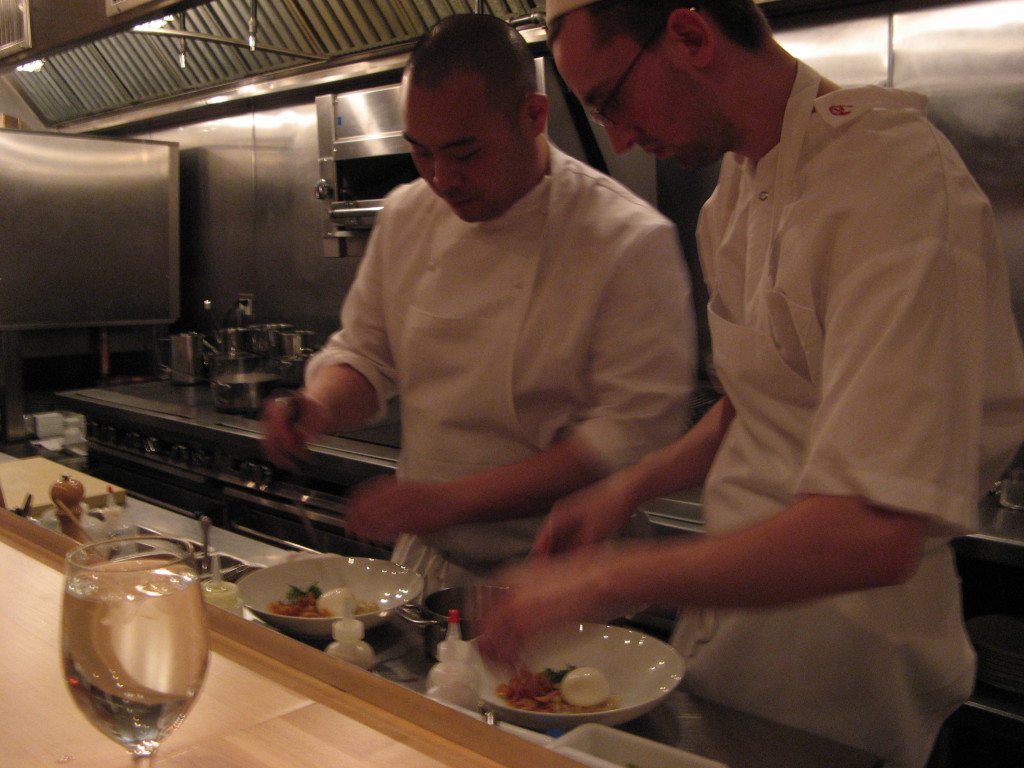 photo credit: vipnyc via photopin cc
We ordered some sake and settled in for a 3 hour dinner. Cell phones and pictures are not allowed and there is no written menu.  As each dish is served, artistically yet simply presented you are told what you are being served.  At first I thought about taking out pen and paper to write each dish down but I chose to just let myself get lost in the whole experience and enjoy the amazing food.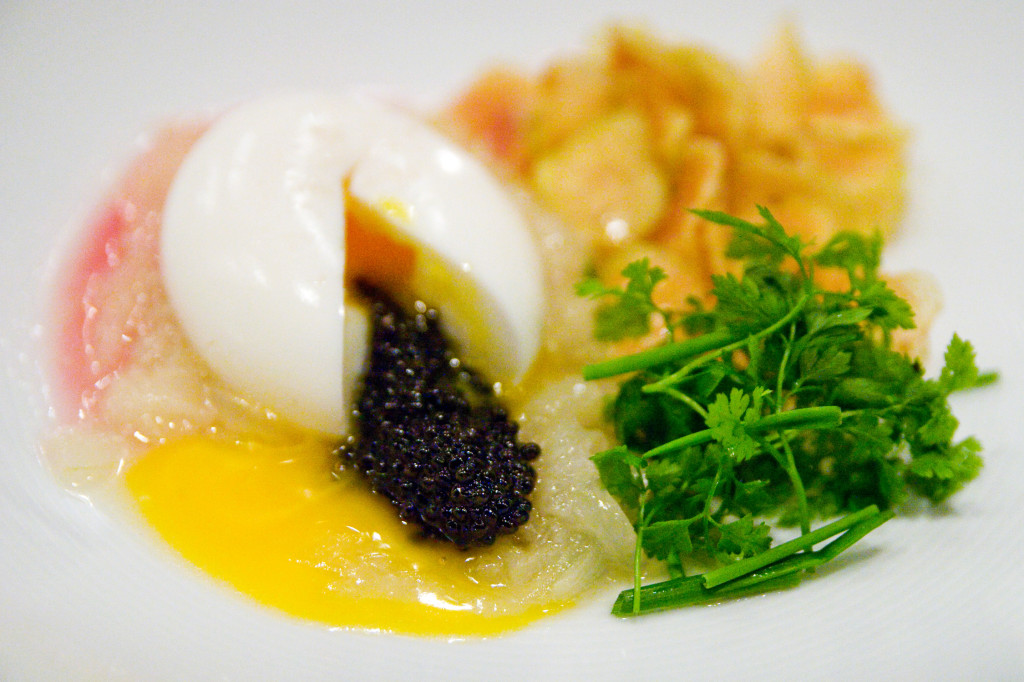 photo credit: roboppy via photopin cc
The tasting menu included 16 dishes that combined elements, ingredients and textures in a innovative and creative way.  Each one of the dishes revealed layer after layer of flavor in a way I had never experienced before.  Needless to say I forgot the names/ingredients of most of the dishes and although I was able to remember some I do not recall all of the ingredients on these either but just to give you an idea here are some of the dishes we had:
Runny smoked egg with hackleback caviar topped with onion soubise and fingerling potato chips (you can get the recipe for this amazing dish from the blogger at Momofukufor2 here)
Venison, which I had never had before.
Walnut agnolotti, which was heavenly.
The best mushroom soup I have ever had, this was actually one of my favorite dishes.
Shaved foie gras with lychee, and riesling gelée which I have heard is one of the favorite dishes but for me the texture was uncomfortable but most people find it just sublime (this recipe is also available from Momofukyfor2 here)
 Squash cake with olive oil ice cream and yes the olive oil ice cream was quite amazing (you can get the recipe for olive oil ice cream from Tiny Urban Kitchen here)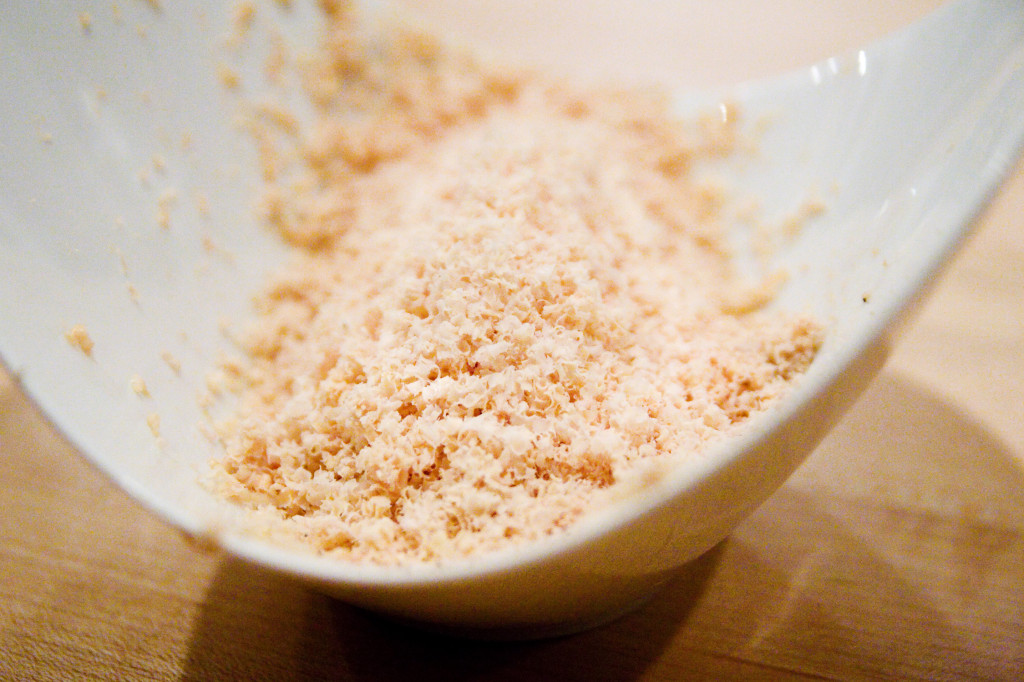 photo credit: roboppy via photopin cc
My favorite dishes where the walnut agnolotti, the heavenly mushroom soup along with the smoked egg.
I am no foodie and there are tons of reviews of Momfuko ko out there, but I can tell you that the experience was truly unforgettable and was made even more special because I didn't know what to expect or what I was getting into and I especially loved being able to share it with my best friend.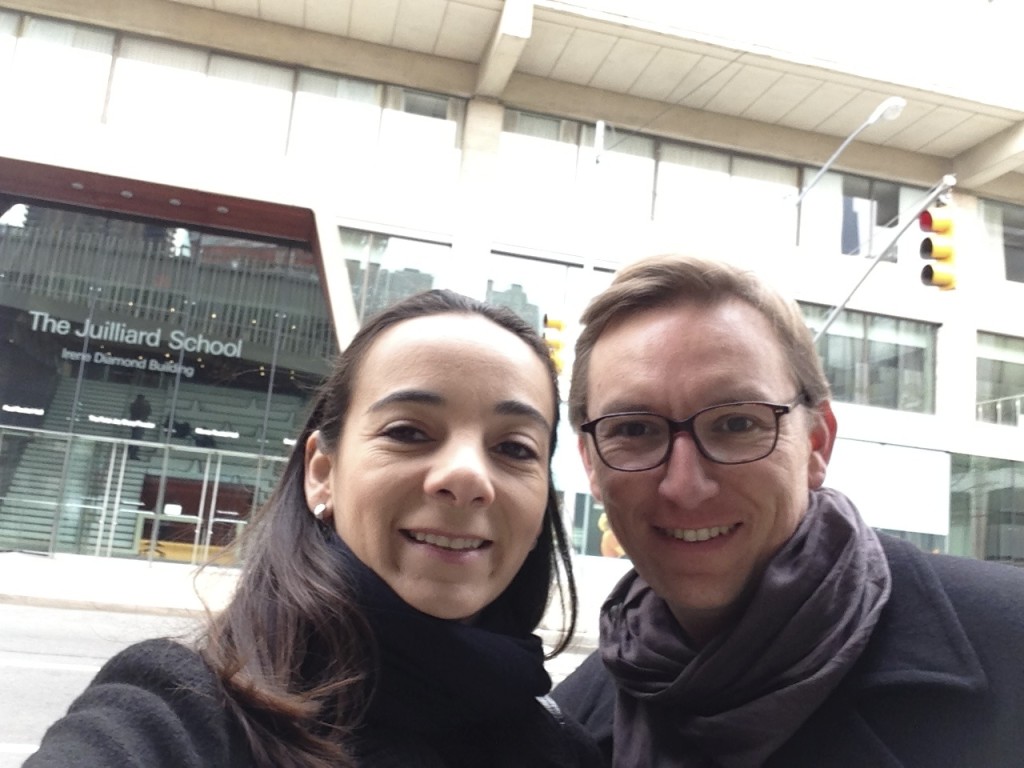 Share with me your unforgettable experience while traveling.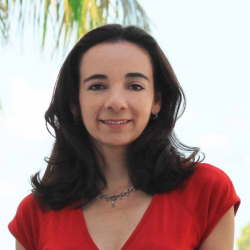 Latest posts by Paula Bendfeldt-Diaz
(see all)