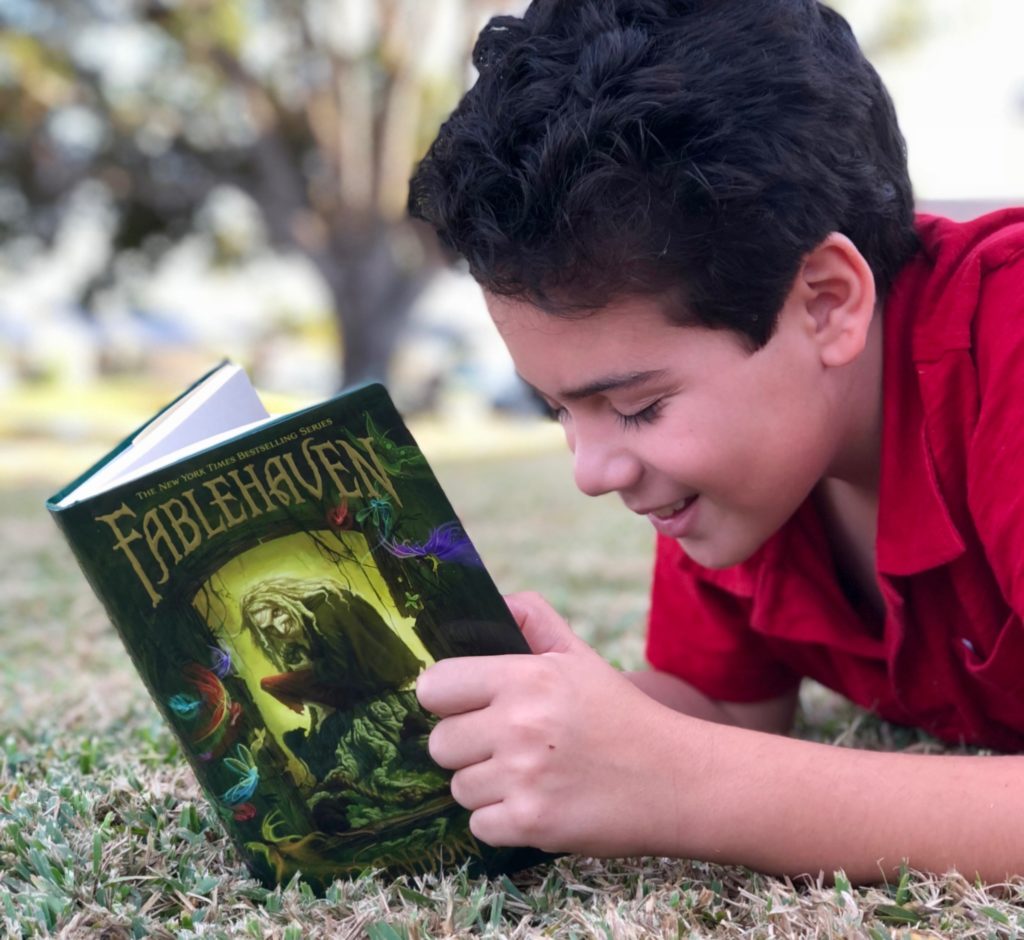 Fablehaven Book Series
Filled with magical adventures, suspense, and excitement, the Fablehaven series of books is ideal for kids 9 years and older and for adults who like fantasy. There's a reason why this New York Times bestselling series has sold millions of copies in the U.S. and has been published in more than 30 languages worldwide.

Kendra and her brother Seth have to stay at their grandfather's house while their parents are on vacation. They have no idea that their grandfather is the current caretaker of Fablehaven, a hidden preserve where mythical and fantastical creatures have been gathered to prevent their extinction. This sanctuary is one of the last strongholds for magic; enchanting, exciting and dangerous. Ancient laws keep mischievous satyrs, plotting witches, spiteful imps, conniving trolls and jealous fairies living together in relative harmony. However, when the rules get broken, a secret evil is unleashed, forcing Kendra and Seth to face the greatest challenge of their lives. To save everything that she holds dear, including her family, Fablehaven and possibly the world Kendra will have to find the courage to face her greatest fears.
The brother and sister characters are entertaining and their dialogue is witty and fun, keeping even the most reluctant of readers interested and appealing to both girls and boys. At the heart of the story is family, being there for each other, and facing what we fear so that we can grow and learn. Readers will learn valuable lessons about honesty, integrity, and courage as they see the characters face challenges, grow and become wiser. At the end of each of his books, the author includes a series of questions to ask yourself after reading the books sparking great discussions around ideas like law and order, the consequences that from not following rules and how important it is to face up to our responsibilities.
Fablehaven Book of Imagination
A fantastic and interactive companion to the Fablehaven book series, Fablehaven Book of Imagination is filled with activities and hands-on projects for kids. With this book, kids can learn how to make Wizard Slime, create fairy fashions, and solve the Dreamstone maze. I really like that this book expands on the awesomeness that is the fantasy world of Fablehaven encouraging kids to think, get creative and let their imaginations run wild. My son loved making his own origami dragon and creating his own map of a magical preserve as well as solving some of the riddles.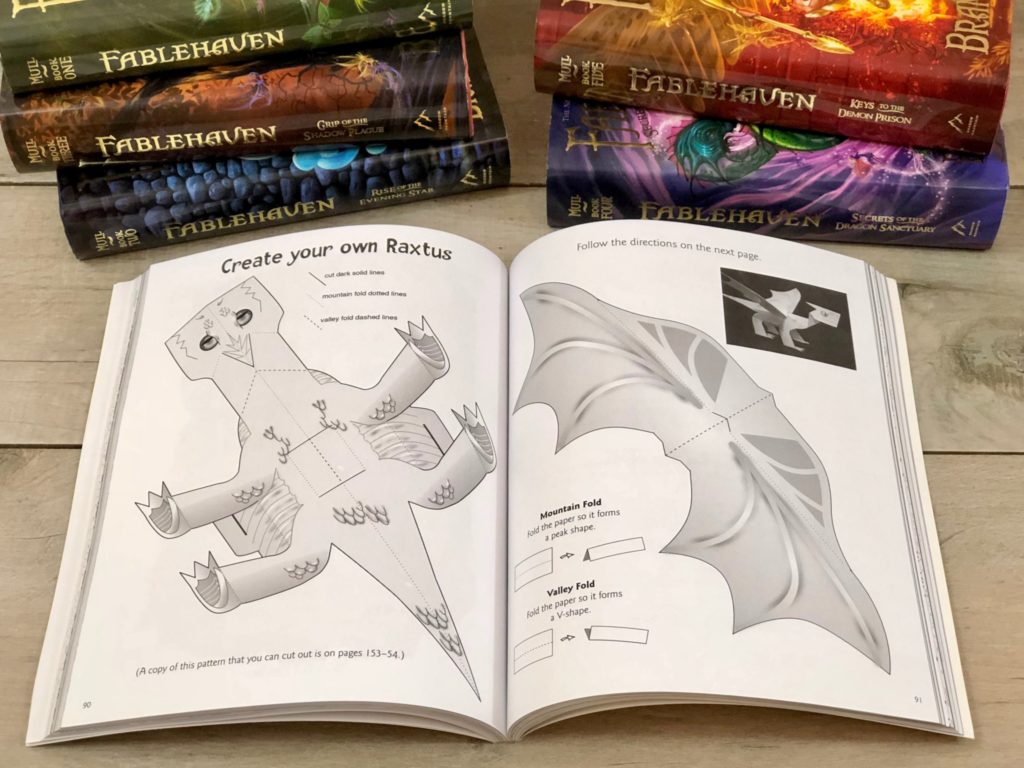 Mysteries of Cove Book Series
Imagine a world where creativity is banned and inventions are considered illegal. 13-year-old Trenton lives in such a world. Born and raised in the steam-powered city of Cove Trenton has an ingenious and mechanical mind and he dreams of transforming outdated and useless machines into functional devices that can make people's lives better. Trenton is sent to the city's underground mines as punishment after breaking the city's strict rules. Here he unwittingly uncovers a mystery and realizes things may not be what they seem. Along Kallista, the brilliant daughter of a notorious inventor, Trenton sets out on a quest to unravel the truth behind the secrets of Cove and maybe save people of the city from a powerful enemy bent on destroying them.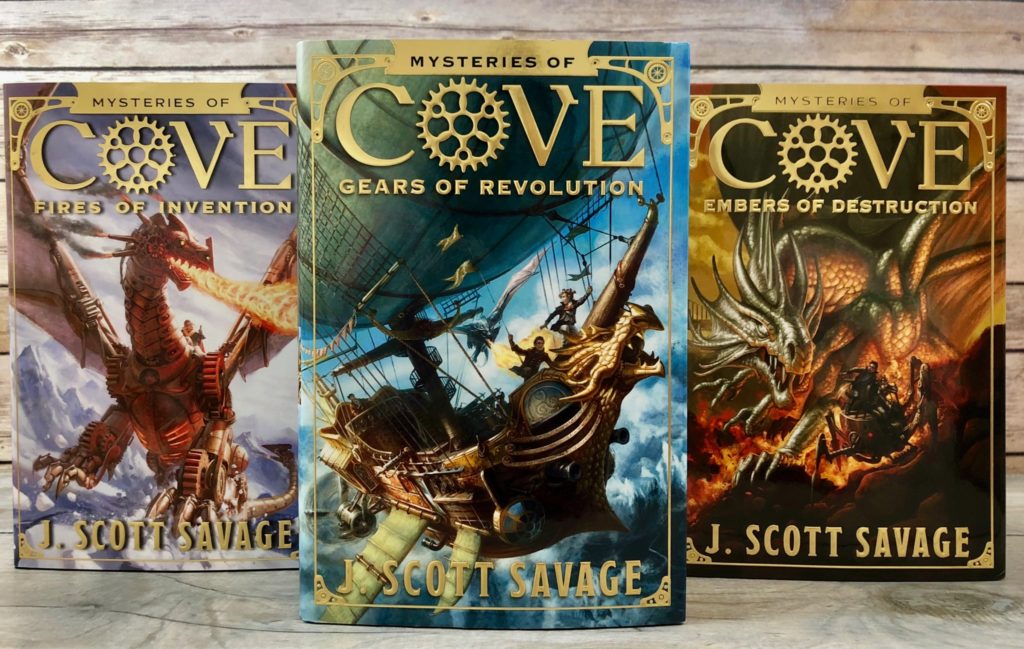 Filled with adventure and fantasy the Mysteries of Cove 3 book series, which includes Mysteries of Cove Book 1: Fires of Invention, Mysteries of Cove Book 2: Gears of Revolution and Mysteries of Cove Book 3: Embers of Destruction, is exciting and engaging from the start. The characters are relatable and the story is fast-paced and interesting drawing you into the utopian steampunk world quickly. The books are geared towards middle schoolers but I found them to be a great read for my 10-year-old who is an avid reader. Although the story contains dystopian elements, the tone is not overly dark or depressing and the heroes are optimistic and encouraging.
My 10-year-old son hopes to be a robotics engineer when he grows up and he was especially interested in the series given its focus on machines, inventions, and creativity. He found the story exciting and the characters interesting and relatable and had a hard time putting these books down. Mysteries of Cove is a great gift option for kids 9 and older who enjoy fantasy-adventure novels.
The Adventurer's Guild
My son is an avid reader and loves fantasy adventure novels and he really enjoyed reading The Adventurer's Guild. Fast-paced action packed the story is filled with magic spells, enchanted weapons, fantastic beings and lots of epic adventures. The characters are relatable to older elementary and middle-school aged kids who are finding their place in the world, just like Zed and Brock.The Adventurer's Guild is a fantastic first book in a series that promises to become a favorite for young readers seeking a thrilling and clever fantasy adventure stories filled with humor and heart.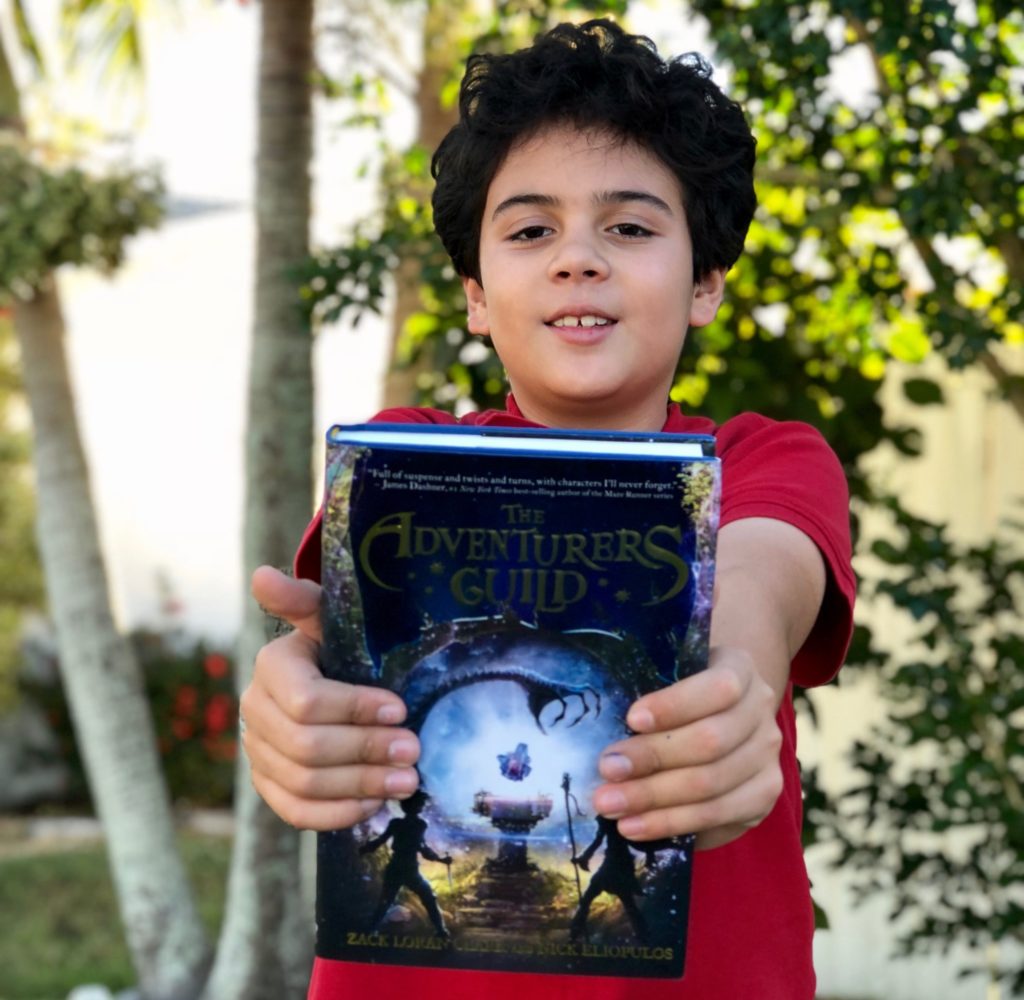 In one of the last cities standing after the world fell to monsters, best friends Zed Kagari and Brock Dunderfel have high hopes for the future. Zed desperately wishes to join the ranks of the Mages Guild, where his status as Freestone's only half elf might finally be an asset. Brock, the roguishly handsome son of merchants, is confident he'll be welcomed into the ranks of the Merchants Guild.
But just as it seems the boys' dreams have come true, their lives take a startling turn . . . and they find themselves members of the perilous Adventurers Guild.
Led by the fearsome Alabasel Frond, the guild acts as the last line of defense against the Dangers-hungry, unnatural beasts from otherworldly planes. And when the boys uncover a conspiracy that threatens all of Freestone, Zed, Brock, and their new allies-Liza, a fierce noble, and Jett, a brave dwarf-must prove their worth once and for all.
Now sure where to start and what books you should buy for your child? I recently came across this great article on The Best Time Travel Books Ever Written from CoolThingsChicago. It includes a lot of coming of age great titles like A Wrinkle in Time by Madeleine L'Engle or the amazingly beautiful and educational book Kindred by Octavia E. Butler. Books on this list can both encourage your middle school kid's imagination and teach him or her valuable life lessons.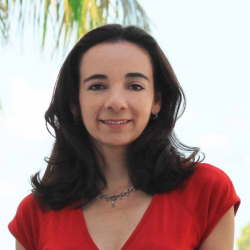 Latest posts by Paula Bendfeldt-Diaz
(see all)