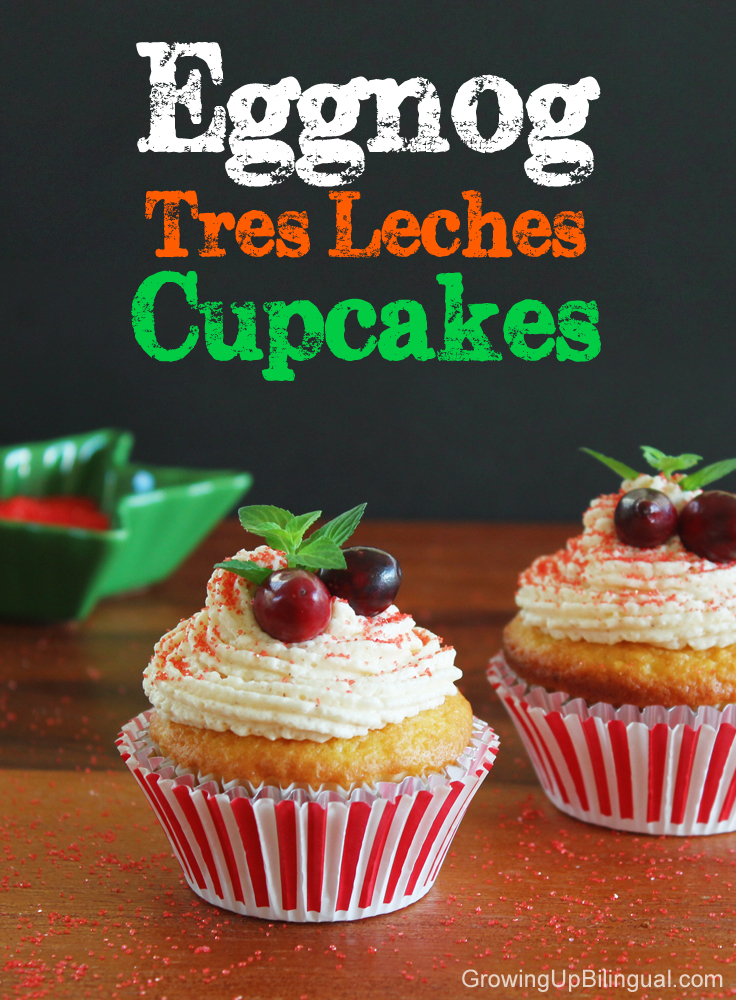 When the holidays come around I always get crazy about cooking and baking.  I don't know what it is but there is just a holiday baking kind of thing in the air.   In the last few weeks I have been trying out lots of new recipes in search for the perfect holiday dessert so on my last grocery shopping trip to Walmart I stocked up on lots of Land O'Lakes butter and have been experimenting with some new recipe ideas all weekend.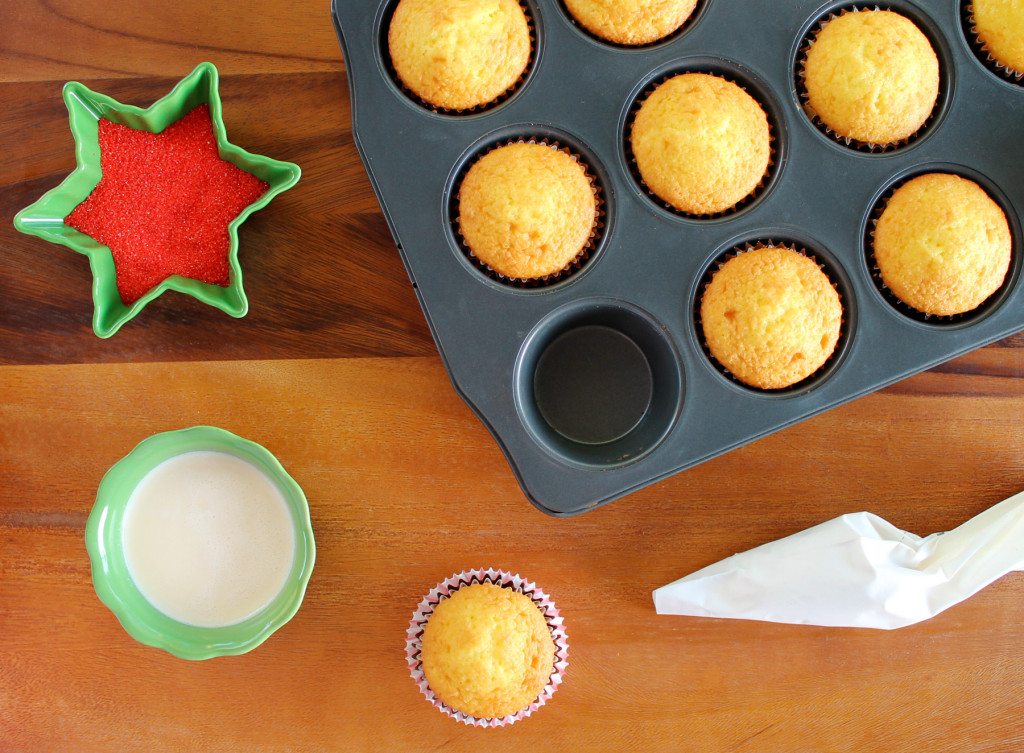 Growing up one of my favorite desserts was the tres leches cake.  I would always order it in restaurants and it's one of the foods I missed the most when I moved to the US.  So I thought it would be awesome to make a version with eggnog, one of my favorite american holiday flavors.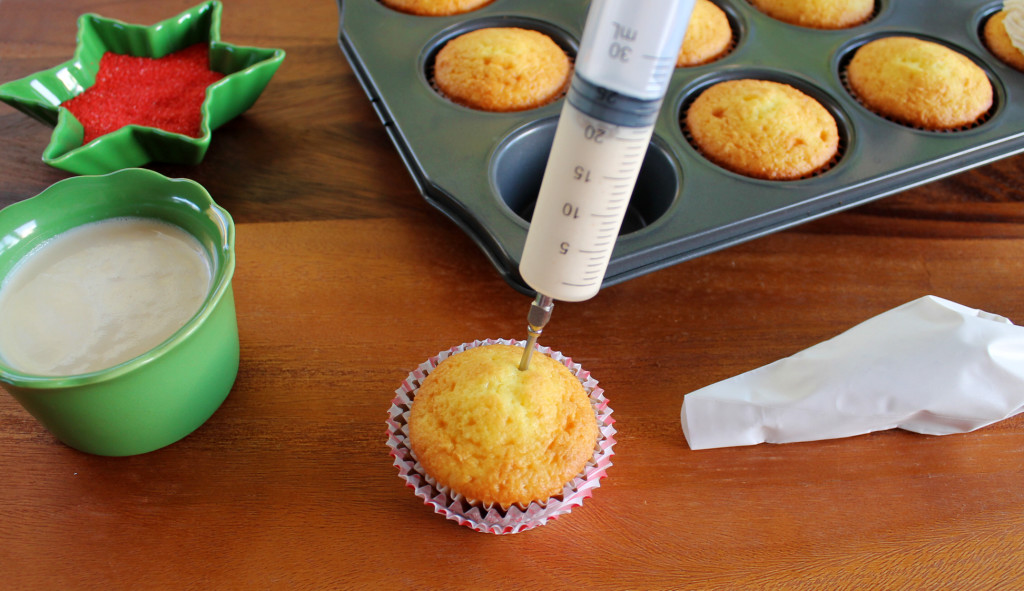 I used a flavor injector, if you don't have one you can prick the cupcakes with a fork and simply spoon the eggnog mixture on them.  To make these super moist I slowly injected 20-30ml of eggnog mixture into each cupcake.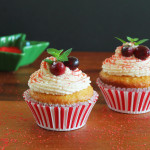 Eggnog 4 Leches Cupcakes
Ingredients
2 1/2

cups

cake flour

1

teaspoon

baking powder

1

teaspoon

baking soda

1

teaspoon

fine salt

1

stick Land O'lakes unsalted butter

at room temperature

1 1/2

cups

granulated sugar

3

large eggs

1

teaspoon

vanilla extract

1 1/4

cup

milk

1/2

cup

evaporated milk

1/2

cup

sweetened condensed milk

1/2

cup

eggnog

½   

cup

heavy cream

eggnog buttercream frosting

recipe follows
Instructions
Preheat the oven to 350 degrees F. Line cupcake tins with paper liners.

Sift together the flour, baking powder, baking soda and salt.

Cream the butter and granulated sugar with an electric mixer until fluffy and light. Add the eggs, one at a time beating well between each addition. Then add the vanilla and mix until fluffy. Fold in the flour mixture, alternating with the milk. Do not over mix. Portion into the prepared cupcake tins. Bake for about 20 minutes.

While the cupcakes are baking combine the evaporated milk, sweetened condensed milk, heavy cream and eggnog in a blender until well combined, and then chill in the refrigerator for at least 1 hour.

Once the cupcakes have cooled completely you can inject with about 2 ounces of the eggnog mixture. If you do not have an injector, then fork the cupcake gently on the top, and then spoon the eggnog 4 leches mixture over top so as to not break up the cake.

Let sit in the fridge for at least an hour.

Top each cupcake with some of the Eggnog Frosting.
I made these cupcakes from scratch but if you want to save some time you can also grab a box of cake mix.  Be sure to add an extra egg and reduce the amount of water by a couple of tablespoons so that you get a sturdier cake that will not fall apart once you inject it with the eggnog mixture.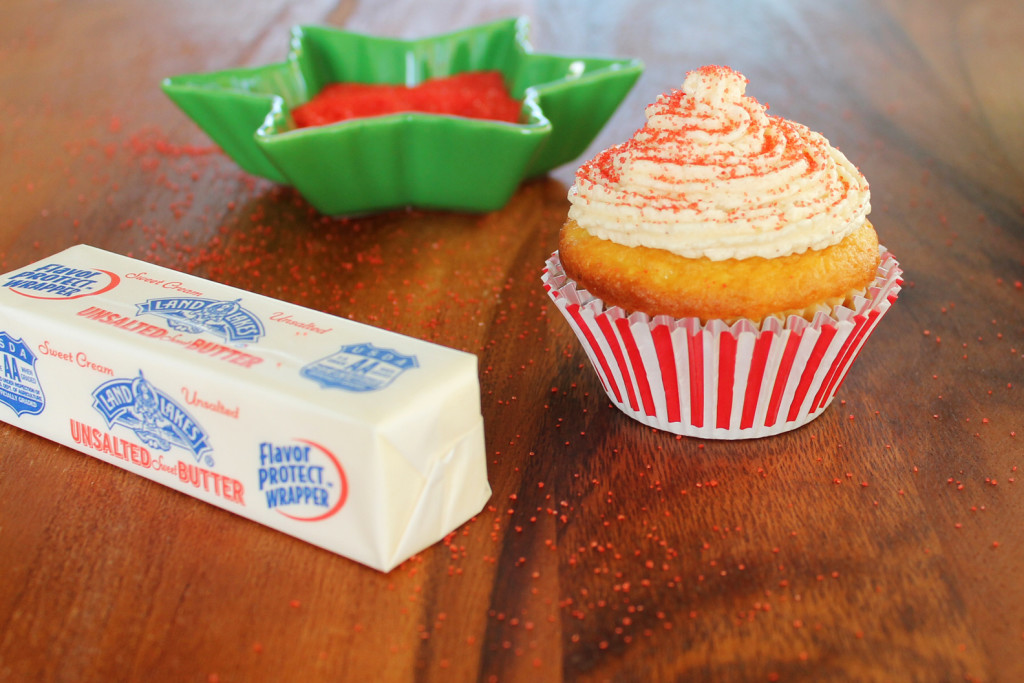 You can also top you cupcakes with whipped cream or ready made frosting but in my opinion the buttercream eggnog frosting really makes this recipe amazing.  It just gives it that finishing touch and brings the holiday flavors all together to make a dessert that is perfect for Thanksgiving or Christmas dinner.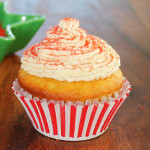 Eggnog Frosting
Ingredients
8

tablespoons

Land O'Lakes unsalted butter

1 stick, at room temperature

1 1/2

cups

powdered sugar

1/4

cup

eggnog

1/2

teaspoon

vanilla extract

1/4

teaspoon

freshly grated nutmeg

Pinch

ground cinnamon

Pinch

fine salt
Instructions
Place the butter in the bowl and beat on medium speed until light and fluffy.

Turn the mixer to medium low, gradually add the powdered sugar, and beat until well combined.

Add the remaining ingredients and beat until the frosting is very airy and thoroughly mixed.

You can use immediately or store covered in the refrigerator until ready to use.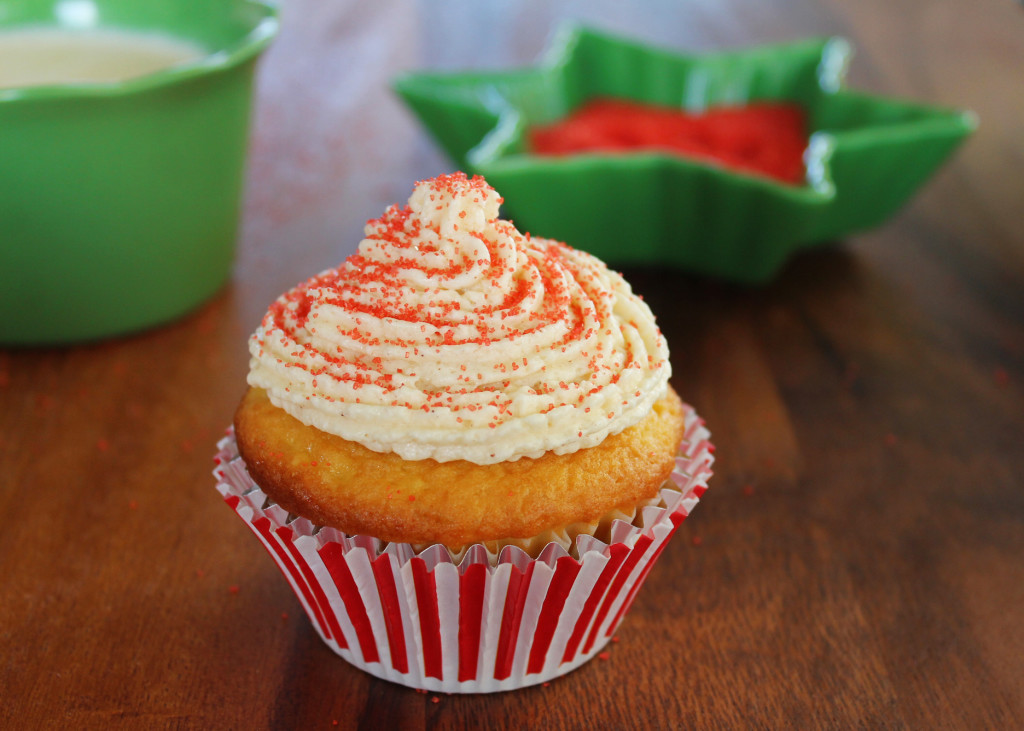 You can visit landolakes.com, like Land O'Lakes on Facebook and follow them on twitter @LandOLakesKtchn for great recipe ideas.  Check out the the Land O'Lakes holiday gift giving ideas HERE.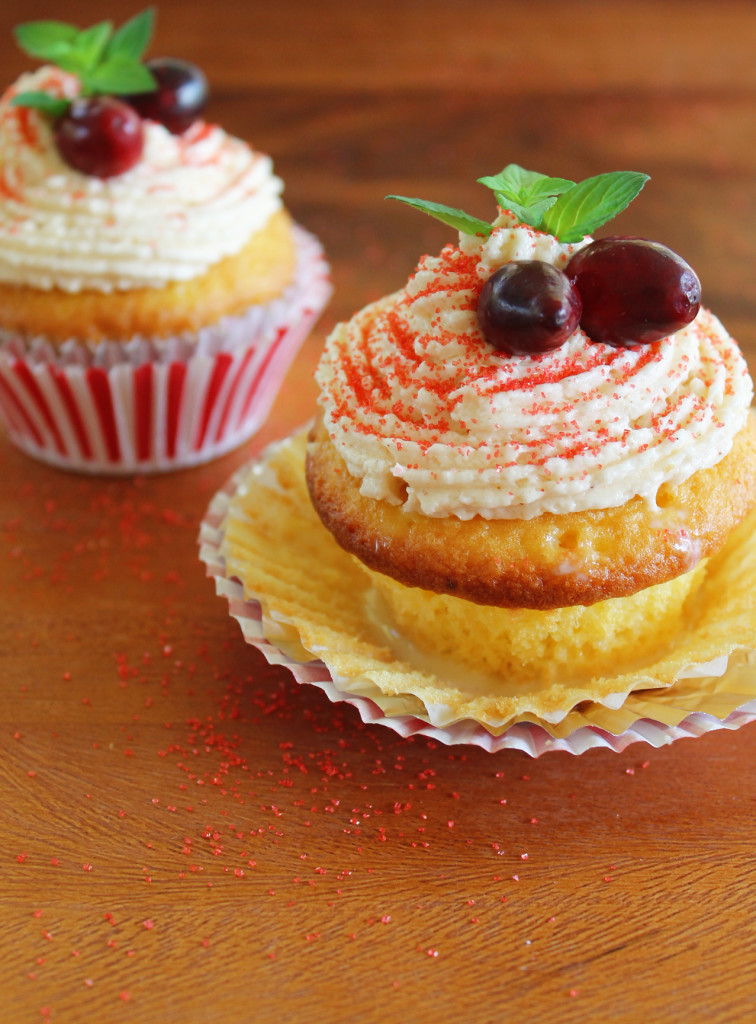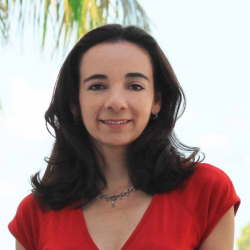 Latest posts by Paula Bendfeldt-Diaz
(see all)