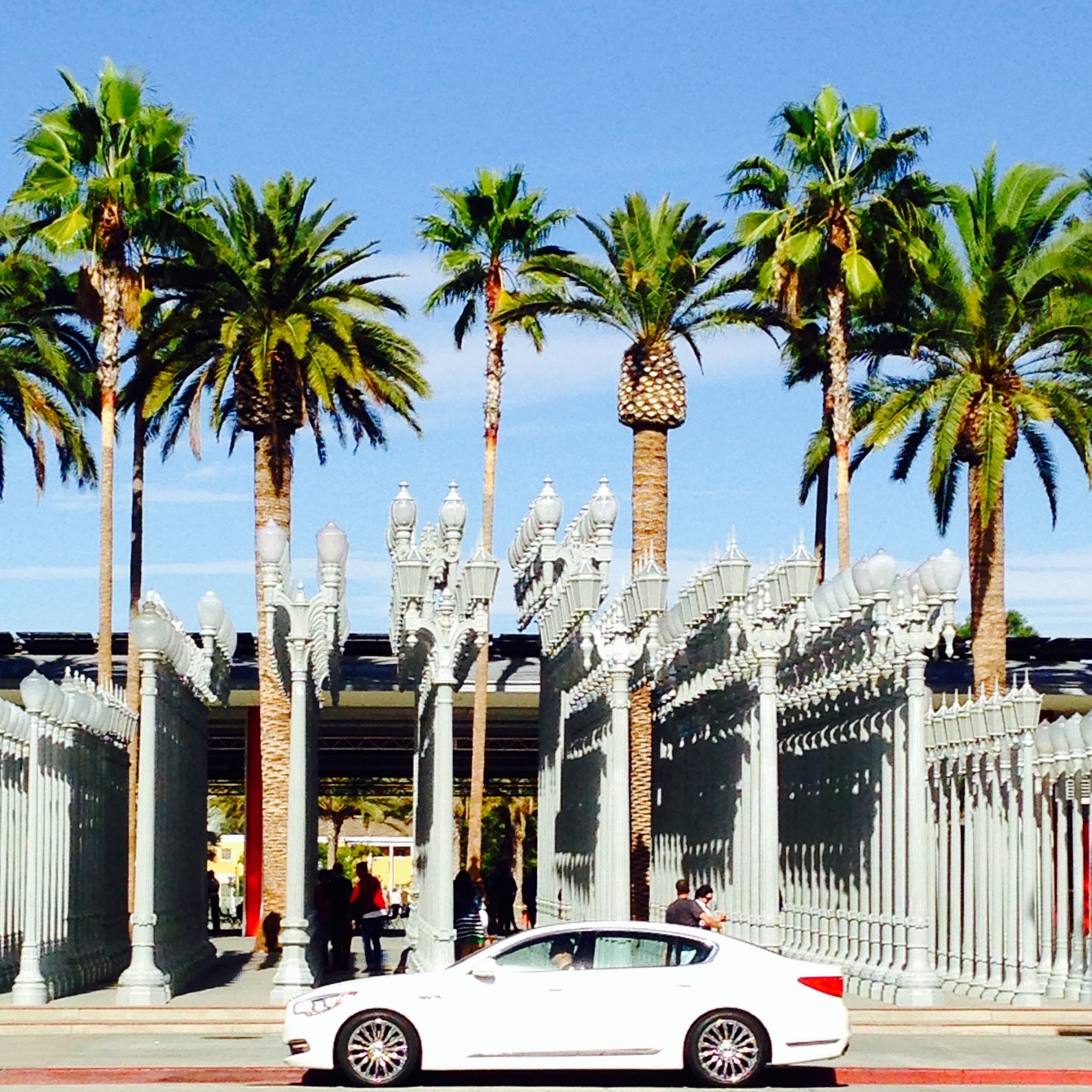 This past week I had the honor of attending the LATISM 14 conference in Anaheim, California . Since it was my first time in southern California I stayed a couple of extra days so that I could explore and sightsee. During my travels I got the opportunity to test drive the 2015 Kia K900 and I have to start by saying this car made the trip unforgettable.  As many of you might know you need to have a car in Los Angeles but moving around with the traffic and navigating the complex array of freeways, overpasses and underpasses is challenging in itself, now if you are from out of town and are not used to metropolitan traffic driving in LA can be downright scary.   I love the flexibility of moving on my own when I'm traveling and I'm pretty independent, I hope on and off metros in new cities like I've lived there all my life but I have to admit I was terrified of driving in LA.  What I found is that all you need to feel at ease on the fast and hectic southern California freeways is the right car!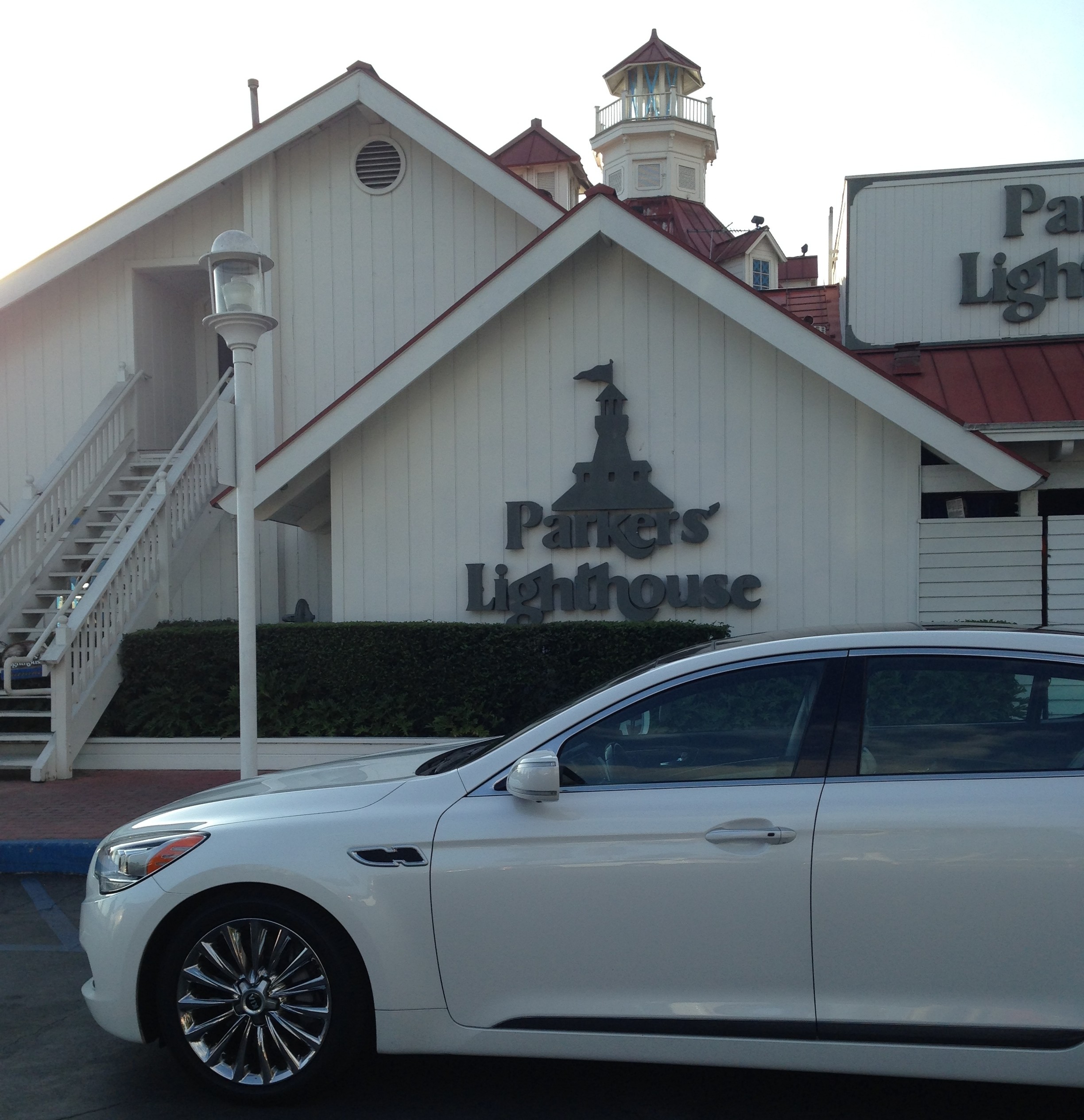 As I walked towards the car parked in the hotel parking lot the first thing that I noticed was that this car did not look like a Kia. The sleek design and sharp edges make for an elegant and sporty look and as I opened the door and looked inside I let out a small, excited gasp.  Oh my! you can really tell that a lot of time went into designing the interiors and choosing the right materials and colors, which for an architect (yes I'm an architect!) is really important!  I instantly fell in love with the white leather seats and their design even before sitting on them and realizing how soft and luxurious they felt!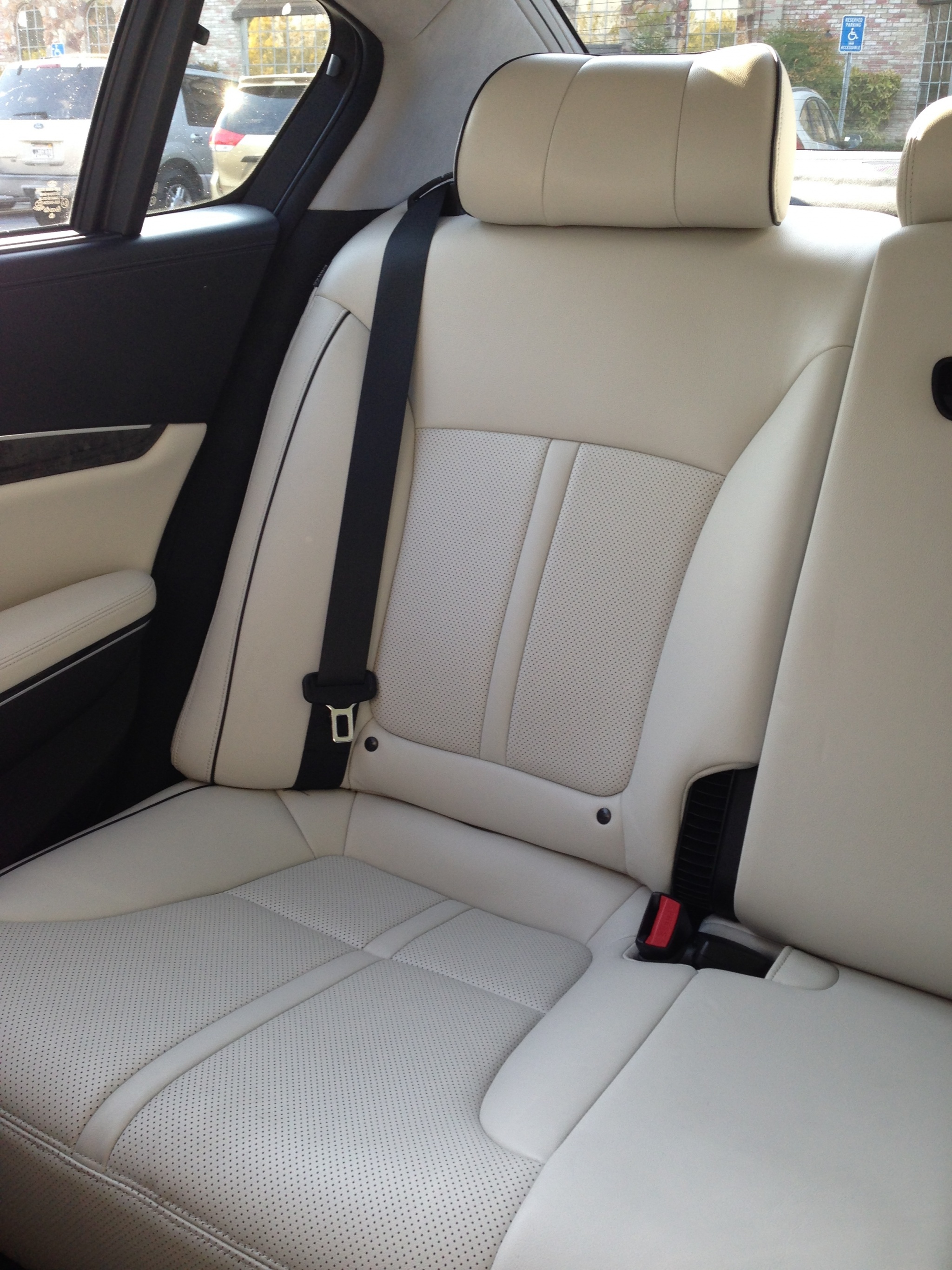 The Kia K900 is not only beautiful inside and out but it is comfortable and safe as well.  Packed with safety features and taking advantage of the latest technology it provides you with everything you need to feel in control and confident behind the wheel even if you are in a challenging driving environment and in an area you do not know. So much so that I immediately ventured on a little road trip adventure and headed to Long Beach for the evening all by myself. I really feel that if I had had another car I would not have ventured out on my own and at night but driving the Kia K900 made me feel really confident and secure.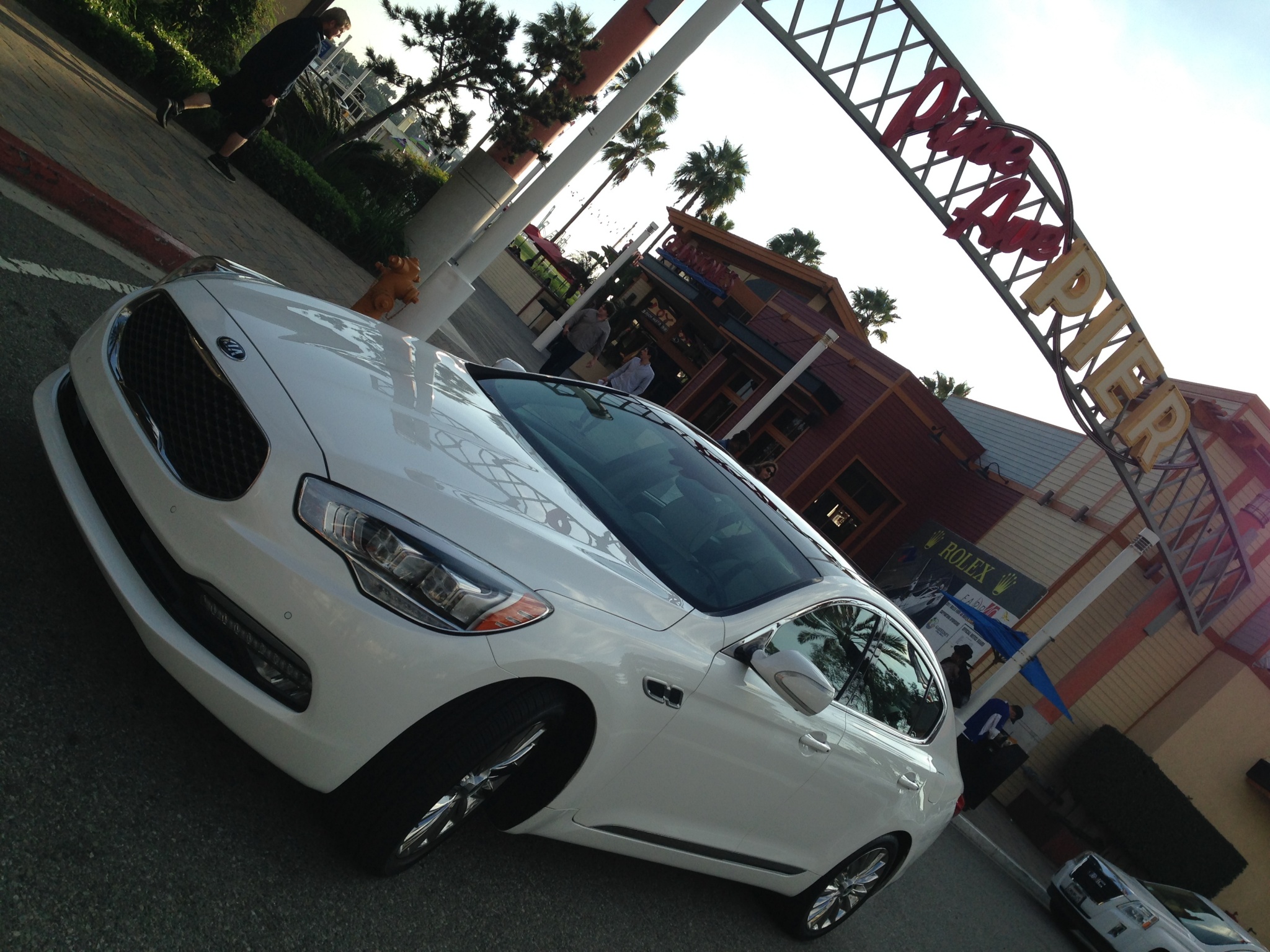 Before leaving I set the system to Spanish because I prefer that voice coming from the GPS system that tells you that you are about to miss that exit because you where lost somewhere listening to music on the awesome sound system to do it in your first language!   Inputing the information of where I wanted to go was very easy and intuitive, I did not have to open the instructions or sit there staring at the screen and pushing buttons (like I've done with so many other cars) and the GPS was so much better than the one on my iPhone, I put in the first word of where I wanted to go (not event the address) and it gave me a bunch of options to choose from nearby.  I chose Long Beach and was on my way.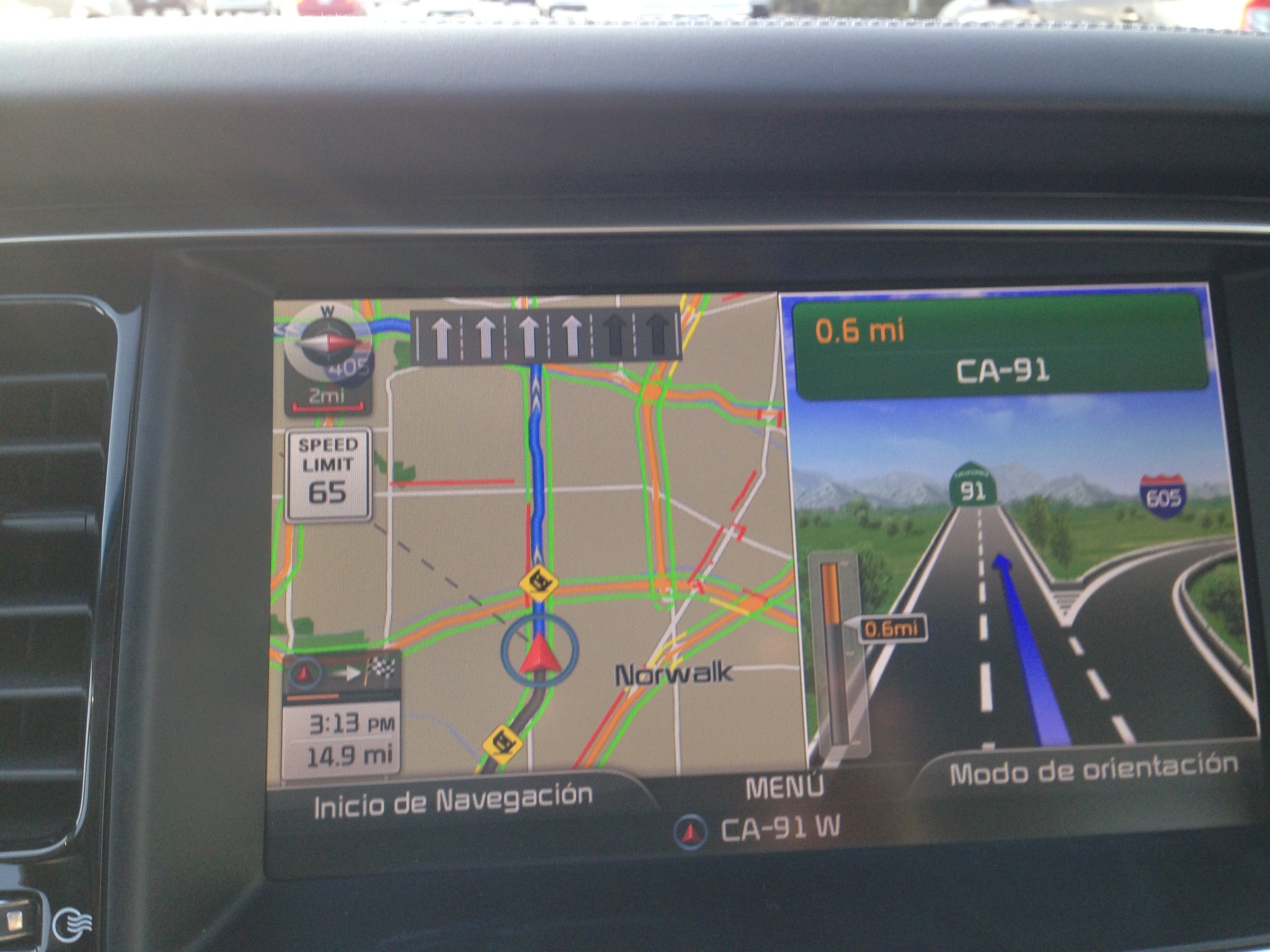 We have been test driving lots of different cars and many of them come with lots of bells and whistles, but seriously some of these technological innovations seem to be there just for show, they are hard to use and to figure out and I am left feeling like I am just technologically impaired.  But that was not the case with the Kia K900.  Although I am pretty sure I did not get to take full advantage of everything this car has to offer I used many of the features and they really made a huge difference and improved my driving experience, so much so that now I really feel like driving is not the same without features like the Head-Up Display, the Surround View Monitor and the amazing GPS system.   Seriously I am going through post Kia K900 withdrawal and going back to my own car was rough and that coming from a girl that gets comfortable with her gadgets and cars and once I get used to them I do not like to change them.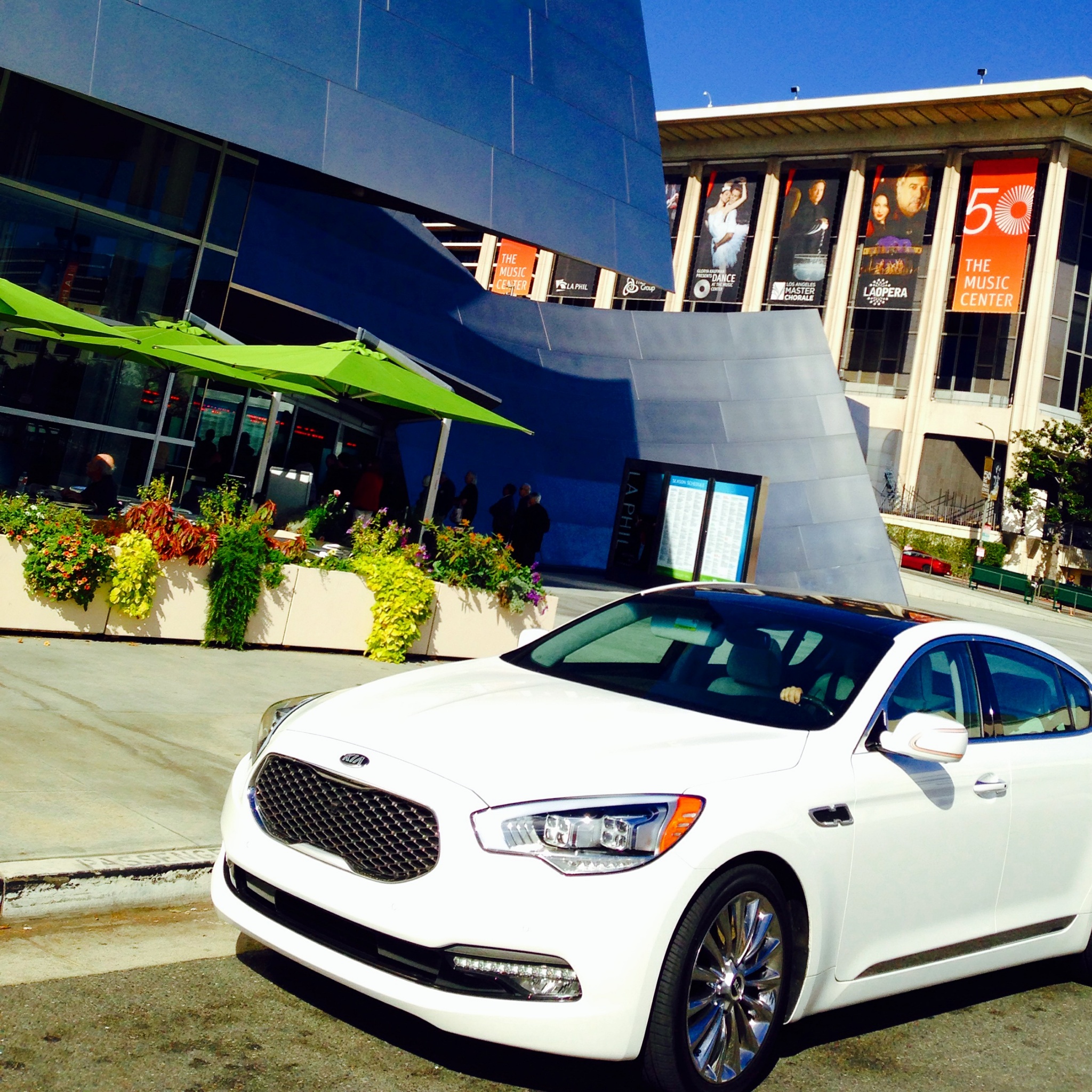 Even getting stuck in traffic was not too bad as I was so comfortable, did I mention that the Kia K900 seats are amazing? They can be adjusted perfectly to fit your body and your style of driving with options to adjust everything from the height of the seat to the angle of the headrest.   I had never driven a car that had this many seat adjusting options and once I was done playing around with it the seat simply felt like it was made for me and this made driving so much easier.   Not only was I comfortable as I waited for the long lines of cars to move but I was enjoying myself listening to awesome music since the Kia K900 has rocking sound system!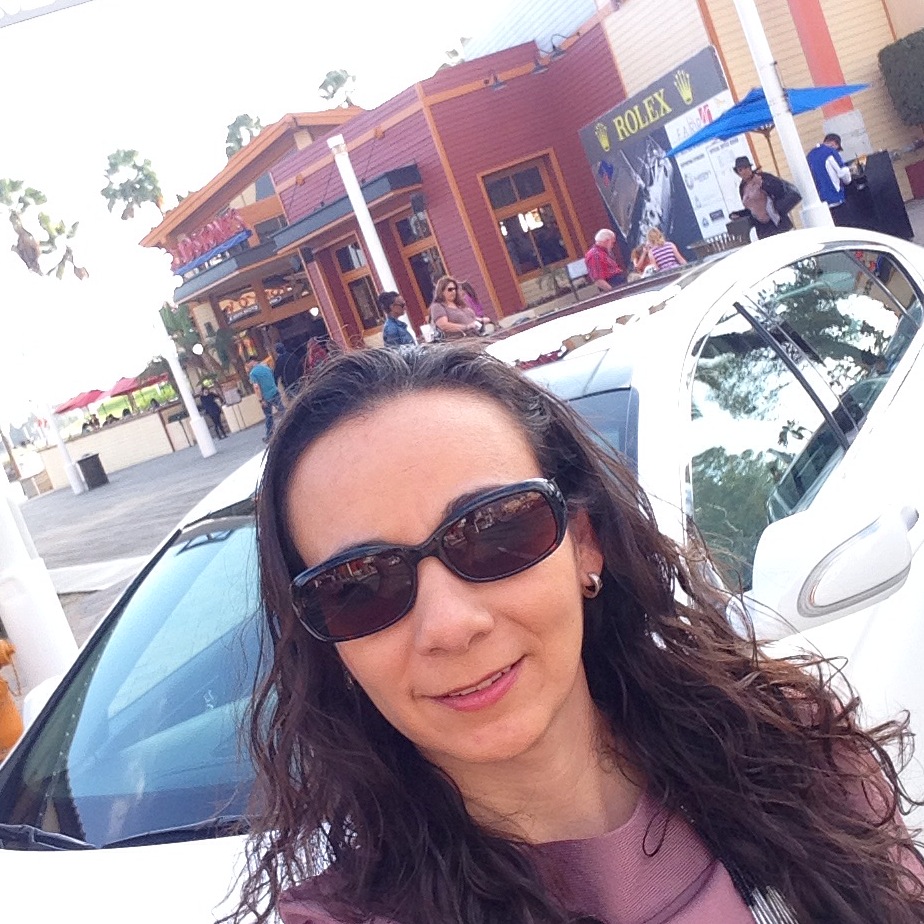 I only had a couple of days to test drive this car as I feel I did not get to fully take advantage of everything it has to offer but here is what I loved about the Kia K900:

Gorgeous interior design: I'm an architect and the interior design of a car is extremely important to me and the minute I got into the Kia K900 I was impressed with the sleek design and the materials and you can truly see and feel the craftsmanship and the thought that went into each line and .  This was a car I truly enjoyed being inside of.
The Head Up Display that let me know how fast I was going, when my next exit was coming and where I had to turn without me having to take my eyes away from the road for a second. I love this and it was a real life savior as I drove around LA for the first time!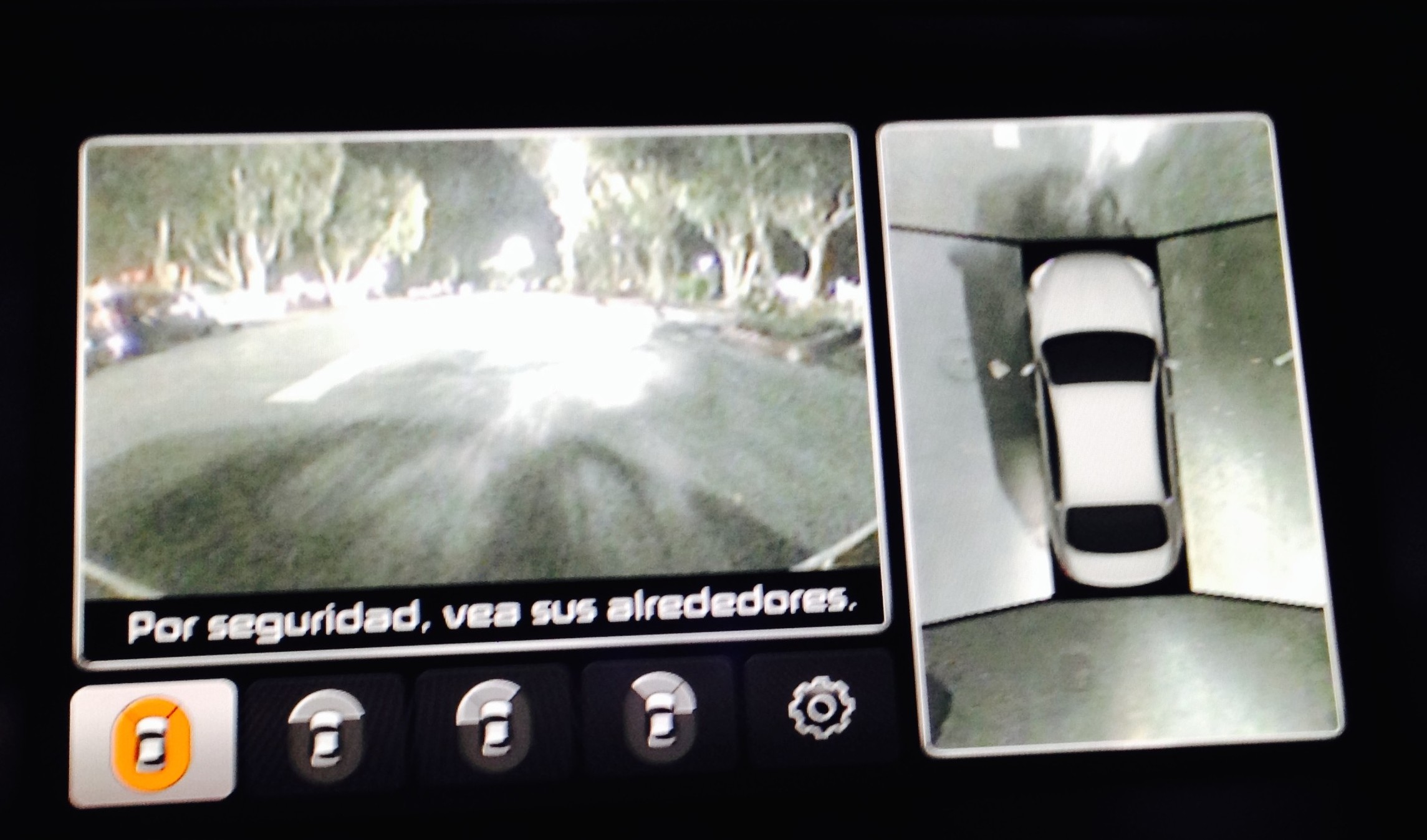 The surround view monitor and the Dynamic Parking Guide System which made parking so easy you almost feel like the car is parking itself!  It was specially helpful during the night and getting out of tight parking spaces was a breeze, I loved that I didn't even have to turn to look backwards or check the mirrors because I could see exactly where the car was and how far every obstacle was from the curve to the car in the back.
Incredibly comfortable for everyone! From the deliciously luxurious leather seats that are soft as baby's skin to the fully adjustable seats and the spaciousness, this car is a joy to drive or ride on!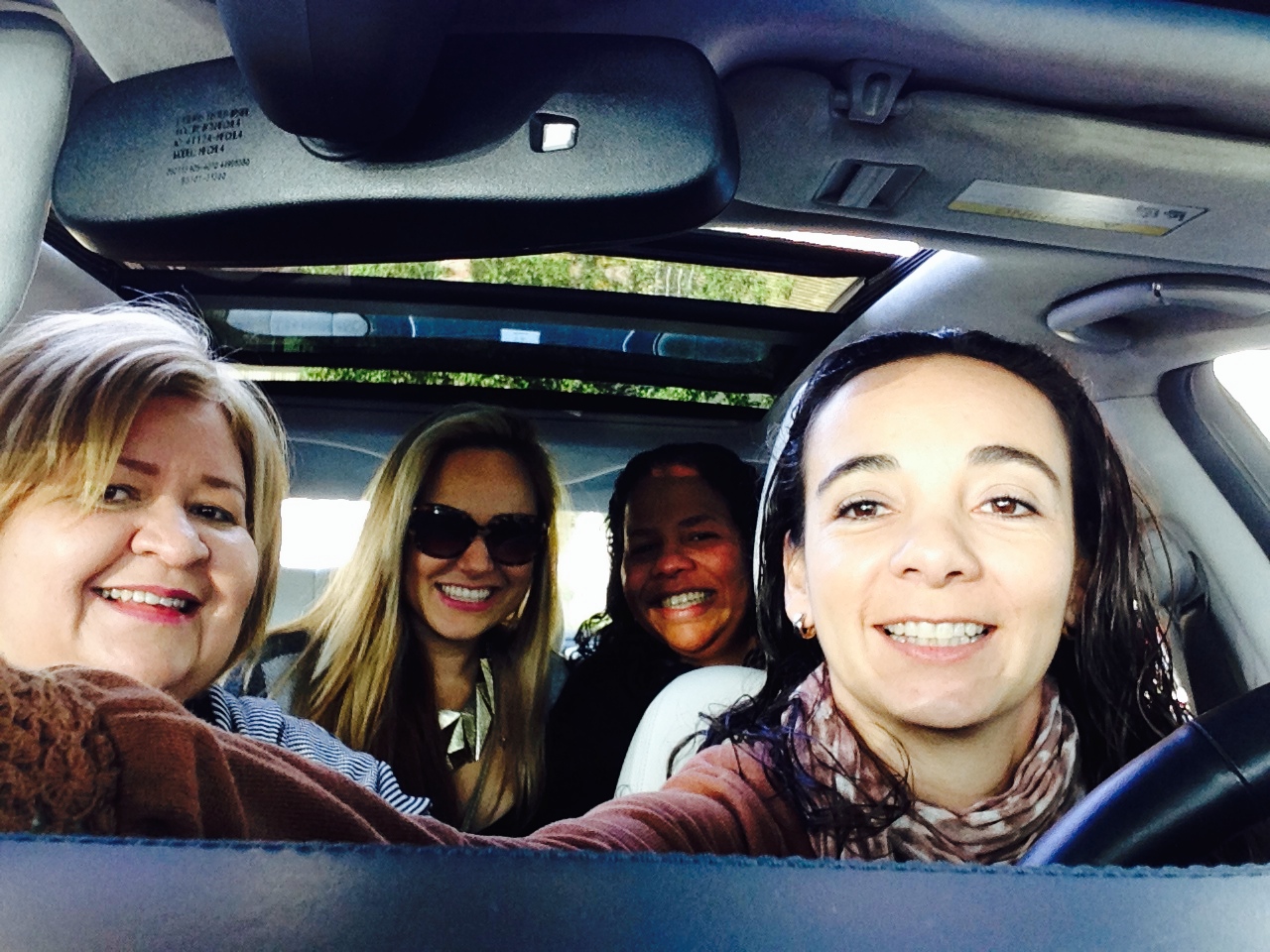 Amazing sound system and a cabin that shields you from the outside world making the inside of a car an oasis of peace and tranquility.  I have mentioned that LA traffic before, I know, but apart from the fact that the car was going nowhere inside the car I felt serene and content, there was no sound from the outside and the the 17-speaker surround sound Lexicon® Logic 7 audio system created by GRAMMY® Award-winning Harman is jus freaking awesome!
Great price! The Kia K900 is a luxury sedan and has everything you would expect from a high end car but without having to overpay for it, how awesome is that!  I have to admit I have always been a fan of German cars, but the Kia K900 had everything I would expect in a German luxury car but at a price that is more attainable.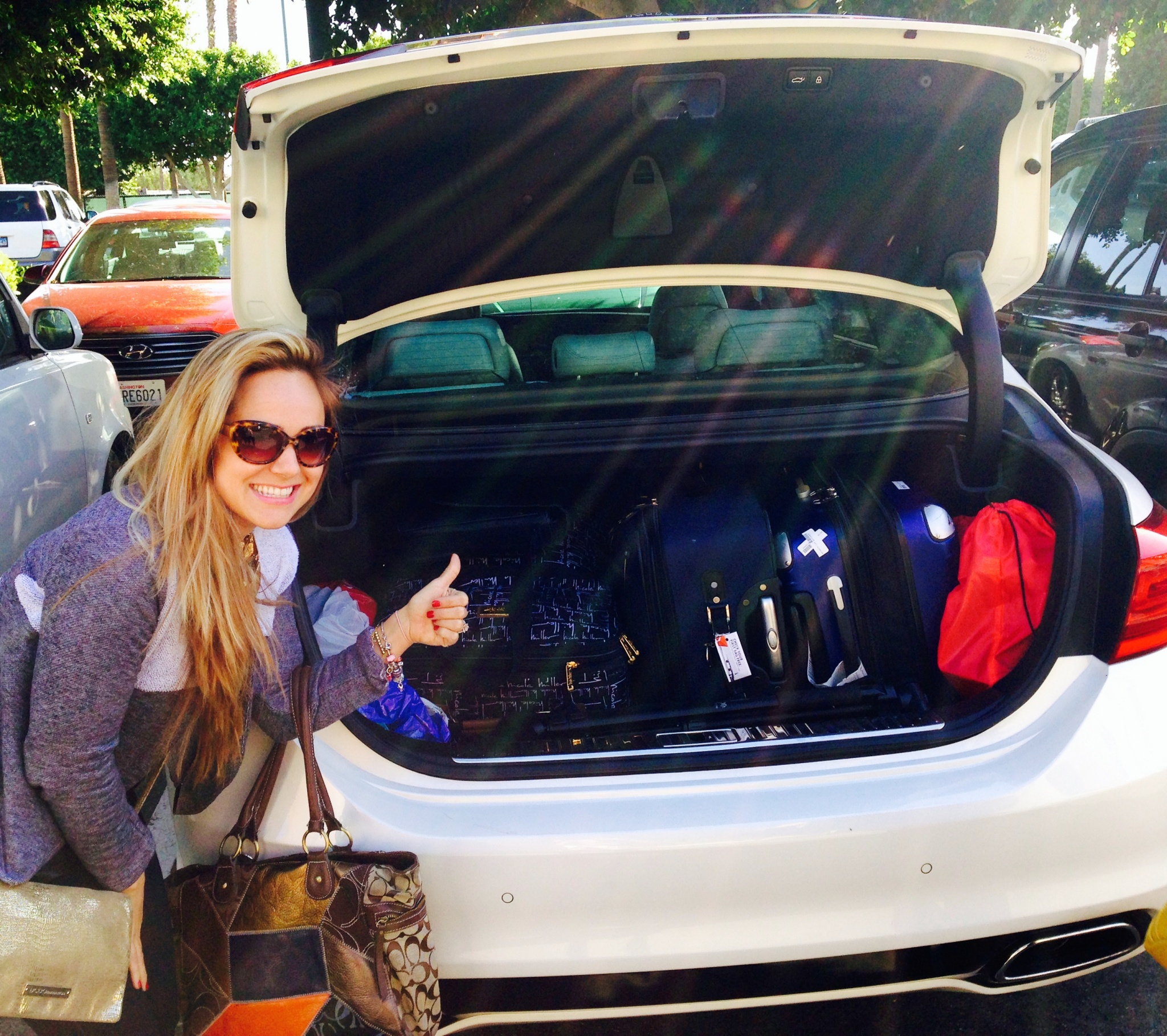 To learn more about the Kia K900 and all of it's great features you can check out the Kia website  , like Kia on Facebook and follow @Kia on twitter.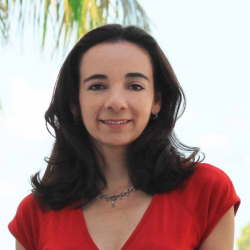 Latest posts by Paula Bendfeldt-Diaz
(see all)