This shop has been compensated by Collective Bias, Inc. and its advertiser. All opinions are mine alone. #LoveV8Protein #CollectiveBias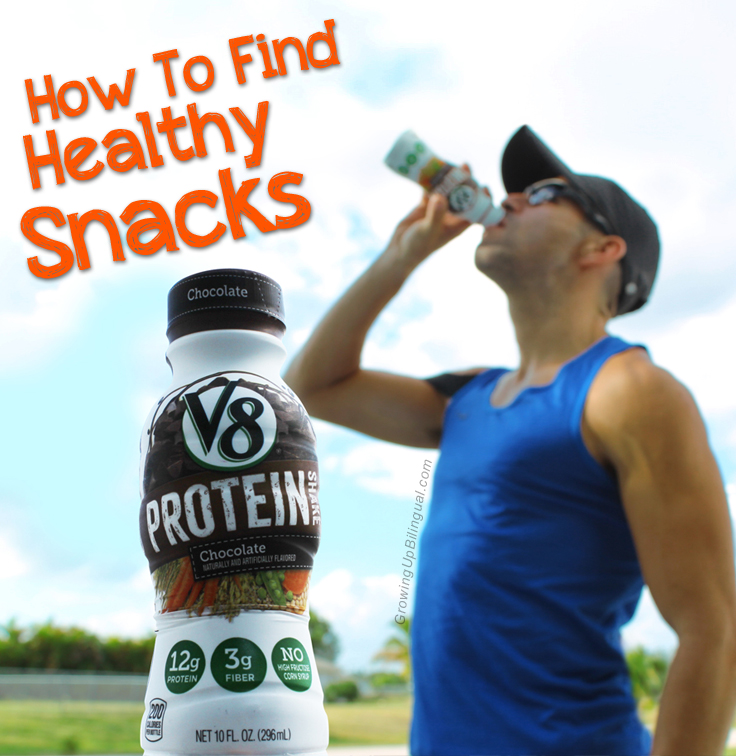 One of the hardest things for me now that I am trying to live a very healthy lifestyle is finding good food choice, specially when it comes to snacking on the go.  I need to have good snacking options when I am working or at the gym and sometimes I have a hard time finding good options.  I feel like today you have too many products to choose from, so how do you find a healthy snack? This is How To Choose Healthy Snack Options:
Look for snacks that are well balanced and made with good ingredients.  Stay away from anything that has ingredients you can't pronounce!
Get a snack that is a good source of protein. Protein is not just good for muscle building but it's also great to feed your brain and a protein filled snack will keep you alert and focused.
Make sure you pick a snack that tastes great because let's face it, if it doesn't taste good you're probably just gonna end up replacing it for that bag of chips that's in your pantry.
Look for an option that is easy to take with you so that you don't end up in the drive through when you are out and about. I like something I can throw into my backpack and don't have to worry about it being squished or going bad.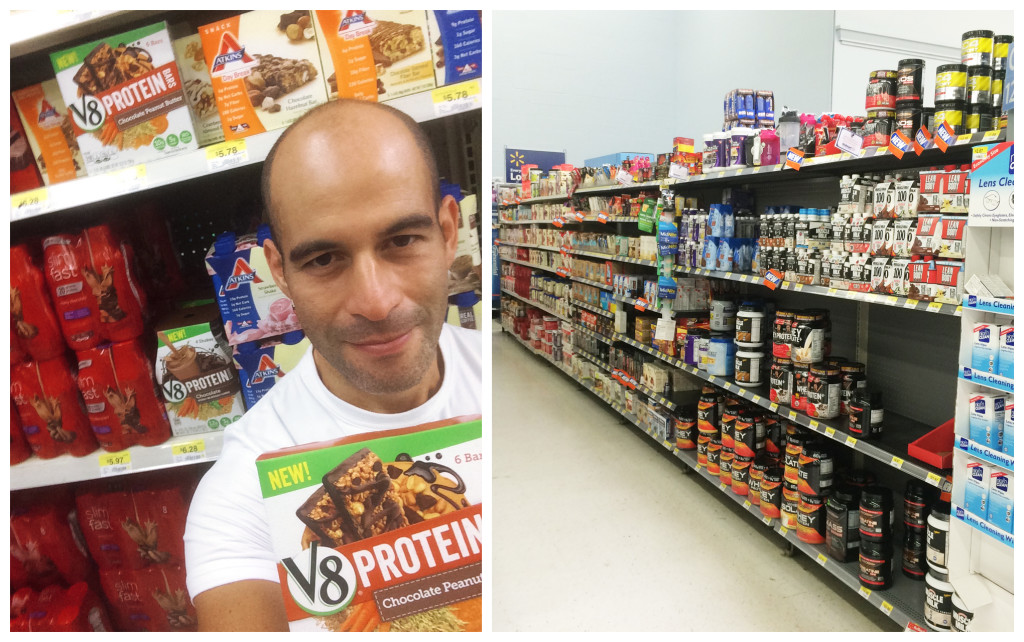 On a recent trip to Walmart I was thrilled to discover the new Campbell's V8 Protein Bars in the health and beauty aisle. At home we always drink V8 , it's a great way to make sure the kids get the enough veggies in their diet and V8 is a name I trust so I was eager to check these out.   The V8 protein bars and shakes taste amazing and I feel like I am indulging every time I have one, they make a great snack to have after a workout because I feel like I am rewarding myself without feeling guilty afterwards. I have to tell you I have tried a lot of protein and granola bars and the V8 Protein Chocolate Peanut Butter bars are now at the top of my list.  I was pretty impressed to find that the V8 protein bars pack 10g Protein, 3g Fiber and only 210 calories while the shakes pack 12g of protein, 3 grams of fiber and 200 calories.   I have to confess that even though I try to eat healthy I am not a huge fan of vegetables, which makes the fact that the bars contain carrots and sweet potatoes an added plus for me!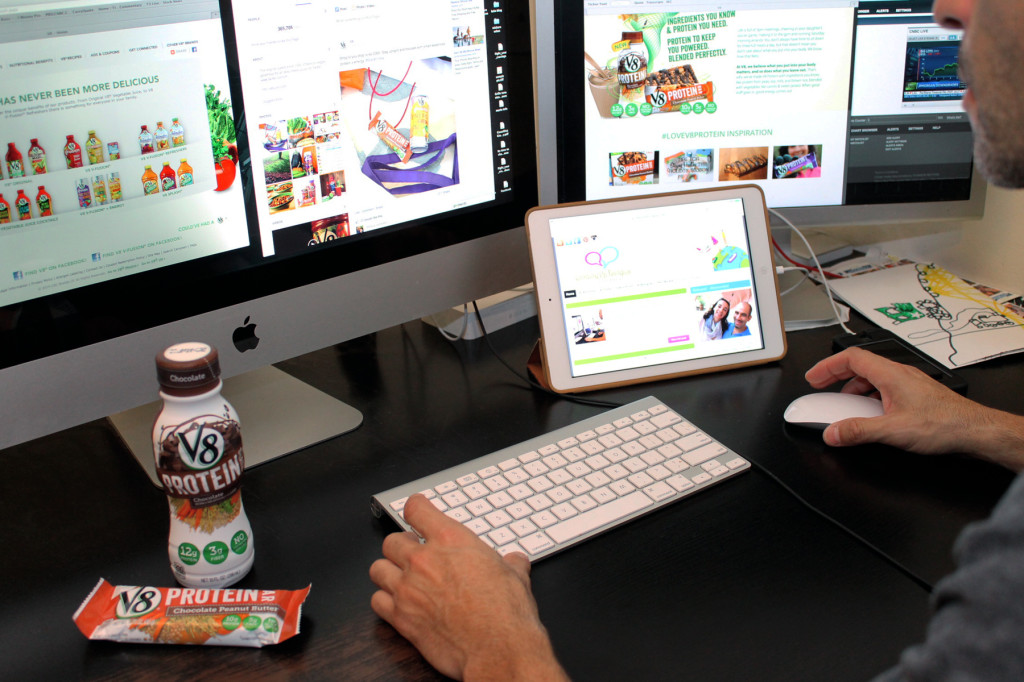 The Campbell V8 Protein bars and shakes are perfect for my on the go lifestyle and I feel great knowing these snacks are also good for me. One of the great advantages of grabbing a V8 protein bar or shake is the extra protein: I feel like I have more energy, my mind stays sharper and I feel more focused and don't get that sleepy feeling you get if you eat a lot of carbs in the afternoon.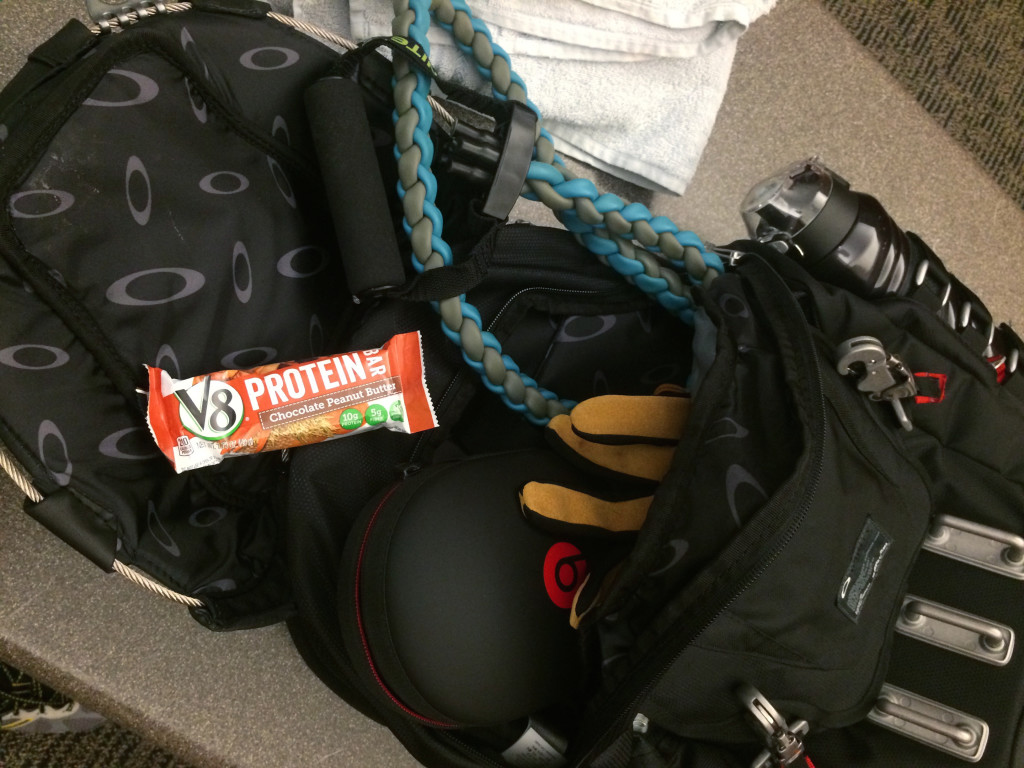 You can check out the new V8 Protein Bars and Shakes by visiting LoveYourV8Protein for some more snacking inspiration and check out V8 on Facebook  and follow @V8 on Twitter for great veggie inspiration.
Have you tried the new V8 Protein Bars and Shakes?
Latest posts by Cesar Diaz
(see all)