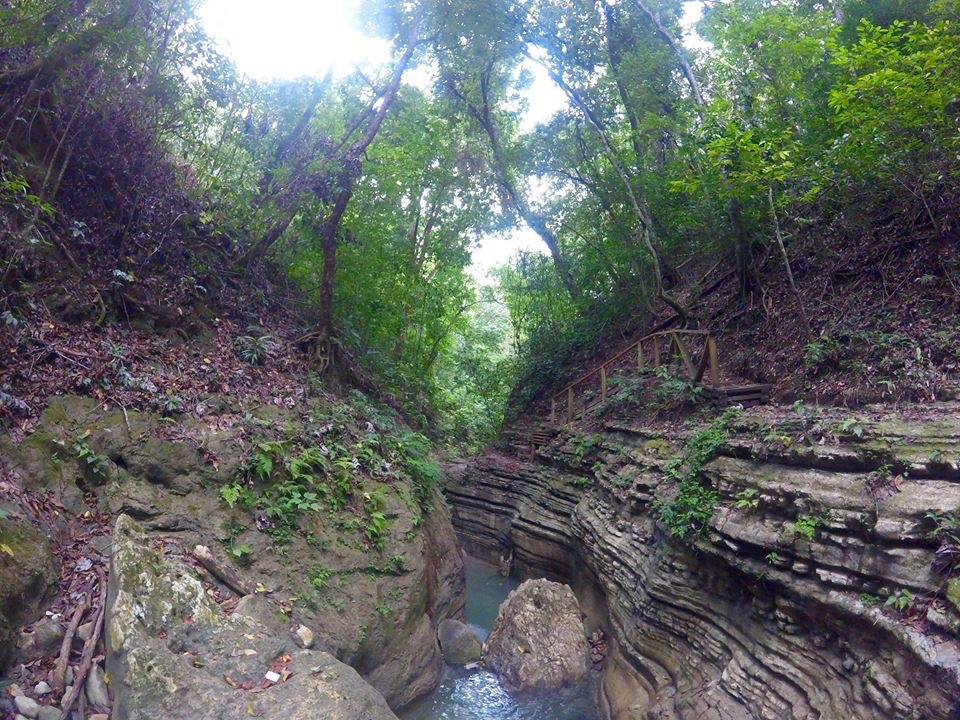 The Charcos de Damajagua (the Damajagua waterfalls) are a series of 27 small cascades that fall into 27 small pools. Do not expect waterfalls with huge drops. However expect to have an amazing time in one of the most gorgeous places I've ever been to.
You can choose to do 7, 12, 19 or 27 cascades. We chose 12 and wish we had done the 27 but my husband had an injured foot so 12 was the right choice for us (he is an athlete and had a bit of a hard time with his injury but we did ok).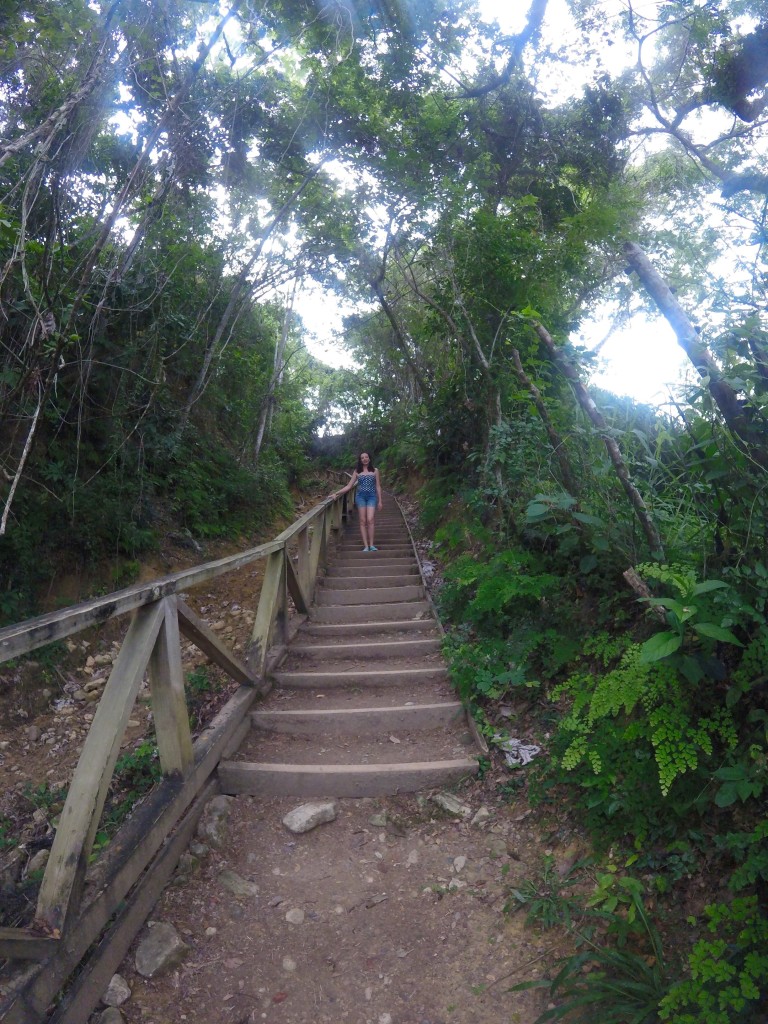 You start by hiking up through a beautiful lush tropical forest. For the 12 cascades we walked for about 30-40 minutes at a slow pace and the guide said that for the 27 you have to hike about 45 minutes more.
Along the way we passed a tamarind tree and when I exclaimed how much I like tamarind the guide got some for me. I loved picking tamarinds right from the tree and eating them on our hike.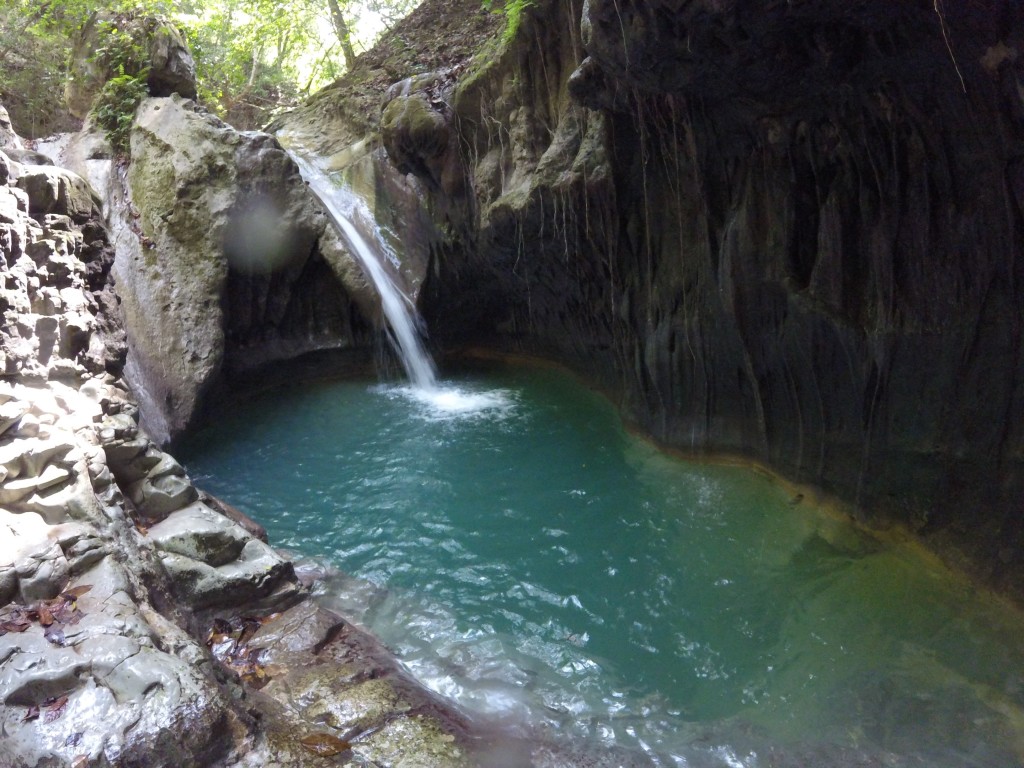 Once you get to the river you start coming down through the cascades and pools sliding down or jumping down and swimming and wading along the small river gorge. The guides help you through and tell you exactly what to do. The highest jump is about 24ft high and you have the option to slide down, jump or both and it was so exciting. I was having a hard time jumping so the guide jumped with me. You also have the option to go around any cascade if you do not want to slide down or jump, there are steps down for people who don't want that much excitement.

Tips When Visiting The Damajagua Waterfalls:
• Get to the Charcos de Damajagua early so that you can enjoy it better and to avoid the crowds.
• I would recommend finding a taxi to take you there instead of paying for a tour if that is the only thing you are doing during the day. We took a tour with GoCaribic and they where amazing but going to the Charcos was only one of our stops during the day.
• Bring a swimsuit and a towel as well as dry clothes to change into when you are done. I wore shorts because I did not want my new swimsuit to get damaged since we would be sliding down rocks, smooth rocks but still they can be rough on your swimsuit.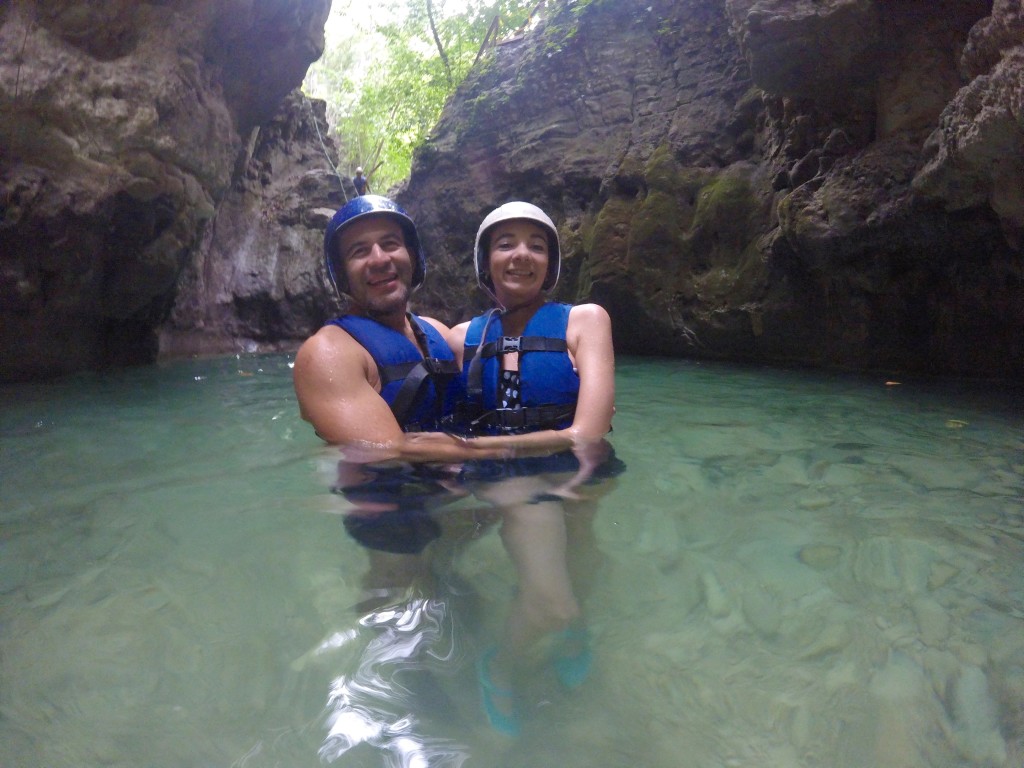 • Don't forget to apply sunscreen and bug spray. You will not be able to carry much except maybe a water bottle and your GoPro during the hike since you are swimming, sliding and jumping into the water on your way back.
• There are lockers where you can leave your things.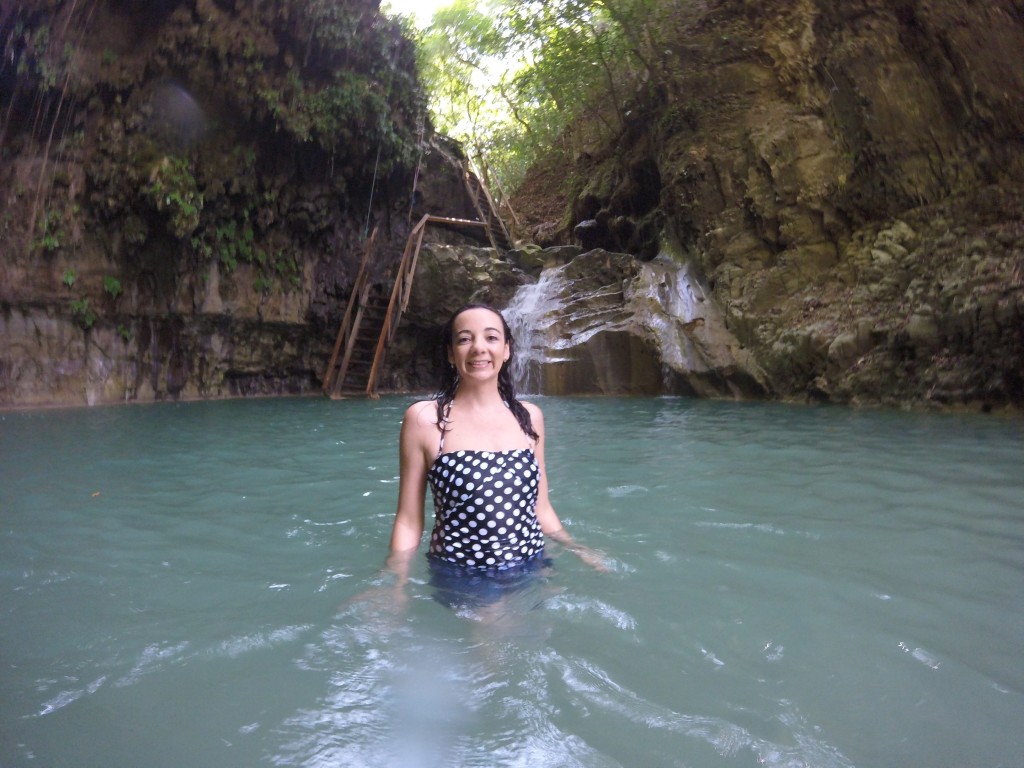 •  Once there you  hire a guide and get a helmet and life vest.
•  Bring shoes with good grip that you do not mind getting wet as you will be walking through the river and the falls and there are lots of rocks. You can rent water shoes.
•  If you do have your own GoPro give your guide some extra money and ask him to take all the photos and video as he knows what the best spots are and how to take the videos.
•  If you did not bring your own GoPro you can rent one there as well (they are not cheap and renting the camera along with a photographer runs about $65 US but it's worth it).
•  I would not recommend this for small children and if you are doing 12 or more you should be in an ok physical condition as the hike up is a bit of work.
• There is a restaurant with a buffet, the food was ok and it was a good option as we where starving when we got back but if you have time eat elsewhere as the food is very basic (rice, beans, hot dogs and roasted chicken).
This was an exciting and fun activity with truly breathtaking views. I feel that the photos and video I took does not do this place justice. If you will be in the Puerto Plata region in Dominican Republic the Charcos de Damajagua are a must!
If you are looking for more great activities in Puerto Plata be sure to read or article: 10 Awesome Things To Do In Puerto Plata. 
If you are visiting Puerto Plata be sure to check out the Discover Puerto Plata website, filled with useful information and events.  You can also follow Discover Puerto Plata on Facebook and @DiscoverPuertoPlataon Instagram and be sure to follow the #GoDomRep hashtag to see gorgeous photos of great destinations and things to do throughout Dominican Republic.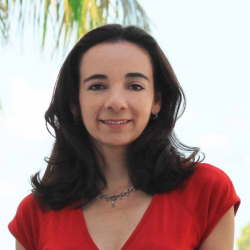 Latest posts by Paula Bendfeldt-Diaz
(see all)