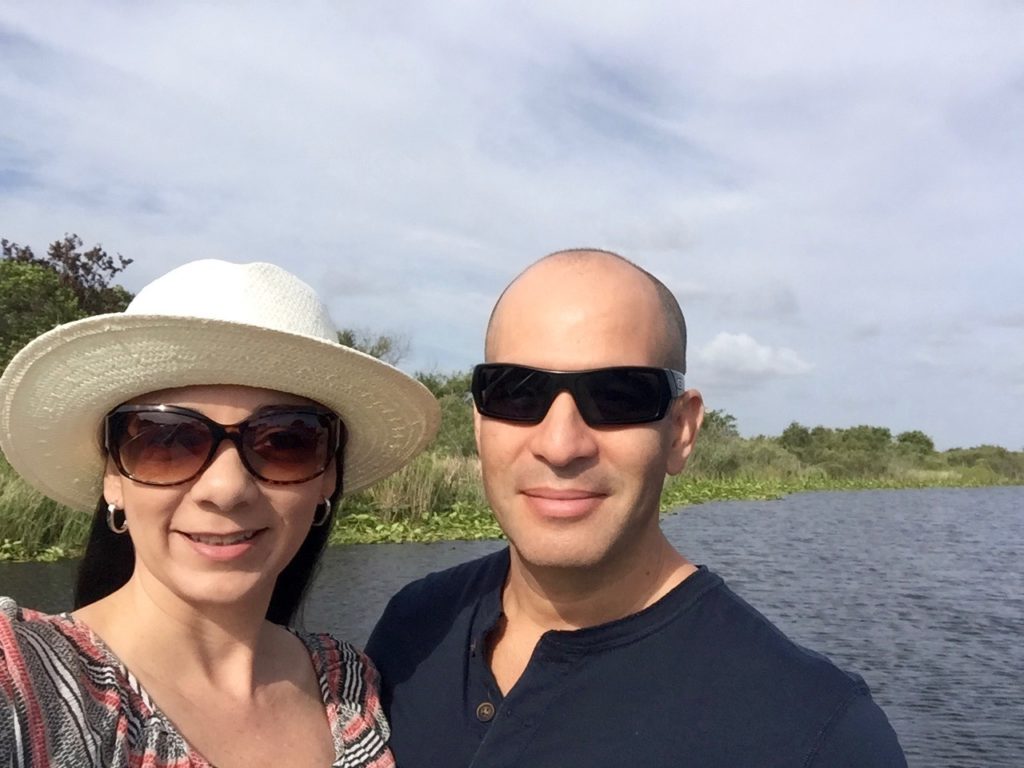 So although I usually travel with the kids or solo (since someone has to take care of the munchkins) a romantic trip with my significant other is a rare treat. That is why we jumped at the chance to embark on short road trip just the two of us. Driving with the kids can sometimes be stressful so now that we where going to enjoy being on the road without little ones in the back seat we really wanted to make the time we spent together in the car special. We wanted to make this a romantic road trip so we decided to take some steps to make this happen because let's face it, when you are married with kids romance needs some planning!
Take time to enjoy each other's company: don't over plan your road trip and leave some room for unexpected adventures. I have to admit that I usually plan our trips to the last detail but when it comes to road trips it's really all about the journey as much as it is about the final destination.  We stopped in a few places just to enjoy the scenery and take photos, we did not rush and did not stick to a schedule.
Be a good copilot: there is nothing more annoying than getting into an argument when you are driving. Set clear roles before you hit the road and decide who will be driving, who will be navigating and who will be deciding where to eat. If you're not driving (and this is a hard one for me) refrain from giving unsolicited driving advice.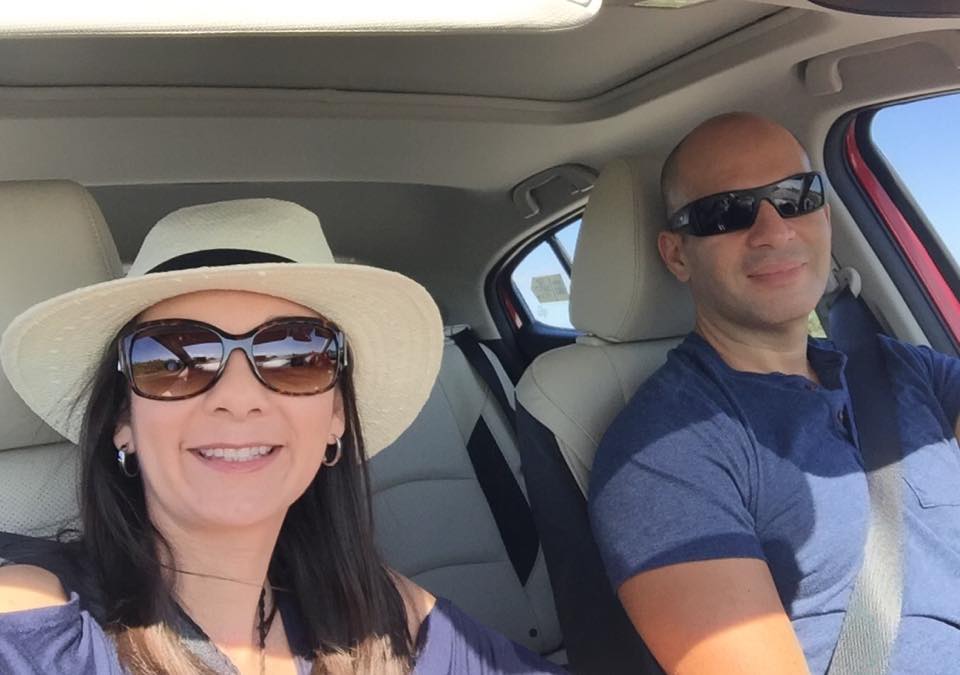 Make the drive fun: Nothings says fun road trip like the right car and that is why we where excited to get to test drive the 2016 Mazda3 5 door hatchback s Grand Touring. From the moment we stepped into this car we where impressed with it's elegant interiors, it's comfort, it's safety features and it's great price! We loved this car and my husband had so much fun driving it that he was in a fantastic mood during the entire road trip. There is nothing that makes a road trip easier and more fun than not having to stress about driving and about safety so that you can just focus on that exciting and exhilarating feeling that comes with hitting the open road ready for an adventure with your partner in crime.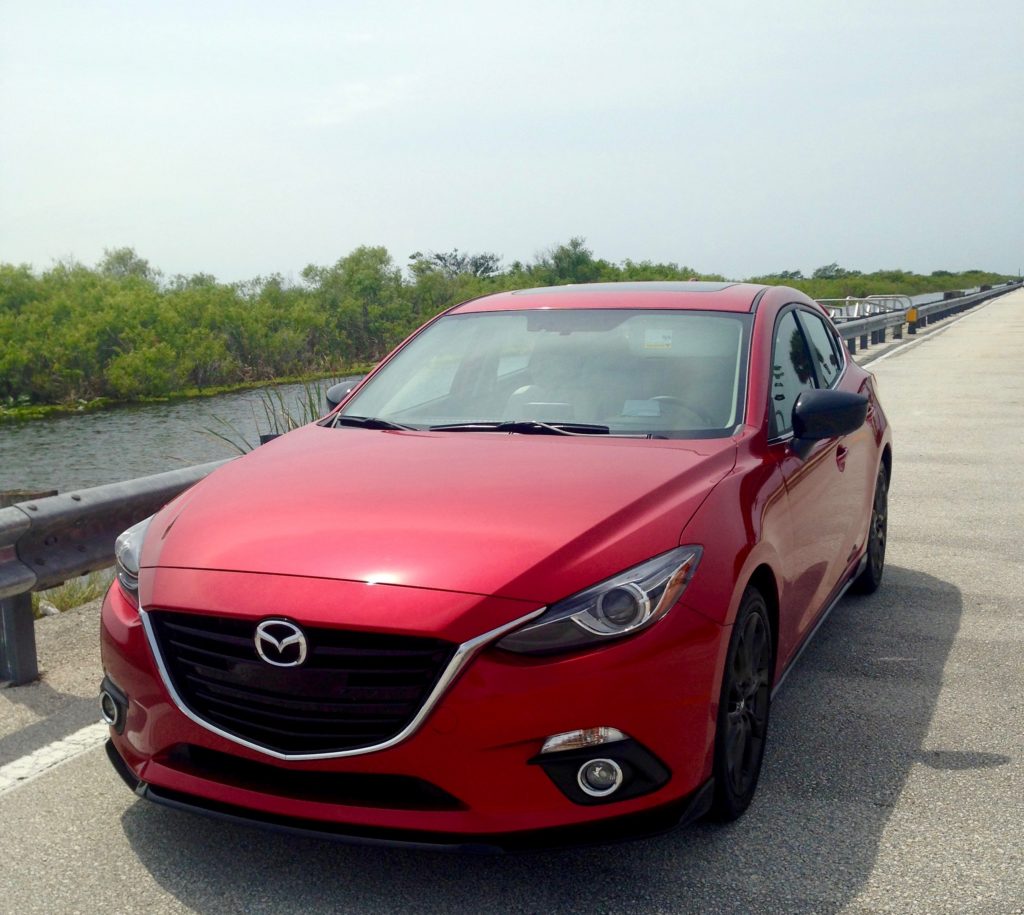 Share things you love: When you have kids there are things that are just harder to do and to share with your loved one. Take advantage of your road trip and try to include some of those things you love doing and that are easier to do or more romantic without the little ones. One of the things that drew us together as we started dating some 10 years ago was our love for art. We go to art museums and such with the kids once in a while but we really never have time to go to an art gallery and have an exciting grown up conversation about art anymore. So as part of our road trip we decided to visit Wynwood Walls in Miami where we had a great time checking out all of the graffiti art, visiting art galleries and eating at hip little cafés.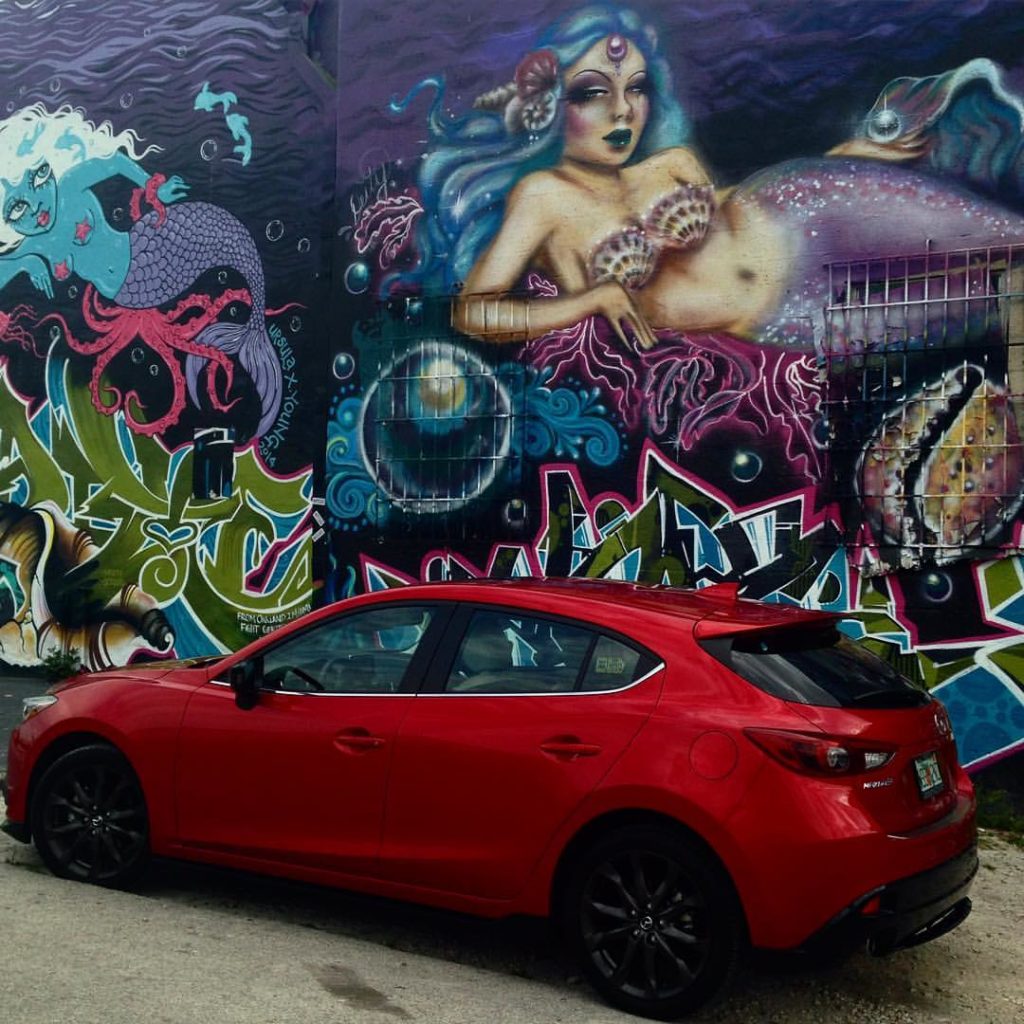 Turn up the music: Few things are more important on a road trip than good music. Prepare a playlist before your trip and make sure that you include music you both love as this will set up the mood for your road trip. I compiled songs that where fun yet also brought us memories of great moments during our relationship. You don't want the music to be too romantic or slow as the driver might just doze off! I know I need upbeat tunes to keep me alert on the road. It's a good thing that the Mazda3 s Grand Touring 5-door has a great Bose 9-speaker surround-sound system.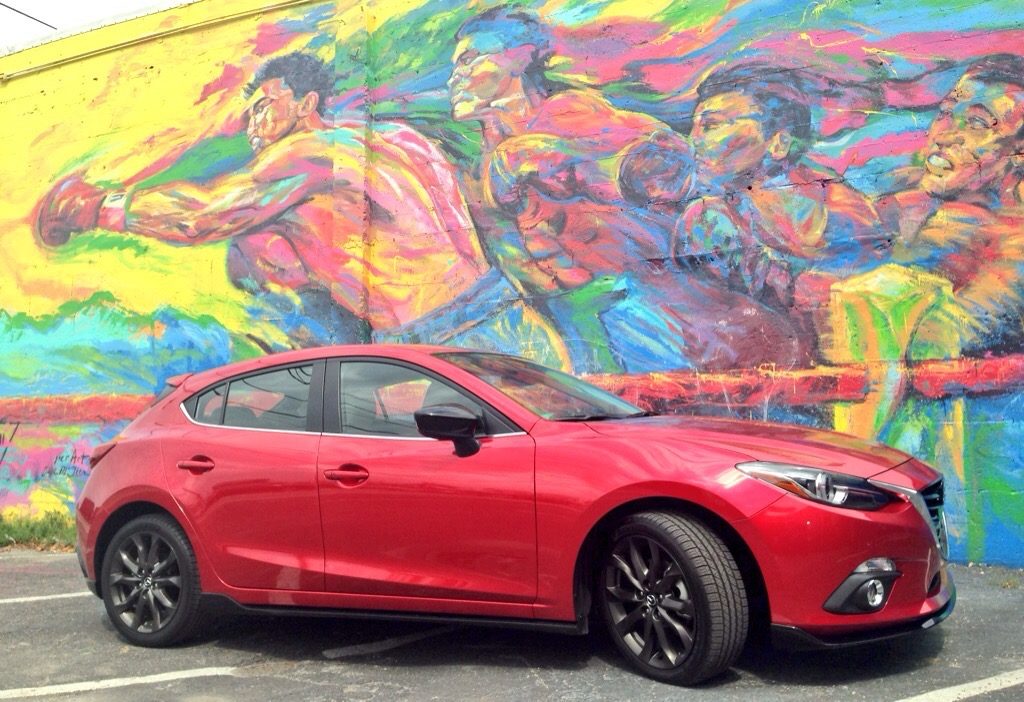 About 2016 Mazda3 s Grand Touring 5-door
The clean design with it's elegant and simple interiors and it's tight handling give the Mazda3 a very European feel. The hatchback design not only makes it look sportier but it also provides a bit more trunk space than the sedan.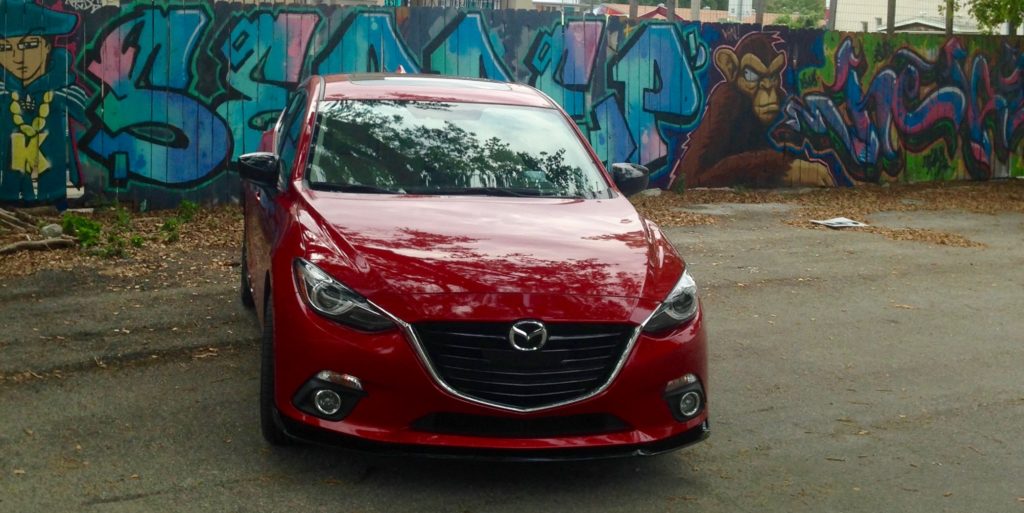 I loved spending time inside this car, not only because of how comfortable the seats where but I really liked the design as well. The off-white leather seats with combined with black and maroon details make the interior look very high end. There is also lots of space in the front so you really don't mind spending a lot of time in inside at all.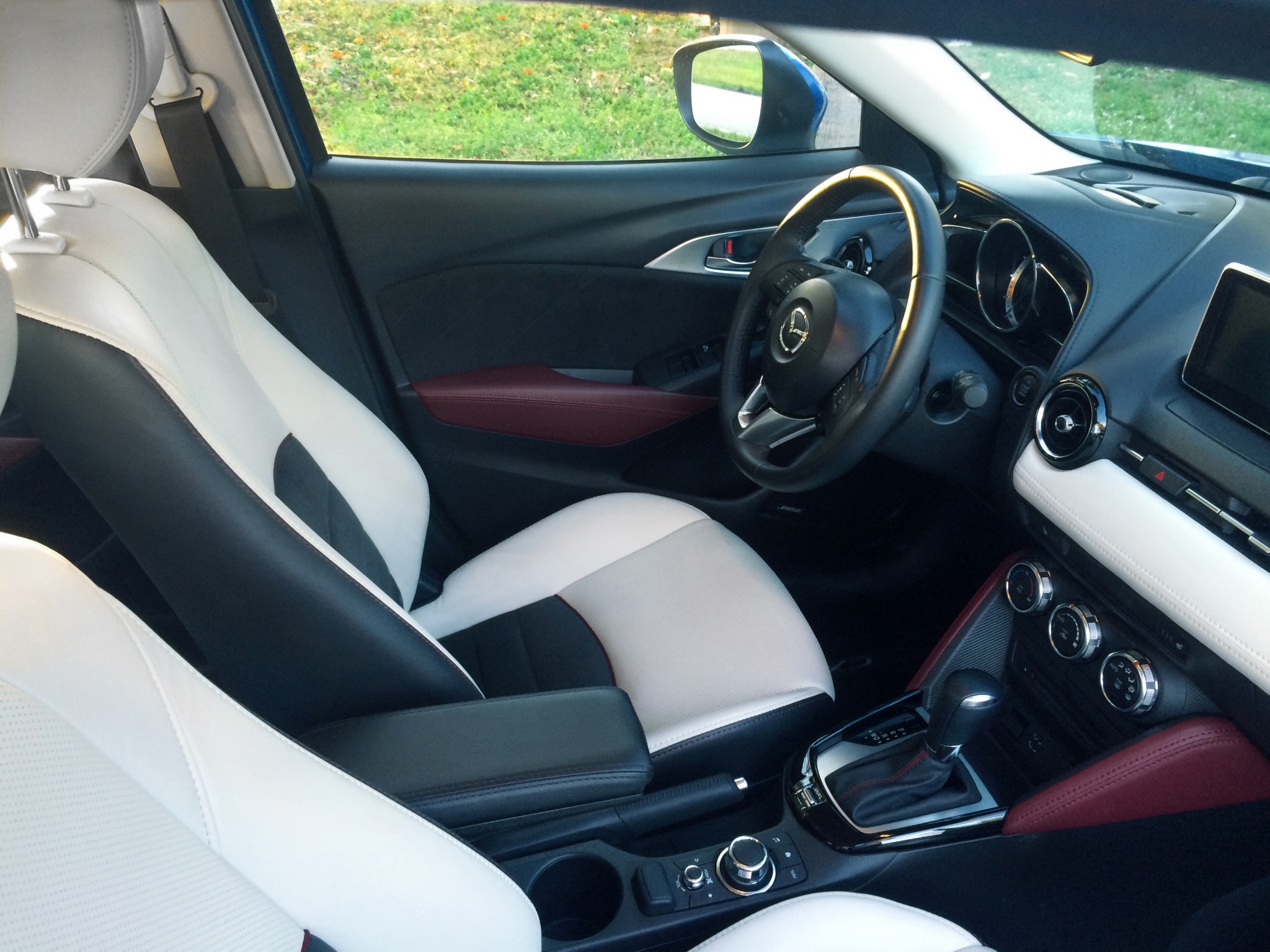 The great way this car handles and turns was surprising for a car of this size and price. Additionally this car has great fuel economy. According to my husband, who loves to drive, this car is great for people who enjoy driving and it's a super fun car to drive on a road trip.
While on a road trip (any anytime really) it gives me great peace of mind to know that this car has gotten top crash test scores and has gotten a five star rating from The National Highway Traffic Safety Administration in all but the rollover test, in which it scored four out of five stars. The rearview camera is also a great safety feature that I am always thankful for, specially when pulling out of my driveway or out of a parking lot.
In general de Mazda3 is a great car for it's class and the s Touring and s Grand Touring has some really nice extras including 18-in alloy wheels, xenon headlights and a head-up display directly in front of the driver as well as the beautiful real leather seats (one of my fave things about this car).
To learn more about the Mazda 6 visit Mazda's website and follow Mazda on Facebook.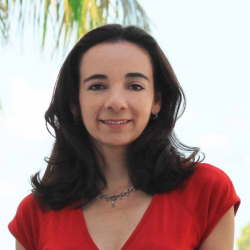 Latest posts by Paula Bendfeldt-Diaz
(see all)