This post is also available in: Español
Tax season doesn't have to be something stressful and you don't have to leave your home to file your taxes. I'm partnering with TurboTax to share with you how filing your taxes can be quick, easy and stress-free!
I'm starting 2021 with one less thing to worry about! This year I'm using the NEW product TurboTax Live Full Service. Which means I am having a bilingual tax expert prepare, sign, and even file my taxes for me – all from the comfort of my home. I wanted to share my review of TurboTax's Live Full Service product with you and why it is the best option for me this year!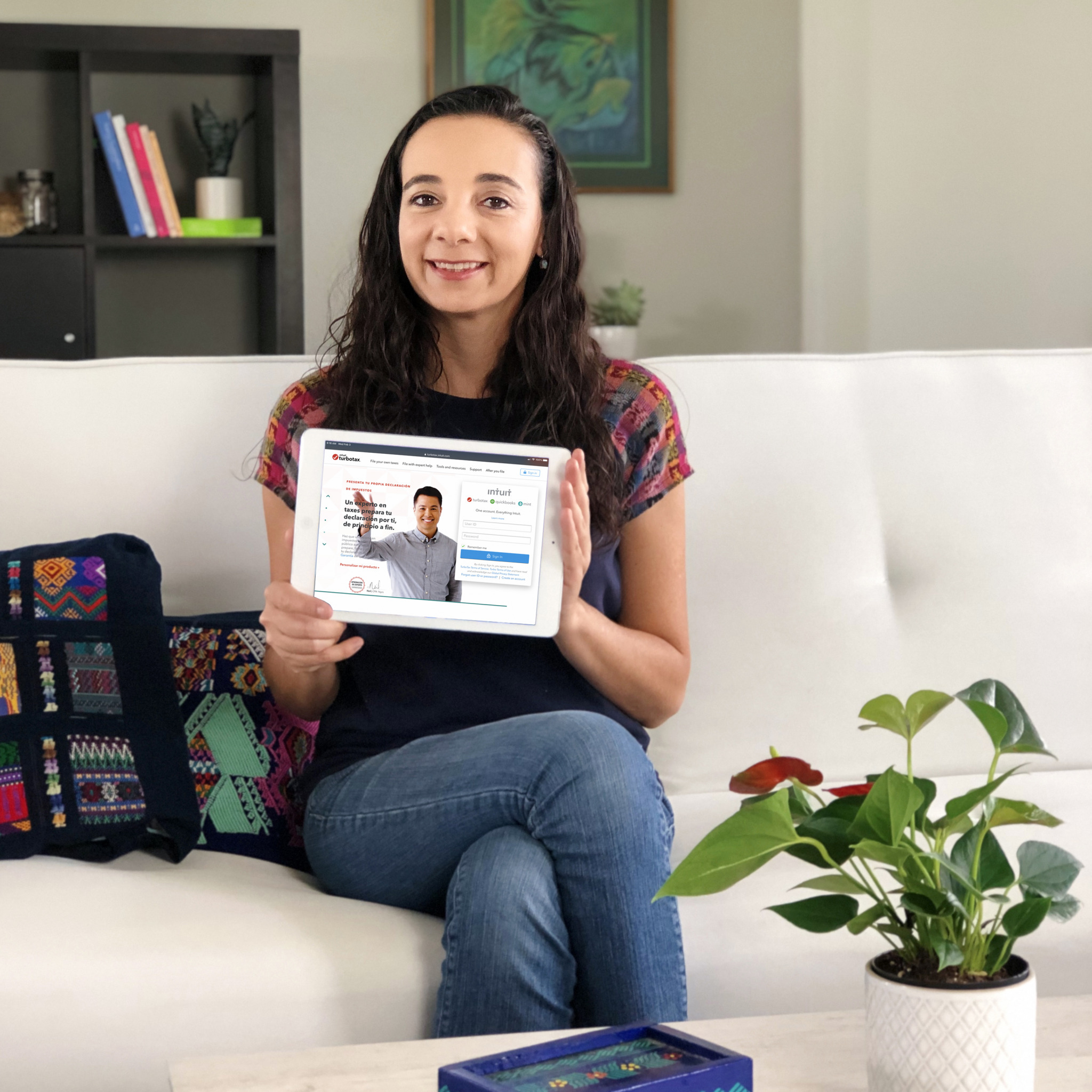 Let me start by saying that I have been using TurboTax for years now. I love that they have an option for everyone! You have multiple options:
do your taxes yourself;

have a bilingual tax expert answer all of your tax-related questions along the way via one-way video via TurboTax Live, or

use the Live Full Service option and have a bilingual dedicated tax expert do your taxes for you from start to finish! (even file for you!)
If you have a simple tax return you could even qualify for TurboTax's FREE edition. As I said, there's something for everyone and no matter what option you choose you can file your taxes with TurboTax without leaving your couch!.
In the last couple of years, I have used TurboTax Live and had the live support of a tax expert who answered all of my questions. This year I have a lot going on so I decided to hand off my taxes to an expert using their NEW TurboTax Live Full Service product offering. This was the best decision I have made. I didn't have to stress about my taxes at all, I didn't have to leave home and now all I have to do is wait for my refund to hit my bank account! So if you are wondering what is the easiest most convenient way to file your taxes, I can tell you that for me the right choice was TurboTax Live Full Service!
The Easiest Way To Do Taxes from Home. What is TurboTax Live Full Service?
With TurboTax Live Full Service you get personalized attention from a dedicated bilingual tax expert who will handle everything for you whether you have a simple tax return or a complex one. There was a time when I would make an appointment with a CPA and sit in their office for an hour or more going over all of my information and documents. As a self-employed freelancer and entrepreneur, my taxes are pretty complicated. There are lots of 1099s and detailed expenses to input, not to mention we also invest in the stock market, which complicates our return even further.
With TurboTax Live Full Service, we got matched with the right tax expert based on our unique tax situation. They worked around our schedule to prepare, file, and sign my taxes for us and we never even had to leave our home! And because I have been using TurboTax for a few years now, all of my basic information was already loaded in the software, so I didn't have to worry about spending time entering all my information again.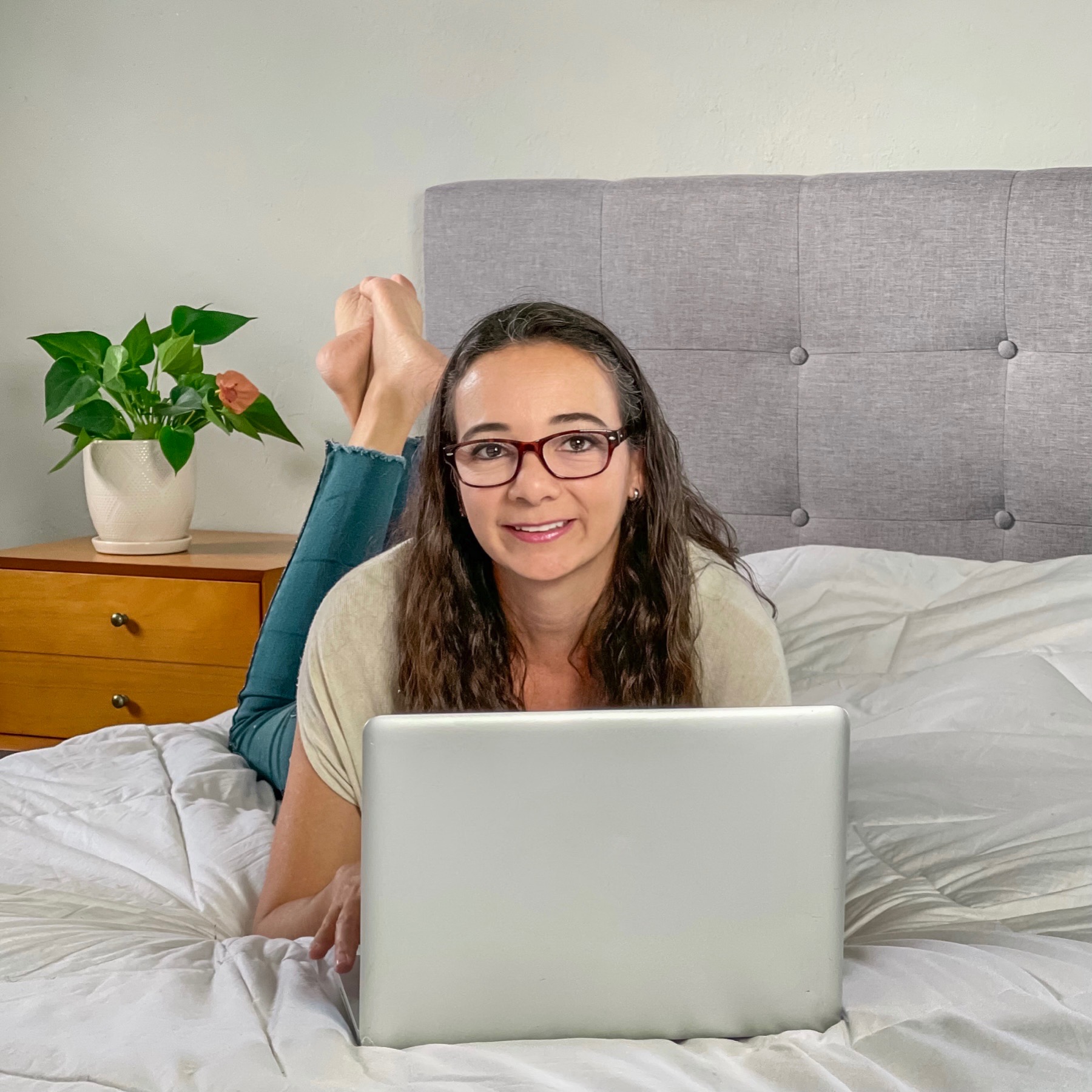 How Does TurboTax Live Full Service Work?
I love that with TurboTax, you don't have to worry about committing to any one of its product offerings. You can start off by doing your taxes yourself or even using TurboTax Live to have a dedicated tax expert at your fingertips, and then switch to the TurboTax Live Full Service option anytime during the process to have the expert do your taxes for you start to finish. The best part is that you don't have to pay until you actually file your taxes.
Here is how it works:
1. Upload your information: If you're familiar with TurboTax, you know how easy it is to upload all your information and documents. Just follow the guided prompt and answer simple questions about your life, like "Do you have kids?" and "Did you buy a house?" and TurboTax will find every tax credit and deduction you qualify for so you can be confident you are getting every dollar you deserve, backed by its Expert Approved Guarantee.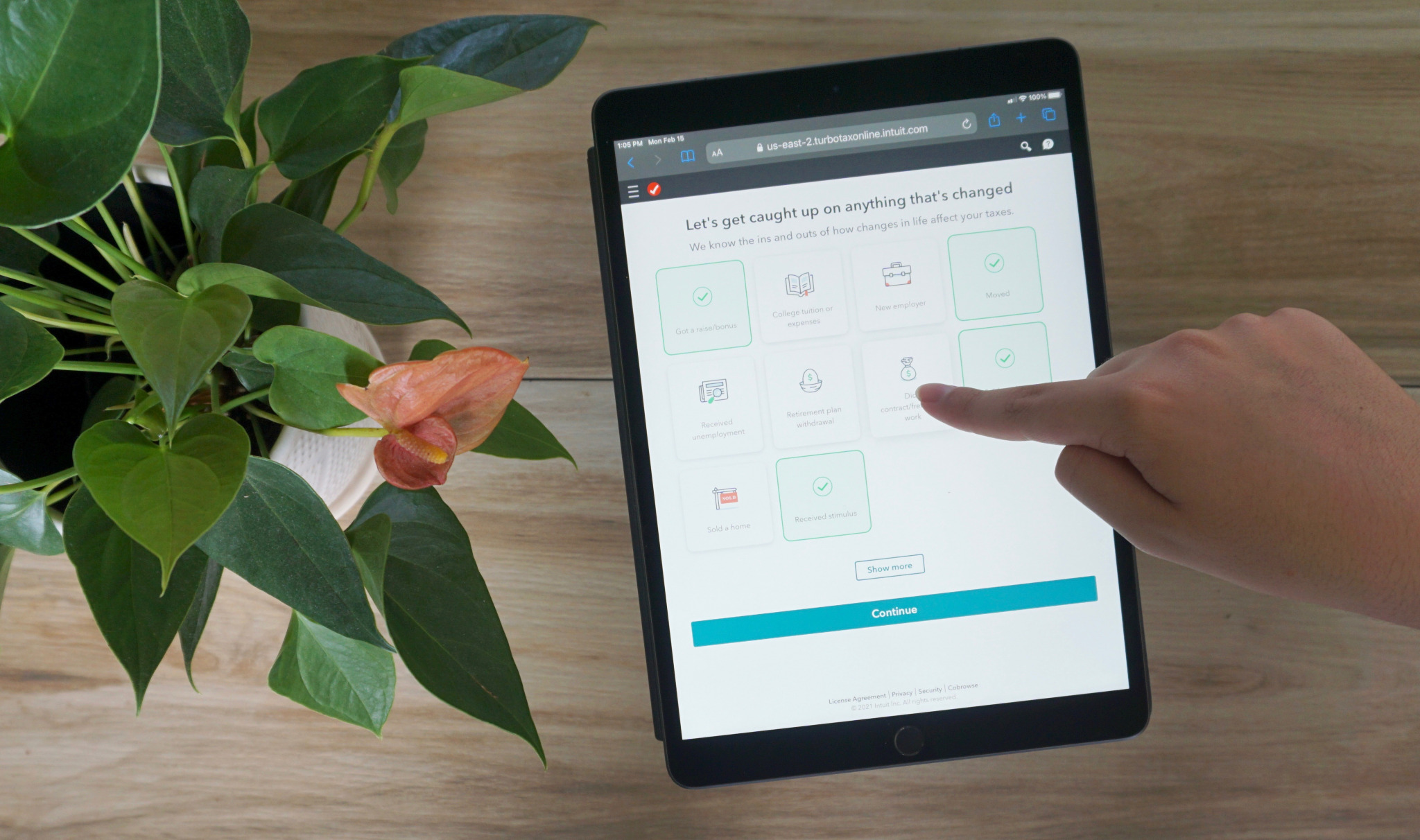 And when you file with TurboTax, inputting your information is so easy! By using the Snap & Autofill feature, all you have to do is snap a photo(s) of your W-2s or 1099s with your phone or tablet, verify your data, and watch as your information is securely put into all the right tax forms for you. Additionally, TurboTax securely imports tax information directly from over 1 million employers and financial institutions, eliminating data entry and helping to ensure accuracy.
2. Get matched with a tax expert: In the past, I have worked with CPAs that were not familiar with the blogging and influencer business. It was really challenging having to explain what I do and how my business works. I love that the TurboTax LIve Full Service option matches you with a dedicated tax expert that has expertise and experience with your unique tax situation, so you know that you are talking to someone that can really help you and answer questions related to your taxes and how to get your maximum refund.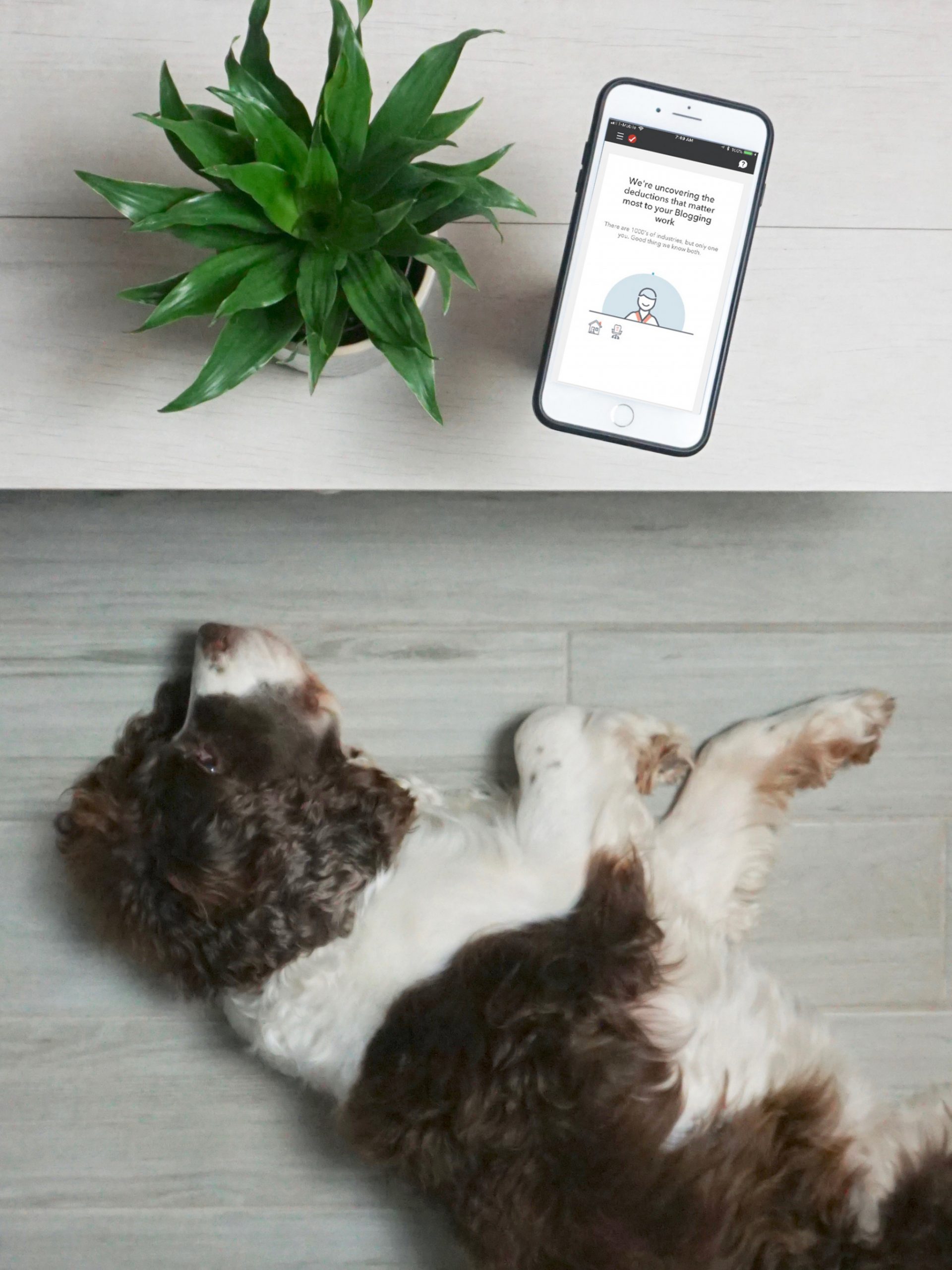 3. Meet with your dedicated tax expert when it's convenient for you: There's no need to take time off work or to drive somewhere. With TurboTax, your tax expert will work around your schedule and you won't even have to leave home! You will be connected with your tax expert via one-way video call so that he or she can learn about your tax situation and answer all of your tax questions.
4. Hand off your taxes to TurboTax: If you opt to use TurboTax Live Full Service, your dedicated tax expert will take care of all the hard work and prepare your taxes for you from start to finish. After preparing your taxes, your expert will review everything and get your go-ahead to sign and file your return for you.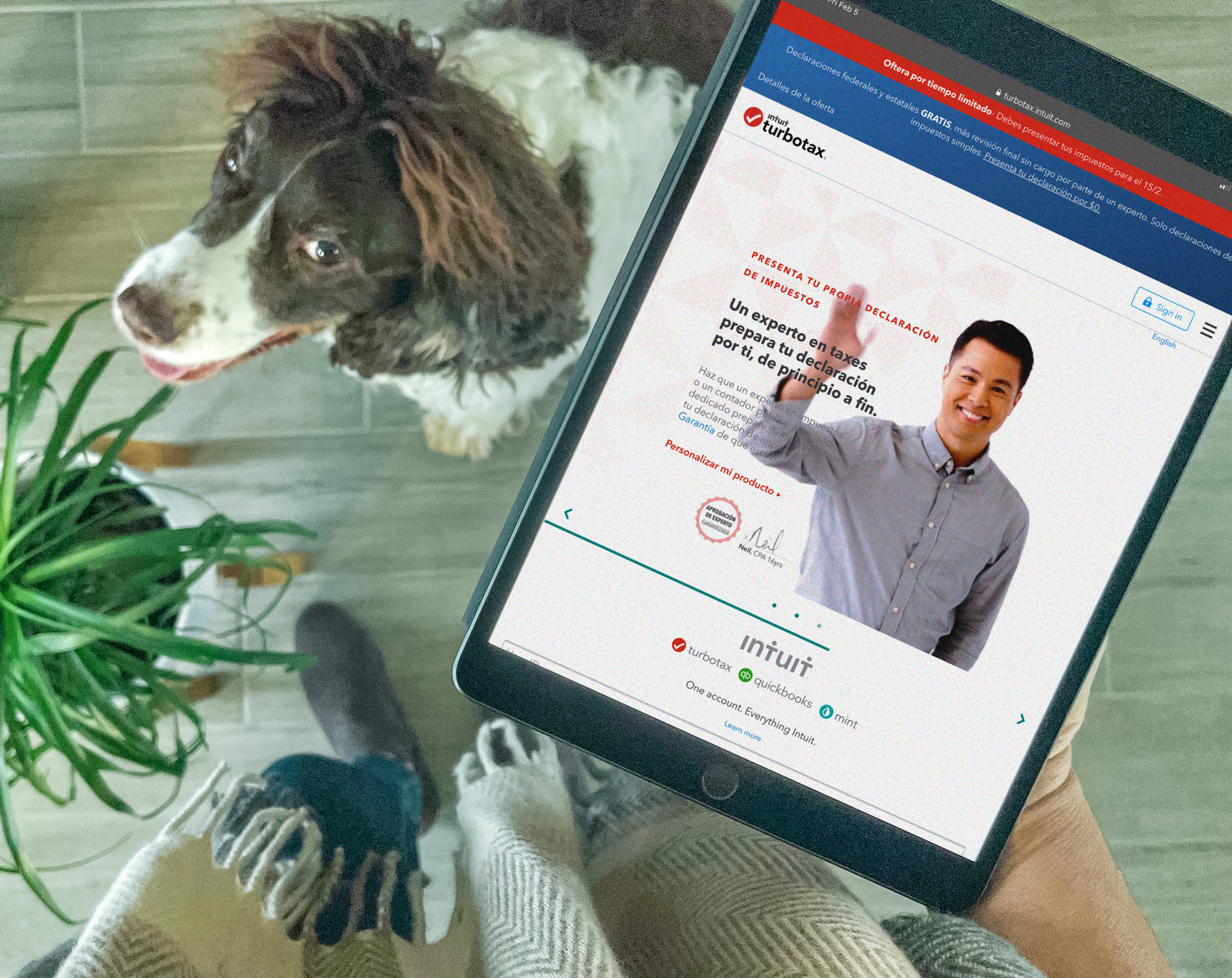 The best part is that by filing with TurboTax, you can file with confidence knowing your taxes are done right. TurboTax gives you peace of mind with its 100% Accurate, Expert Approved Guarantee. If your taxes are not filed correctly because of an error that a TurboTax tax expert made, TurboTax will pay any IRS or state penalties (or interest) and will also amend your return at no additional cost.
Take the first step by downloading the TurboTax app or signing up at TurboTax.com. If you've never filed with TurboTax, you will be surprised by how easy the process is. And if you've filed with TurboTax before, you'll love TurboTax Live Full Service! So don't wait to start filing with TurboTax today so you can get your maximum refund, guaranteed!
Disclosure: I am not a tax expert and I am sharing tips from my own experience as I filed my taxes with TurboTax. You should consult with a CPA if you have any questions.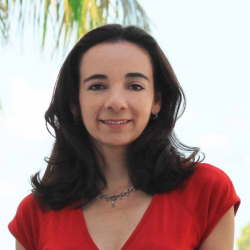 Latest posts by Paula Bendfeldt-Diaz
(see all)