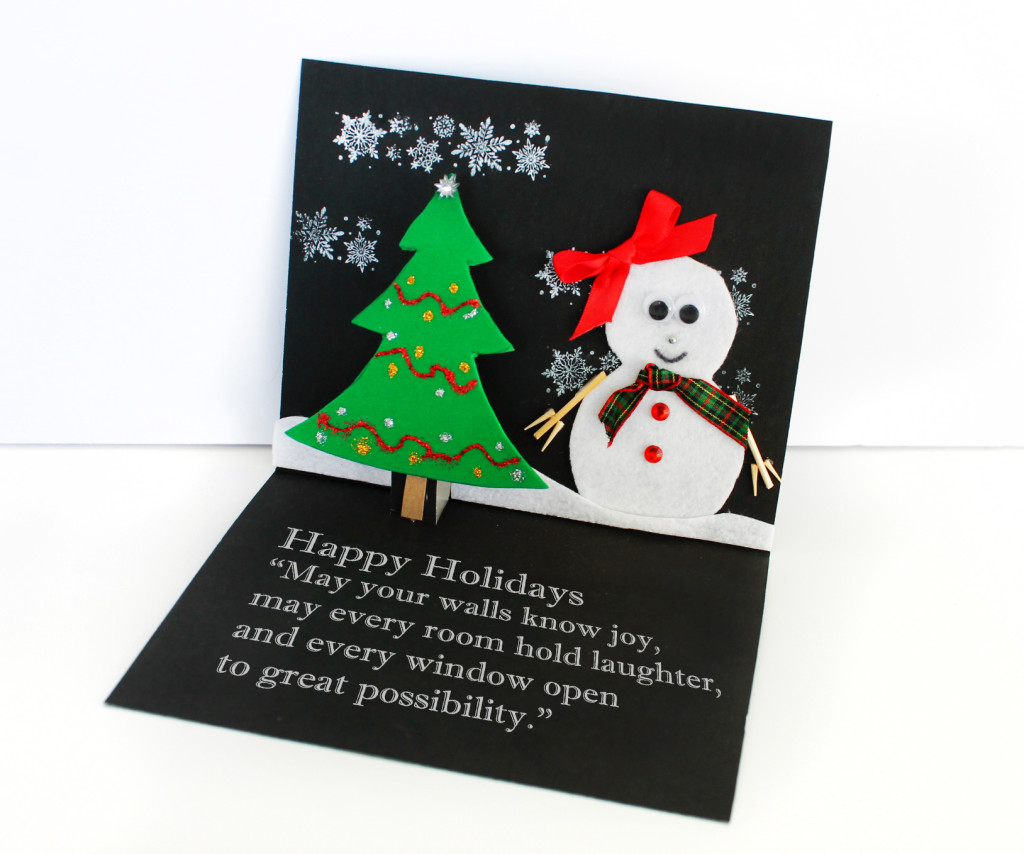 This weekend we have been getting into the holiday spirit listening to Christmas music, baking Christmas treats and making holiday cards to give to the grandparents and other family members along with their Christmas gifts.  I believe that there is nothing better than giving a gift that has been made by you and that is specially true for my kids and their grandparents.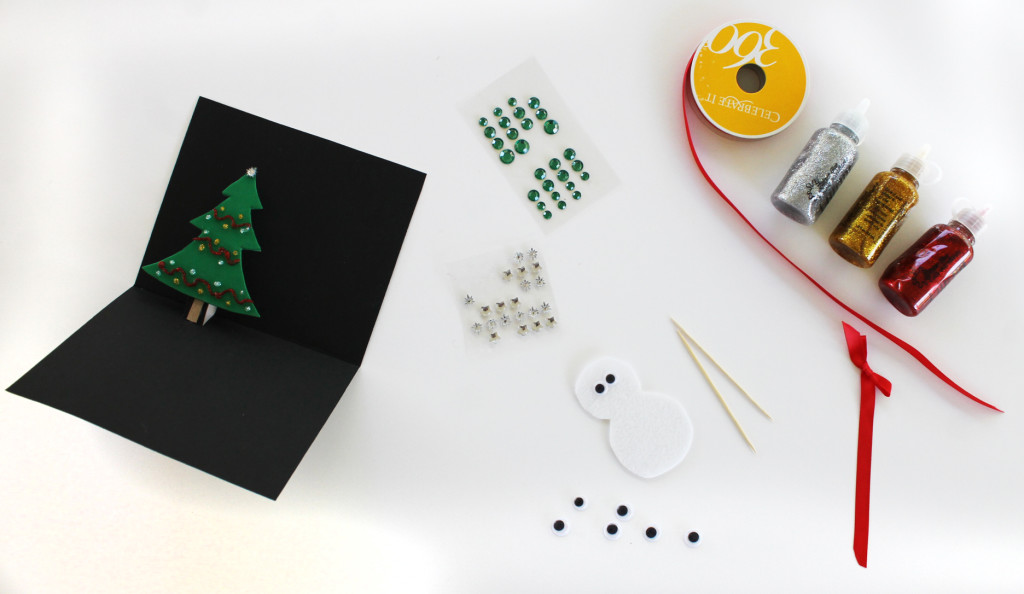 We decided to make some last minute cards and we used materials we already had around the house:  black card stock, green foamy, white felt, glitter glue, self adhesive jewels , goggly eyes, christmas themed ribbons, a snowflake stamp and toothpicks.
The kids came up with the idea of what they wanted to include in the card. My daughter wanted a snow man and my little man wanted a Christmas tree and he wanted to make it a pop-up card as he had received one recently and loves doing new things when making crafts.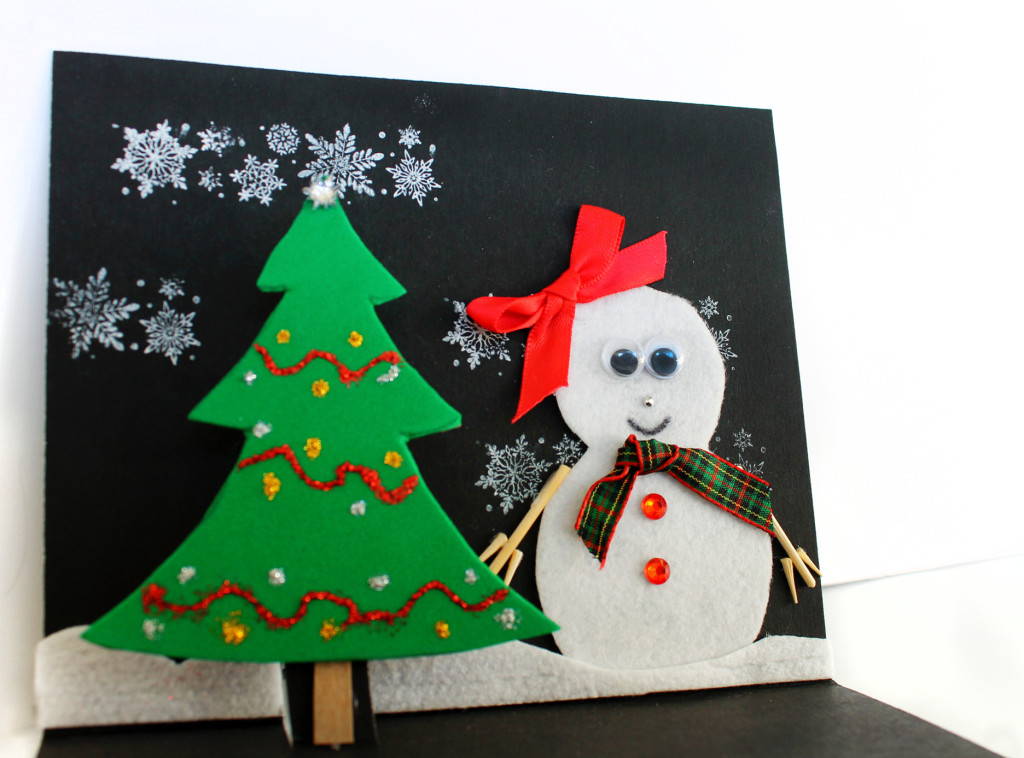 There are so many things you can do when making a holiday card and I believe the important thing is for you to let your kids use their creativity and enjoy not only creating it but also coming up with the ideas of what to do and what materials to use when making the cards.
Wishing everyone a wonderful Holiday Season and a Merry Christmas. May 2014 bring you all wonderful things!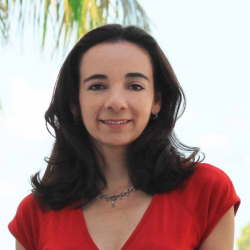 Latest posts by Paula Bendfeldt-Diaz
(see all)