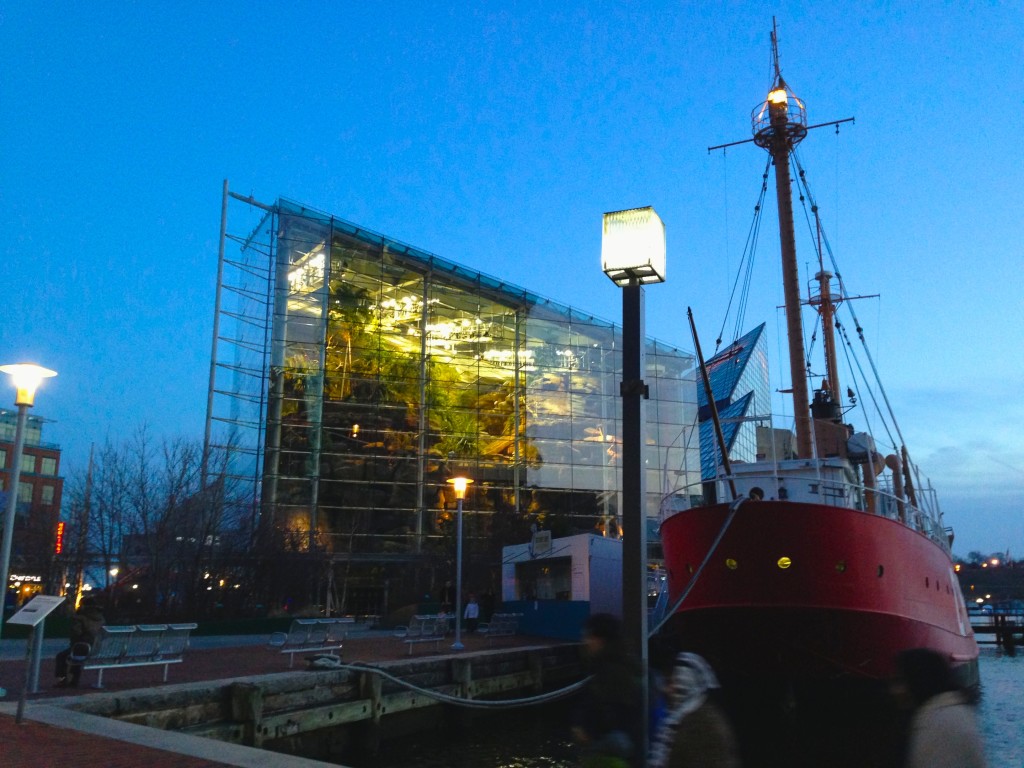 My daughter loves animals so when we travel we always look for opportunities to learn and get close to nature, even if we are visiting a city.  On our recent trip to Washington D.C. we made a half day trip to Baltimore to visit the National Aquarium.
Located in Baltimore's Inner Harbor the National Aquarium was the first aquarium I  ever visited and it holds a special place in my heart.  Built in 1981 it's still considered one of the 10 best aquariums in the country and it's home to over 650 animal species from jellyfish, sharks and a giant octopus to amphibians, birds and small mammals.
As soon as we entered the Animal Planet Australia: Wild Extremes exhibit both of my kids where in complete awe.  Set in a 120-foot-tall glass cube this exhibit immerses you in a typical northern Australia river gorge with over 1,800 native animals and plants.  As we walked the kids discovered crocodiles, turtles, fish and barramundi, while kookaburras, parrots, and lorikeets flew overhead.
One of my favorite exhibits, Jellies Invasion, features nine species of these magical translucent creatures that seem to fly in the water.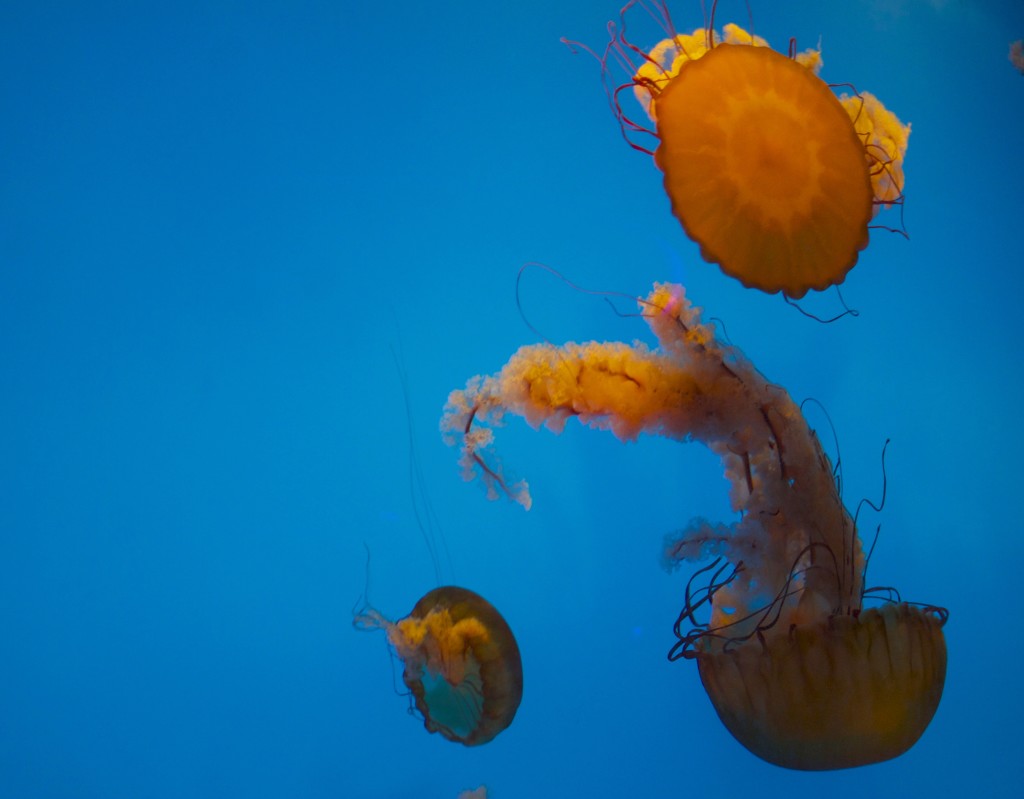 At the Upland Rainforest we felt like we walked right into a tropical jungle where golden tamarin monkeys watched us from up in the trees and beautiful colored parrots and scarlet ibises peeked from behind the vegetation.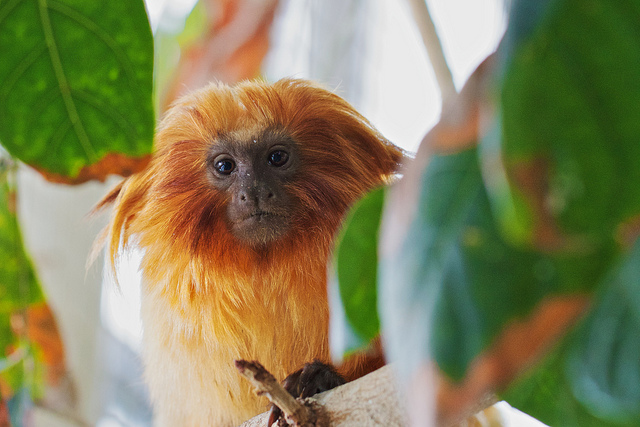 As you walk inside the doughnut-shaped coral reef and shark tanks you really feel like you are submerging into their habitats and getting a special, close up peek, into their underwater lives.
If you are looking for something more the National Aquarium in Baltimore has group programs that include shark sleepovers for kids ages 4 and up and their parents; daily fish feedings; a behind-the-scenes dolphin tour; and a family eco-bike trek.
Tips When Visiting The National Aquarium in Baltimore
Best times to visit: The National Aquarium welcomes more than a million visitors per year and during summer and holidays it can get really crowded.  If you are going try to go on a weekday. If you are going on a weekend arrive early as sometimes the wait to get in can be  up to two hours.
But your tickets online: Skip the line and get a guaranteed entry time by buying your tickets online.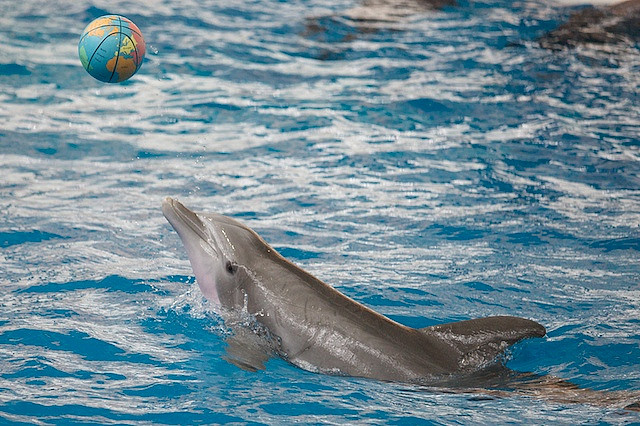 Don't miss the dolphin show. At the dolphin show guests learn hand signals for speaking to dolphins and use them to pick tricks. Make sure you are there at least 15min before it begins so you can catch a good seat, but don't sit too close unless you want to get wet.
Dining options: the cafes and snacks ant the aquarium are a bit pricey.  It's a much better option to have lunch or dine at any of the nearby restaurants on the Inner Harbor. Just make sure that when you leave the aquarium you get a stamp so you can return.
Take advantage of Friday after 5pm discounts: during the cooler months, usually from October to March, the aquarium discounts admission on Fridays after 5 p.m. Check the National Aquarium website for exact dates and discount here.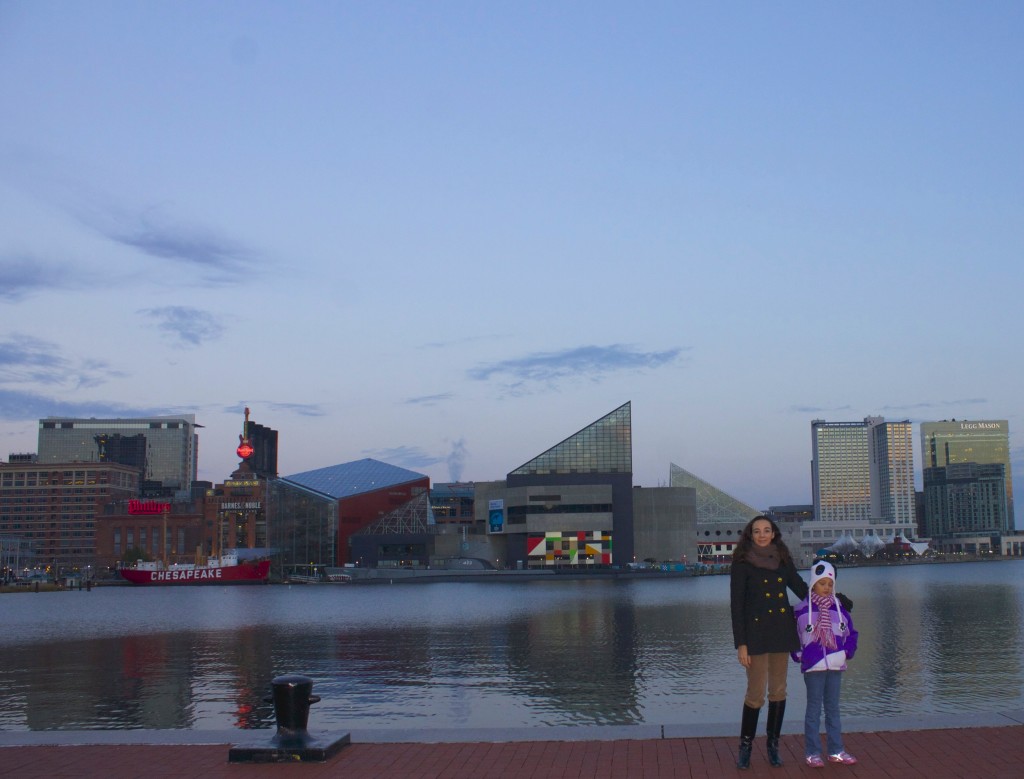 The Baltimore National Aquarium and the surrounding shops, restaurants and museums on Baltimore's Inner Harbor make it a great place to take the kids and spend the day with the family.
Visit the Baltimore National Aquarium website to get more information about the animals and exhibits or like them on Facebook to stay up to date with their latest events and activities.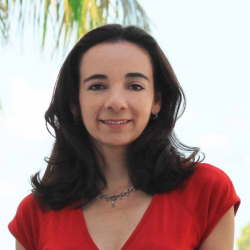 Latest posts by Paula Bendfeldt-Diaz
(see all)