I was so excited about getting an invitation from Hilton to enjoy their new Experience Orlando package which gives you the opportunity to try so many Orlando attractions and save money this summer!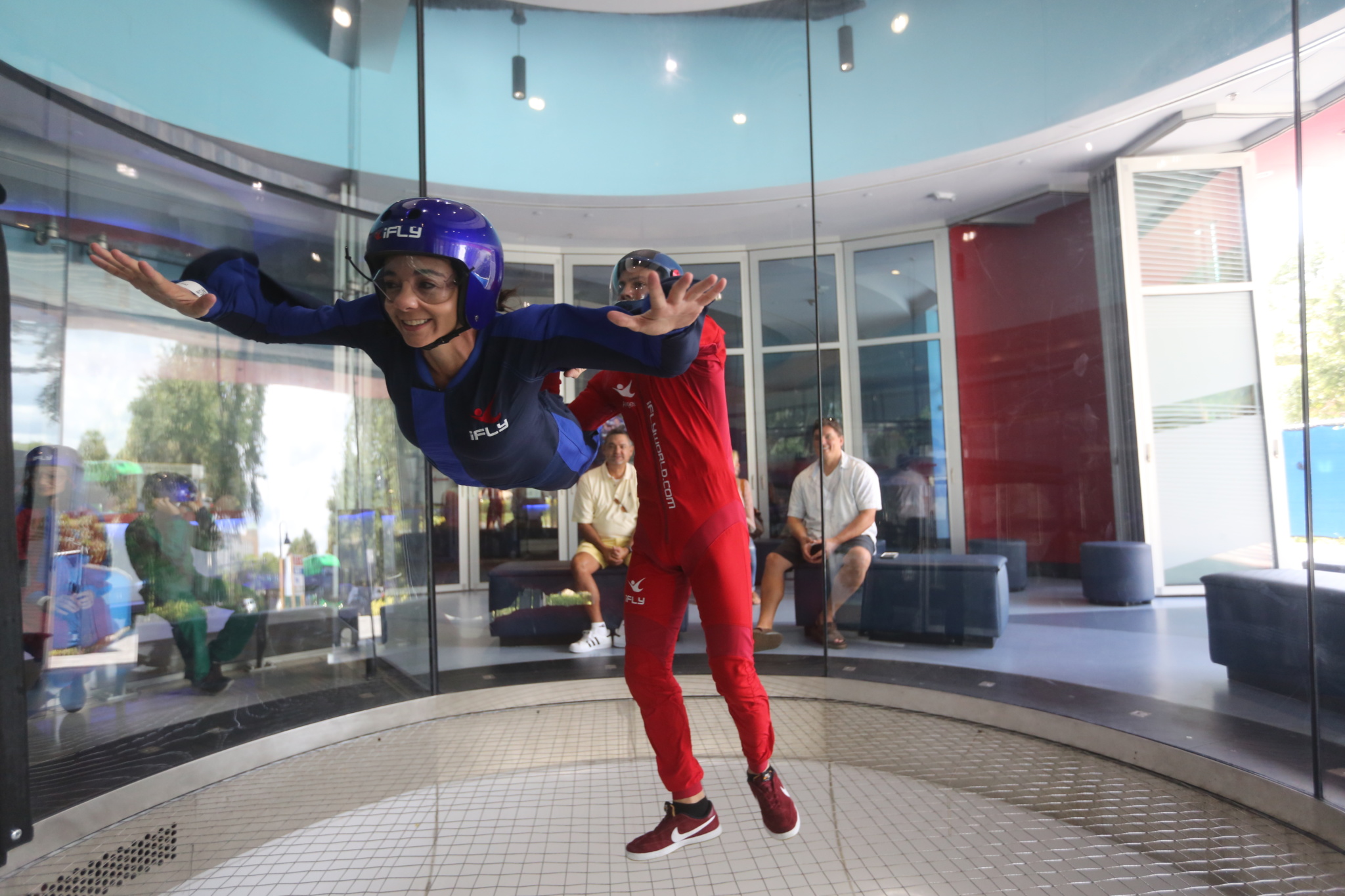 There are so many fun family attractions in Orlando beyond the theme parks and we love experiencing something new every time we go. This past weekend we had the opportunity to stay at the Hilton Bonnet Creek in Orlando and not only enjoy a wonderful family weekend at this fantastic resort but also got to do some things we had done before like indoor skydiving and our first escape room!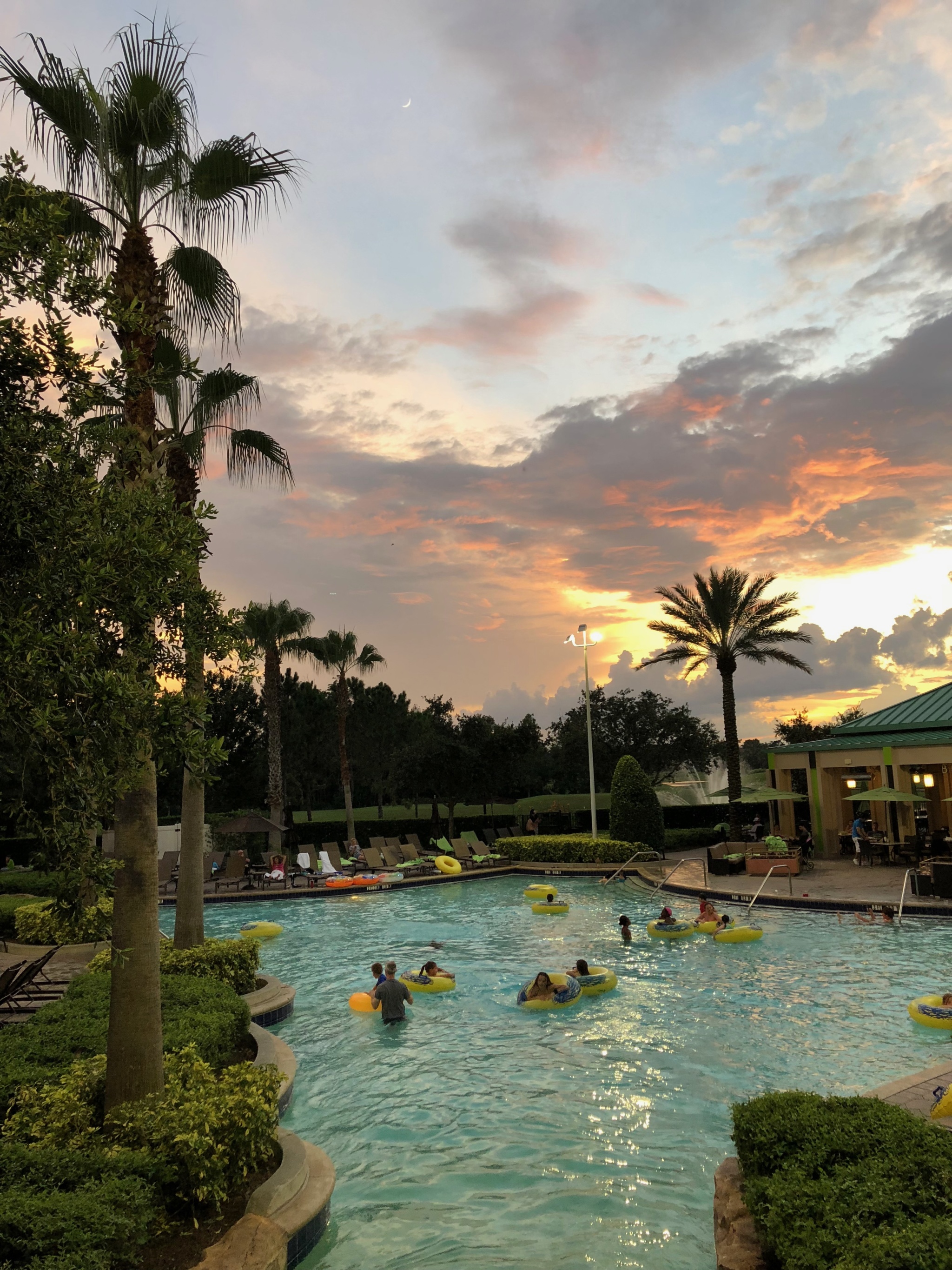 Even though most people visit Orlando for the major theme parks you don't want to miss out on all of the other amazing experiences and by staying at a Hilton in Orlando (there's over 20 Hilton family hotels in the Orlando area) and taking advantage of the Experience Orlando package you get to save on a variety of local attractions!
Trying New Things In Orlando
What I really love about Orlando, besides the fact that it's home to the happiest place on Earth, is that there is such a wide variety of fun, exciting and educational attractions! There is so much to do that sometimes it's hard to choose. We make it a point to try something new every time we visit Orlando, this not only provides for new and exciting family memories but it also let's us discover things new favorite things to do and discover new things about ourselves. Traveling gives you a great opportunity to expose yourself and your kids to new things, opening up their horizons and building up their self confidence and what better place to do this than in Orlando: were there are so many options!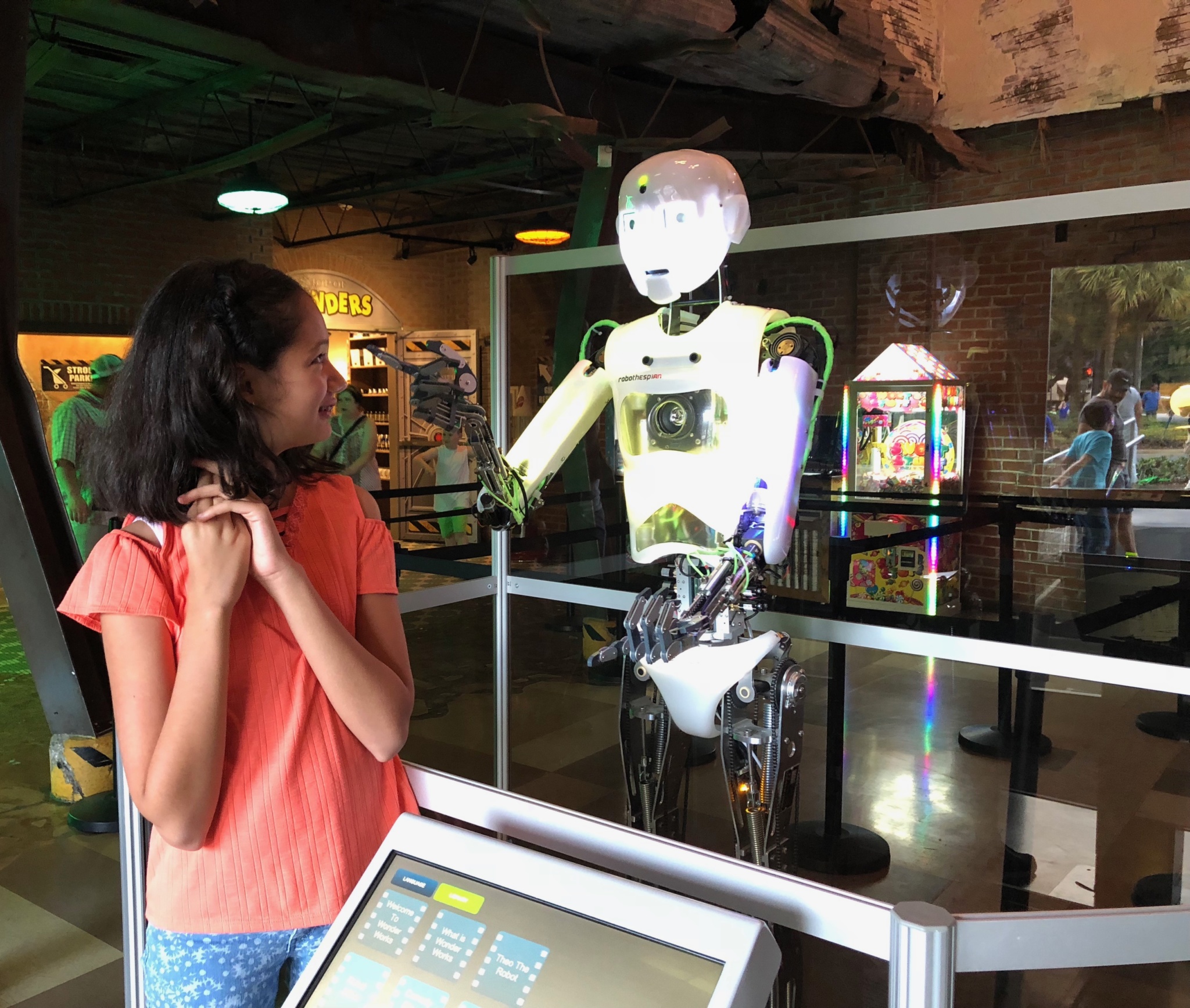 iFLY Indoor Skydiving
Out of all of the things we've done in Orlando iFLY Skydiving is now at the top of our list for being the most exciting and exhilarating experience! It's hard to describe what it feels like to fly unless you've experienced it and iFly gives you that amazing feeling of free flight without having to jump from an airplane. We loved how professional and fun our flight instructor was and we all had an unforgettable time flying! We can not wait to go back and do this again, it was fantastic and if you've never done it I highly recommend you try it!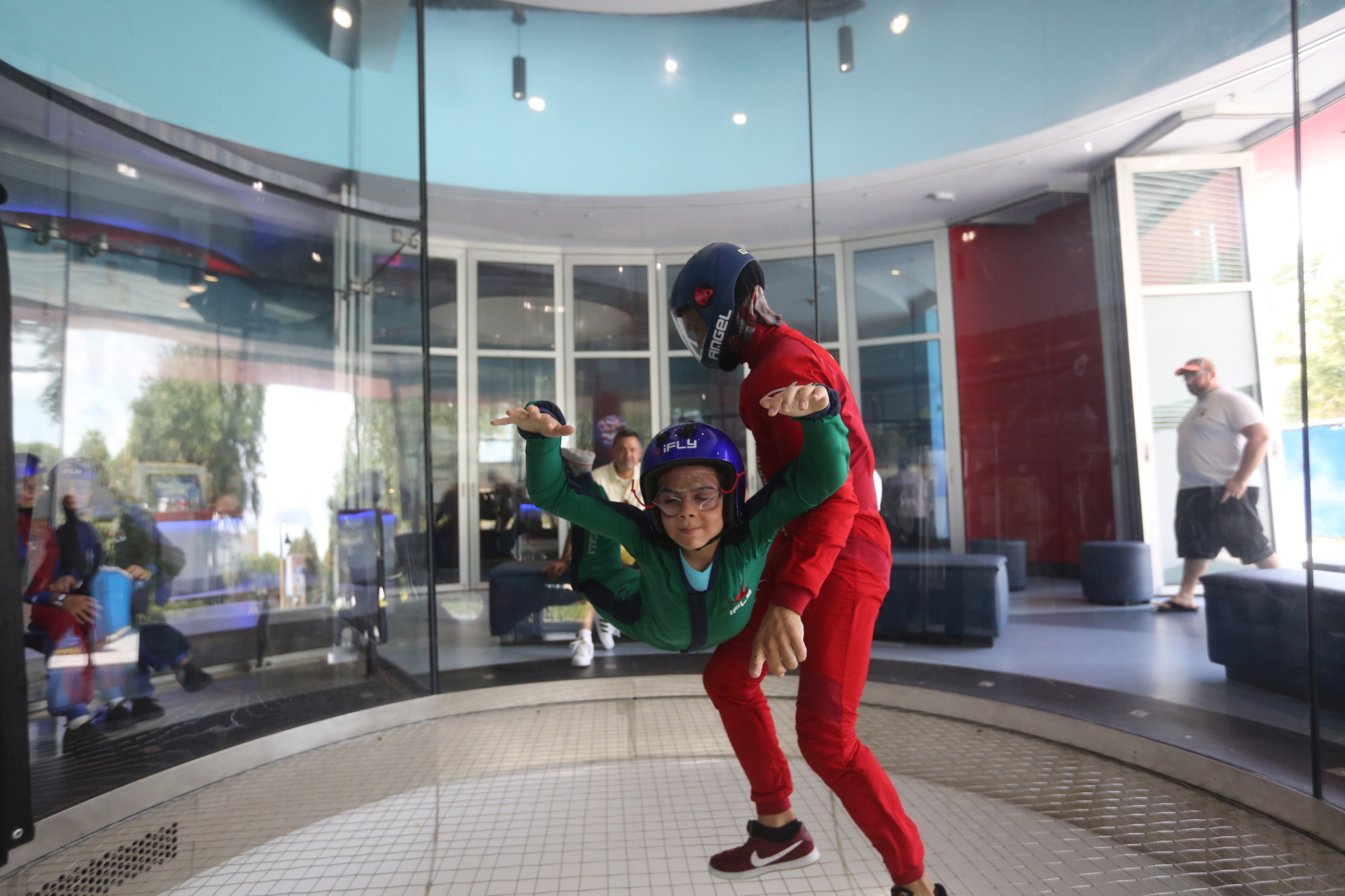 WonderWorks and The Outta Control Magic Comedy Dinner Show
WonderWorks is a great option for those rainy summer days . This indoor . There were tons of interactive exhibits and virtual reality rides.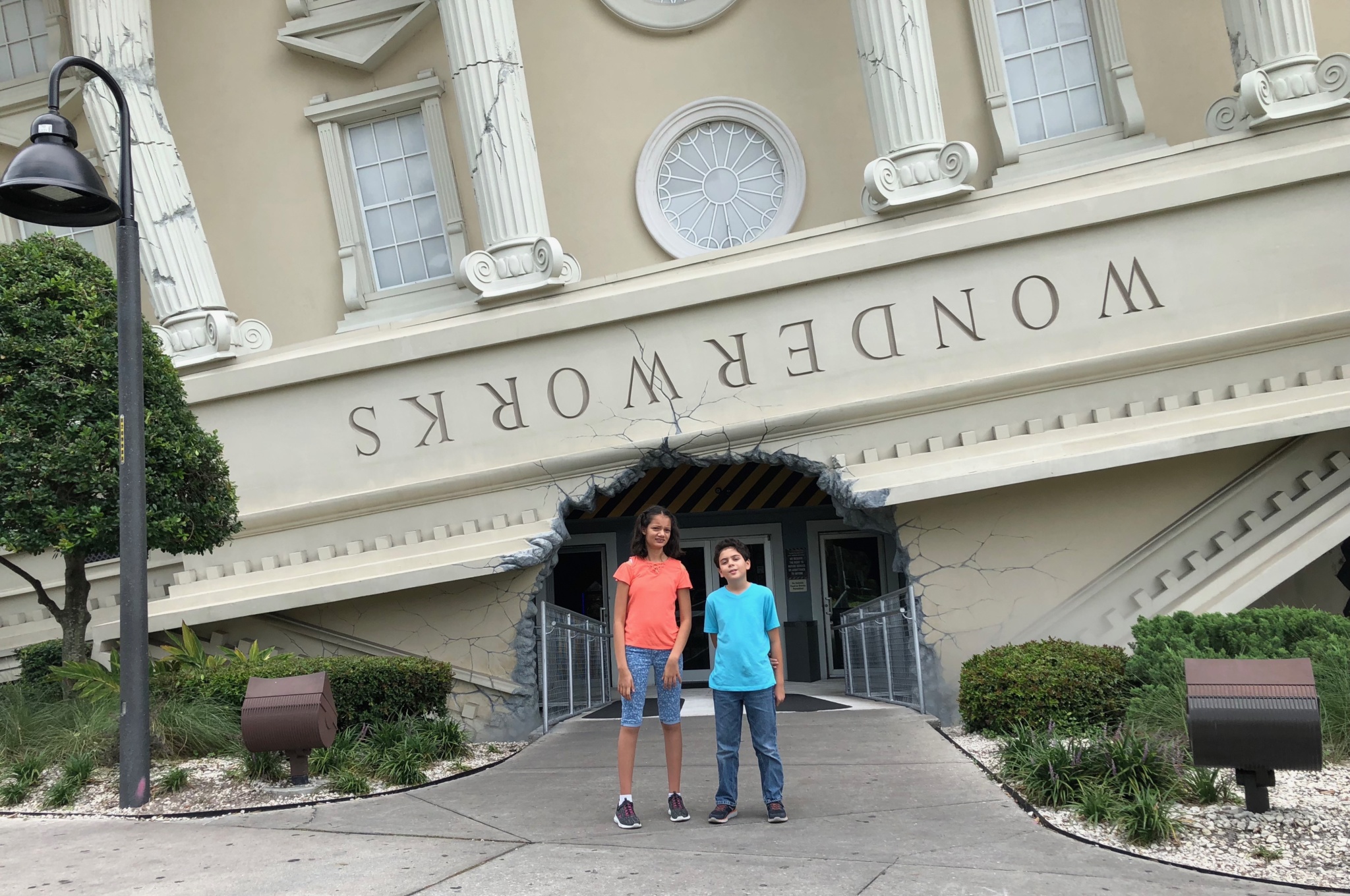 My kids loved making giant soap bubbles, talking with a robot and playing laser tag!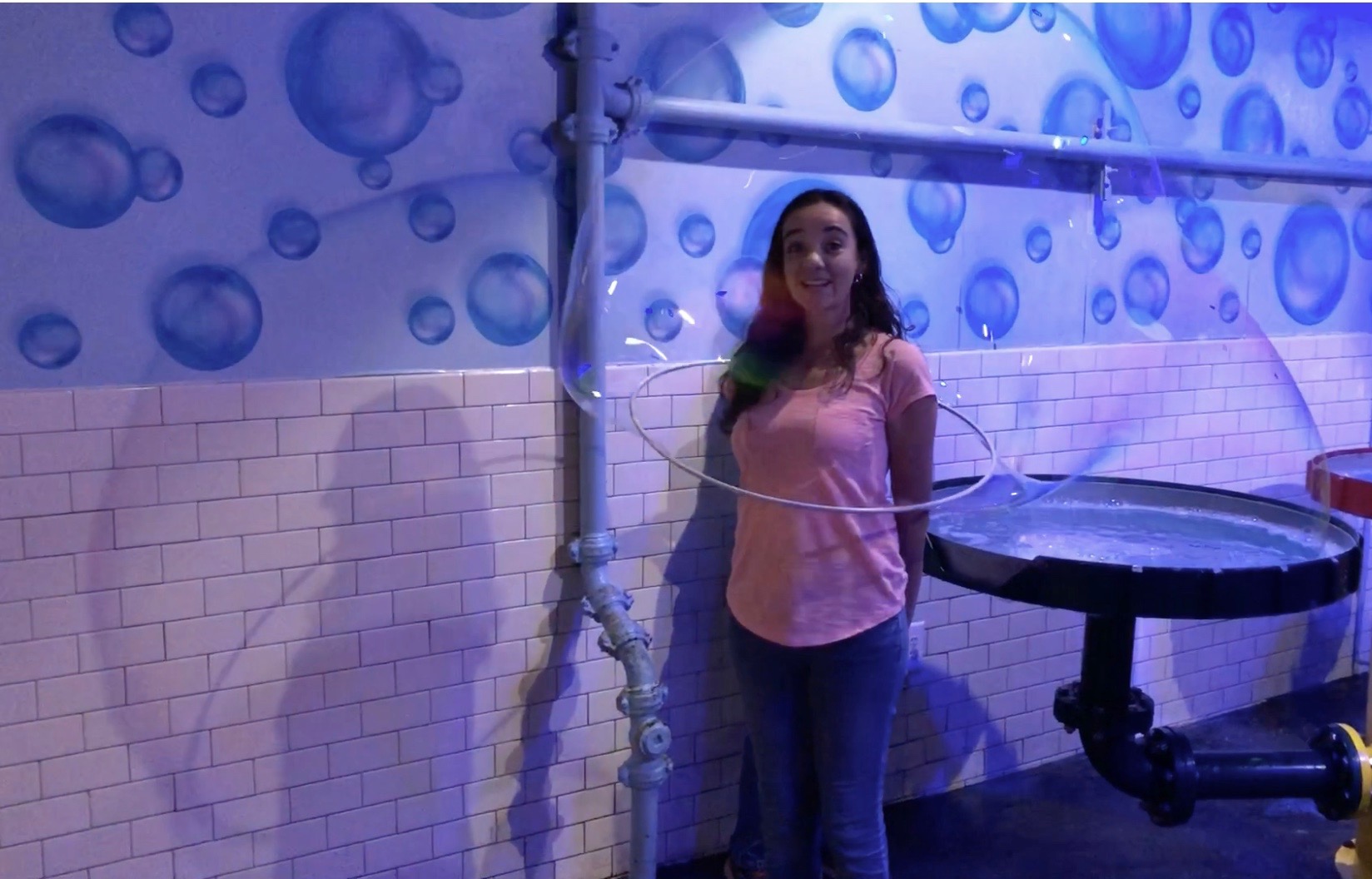 We ended our WonderWorks experience with their comedy dinner show. My kids had a blast and could not stop laughing during the comedy dinner show. This was a great option for a fun family dining experience and was also quite affordable.
Staying at the Hilton Bonnet Creek
Combining our stay at the Hilton Bonnet Creek, which in my opinion is one of the best Orlando resorts for families with trying out new experiences in Orlando made for one of the most fun, exciting and unforgettable family vacations we've had in Orlando (and we go to Orlando at least 5 or 6 times per year).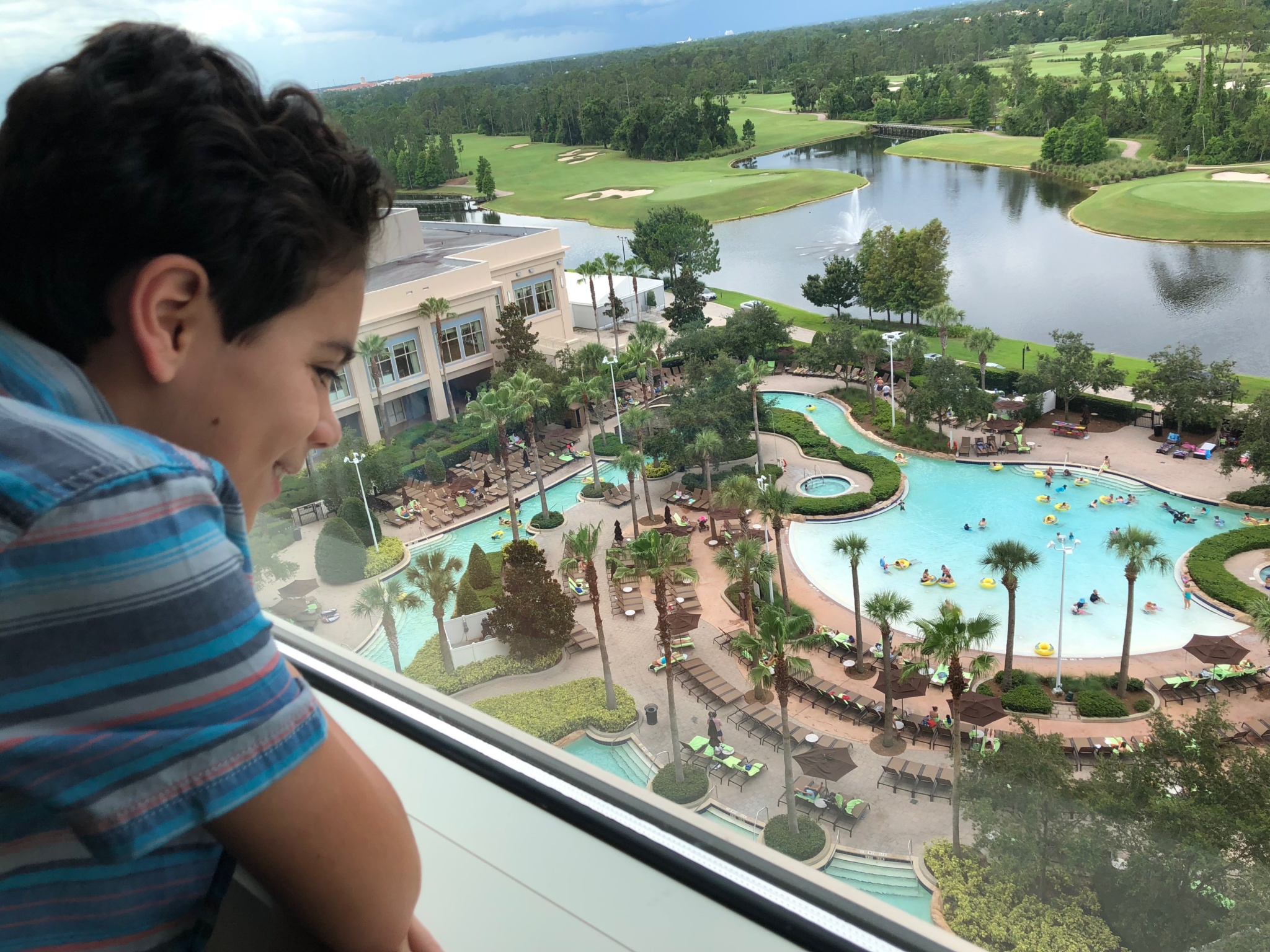 Staying at the Hilton Bonnet Creek gave us the opportunity to really relax and unwind by taking a day off from exploring and just enjoying the amazing pool with it's lazy river and water slide.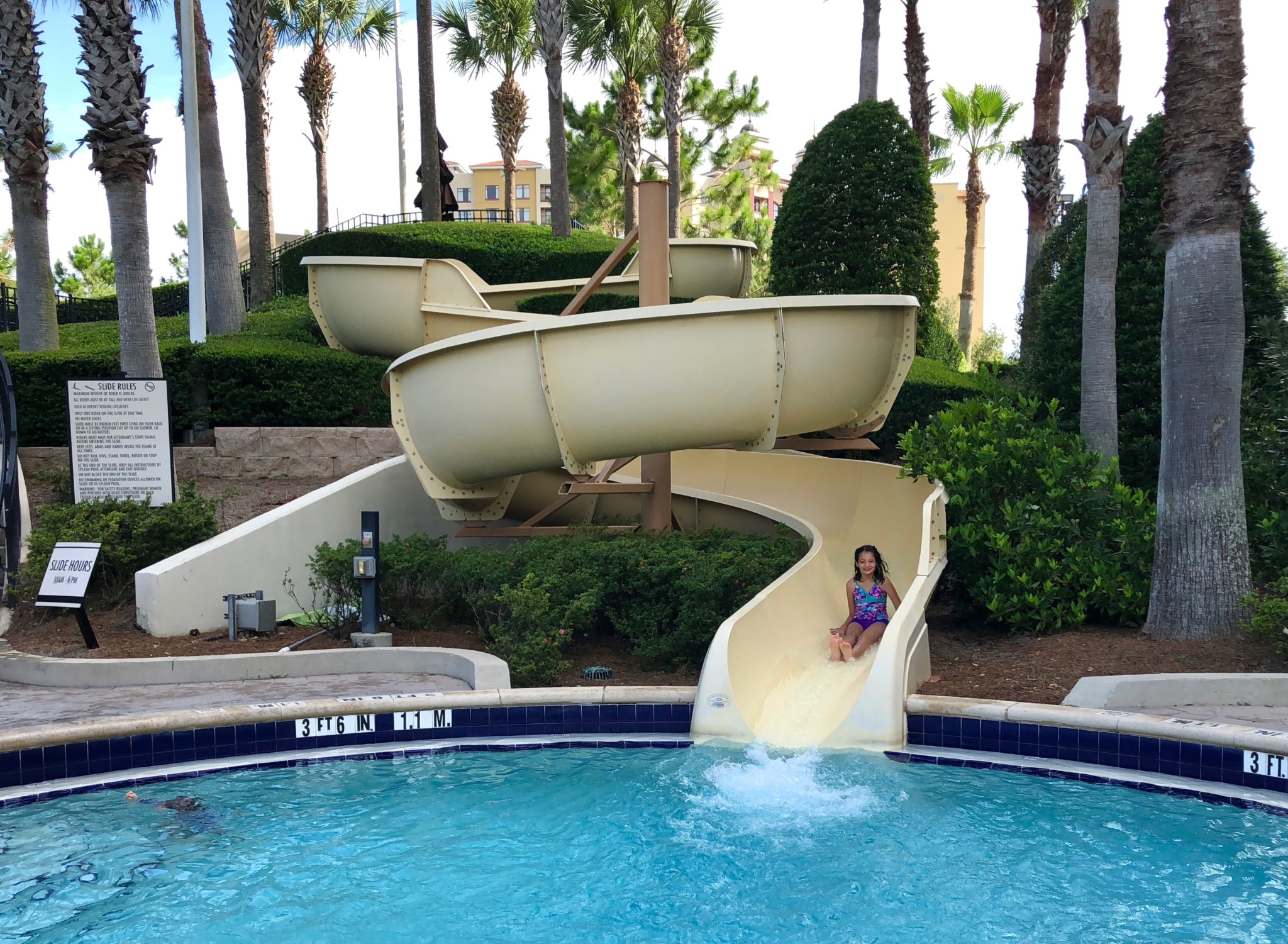 Since staying at the Hilton hotels this summer means getting great savings on lots of attractions and experiences check out the Orlando Hilton hotels when you're planning your Orlando family vacation this summer.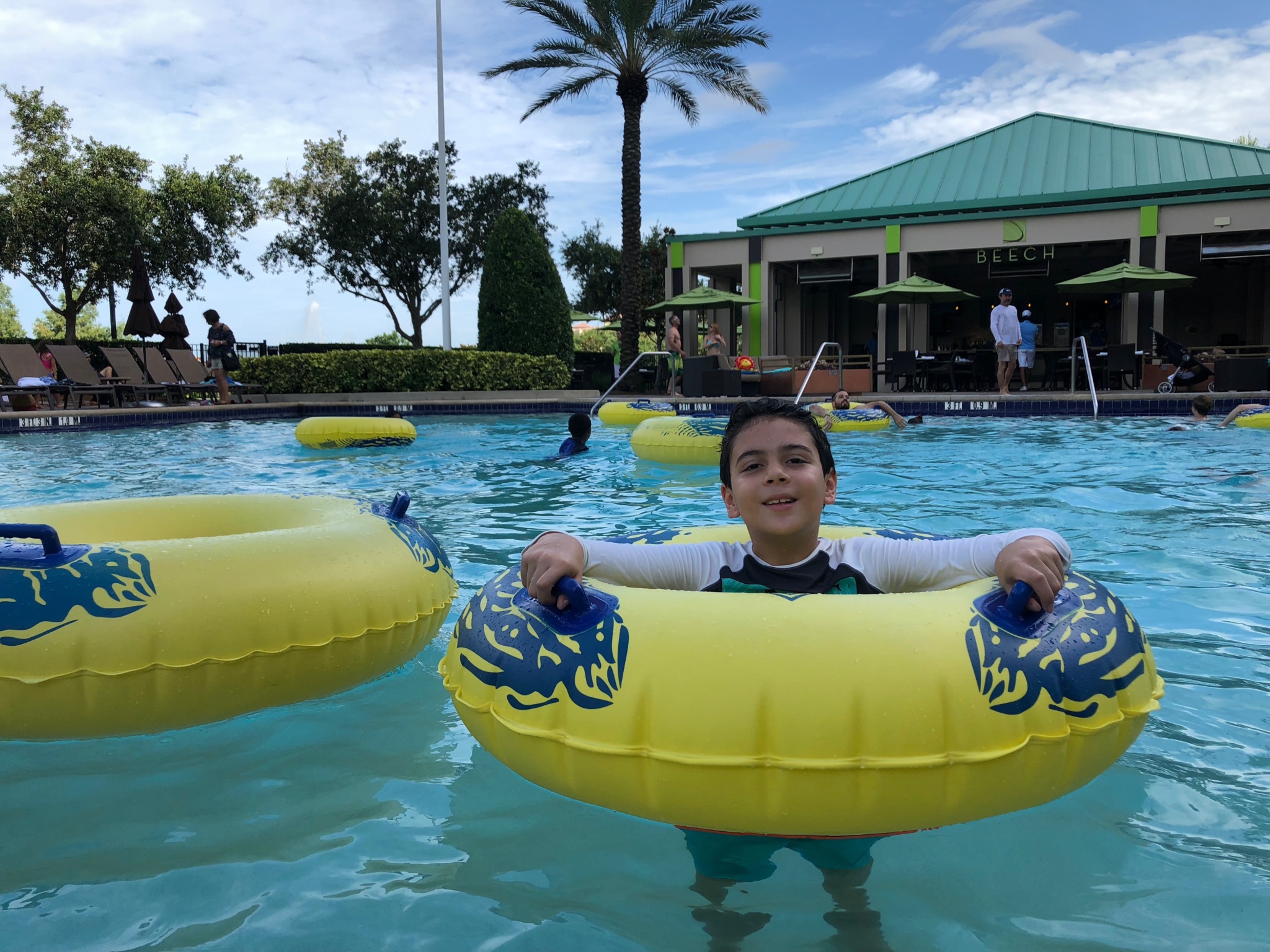 Make some unforgettable memories by including some new experiences in your vacation plans and start by looking at the list of attractions in Hilton's the Experience Orlando package and choose three new things you have never done before like learning to fly!!
About the Hilton Experience Orlando package
From July 1 – September 30, 2018, over 20 Hilton family hotels in Orlando will offer a brand new Experience Orlando package, giving guests the chance to enjoy Orlando activities beyond the theme parks during their visit. When you book the Experience Orlando package with any of the participating Hilton hotels you will get exclusive access to over $200-worth of unique discounts at over a dozen attractions and experiences around Central Florida, from family-oriented to thrilling adventures.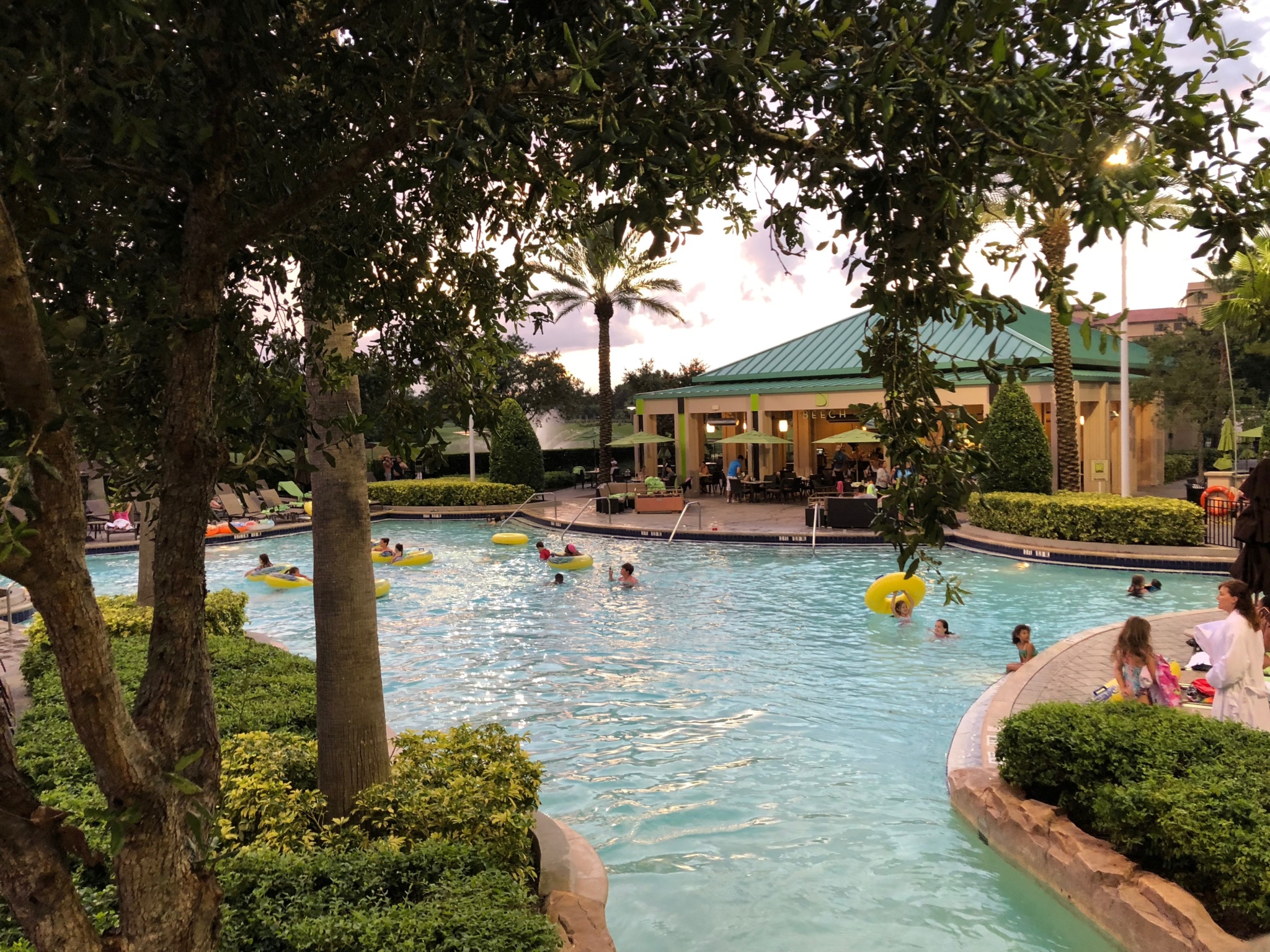 This is such a great way to save and try something new in Orlando. I love that the attractions include something for everyone, from thrilling to unique and we got to try some some things we had never done for the first time creating family memories that will last a lifetime!