Thank you Culver's for sponsoring this post.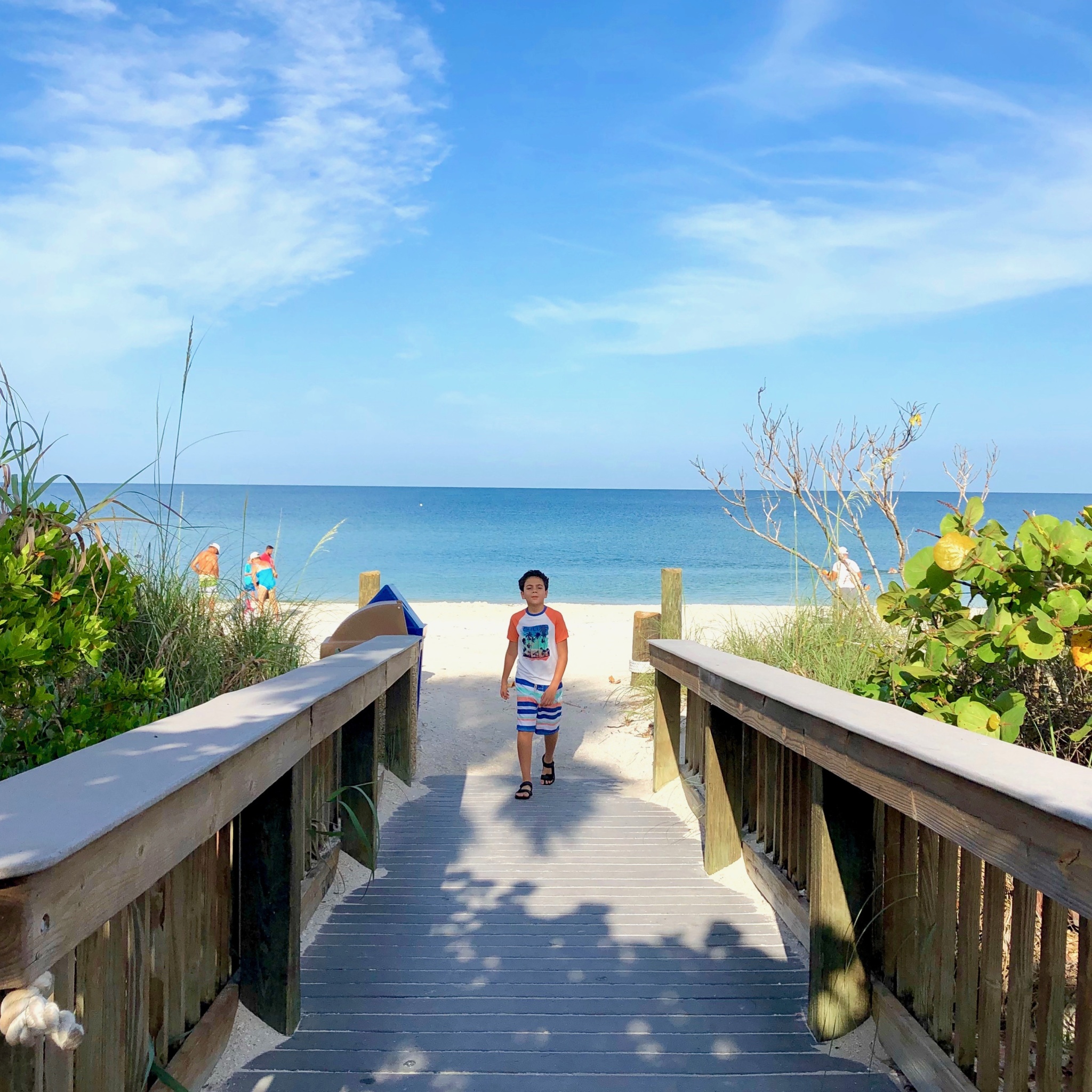 Summer is in full swing; my kids are out of school and we're doing our best to enjoy everything that makes summer our favorite time of the year. As a kid I remember looking forward to enjoying summer all year long and my best memories are not about big vacation trips but about those times spent with family enjoying the long warm days. Summer memories are about those simple things that bring us together.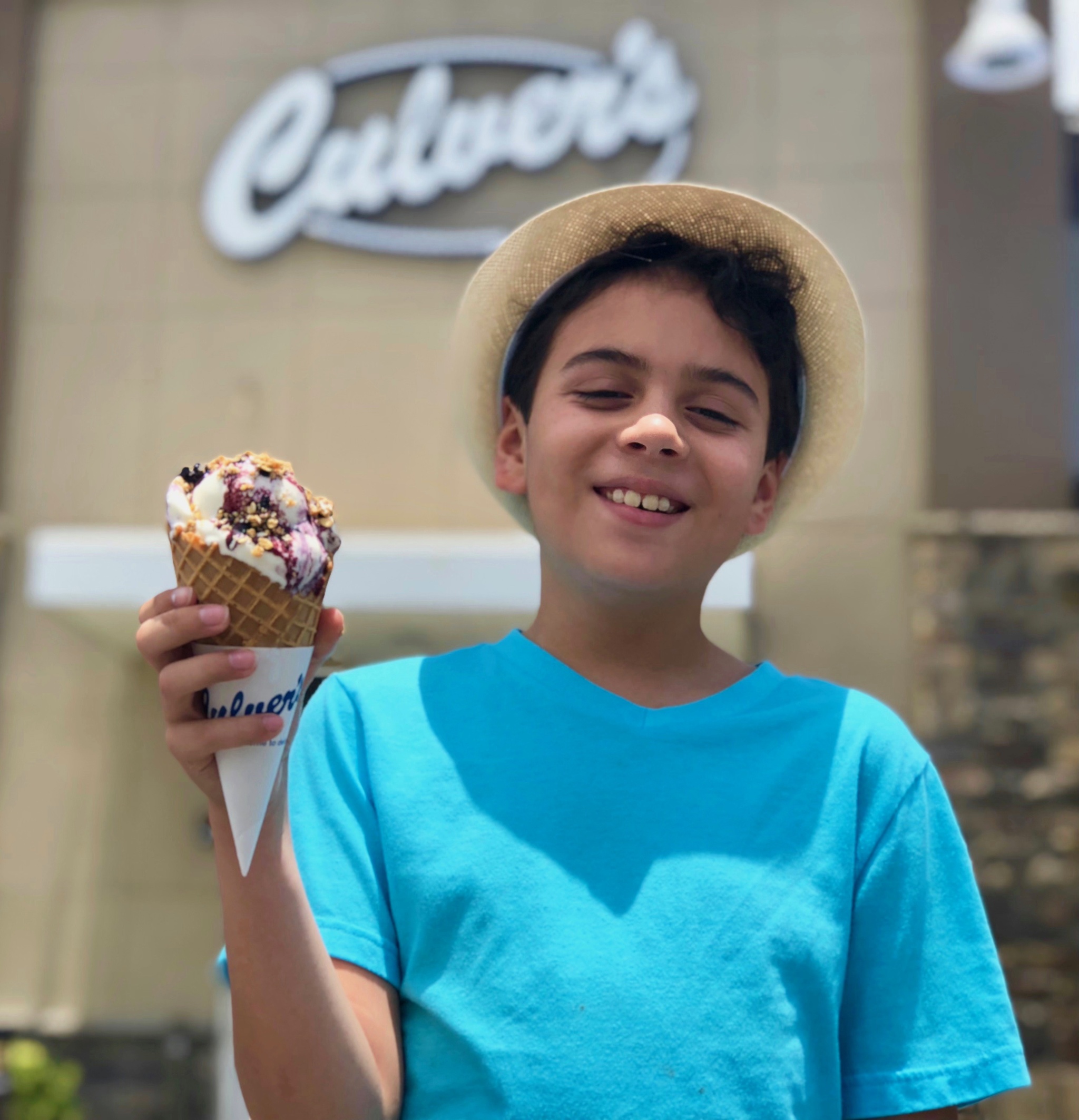 Even though work doesn't stop just because the kids are on vacation I am making sure that we spend lots of time together.
Ways to Make Summer Special in Your Own Backyard
From spending time outdoors to eating out and enjoying your favorite frozen treats, here are five ways to make summer special at home, without having to travel far or spending lots of money.
Make Family Memories
My best summer memories as a kid are about spending time with my family. You don't have to take a week off from work, travel to a far-flung destination or spend lots of money to create special memories. It's about doing something fun and spending quality time together from a day at the beach or a local park to going out to lunch as a family or playing a family board game.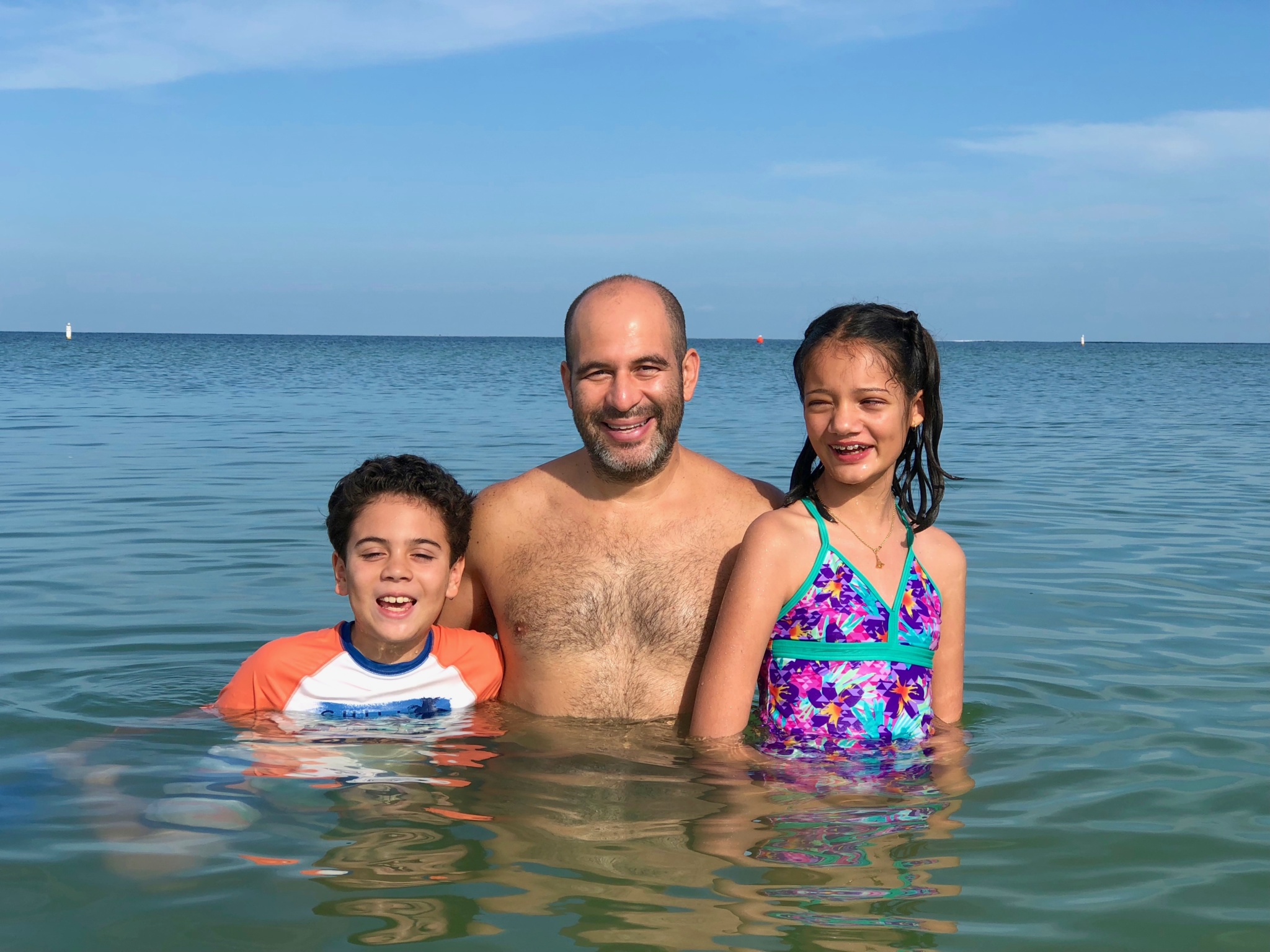 Both of my kids really enjoy going out to lunch. Our favorite place to go is our local Culver's. I really love that Culver's restaurants are welcoming and family-friendly. The food is great, the menu is cooked to-order, and the wide variety in the menu makes it easy to order something everyone in the family will enjoy.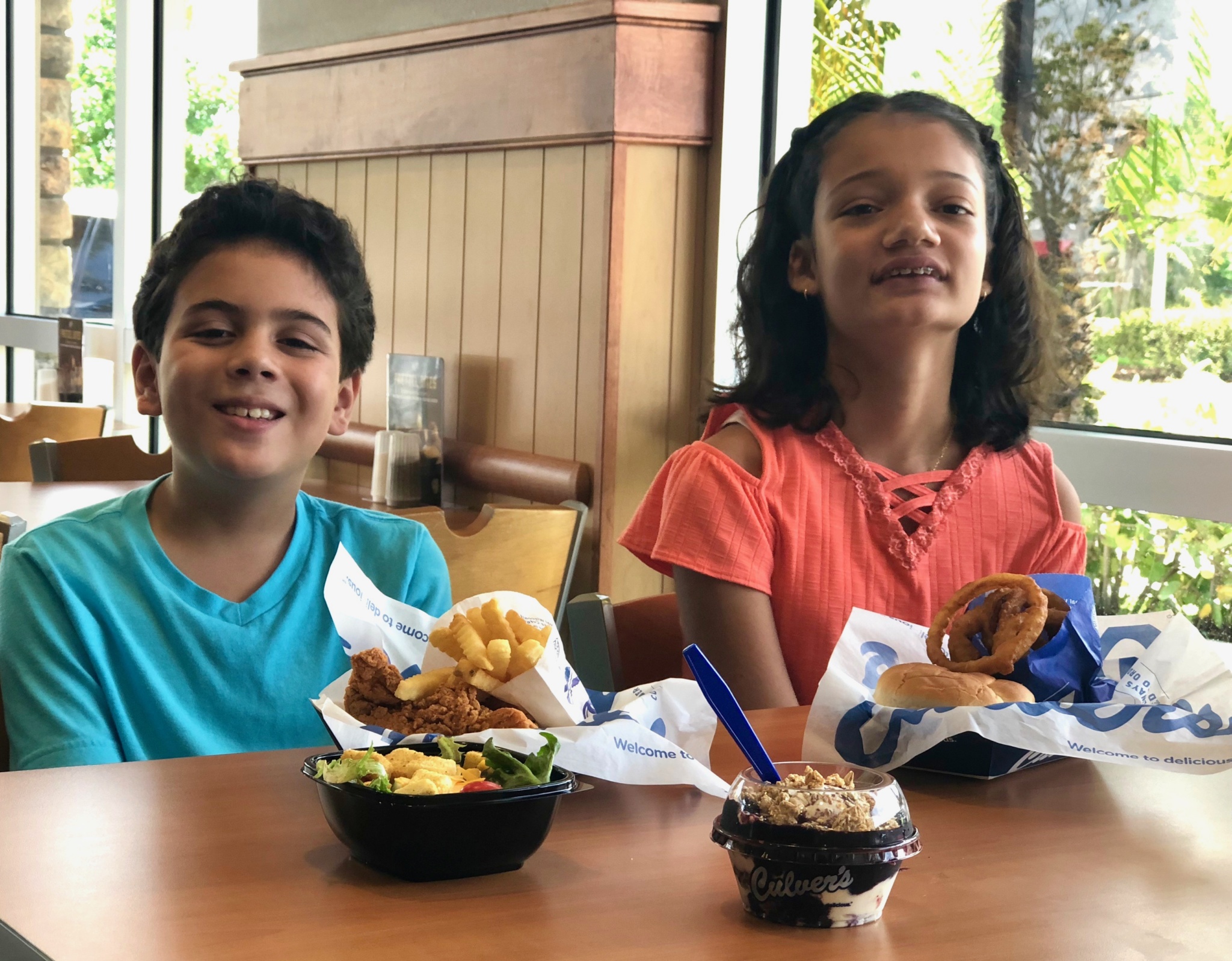 There's always something new to try from their new spicy chicken sandwich to their delicious Flavor of the Day frozen custard, and let's not forget those favorites: their finger licking butter burgers and gooey cheese curds!
Explore Your Own Backyard
We live in Southwest Florida and summer is the best time to explore and enjoy the natural beauty of our area without the crowds of snowbirds that arrive with the colder weather. Taking advantage of the cooler and drier mornings we're visiting our favorite hiking trails and discovering new places. Making memories and getting to know your own backyard is not only fun but it's great to connect with your community by attending local events. We love doing the touristy things that often get overlooked by the locals and volunteering at the local organizations!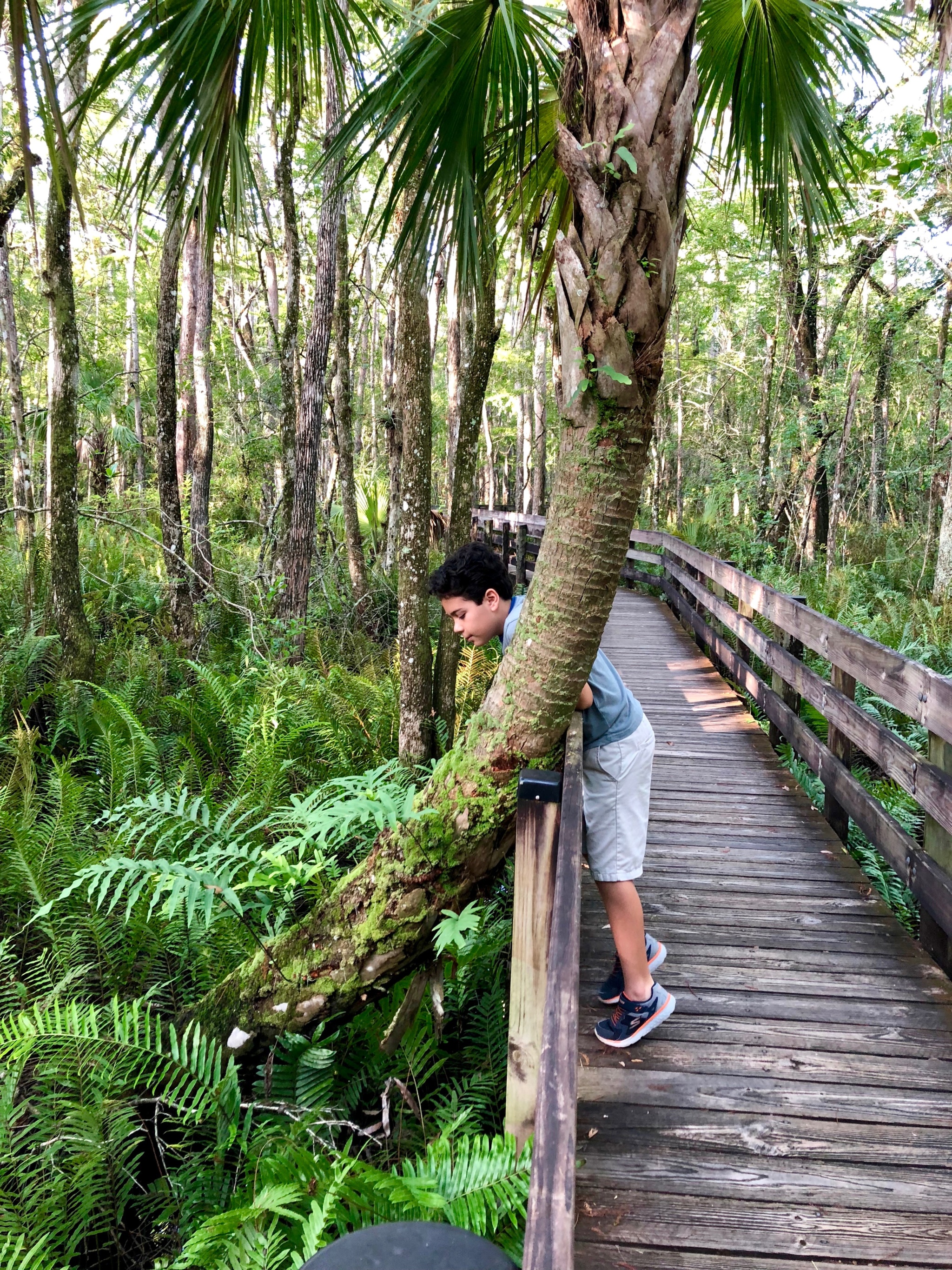 Enjoy the Taste of Summer Flavors
There are some flavors that are tied to happy memories. During the summer months enjoy those seasonal flavors and foods. Berries and cold creamy vanilla custard are two of those flavors that take me to a happy place and bring back great summer memories.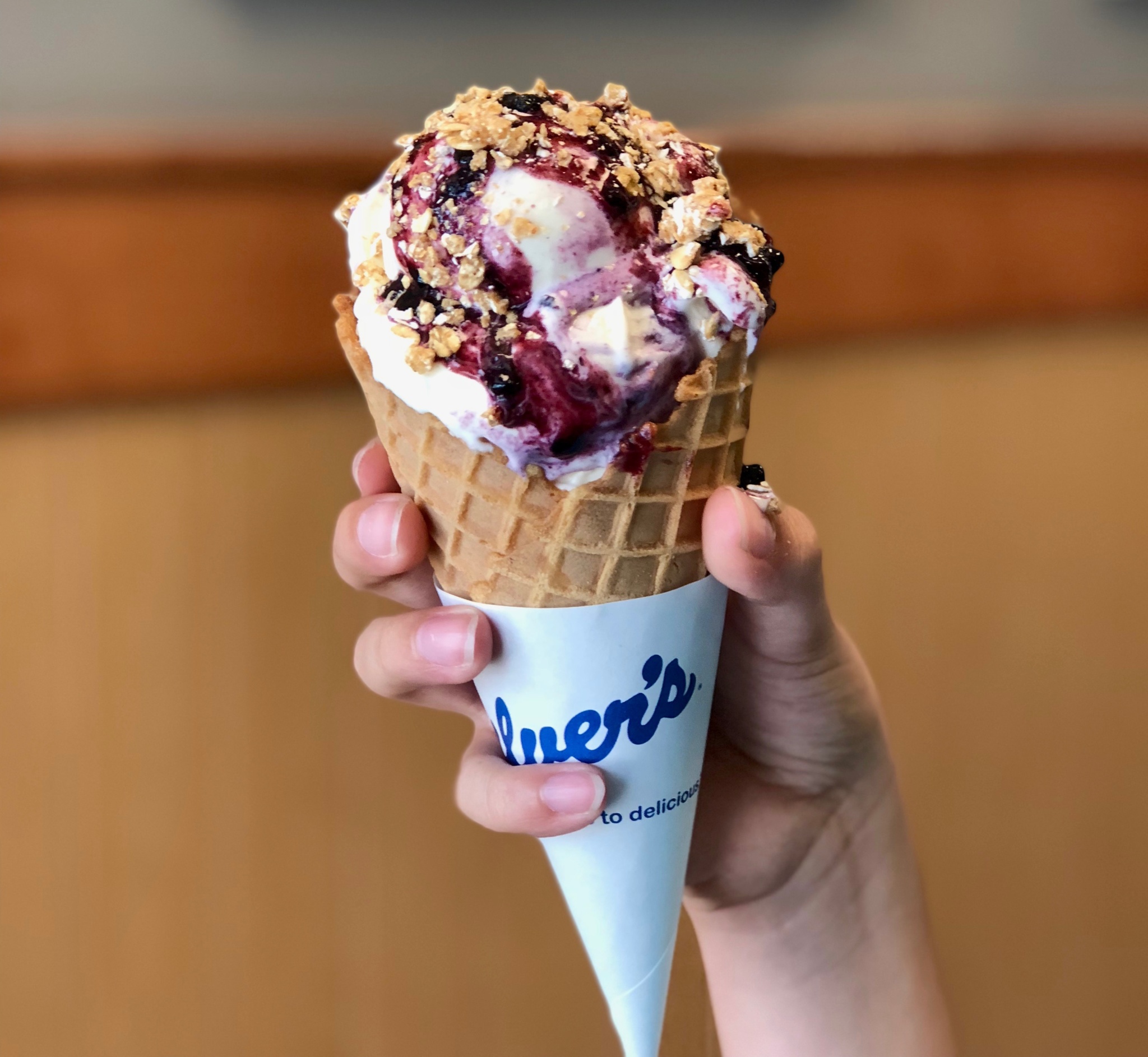 Blackberries might just be the most underrated summer fruit, often being overlooked for other summer berries. Blackberries are actually my favorite however few acknowledge their awesomeness. Growing up my grandma used to make the most amazing blackberry pie. To this day blackberry cobbler still takes me back to those fun childhood memories and reminds me of my grandma's blackberry pie.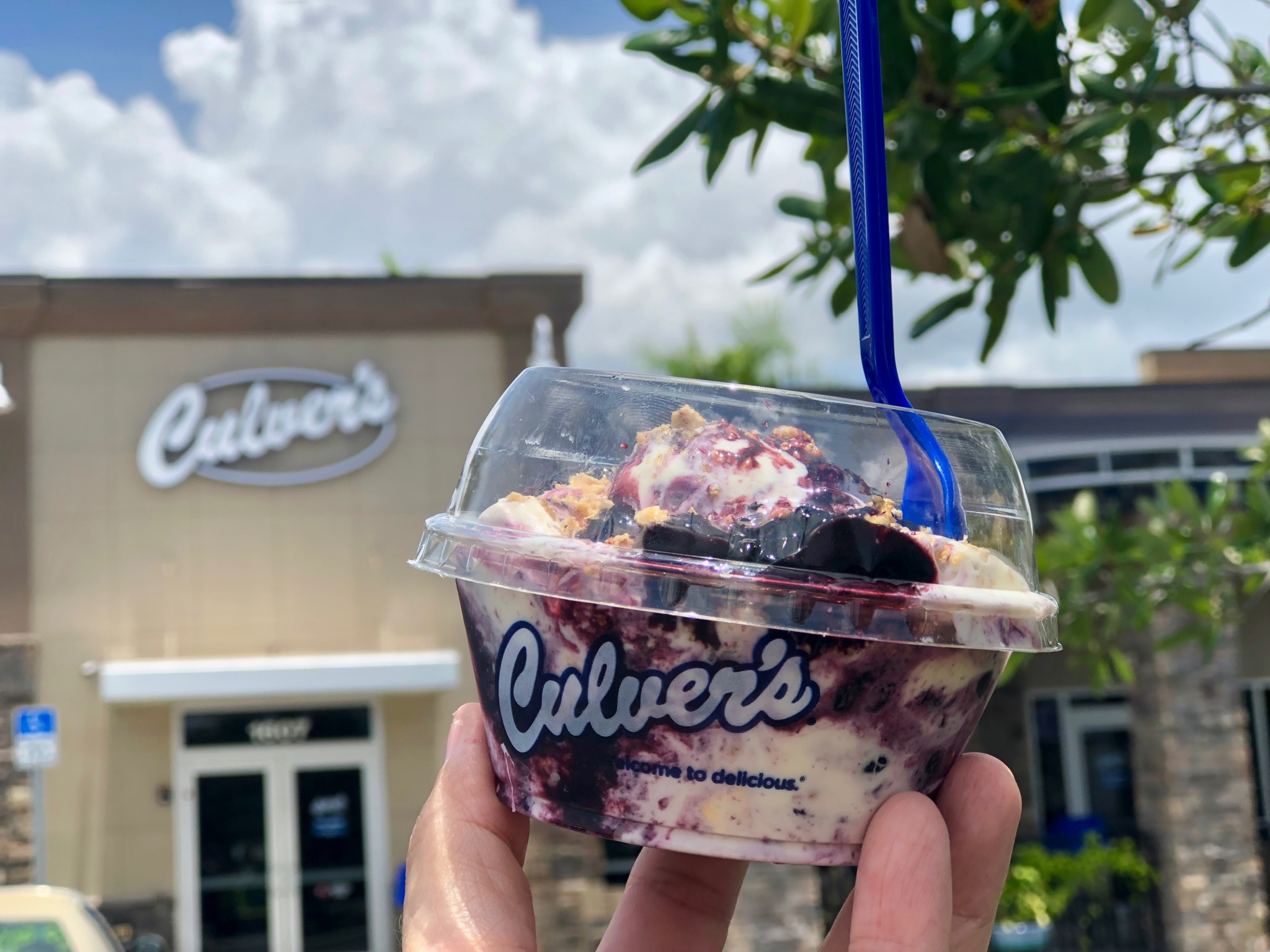 That is why I was so excited to find out that Blackberry Cobbler Fresh Frozen Custard is one of the new Flavors of the Day at Culver's. A creamy frozen treat with blackberries and granola crumble; there's no better summer treat than that! Try this Blackberry Cobbler or one of the upcoming Fresh Frozen Custard Flavors of the Day in a cup or a yummy waffle cone!
Treat Yourself To Your Favorite Frozen Dessert
One of our favorite things to do during the summer is stopping at Culver's for lunch and treating ourselves to a delicious scoop or two of Frozen Custard! We often go there before or after heading to the beach and sometimes we even bring some extra frozen custard with us to enjoy while we have fun in the sun.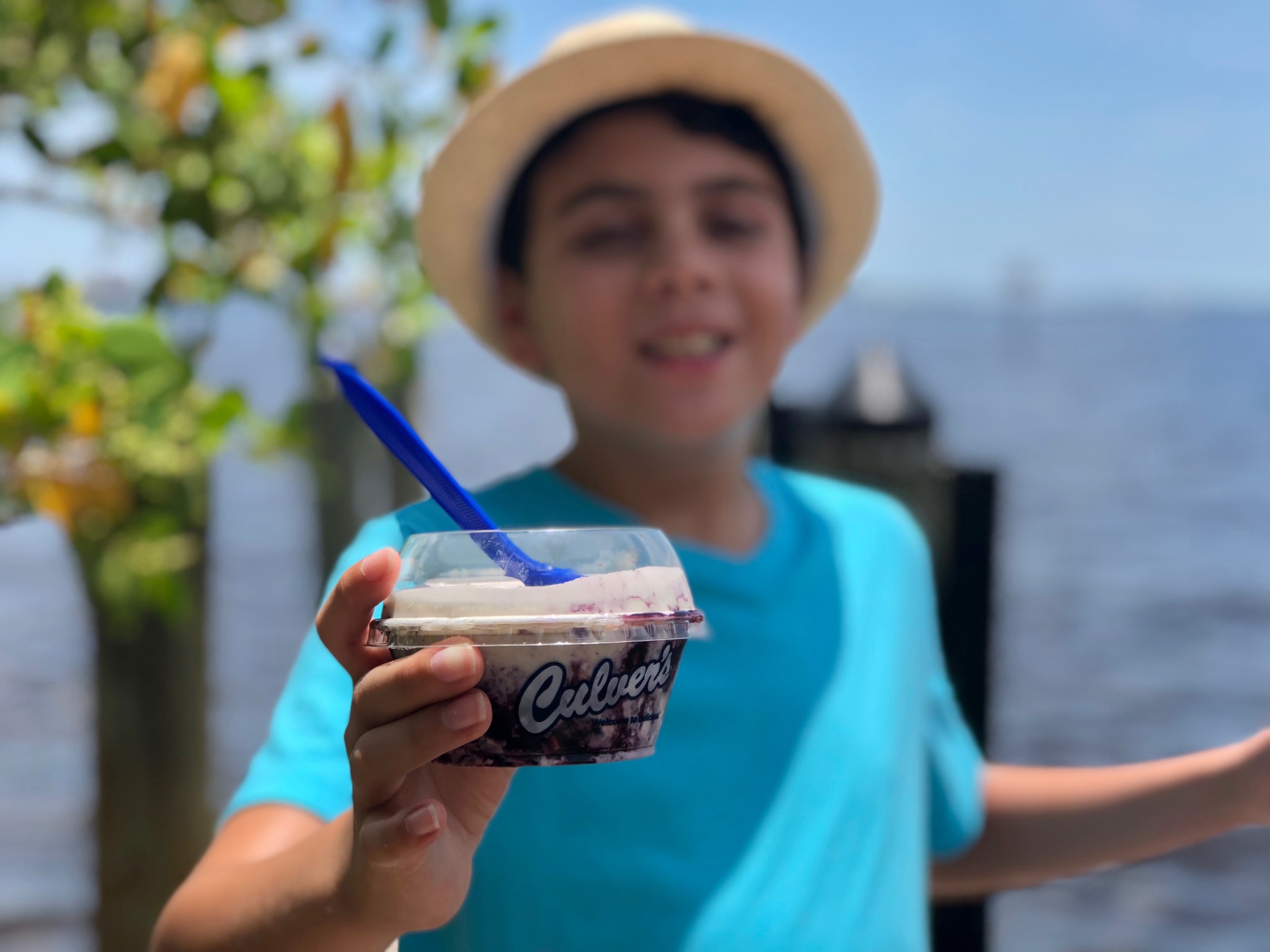 In addition to serving Chocolate and Vanilla Frozen Custard, every day Culver's restaurants offer a different Flavor of the Day. Last weekend we visited Culver's and tried the new Blackberry Cobbler Fresh Frozen Custard. I love that the slight tart flavor of the blackberries and the crunch of the granola topping combined with the sweet and smooth vanilla frozen custard; it all comes together to create the perfect blend of flavors and textures!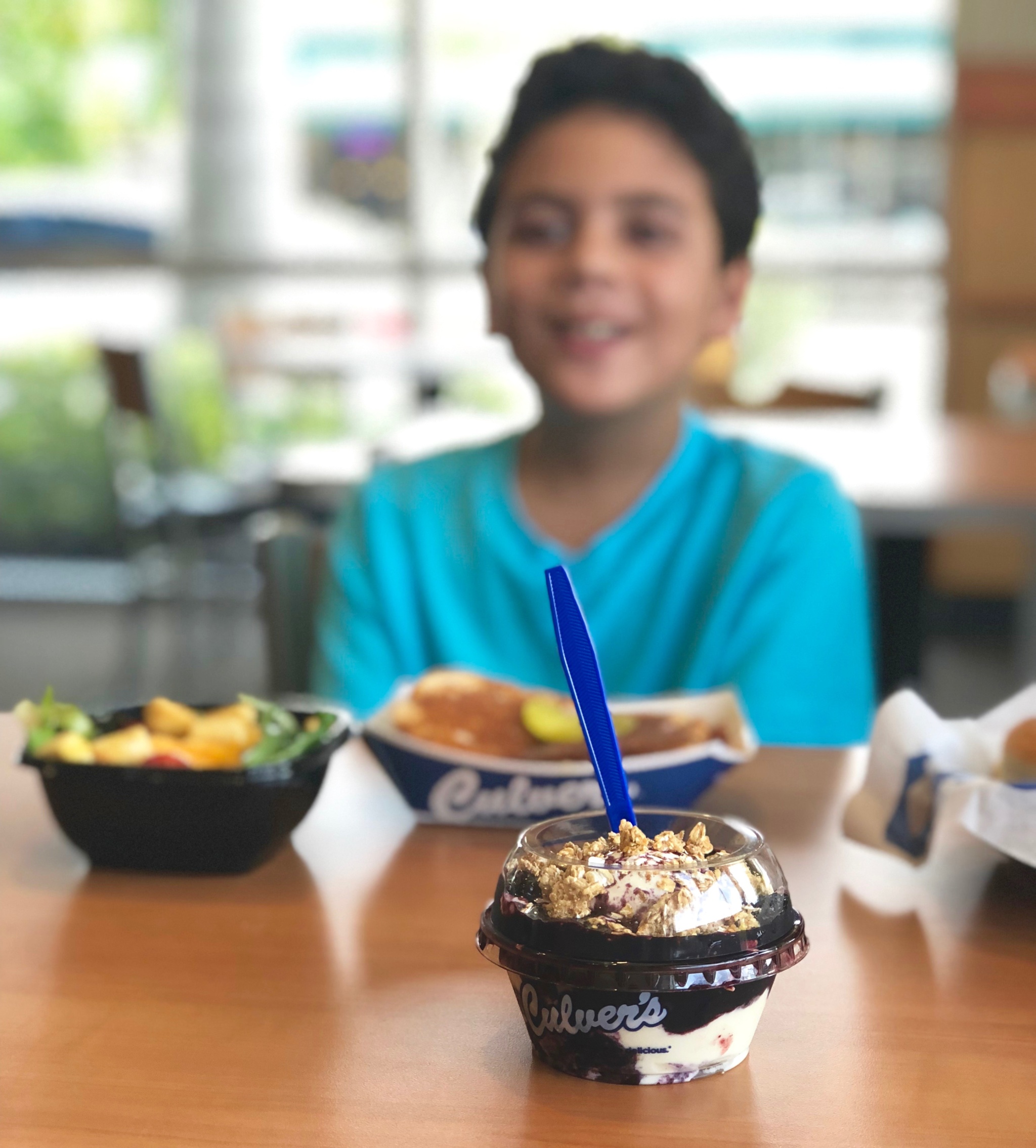 We love the trying out the new Frozen Custard flavors and we were so excited to find out that Culver's is unveiling six (6) new Flavors of the Day in 2018 on the 10th of each month from May through October:
May 10 – Cappuccino Cookie Crumble
June 10 – Blackberry Cobbler
July 10 – Chocolate Pretzel Crunch
August 10 – Peanut Butter Cookie Dough
September 10 – Dark Chocolate Decadence
October 10 – Peanut Butter Salted Caramel
And if you missed any of these new Flavors of the Day all you have to do is use the flavor locator here to find out when it will be the Flavor of the Day at your local Culver's!
I was selected for this opportunity as a member of CLEVER and the content and opinions expressed here are all my own.