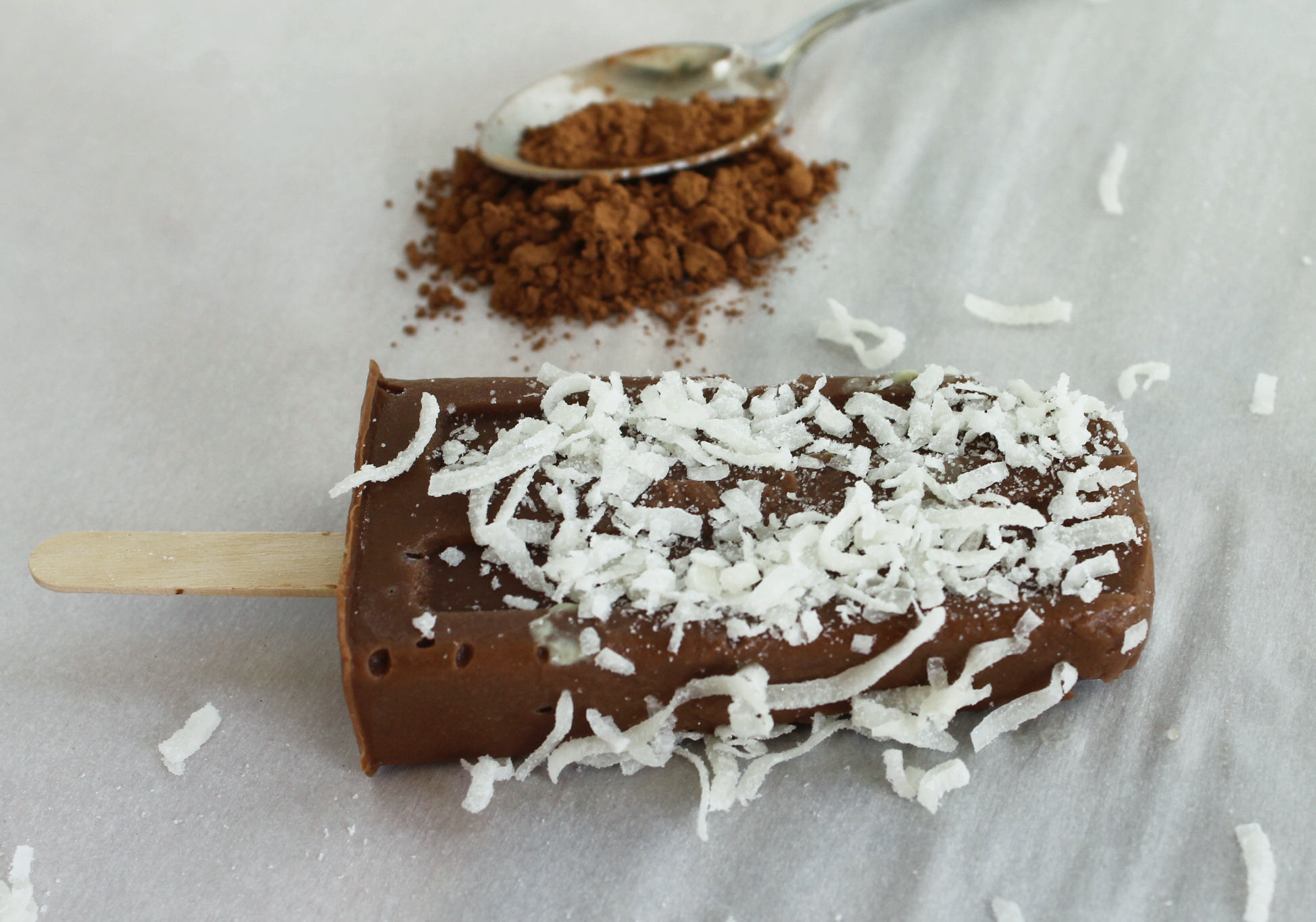 Looking for something to keep us cool during these hot summer days I decided to make popsicles.  I wanted something different, something that sweet, rich and with a touch of summer flavors so I decided to make chocolate coconut popsicles: it just seemed like the perfect treat to enjoy after a fun day at the beach. For me there are certain things that are part of summer: the beach, family road trips, the smell of coconut and enjoying popsicles after a fun day outside: it's just not summer if any of these are missing!  I am lucky that I live only minutes away from the beach and that I get to enjoy sitting on the white sand and swimming on the turquoise waters of the Gulf of Mexico quite often.  I love that my job gives me the opportunity to take a road trips often and that there are coconuts growing on the palm trees on my front yard.  So today I am celebrating my love of all things summer by sharing with you my recipe for chocolate coconut popsicles.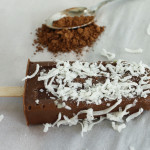 Ingredients
1 

cup

vanilla flavored almond milk

1

cup

sweetened coconut milk

3 

tbsp

cocoa

1

tbsp

cornstarch

2

tbsp

agave syrup

1/4

cp sweetened shredded coconut and extra for garnish
Instructions
Combine the syrup, cornstarch, cocoa powder, and milks in a small saucepan over medium heat.

Simmer for about two minutes, string constantly until the mix thickens.

Remove from heat and let cool.

Add the shredded coconut and mix.

Refrigerate for for 20 minutes.

Pour chocolate mix into popsicle mold.

Put the lid on the mold and insert sticks.

Freeze for at least 6 hours.

To unmold place molds water warm water (not hot) for 20-30 seconds and the popsicles will slide right off.

Sprinkle shredded coconut on top to make them look more fun and festive.