This post is also available in: Español
Lake Atitlán (Lago de Atitlán) is considered by many to be one of the most beautiful lakes in the world. Located in the western highlands of Guatemala, the lake encircles spectacular dormant volcanoes and picturesque Mayan villages. What makes Lago Atitlan truly special and unique is its breathtaking natural beauty. In addition, it has a relaxed atmosphere, colorful and rich Mayan culture, and an almost perfect climate. Guatemala's Lake Atitlán is easily accessible and only about 3 hours from Guatemala city.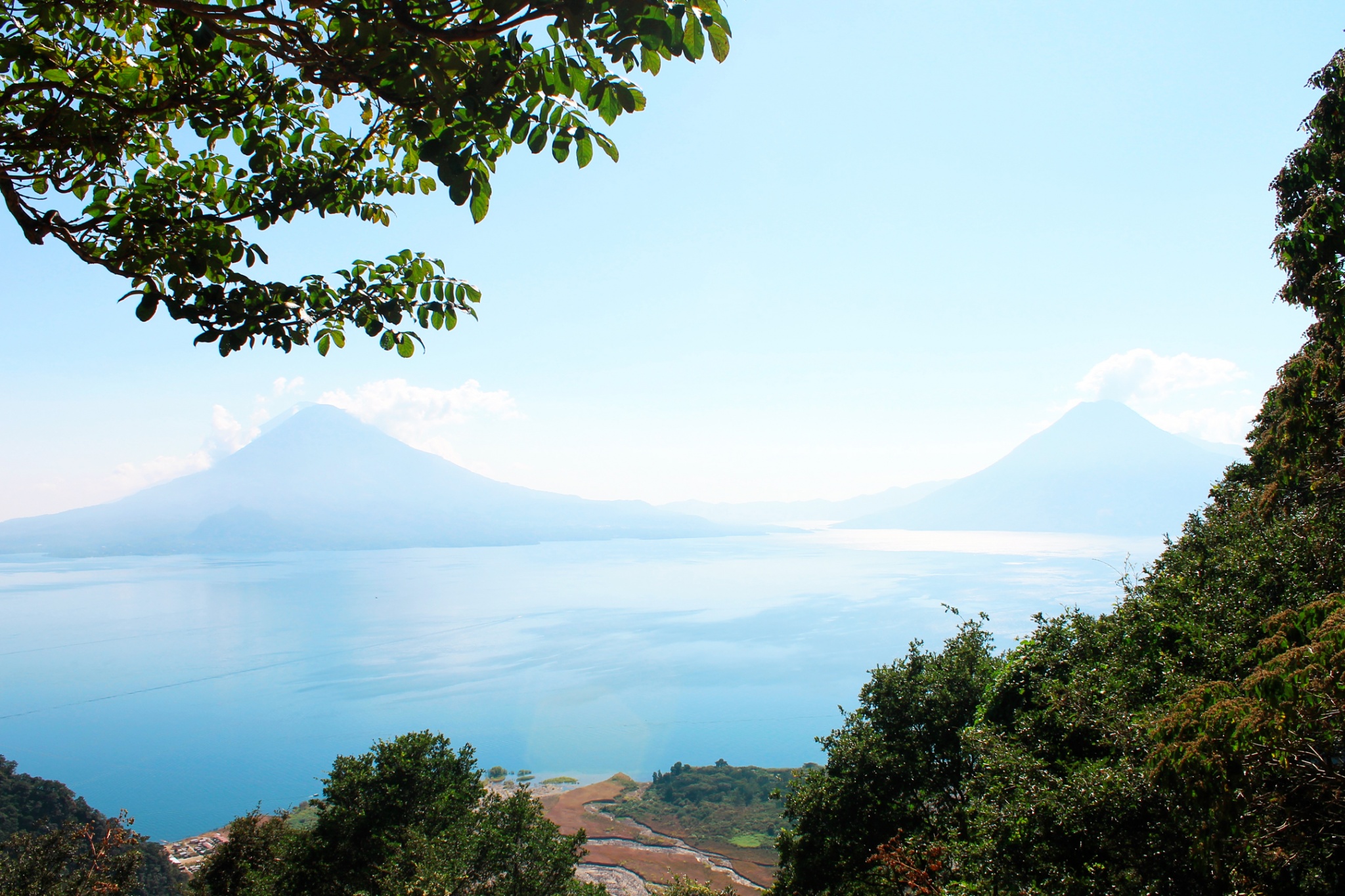 Experience Natural Beauty at Guatemala's Lake Atitlán
Being Guatemalan and having lived there for most of my life, I frequented the lake with my family and later with friends. Lake Atitlán has always held a truly special place in my heart. Some of my fondest memories are of weekends or holidays spent there. After moving to Florida, Lake Atitlán was one place I longed to return to the most. And when I finally did, I found it even more beautiful and magical than I remembered.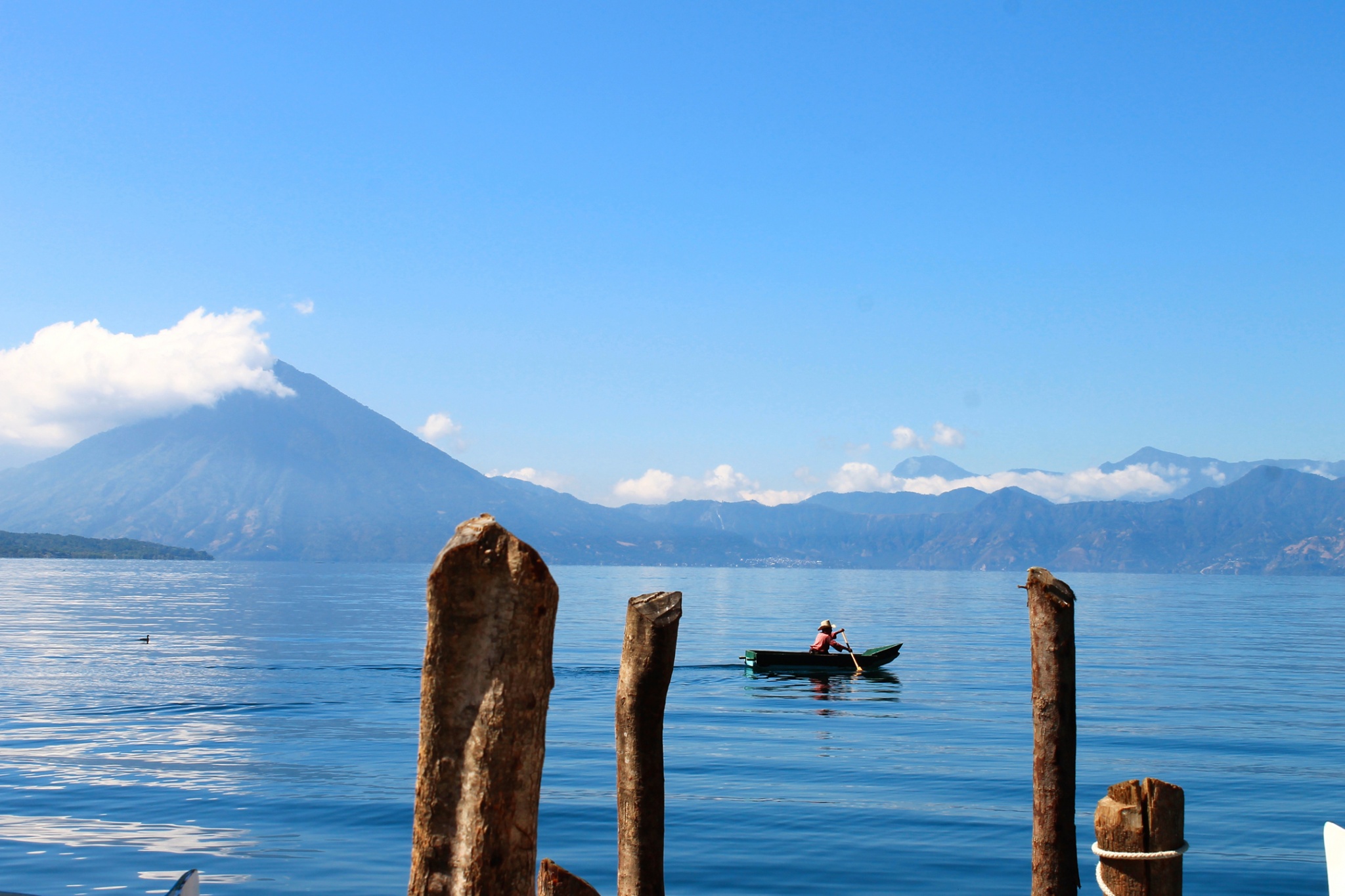 There are many opportunities to experience the natural beauty of the lake. If you want a relaxing and carefree vacation, you can take a private boat to explore the different towns. Watch the sun set behind the volcanoes from one of the many wooden piers or cafés while you sip a glass of wine. Walk along the streets of Panajachel in search of beautiful hand-woven souvenirs.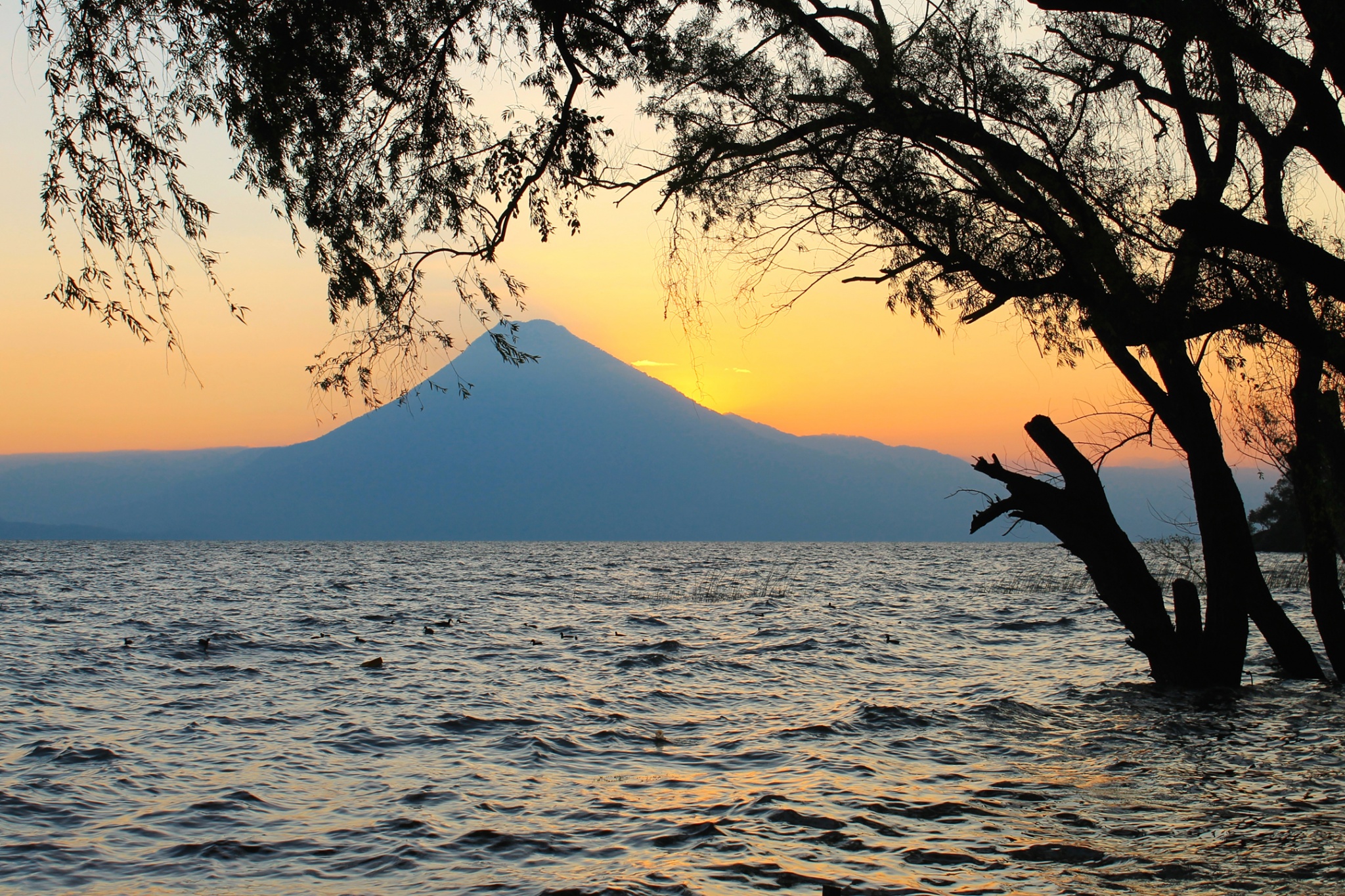 For those who want to take a more adventurous approach, some options include hiking up the surrounding mountains and kayaking from one town to another. You can also go zip-lining at the Reserva Natural de Atitlan or fishing from traditional carved cayucos (canoes). The lake is clean enough to swim in, although a bit cold for my taste.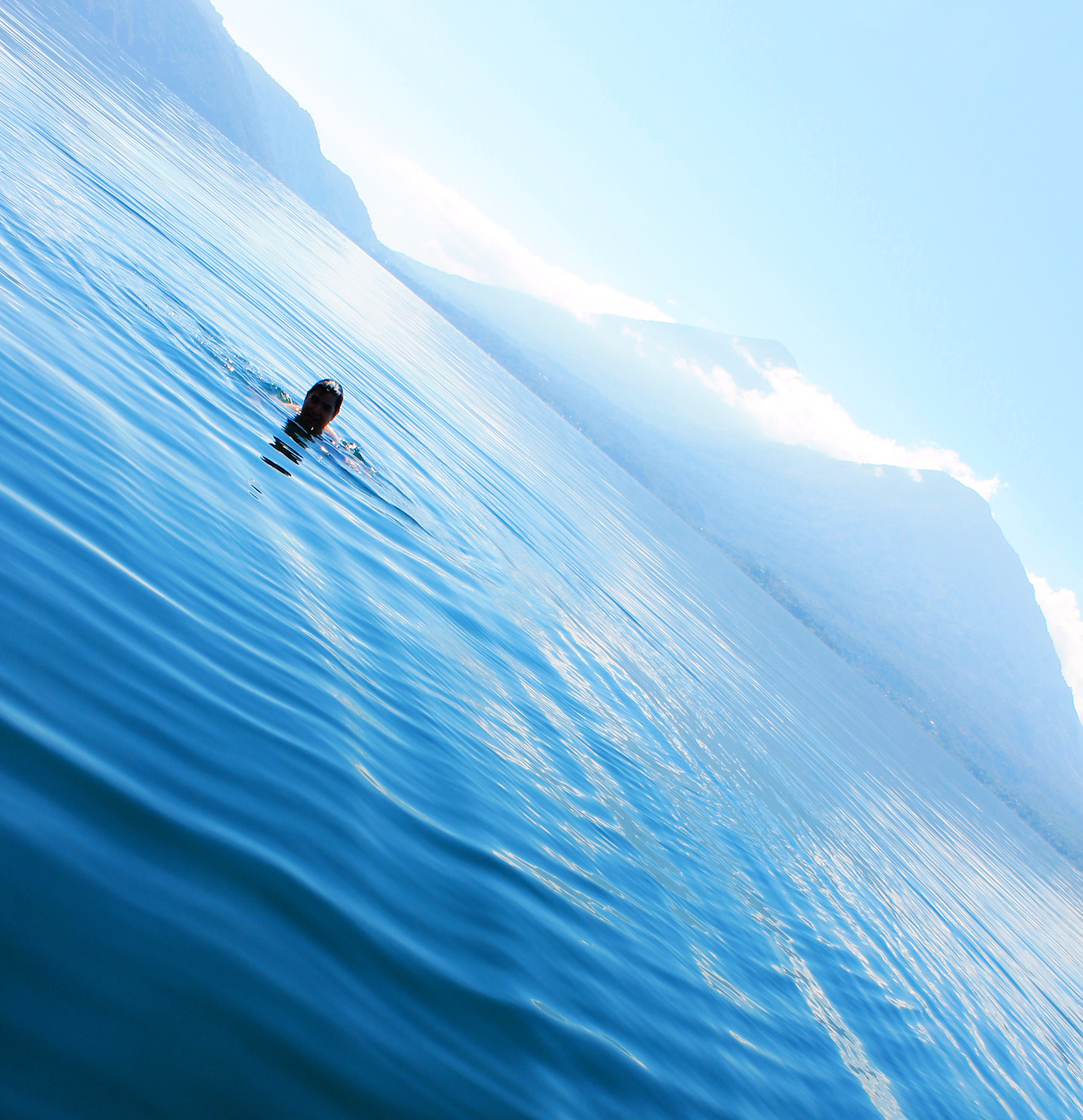 Lake Atitlán and its People
The people living in the lakeshore towns are primarily of Mayan descent and speak their own language and Spanish. Still, most vendors know at least a few words in English, as tourism is one of their main incomes. They are lovely people and extremely friendly.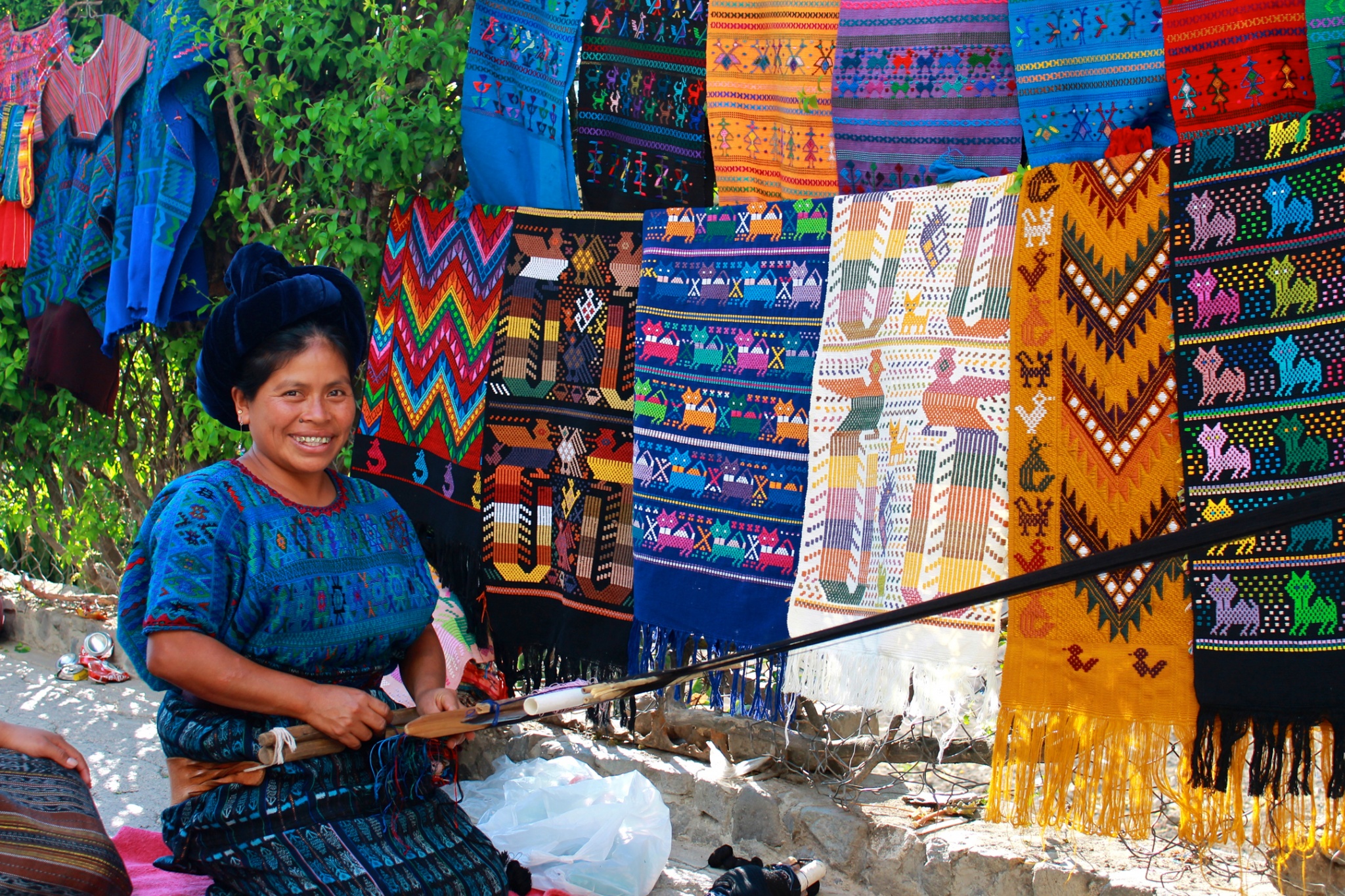 Walking down the streets of any of the towns, it is not uncommon to find women wearing the traditional güipil. Generations of women work on vibrant and intricate embroideries on a backstrap loom. Then, they offer their colorful textiles for sale to tourists, making them the same way they did hundreds of years ago.
Discovering the Natural Beauty Around Lake Atitlán
There are also many opportunities to explore the natural beauty around the lake. From beautiful beaches to amazing hiking trails with hanging brides. One of my favorite places to experience the local flora and fauna is visiting the Reserva Natural de Atitlán in Panajachel.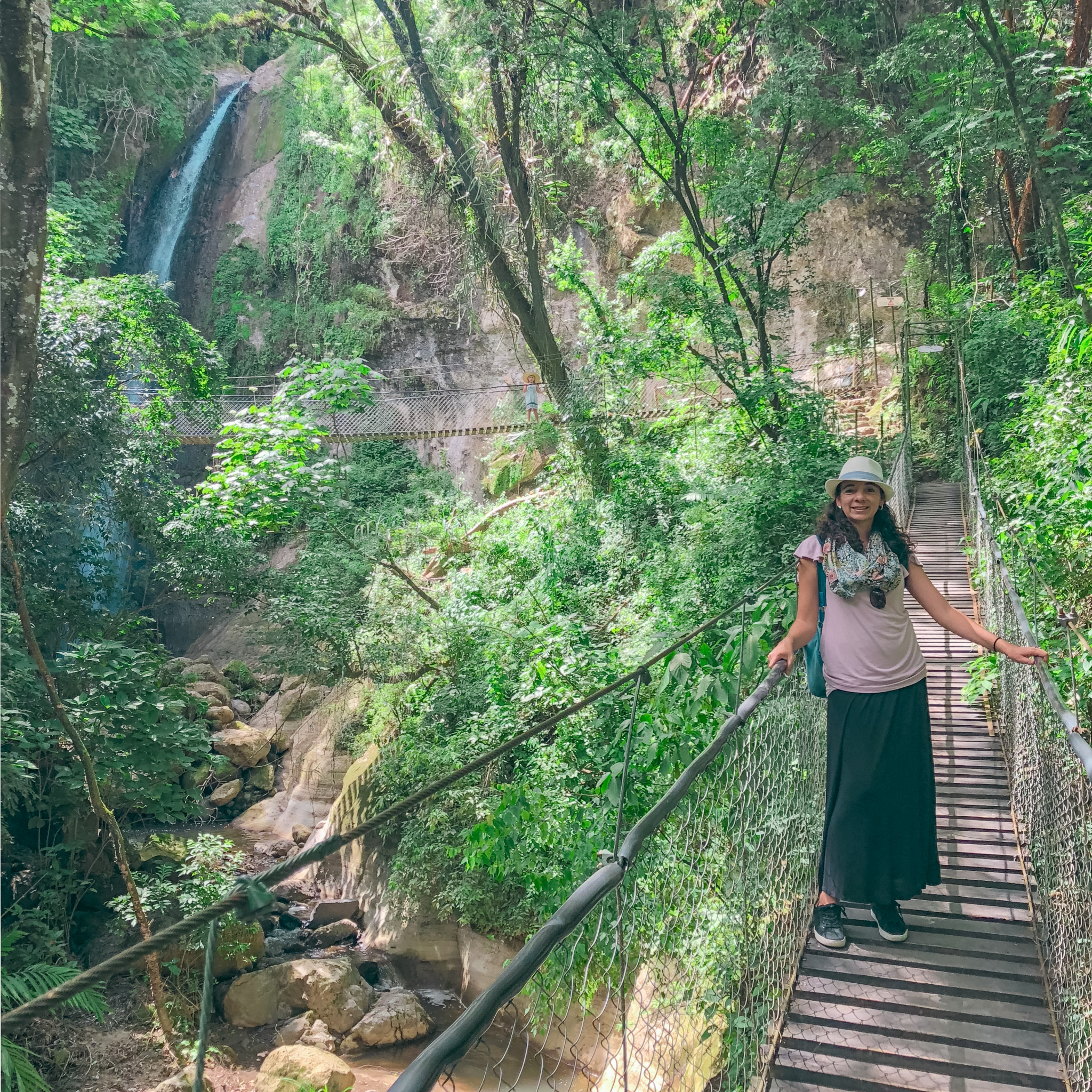 At this natural reserve, you can feed wild coatis, visit the butterfly garden, and hike trails with amazing lake views and waterfalls. There are also more extreme adventures you can experience at the reserve, like zip-lining through the jungle with beautiful lake views or riding cable bikes.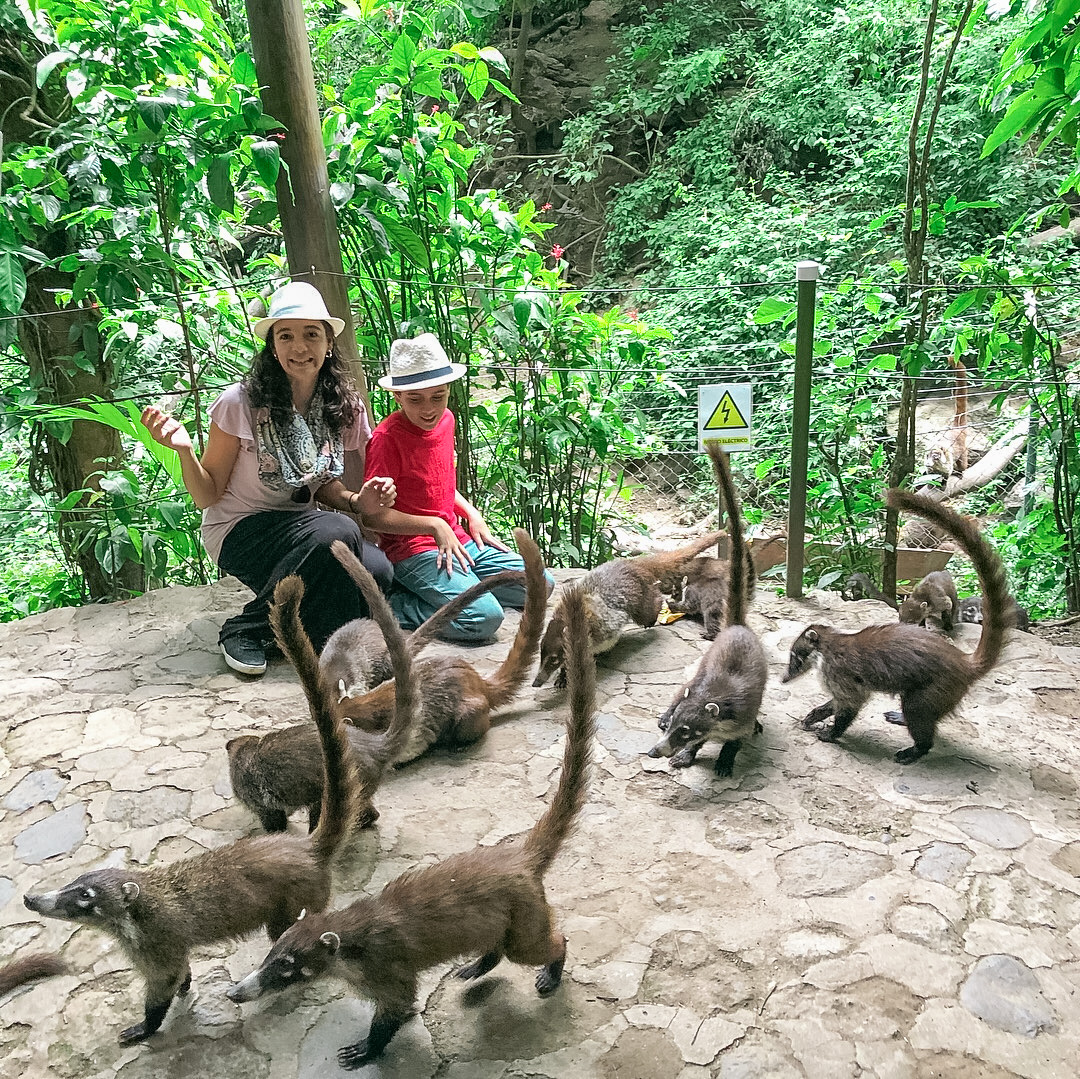 If you're planning a trip to Panajachel, stopping at the Reserva Natural de Atitlan is a must. It is a perfect place to enjoy the lush natural beauty of the Guatemalan rainforest. Read my post on visiting the Reserva Natural de Atitlán In Panajachel with inside tips to enjoy the lush natural settings of the park.
Beautiful Towns Around Lake Atitlán
Guatemala Lake Atitlán has something for everyone! Each of the towns sprinkled around its shores has an entirely different personality. Here are some of the better-known communities:
Panajachel
Pana (as we Chapines like to call it) is the largest town in Lago de Atitlan. It is where you will find most of the tourists, hotels, and restaurants. Here you can discover countless stores selling traditional crafts and streets full of color. The accommodations go from the luxury resorts like the Hotel Atitlán to backpacker hostels and bungalows immersed in a natural reserve.
San Marcos La Laguna
San Marcos La Laguna has a large community of ex-pats who have given the town a New Age vibe. In a small pedestrian town with almost no roads, you will find everything: from yoga to reiki classes and meditation centers. It is a peaceful place and ideal if you are looking for a spiritual experience.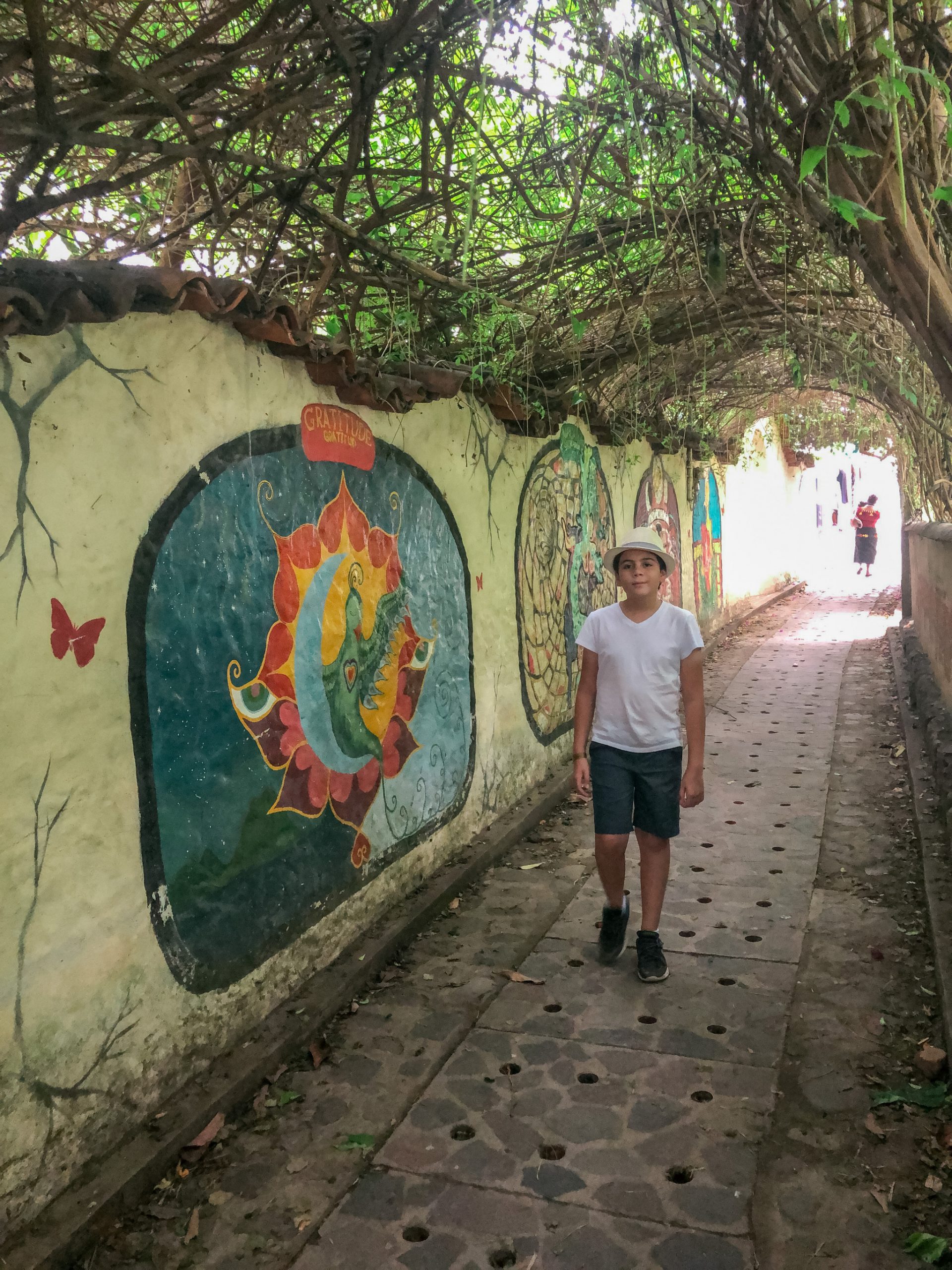 While in college, I would frequent San Marcos with a group of friends. We would go there for a weekend to immerse ourselves in this laid-back atmosphere and disconnect from it all. It is easily accessible by boat from Panajachel. And although you can also get there by car, the steep, dirt road is not for the faint of heart.
San Pedro La Laguna
A favorite among backpackers, it's a laid-back, beautiful town worth visiting. Recently, plastic has been banned in San Pedro La Laguna, which is awesome! I hope that other places in Atitlá follow this San Pedro's example.
Santa Catarina Palopó
Santa Catarina is only 20 minutes from Panajachel but far from the tourist hustle and bustle. It has a couple of great hotels, and it's the ideal place to experience the Kaqchikel Mayan culture up close. Not overrun with tourists like Panajachel, it is one of my favorite places to stay; it is quiet and peaceful. But you can still hop in the car and go to dinner in Pana, as the dining options in Santa Catarina are limited.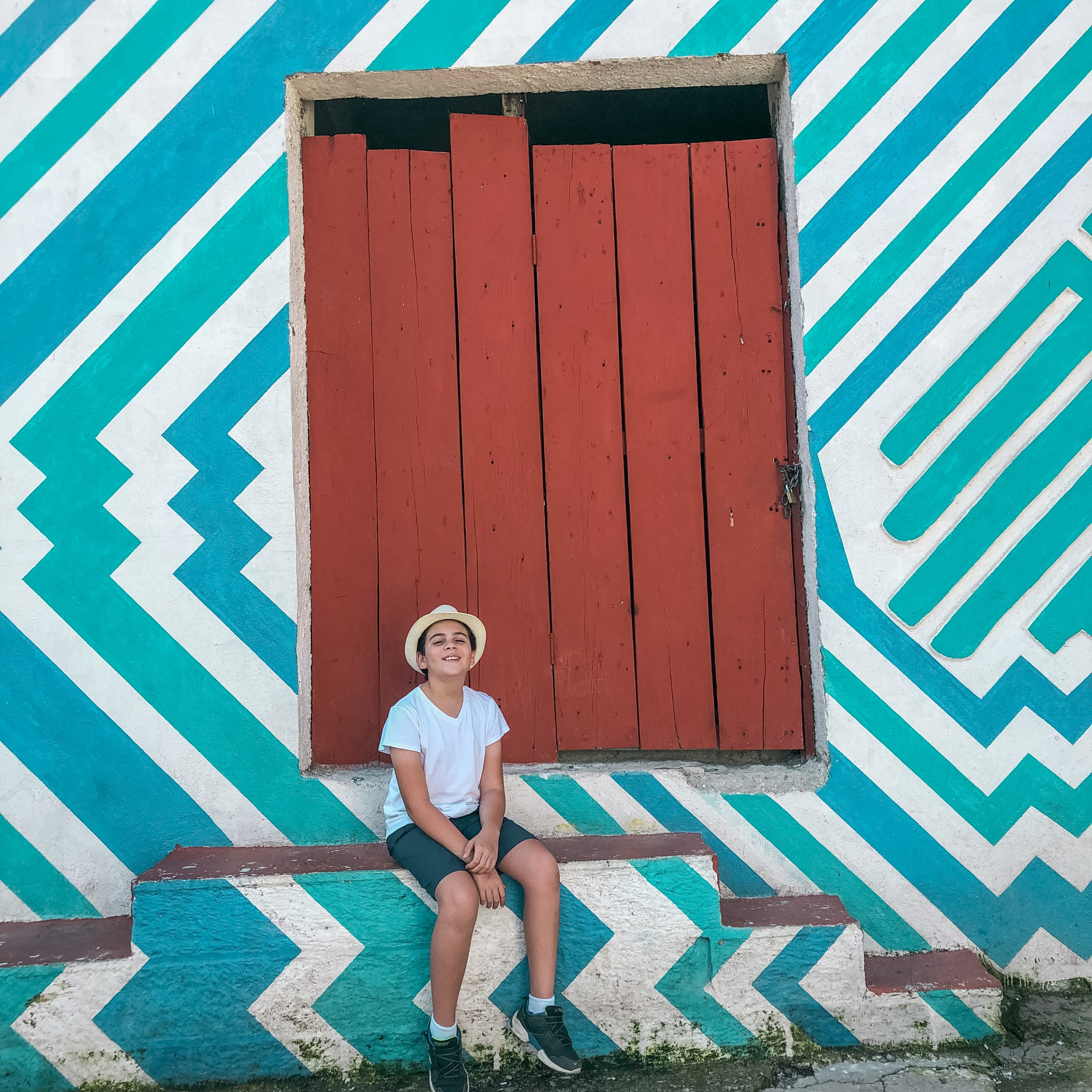 Santiago Atitlán
Santiago is on the south side of Lake Atitlán, between the volcanoes of San Pedró and Tolimán. It is right across from Panajachel, so you better take a water taxi. Santiago Atitlán is famous for its shrine to Maximón, the Mayan folk saint who drinks, smokes, and offers protection. It is a part of Guatemalan Culture mixed with our Spanish roots, one you shouldn't miss!
Santa Cruz La Laguna
It is a small village on the north side of the lake. Because you can only reach it by boat or foot, it has not experienced the development of other towns. Therefore, it is ideal if you want to get away from it all and share the Cakchiquel (or Kaqchikel) culture. Santa Cruz is also home to Pana Divers, the only scuba diving group in Atitlán.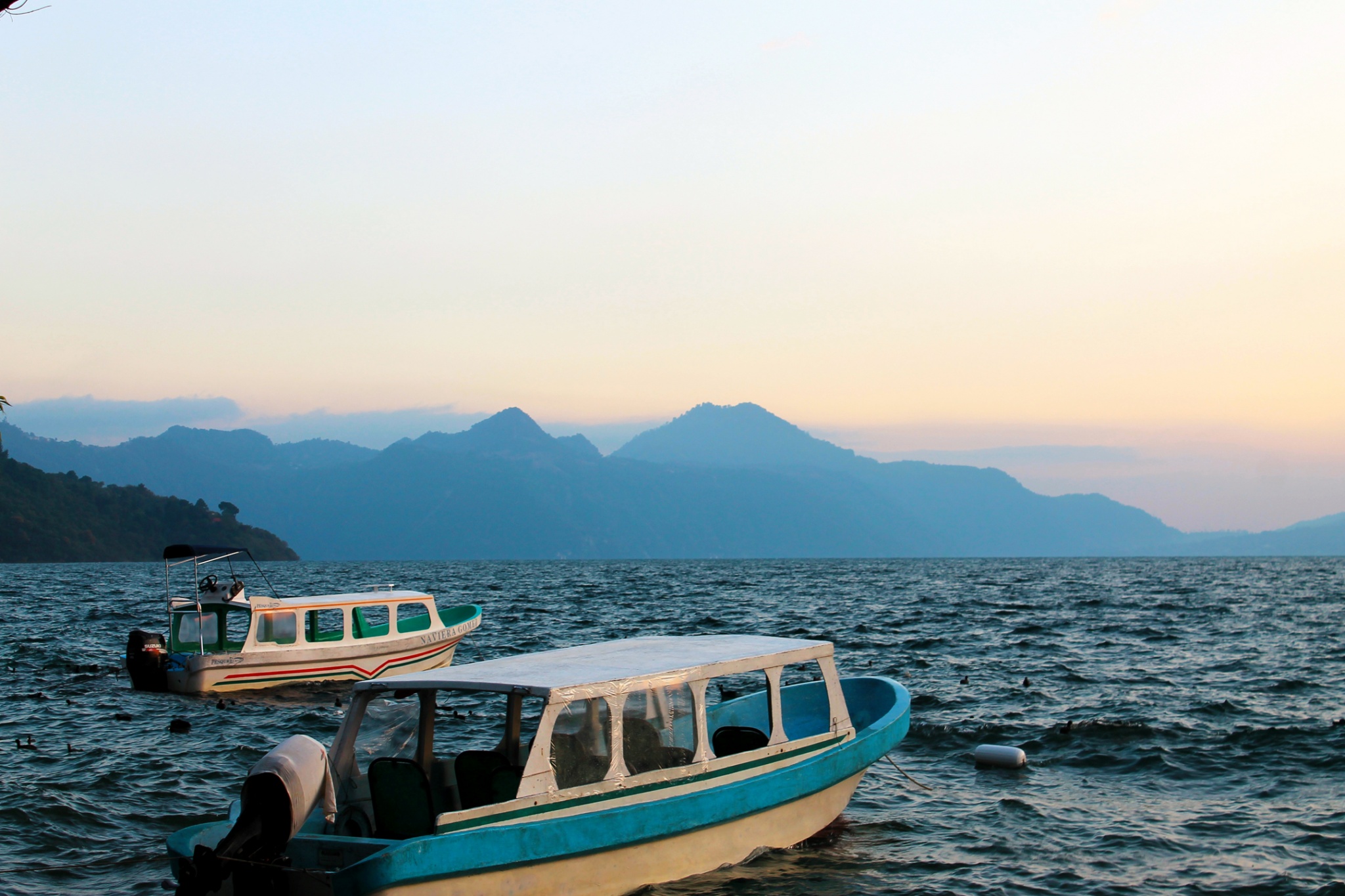 Lastly, this laid-back and simple Mayan village is just a 20-minute boat ride from Santa Catarina Palopó, or a few minutes more if you are coming from Panajachel. Many lanchas, or small boats, provide transport from village to village around and across the lake. Although, depending on the length of the trip, you can expect to pay between $2.00 and $5.00. You can also rent a private boat which usually costs less than $25.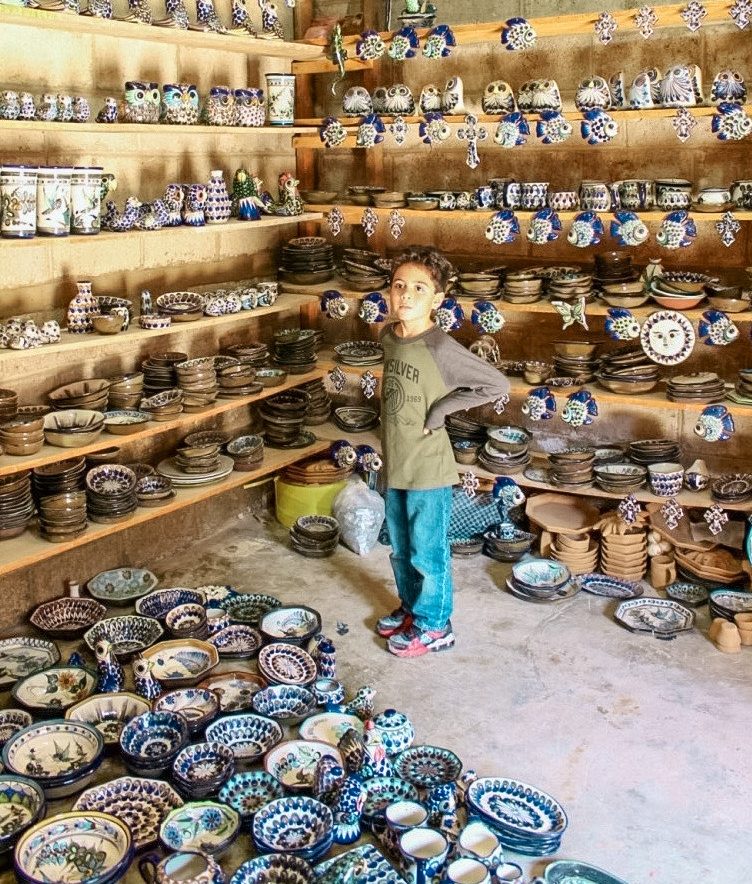 Best Things To Do In Lake Atitlan With Kids:
Looking for the best things to do in Lake Atitlán with kids? Here are lots of fun options! It includes all our favorite things to do at the lake with kids. The breathtaking views framed by volcanoes, the quaint towns, and the colorful Mayan culture make Lake Atitlan an ideal destination for families.
And if you are looking for a place to stay, Villas B'alam Ya is ideal for spending a week with your family. Providing awe-inspiring water views, This luxury lodging offers lavish accommodations on Lake Atitlán. The villas provide a private and tranquil getaway among luscious tropical vegetation, perfect for relaxing after touring around Lake Atitlán's quaint towns.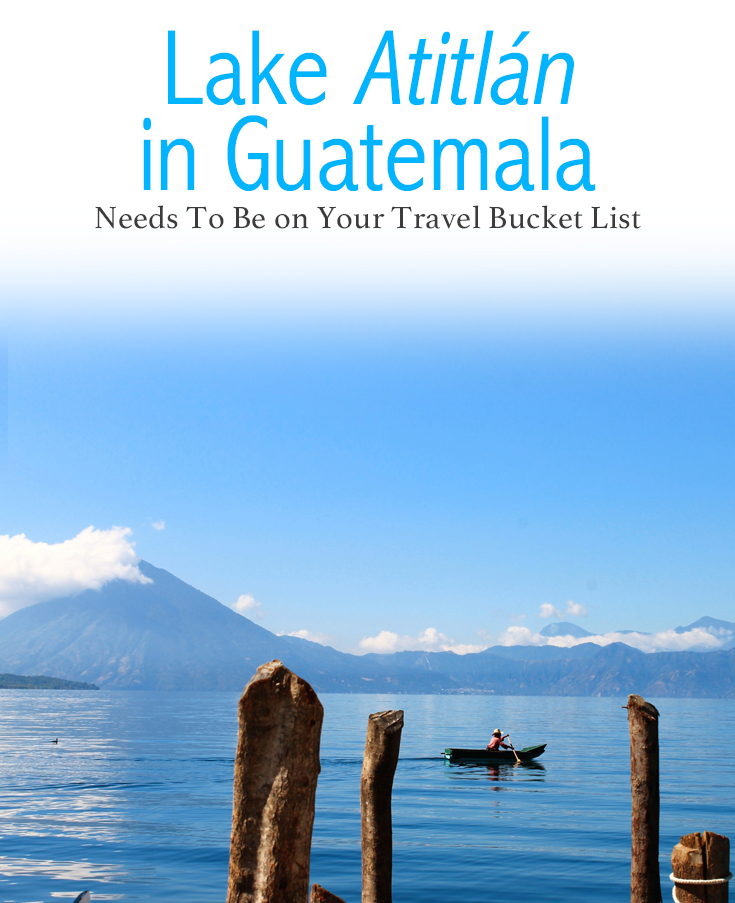 More Amazing Things to Do In Guatemala:
If you're planning a trip to Guatemala or want to come back for more, you've come to the right place! From the best destinations to kid-friendly activities, I'll share my love for my home country. Here are amazing things to do in Guatemala to make your trip a memorable one:
The Iximche Mayan ruins in Guatemala are a must-see destination and one of the most underrated things to do in Guatemala. These ancient ruins offer a glimpse into the rich history and culture of the Mayan civilization. You can visit these stunning ruins surrounded by stunning natural beauty!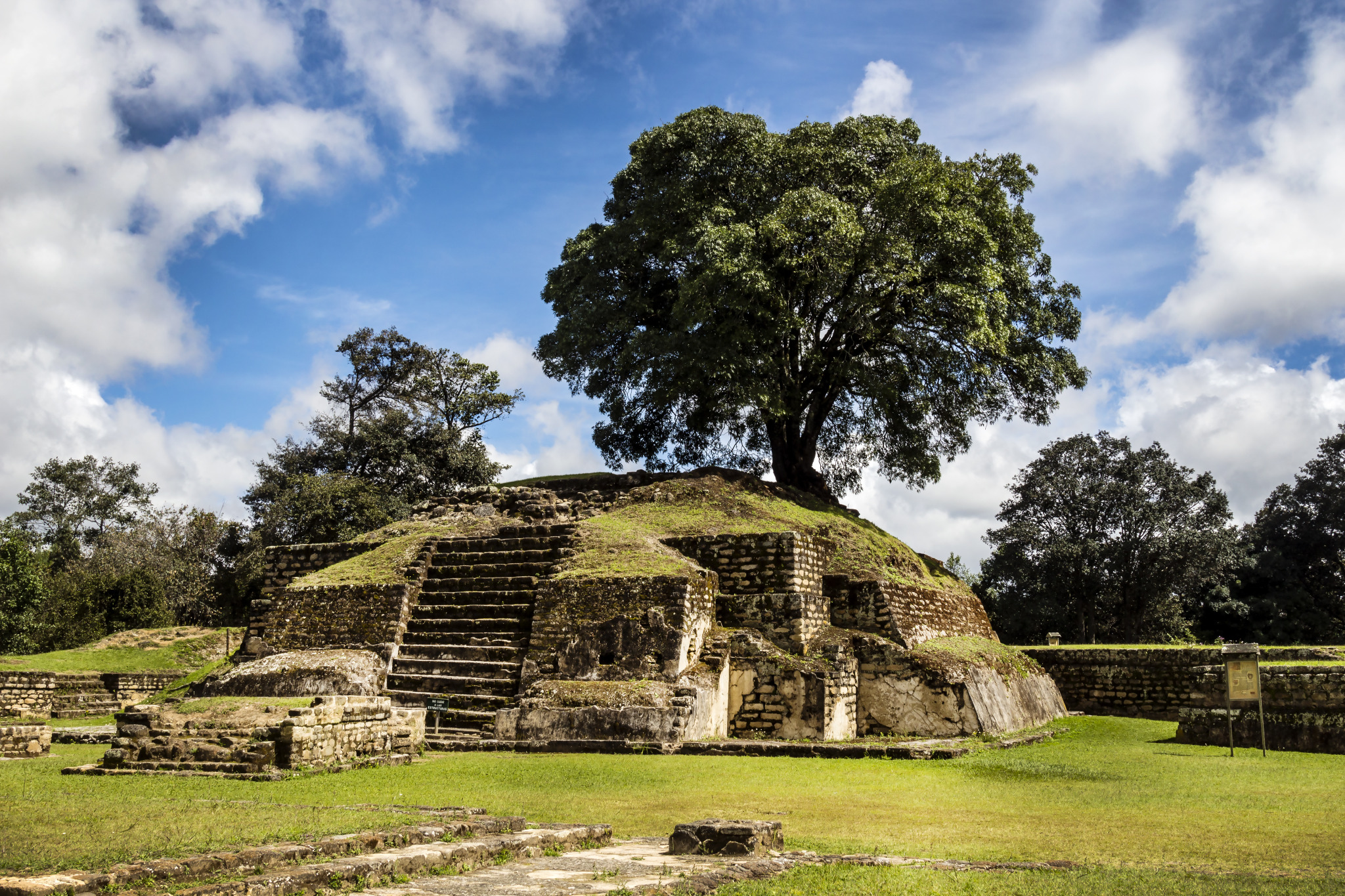 If you haven't walked along beautiful black sand beaches, you are missing out on a magical experience! Some of the best beaches in Guatemala are on its Pacific coasts, places of deep chill, and stunning wilderness. Guatemala's beaches are full of palm trees to relax with an icy beverage on hand.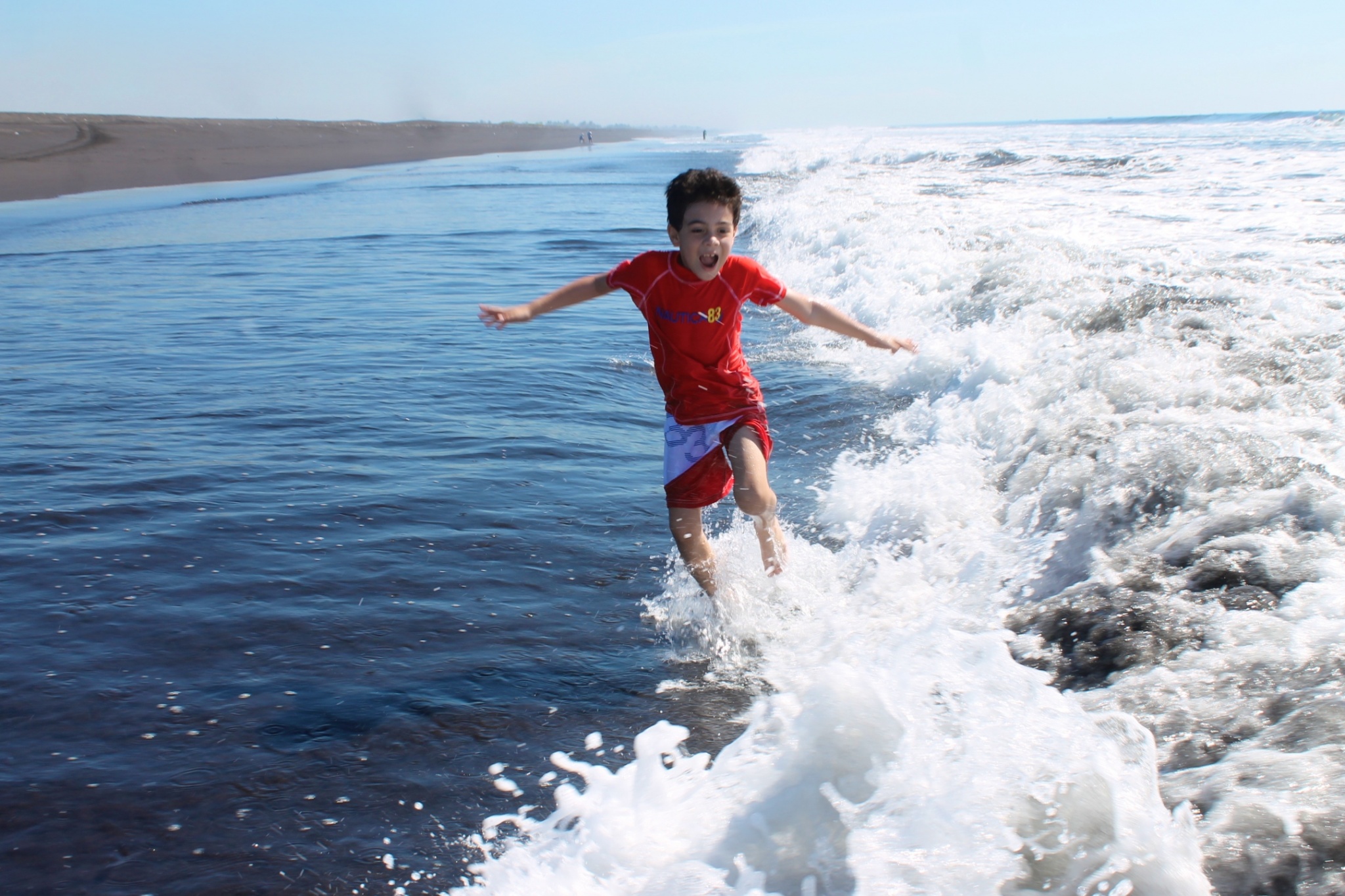 The capital city is full of fun things to do. However, kid-friendly activities are not always easy to find. So I thought I would share the best things to do in Guatemala City with kids. And the best part is most are not only fun but also educational activities; a huge plus for any parent!
Here is a guide to visiting Tikal that includes everything you need to know before seeing the most spectacular Mayan ruins in the world. It is a great starting point for enjoying the many adventures the Petén region offers.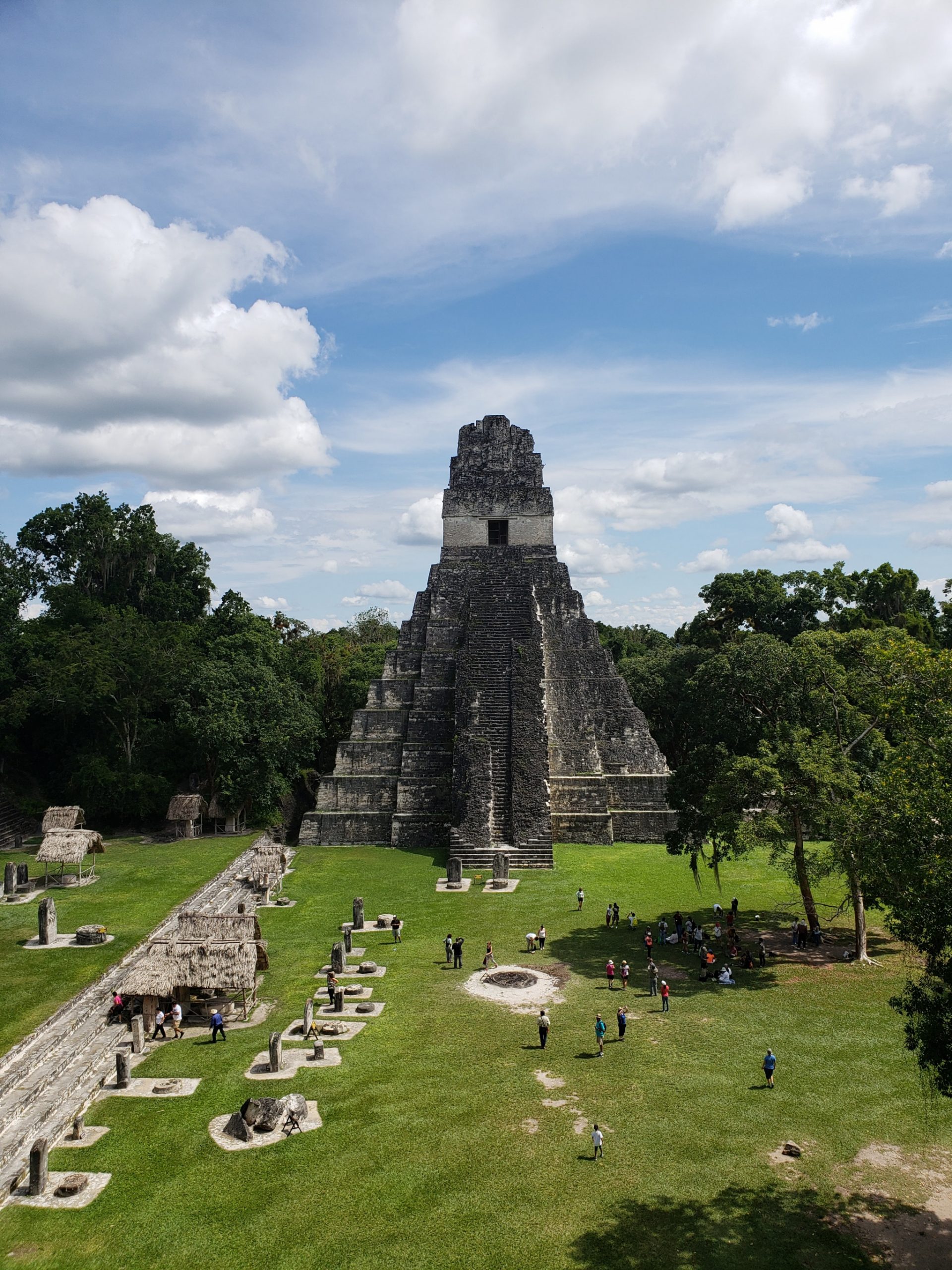 Declared by UNESCO as a World Heritage Site, Antigua Guatemala is a colonial city rich in history and culture. But finding kid-friendly activities can be somewhat of a challenge. So I wanted to share with you all the best things to do in Antigua with kids. All of these activities are family-friendly but are also great for adults.
One of the most beautiful destinations in Guatemala, Río Dulce is often overlooked. This area overflows with beautiful nature, colonial history, unique culture, and fantastic food. This quick guide to Rio Dulce covers the best things to do, where to stay, and what to eat.

Discover the rich history of the Maya civilization in the stunning Quirigua ruins that offer a unique glimpse into the grandeur of Maya architecture and artwork. In this guide, I'll show you what to see and expect and how to make the most of your trip to Quirigua. So pack your bags, and let's set off on a journey of discovery!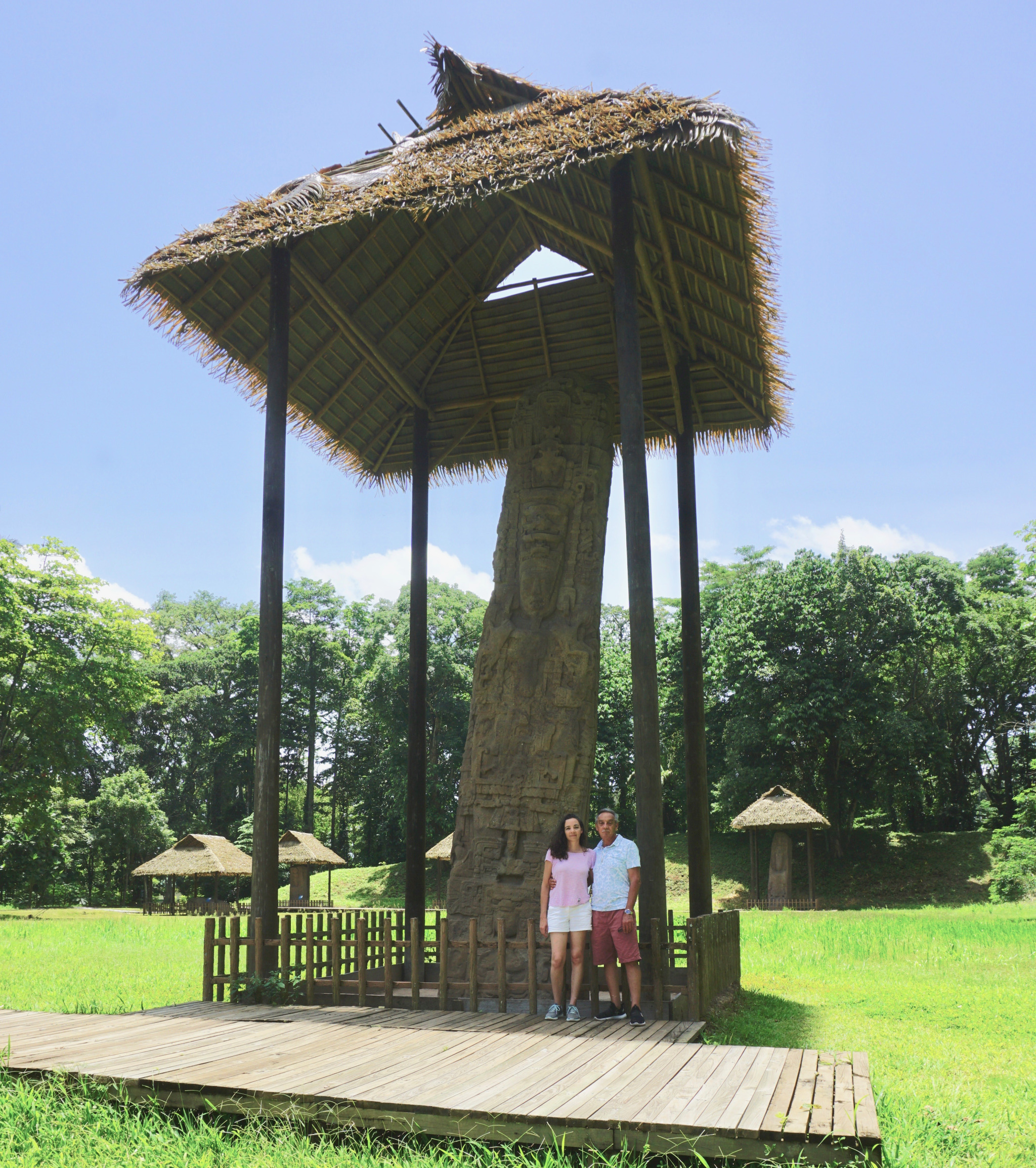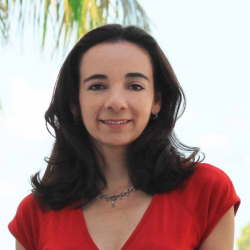 Latest posts by Paula Bendfeldt-Diaz
(see all)