Whether you're looking for vegan taco recipes for Taco Tuesday, Cinco de Mayo or you're just craving some vegan Mexican food you're sure to find your new favorite veggie taco here! These delicious plant-based taco recipes are filled with Mexican flavor.
One of the things I love the most about tacos is that they are easy to make and you can use whatever you have in your kitchen. So take these vegan taco recipes as inspiration and feel free to create your own versions. From roasted cauliflower and tempeh to crispy tofu and grilled portobello mushrooms there are enough taco recipe options here to satisfy your Mexican food cravings whether you're vegan., vegetarian or just trying to eat less meat.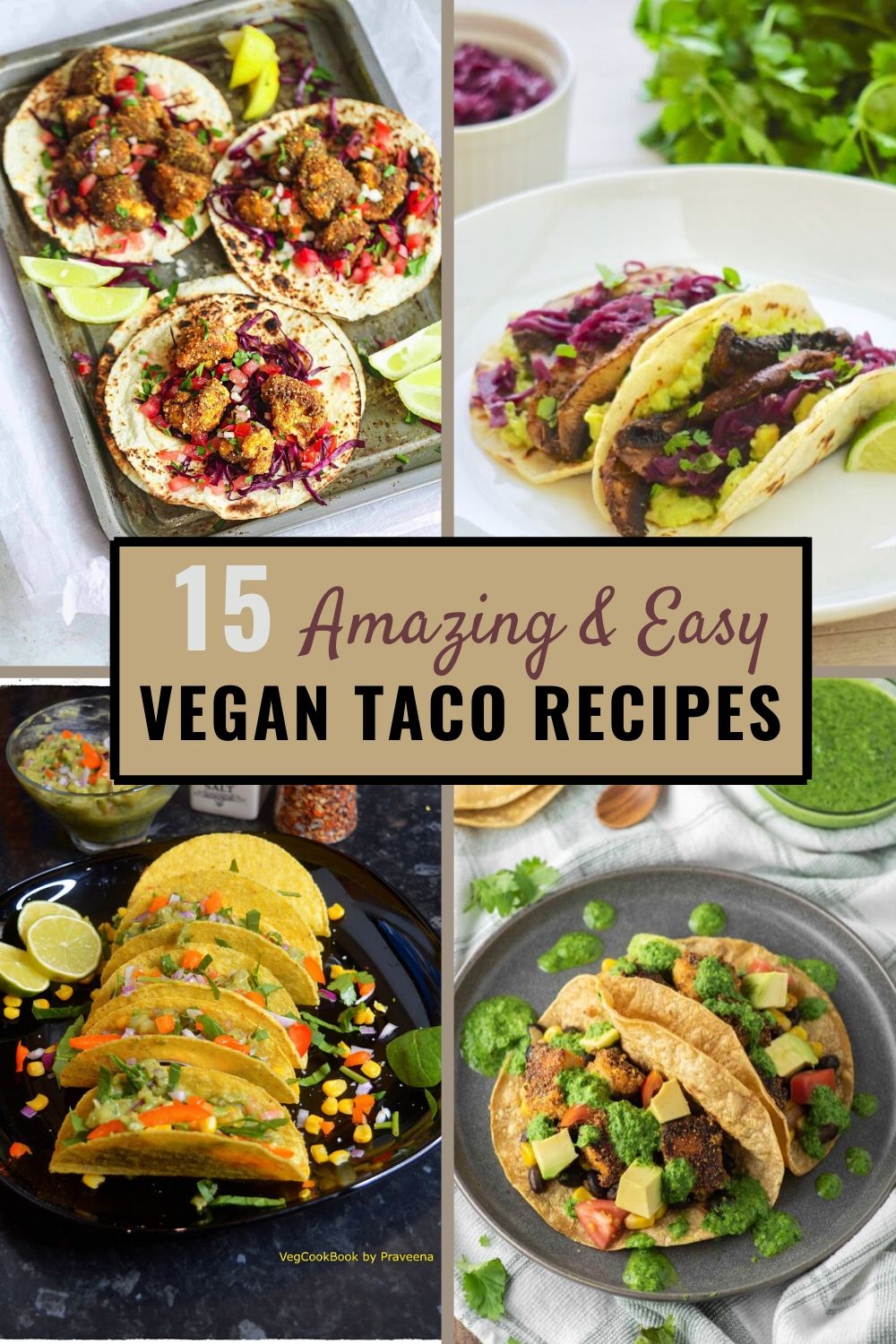 15 Amazing Vegan Taco Recipes
I've compiled some of the best vegan taco recipes here. I included some of my own veggie taco recipes as well as some amazing taco recipes from some of my favorite foodie blogs. And I guarantee that you will just love all of these delicious tacos whether you're vegan, vegetarian or just looking for a healthier taco recipe.
Roasted Mushroom Tacos with Red Cabbage Slaw – Growing Up Bilingual
These vegan mushroom tacos made with roasted portobello mushrooms, red cabbage slaw, and fresh smashed avocado are my go-to recipe for Taco Tuesday. What I love the most about these is that they are super easy to make and just have a few ingredients.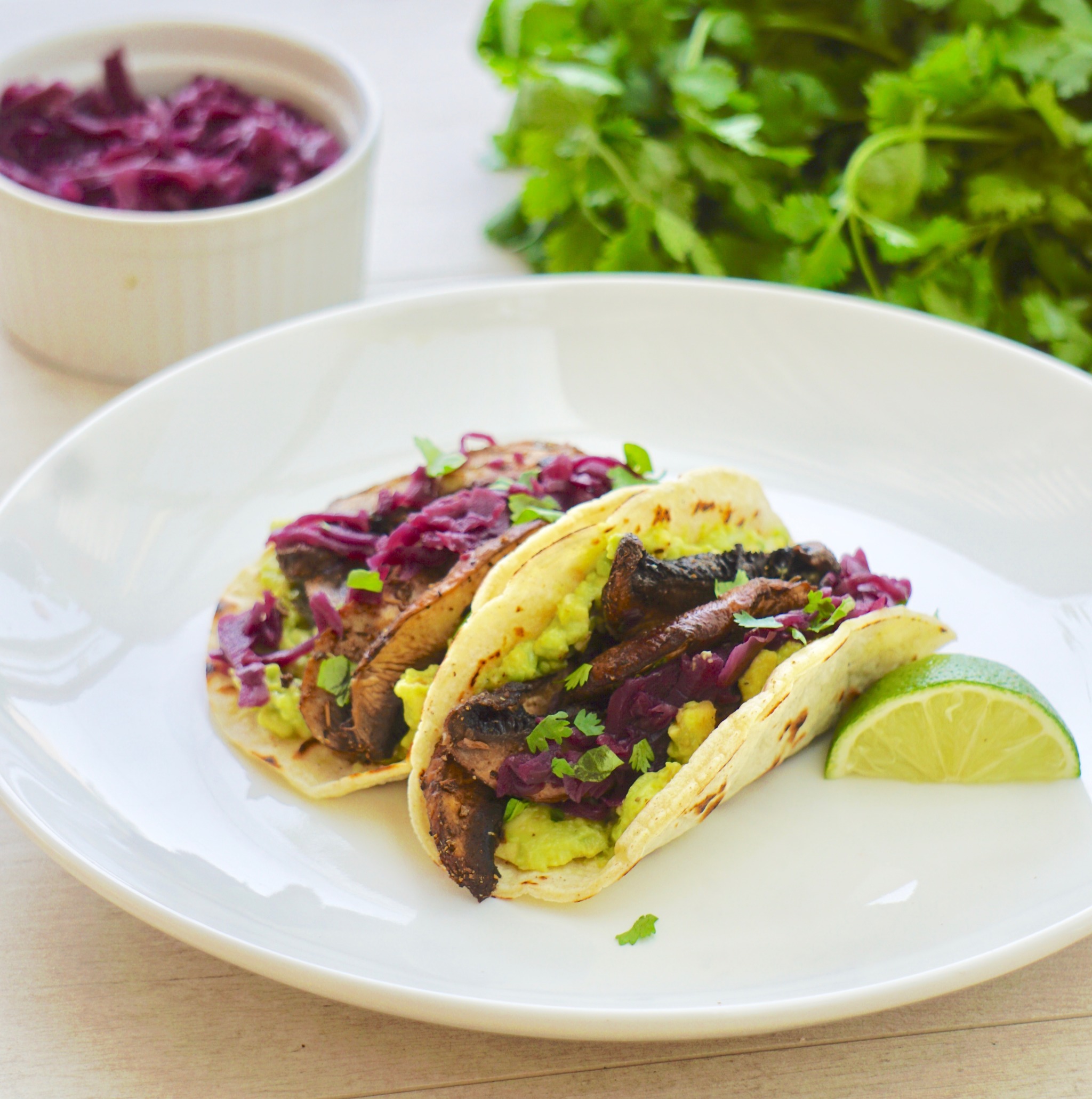 These crispy tofu tacos are made with a cornmeal mixture that gives the tofu a delicious crunch. This recipe does use yogurt but simply replace it for cashew cream or leave it out for a vegan version.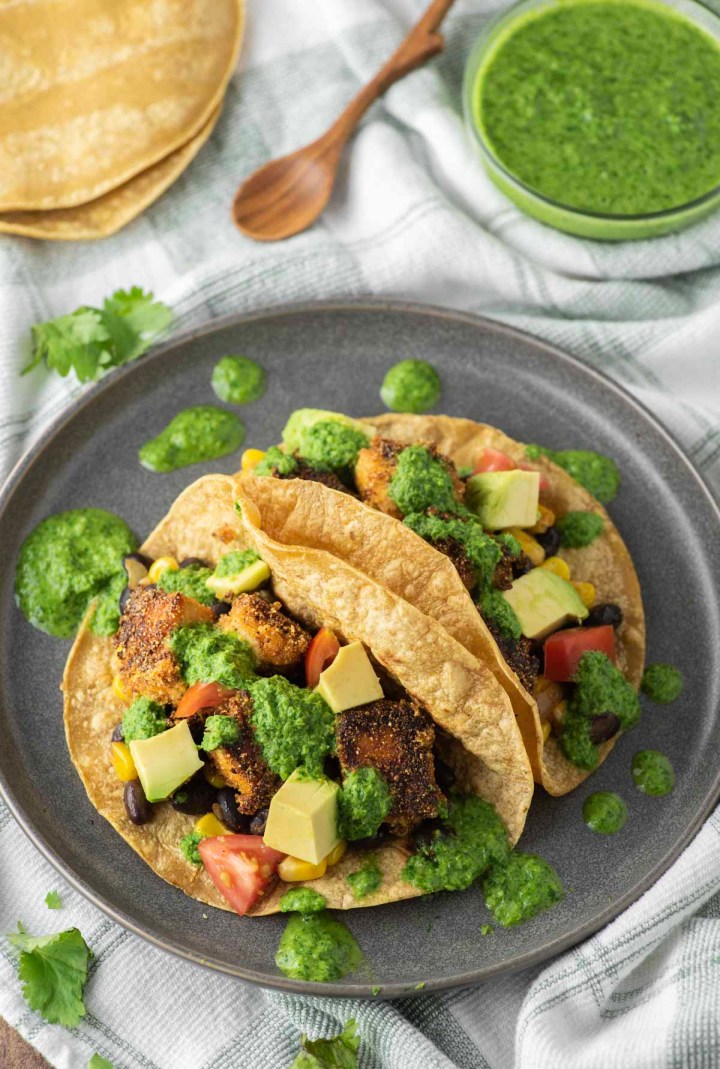 If you're looking for the perfect meatless taco recipe look no further. These spicy roasted butternut squash tacos with black beans and salsa are one of my favorite taco recipes. If you have never tried a butternut squash taco you're missing out!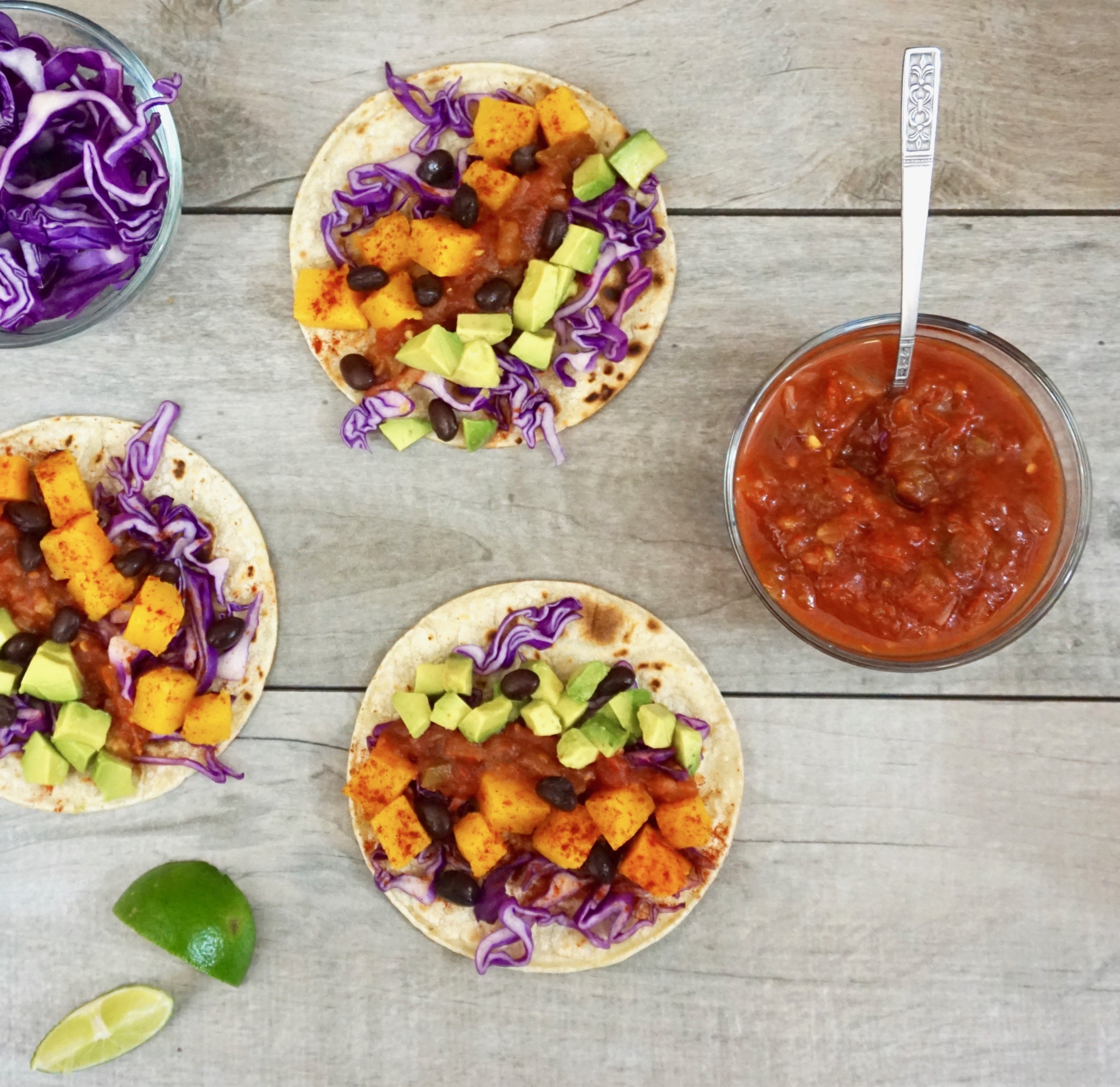 Made from scratch with budget-friendly staple foods, these easy oil-free baked falafel tacos are ready in about 30 minutes! Protein and flavor-packed, they are a plant-based family-friendly dinner option that's easily thrown together and customizable to your needs.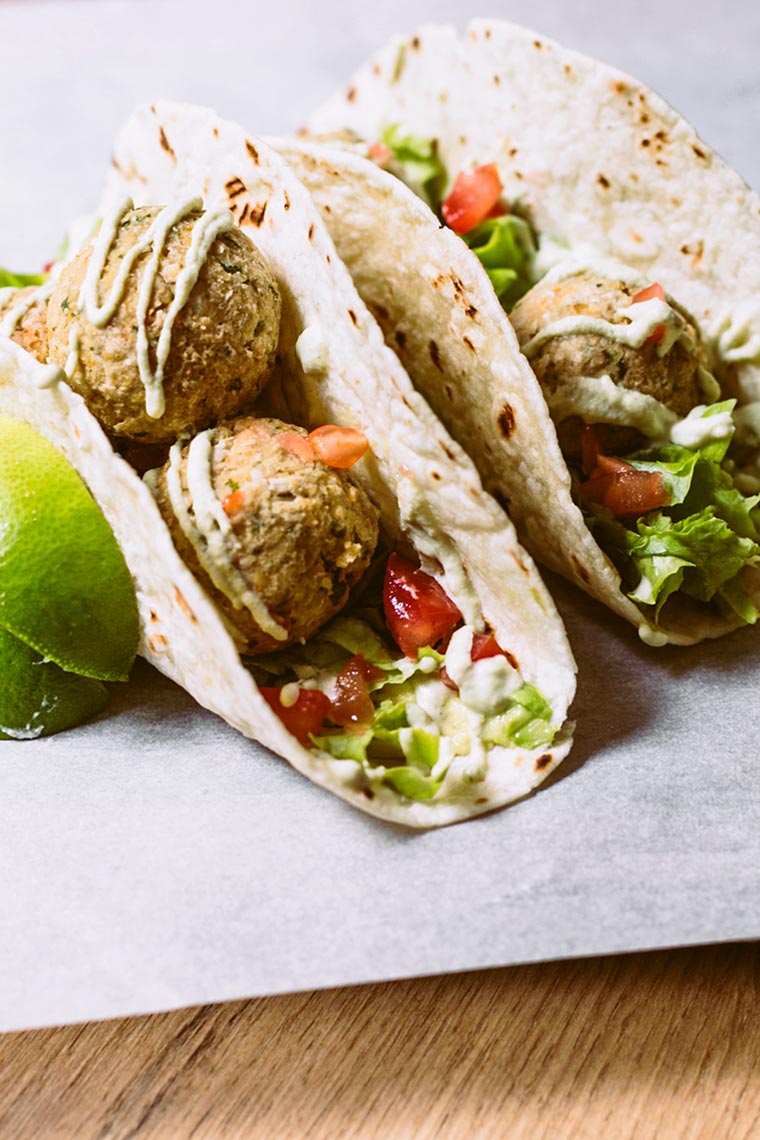 Spinach and Corn Tacos with Guacamole – Veg Cookbook
These delicious hard tacos are vegan and healthy. They are the perfect light Mexican dinner and they are easy and quick to make.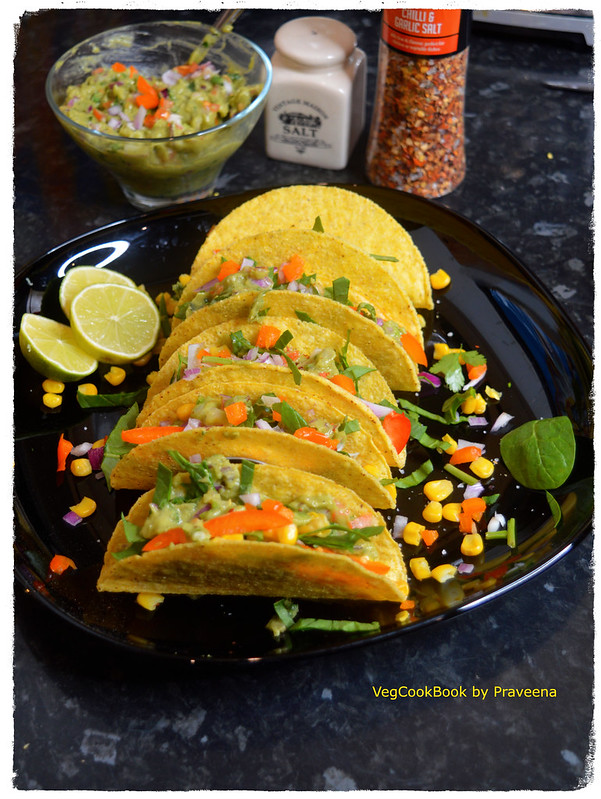 Crispy Potato Tacos with Pico de Gallo Salsa – Mexico in My Kitchen
This authentic Mexican recipe for crispy potato tacos, known in Spanish as "Taquitos Dorados de Papa", is sure to satisfy your Mexican food cravings. Just replace the Mexican crema for cashew cream and leave out the Queso for a vegan option to this vegetarian recipe.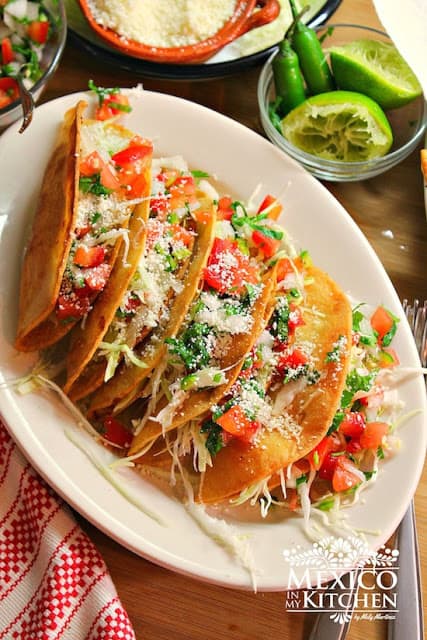 Vegan Nopales Tacos With Charred Corn and Black Bean Salsa – The Baking Fairy
Looking for something different this Taco Tuesday? These Vegan Nopales Tacos are made of cactus and topped with fresh charred corn and black bean salsa.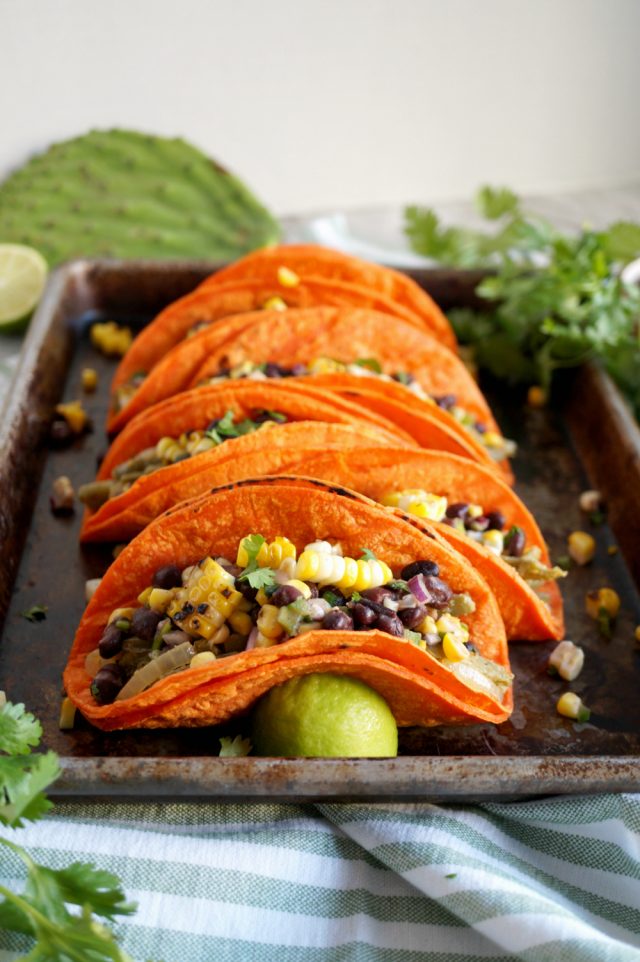 Sweet Potato and Black Bean Tacos – Chisel and Fork
These sweet potato and black bean tacos are the perfect healthy vegetarian option when you craving tacos, but don't want to feel guilty eating them.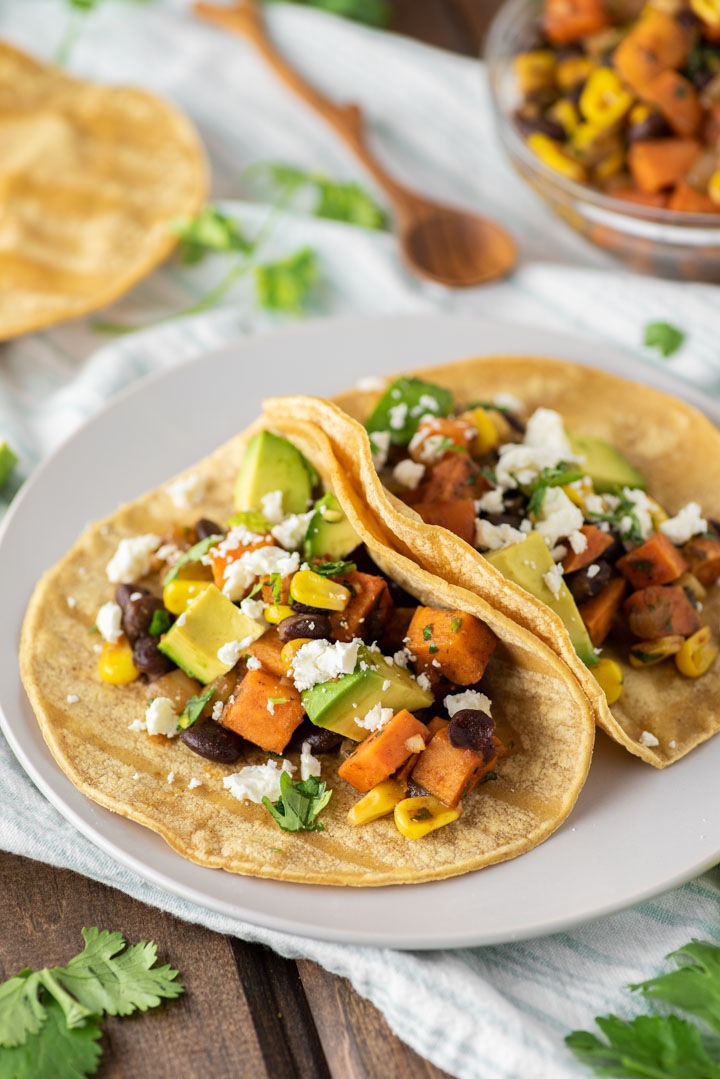 Vegan crispy cauliflower tacos made with spiced battered cauliflower, and salsa. The flavors in these tacos are incredible, leaving your tastebuds tingling!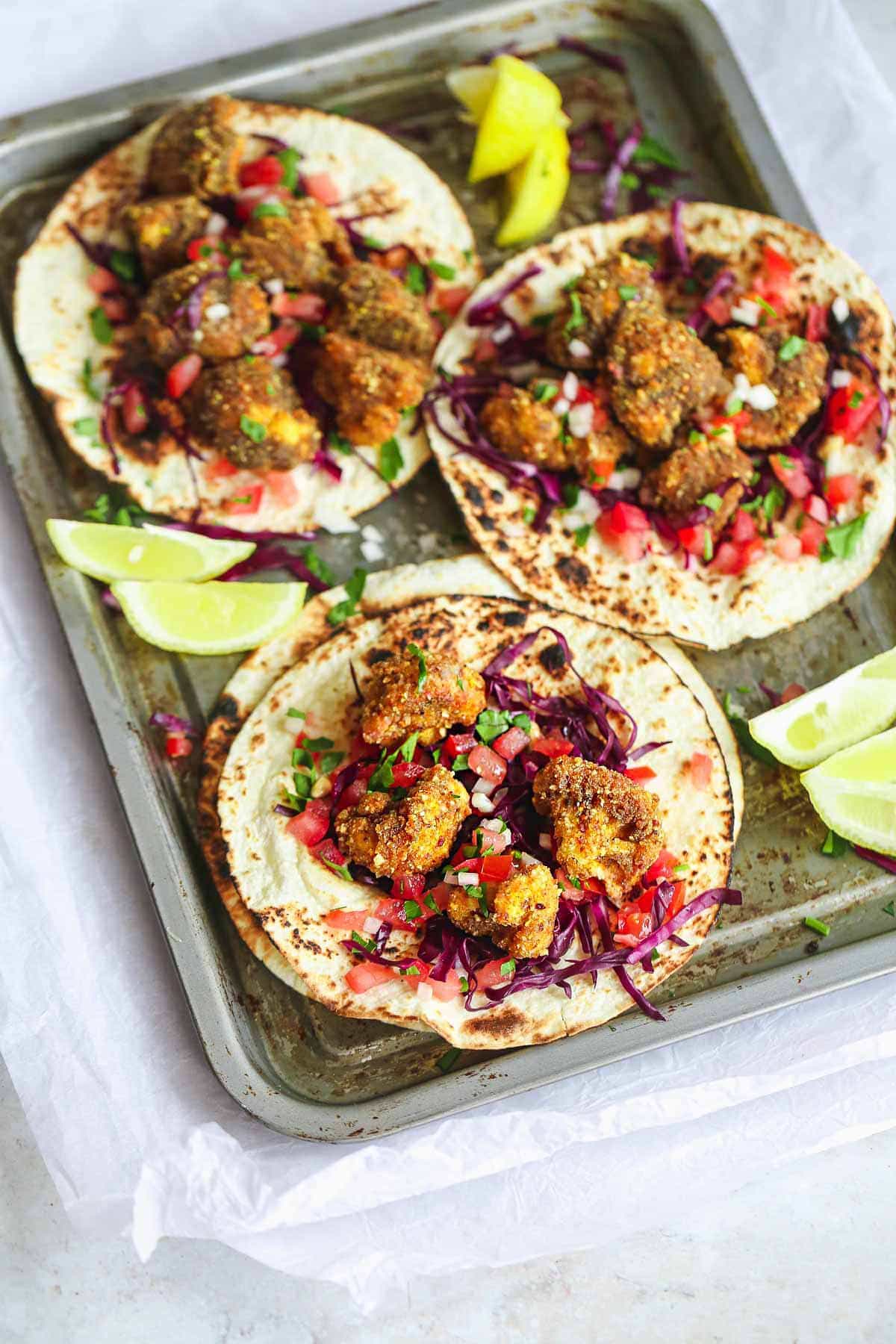 If you're looking for a meatless dinner option to throw into your week, you need this plant-based lentil taco "meat"! It has an incredible flavor & texture. Add this to your next meatless Monday menu!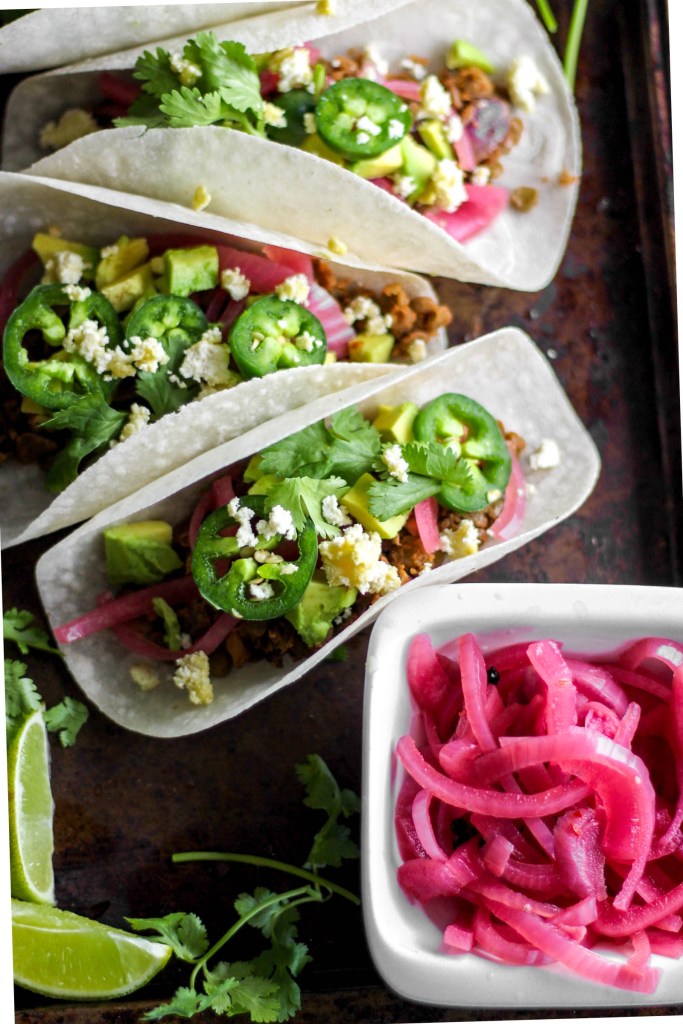 Vegan Chickpea Tacos with Peach Salsa – Swirls of Flavor
What to make it you're eating vegan and it's Taco Tuesday? Vegan Chickpea Tacos With Peach Salsa is an easy vegan recipe that's packed with the protein of chickpeas and topped with a lime-scented fresh peach salsa!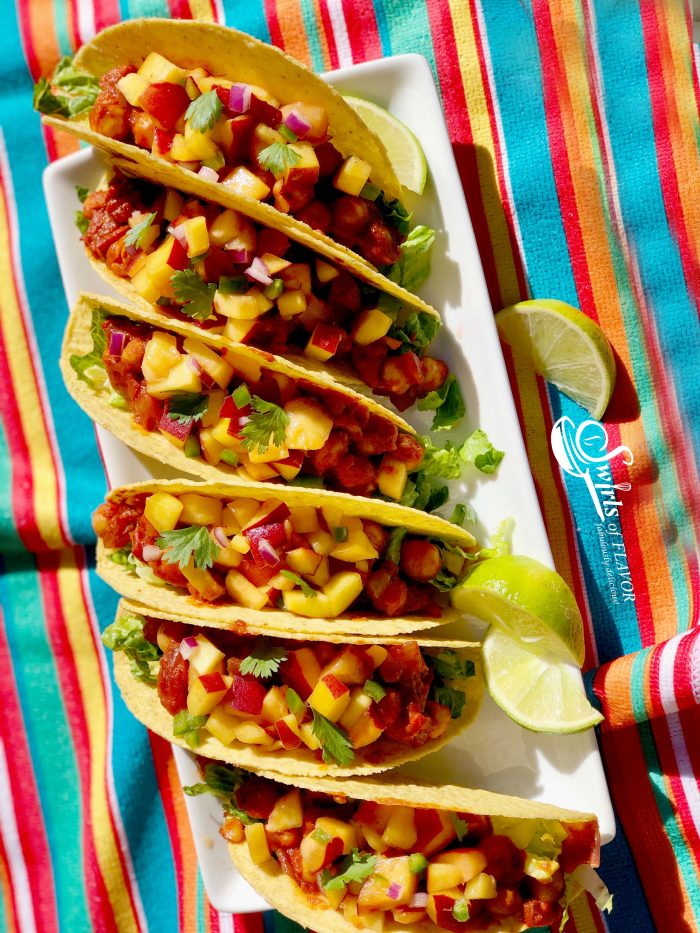 Copycat Vegan Sofritas Tacos from Chipotle – The Baking Fairy
These tasty tacos are filled with savory sofritas, corn, beans, pico de gallo, and a luscious cilantro lime cashew cream! The filling is just as good (if not better) than Chipotle's!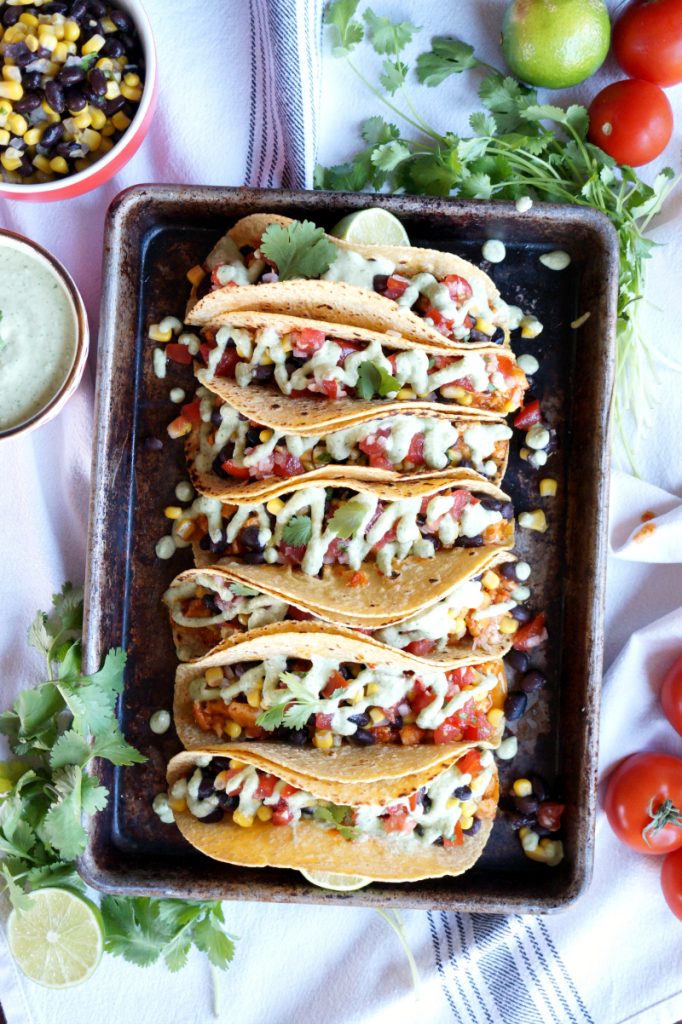 Roasted Cauliflower Tacos with Chipotle Romesco Sauce – Posh Journal
These cauliflower tacos are so flavorful! I seasoned the cauliflower florets with ground cumin, chili powder, smoked paprika powder and salt.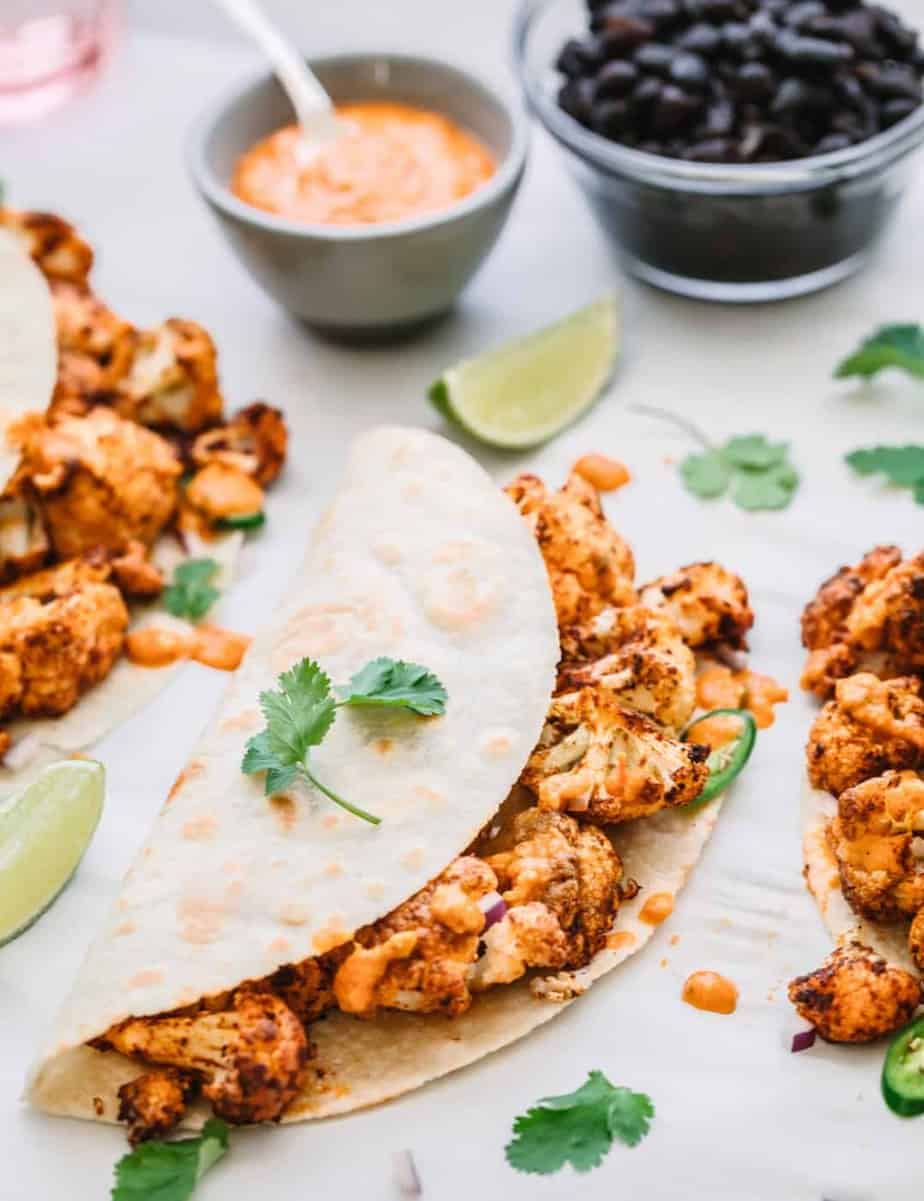 Tempeh tacos are the best vegan recipe for Cinco de Mayo because tempeh is crispy and delicious. It's packed with plant protein and tastes similar to chicken especially in texture.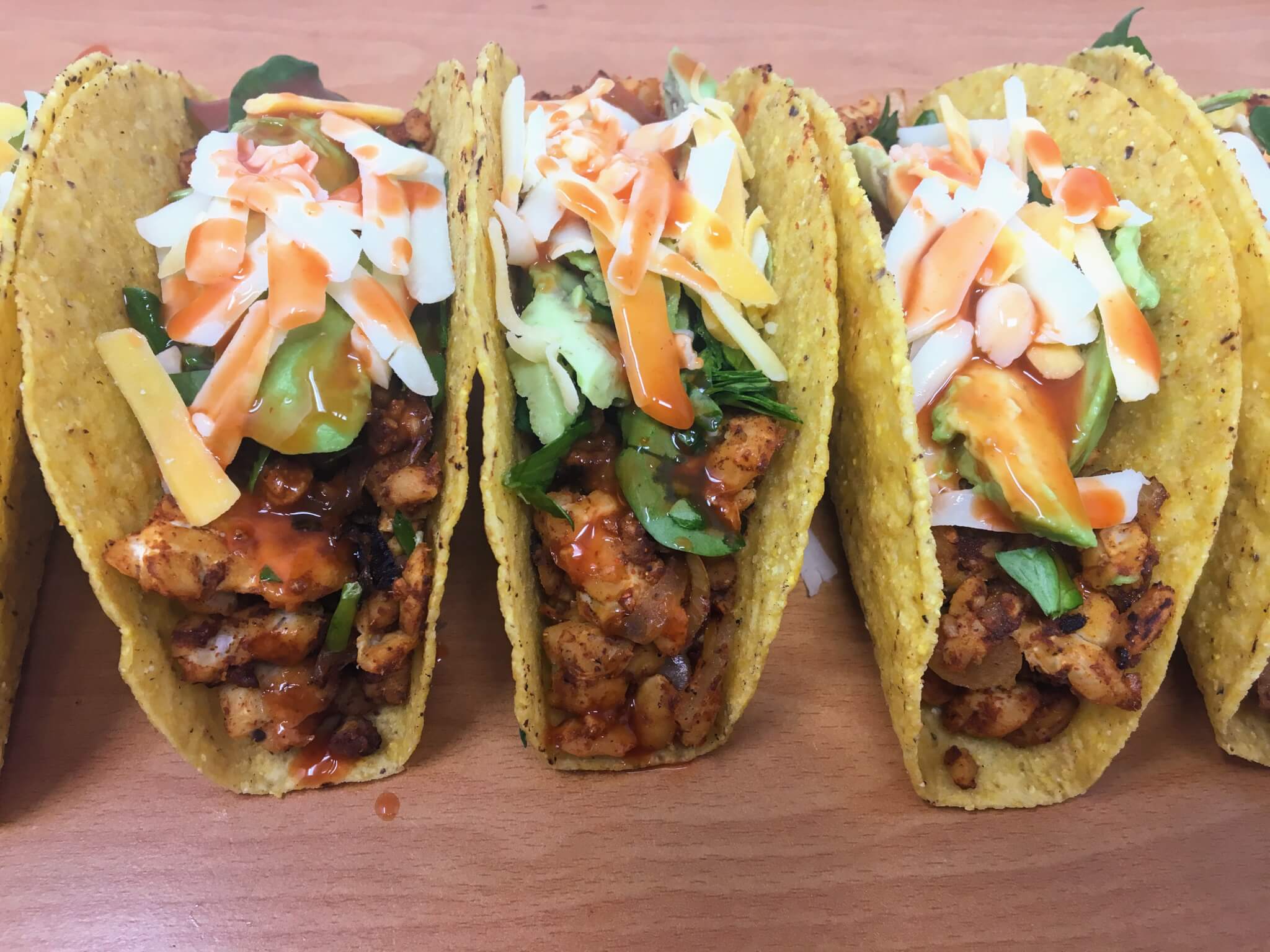 Braised Asparagus Tacos in Escabeche – Fried Dandelions
These braised asparagus tacos in escabeche are one of my go-to meals for spring! Quick and easy to pull together, and packed with flavor, you'll be enjoying these vegan tacos not only on Tuesdays!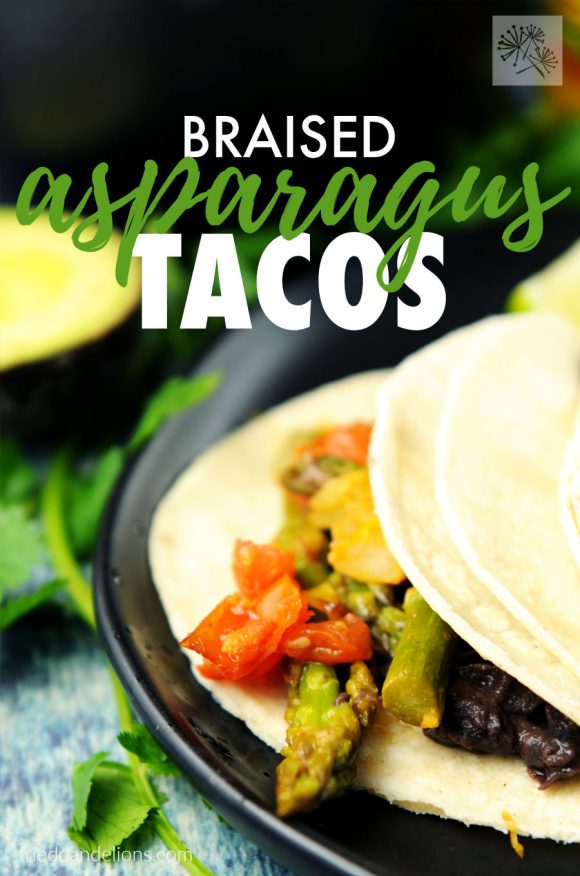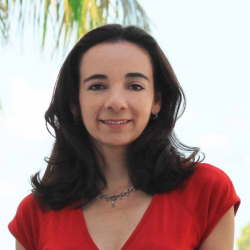 Latest posts by Paula Bendfeldt-Diaz
(see all)