This post was sponsored by Upswing Health as part of an Influencer Activation for Influence Central and all opinions expressed in my post are my own.
If you've suffered from a sports or musculoskeletal injury, there are steps you can take at home to safely and effectively make a quick comeback. From early first aid treatments to getting a free, personalized recovery plan from a Certified Athletic Trainer online, these tips for faster recovery from a sports injury will help you get back to your active lifestyle.
I have been a very active person all of my life, from CrossFit and running to mountain biking and weightlifting. Being active and in shape is something I am passionate about. As an athlete, there is nothing more frustrating than dealing with a sports injury. No matter what your level of activity, injury and pain can prevent you from doing what you love and enjoying an active lifestyle.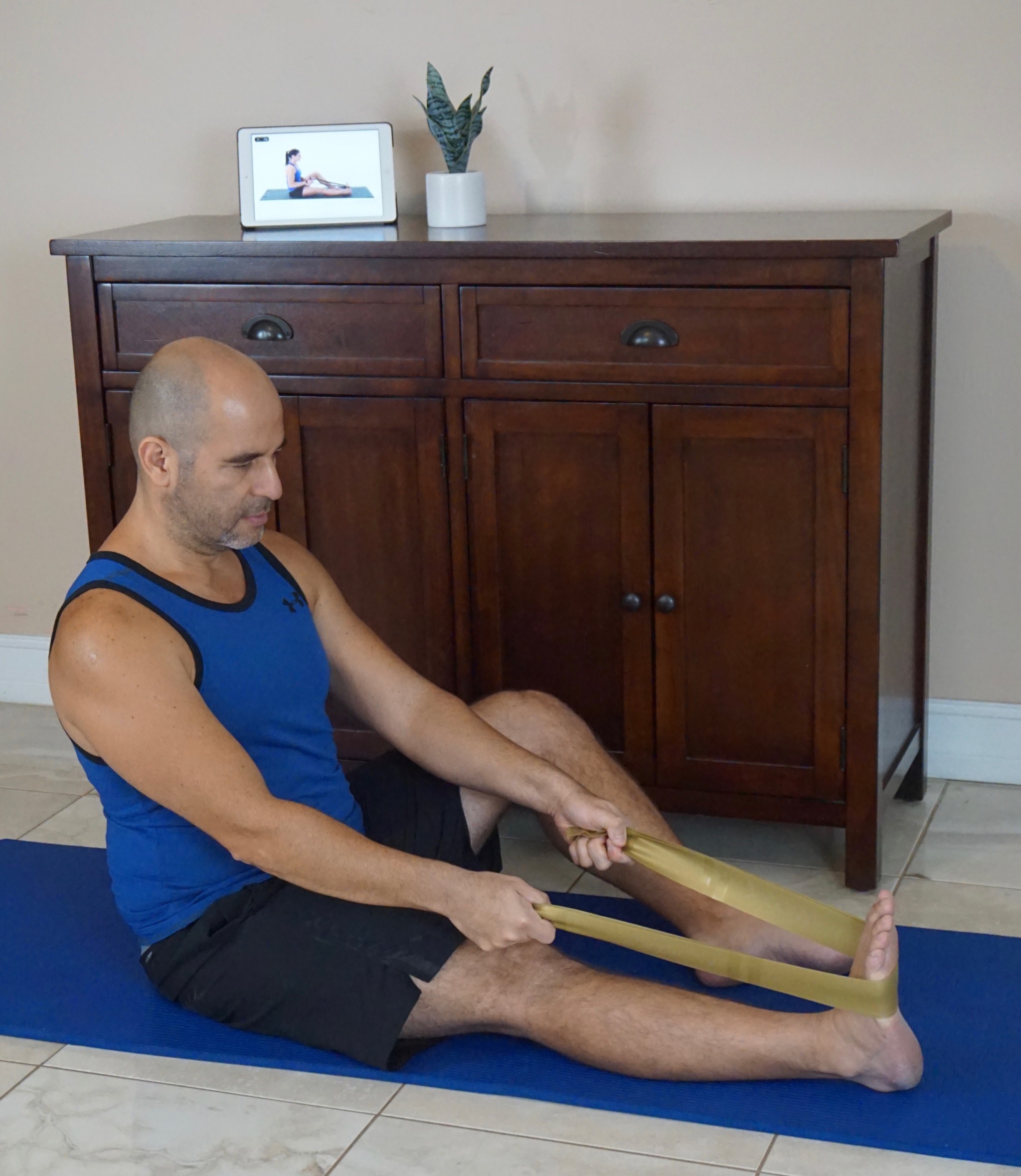 At any time, making an appointment with a sports doctor can be time consuming and expensive. And now with shelter-in-place orders, it can be even more challenging to get the help you need to recover from a sports injury. That is why I am so excited to partner with Upswing Health to share some easy steps that you can take at home to speed up your recovery.
4 Tips for a Faster Recovery After A Sports Injury
These easy steps can get you back to your active lifestyle as soon as possible.
1. Use the R.I.C.E. method

The R.I.C.E. method is an effective first aid treatment for any sprain, strain and musculoskeletal injuries in general. You should apply the R.I.C.E. method as soon as the injury occurs to help reduce the pain and swelling.
Rest – It's important to give your body the time it needs to recuperate. Stay away from any movements or exercises that put stress or pressure on the area where you are experiencing pain for at least 48 hours.
Ice – Applying ice to the muscles or area that has been injured will help to reduce the pain and swelling. It's recommended to ice your injury for 15 to 20 minutes, 4 or 5 times per day for the first couple of days after the injury occurs.
Compress – Wrapping the area with a compression bandage can prevent fluid buildup. It's important to make sure that you wrap the injured area firmly but not too tightly as you do not want to cause more pain or prevent blood flow.
Elevate – Elevating the injured area above your head will help drain fluid and reduce swelling.
2. Get a free personalized treatment plan for your injury with Upswing Health
It's very important to get a personalized treatment plan to address your specific injury. Many musculoskeletal (MSK) issues can be treated at home with a series of guided exercises, without having ever seen a doctor. And during this time it, while you are sheltering-in-place, it may be very difficult to get an appointment to see a specialist. But you can get a personalized treatment plan online with Upswing Health.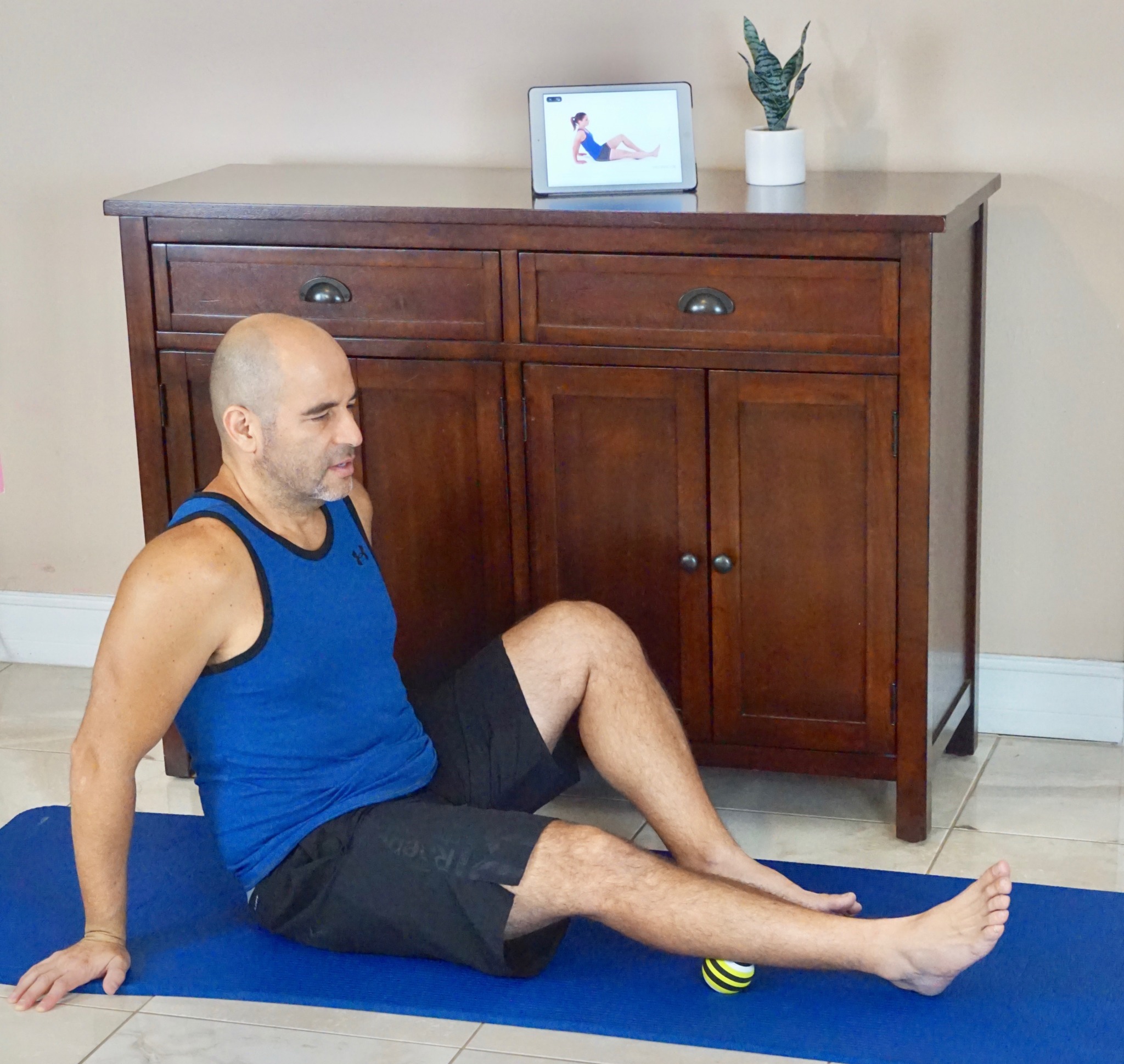 For minor injuries, Upswing Health provides home exercises with detailed instructional videos. For more serious injuries, Upswing connects you to a Certified Athletic Trainer who validates those injuries and if necessary sets up a telehealth visit with a primary care sports medicine physician. Upswing Health is the only national telemedicine service that allows you to talk to a sports medicine doctor for free.
3. Take it slow

After you have recovered from your injury, it's important to give yourself time. It may be tempting to get back to your exercise routine as soon as possible, but taking it slow and easing back into it will ensure a full recovery.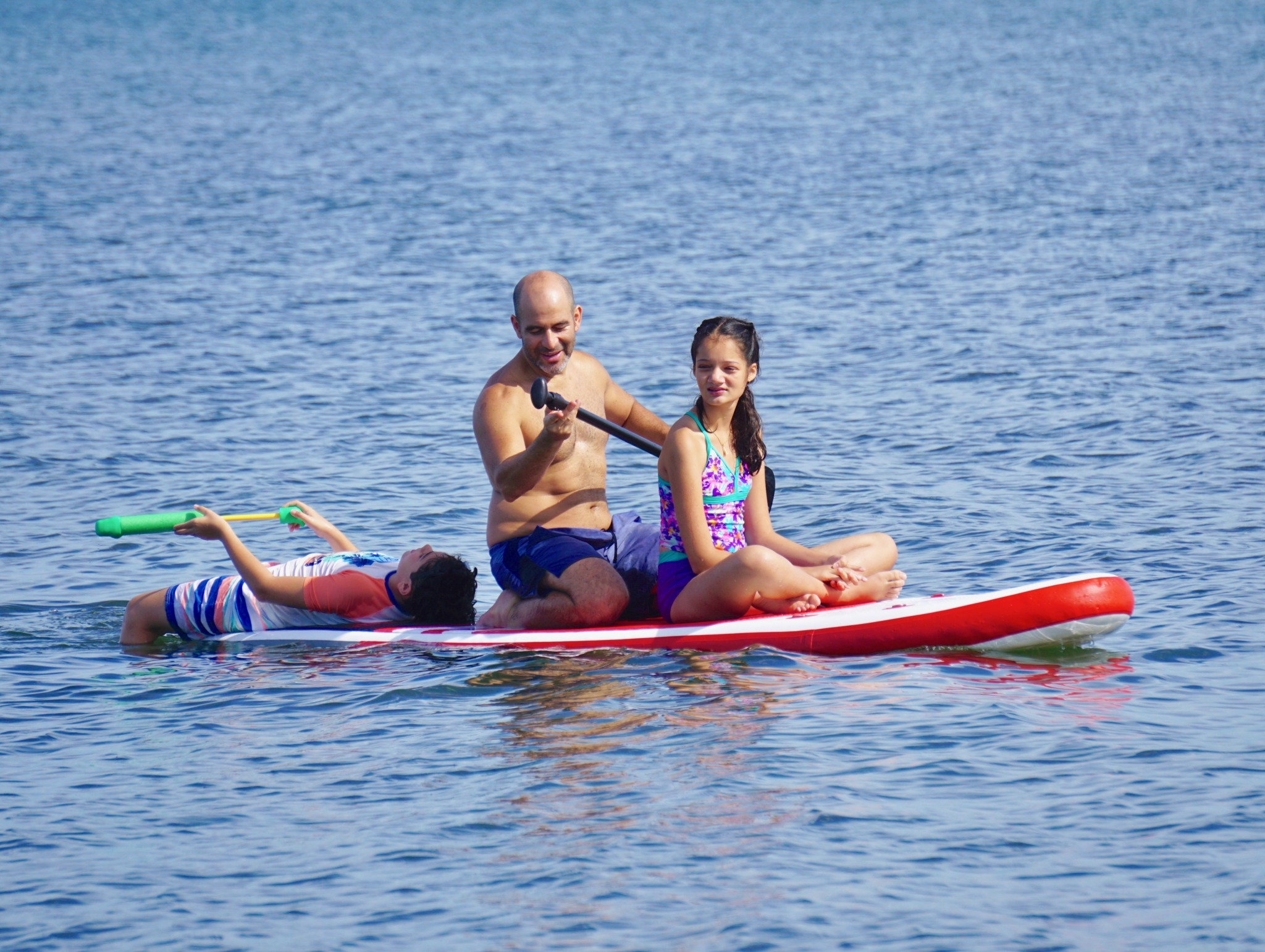 Make sure that you get lots of rest and that you stay away from applying too much pressure on the injured area. You can find other ways to exercise and be active while making sure that you rest the injured area. Since I injured my ankle, I have been looking for exercises that don't require me to put any pressure on it like paddle boarding, swimming, etc.
4. Prevent injuries in the future
Warming up and stretching before working out or practicing a sport is key, not only for optimal performance but also for preventing injuries. You can warm up by starting off slowly or by doing specific warm-up exercises.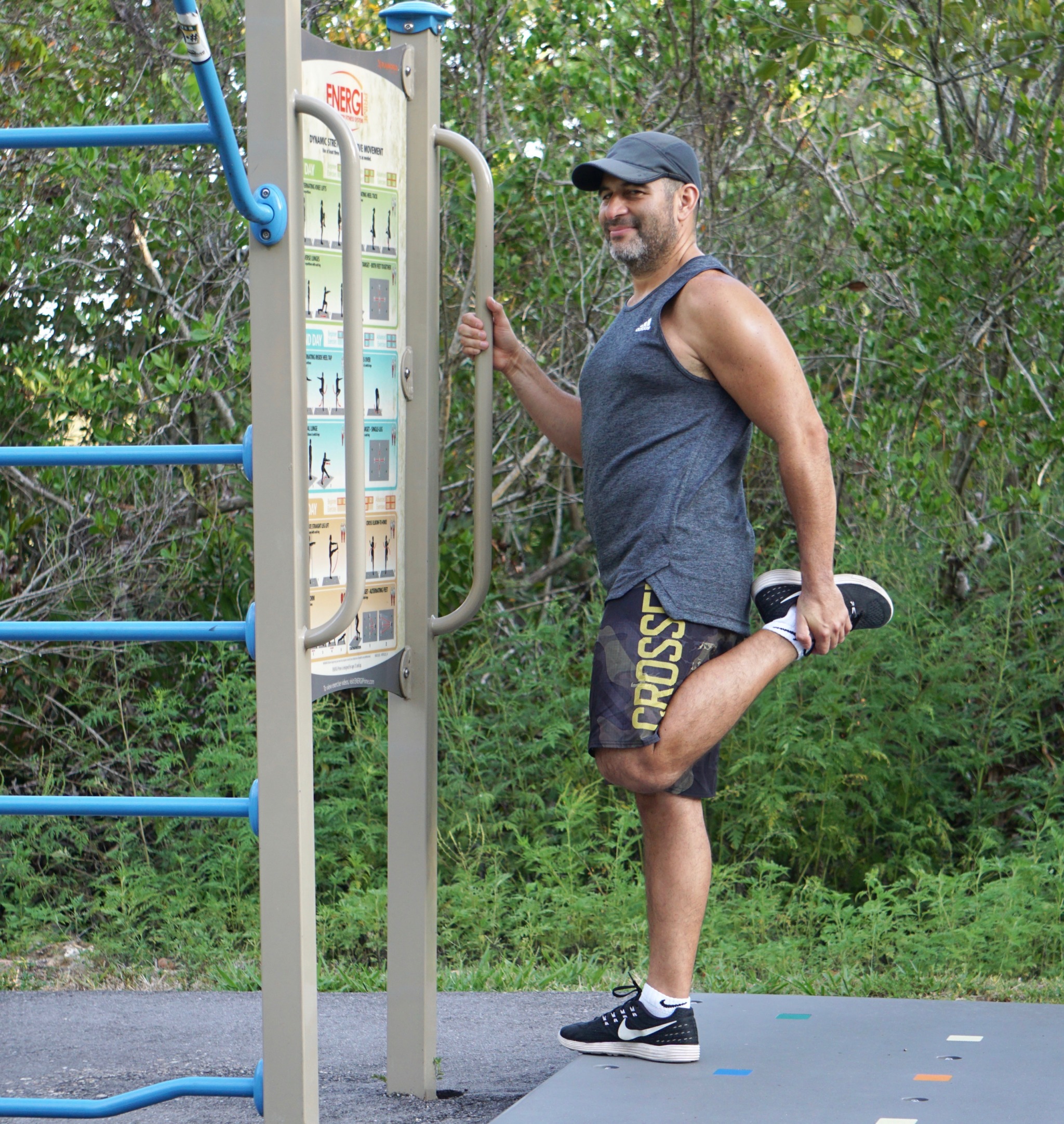 If you are able to, it can be very helpful to pinpoint what may have caused your injury. Whether it's overtraining or a certain movement that is putting too much strain on a specific area of your body, knowing it's important to figure out how your injury occurred. Knowing what caused your injury can help you take the necessary steps to prevent it happening in the future.
My Experience with Upswing Health

I suffered an injury when training a few months ago. I thought that the pain would go away, but it's still bothering me. I used Upswing Health to get a personalized recovery plan based on my specific injury and needs. The best part was that I was able to chat with a Certified Athletic Trainer for free.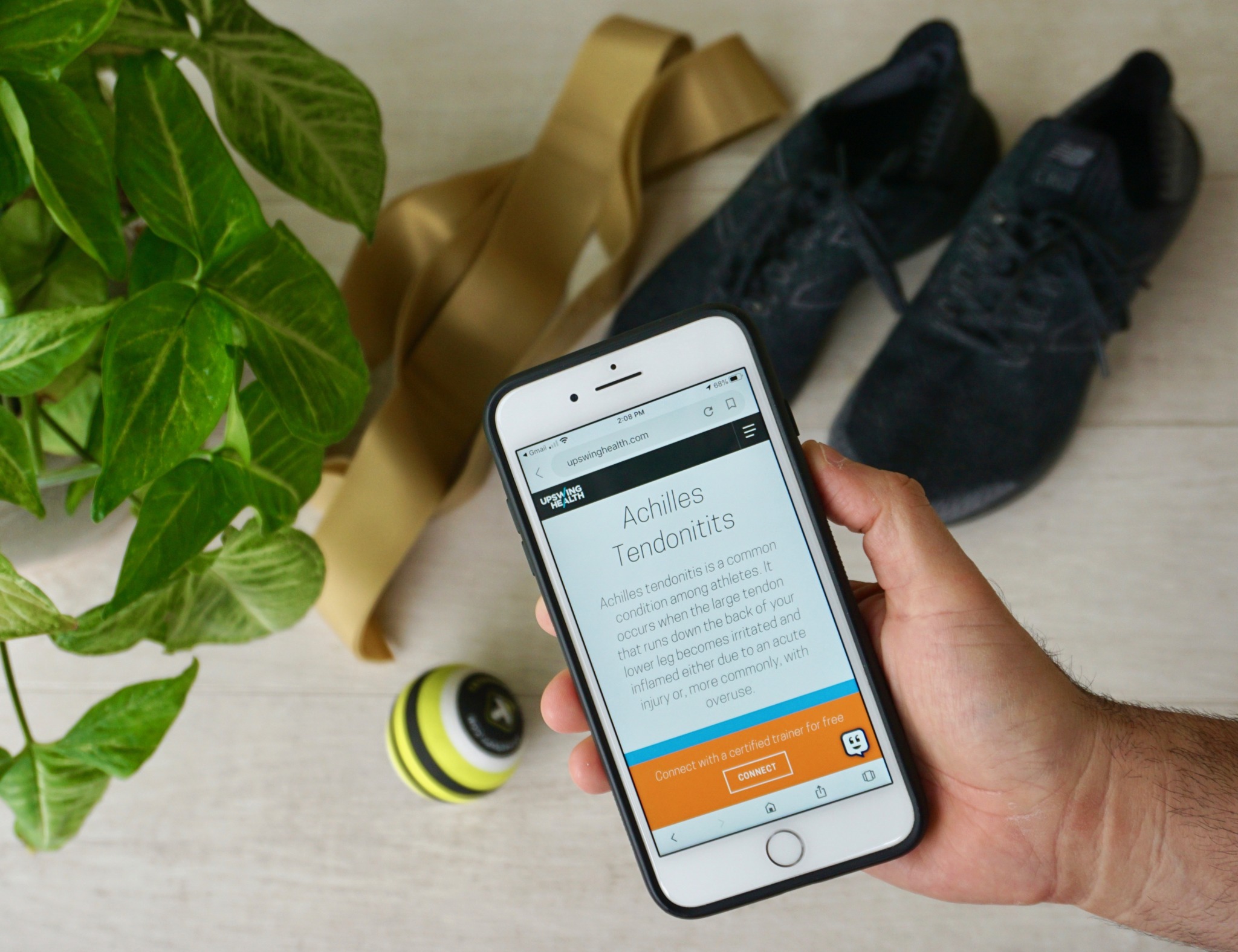 I started off by using Upswing Health's advanced AI diagnostic system. By answering simple questions about what hurts and where the system was able to pinpoint that I am suffering from Achilles tendonitis. The system then gave me recommendations on specific exercises I can do, providing me with detailed instructions and videos.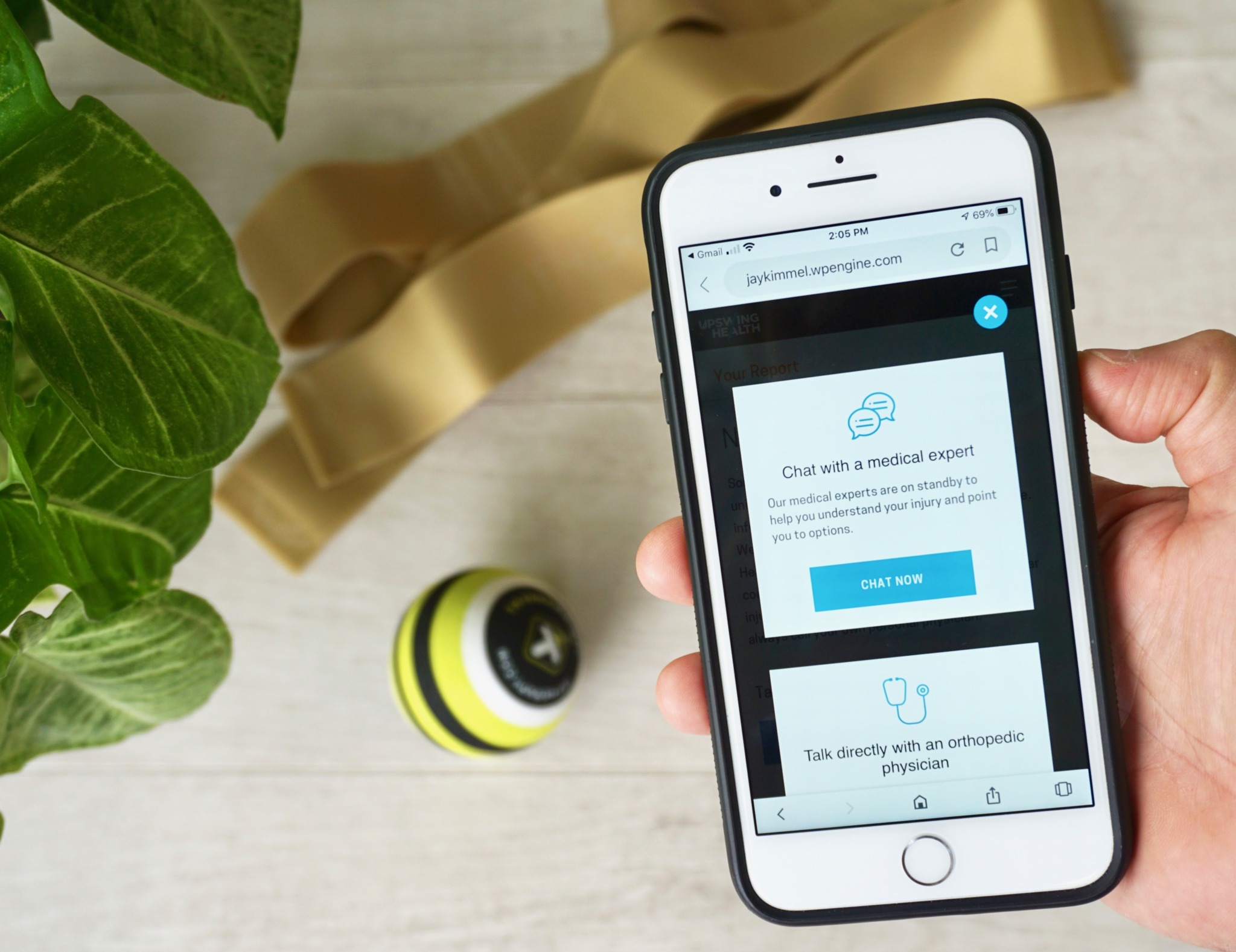 You can go a step further and connect for free with a medical professional. I was connected via text message with Kelsey, a Certified Athletic Trainer with a master's degree in Kinesiology and Healthcare Administration. I gave her more information about how my injury happened, how long I have been experiencing pain, and what steps I have taken to relieve pain. She created a personalized exercise program tailored to my specific injury and situation. The program included videos for exercise and stretches to relieve the pain and help me recover faster.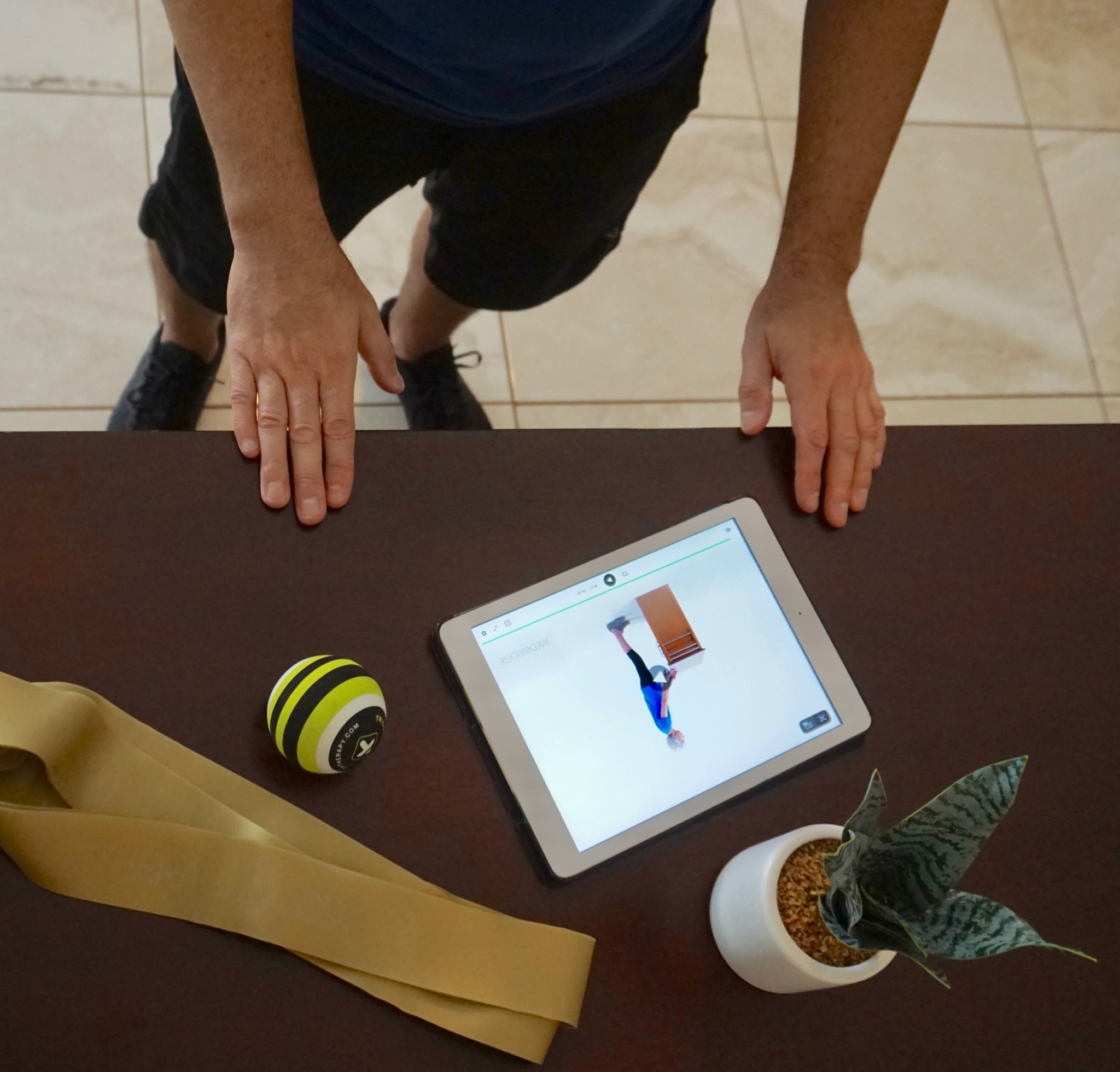 The entire process took less than 15 minutes and I didn't even have to leave home! I have been doing the exercises that Kelsey recommended for a few days now and I can already feel that movement has become easier and the pain has reduced a bit. Being able to get help to reduce my pain and having a plan so I can actively work on my recovery without leaving home has been a huge relief. I just wish I had known about Upswing Health before!
Now is the perfect time to utilize Upswing Health's easy-to-use online technology to connect to a live medical professional without leaving your home. Don't let pain hold you back from an active lifestyle. Visit upswinghealth.com to learn more about their free personalized telemedical services for musculoskeletal conditions.