I've compiled the best Bailey's desserts to celebrate St Patrick's. They're not just your typical St Patty's desserts though, all of these Bailey's Irish cream dessert recipes have a special something to make this year's St Patrick' Day more festive! These desserts are the perfect way to indulge your sweet tooth while also getting into the festive spirit. Whether you're hosting a party or just looking for a special treat, these recipes are sure to impress.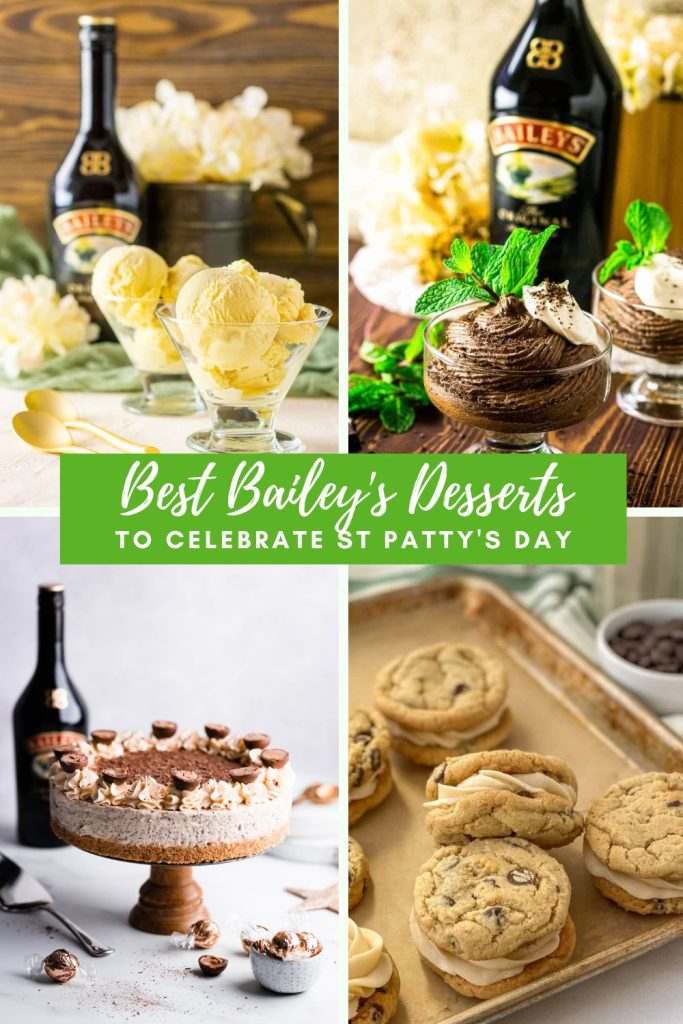 So, put on your greenest attire and get ready to whip up some decadent St Patrick's desserts that will have you feeling like a true Irish lass or lad. With these Bailey's dessert recipes, you can enjoy the taste of Ireland in every bite. So let's get started and make this St. Patrick's Day one to remember with some delicious, boozy desserts that will leave your taste buds dancing a jig!
Why Bailey's Desserts Are So Delicious!
Bailey's Irish Cream is a deliciously smooth and creamy liqueur that adds a subtle, yet distinct flavor to any dessert. Its unique blend of Irish whiskey, cream, and chocolate makes it the perfect addition to a wide range of desserts, from cakes and cookies to cheesecakes and mousse. The flavor of Irish cream pairs particularly well with chocolate, coffee, and vanilla, making it a versatile ingredient that can be used in a variety of dessert recipes. So, whether you're a die-hard fan of Bailey's or just looking to add a little extra Irish flair to your desserts, these recipes are sure to please.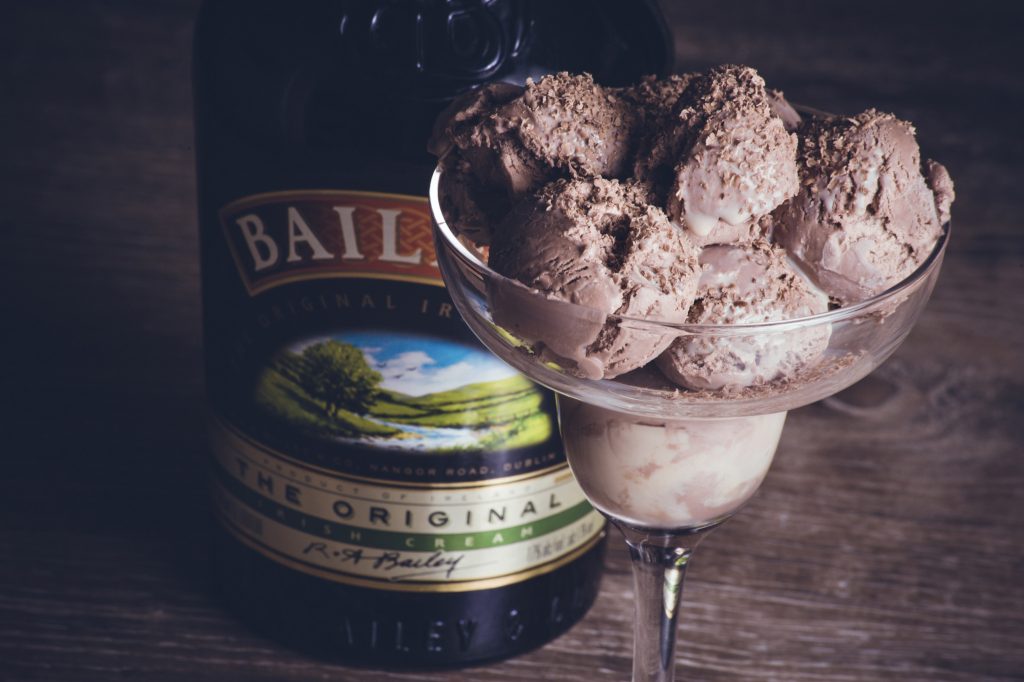 Best Bailey's Irish Cream Desserts
Get ready to indulge in some truly decadent desserts that are infused with the smooth, creamy flavor of Bailey's Irish Cream. Whether you're a fan of chocolatey goodness, fruity delights, or creamy classics, there's a Bailey's dessert out there that's sure to tantalize your taste buds.
From rich and fudgy brownies to creamy cheesecake and silky smooth mousse, there's no shortage of delectable Bailey's Irish Cream desserts to choose from. So why not add a little Irish flair to your dessert table and treat yourself and your loved ones to some of the most indulgent and delicious desserts around?
Get ready to indulge in the ultimate St. Patrick's Day dessert – Baileys mousse with Irish whiskey whipped cream! This luxurious treat is the perfect way to end your Irish feast with its light and fluffy texture combined with rich, velvety chocolate flavor.
The Baileys Irish Cream gives it a unique twist, and the Irish whiskey whipped cream on top takes it to a whole new level of decadence. Impress your guests with this unforgettable dessert that's easy to make but looks and tastes like a gourmet masterpiece. Trust us, one bite and they'll be asking for the recipe!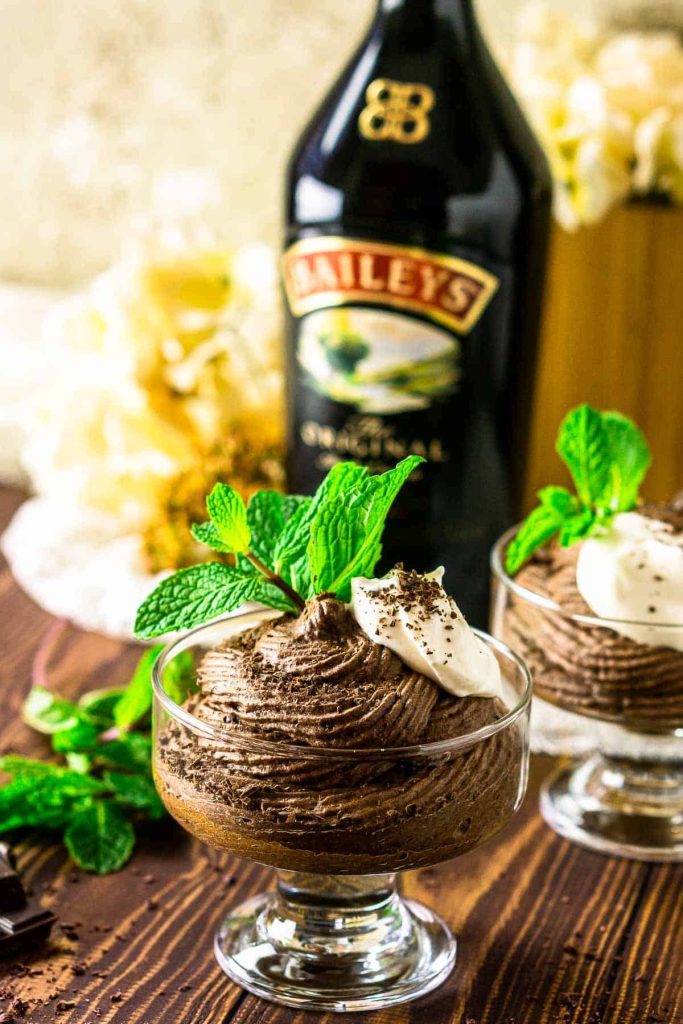 Get ready to indulge in a truly luxurious treat this St. Patrick's Day with this show-stopping Baileys cheesecake! This creamy and decadent dessert is designed for adults only, with a generous splash of Irish cream liquor to elevate its already divine flavor. But that's not all – this cheesecake is topped with a heavenly combination of Baileys-infused whipped cream, grated chocolate, and Baileys truffles. It's the perfect indulgence for those who appreciate the finer things in life.
What's even better is that this no-bake recipe is quick, easy, and fuss-free, making it a great make-ahead dessert for any festive gatherings. You'll have more time to entertain your guests while still wowing them with this scrumptious dessert. And if you're looking for a fun twist, you can even make individual mini-cheesecakes for your guests to enjoy!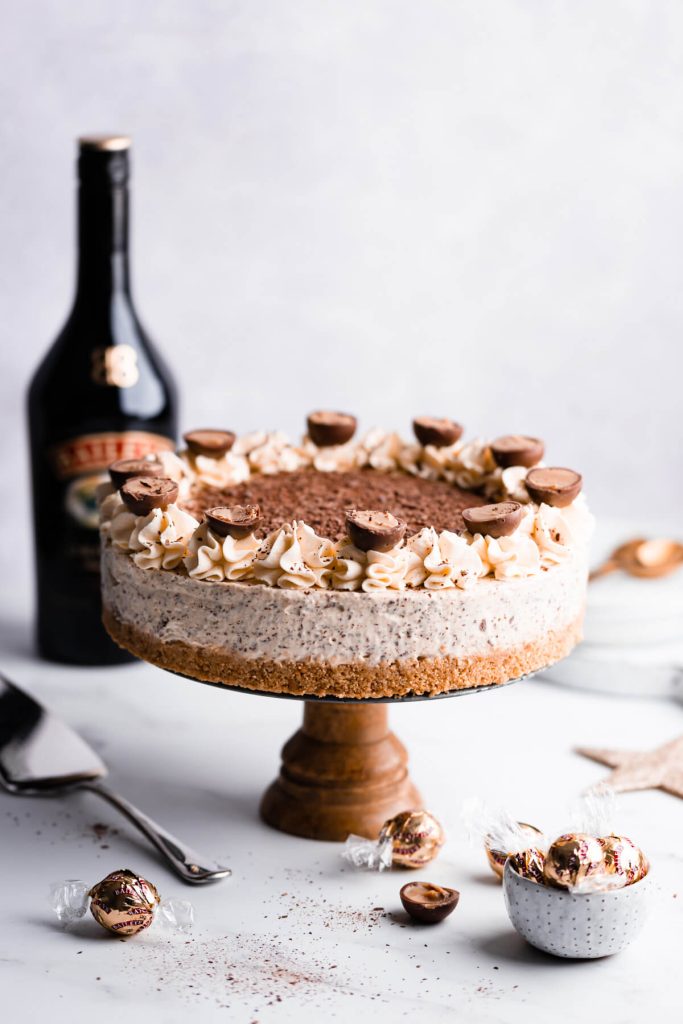 Well, hello there! Who's ready for some sweet, sweet indulgence for St. Patrick's Day? If you're a fan of Bailey's Irish Cream (who isn't?), you'll love these Bailey's Chocolate Chip Cookie Sandwiches! We all know that Irish cream is a year-round delight, but it definitely gets more love when St. Paddy's Day rolls around.
These cookies are everything you've ever wanted in a sweet treat – soft, chewy, and loaded with chocolate chips. And let's not forget the homemade Irish cream that's added to both the cookie dough and the buttercream frosting. It takes the flavor to a whole new level! Trust me, these cookies will be a hit at your St. Patrick's Day gathering. So grab a glass of milk and get ready to indulge in some deliciousness!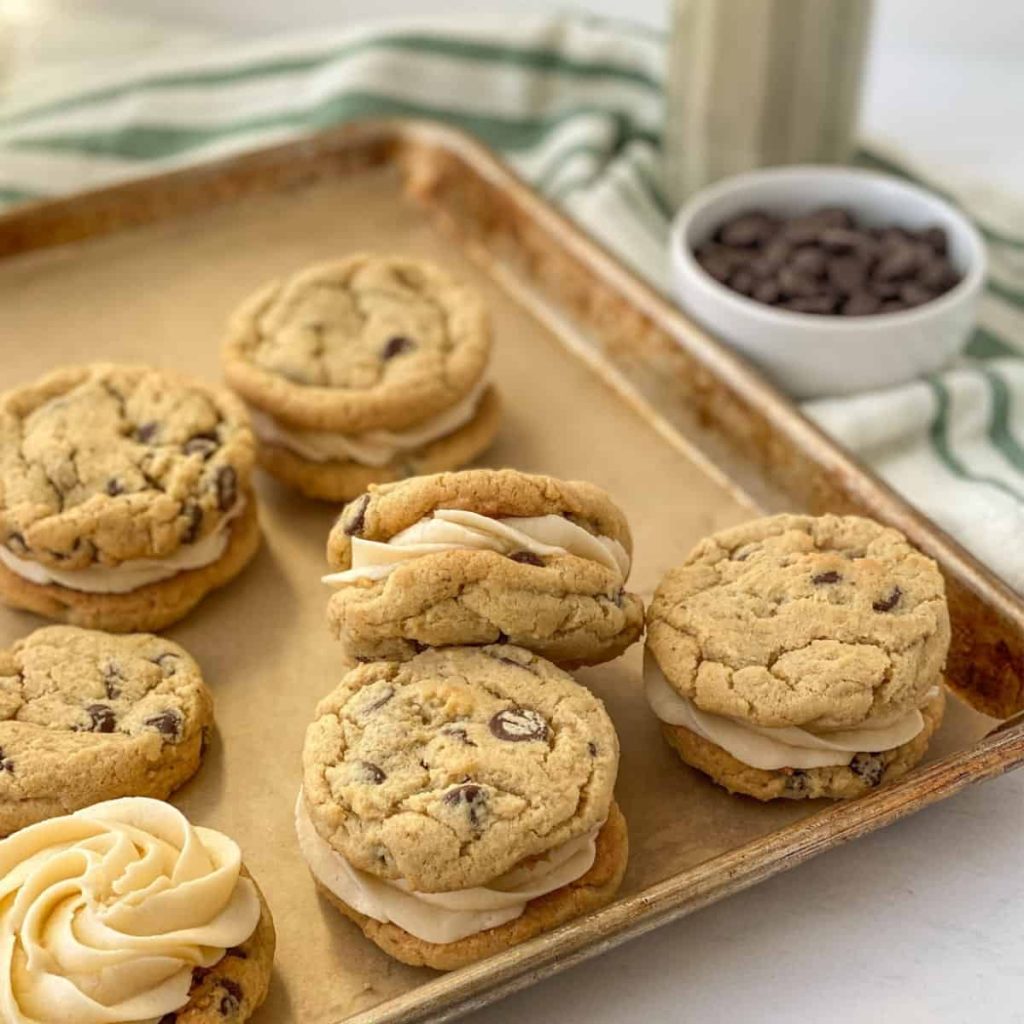 If you're a fan of boozy desserts, or simply love to indulge in a creamy, dreamy treat, then you're in luck. This St. Patrick's Day, impress your guests with a homemade Baileys ice cream that's sure to be a crowd-pleaser.
This indulgent dessert boasts an ultra-creamy, velvety texture that'll have you coming back for more. And the best part? It's packed with the rich, sweet flavor of Baileys Irish Cream, perfectly balanced with a touch of vanilla. Every spoonful of this luscious homemade ice cream is pure decadence.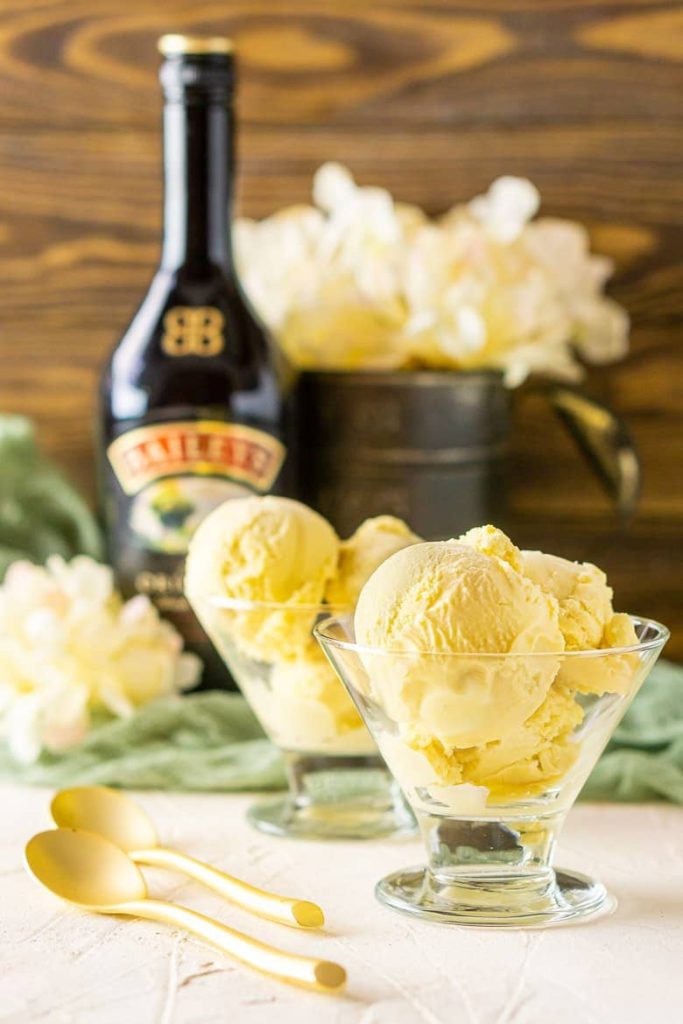 Alright, lads and lasses! These pudding shots are the perfect way to get into the festive St. Patrick's Day spirit! Not only do they look and taste amazing, but they also have a bit of Irish cream liqueur to give them that extra kick. This recipe for pudding shots is exactly what you need to make your St. Paddy's Day party the best one yet!
It's as simple as adding some Bailey's to instant pudding, but trust me, the combination of creamy pistachio and smooth Irish cream is a match made in heaven. You won't believe how delicious they are until you try them yourself! So grab your shot glasses and get ready to have a blast with these boozy treats. Sláinte!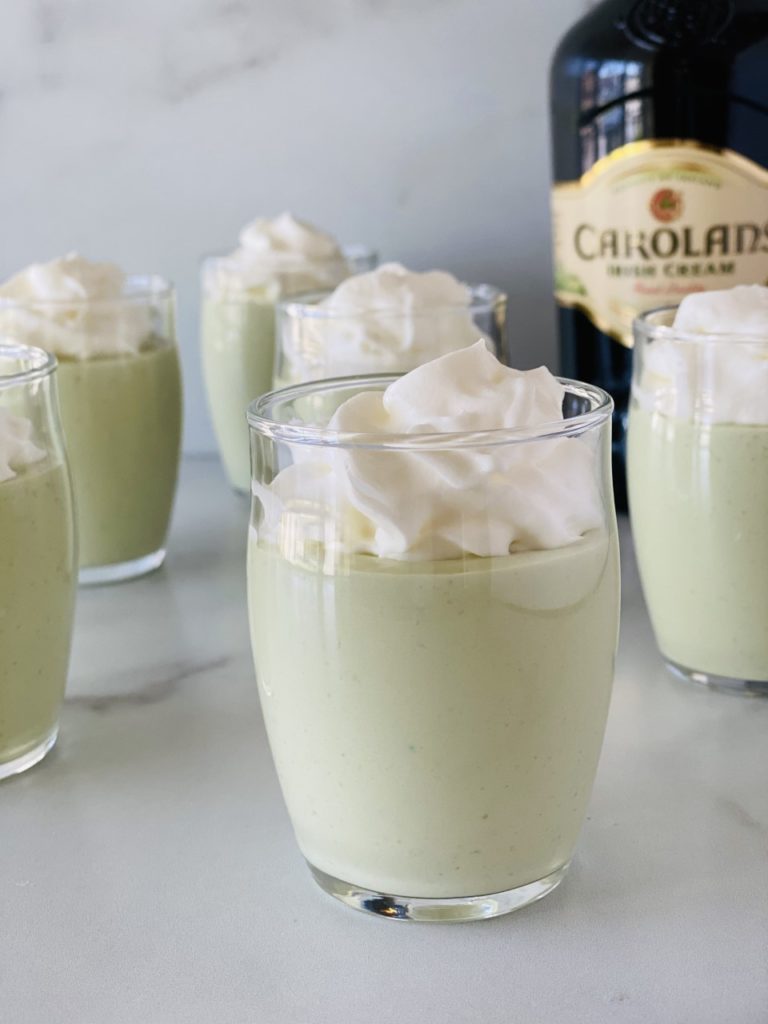 If you're looking for a decadent and indulgent dessert for St. Patrick's Day, you've come to the right place! These Bailey's brownies are a game-changer. They're so rich and delicious, you'll want to eat the whole batch yourself (but maybe share with your friends, too).
These brownies are a triple threat – layers of rich and fudgy brownies, Irish cream buttercream frosting, and chocolate ganache. Each bite is a flavor explosion in your mouth that will leave you wanting more. The Bailey's adds a smooth and creamy flavor to the brownies that is simply irresistible. This recipe is the perfect way to indulge and celebrate the holiday with a little bit of sweetness.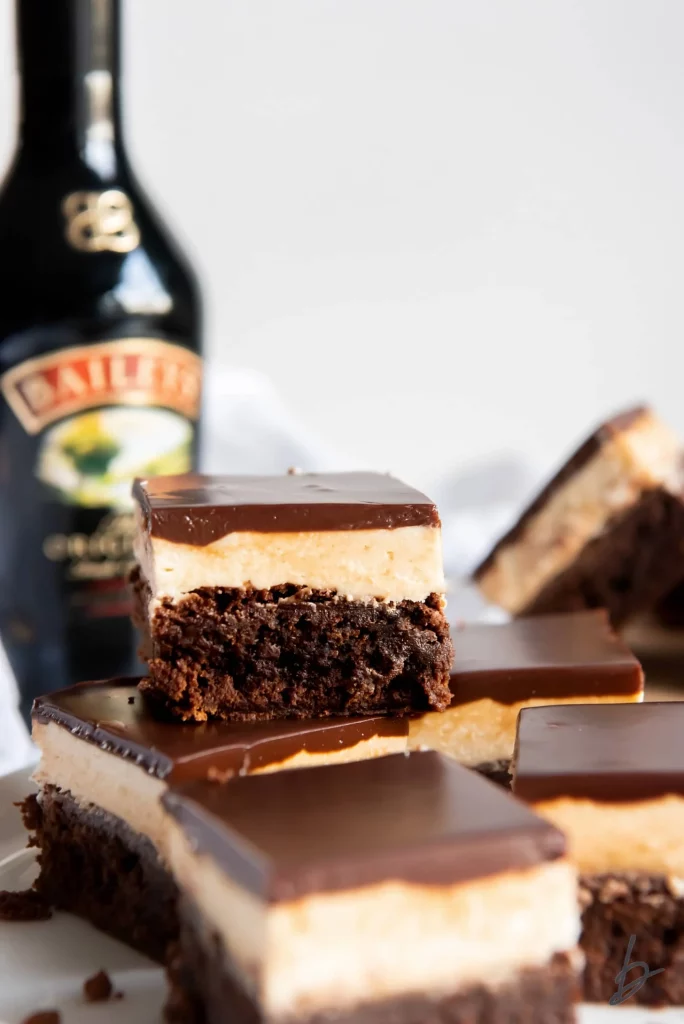 Are you feeling lucky? Well, you will be when you try these Bailey's Irish Cream macarons! These little cookies are like finding a pot of gold at the end of a rainbow. They have a delicious espresso-flavored shell that's drizzled with dark chocolate and filled with a rich and creamy Irish cream buttercream.
These macarons are the perfect treat to celebrate St. Patrick's Day! They're like a fun, boozy version of Irish coffee that will make you feel like you've found the end of the rainbow. Trust me, these macarons will be the talk of your St. Patrick's Day celebration.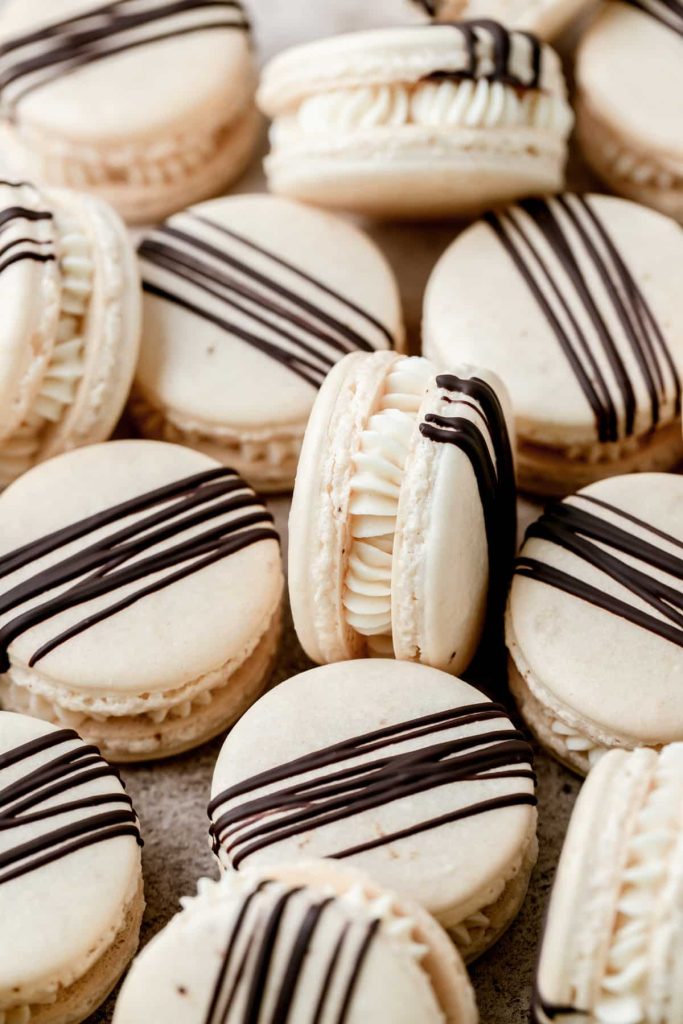 These Mini Baileys Mocha Cheesecakes are the perfect little indulgence that will have you feeling like a leprechaun who's found his pot of gold.
Made in a muffin pan, these little cheesecakes bake up in no time! They have a crumbly Oreo crust that's filled with a silky, Baileys-spiked coffee filling. And let's not forget about the crowning glory – a boozy whipped cream that's like a cloud of sweet goodness on top. These little cheesecakes are so cute and incredible, you won't be able to resist them! They're the perfect bite-sized treat for your St. Patrick's Day celebration. So, grab a plate and enjoy the luck of the Irish with these Mini Baileys Mocha Cheesecakes!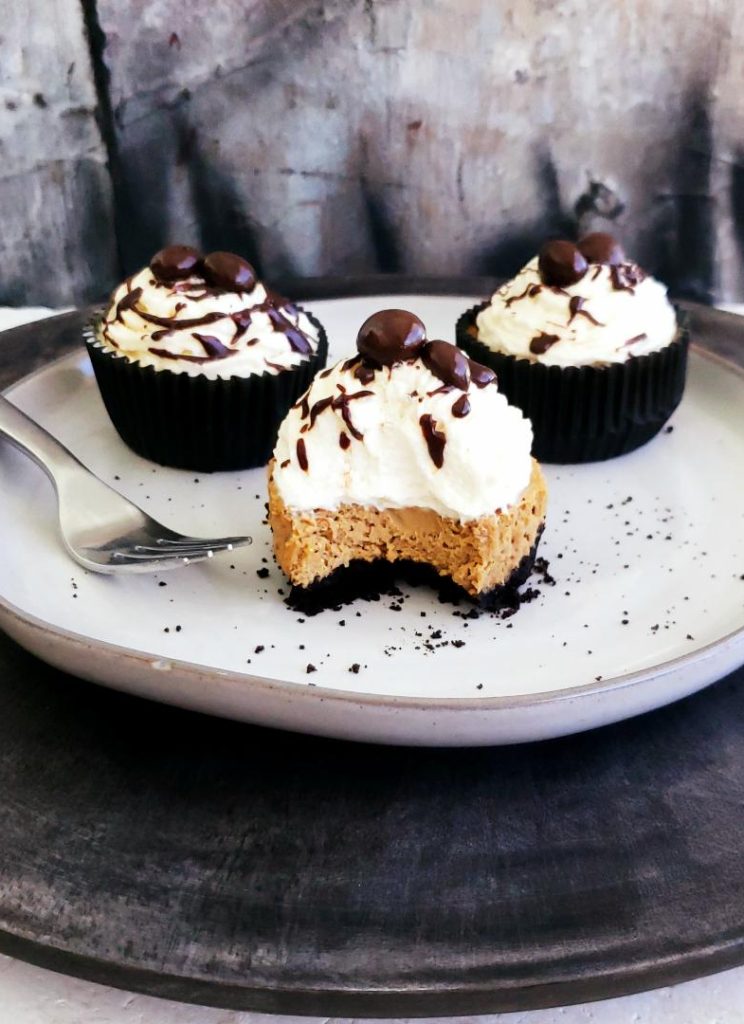 This luscious white chocolate cake is infused with the heavenly flavor of Baileys Irish Cream. It's a dessert that's sweet, rich, and oh-so-flavorful.
But wait, it gets better! This cake is topped with a decadent caramel Baileys glaze that will make your taste buds dance with joy. It's the perfect treat to enjoy with a cup of coffee or tea. It's also great as an after-dinner dessert that will leave you feeling satisfied. Trust me, your guests will be begging for the recipe after one bite of this delicious cake. So, grab a fork and dive into this Baileys-infused delight!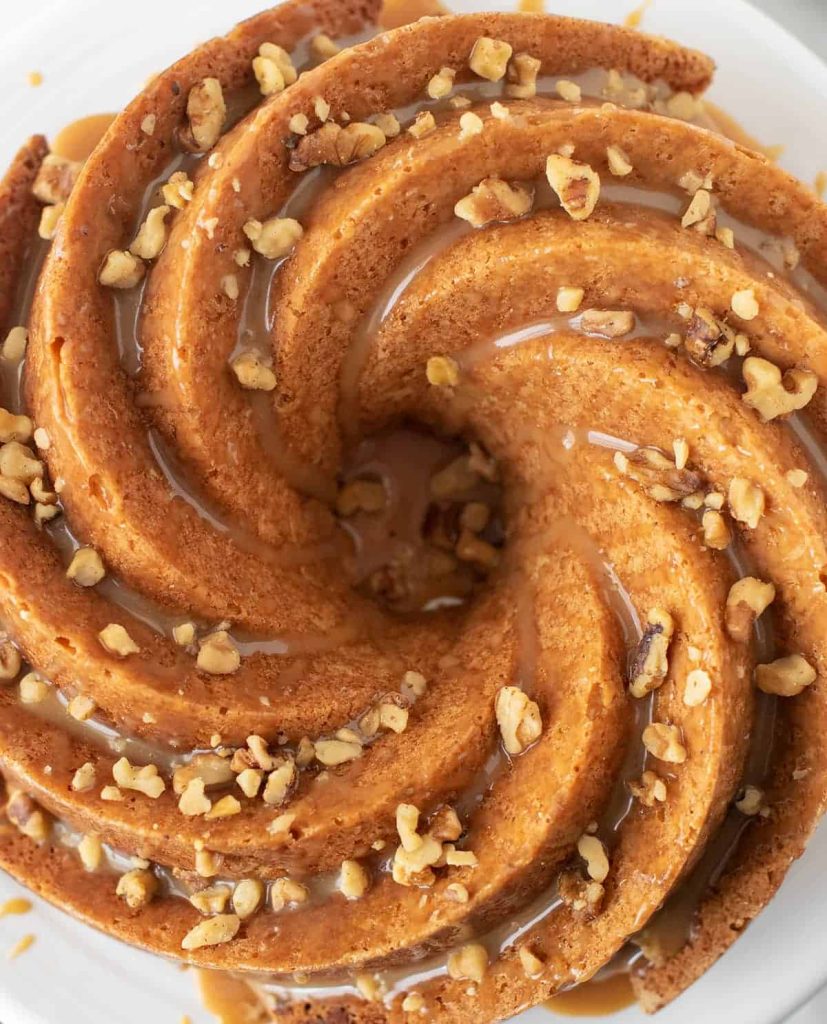 Treat your taste buds to a luscious and decadent Irish cream fudge recipe that's sure to satisfy your sweet tooth this St. Patrick's Day. Indulge in the rich and delicious flavor of Irish cream, perfectly complemented by the bold taste of coffee. I love the combination of the velvety smoothness of chocolate and the fluffy texture of marshmallows. This fudge recipe is a real winner that'll have you and your guests begging for more.
Whether you're looking for a festive treat to celebrate St. Patty's Day or simply want to enjoy a special dessert, this Irish cream fudge is a great choice.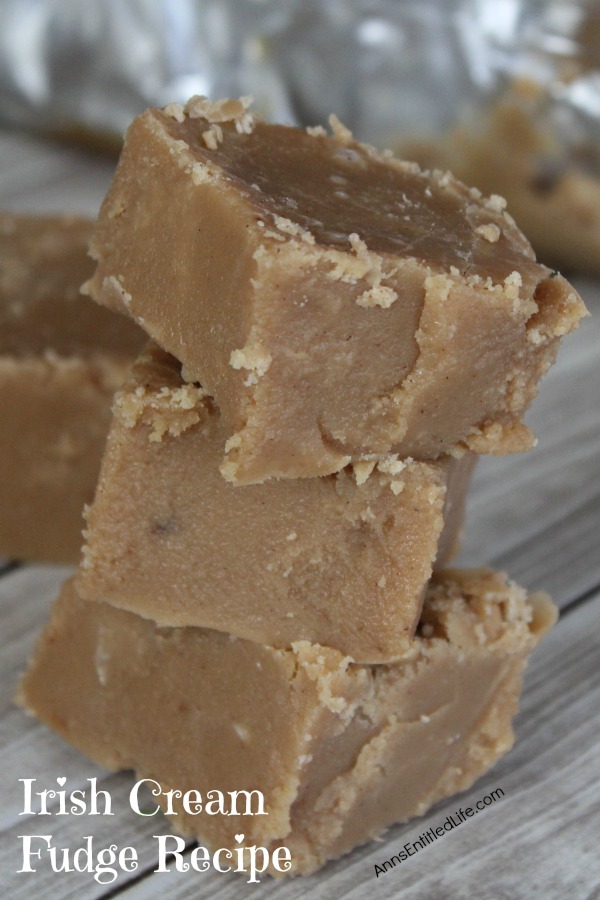 Other St Patricks Articles You're Sure to Love
If you're looking for unique and delicious St Patrick's desserts these Guiness desserts are sure to be a hit. All of these delicious St Patty's desserts include Irish stout beer as an ingredient. Once you try them you'll see why this is a fantastic ideas! Whether you're a fan of rich and decadent cakes or prefer lighter options like cupcakes or Guiness brownies, this list has something for everyone.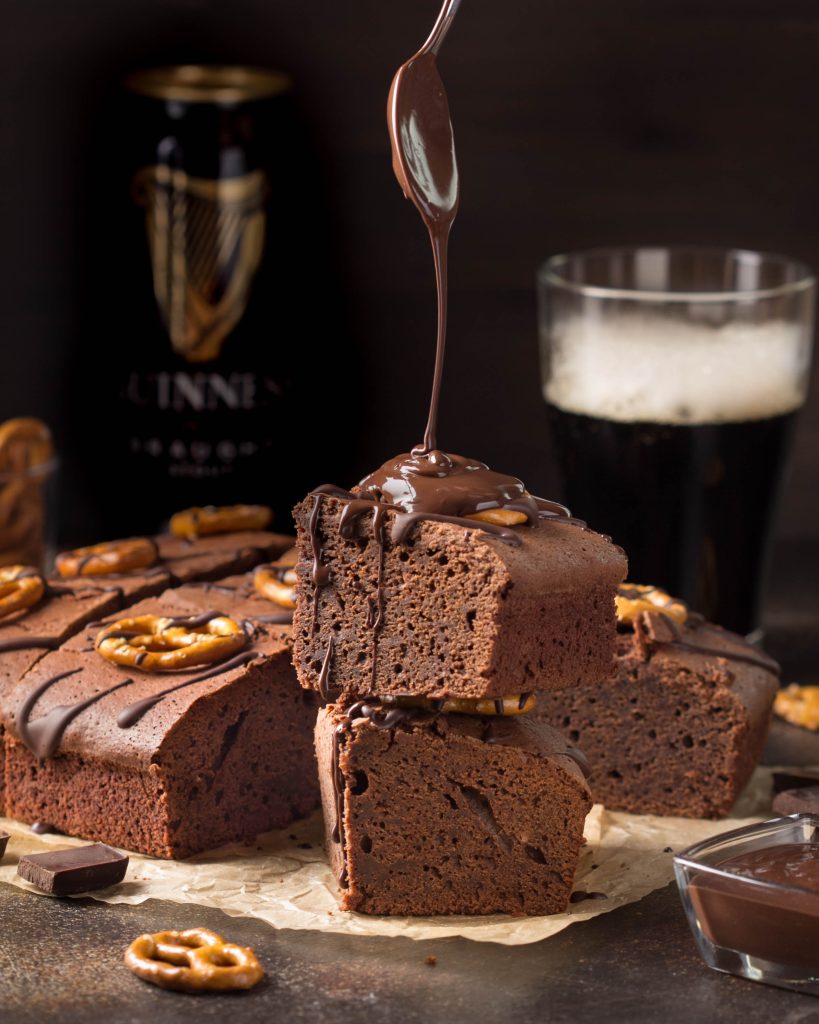 Now that you've got you adult desserts down it's time to make some kid friendly St Patricks Day desserts. Celebrating St. Patrick's Day with your family can be so much fun. One of the best ways to enjoy the holiday is to indulge in a delicious dessert. There are so many different ways you can use St. Patrick's Day as inspiration for a fun holiday dessert.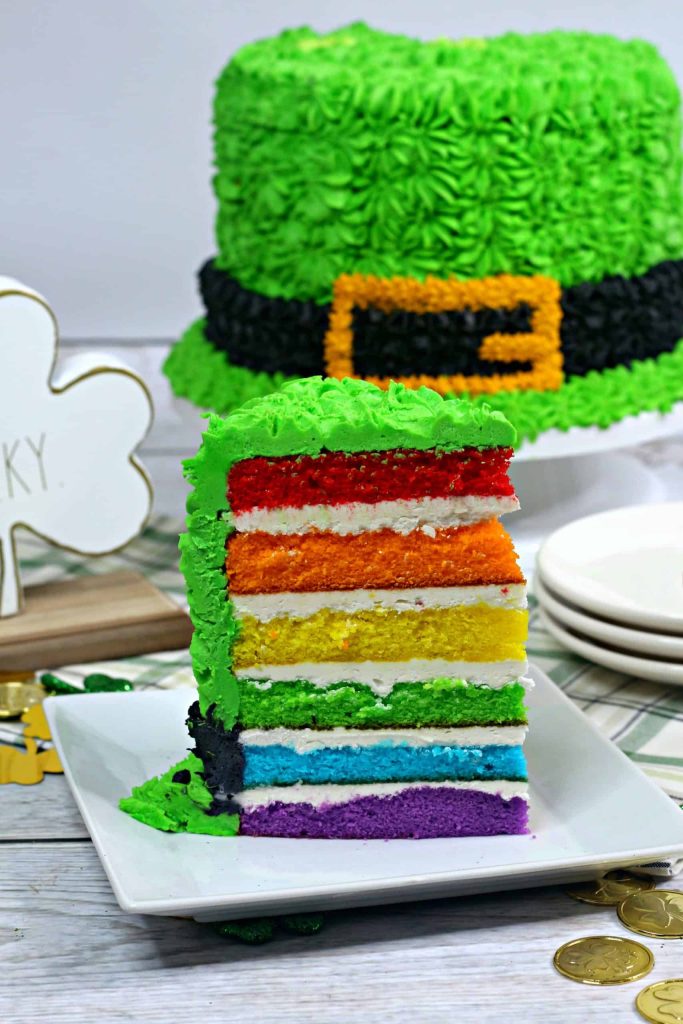 Move over shamrock shake! This St Patrick's Day freak shake is the ultimate St Patrick's dessert. St. Patrick's Day is just around the corner, and what better way to celebrate this festive occasion than with a deliciously indulgent St. Patrick's Day freak shake? This decadent treat is sure to make your taste buds dance a jig and put a smile on your face.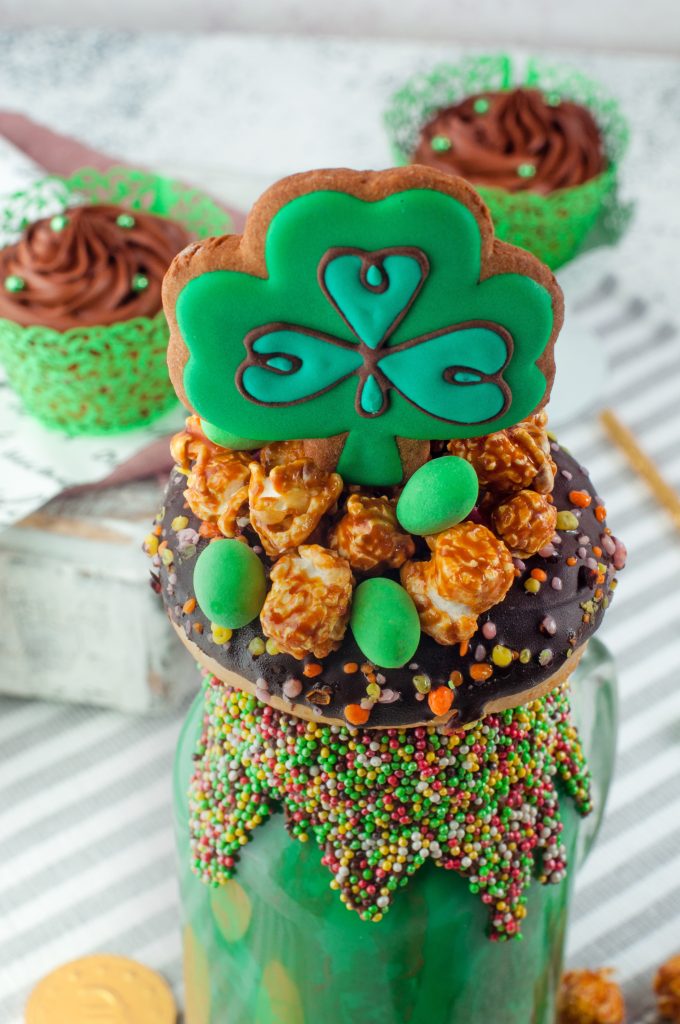 Celebrate Irish culture with your family by making these creative St Patrick's crafts for kids. It doesn't matter if you're Irish or have Irish heritage, anyone can enjoy this holiday. These crafts are a great opportunity for teaching kids about the Irish culture and history.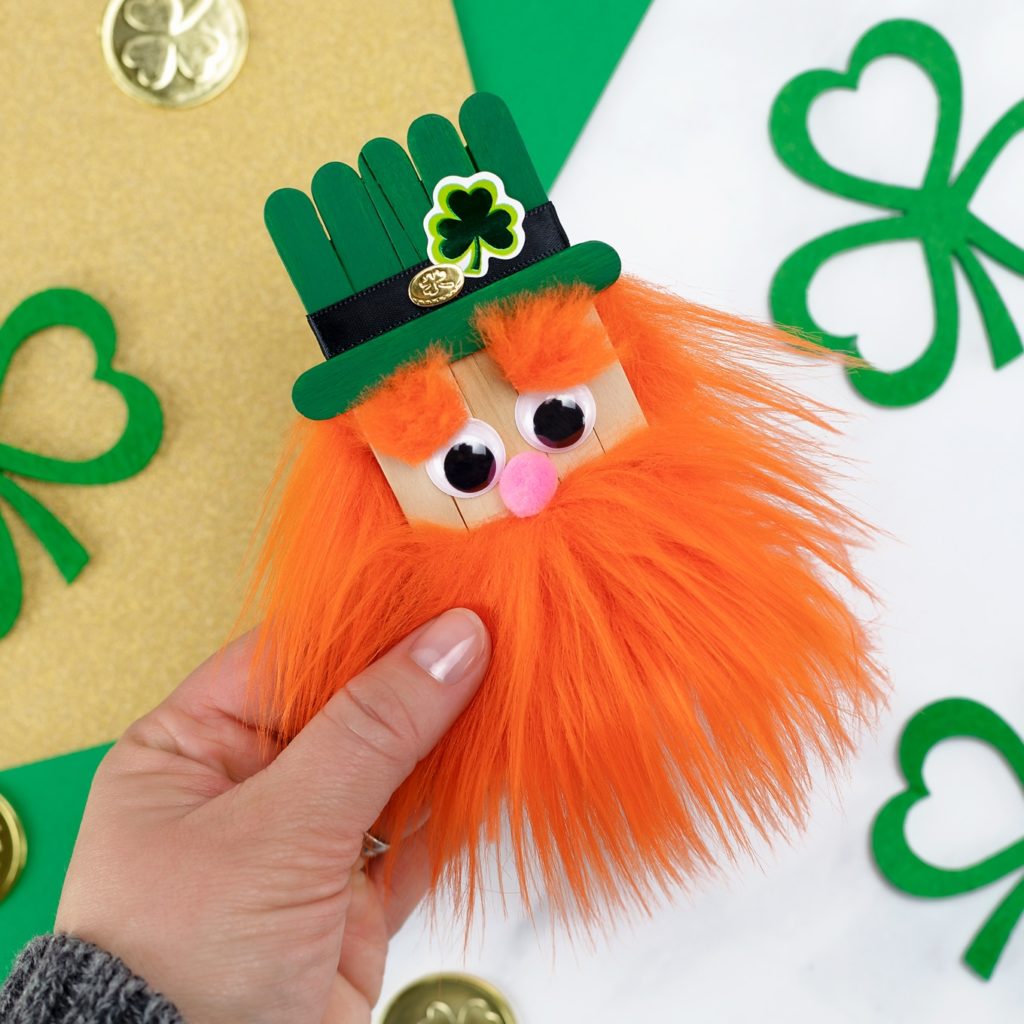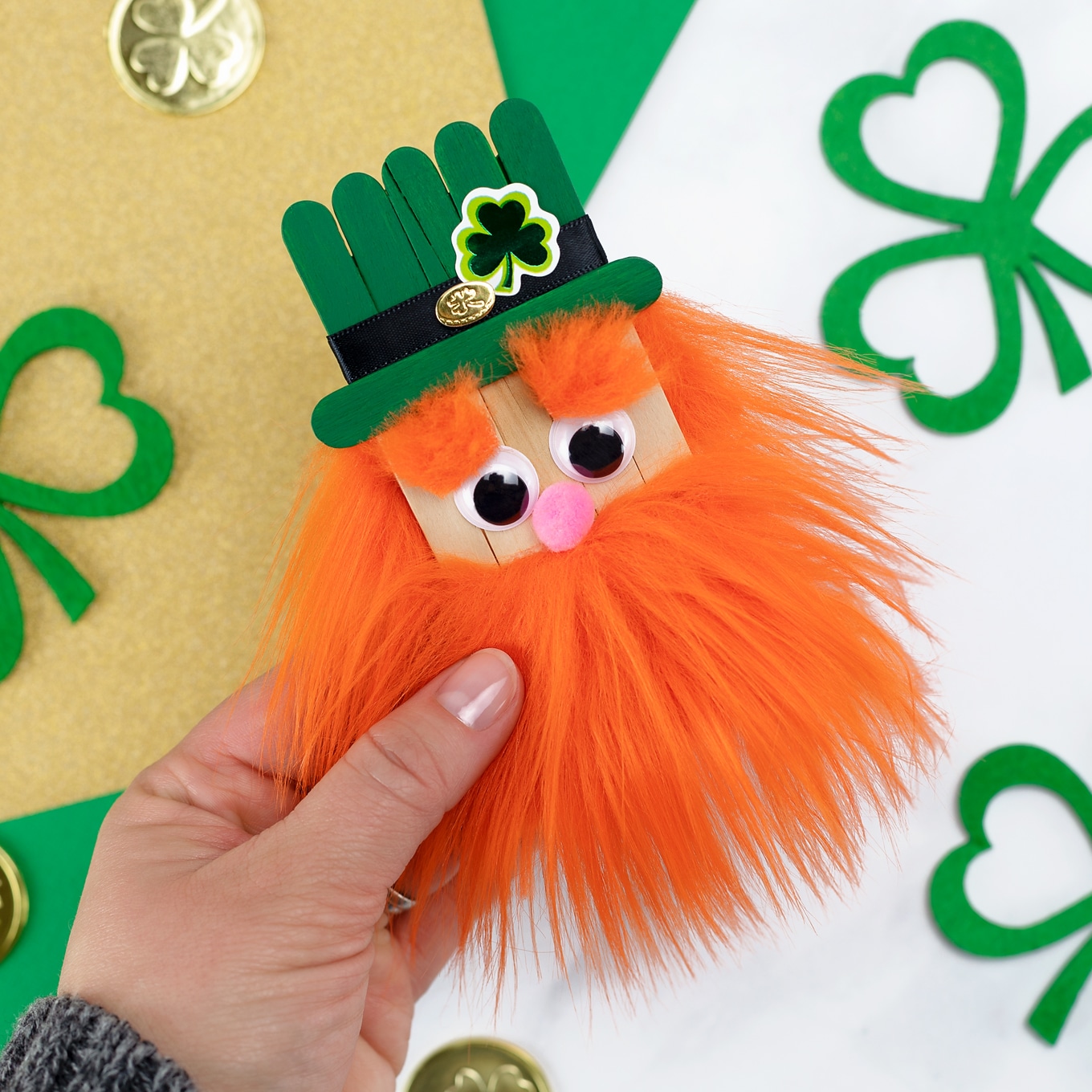 St. Patty's Day is a time to celebrate all things Irish, and what better way to do that than with a festive St Patrick's charcuterie board? Whether you're hosting a St Patty's Day party or just looking for a fun way to celebrate at home, a St. Patrick's Day charcuterie board is the perfect addition to your festivities. From snack boards and dinner boards to green St Patty's dessert boards, there's a St Patrick's grazing board for everyone here.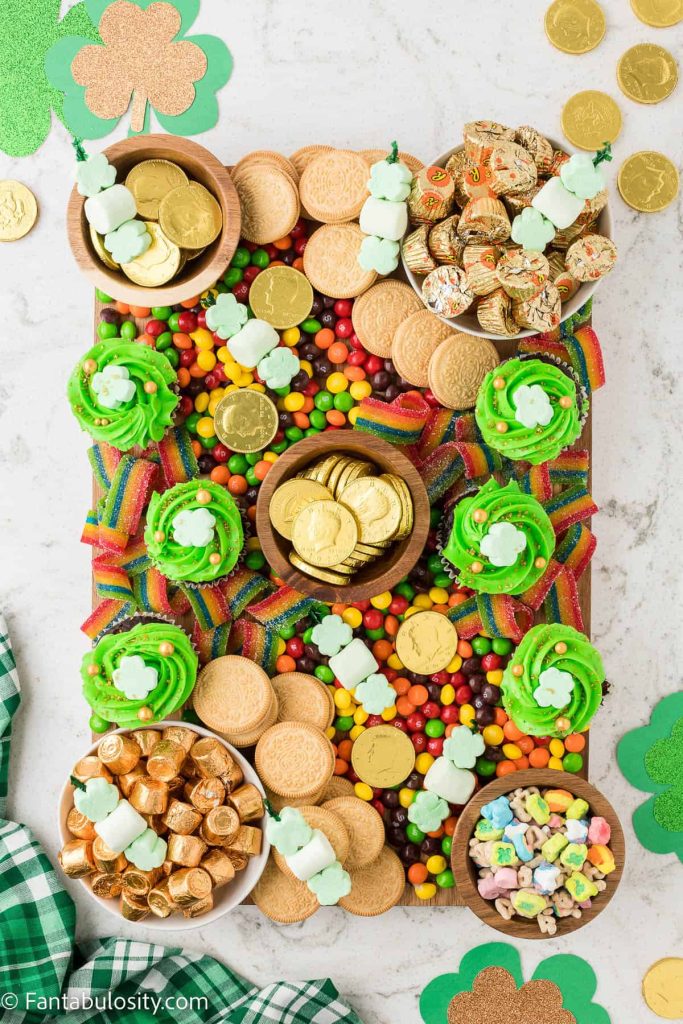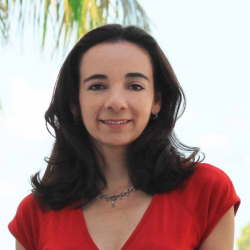 Latest posts by Paula Bendfeldt-Diaz
(see all)