Celebrate Irish culture with your family by making these creative St Patrick's crafts for kids. It doesn't matter if you're Irish or have Irish heritage, anyone can enjoy this holiday and it's a great opportunity for teaching kids about the Irish culture and history.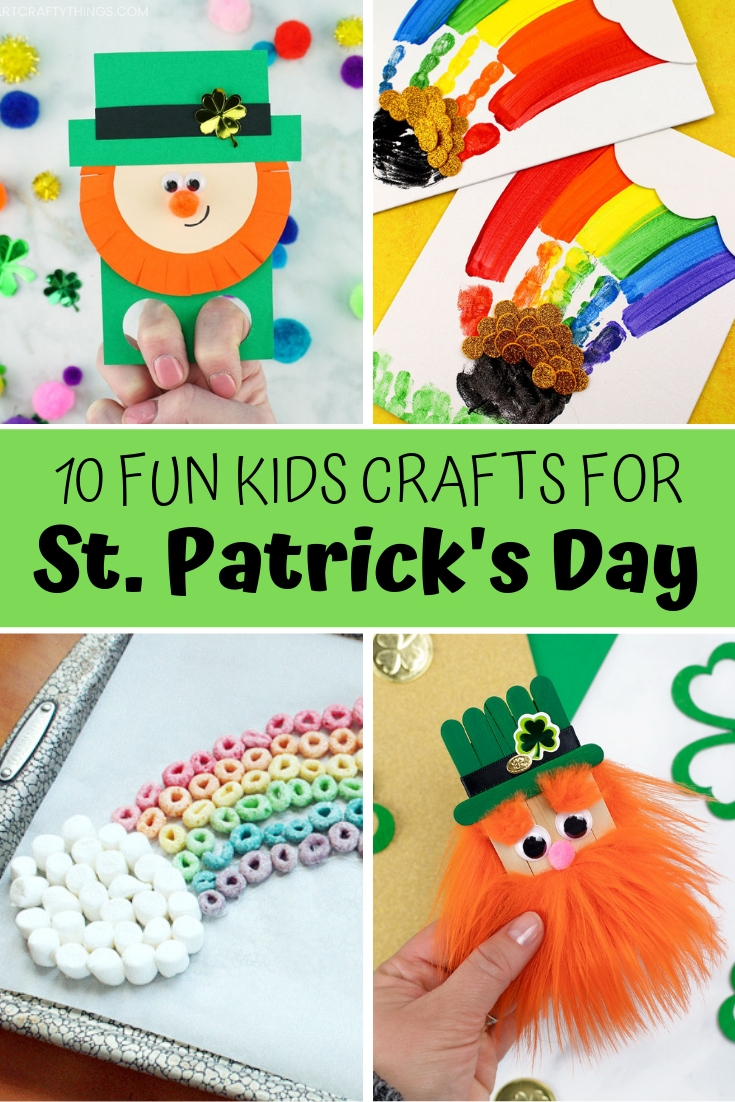 There are so many cute stories to tell your children about the holiday, including the legend of a leprechaun with a pot of gold at the end of a rainbow. If you're searching for an activity to go along with your St. Patrick's Day celebration this year, you'll love this list of 10 of adorable St. Patrick's Day crafts for kids.
When it comes to St Patricks Day crafts there are so many options from dancing leprechauns to colorful rainbows. I chose the best crafts for kids to make for St Patrick's Day based on how colorful and fun they are and also making sure they are easy to make for kids. You'll find a little bit of everything here from leprechauns and rainbows to shamrocks and pots of gold.
Creative Kids Craft for St Patrick's Day
These are all great to make at home or as a classroom activity for St Patrick's Day celebrations at school. They are also great as a craft or activity if you're throwing a St Patrick's Day party and these are sure to keep kids entertained and engaged.
These adorable leprechaun crafts are perfect to bring in the St. Patrick's Day spirit! Children will surely have a blast creating these lively paper plate leprechaun masks that feature orange hair and a fun hat. This craft project is a fantastic way to get kids engaged and in the festive mood. Whether you're hosting a classroom party or simply looking for a fun family activity, these leprechaun masks are sure to bring a lot of joy and laughter. So, get ready to grab some paint, markers, and a few paper plates to create some lively leprechaun masks!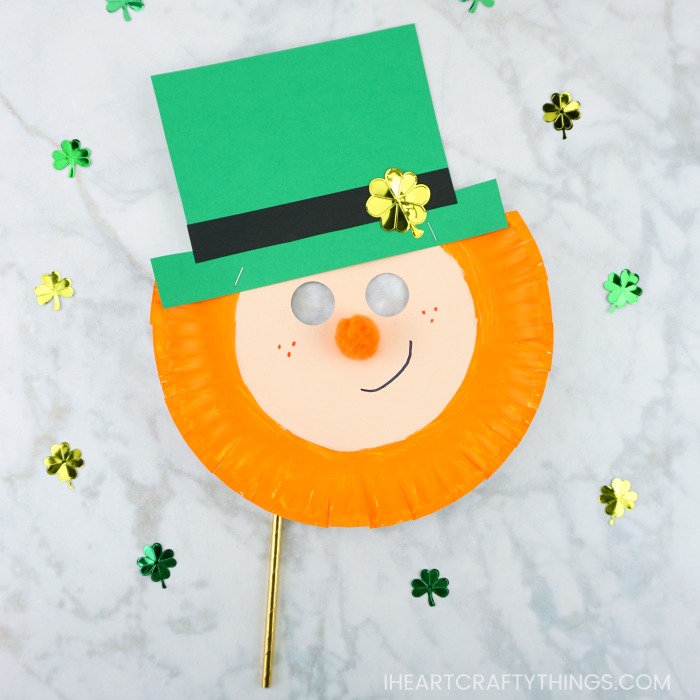 ShamROCKS and Gold Nuggets St Patrick's Day Crafts | St Patrick's Day desserts
Feeling lucky? Then you'll love these simple, nature-inspired St. Patrick's Day crafts that are perfect for getting into the Irish spirit! We're excited to share with you how to make these festive shamrocks and gold nugget painted rocks just in time for the big day. Whether you're looking for a fun activity for the kids or want to add a touch of green to your St. Patrick's Day party decorations, these painted rocks are a great choice. Even preschoolers can get in on the fun – just give them a little pair of gloves and let them turn rocks into gold! Once they're done, you can use the green shamrocks and gold nuggets to add some extra luck to your tablescape. So get ready to channel your inner leprechaun and create some beautiful, nature-inspired St. Patrick's Day decor!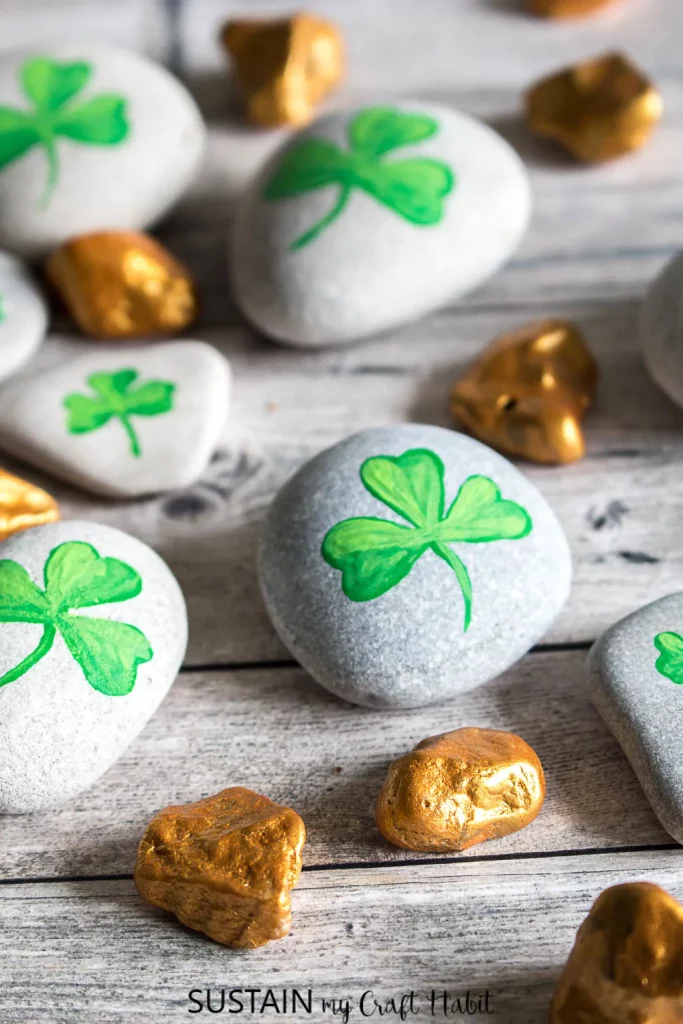 Are you ready to get your craft on for St. Patrick's Day? We have the perfect activity for you – making mosaic paper shamrocks! These little green plants with heart-shaped leaves are the ultimate symbol of St. Patrick's Day, and this craft is a great way to celebrate the holiday with your kids. Whether you call them "four leaf clovers" or "shamrocks," you'll have a blast making these colorful and fun paper mosaics. So gather up some green paper scraps, glue, and scissors, and let's get crafting!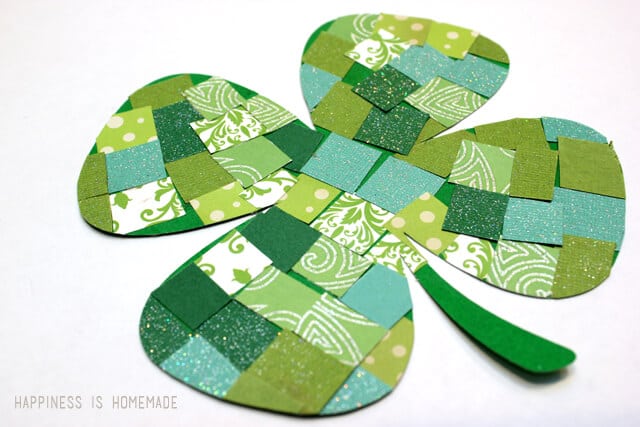 Looking to add some extra color and cheer to your home? Why not try making some beautiful Rainbow Suncatchers? These vibrant and eye-catching creations are the perfect fine-motor craft for little ones, and are a great way to teach preschoolers all about different colors. And the best part? You can create suncatchers for different seasons and holidays! For St. Patrick's Day and spring, we recommend trying your hand at a Fused Bead Rainbow Suncatcher. This craft is a wonderful way to bring a touch of the Irish spirit into your home, and is sure to put a smile on everyone's face. So grab some colorful beads, get creative, and let the sun shine in with these gorgeous suncatchers!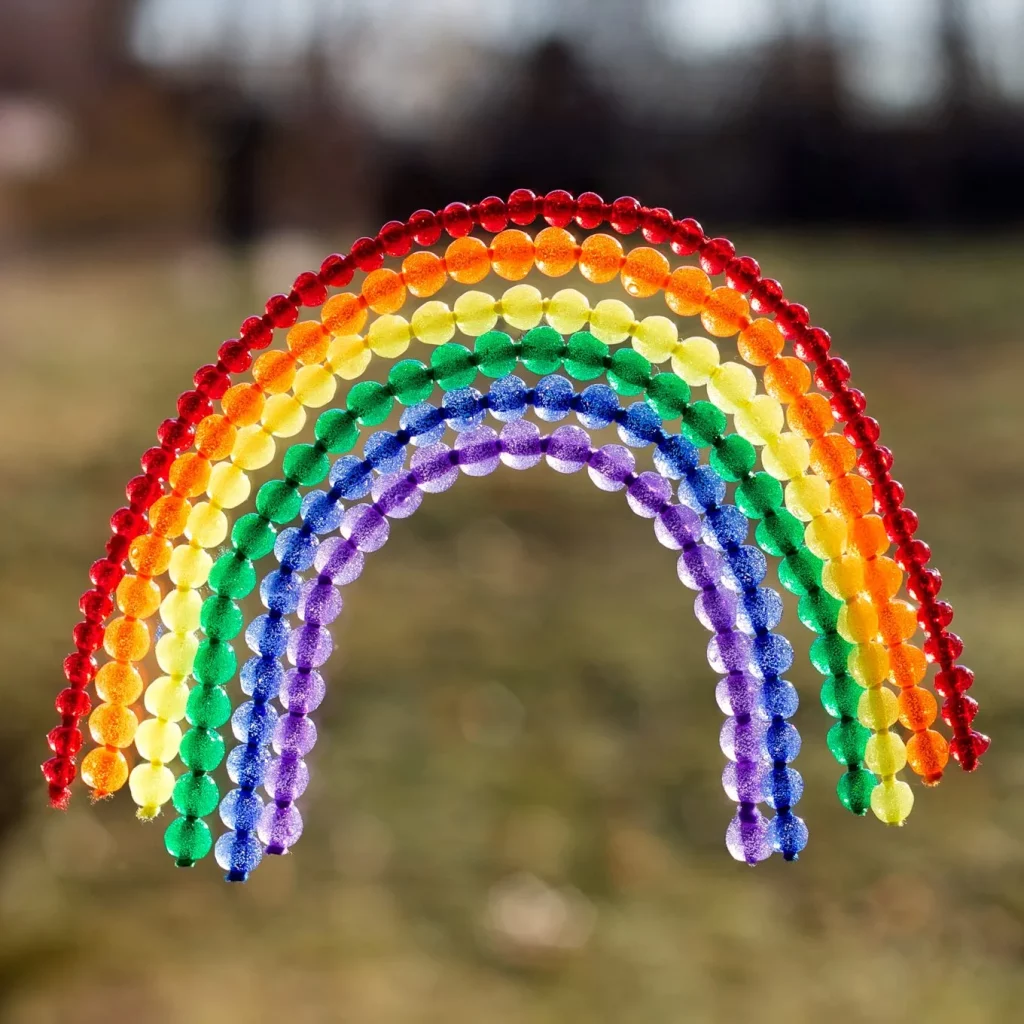 Oh my goodness, have you seen this adorable plastic cup Leprechaun Hat? It's just too cute! And check out that glitter – it's so shiny and sparkly! This is definitely a perfect activity for the classroom on St. Patrick's Day, or even as a lovely decoration for your home. The best part? It's super simple to make, so anyone can join in on the fun! You could even personalize them by adding little embellishments like shamrocks or rainbow ribbons. The possibilities are endless! So let's get crafty and add some festive charm to our St. Patrick's Day celebrations with these charming little hats.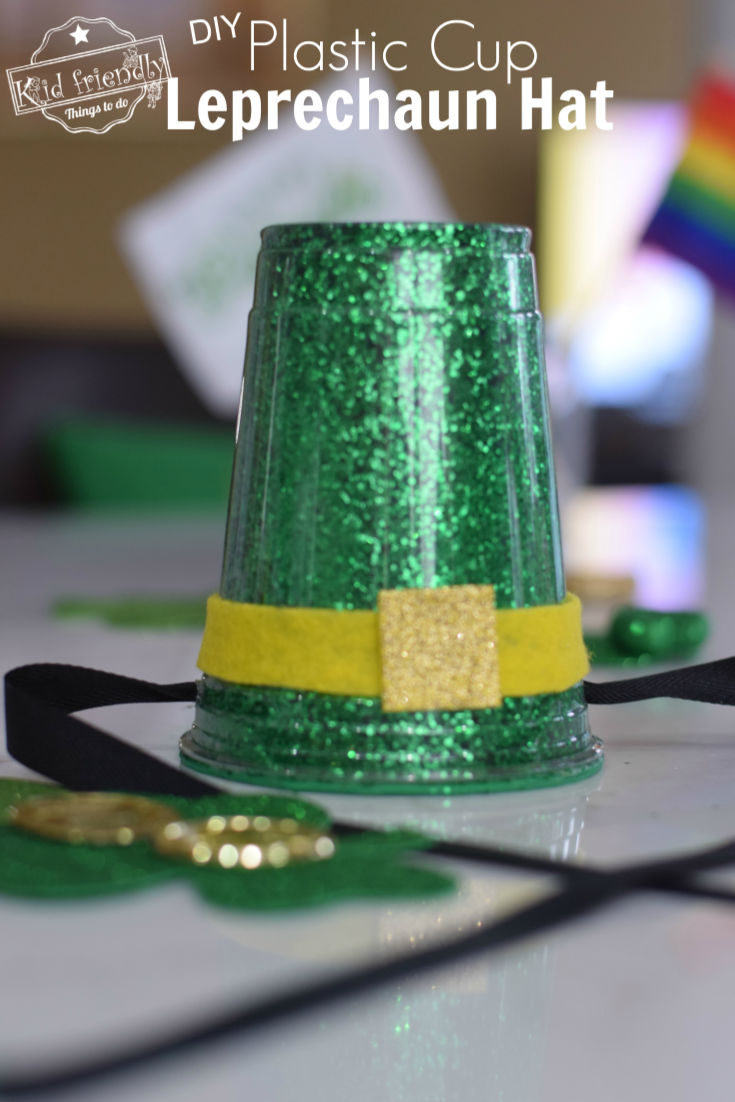 Are you ready for a cute and fun art idea to celebrate St. Patrick's Day? We've got just the thing for you – a handprint rainbow that's perfect for preschoolers and kids in kindergarten. It's a great way to create a sweet little keepsake that you'll cherish for years to come. And if you're not really into St. Patrick's Day, no worries! You can easily turn this into a regular rainbow by making the bottom part of the handprint into a cloud. How cool is that? So let's get creative and make some colorful art together!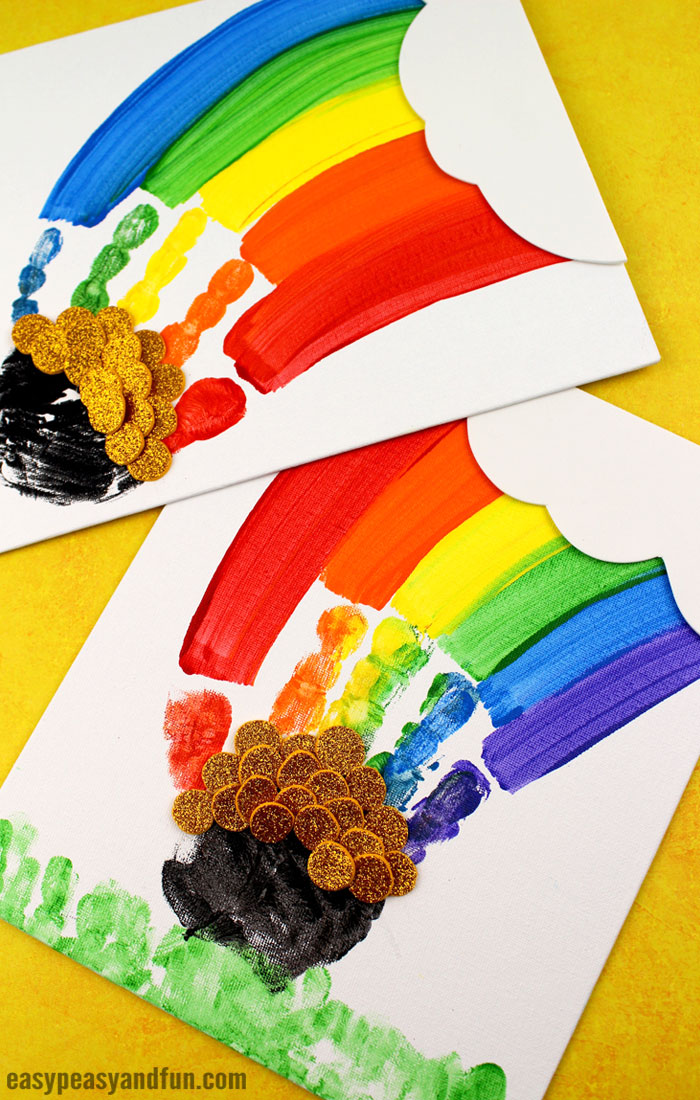 Check out this sunshiny "craft" idea – it's an edible rainbow that you get to munch on once you're finished making it. We recently made a felt rainbow, but this time we wanted to switch things up and create one that's good enough to eat. Admittedly, it's not the healthiest snack out there, but it's a fun treat that families can share together or even use as a centerpiece for a birthday party. Maybe it could even be a fun St. Patrick's Day rainbow activity? No matter how you decide to use this edible rainbow inspiration, we hope it brings some color and cheer to your day!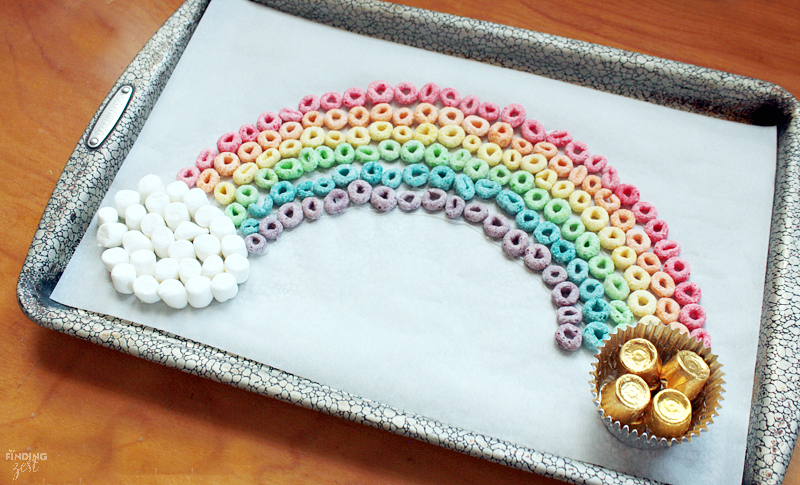 Check out our Leprechaun Paper Puppet printable – it's the perfect paper toy to make with kids. You can choose from two options: the Colour Your Own Leprechaun, which lets you and the little ones get creative with your own designs, or the ready coloured version that's just waiting to be cut out and assembled. Plus, we've got a fantastic Lesson Plan and printable instructions available on Teachers Pay Teachers. How cool is that? So let's get crafty and add some charm to our St. Patrick's Day celebrations with this super cute little paper toy!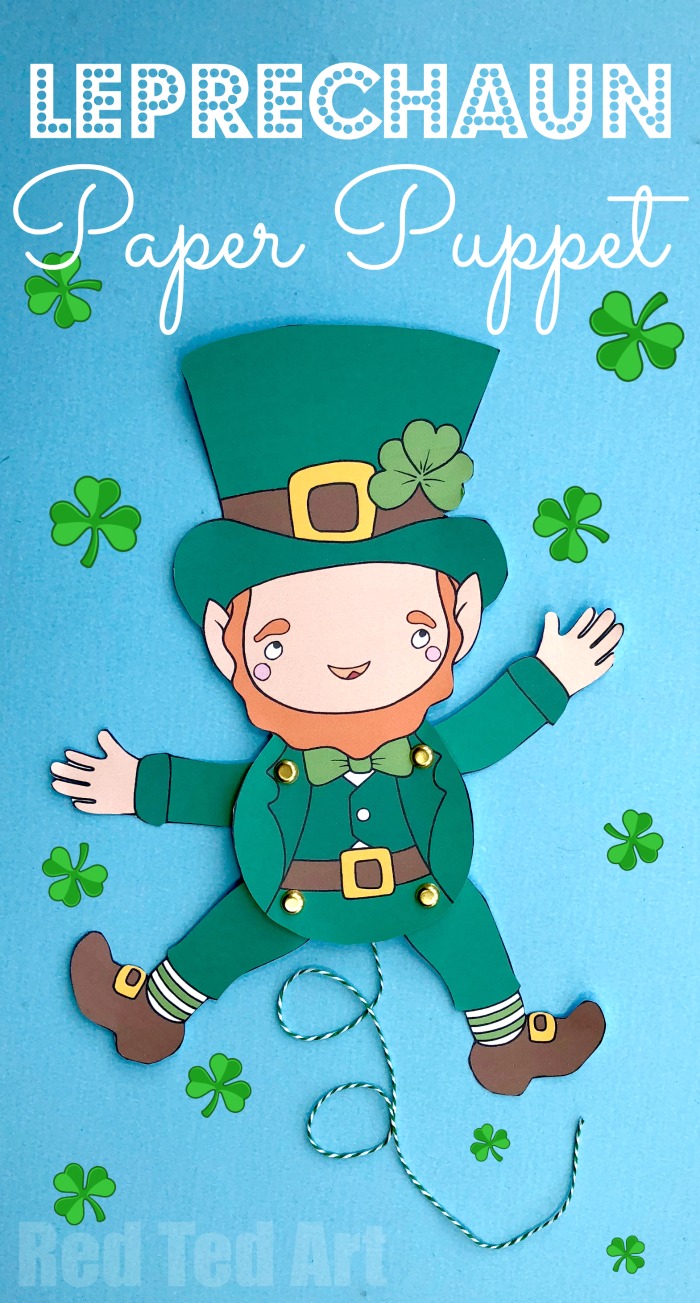 Get ready to put your crafting skills to the test because we have an easy tutorial for you! Learn how to create a charming Popsicle Stick Leprechaun that's perfect for St. Paddy's Day. This project is great for kids of all ages and uses faux fur, miniature popsicle sticks, and a variety of craft embellishments such as stickers, wiggly eyes, ribbon, and pom poms. The leprechaun has a bushy beard that any leprechaun would be proud to sport. So gather your supplies and let's get started on making this fun and festive craft!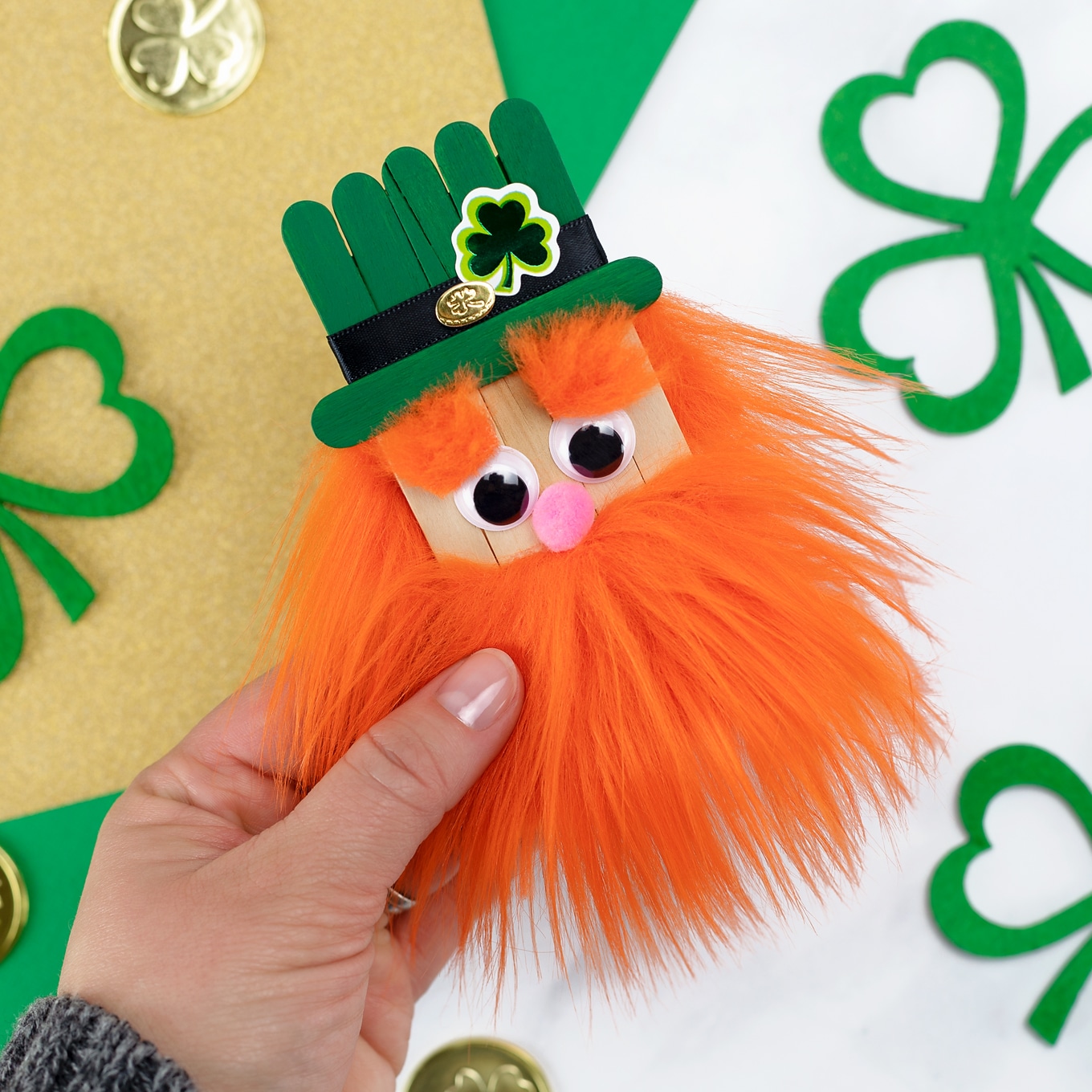 If you're looking for a fun way to celebrate St. Patrick's Day, look no further than these amazing leprechaun finger puppets! They're not just for little ones – even us adults can't resist playing with them (shh, don't tell anyone). Plus, they're great for strengthening those finger muscles, which is especially important for those preschoolers out there. So let's get crafting and add some extra special fun to our St. Paddy's Day celebrations!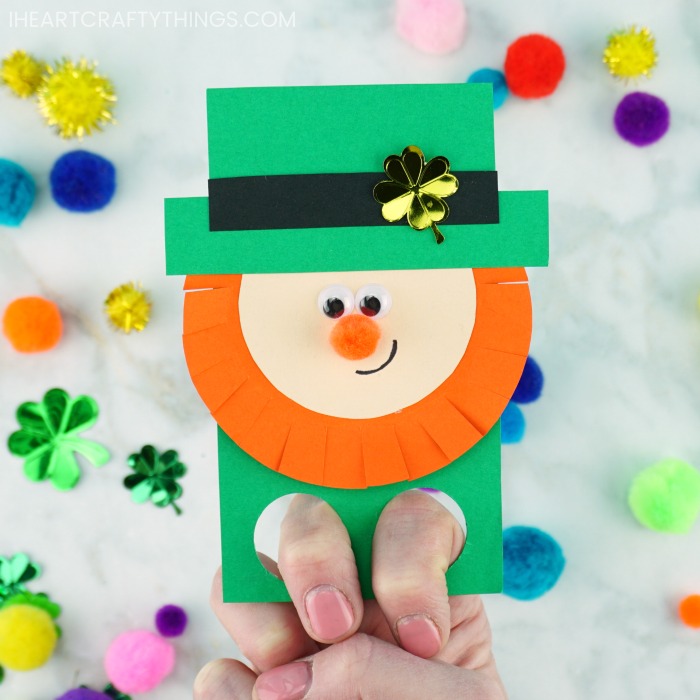 If you like these fun St Patrick's crafts be sure to also check out my roundup of colorful and easy to make St Patrick's Day desserts as they would make for a great addition to any St Parick's Day celebration!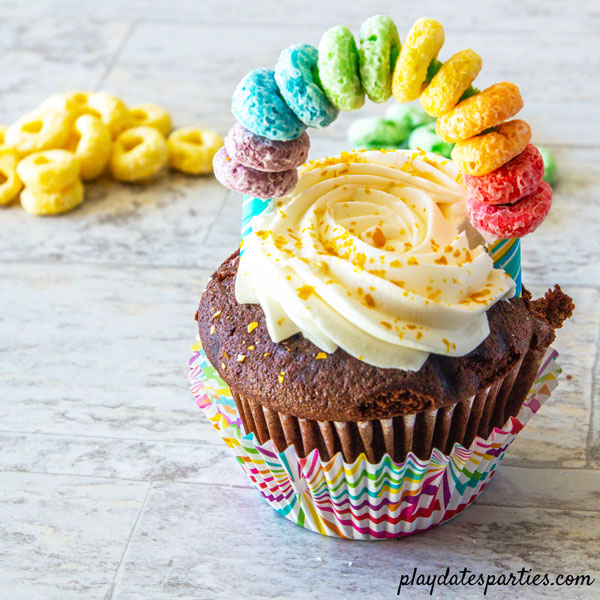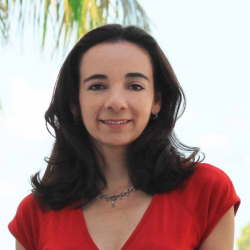 Latest posts by Paula Bendfeldt-Diaz
(see all)