Move over shamrock shake! This St Patrick's Day freak shake is the ultimate St Patrick's dessert. St. Patrick's Day is just around the corner, and what better way to celebrate this festive occasion than with a deliciously indulgent St. Patrick's Day freak shake? This decadent treat is sure to make your taste buds dance a jig and put a smile on your face.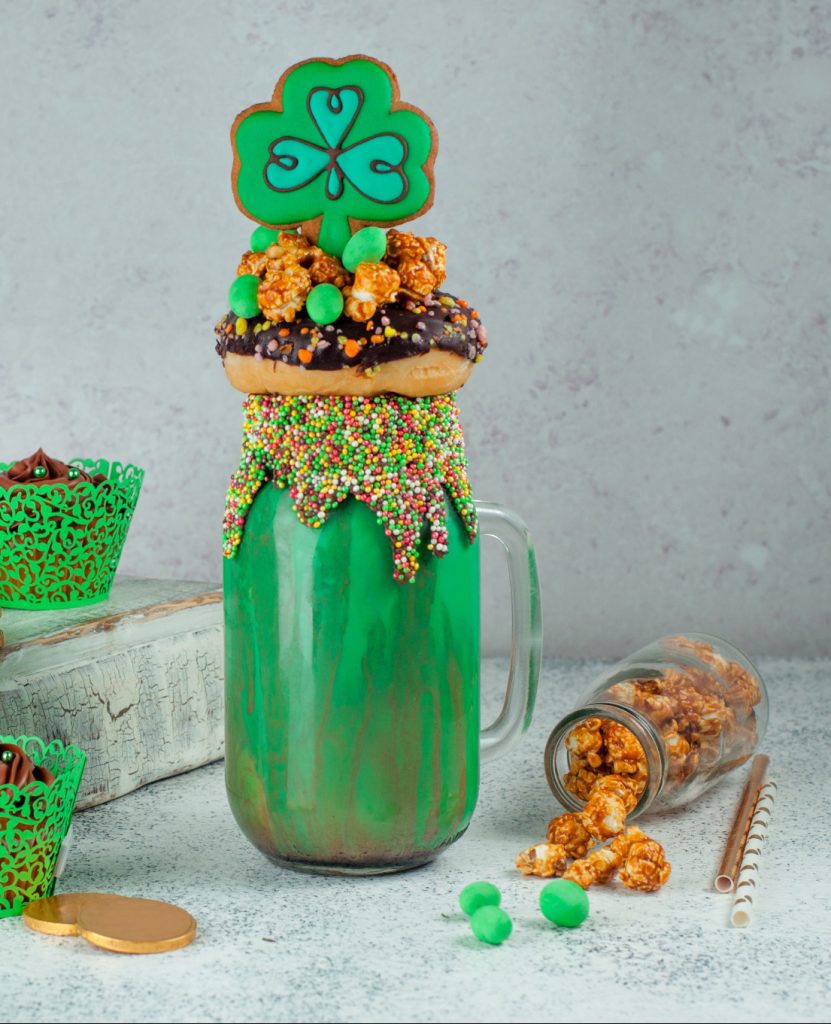 Not only is a St. Patrick's Day mint freak shake a fun and festive way to celebrate this holiday, but it's also a great activity to do with your kids. They will love getting creative with the toppings and decorations, and it's a great way to spend some quality time together. On St Pattie's we love to make these along with some St Patrick's Day crafts for a fun Irish themed day.
These freak shakes are perfect for a St. Patty's party – they're sure to be a hit with guests of all ages. So put on your greenest outfit and get ready to make some tasty and Instagram-worthy treats!
How To Make the Best St Patrick's Day Freakshake
Get ready to indulge in a sweet treat that will leave you feeling lucky – a St. Patrick's Day freak shake! This milkshake-meets-dessert is the perfect way to celebrate this festive holiday with a fun and delicious twist. It's made with mint ice cream but you can also use vanilla ice cream and add some extra green food coloring.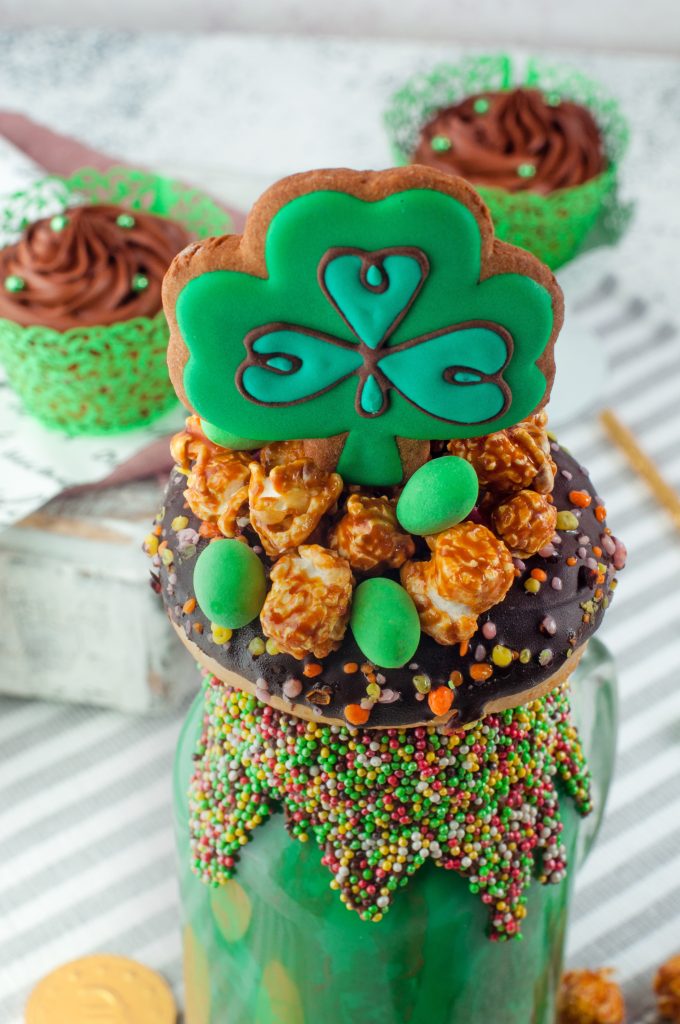 Here's how to make an amazing St. Patrick's Day freak shake:
What you will need: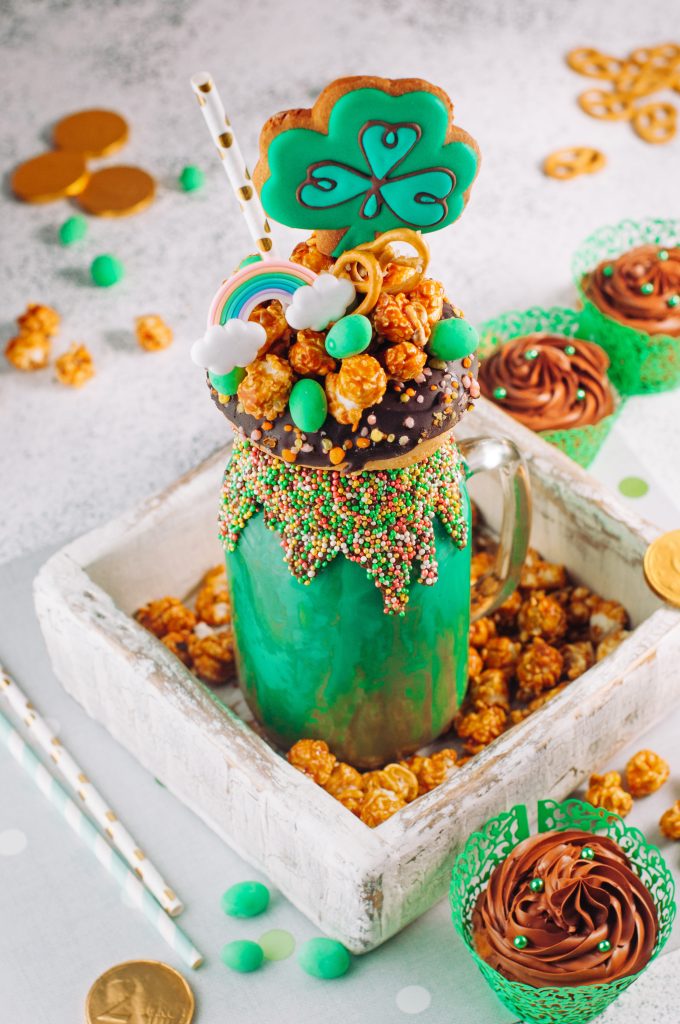 Instructions:
Start by preparing your glasses or mason jars. Dip the rims in vanilla frosting and then coat in multicolored sprinkles. Set aside.
In a blender, combine a generous scoop of mint ice cream, a few drops of green food coloring, and a splash of milk. Blend until smooth.
Drizzle the inside of the jar with some chocolate syrup the pour the milkshake into your prepared glasses or mason jars, leaving a bit of room at the top.
Melt some chocolate in the microwave or on the stovetop. Dip the top of your donut in the melted chocolate and then add some sprinkles. Place the donut on top of the milkshake.
Place a festive straw inside the donut. Then arrange some caramel popcorn, small pretzels and green jelly beans or other green candy on top of chocolate coated donut.
Add some St. Patrick's Day themed cookies as the finishing touch. I used shamrocks and rainbow cookies.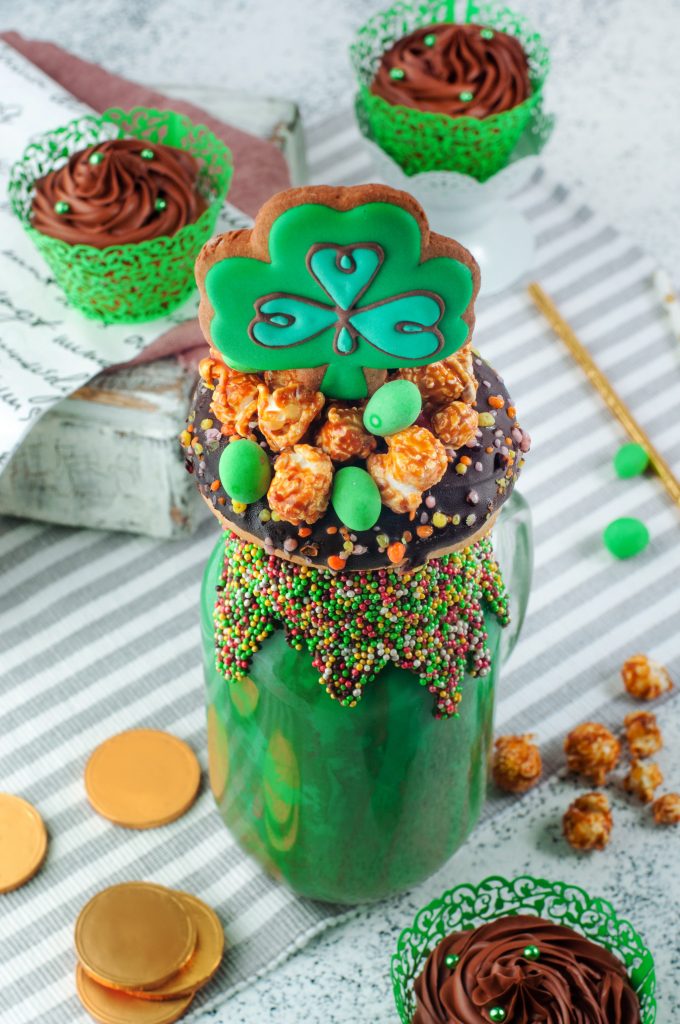 This St. Patrick's Day freak shake is the ultimate St Patricks dessert – it's sweet, colorful, and just plain fun and quite the upgrade from your regular shamrock shake! It's perfect for sharing with friends and family, or just enjoying on your own. So gather your ingredients, put on your favorite green outfit, and get ready to indulge in this tasty treat. Cheers to a happy and delicious St. Patrick's Day!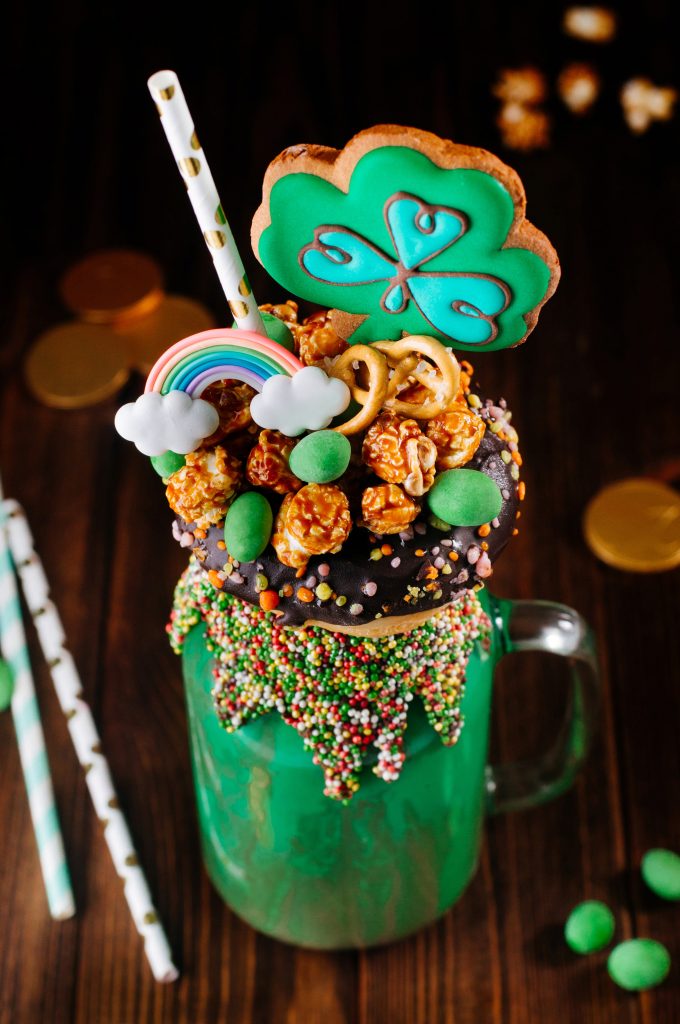 Other St Patrick's Day Recipes Sure To Love!
Now that you've got you adult desserts down it's time to make some kid friendly St Patricks Day desserts. Celebrating St. Patrick's Day with your family can be so much fun. One of the best ways to enjoy the holiday is to indulge in a delicious dessert. There are so many different ways you can use St. Patrick's Day as inspiration for a fun holiday dessert.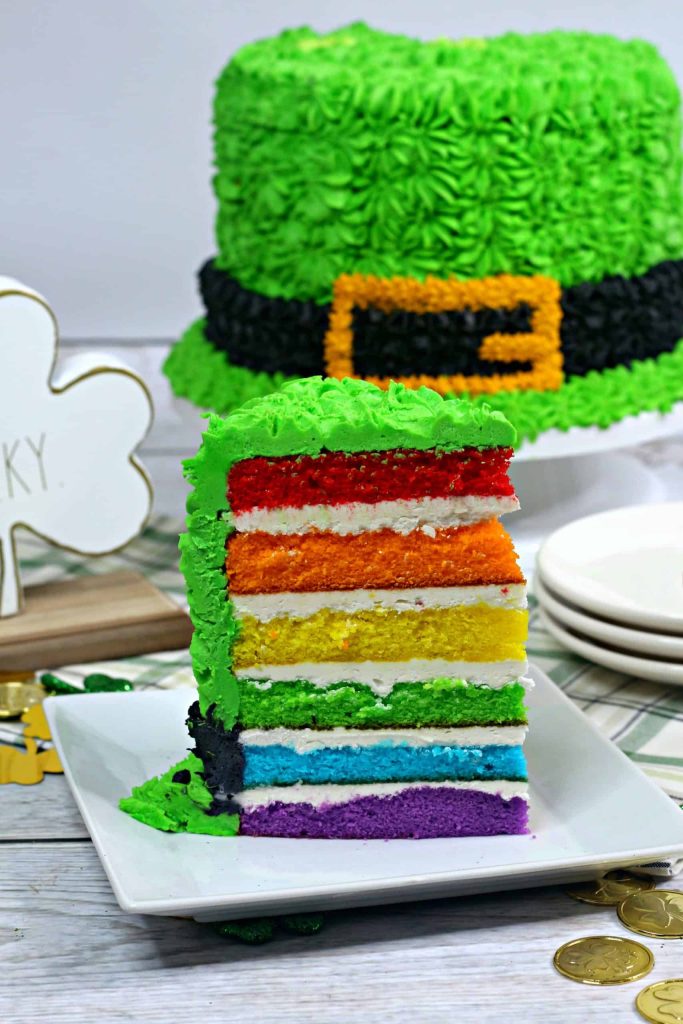 St. Patty's Day is a time to celebrate all things Irish, and what better way to do that than with a festive St Patrick's charcuterie board? Whether you're hosting a St Patty's Day party or just looking for a fun way to celebrate at home, a St. Patrick's Day charcuterie board is the perfect addition to your festivities. From snack boards and dinner boards to green St Patty's dessert boards, there's a St Patrick's grazing board for everyone here.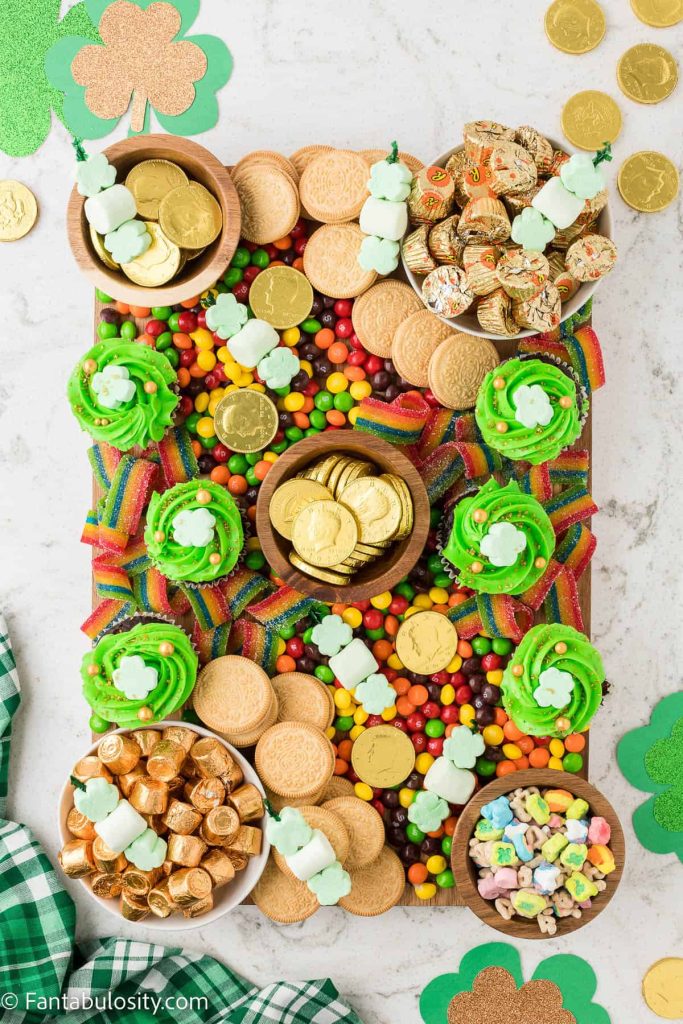 I've compiled the best Bailey's desserts to celebrate St Patrick's. They're not just your typical St Patty's desserts though, all of these Bailey's Irish cream dessert recipes have a special something to make this year's St Patrick' Day more festive! These desserts are the perfect way to indulge your sweet tooth while also getting into the festive spirit. Whether you're hosting a party or just looking for a special treat, these recipes are sure to impress.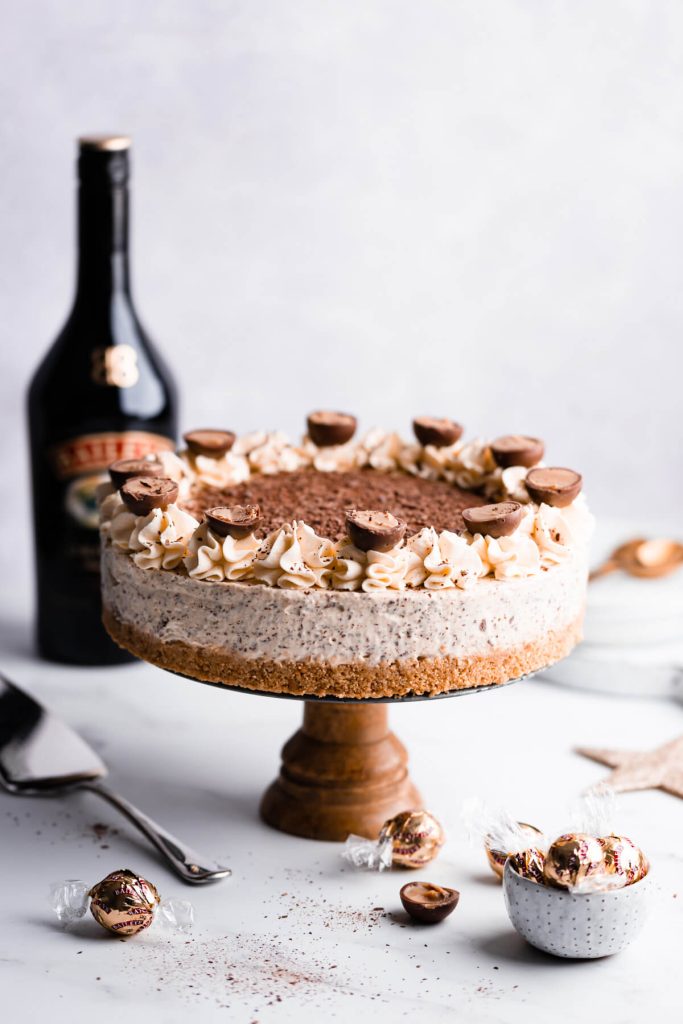 If you're looking for unique and delicious St Patrick's desserts these Guiness desserts are sure to be a hit. All of these delicious St Patty's desserts include Irish stout beer as an ingredient. Once you try them you'll see why this is a fantastic ideas! Whether you're a fan of rich and decadent cakes or prefer lighter options like cupcakes or Guiness brownies, this list has something for everyone.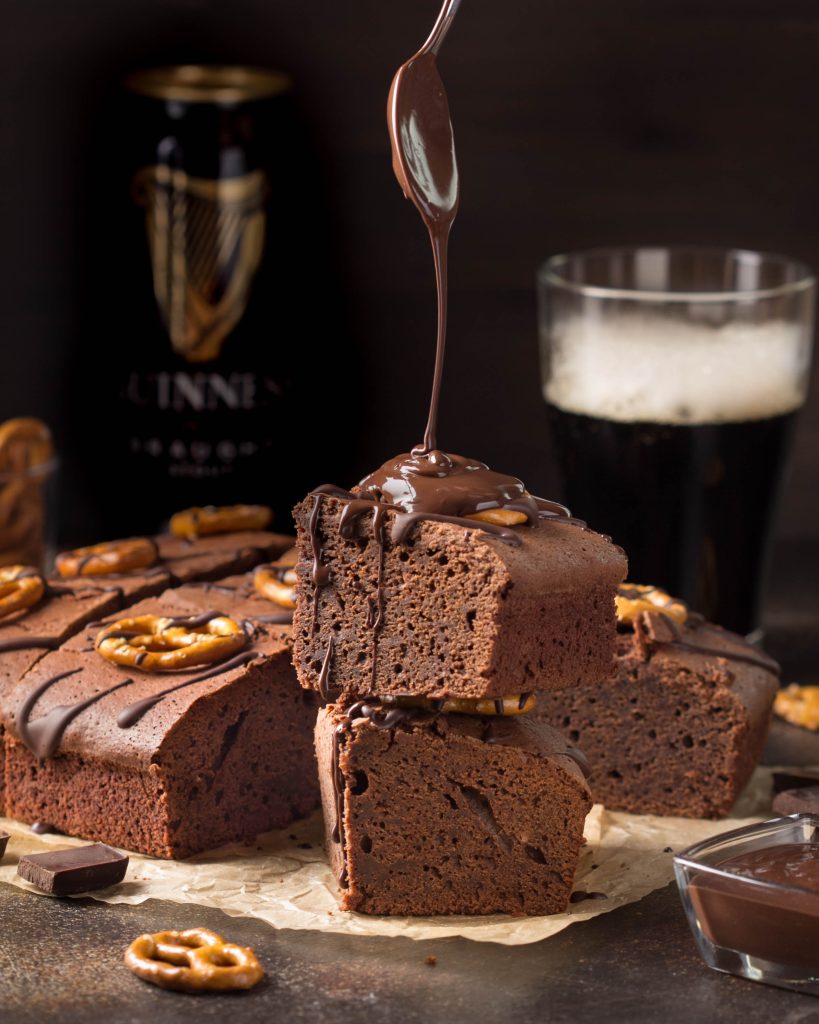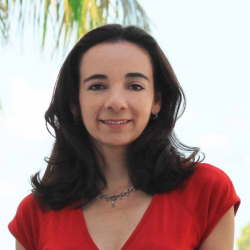 Latest posts by Paula Bendfeldt-Diaz
(see all)