If you're looking for unique and delicious St Patrick's desserts these Guiness desserts are sure to be a hit. All of these delicious St Patty's desserts include Irish stout beer as an ingredient and once you try them you'll see why this is a fantastic ideas!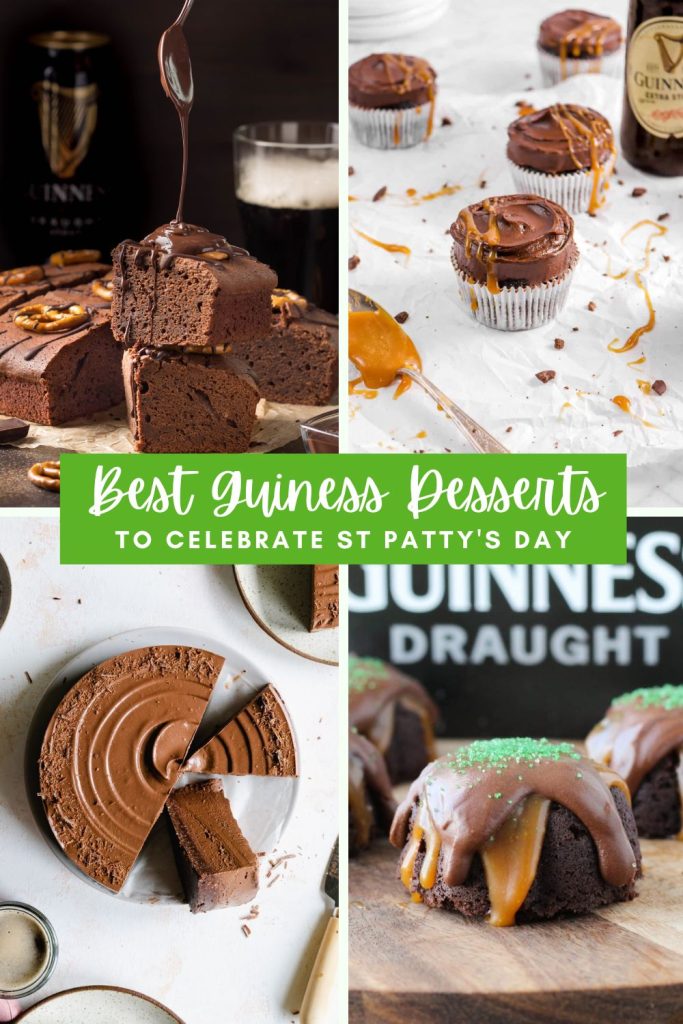 Whether you're a fan of rich and decadent cakes or prefer lighter options like cupcakes or Guiness brownies, this list has something for everyone. Add some extra spirit to your St. Patrick's Day celebration with this list of my favorite Guinness-infused desserts!
These are made with adults in mind and feature the unmistakable flavor of Ireland's beloved Guinness beer. So grab a pint, and get ready to indulge in some truly delicious treats that will leave you feeling as lucky as a four-leaf clover!
Why Guiness Stout Beer is a Great Ingredient for Your St Patrcik's Day Desserts
Ah, Guinness beer – the beloved dark brew of the Irish! This iconic beer has been a staple in Irish culture for centuries, known for its rich, malty flavor and distinctive creamy head. When St Patrick's comes around you'll see a lot of Guiness recipes and stout recipes for savory dishes. But did you know that Guinness is also an excellent ingredient to add to sweet desserts? Its unique flavor profile adds depth and complexity to a variety of desserts, making it a must-have ingredient in any St. Patrick's Day recipe arsenal.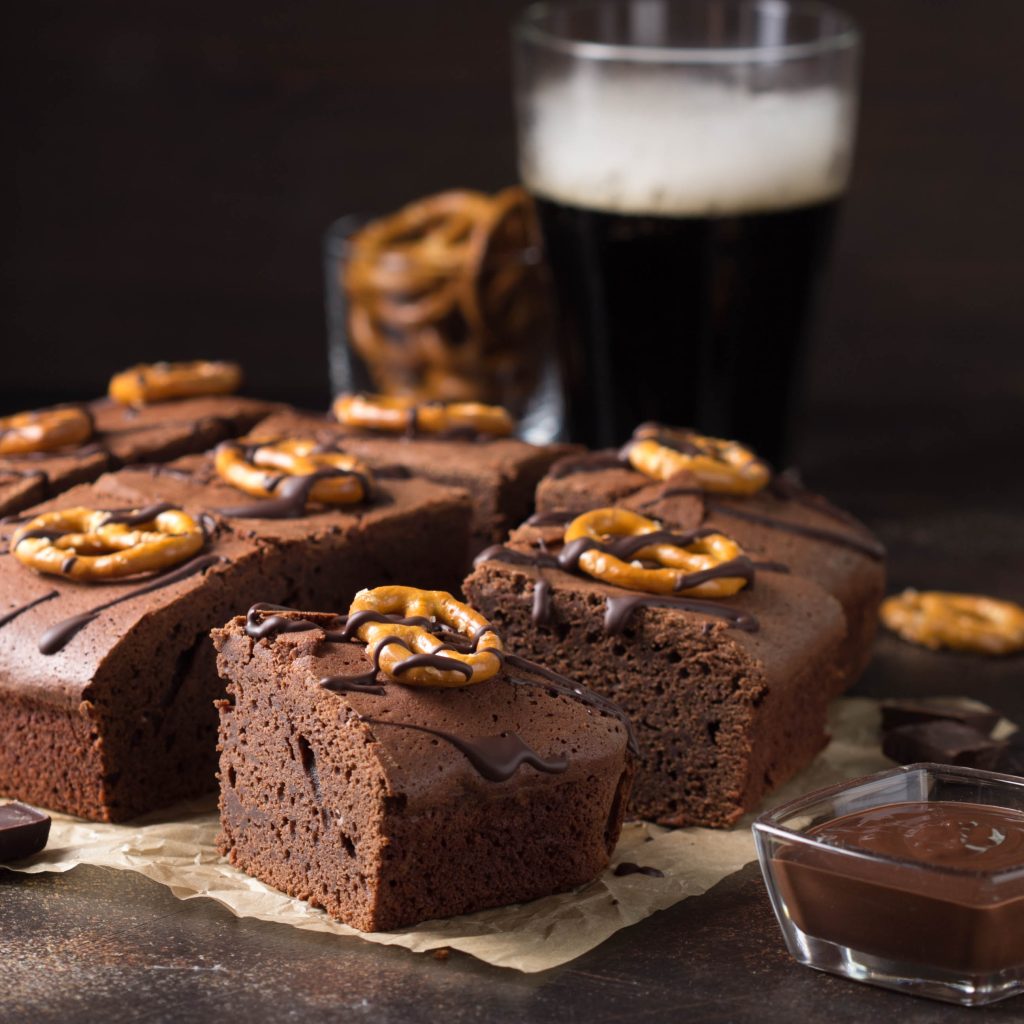 Guinness beer is made with a blend of roasted barley, hops, yeast, and water, which gives it its signature deep color and complex flavor. I have to admit I'm not a huge fan of this dark stout beer but when used in desserts, it adds a rich, slightly bitter flavor that complements sweet ingredients like chocolate and caramel.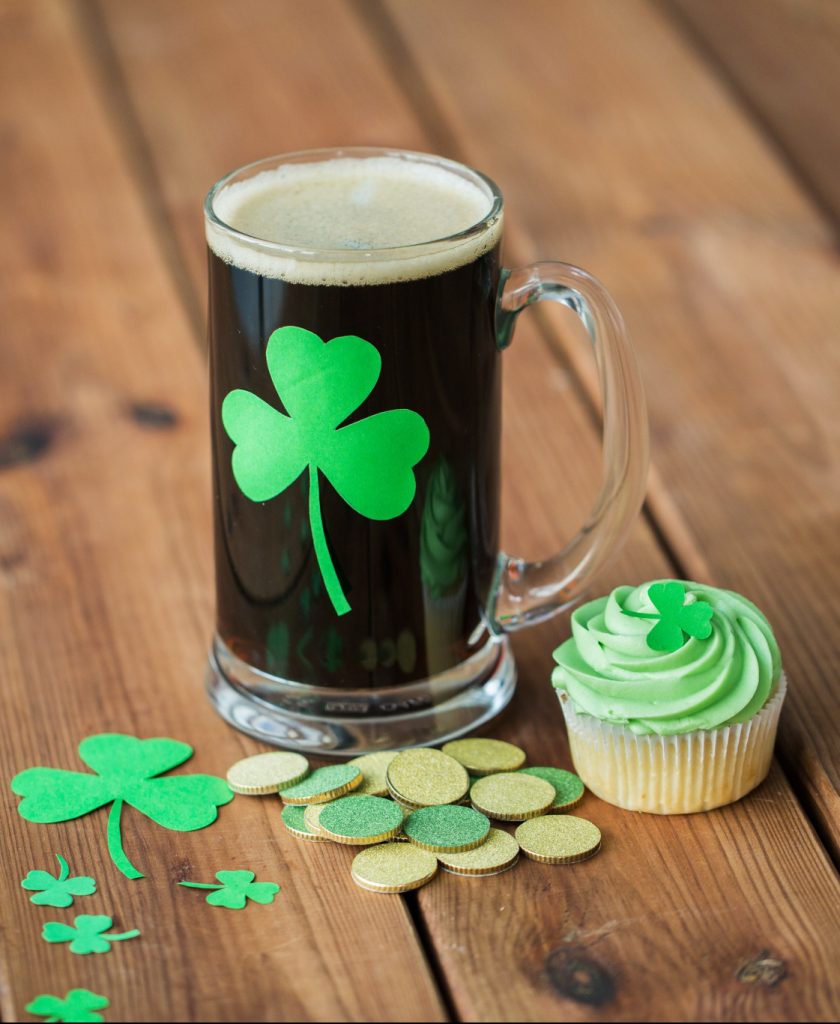 The natural carbonation of Guinness also helps to make baked goods light and airy, while its high acidity can help tenderize meat in savory dishes. So whether you're making a decadent chocolate cake, a fluffy cupcake, or a creamy cheesecake, Guinness beer is the perfect ingredient to add some extra Irish flair to your dessert. So raise a pint, and get ready to celebrate St. Patrick's Day in the sweetest way possible with Guinness-infused desserts!
Best Guiness Desserts to Celebrate St Patty's Day
This list of my favorite Guinness desserts features a range of sweet treats that showcase the unique flavor of this stout beer. From a rich and creamy chocolate Guinness cheesecake to a decadent chocolate stout cake, these Guiness desserts are sure to impress any adult St. Patrick's Day partygoer.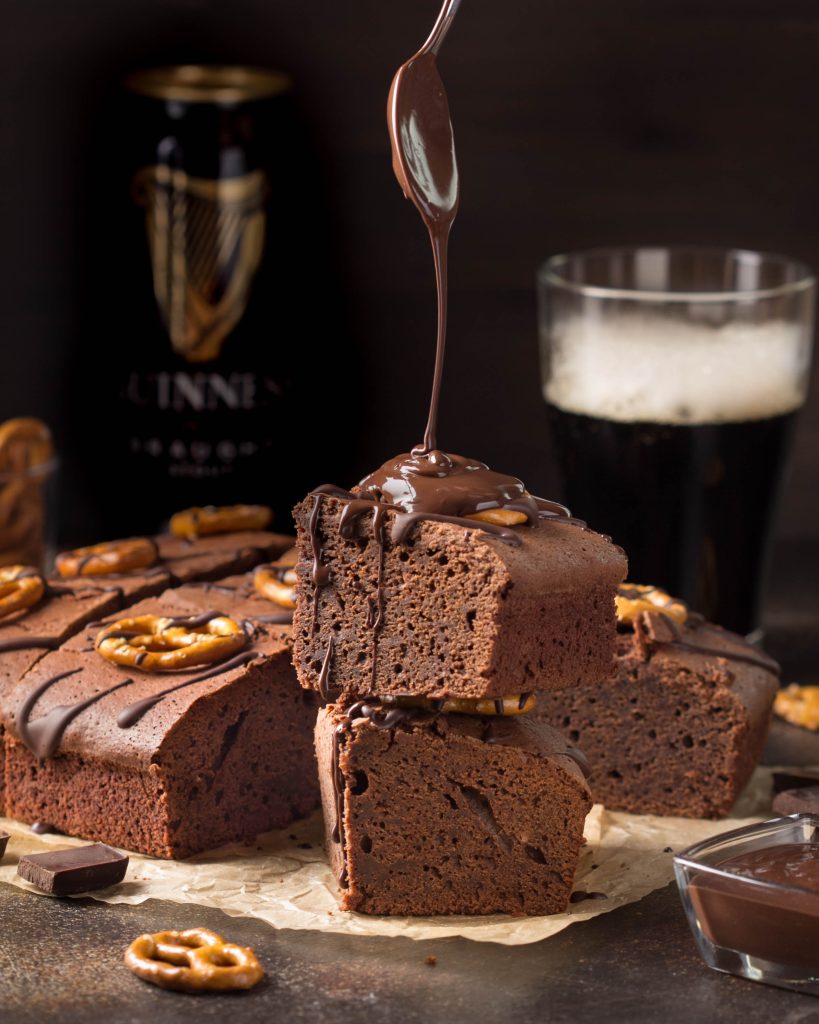 But I didn't stop there – I've also included lighter options like stout-infused cupcakes and Guiness brownies for those who prefer a less indulgent Guiness dessert. So whether you're hosting a party or just looking for a festive treat to enjoy on your own, my list of favorite Guinness desserts is sure to satisfy your sweet tooth and add some extra Irish cheer to your day!
Guinness Cupcakes with Bailey's Buttercream | Baking Beauty
Get ready to raise a glass (or a cupcake) to St. Patrick's Day with these Guinness Cupcakes! These rich and decadent chocolate cupcakes are the perfect treat to celebrate the luck of the Irish. With a special ingredient of Guinness beer, these cupcakes have an extra level of richness and depth of flavor that will leave your taste buds wanting more.
The addition of sour cream and eggs make them moist and fluffy, and the boozy buttercream made with Bailey's Irish Cream is like a pot of gold on top. And if that's not enough, a drizzle of decadent caramel takes these cupcakes to a whole new level of indulgence. So, gather your fellow leprechauns and celebrate St. Patty's Day with these deliciously naughty treats. Trust us, you won't regret it!
Guiness Chocolate Cake with Salted Caramel Guiness Ganache | Chef Lindsey Farr
Indulge in the perfect combination of soft and tender chocolate beer cake with a luxurious topping of salted caramel sauce and Guinness ganache in this Guinness Chocolate Cake with Salted Caramel Guinness Ganache. Made with Guinness beer, this decadent dessert is perfect for celebrating St. Patrick's Day and satisfying your sweet tooth. The secret ingredient adds a unique flavor and creates a moist and tender crumb. Whether shared or enjoyed solo, this cake is a must-try for any chocolate and beer lover looking to add some Irish flair to their dessert table.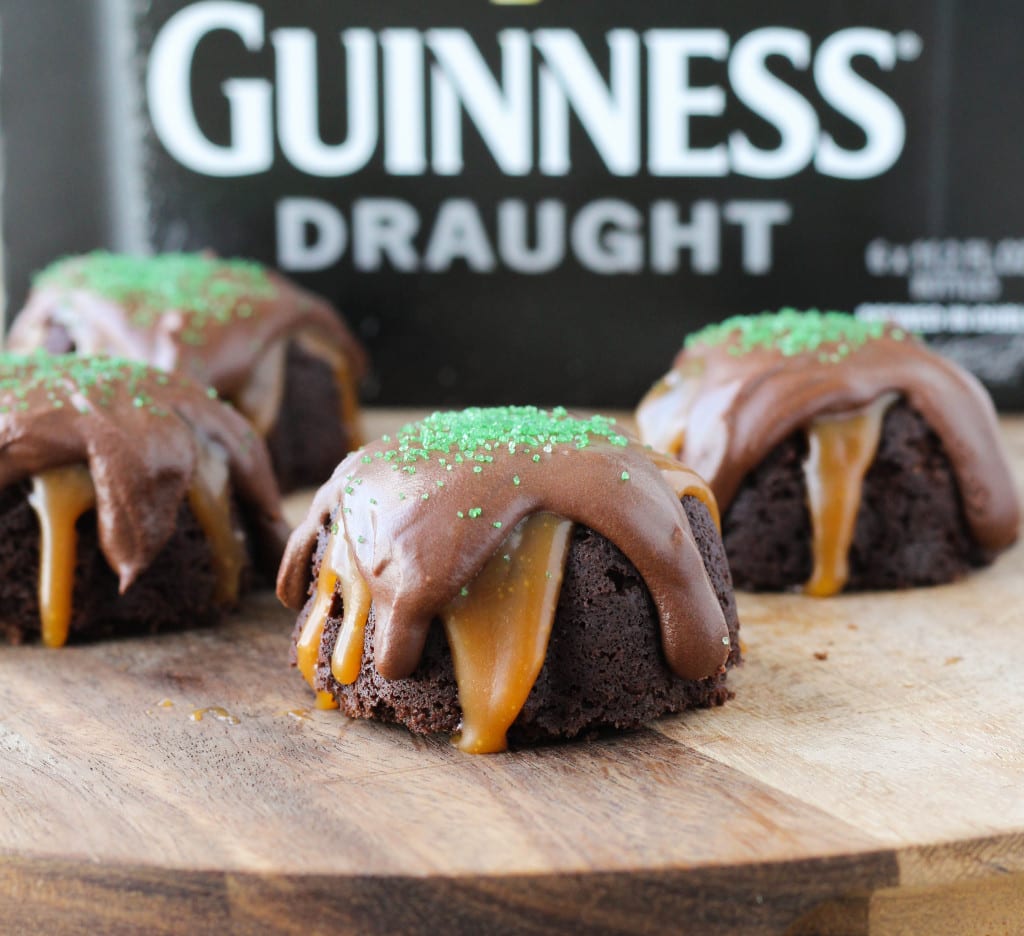 This vegan Guinness cheesecake is a true game-changer! Even if you're not a fan of the iconic Irish stout, you'll fall head over heels for this dessert. With a subtle yet present stout flavor that perfectly complements the decadent chocolate, this cheesecake is a match made in heaven. The Guinness is reduced down to intensify its flavor, making every bite a rich and indulgent experience. Whether you're vegan or not, this cheesecake is sure to impress at any St. Patrick's Day celebration. So grab a slice (or two), sit back, and let the flavors of Ireland transport you to dessert heaven!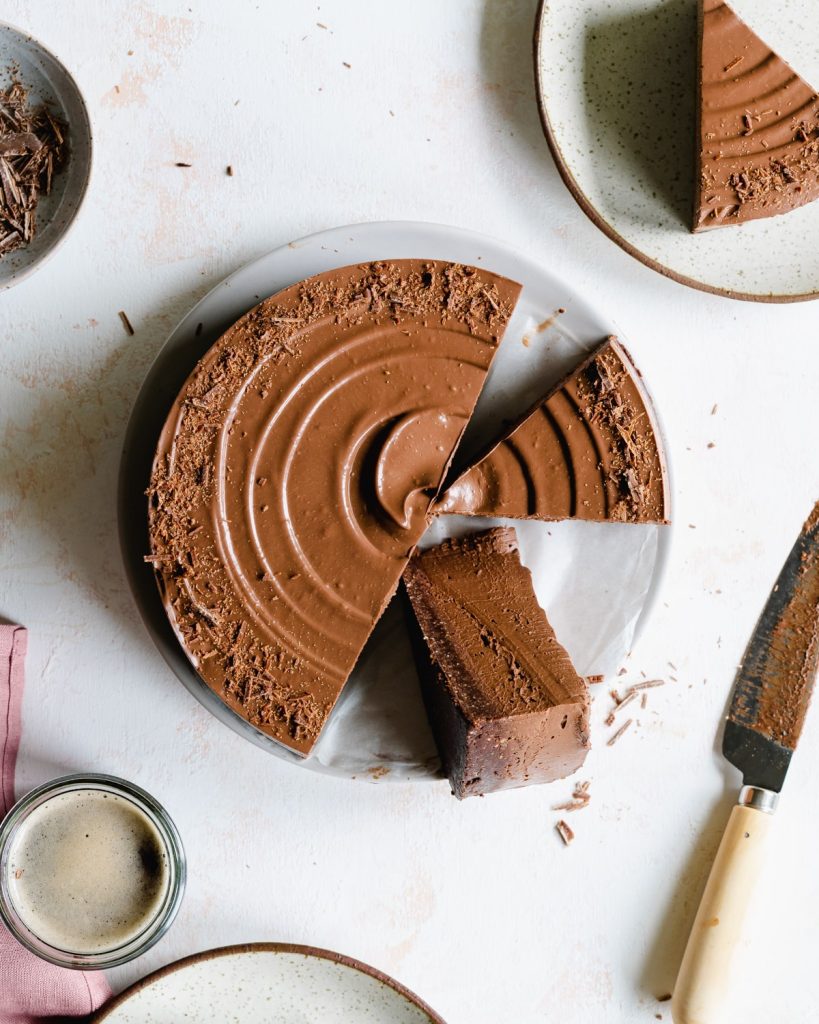 Are you ready to indulge in some rich and fudgy chocolatey goodness this St. Patrick's Day? Look no further than these decadent Guinness Brownies! These homemade brownies are made with stout beer and topped off with a silky smooth chocolate glaze.
The Guinness beer adds a unique depth of flavor to the brownies, making them irresistible and perfect for any occasion. Whether you're celebrating St. Patrick's Day or just looking for a sweet treat to enjoy, these brownies are a must-try. So what are you waiting for? Grab a pint of Guinness and get baking!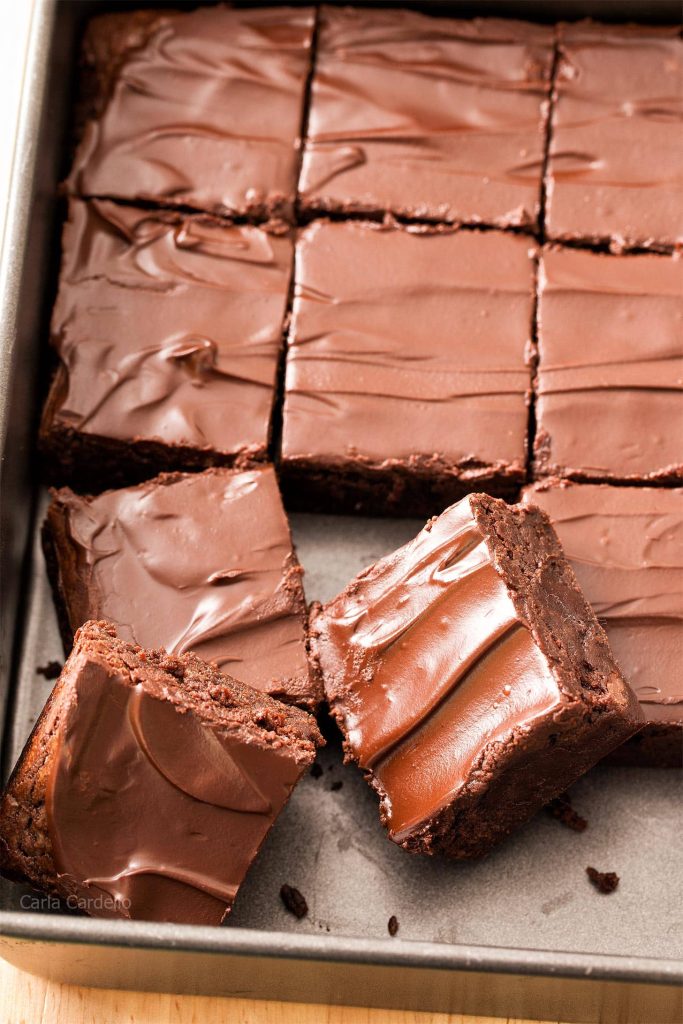 Guiness Dark Chocolate Cupcakes with Salted Caramel Sauce | Baker's Table
Get ready to have your taste buds blown away with these decadent Guinness Dark Chocolate Cupcakes topped with rich chocolate buttercream frosting and a homemade salted caramel sauce! These cupcakes are the perfect way to indulge in your favorite beer and chocolate flavors this St. Patrick's Day, or any day really.
Made with the unmistakable taste of Guinness Extra Stout, these extra chocolate-y cupcakes are balanced perfectly with just the right amount of beer flavor. Each cupcake is then crowned with a creamy dark chocolate buttercream frosting and drizzled with a mouth-watering salted caramel sauce, taking these treats to the next level of deliciousness.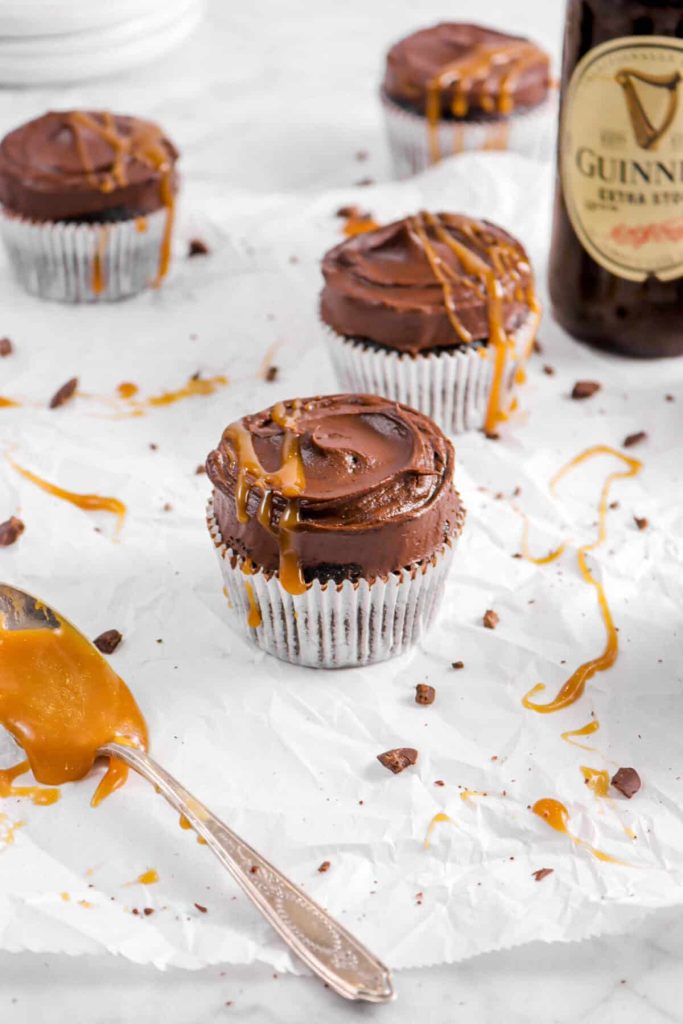 This St. Patrick's Day, treat yourself and your loved ones to a delectable Irish Chocolate Stout Cake! This easy-to-make, chocolaty bundt cake is a surefire way to add a festive touch to your celebrations.
The secret to its moist and flavorful texture lies in the addition of stout or Guinness beer, which gives the cake a rich, deep flavor that's hard to resist. And as if that weren't enough, it's topped off with a decadent Irish Cream Liquor Glaze that will have your taste buds dancing an Irish jig!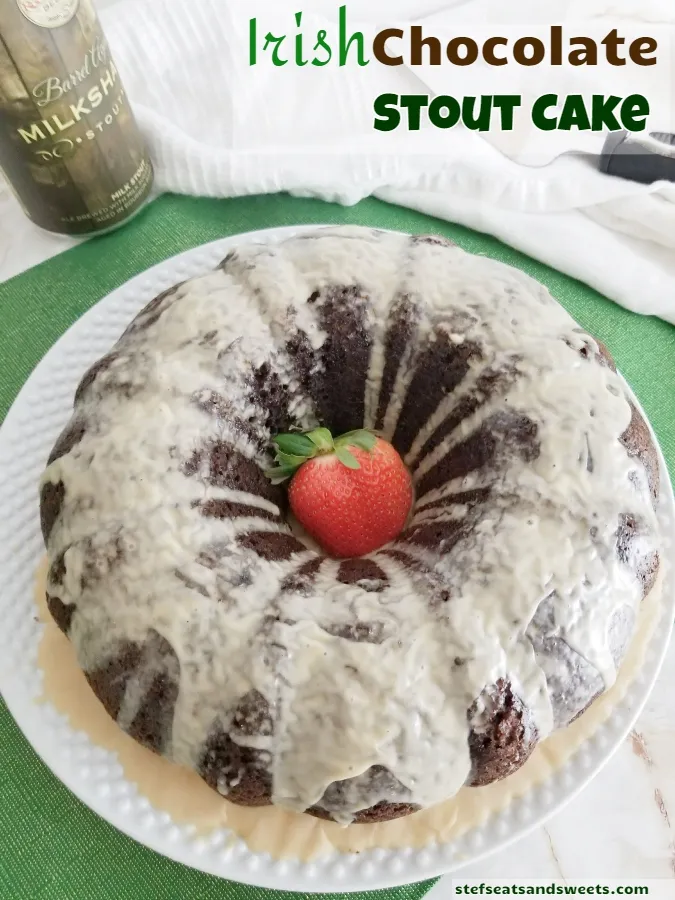 Other St Patricks Posts You're Sure to Love!
I've compiled the best Bailey's desserts to celebrate St Patrick's. They're not just your typical St Patty's desserts though, all of these Bailey's Irish cream dessert recipes have a special something to make this year's St Patrick' Day more festive! These desserts are the perfect way to indulge your sweet tooth while also getting into the festive spirit. Whether you're hosting a party or just looking for a special treat, these recipes are sure to impress.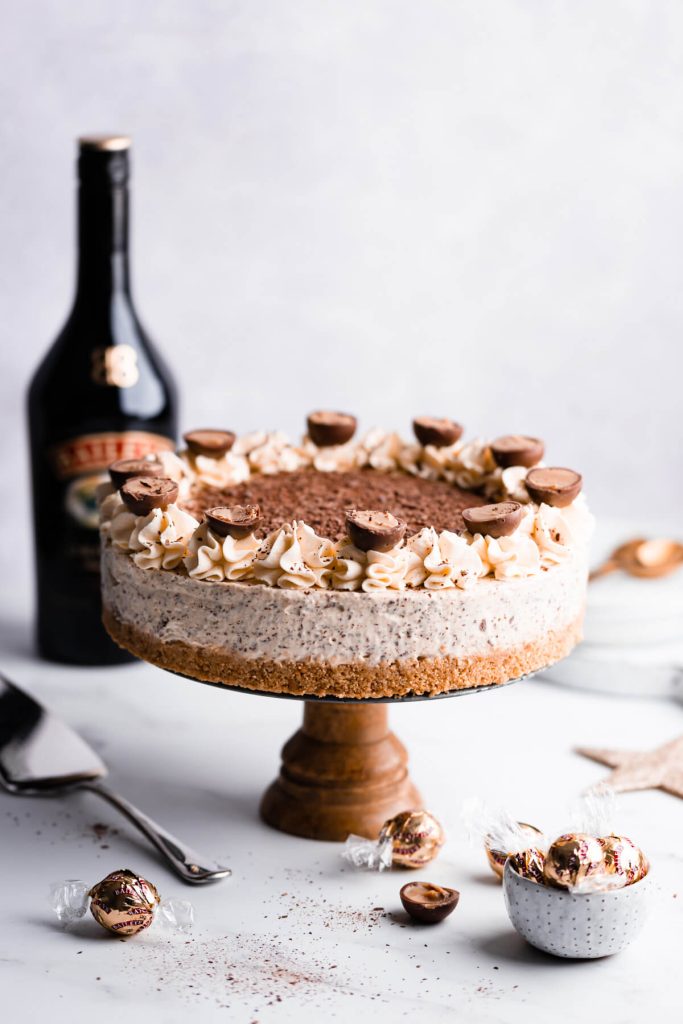 Now that you've got you adult desserts down it's time to make some kid friendly St Patricks Day desserts. Celebrating St. Patrick's Day with your family can be so much fun. One of the best ways to enjoy the holiday is to indulge in a delicious dessert. There are so many different ways you can use St. Patrick's Day as inspiration for a fun holiday dessert.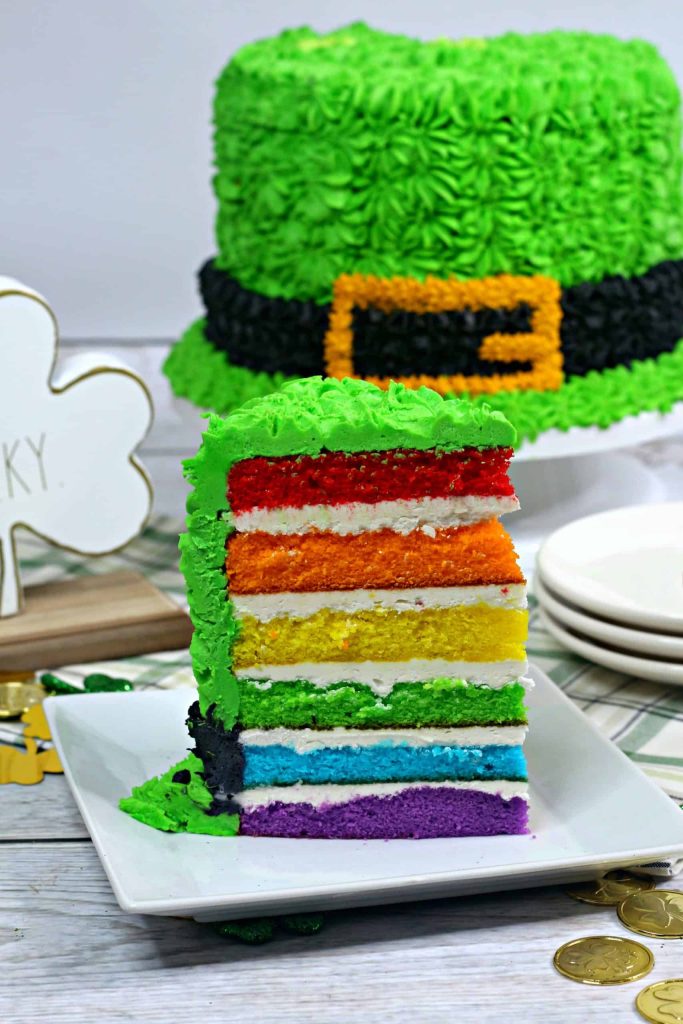 Move over shamrock shake! This St Patrick's Day freak shake is the ultimate St Patrick's dessert. St. Patrick's Day is just around the corner, and what better way to celebrate this festive occasion than with a deliciously indulgent St. Patrick's Day freak shake? This decadent treat is sure to make your taste buds dance a jig and put a smile on your face.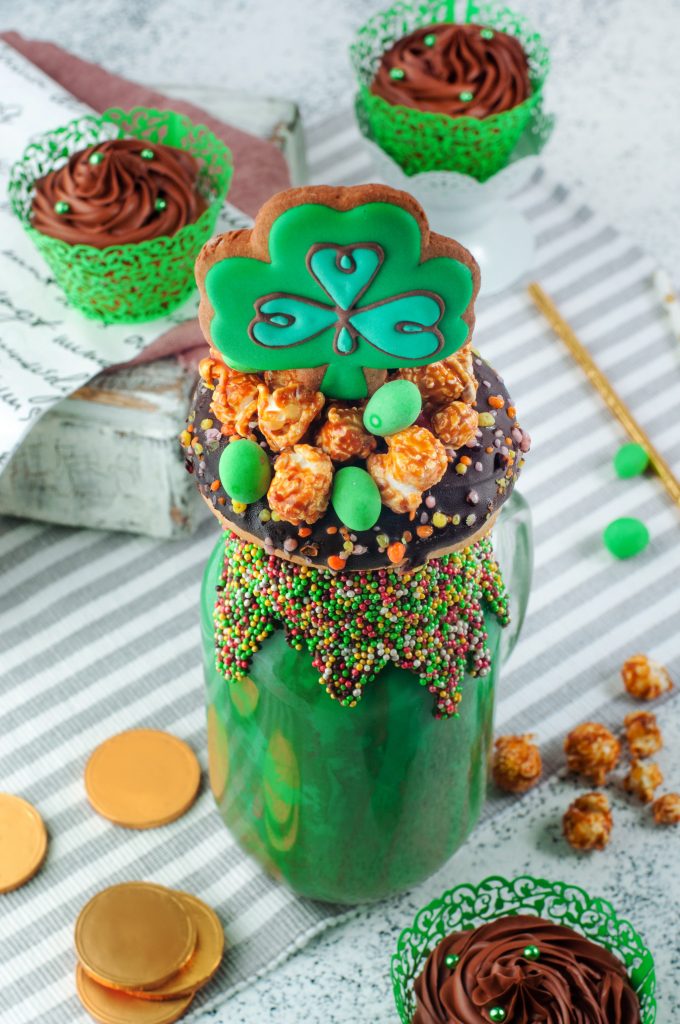 St. Patty's Day is a time to celebrate all things Irish, and what better way to do that than with a festive St Patrick's charcuterie board? Whether you're hosting a St Patty's Day party or just looking for a fun way to celebrate at home, a St. Patrick's Day charcuterie board is the perfect addition to your festivities. From snack boards and dinner boards to green St Patty's dessert boards, there's a St Patrick's grazing board for everyone here.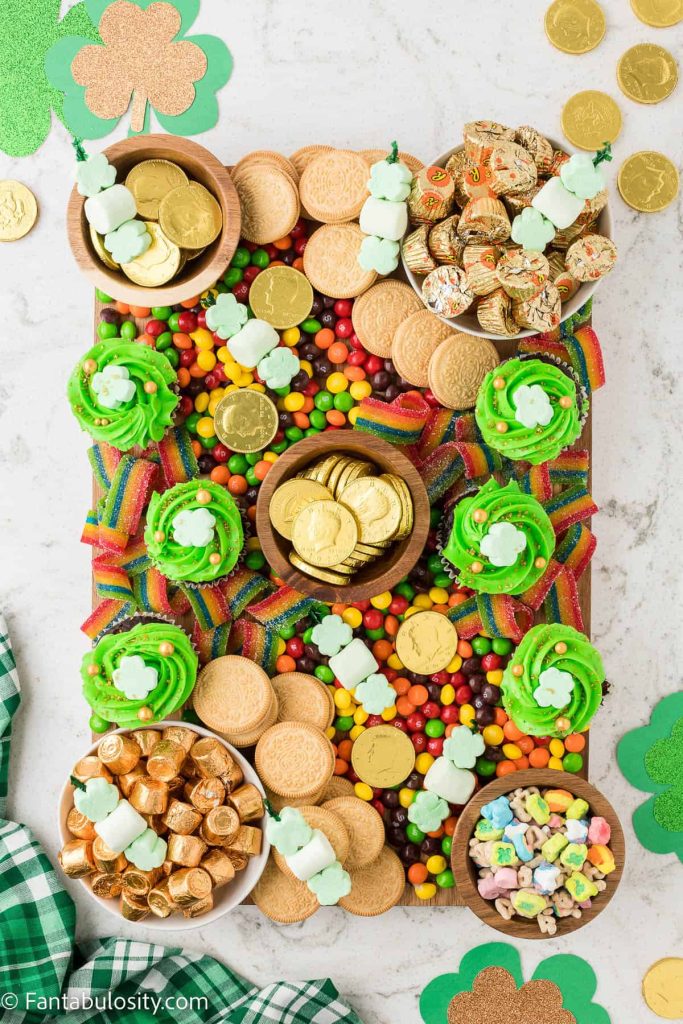 Celebrate Irish culture with your family by making these creative St Patrick's crafts for kids. It doesn't matter if you're Irish or have Irish heritage, anyone can enjoy this holiday and it's a great opportunity for teaching kids about the Irish culture and history.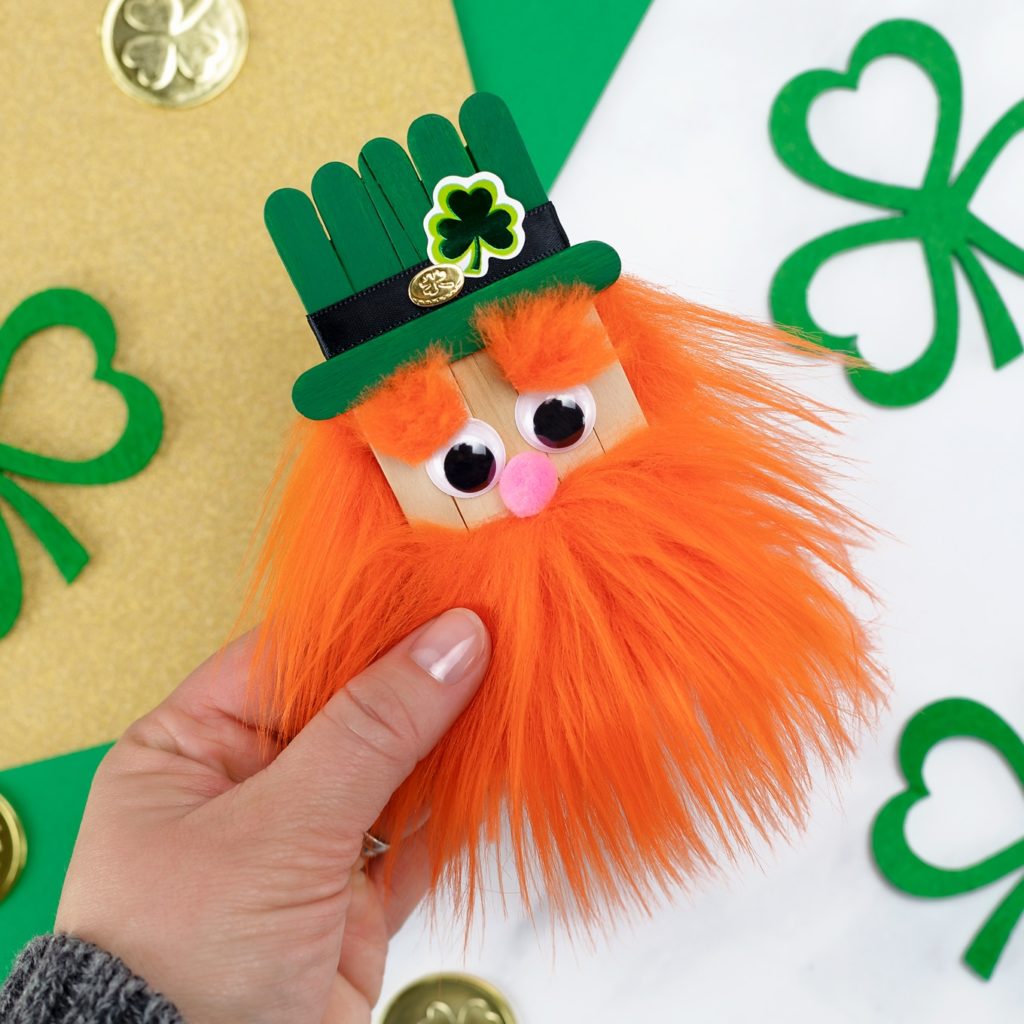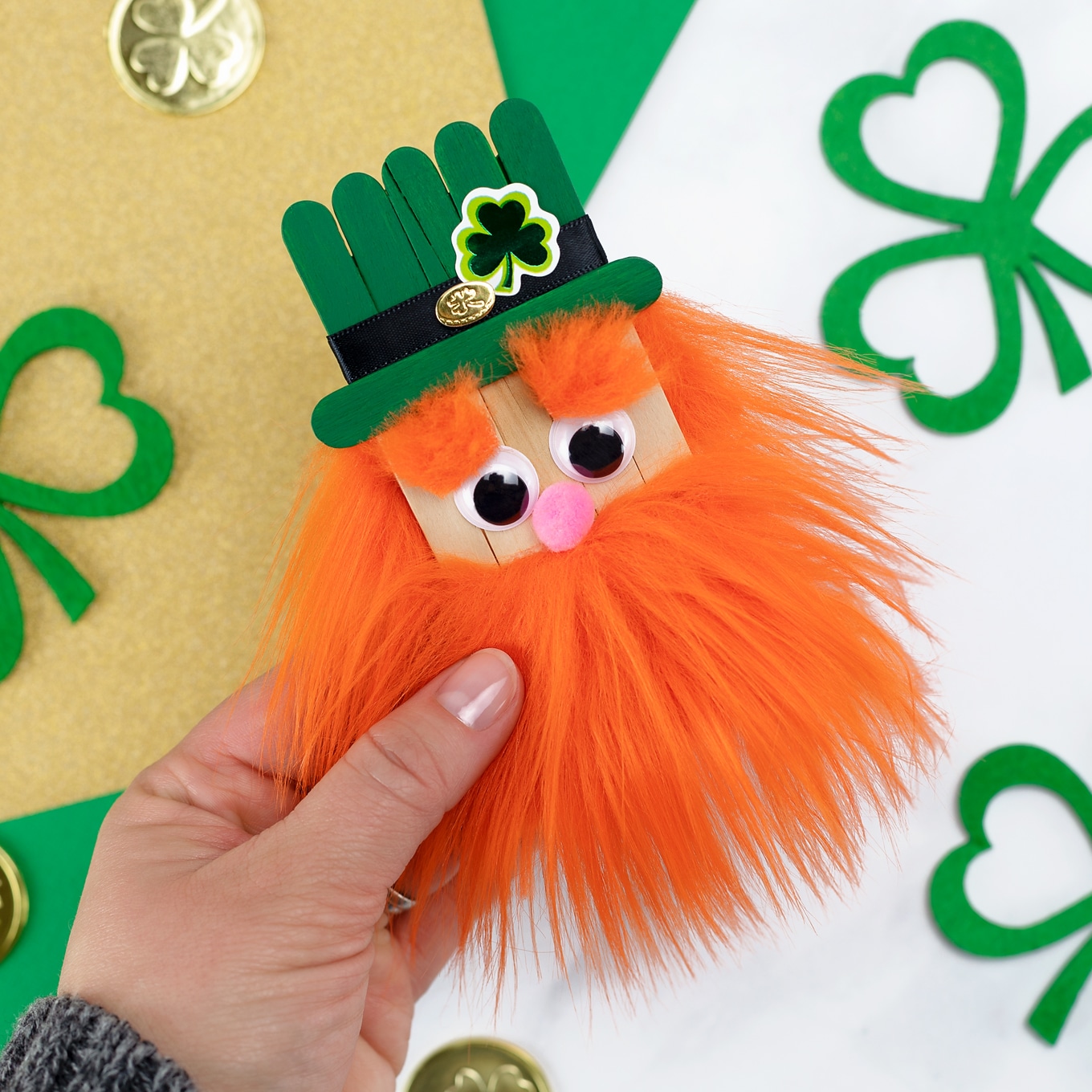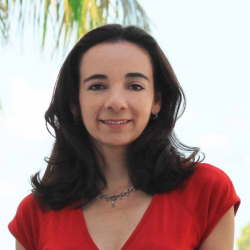 Latest posts by Paula Bendfeldt-Diaz
(see all)