Embrace the Dia de los Muertos holiday with these Day of the Dead crafts ideas with Cricut! Break out your Cricut and do a project with your kids to honor the lives of loved ones that have passed away. These Day of the Dead crafts and free SVG files for Cricut are perfect for your Day of the Dead altar, for decorating your home or as offerings. Check out these great Cricut DIY projects for the best Dia de Los Muertos decorations you and your kids can do as a family.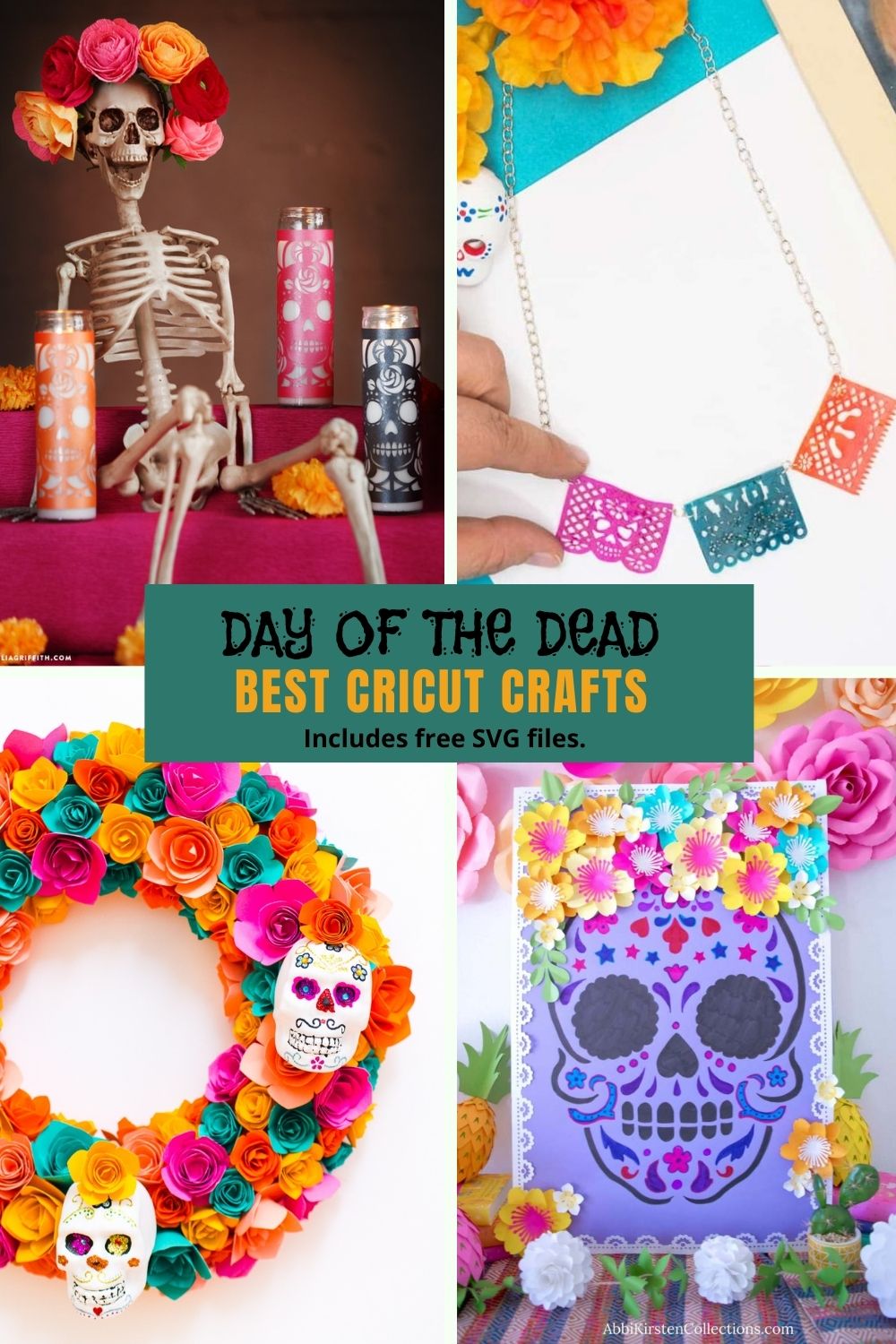 Easy and Fun Day of the Dead Craft Ideas With Cricut
The Mexican Day of the Dead (Día de Los Muertos) is celebrated on November 1st and has become a popular holiday in other parts of the world. This holiday gives families a way to demonstrate love and respect for family members that are no longer with us.
We love learning about other traditions and cultures, and the Day of the Dead has become a huge deal in our home now. I love all the crafts surrounding this holiday, the bright colors and Calaveras (sugar skulls) used to decorate homes and altars.
And besides, doing projects together with my kids gives us the perfect opportunity to start conversations about death in a new light while teaching them more about their Hispanic heritage. So, if you are planning to celebrate Dia de Los Muertos, here are some great Day of the Dead Craft Ideas With Cricut I think you are going to love.
Make this Picado Skull banner in under 15 minutes with your Cricut! Then, decorate your home or altar with this creative DIY project you can make, again and again, personalizing to fit your celebrations.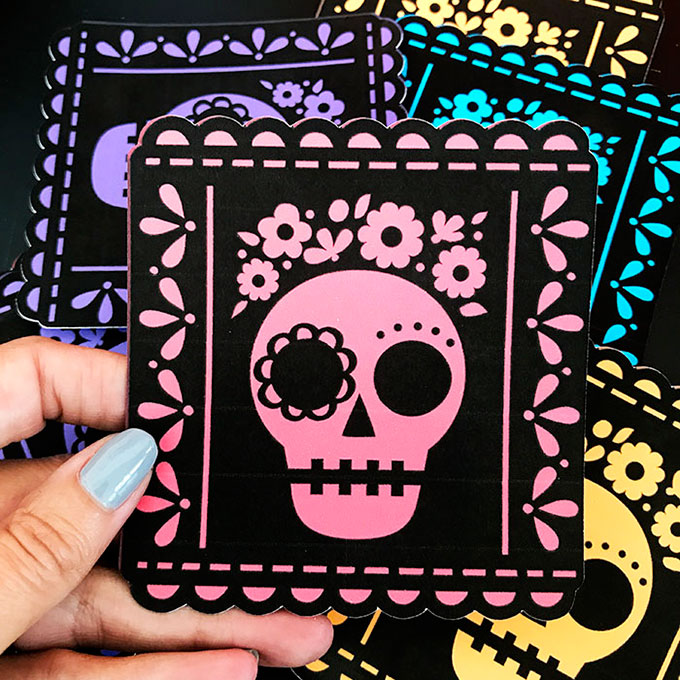 Follow easy step-by-step instructions and have a great time filling your home with lush marigolds. These DIY paper flowers make for colorful imagery to decorate your home! Marigolds are popular during Day of the Dead celebrations as they are believed to guide the spirits to their altars.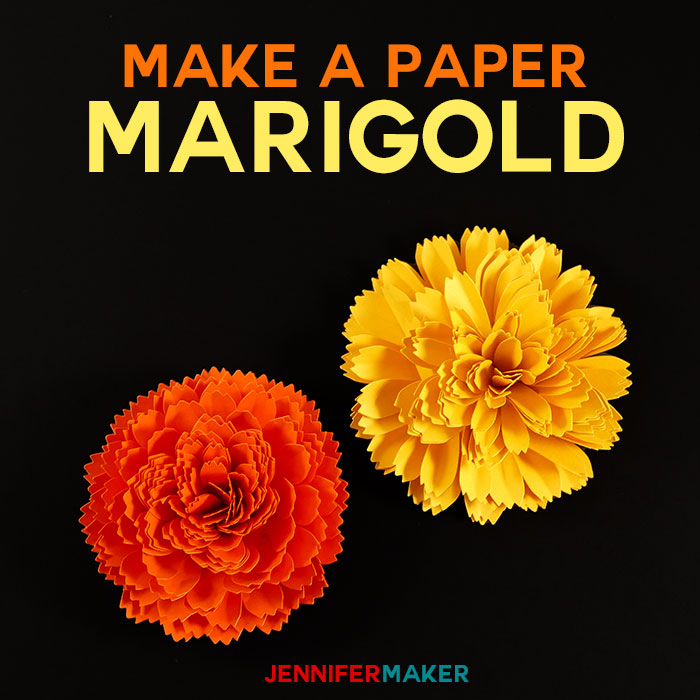 If you are looking for new ideas to decorate a Dia de Los Muertos altar or want to have a little token of appreciation for the holiday, these Day of the Dead candle wraps are perfect. I love the sentiment and symbolism behind candles, and these wraps feature intricate papercut designs with skulls, a typical decoration for the occasion.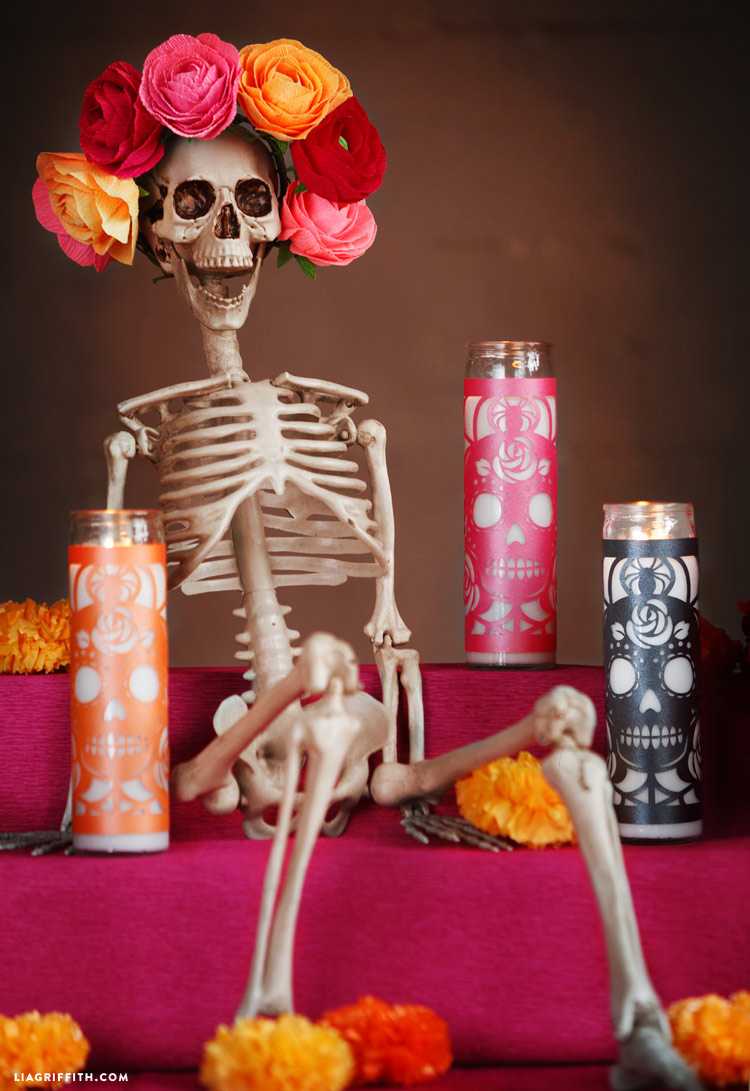 I love discovering new ideas to dress up everyday items like glasses and plates (or basically anything you like) for Día de Los Muertos celebrations. So check out these fun and intricate patterns that go to prove just how easy and cool a Cricut craft can be. This project will will make your Day of the Dead table pop!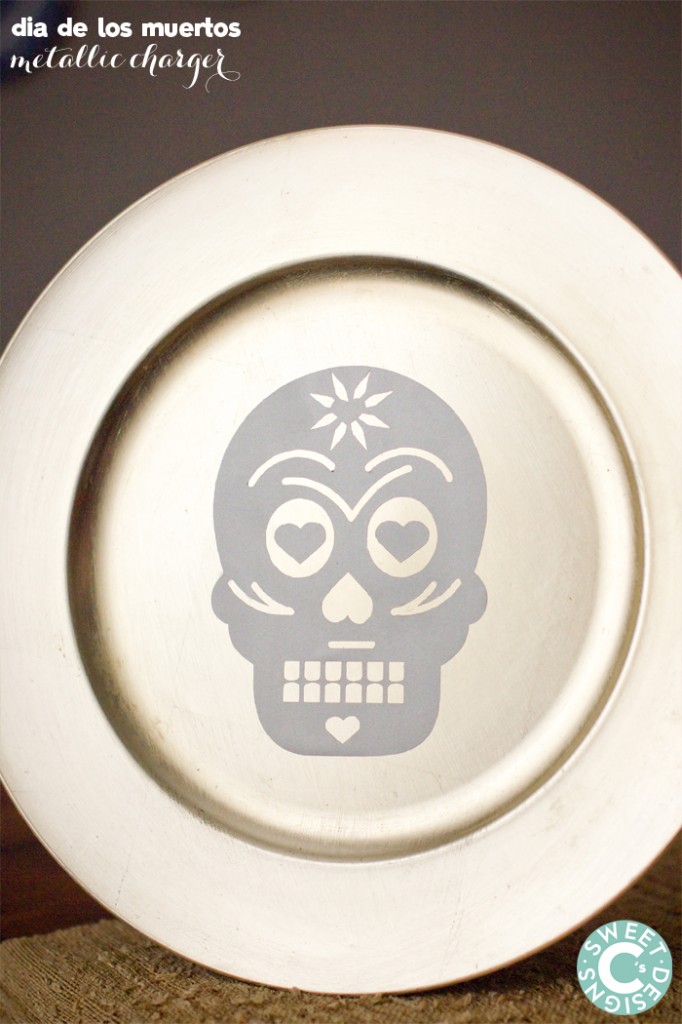 This SVG file would be a fantastic Dia de los Muertos papel picado banner! It is the perfect decoration for this celebration it is reasonably inexpensive and adds a lot of pop with little effort or cost. You will have lots of fun making them with your kids and then hanging them around your home.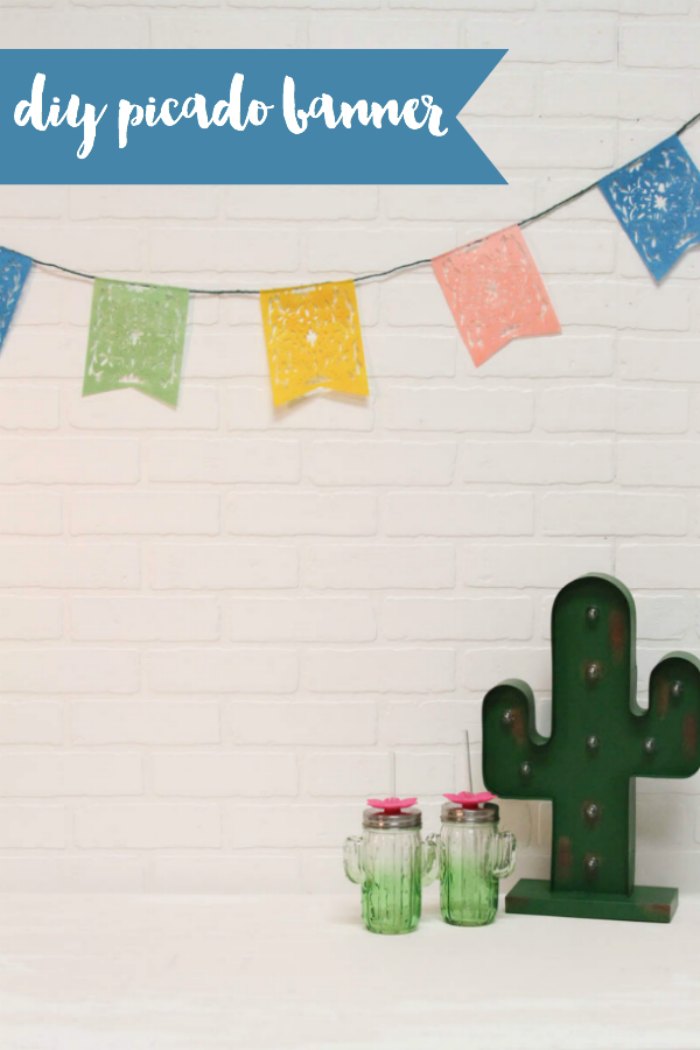 This unique Day of the Dead wreath is a creative and beautiful decoration to hang on your front door. The bright and bold colors and the sugar skulls add a festive vibe to any doorframe or above your altar.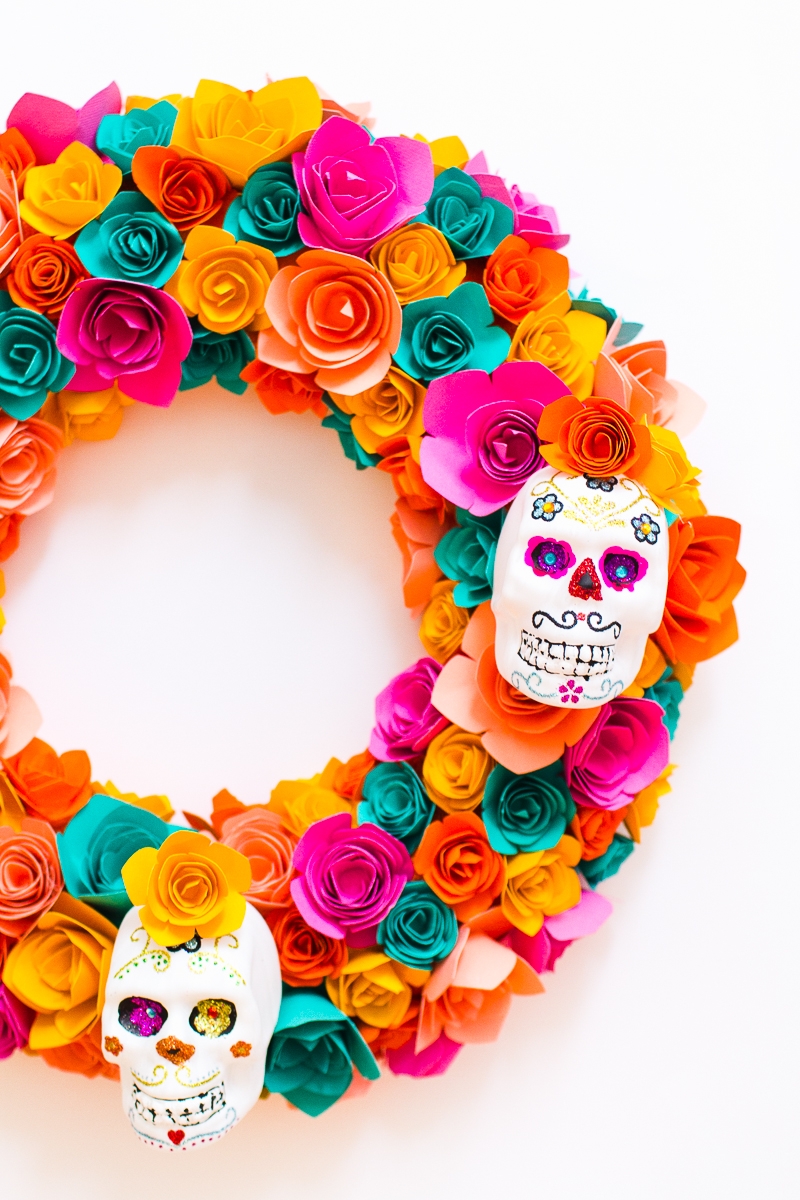 A lovely craft for kids to enjoy, this easy sugar skull with paper flowers is so pretty, and you can make it in all your favorite colors!
Here is another quick and easy Cricut project to add extra fun to your holiday treats, you can use this a sugar skull design you can use to make cupcake toppers for Día de Muertos or for anything else you like.

This Dia de Los Muertos papel picado nNecklace is the perfect accessory to celebrate your ancestors! Use it for Day of the Dead or all year round. So fun!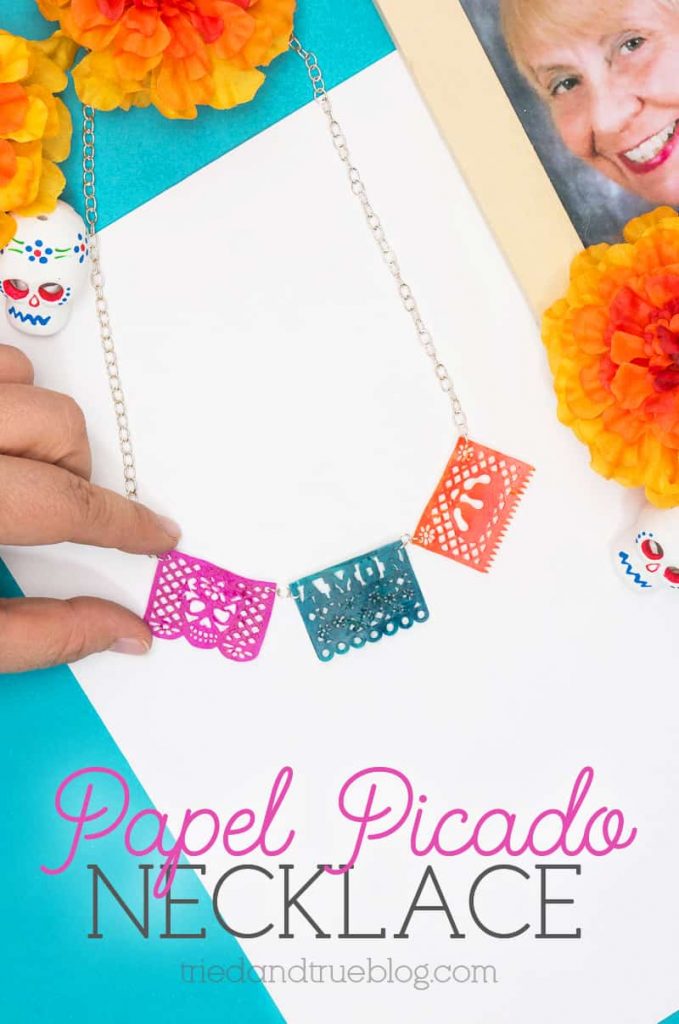 This cute Dia de Los Muertos stormtrooper sugar skull iron-on DIY project is perfect for those diehard Star War fans! It includes free SVG files and you can use it for making handmade, personalized gifts any time of the year.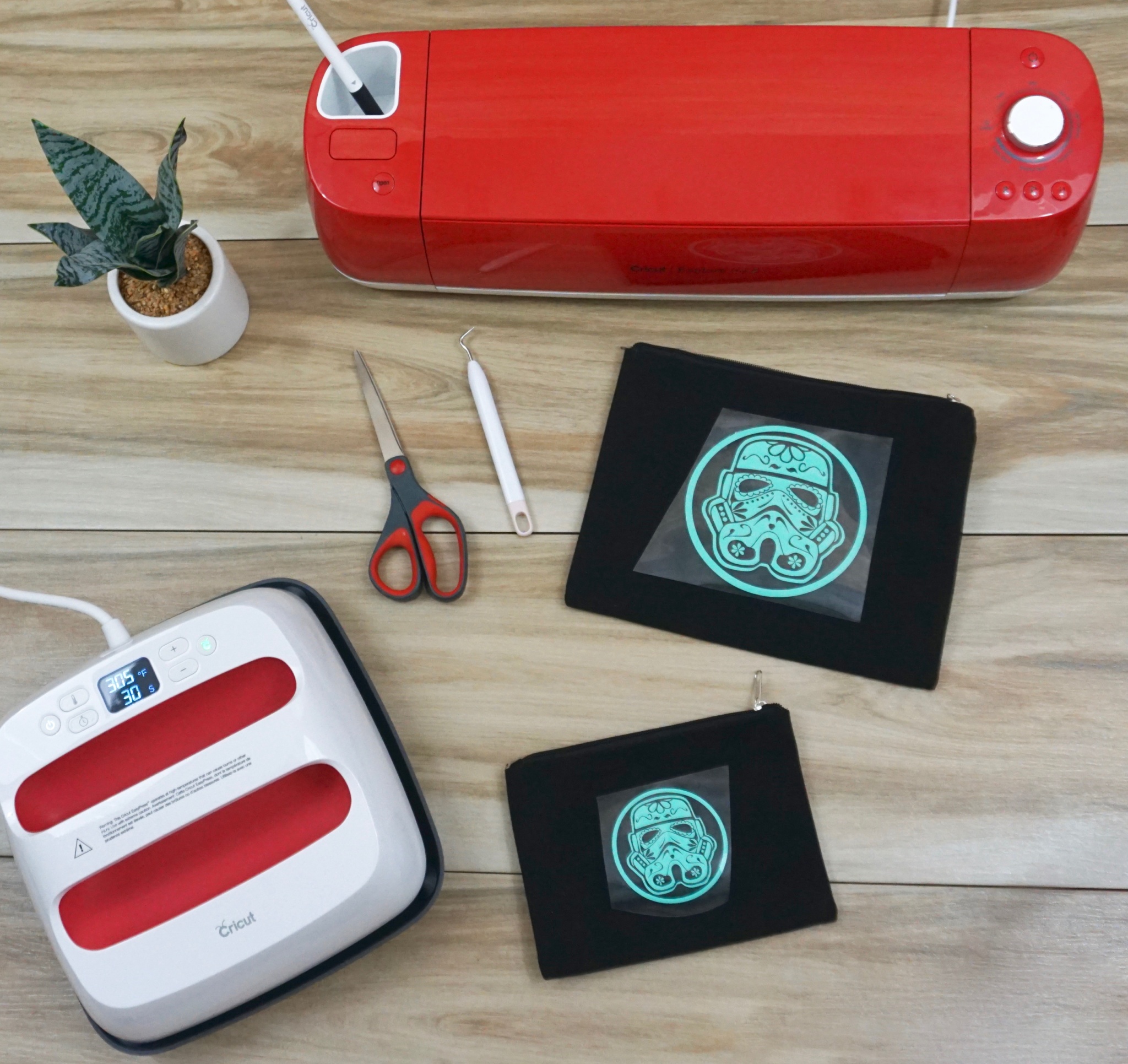 Whether you honor the Day of the Dead as part of your heritage or as a new adoptee, this sugar skull banner is perfect for bringing some life into this celebration. This Dia de los muertos inspired banner includes sugar skulls and bright colored designs!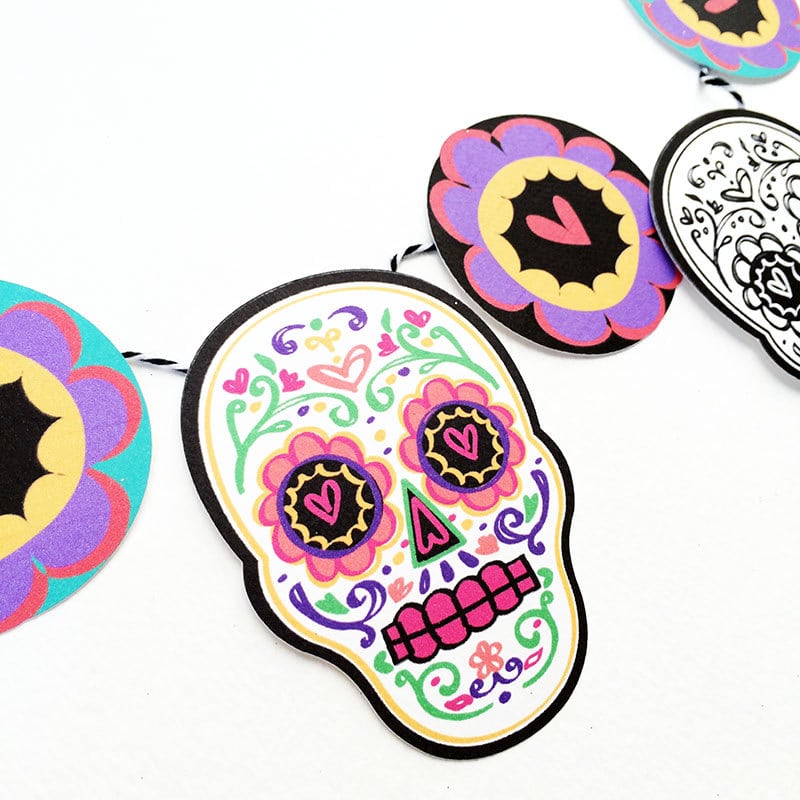 Create beautiful Day of the Dead Cricut decorations and gifts for your loved ones with these sugar skull SVG files! This collection includes a bunch of different and creative sugar skull designs, including some cute animal ones as well!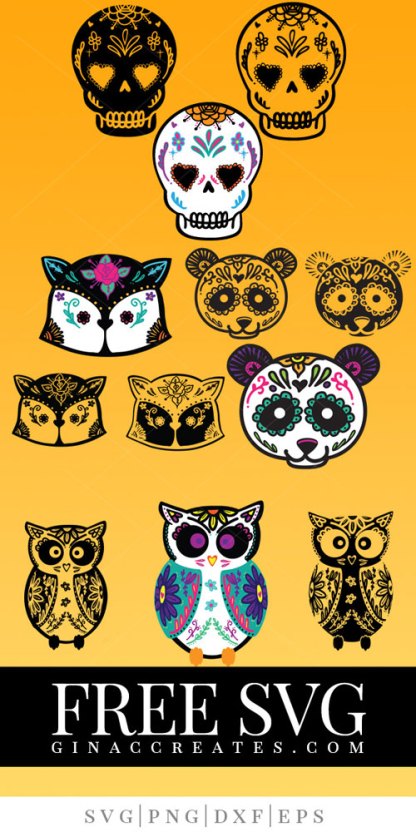 I hope you enjoyed my all-time favorite Day of the Dead craft ideas with Cricut. These beautiful and colorful DIY Cricut projects are a great way to get your kids more involved in the festivities. Dia de Los Muertos is a long-standing tradition in our family; it's all about celebrating the lives of friends and relatives who passed away. I love this tradition so much because it allows me to talk to my kids about the cycle of life and teach them more about their Hispanic heritage. So let me know how you celebrate this important holiday.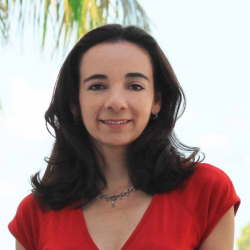 Latest posts by Paula Bendfeldt-Diaz
(see all)