This shop has been compensated by Inmar Intelligence and its advertiser. All opinions are mine alone. The following content is intended for readers who are 21 or older. Enjoy Responsibly. #UptownPartner
If you're looking for at ideas for home date night and tips for a romantic home date night you've come to the right place.
Maybe you want to save time and money by staying at home and skipping on the babysitter. Or maybe you just want to enjoy quality time with your significant other without leaving home. After being married to my husband for many years now, I have to admit that date nights at home are now my favorite way to spend time together.
Ideas for home date nights
There are lots of fun things you can do at home to create the perfect romantic night with your husband or significant other. Date nights at home can be fun, romantic, and creative. Here are some of my favorite ideas for home date night:
Movie night
Take turns with your husband picking a movie. Instead of popcorn, make a nice charcuterie board and enjoy some cocktails. You can also change things a bit by doing a backyard movie night date night!
I always have Uptown Cocktails (insert add to cart link) in the fridge. I love their great bold flavor and the fact that you only have to pour them, no need to mix. My favorite is the Strawberry Margarita, so good! And, fancy-looking and delicious cocktails make any date night at home feel more special.
Game Night
Bring out your favorite board games and spend some quality time with your significant other. My husband and I love to play games that makes us think and where we feel like we're learning new things and keeping our minds agile. One of our favorite board game is Scrabble and when we play it we like to use Word Finder to find new words.
To change things up a bit, you can also play outdoor games if the weather is nice. Switch out your favorite cocktail for a boozy popsicle instead. Grab the recipe here.
Art Night or Paint Night
Bring out canvases and paint or make this an opportunity to get really creative and try something new like sculpting or even working on a DIY project together. I love the concept of paint and sip dates but they can get expensive and it also means that we have to get a babysitter. When we do them at home though, the great advantage is that we not only save money but I get to enjoy my favorite cocktail, Uptown Cocktails Strawberry Margarita.
Romantic Dinner
Cook a romantic dinner or create a delicious and easy charcuterie board, paired with some cocktails for a date night that is much better and much more affordable than going out to dinner in a restaurant. This is one of my favorite date nights ideas! I love pairing charcuterie boards with a cold and delicious Uptown Cocktails Strawberry Margarita; with its bold and fresh flavor. The best part is that I just have to pour it. Click here to find your favorite flavor at a retailer near you.
Backyard Picnic
A backyard picnic is a great way to enjoy the outdoors and have a fun time without leaving home. You can do a dinner picnic, or even better, a lunch or brunch date at home!
Tips for the best at home date night
Date nights at home are a great way to reconnect with your significant other and create memories as a couple. They provide a great opportunity to catch up and work on strengthening your relationship. Here are some tips for making those date nights at home meaningful and fun.
Make it special while keeping things simple
You don't have to complicate things to make them special. Ditching the yoga pants and putting on a dress and some makeup not only makes me feel great and beautiful but it also sets the tone and makes date night feel important. And getting flowers from my husband always makes me feel so happy.
I also love it when he pours me a delicious Uptown Strawberry Margarita, rims the glass with pink Himalayan salt, and adds a nice garnish. Even though it's so easy because Uptown Cocktails are ready to serve, taking that little extra effort to make it pretty makes the occasion feel so special!
Take time off from screens and focus on having meaningful conversations
The most important thing about date night for me is that we get quality time to spend only with each other. Date nights at home are the perfect opportunity to talk about our dreams, goals, and future. They're the perfect time to plan vacations and share how we're feeling and reconnect. It's about making space for each other to talk and listen.
That is why we try to plan date nights that are free of screens and devices. We put our phones away and turn off the TV and focus on having meaningful conversations and spending quality time together.
Make a toast and celebrate
Date nights at home can be a great opportunity to celebrate little things in life that have lots of meaning. Whether you're celebrating a small but important parenting win or the fact that you got through most of the laundry today, little everyday moments are worth celebrating.
And what better way to celebrate than by toasting with your favorite cocktail. And with Uptown Cocktails, having a delicious and bold cocktail, like their yummy Strawberry Margarita only requires pouring it into a Margarita glass! No mixing or mess involved. Click here to add Uptown Cocktails to your next date night!
Do you have any other great ideas for home date night or tips for a romantic and meaningful date night at home?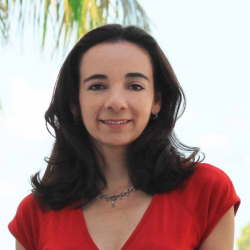 Latest posts by Paula Bendfeldt-Diaz
(see all)