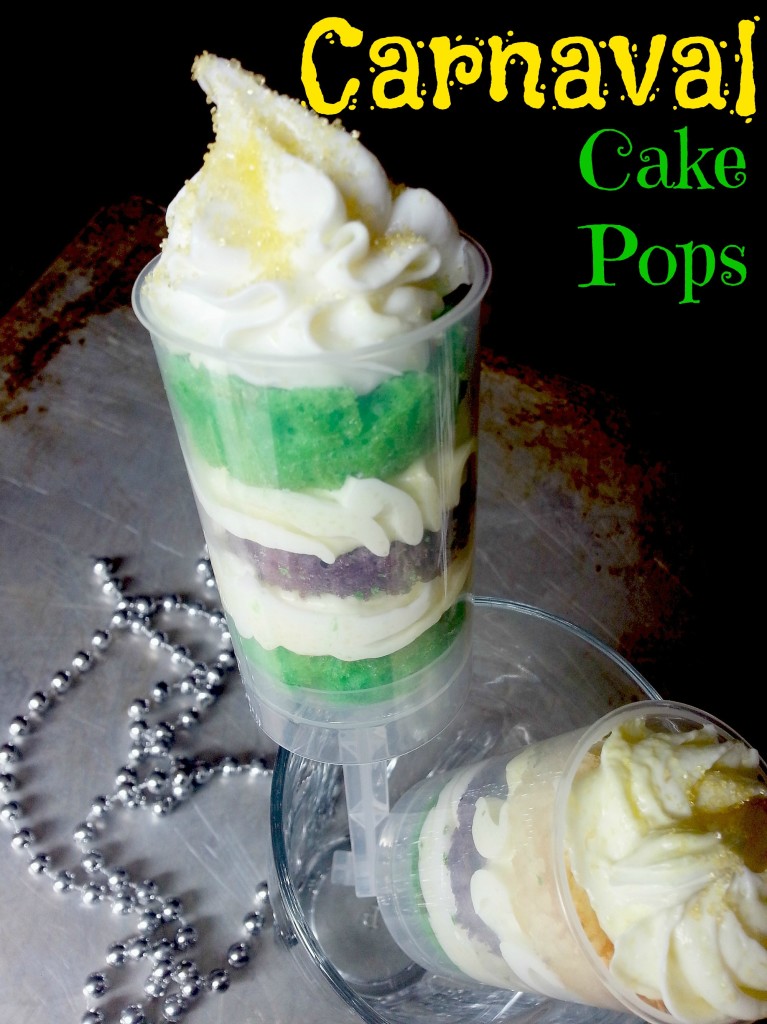 Carnaval is a fun time to celebrate with kids.  The music, the sites and the food are so bright and vibrant; kids are just naturally drawn to the energy of Carnaval.  Here in the states Carnaval and Mardi Gras are somewhat interchangeable.  The premise is the same, which is a whole lot of partying before the 40 very somber days of Lent. In the USA Easter is a time for gift giving and Easter Bunnies, chocolates, egg hunts the list goes on and on.  In most of Latin America and Europe, Portugal, Italy and France ( where Carnaval originates)  Easter is a time for church and quiet celebration, there's not an Easter Bunny to be found.  All the fun happens during Carnaval so this is the time to let loose and celebrate.



If you are having a Carnaval, Carnevale or Mardi Gras party these cake pops are a fun food to serve your guests.  We made ours in Mardi Gras colors but really any colorful cake can be used to create your cake pops.  The kids loved to make these pops and could barely restrain themselves from wolfing them down.  To make your Carnaval Cake Pops you'll need: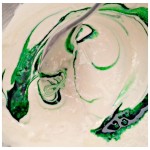 Carnaval Cake Pops
Make these fun Carnaval Cake Pops to celebrate Carnaval, Carnevale or Mardi Gras
Ingredients
Homemade or boxed white cake

baked and completely cooled

Silicone circle molds

12

Cake pop forms

2

jars Icing

buttercream works well

Piping bag

Food Dye

Sprinkles
Instructions
Make your cake according to package or your own recipe.

Separate into cups and add the food colors of your choice , mix and pour into your silicone molds. Bake according to the recipe and allow to cool completely then remove from the molds.

Trim the tops off and scrape off any browned parts. Assemble your push pops. Lastly you will add the buttercream and cake , starting with cake to the push pops and alternate cake and frosting. End with a huge dollop of buttercream and sprinkles and you'll have a tasty Cake pop for your Carnaval party.
Latest posts by Growing Up Bilingual
(see all)