This is a sponsored post in partnership with JCPenney. However, all opinions are my own. #AllAtJCP
As spring arrives and Easter gets closer its the perfect time to give your home a little makeover.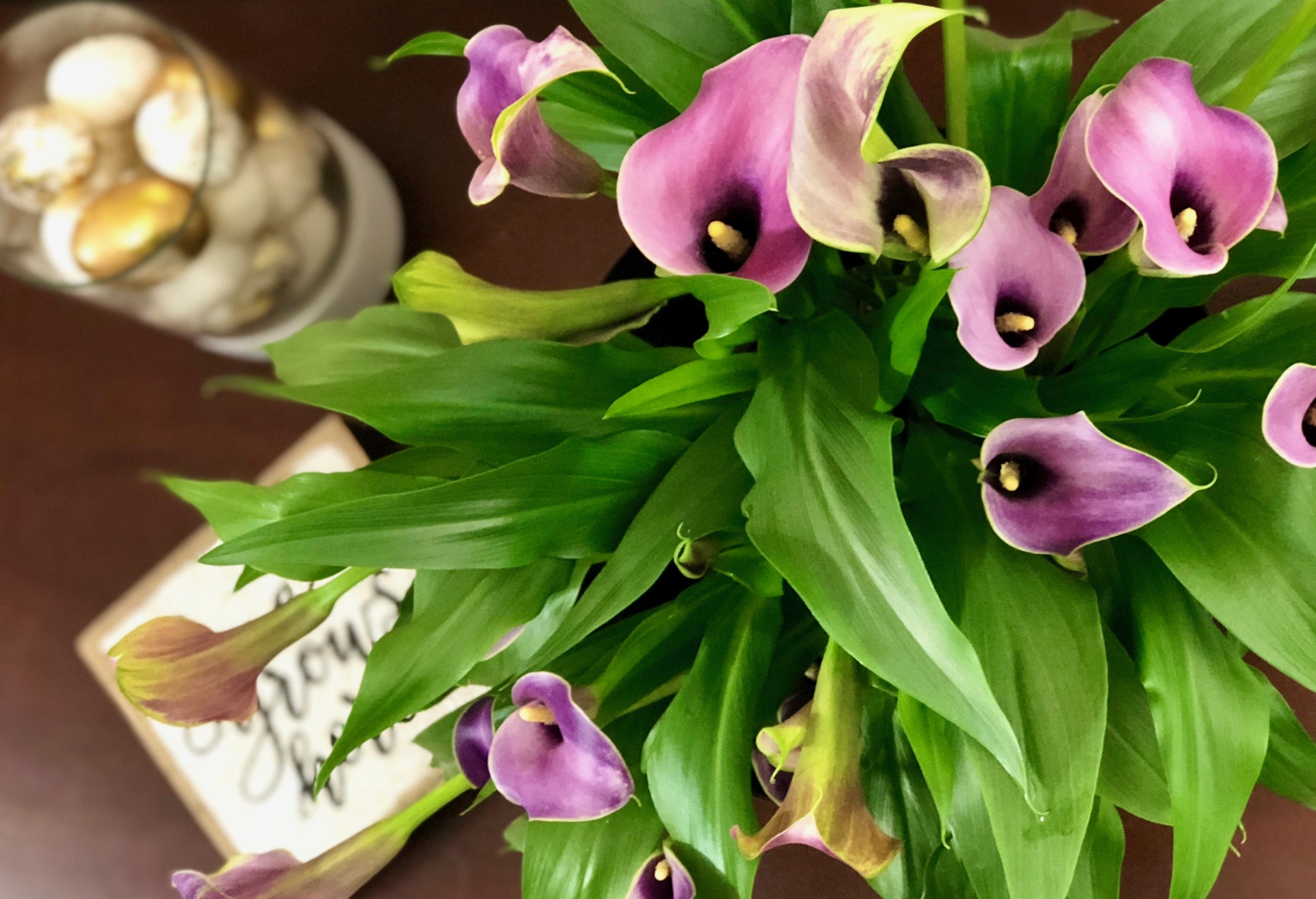 At this time of the year, I am always feeling a little nostalgic, wishing I was back in Guatemala for Semana Santa making flower carpets and watching the processions with my family. Even if I'm far from my homeland I love to have family and friends over and share some of those traditions and foods that are part of the Easter celebrations in Guatemala from making cascarones to cooking empanadas con manjar de leche .
Getting my home Easter ready doesn't mean I have to stick to pastel colors and bunnies. I wanted a more sophisticated and timeless look and I am so excited with the final results! I found so many stylish, and affordable home pieces at JCPenney and was able to give my home a fresh spring makeover without spending too much.
Here are a few ways to transform your home with fresh ideas and fun spring accents that will brighten every space to welcome family and friends to celebrate Easter.
Mix rustic and natural textures with modern contemporary pieces
I love to have fun and mix things up when it comes to interior design. For this tabletop vignette, I used natural textures like wood and canvas and combined them with a modern vase with a geometric design. I also threw in some golden eggs to give it an elegant touch.
Everything works together because I kept the color palette simple, focusing on whites and natural hues while adding a splash of color with the beautiful tulips and the decorative topiary balls.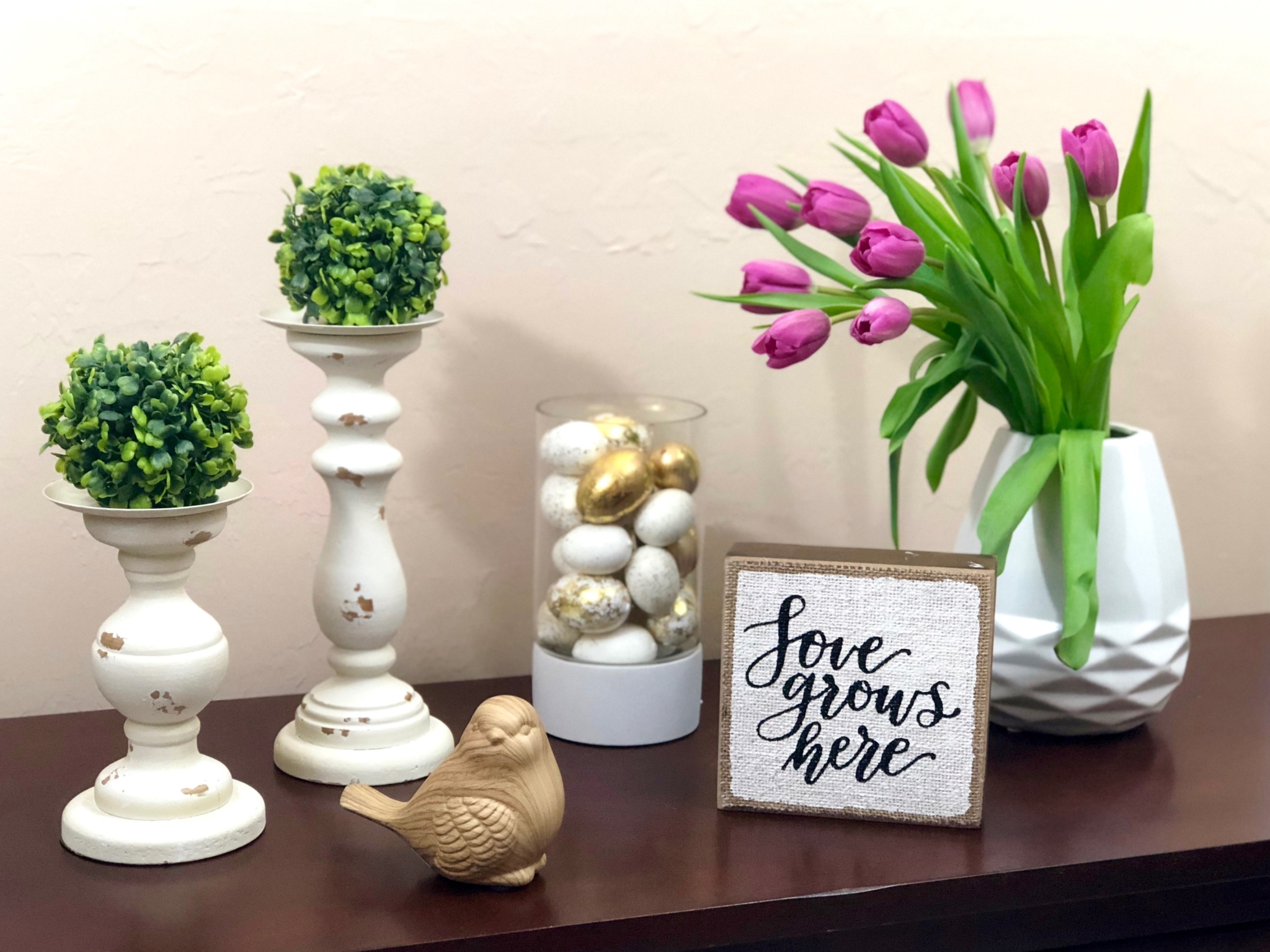 Adding birds to your table vignettes brings spring into your home.
Nothing says spring like the sounds of birds chirping, and adding birds into your home decor really makes you feel like you're bringing that sense of spring inside your home.I chose a cute and chubby ceramic bird in with a wooden look which really tied my spring tabletop vignette together.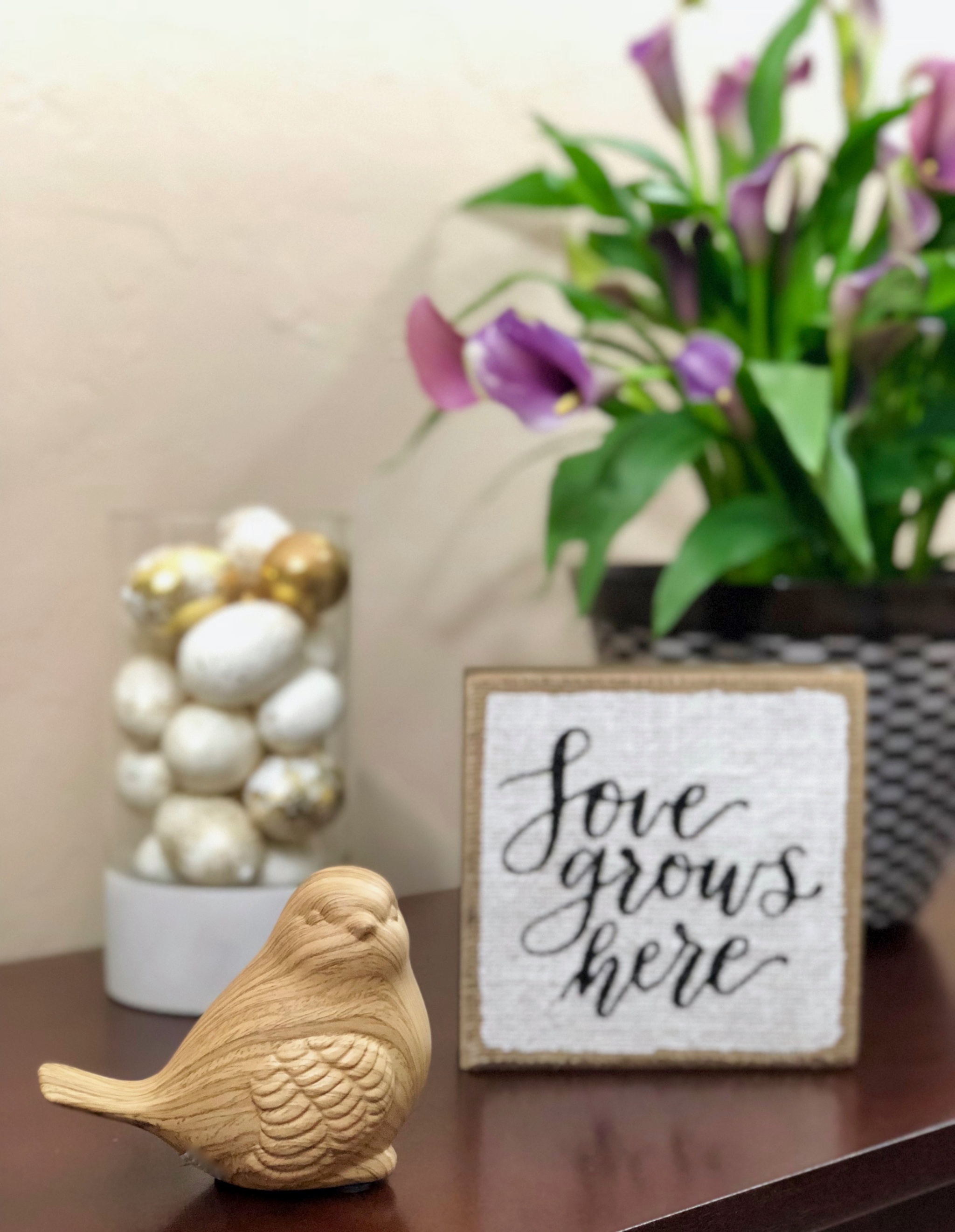 The addition of the golden tone eggs to the glass hurricane go in line with that bird theme and are also the ideal Easter decor accent. I love that adding eggs to my home decor brings to mind all of those wonderful Easter memories going egg hunting with the kids.
A statement bouquet brings a pop of color
Spring is all about flowers and growth and adding a fresh bouquet of flowers to any room really brings that sense of springtime into your home.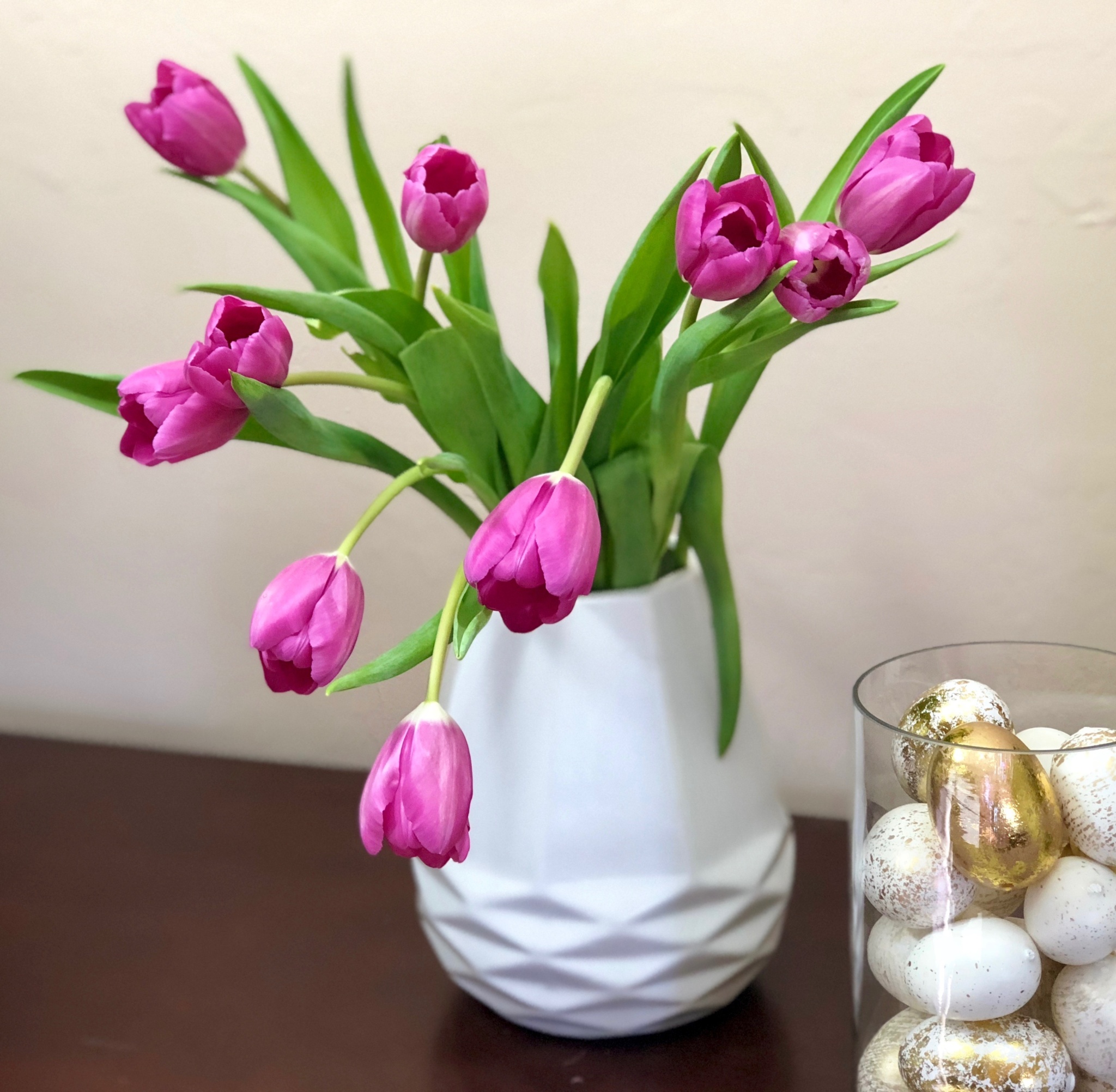 I fell in love with the bright color of these tulips and placing them in a white vase made the colors really come alive. I also loved the modern design of the vase and the egg shape, which fit perfectly with the Easter and springtime theme. The best part was the great price for this beautiful Origami Vase that retails for only $22 at JCPenney.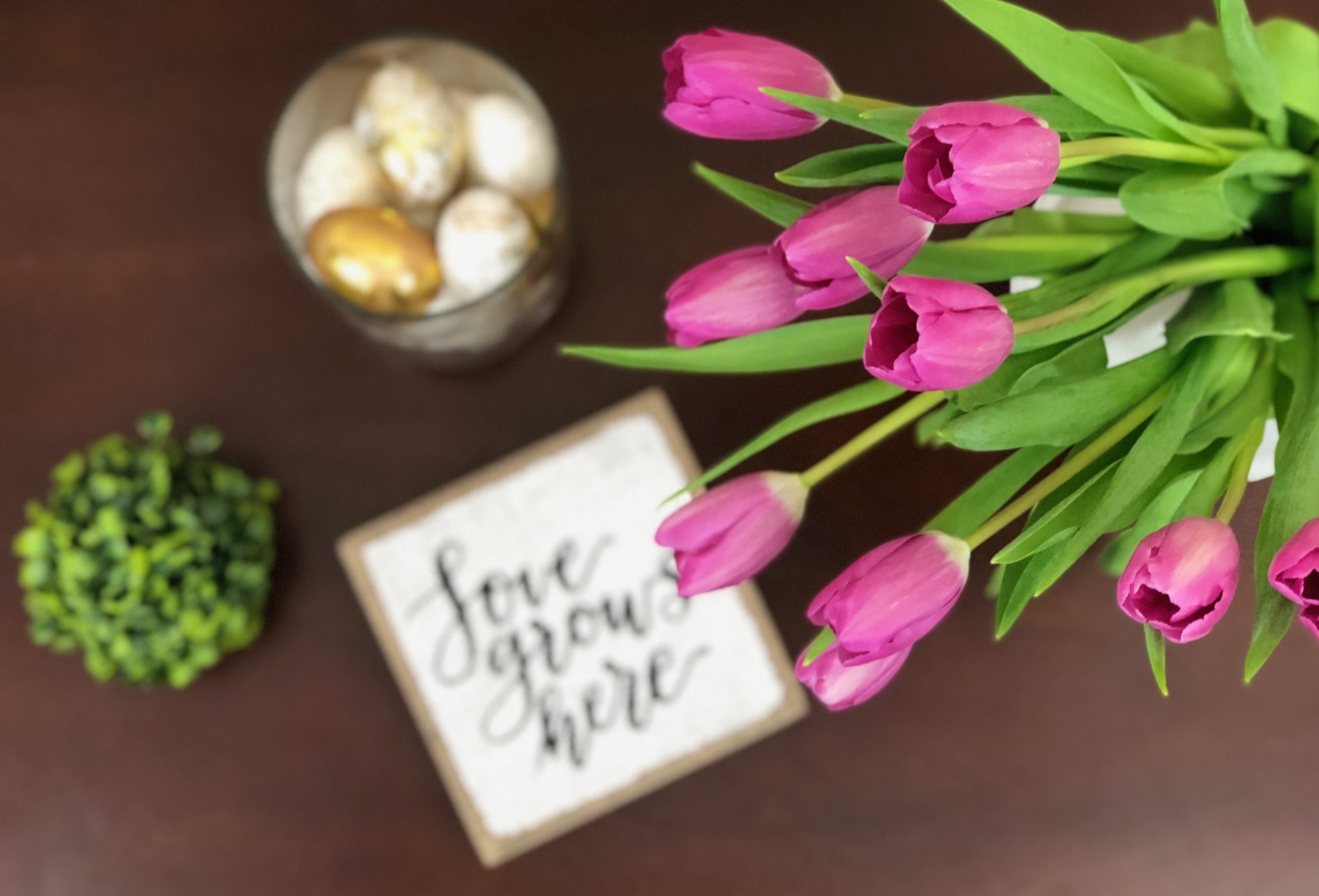 Capture the brightness of spring with turquoise and aqua tones
For the bedroom, I wanted to really brighten things up so I chose a comforter in bright turquoise colors and added some fun decorative pillows and a throw with lots of texture. Combining different decorative pillows some with geometric designs, others with natural themes like birds or leaves and still others with a touch of color or a bit of texture gave my bedroom a fun and interesting personality.
I really liked the huge variety of decorative throw pillows I found at JCPenney and adding a new throw pillow or two can really breath new life into any room and help you switch things up.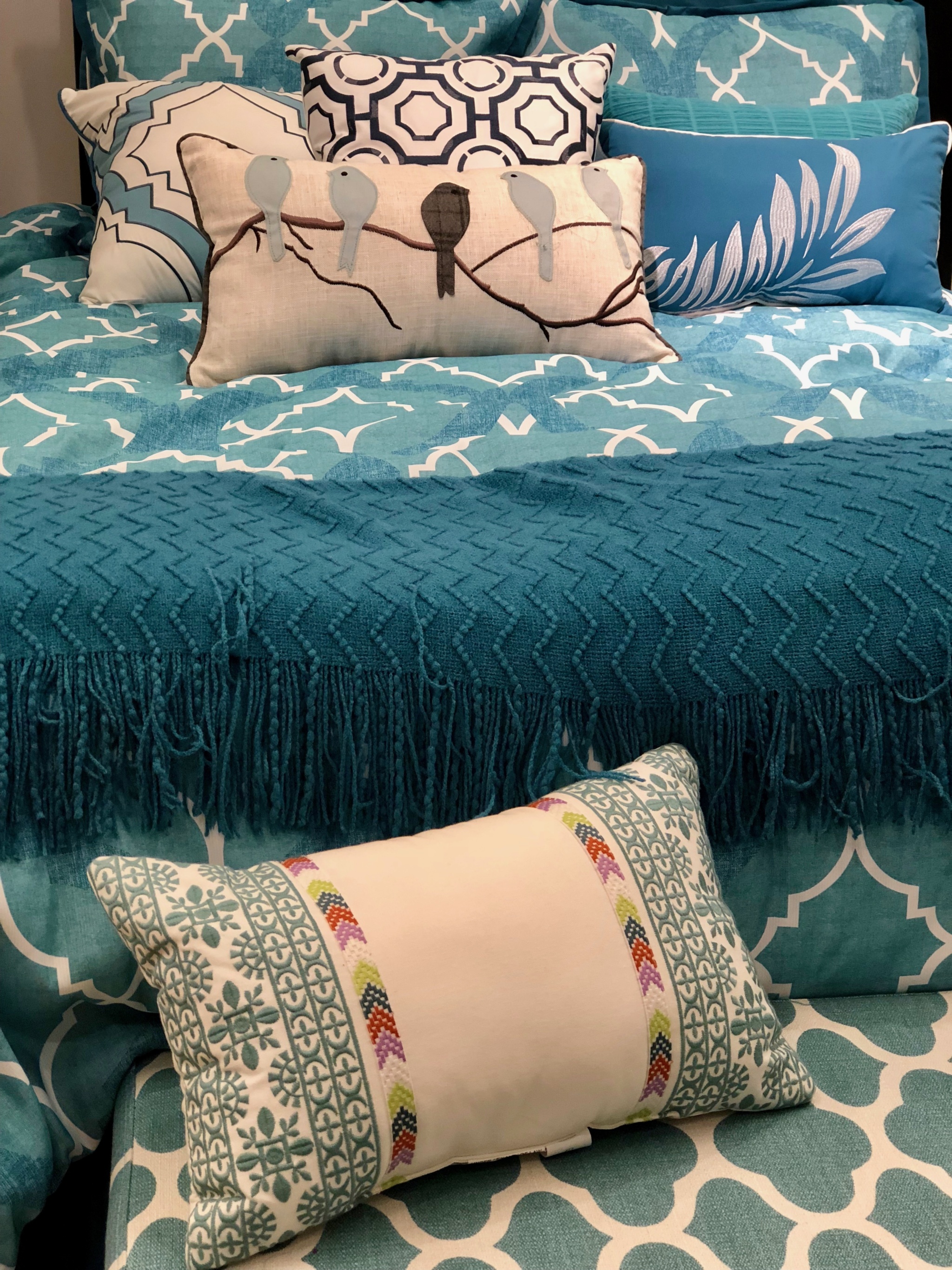 Add a touch of sophistication
Another trend that I love for spring is mirror top tables. I found this white mirrored top table at JCPenney. It's the perfect accent piece to bring a touch of glamour to the bedroom, and at under $150 it won't break the bank! To continue with the geometric theme I had going on with the bedding and the table I added that natural element with these Home Origins geometric succulent planters I got a JCPenney for only $10.99 each!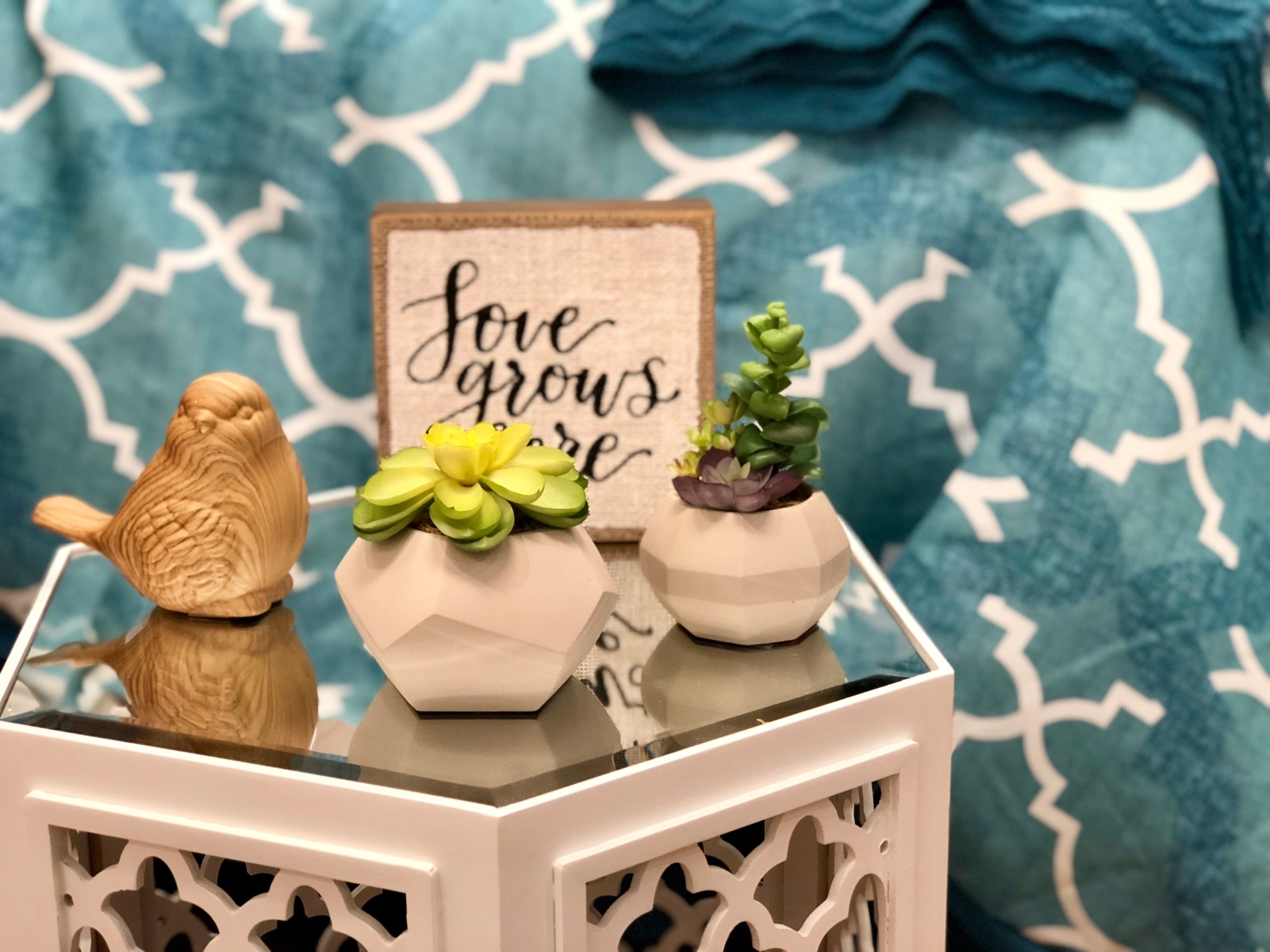 The "love grows here" canvas sign gives it a nice touch and is a fun play on words that is perfect for spring.
JCPenney is my one-stop shopping destination for stylish home decor pieces and accents. The have a broad assortment of products you are sure to love from some of my favorite brands and styles that are priced to buy!
Latest posts by Growing Up Bilingual
(see all)