This cute St Patrick's day shamrock thumbprint craft for kids is easy for little hands and makes for a beautiful St Patty's Day keepsake.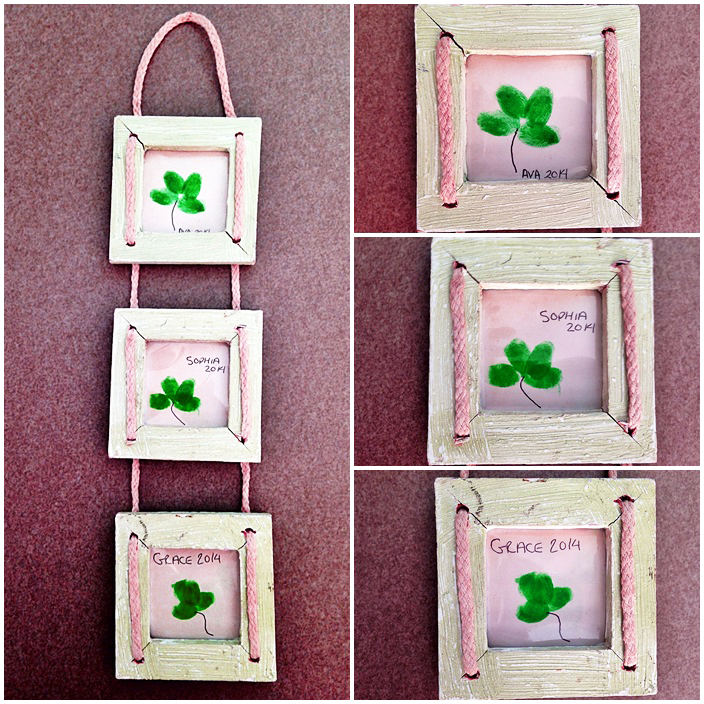 St. Patrick's Day is just around the corner. Just about everyone is digging deep to claim their Irish Roots. Why not? Whether you have Irish roots or not St Patrick's Day is a fun celebration and a great opportunity to share with your kids about the Irish culture, it's history and the significance of this Irish holiday.
St. Patrick brought Catholicism to Ireland and chased the snakes from their land. Those are just two great reasons to celebrate this patron saint.
St. Patrick's Day in Ireland is mostly a religious holiday. Outside the Emerald Isle, the day is a celebration of all things Irish, including the shamrock.
Why are shamrocks a symbol of St Patrick's Day?
The shamrock is an important symbol in Ireland. St. Patrick used the shamrock's three petals to teach the Irish about the Holy Trinity; The Father, The Son and The Holy Ghost.
The name shamrock is derived from Gaelic seamróg, which is a form of the Irish word for clover meaning simply "little clover" or "young clover".
Somewhere along the way a rare fourth petal was deemed to be lucky. Tradition now holds the first petal to symbolize faith, the second hope, the third is for love and the fourth for luck.
The shamrock is an easy design for little hands to replicate. We cut and place paper hearts in a semi-circle to create a shamrock. We paint our hands and place them in the correct pattern. This year, for posterity's sake we fingerprinted our girls.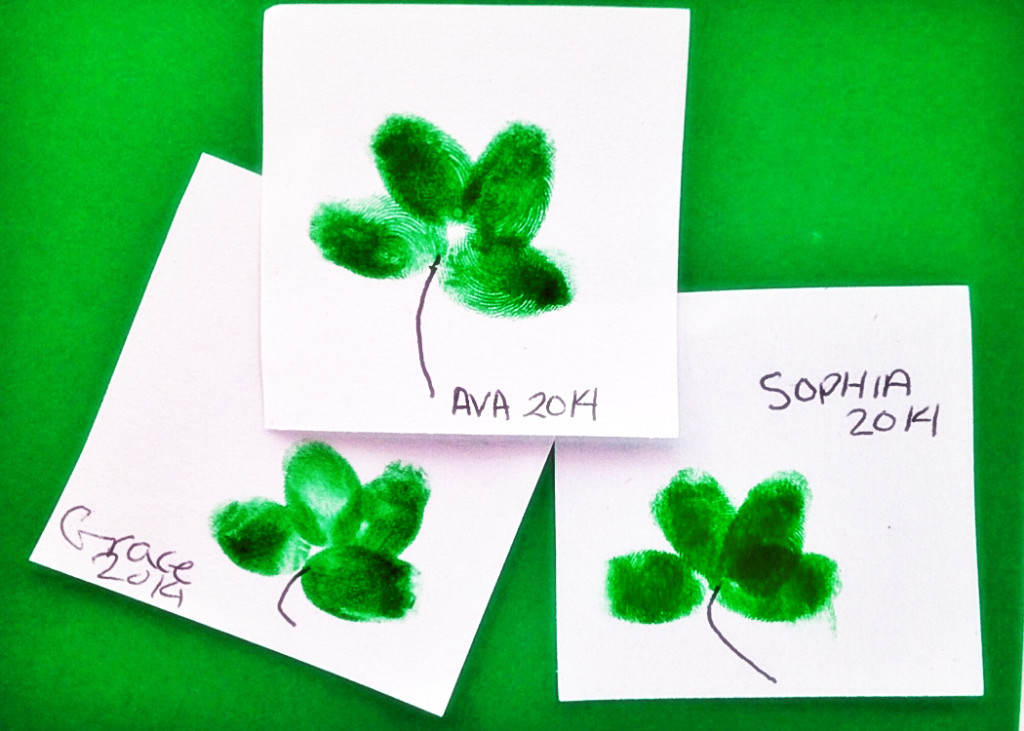 Their dainty fingers make beautiful shamrocks. We place one set in a frame to hang each year on St. Patrick's Day as a reminder of our not only our heritage but also our girls at this young age. We took another set of their prints and placed them on green card stock to send to Grandparents and Godparents living in Ireland.
Erin go Bragh!
Shamrock Print Supplies:
Green washable marker or ink pad.
White Paper
Black pen
Card Stock
Double Sided Foam Stickers
Instructions:
Color index finger with ink.
Press onto the white paper 4 times in a semi-circle for a lucky shamrock.
Add the stem with an ink pen. Sign and date.
Place fingerprint shamrocks on card stock and attach with foam stickers for a 3-demensional layered card.
If you're looking for more St Patrick's Day crafts for kids be sure to check out my roundup of creative and fun St Patty's Day crafts here.
Latest posts by Growing Up Bilingual
(see all)