This is part of a sponsored campaign with Being Latino and Honey Maid.  However, all opinions expressed are my own.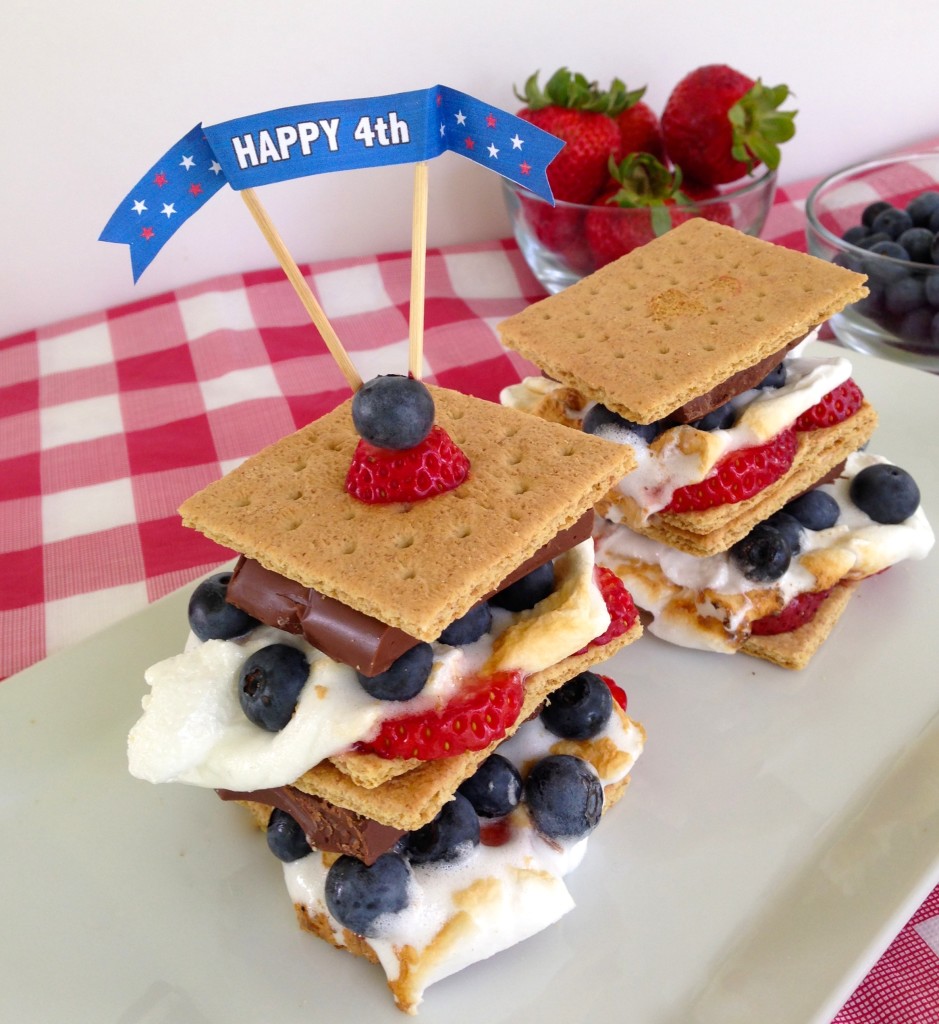 Some of my favorite memories of growing up in Guatemala are of our camping trips with my parents, we would put up our Hillary tent wherever my dad decided was a nice spot, we would just stop on the side of the road if he spotted a nice river or camp in the jungle near the Tikal ruins. It was such an adventure! We would get a fire going and roast marshmallows.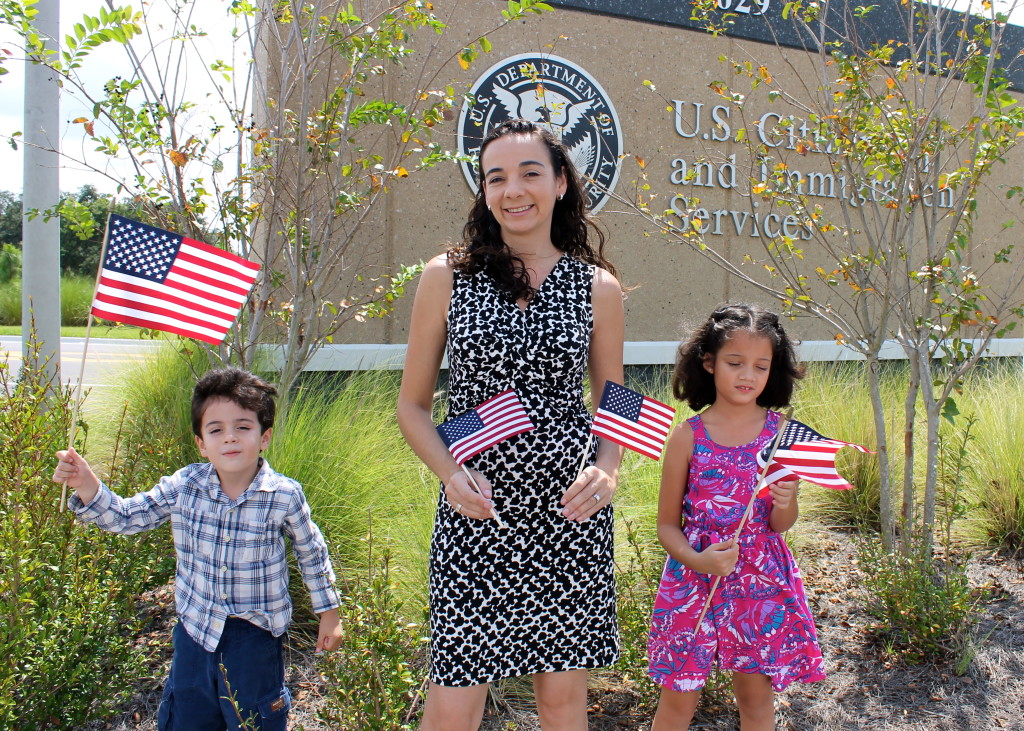 When we moved to the USA, 8 years ago all of those happy memories kept me going through the rough times. It was hard leaving it all behind and starting from scratch in a new country, far away from my family and friends.  Two years ago we became citizens and with it we also "officially" became American. It was an amazing day and I really felt proud of being American but also being Guatemalan.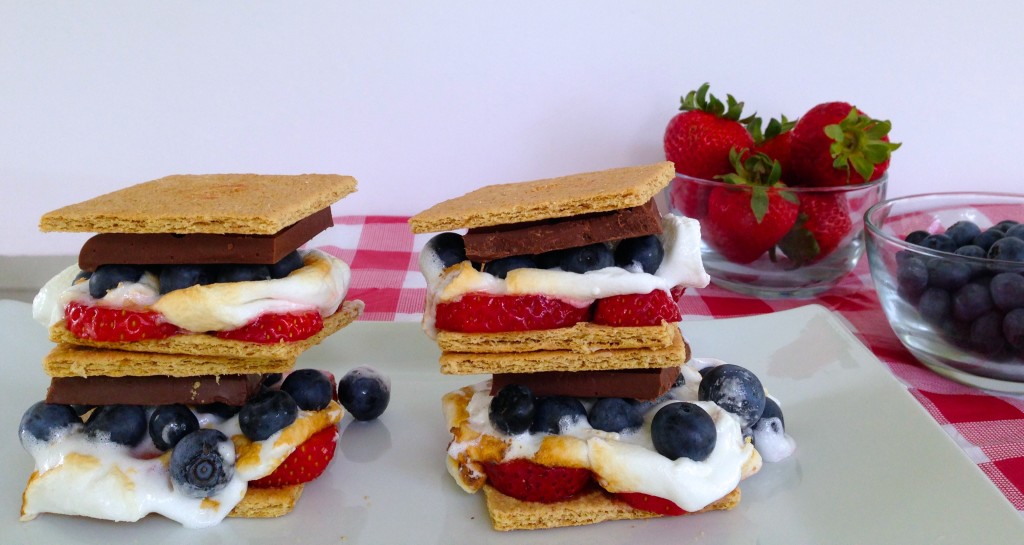 At home we often blend traditions and we love to bring that Latino flavor and that connection to our culture into everything we do.  Since becoming a citizen celebrating the 4th of July has truly become something very special.  And for this 4th of July celebration I am looking forward to recreating some of those special moments I lived back home sharing with my parents around a camp fire and roasting marshmallows but now we will be making s'mores with the kids and bringing my memories together with a sweet treat that is such a part of the American culture: s'mores.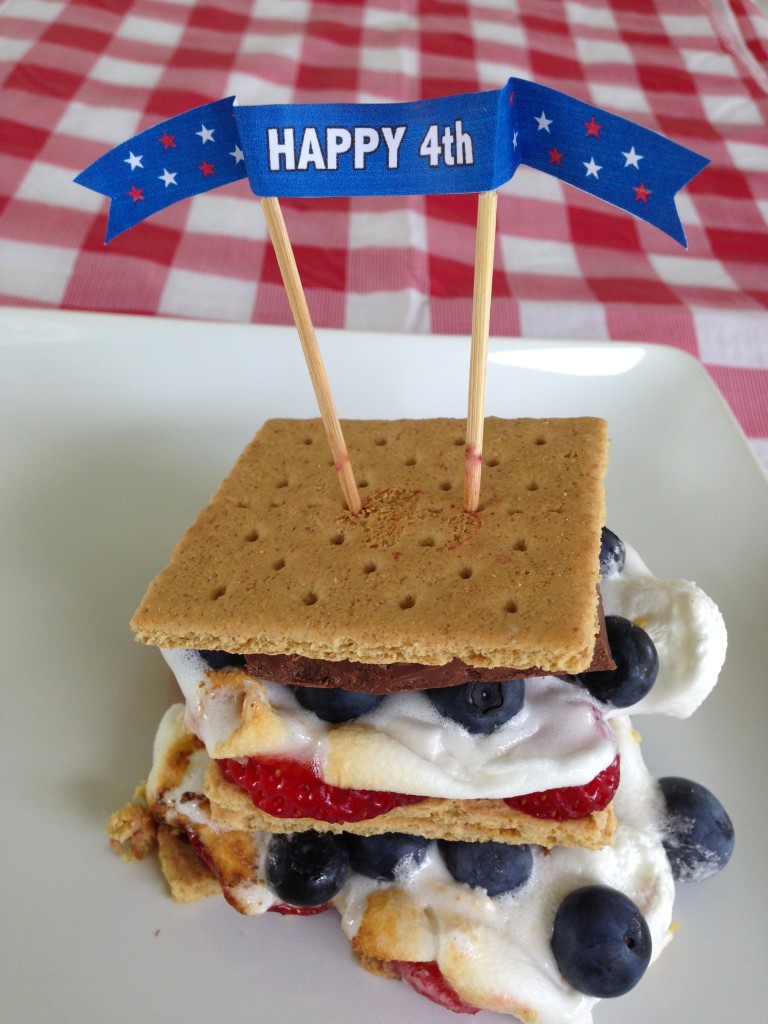 To make our 4th of July s'mores we use Honey Gram cookies, Hershey's chocolate and Jet Puffed Marshmallows and added strawberries and blueberries to give them a red, white and blue festive touch.  These red, white and blue s'more where delicious and I love how the strawberries and blueberries really balanced the sweetness of the marshmallow and chocolate with just the right amount of tartness. To finish these off I created some fun 4th of July little banners which you can print right HERE.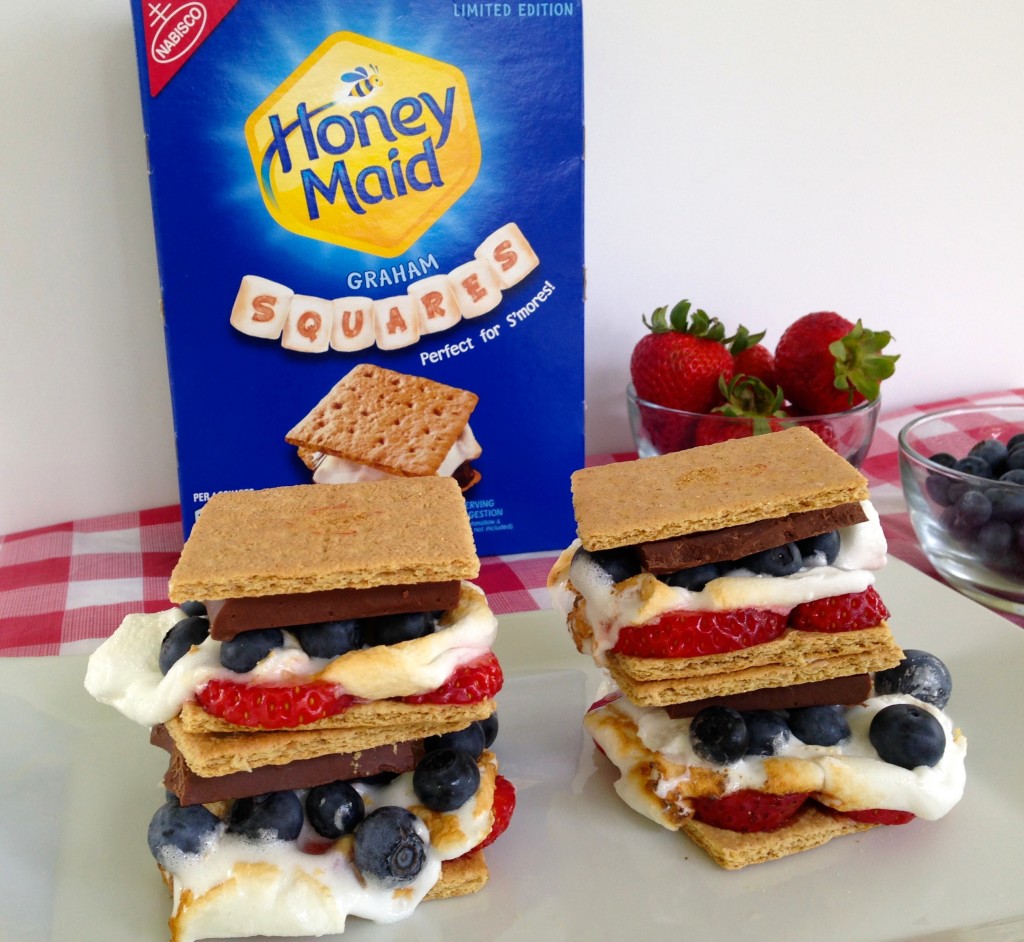 S'mores are the ultimate compliment to any Fourth of July party!  You can also check out Honey Maid's deliciously sweet tips and ideas for endless s'more fun HERE.
No matter how things change, what makes us wholesome never will.  Honey Maid provides wholesome snacks for every wholesome family.   You can also check out the new Honey Maid Teddy Grahams in  Birthday Cake flavor, just in time to celebrate America's Birthday. With 8 grams of whole grain and no high fructose corn syrup, you can celebrate every day with Honey Maid Teddy Grahams Birthday Cake.
Latest posts by Growing Up Bilingual
(see all)