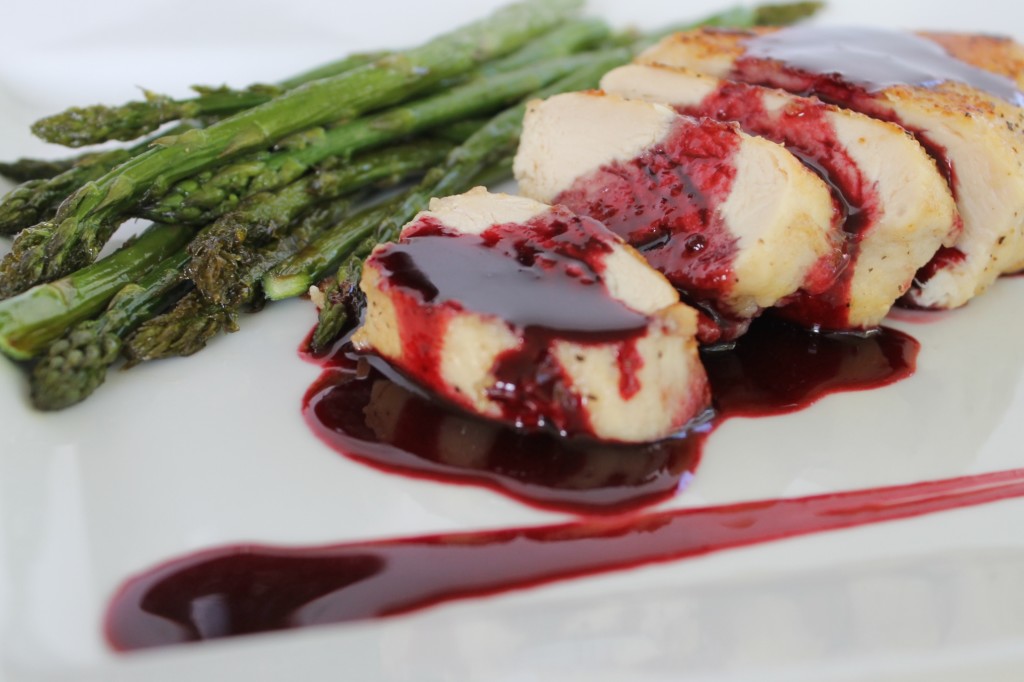 I am a firm believer in eating natural and I do my best to look for foods that are free of artificial colors, artificial flavors and preservatives. Most meat and diary is exposed to pesticides, anti-biotic and cancer causing growth hormones. That is why I was thrilled to find the Sam's Club has NatureRaised Farms boneless skinless chicken breasts. The chicken from NatureRaised Farms has no antibiotics and is vegetarian fed, which means it's a healthier choice of my family but with Sam's Club's affordable prices I don't have to break the bank to feed my family natural, antibiotic free, chicken.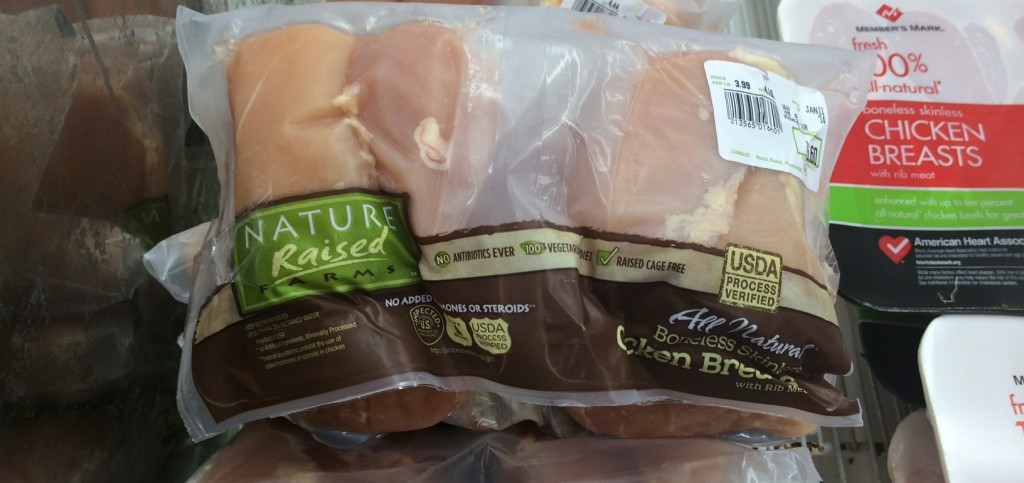 After bringing the chicken breasts home I decided I wanted to make something different with them. My husband and I usually try to have at least one date night per week but lately with the holidays and all the craziness that accompanies them we just haven't had the time. So last week after the kids where off to sleep I decided to make a special meal to share with my husband. I have been feeling really homesick lately because I was not able to visit my family in Guatemala again this Christmas, somethings always seems to come up and we end up not being able to afford it. So I wanted to make something that reminded me of home.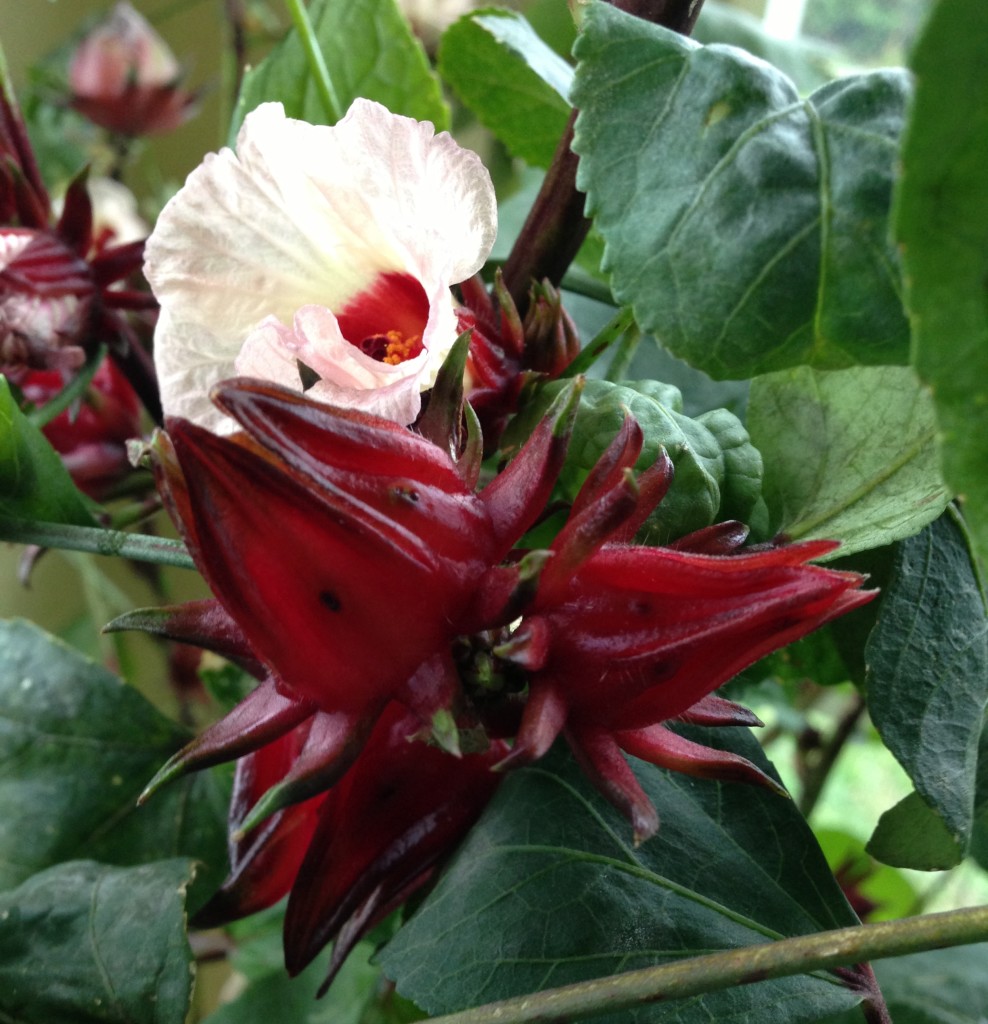 In Guatemala drinking Rosa de Jamaica tea or just Jamaica is very common. We boil the sepals of the hibiscus flower and make an iced drink. There are over 2,000 varieties of hibiscus plants so don't just go and grab one from the bushes in your back yard. Rosa de Jamaica is very similar to hibiscus tea but boiling the calyces instead of the tea bags gives off a much deeper red tea and it is more flavorful as well. A few months ago my mother in law bought a bag of dried hibiscus flowers in a Latino market (I've heard they also have them at Whole Foods) and she actually planted some of the seeds and now has a big hibiscus plant. She lives only a few miles away from us so I grabbed some flowers, dried them and created a Rosa de Jamaica sauce for the chicken. What could be better to accompany the natural chicken breasts from NatureRaised Farms than a sauce made from home grown Jamaica (hibiscus)?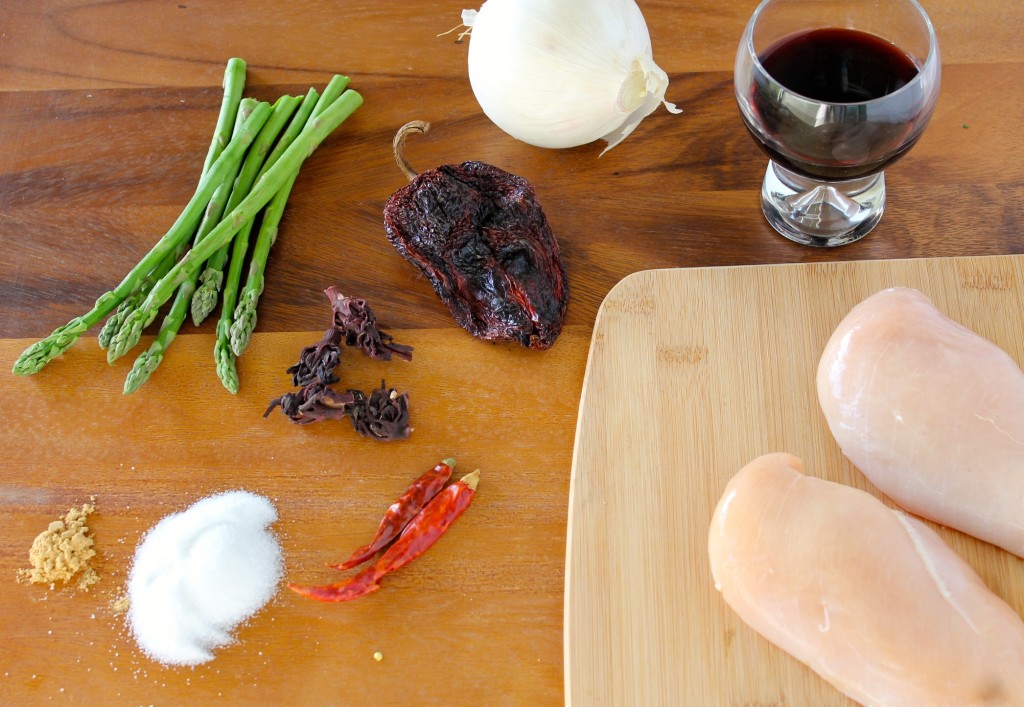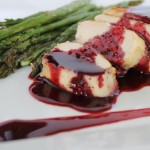 Natural Chicken Breasts Rosa de Jamaica (Hibiscus) Sauce
Ingredients
FOR THE CHICKEN

4

NatureRaised chicken breasts

Salt and freshly ground black pepper

1/4

cup

flour

Olive oil

1/2

tablespoon

butter

FOR THE ROSA DE JAMAICA SAUCE

5

cups

of water

2

cups

of dried jamaica or hibiscus

can be found in Latino markets

2

chiles de árbol

they can be found in Latino markets or 1/4 teaspoon cayenne pepper

1

chile pasa

can be found in Latino markets

1/2

red onion finely chopped

1/2

cup

of wine

5

tablespoons

of sugar

1

tablespoon

of butter

2

teaspoons

of ground ginger

1/4

teaspoon

of salt

1

tablespoon

of cornstarch
Instructions
In a large sauce pan bring the water to a boil.

Add the jamaica (hibiscus) and the sugar and boil for 15 to 20 minutes or until the water has turned deep red and is reduced to about 2 cups.

In a skillet melt the butter.

Add the onion and the ginger and sauté until the onion is translucent.

Add the wine, the chile pasilla, the chiles de arbol or cayenne and the rosa de jamaica and boil for about 10 minutes.

Mix the cornstarch with two tablespoons of water and add to the sauce.

Boil for a couple more minutes, until the sauce has thickened just a bit.

Pour the sauce through a colander.

The sauce can be made one day ahead and stored in the refrigerator.

Pound the chicken breasts to an even thickness and season with salt and pepper.

Mix about a half teaspoon of salt in with the flour along with a little pepper.

Quickly dredge the chicken breasts in the flour.

Heat a large sauté pan over medium-high heat. When it is quite hot, add the olive oil and butter.

Turn the heat to medium. Add the chicken breasts. Sear for 1 minute then flip each chicken breast over.

Turn the heat to low. Put the lid on the pan and leave to cook for 10 minutes without removing the lid.

After 10 minutes have elapsed, turn off the heat. Reset the timer for 10 minutes and leave the chicken breasts in the pan. Make sure you do not remove the lid.

Heat the rosa de jamaica sauce.

Serve the chicken breasts and spoon the suce over them.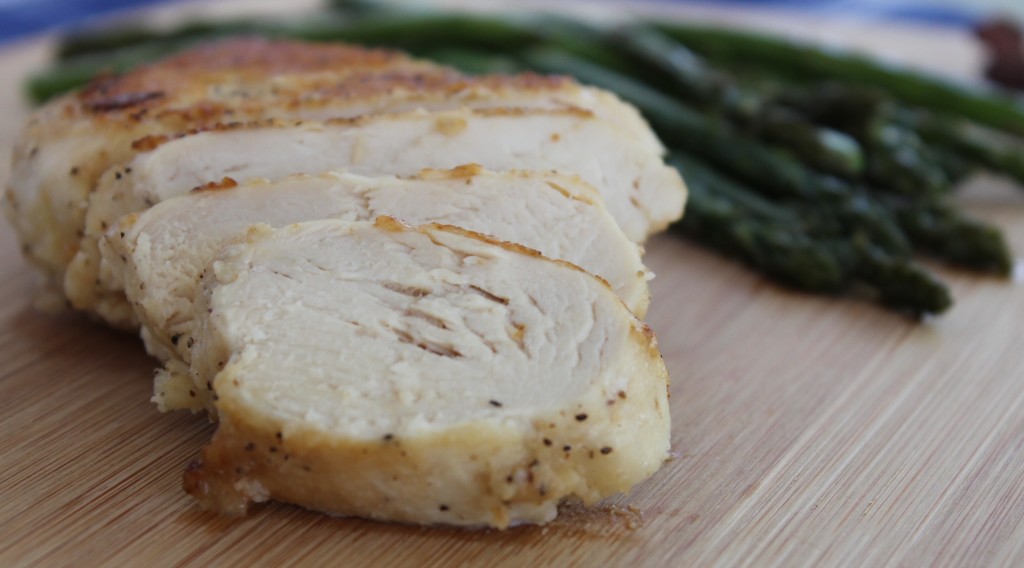 I loved how juicy the chicken was and there is really nothing like knowing that what you are eating is completely natural. It's really awful all the things that get added, injected, etc. to our food. The NatureFarms chickens have been fed natural antibiotic free food all it's life and are also 100% vegetarian fed. That means that they have never been fed animal protein (yes believe it or not some chicken are fed chicken! YIKES!) and no bakery by products. The animals are raised on independent farms that are certified by animal welfare. The NatureFarms bonelss, skinless chicken breasts have no preservatives, no artificial colors, no fillers and no trans fats. That is something you can feel good about and I don't know about you but for me knowing exactly what I am eating and knowing it's natural just make it taste sooooo much better too!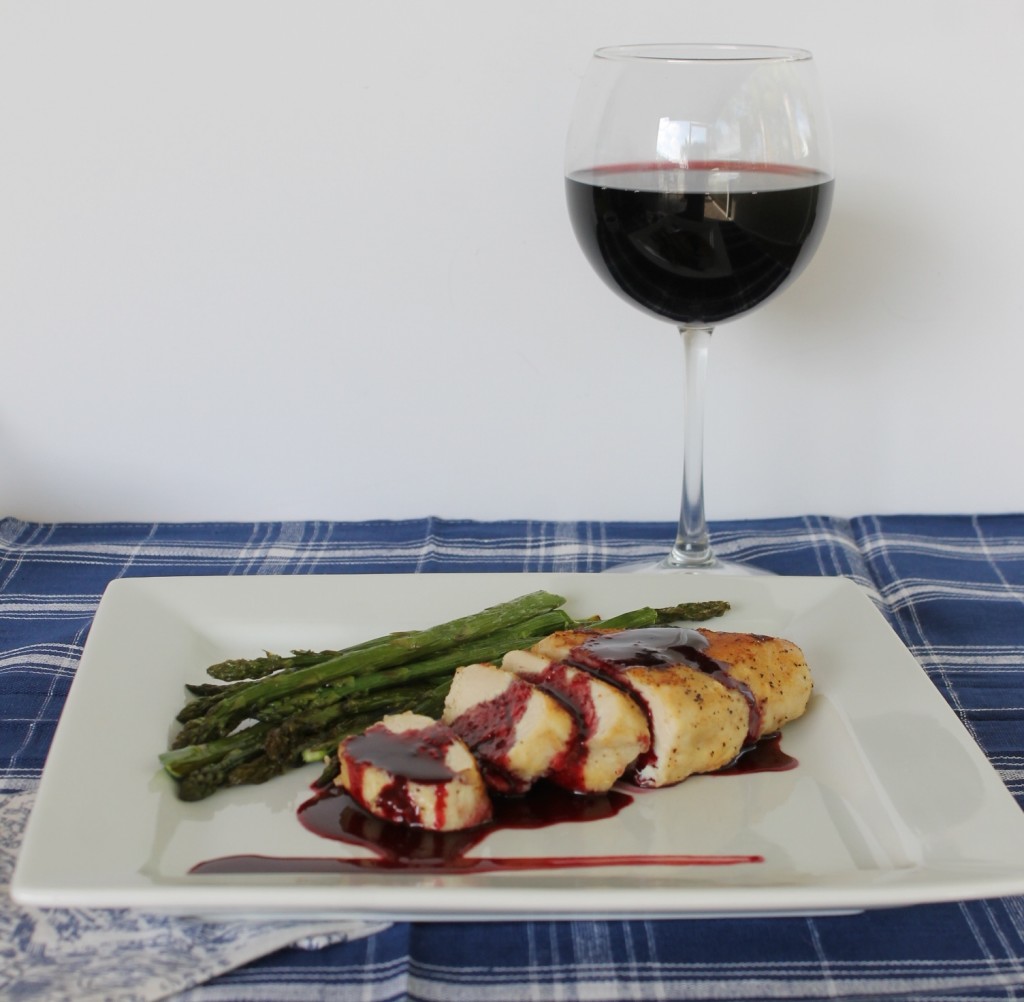 My husband and I enjoyed a really special date night. I felt like we had gone out to dinner to a fancy restaurant because the chicken was just sublime and my husband felt really special that I had made this meal for him even though it really did not take that much work at all! But the best part was knowing where our food was coming from and being confident that we where eating food that was good for us and that did not contain anything that should not be there. What a great way to start the new year eating healthier and more natural and making better choices when it comes to what we put in our bodies!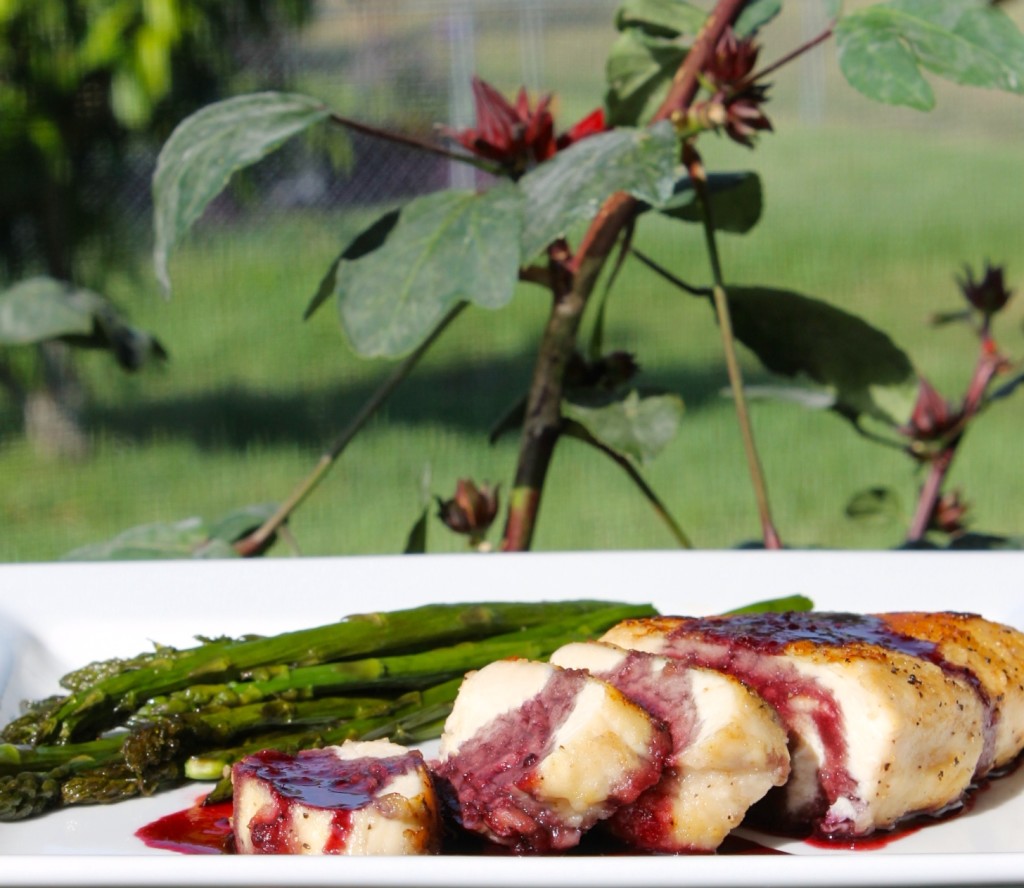 You can learn more about #NatureRaised Farm's chicken by visiting the NatureRaised Farms website, liking them on Facebook and following them on twitter @NatureRaised. On their website they have lots of delicious and healthy recipe ideas and I loved reading about the company and how they work with dedicated family farmers and producers who are committed to all-natural* ingredients and never add hormones, steroids**, or antibiotics.
[important]Sam's Club will be having in store demos using the NatureRaised Farm's boneless, skinless chicken breasts on January 4th. You can check out the list of the stores that will be offering demos HERE.[/important]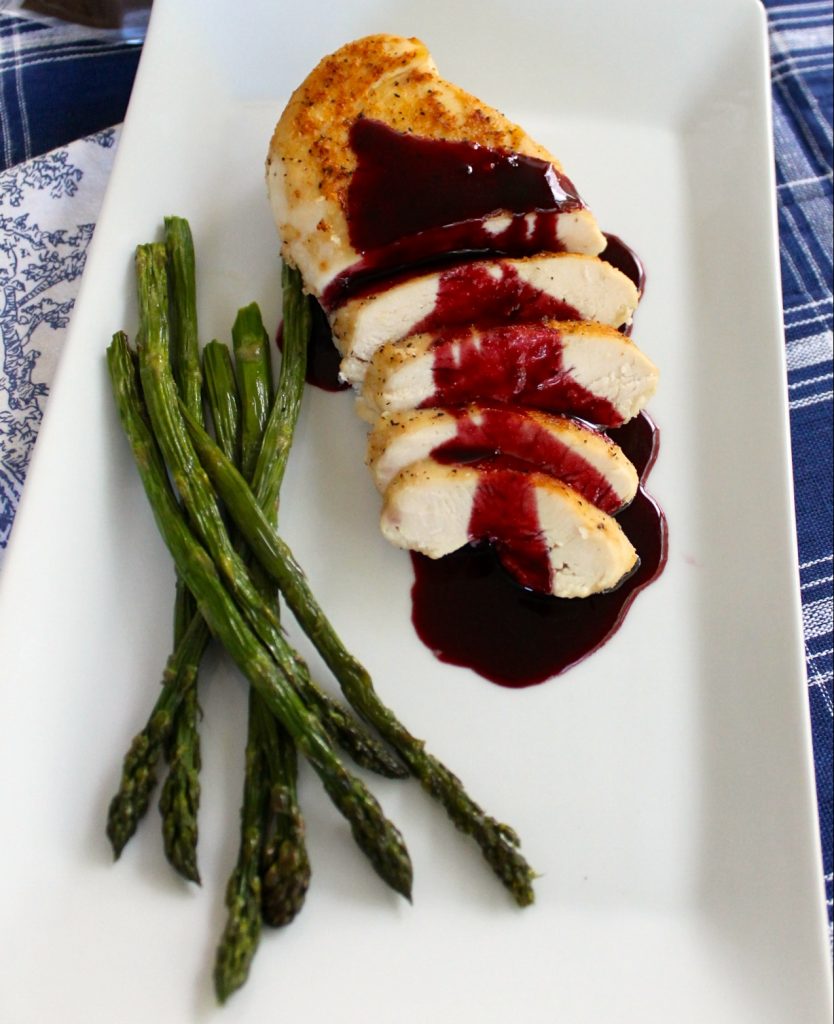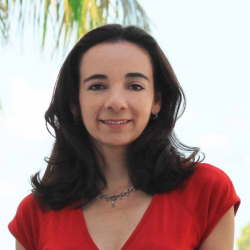 Latest posts by Paula Bendfeldt-Diaz
(see all)