This post is also available in: Español
This is an easy recipe for rosa de jamaica or agua de jamaica, a traditional drink from Guatemala. Made with dried hibiscus flowers, this bright red drink is popular throughout Latin America. It is a perfect fruity punch to enjoy on a hot summer day alongside other traditional Guatemalan foods.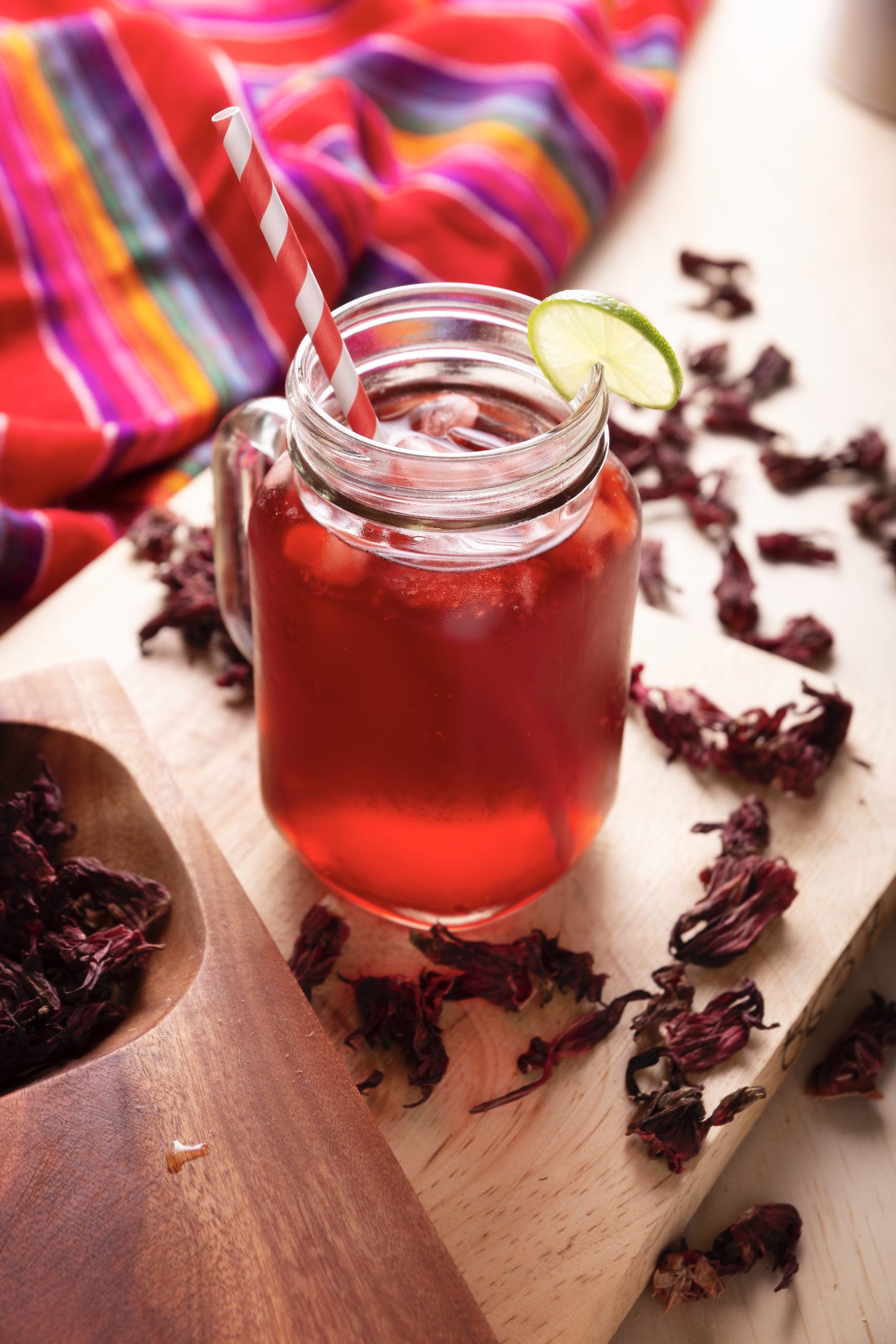 From Guatemala With Love: The Alluring Rosa De Jamaica Tea
In Guatemala, Rosa de Jamaica is a staple at celebrations and special events. Chapines often serve it with a squeeze of lime to add a touch of tanginess. And some even add a little cinnamon to bring depth to this delicious Guatemalan punch. You can also enjoy it in the heat of the day, as it provides a refreshing and hydrating experience.
Growing up, rosa de jamaica was one of my favorite drinks, along with horchata. These were usually the two main choices for drinks at parties or piñatas. And even though I now make it at home, I still ask for a glass of jamaica at Guatemalan restaurants every time I visit.
Savor the Authentic Taste of Guatemala with Hibiscus Punch
This delicious drink pairs well with traditional Guatemalan recipes like Guatemalan enchiladas, tostadas or chiles rellenos. And is perfect for accompanying delicious Guatemalan desserts like rellenitos de plátano, molletes and buñuelos. I personally love having a glass of horchata along with Guatemalan cookies like champurradas, barquillos, or chiquiadores.
We actually have a hibiscus plant (well, my mother-in-law does). And besides making rosa jamaica drink, I also use it to make a sauce for chicken. Yes, it's delicious! And if you don't believe me go and try this delicious recipe for chicken with Rosa de Jamaica sauce. In the summer, I also make delicious hibiscus limeade popsicles. They're so good and refreshing!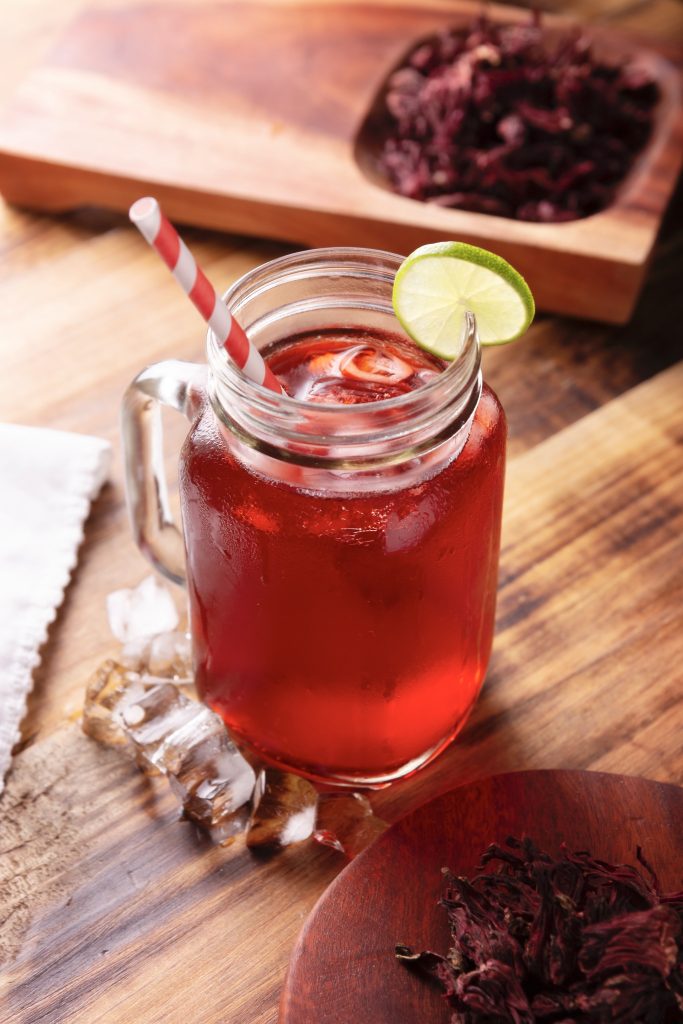 Not only does Agua de Jamaica taste great, but it also has many health benefits. Hibiscus is rich in antioxidants and vitamin C, making it a healthy alternative to sugary drinks. It is also known to help lower blood pressure and improve digestion.
What Is Rosa De Jamaica in English?
Rosa de Jamaica or Agua de Jamaica is known as the Hibiscus flower in English. This species of flowering plant is native to Africa but widely cultivated in many warm regions around the world. The plant produces large, showy, trumpet-shaped blooms in a range of bright colors such as red, pink, orange, yellow, and white.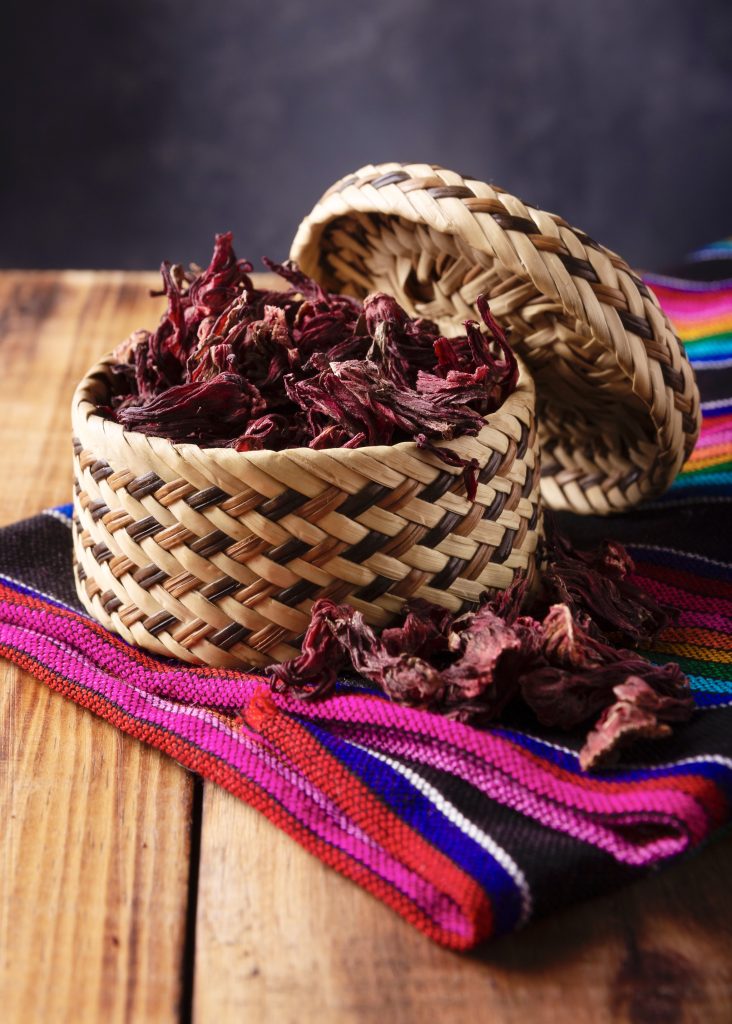 In many Latin American and Caribbean countries, people use these dried flowers to make a popular drink known as "agua de Jamaica." You make the tea by steeping the dried petals of the hibiscus flower in hot water. And is famous for its tart, fruity flavor, and bright red color. In addition to being a refreshing beverage, hibiscus is also used in traditional medicine for its numerous health benefits, such as reducing high blood pressure and aiding in digestion.
How is Rosa De Jamaica Prepared?
Rosa de jamaica, also known as agua de jamaica, is made from dried hibiscus flowers, sugar, and water. The process is simple: the hibiscus flowers are steeped in boiling water and then combined with sugar and cold water to create a sweet, tart, and fruity beverage. The final product has a vibrant red color, typically served over ice.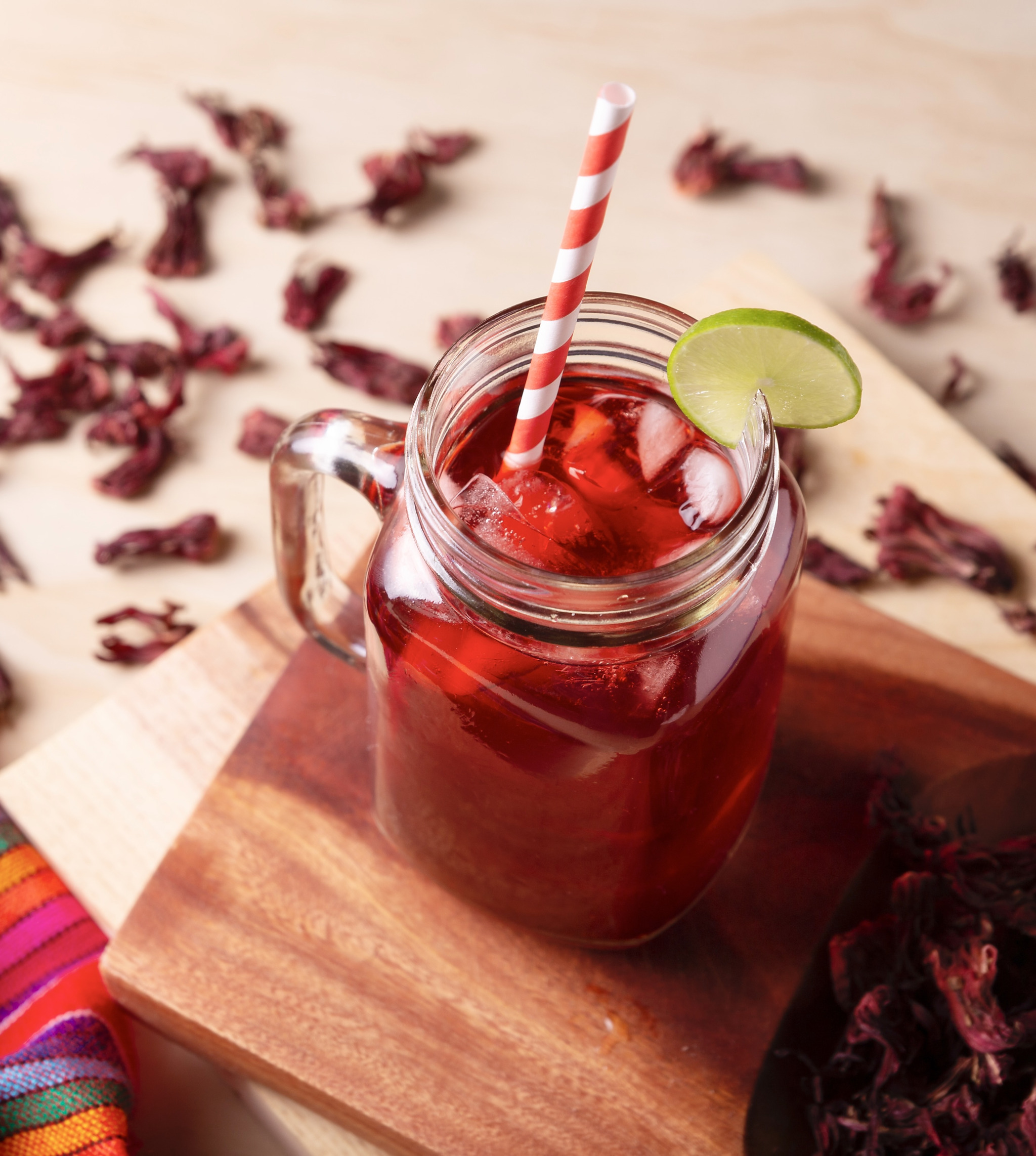 What Is Rosa De Jamaica Good For? Health Benefits of Hibiscus.
Rosa de Jamaica (AKA hibiscus) is a plant popular for its numerous health benefits.
Lowers Blood Pressure: The high levels of antioxidants in jamaica or hibiscus help to relax the blood vessels, which can lead to a reduction in blood pressure.
Aids in digestion: The anthocyanins in agua de jamaica show a positive impact on digestive health and can help to relieve symptoms such as bloating, constipation, and indigestion.
Boosts liver function: jamaica has been shown to protect the liver from damage, enhance its function, and support the removal of toxins.
Rich in Antioxidants: Rosa de jamaica is a rich source of antioxidants, including anthocyanins and ascorbic acid (vitamin C), which help to protect the body against oxidative stress and slow down the aging process.
Acting as a diuretic: The high levels of electrolytes and other compounds in hibiscus tea help to increase urine production, making it a natural diuretic.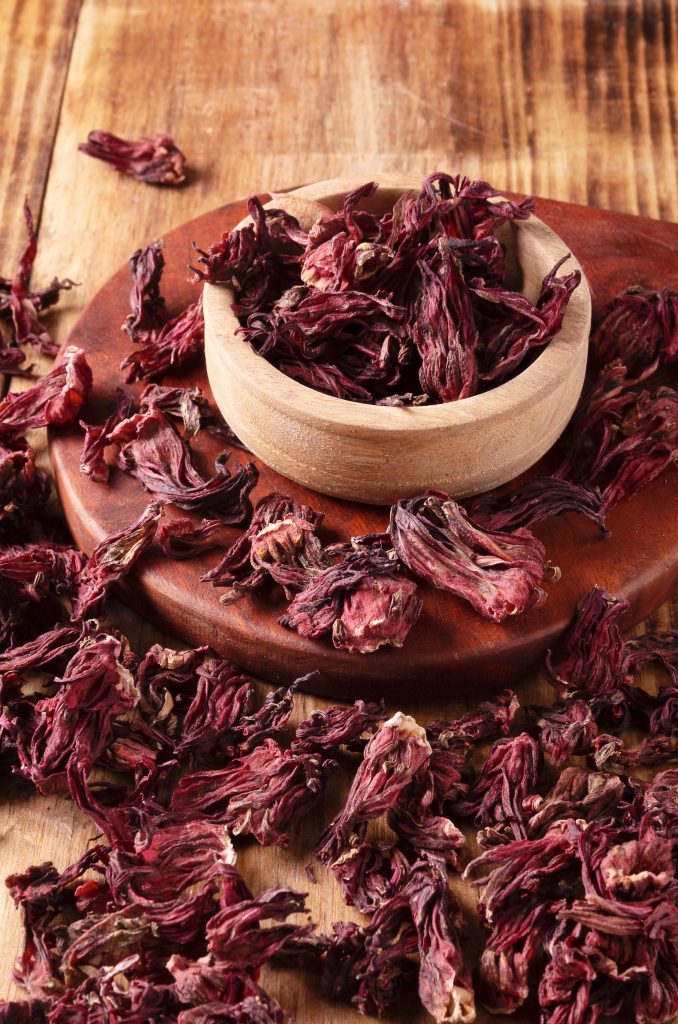 It's important to note that while agua de jamaica can provide numerous health benefits, you should consume it in moderation. Drinking too much hibiscus tea can have negative effects and negatively affect some medications. And, of course, you should never use it as a substitute for prescribed medication. Always consult a doctor.
What is The Origin of The Recipe for Rosa De Jamaica?
Known by many names, rosa de Jamaica, jamaica, hibiscus, or sorrel is popular in many countries around the world. Contrary to popular belief in Latin America, jamaica did not come from the Aztecs or from Jamaica. Regardless of the variant, all these fragrant beverages start with the Hibiscus sabdariffa, also known as roselle, which is native to Africa but now thrives in tropical areas of the Americas. Hibiscus tea has been popular in Africa and Egypt for centuries.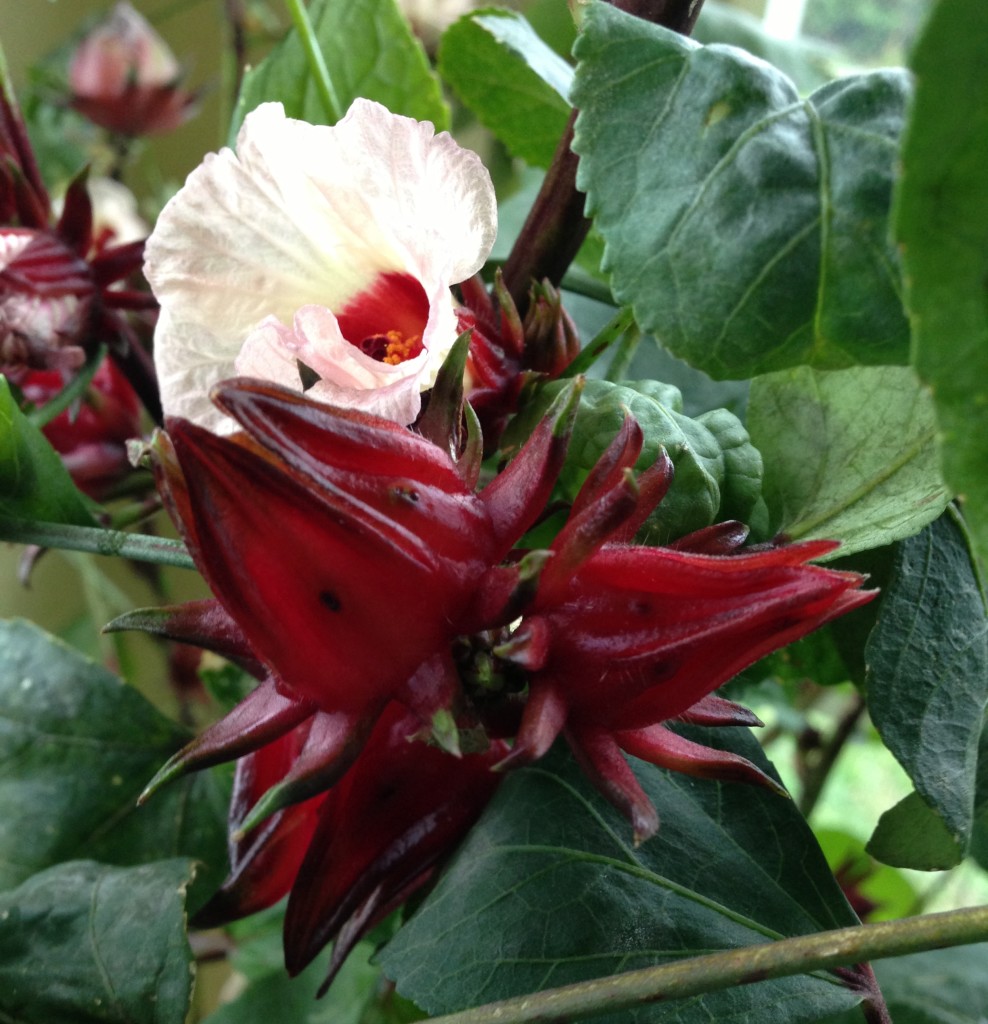 These hibiscus drinks are made by soaking the calyx of the plant, a bright, cup-like structure that holds the seeds and is located at the base of the flower. The calyces can be used fresh or dried in various recipes such as jams, syrups, and teas like sorrel. After the seeds are removed, the calyces are ready to be used.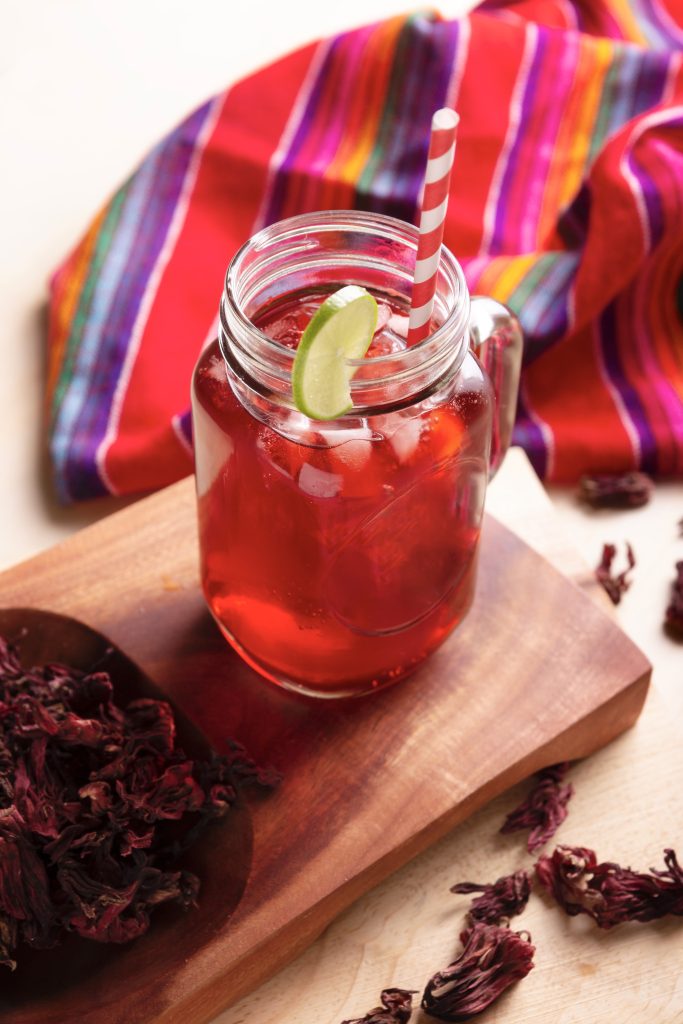 The drink became popular in Guatemala in the 19th century. Here it was widely consumed by indigenous communities and later adopted by other groups in the country.
Easy Recipe for Rosa de Jamaica Traditional Guatemalan Drink
Ingredients
1 cup of dried hibiscus flowers
1 cup of sugar
1 Cinnamon stick (optional)
8 cups of water
Mint or lime for garnish
Instructions:
Boil 4 cups of water.
Add 1 cup of dried hibiscus flowers and cinnamon to the boiling water and let it steep for 10 minutes.
Strain the liquid and add 1 cup of sugar to the hibiscus, stirring until the sugar completely dissolves.
Pour the mixture into a pitcher and add 4 more cups of cold water.
Chill in the refrigerator until cold and serve over ice with a squeeze of lime, if desired.
Rosa de Jamaica is a traditional and flavorful drink that is a must-try for anyone who loves a sweet and tart beverage. So go ahead, give it a taste, and enjoy the refreshing and healthy benefits that this drink has to offer.
More Traditional Guatemalan Recipes You Must Try
Have you ever tried Guatemalan cuisine? It's a delightful combination of Mayan and Spanish flavors, resulting in a one-of-a-kind taste experience. From rich Kak'ik soup to the unique blend of rellenitos, your taste buds are in for a real treat. Trust me, once you try it, you won't be able to resist whipping up some of these recipes at home. So, let's get our aprons on and get cooking!
Kakik is a traditional Guatemalan soup that'll surely warm your heart and soul! This Guatemalan dish is full of flavor and nutritious ingredients, with its juicy turkey, warming spices, and fresh veggies.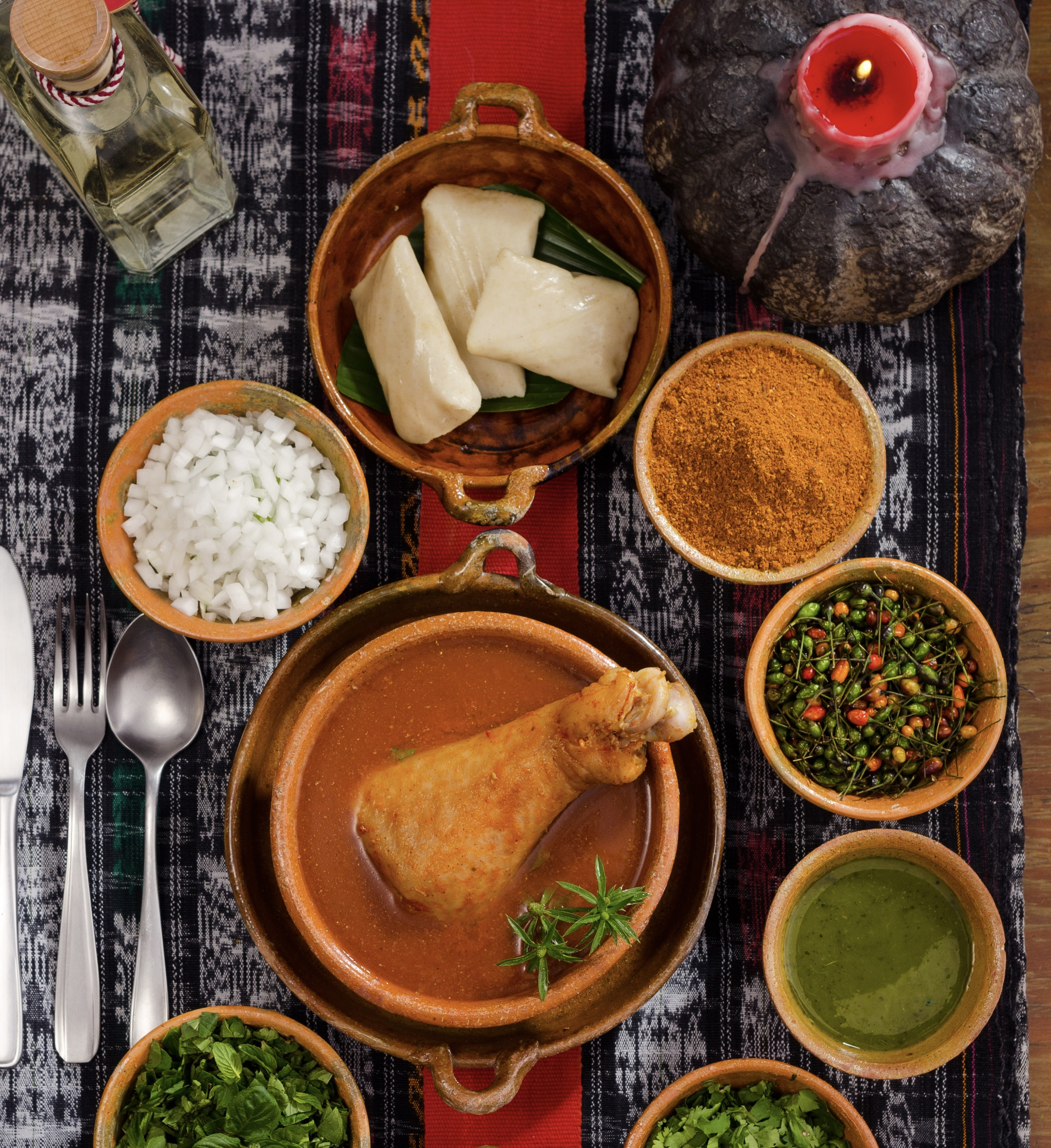 Although technically not a dessert, this refreshing rice drink from Guatemala is a total game-changer! With its creamy blend of rice, cinnamon, and vanilla, this traditional Guatemalan beverage is the perfect treat on a hot day. But it is also a light dessert or snack your kids will love. So, kick back, relax, and get ready to sip your way to paradise with every delicious drop!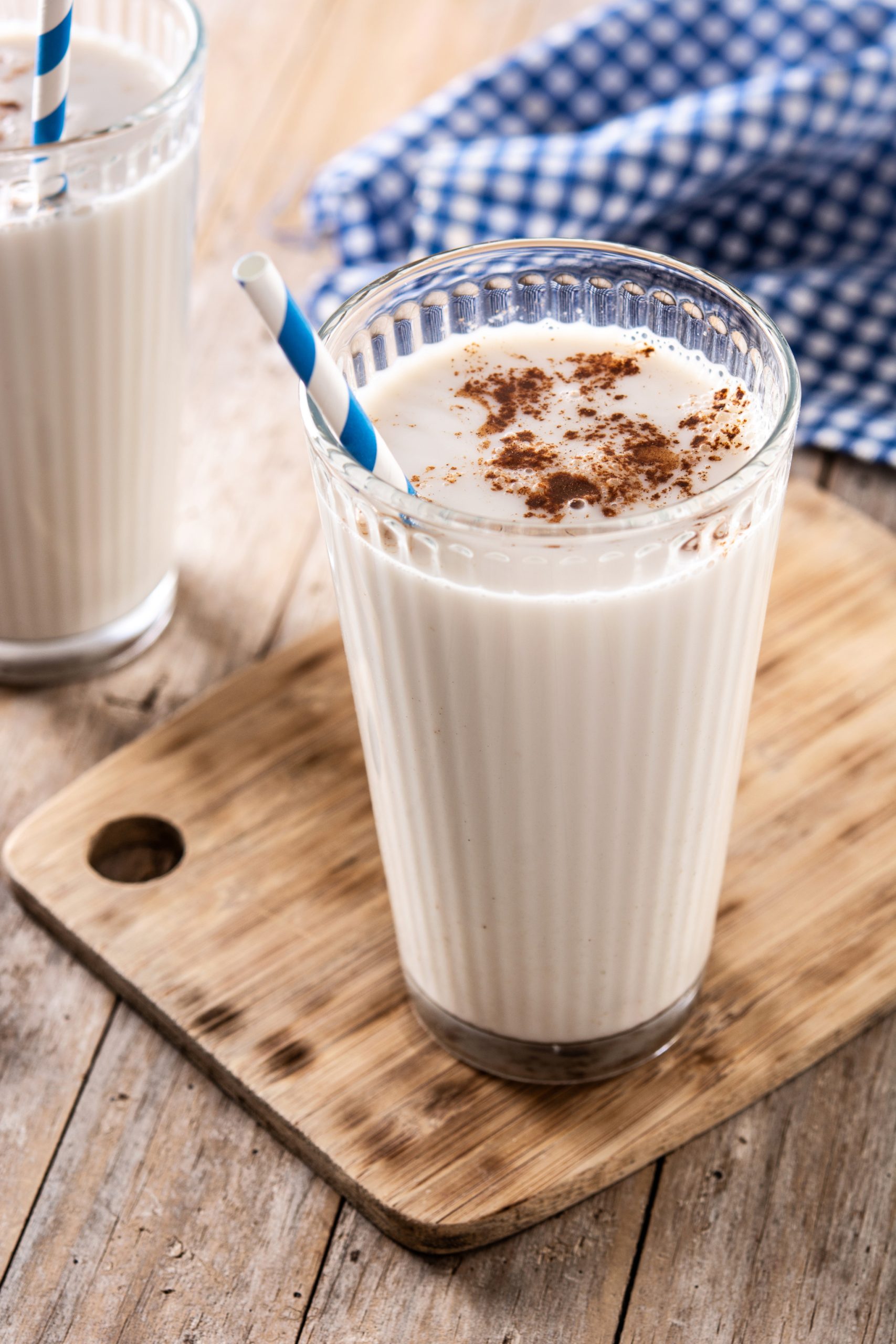 Pepián is a flavorful Guatemalan chicken stew that's bursting with roasted spices. It can be made with chicken, beef, or pork and simmered in a rich tomato-based sauce infused with toasted seeds and peppers.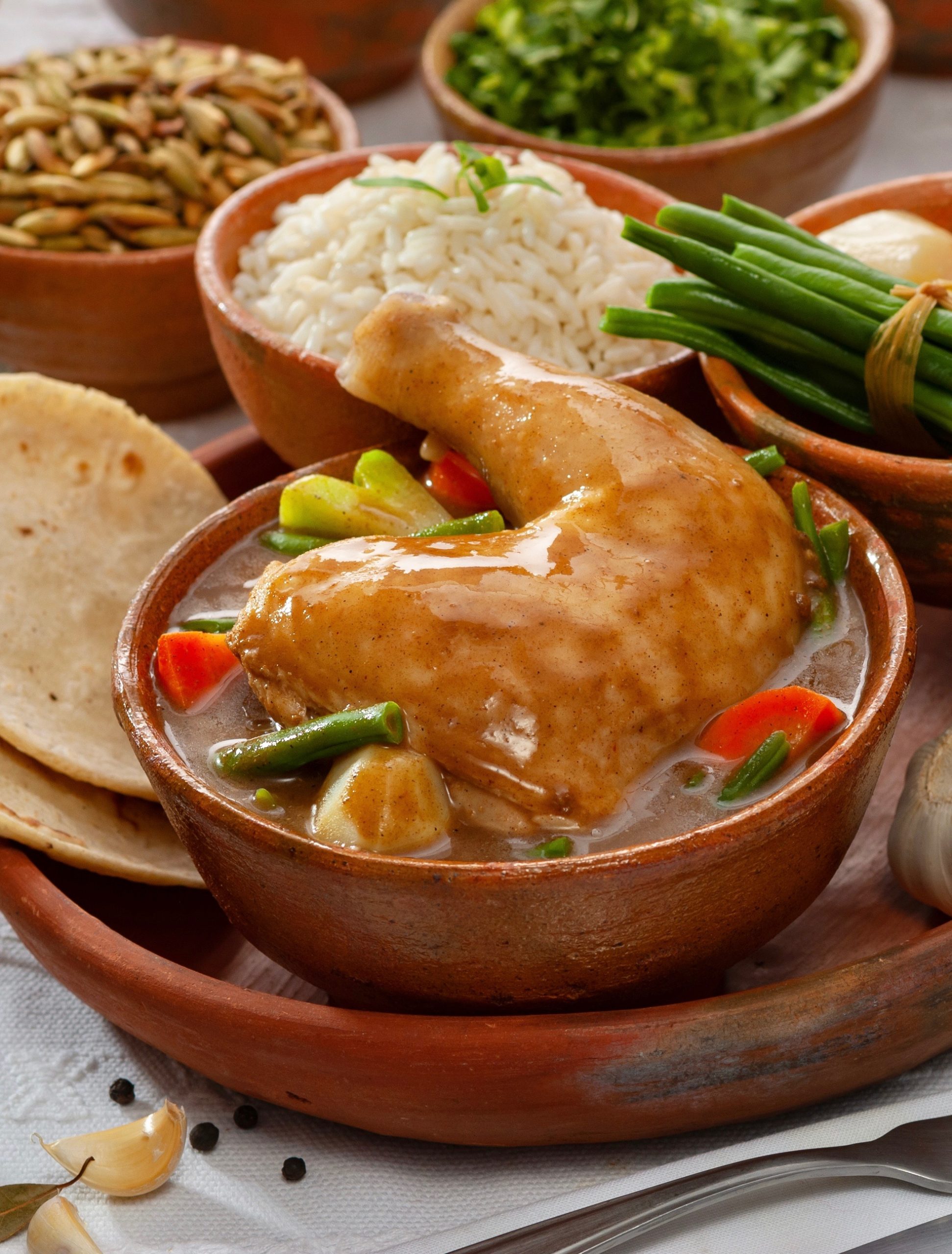 For a comforting and flavorful Guatemalan meal, try Subanik. This hearty dish is made with a mixture of three types of meat. And a rich sauce featuring a tomato base and various chili peppers, making it a perfect option for a chilly day.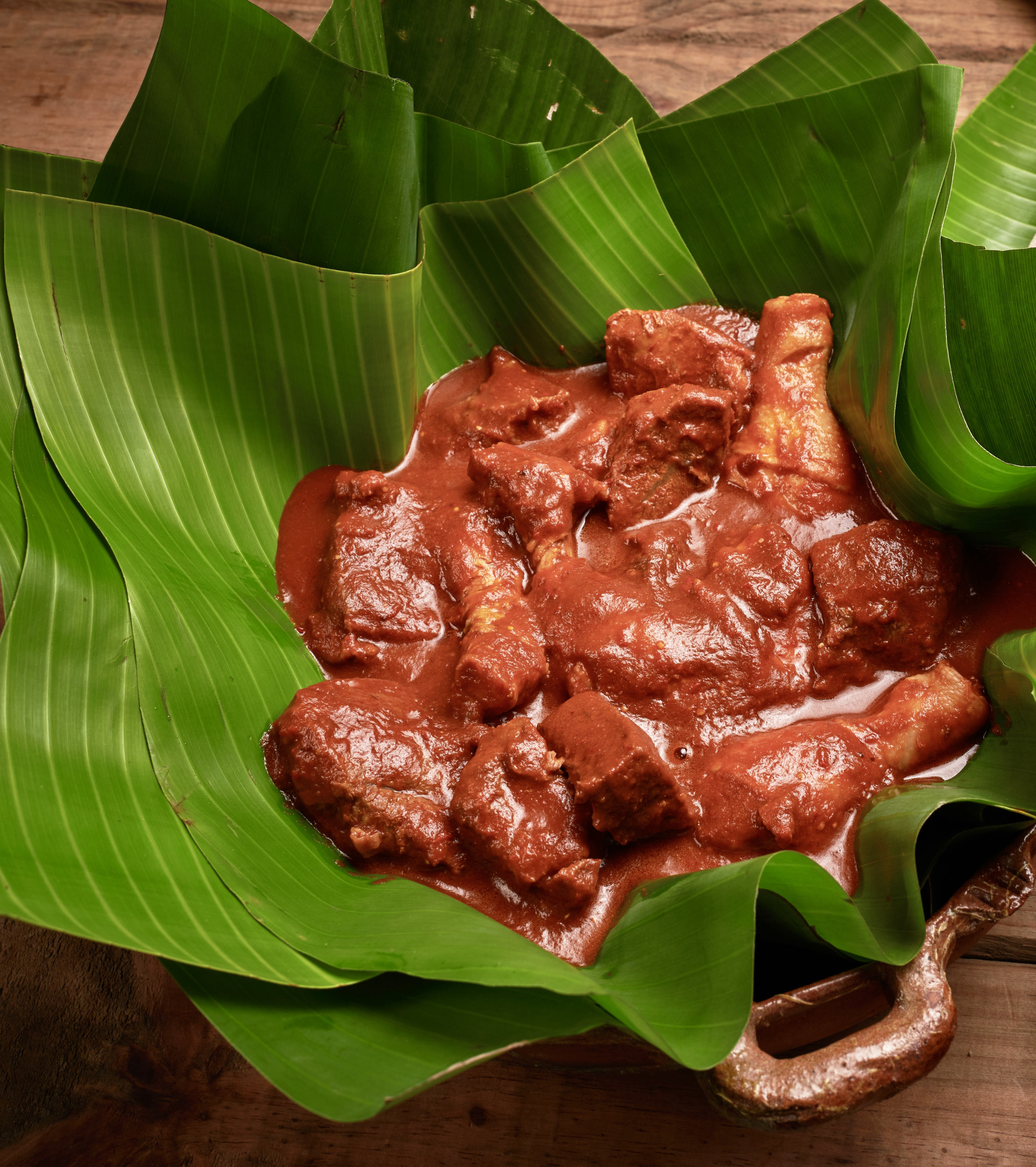 If you've never had these delicious wafer roll cookies, you will fall in love with them! Barquillos are crunchy sweet cookies rolled into long cylinders, a super easy Guatemalan recipe.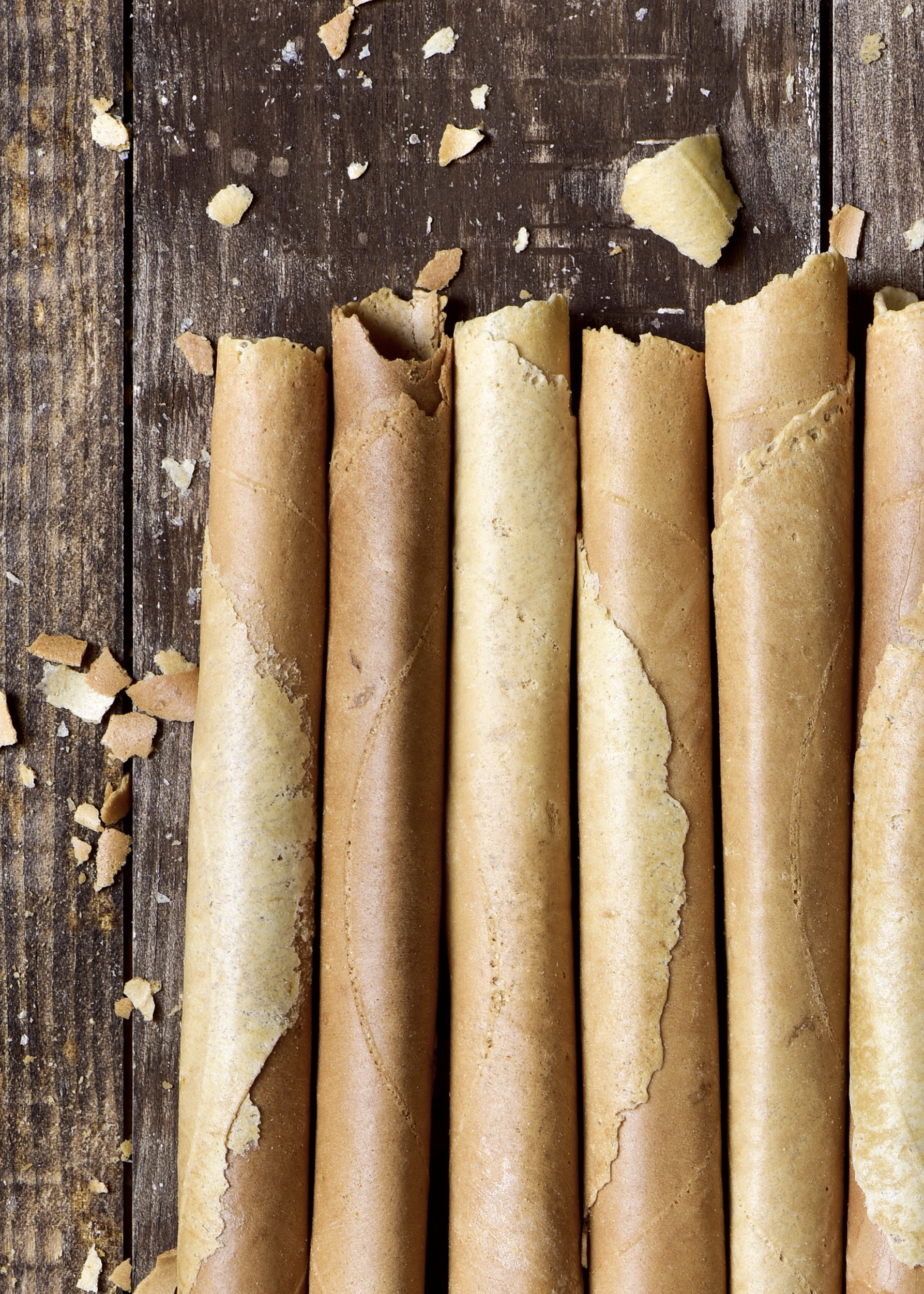 Tasty ripe plantains filled with beans and covered in sugar. Although the combination might seem strange, this sweet plantain recipe is one of the most delicious Guatemalan foods.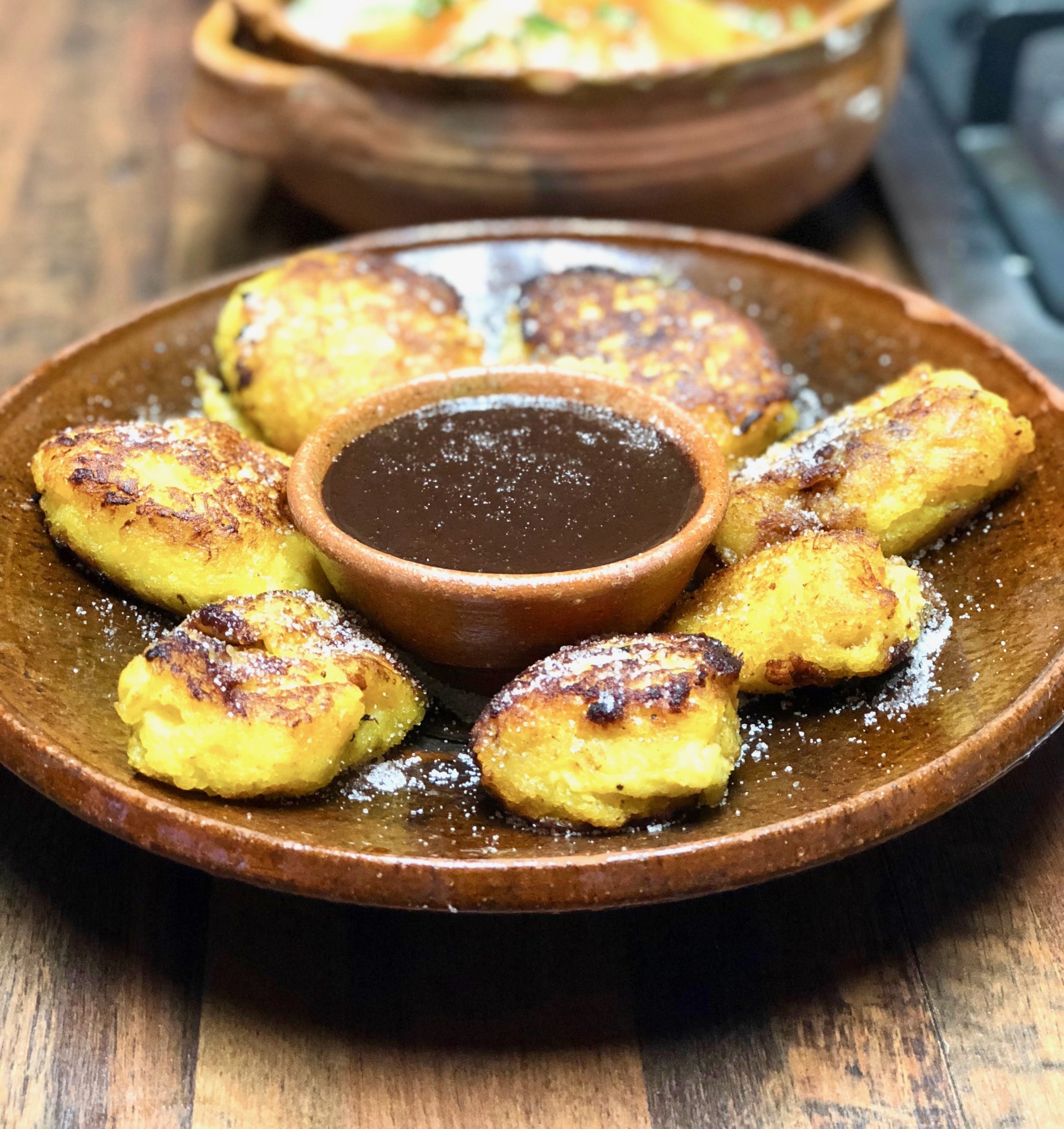 Try these delicious bits of fried wheat-based dough, crisp on the outside and soft on the inside. Guatemalan buñuelos are covered in powdered sugar and served in light syrup with a hint of anise.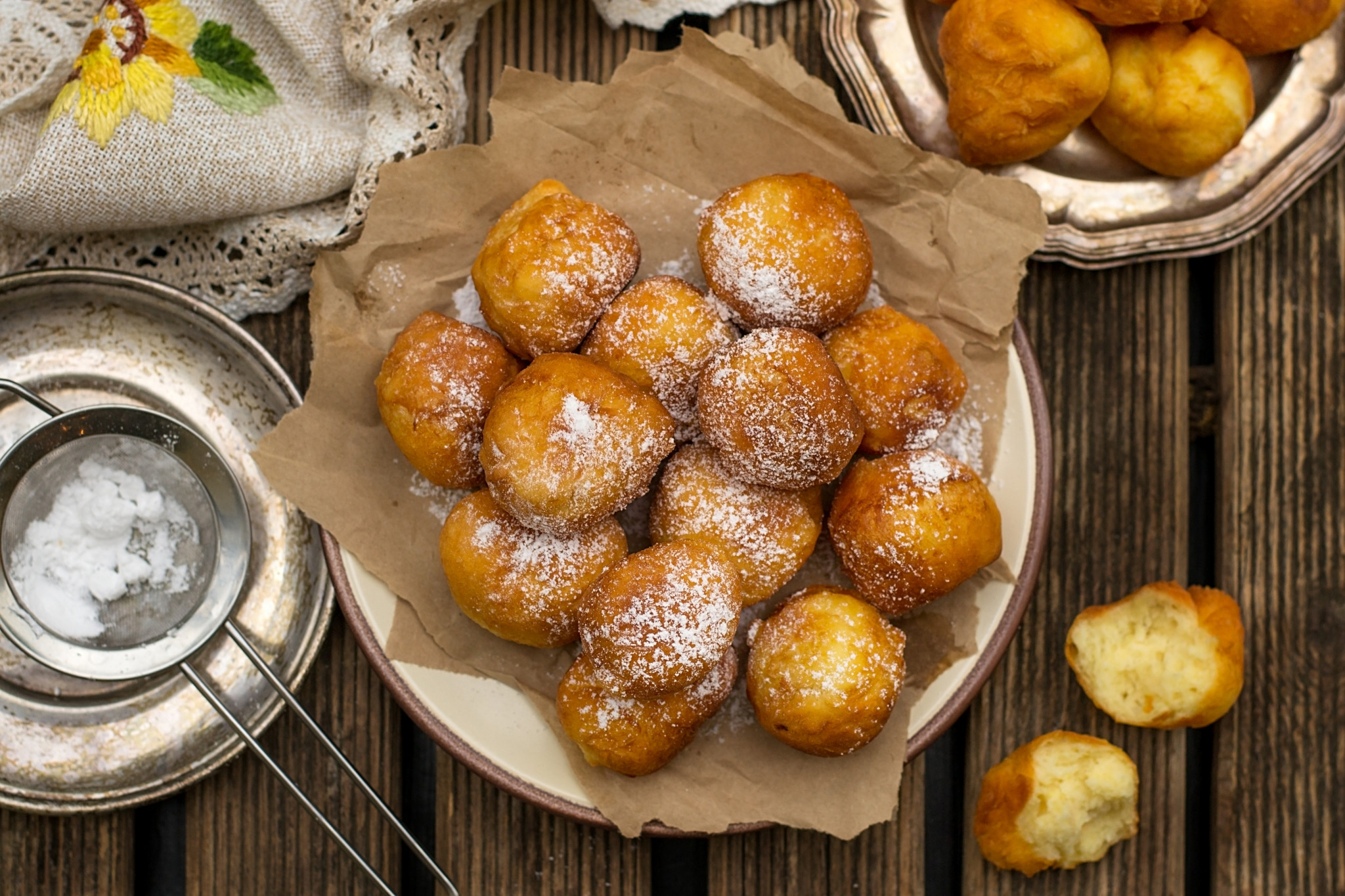 Why settle for boring drinks when you can experience the bold and vibrant taste of Agua de Tamarindo? Get ready for a burst of tropical goodness with this Guatemalan drink! This beloved beverage is a tangy-sweet delight made from tamarind fruit pulp. Perfect for quenching your thirst on a hot day, this refreshing drink will leave you craving more!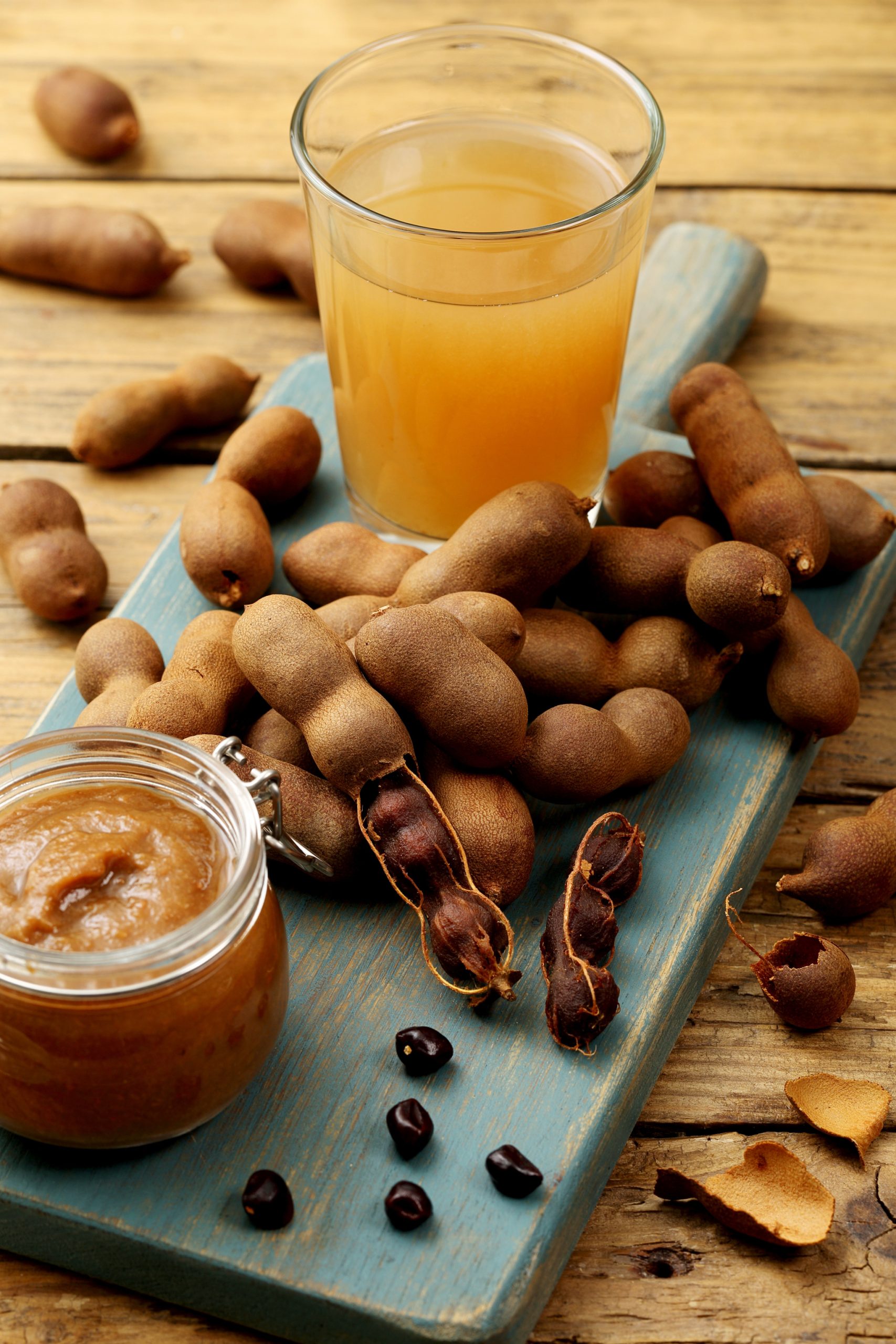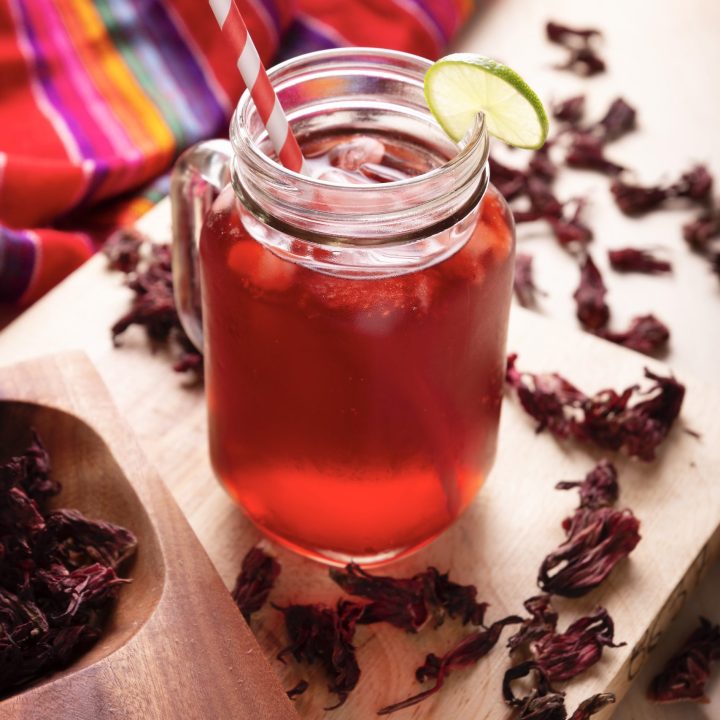 Rosa de Jamaica Recipe
Yield: 6

Prep Time: 5 minutes

Cook Time: 20 minutes

Total Time: 25 minutes

A refreshing Hibiscus flower tea, a traditional Guatemalan drink
Ingredients
1 cup of dried hibiscus flowers
1 cup of sugar
8 cups of water
mint or lime for garnish
Instructions
Boil four cups of water.
Add one cup of dried hibiscus flowers to the boiling water and let it steep for 10 minutes.
Strain the liquid and add one cup of sugar to the hibiscus, stirring until the sugar completely dissolves.
Pour the mixture into a pitcher and add four more cups of cold water.
Chill in the refrigerator until cold and serve over ice with a squeeze of lime, if desired.
Nutrition Information:
Yield: 6 Serving Size: 1 cup
Amount Per Serving: Calories: 128Total Fat: 0gSaturated Fat: 0gCholesterol: 0mgSodium: 10mgCarbohydrates: 34.2gFiber: 0.6gSugar: 33.4gProtein: 0.1g

This recipe uses estimated serving sizes based on a 2,000-calorie-a-day diet. Values may vary depending on ingredients, brands, serving packages, or other nutritional factors.

Compensated affiliate links are used in this post. In addition, as an Amazon Associate and member of other affiliate programs, I earn from qualifying purchases.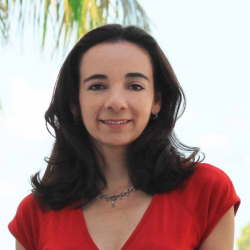 Latest posts by Paula Bendfeldt-Diaz
(see all)