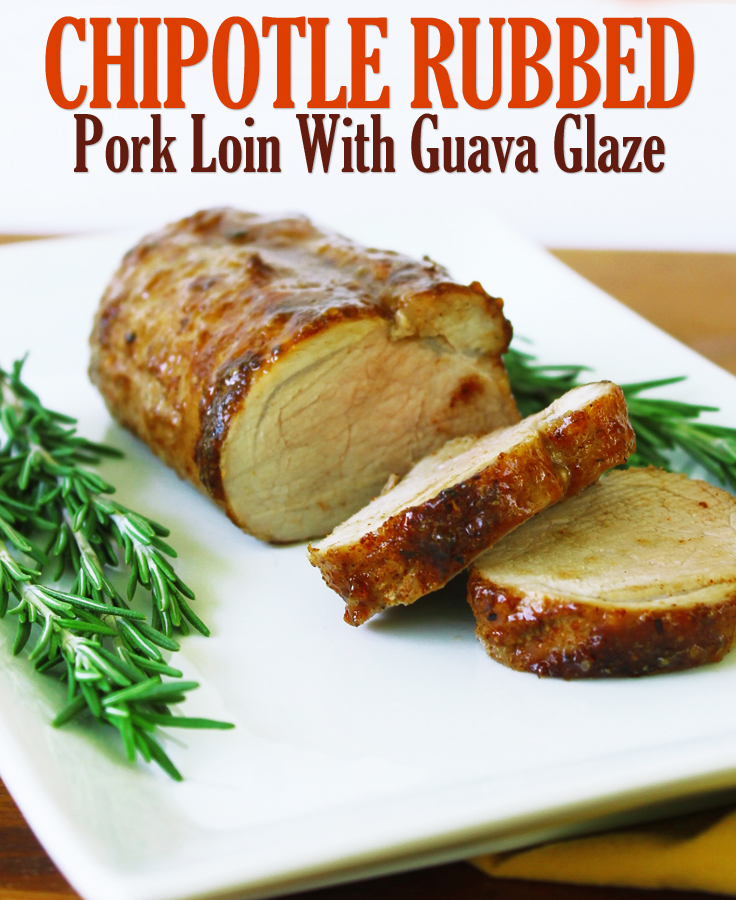 Here in Florida we are ready for some cooler weather and can't wait for fall to be here not only because we will be able to enjoy more time outdoors but also because fall brings with it the perfect weather for baking and making heartier meals.   Pork loin is one of the leanest cuts of beef and it's just so easy to make and versatile.
The other day I saw a recipe for pork loin with an apricot glaze and I decided to try this out with a guava glaze instead.  My first attempt with just the guava glaze was missing something in my opinion, it needed some excitement, some spiciness, some heat.  So I decided to add some smoky chipotle rub to the meat before glazing it with the guava and mustard mixture and I have to tell you it came out heavenly, with just the right combination of spice and sweetness!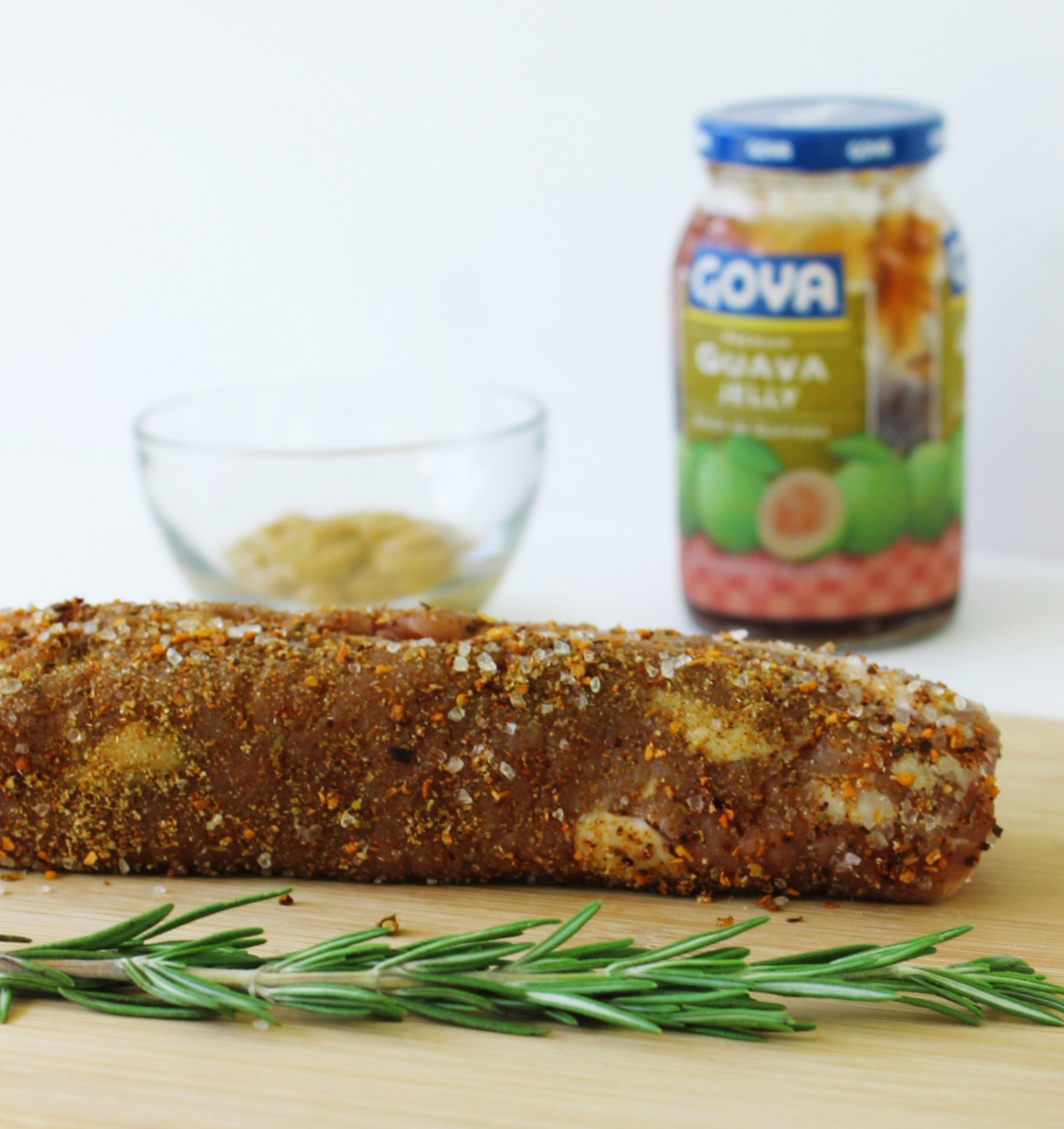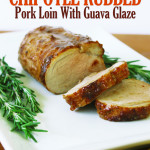 Guava and Mustard Glaze Pork Loin
Ingredients
2 1/2

pounds

boneless pork loin roast

1/4

cups

brown sugar

1/2

tablespoons

kosher salt

1

teaspoons

ground ginger

2

teaspoons

garlic powder

2 1/2

teaspoons

onion salt

1 1/2

teaspoons

dried chipotle pepper seasoning

1/2

cup

guava jam or guava paste

2

tablespoons

grainy mustard
Instructions
Preheat the oven to 400 degrees Fahrenheit (204 degrees Celsius)

In a large resealable plastic bag, combine brown sugar, salt, ginger, garlic powder, onion salt and dried chipotle pepper seasoning.

Place tenderloins in bag and shake, coating meat evenly. Refrigerate for 10 to 15 minutes.

Set a skillet coated in cooking oil over medium heat.

Sear the tenderloin in the skillet. When it has browned on one side, turn it over using a pair of tongs and brown the other side.

Place the tenderloin in a roasting pan.

Combine the guava jam and mustard in a food processor and pulse until well combined.

Brush the guava and mustard glaze on the pork loin turning it to cover all sides.

Place the pan in the oven and roast for about 15 -20minutes, or until the internal temperature reaches 145 degrees Fahrenheit (63 degrees Celsius).

Allow the pork to rest for 10 minutes before serving.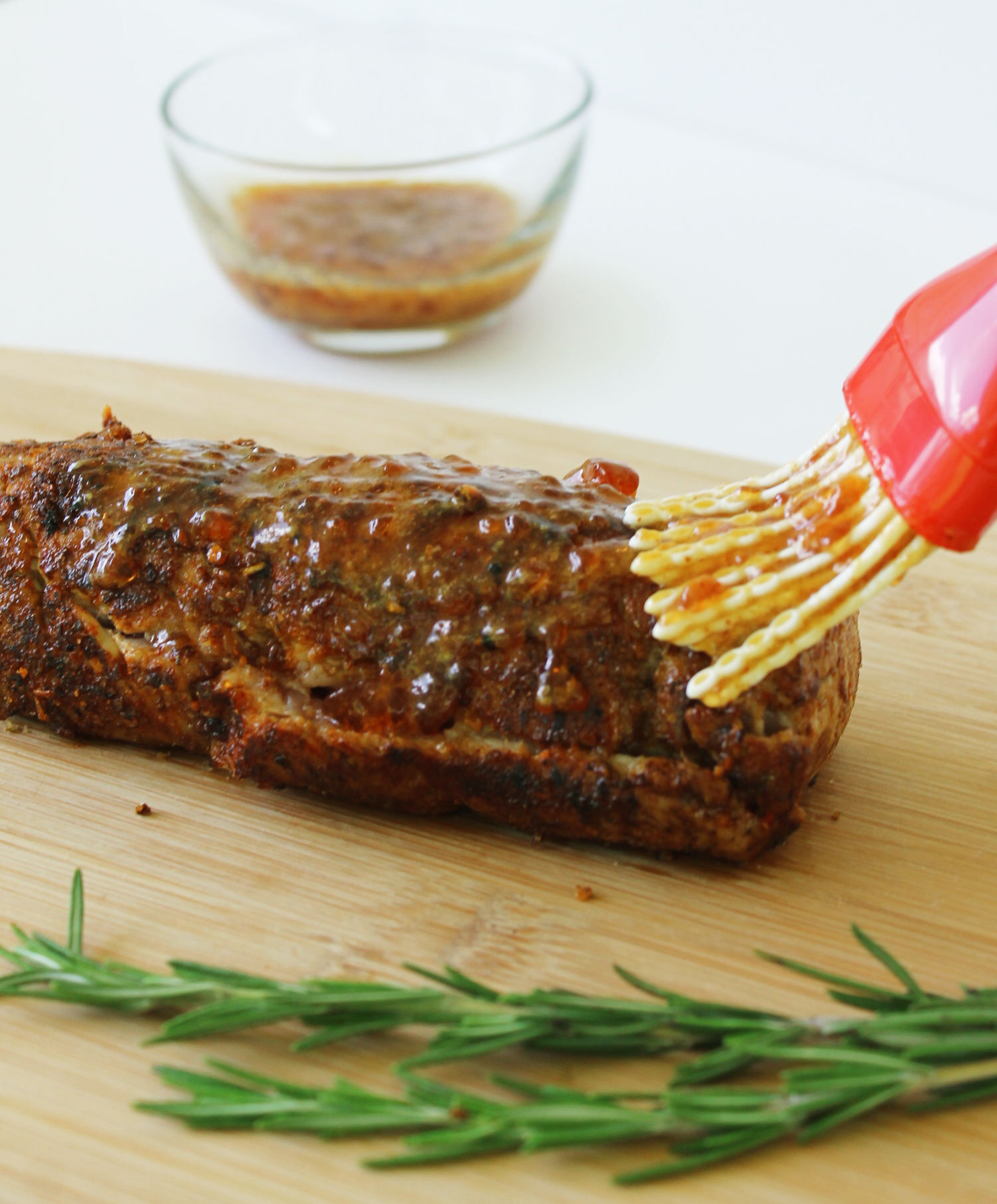 The secret to getting a juice and delicious pork loin is to sear it before putting it in the oven, this seals in all the juices and in this case also lets the flavors of the brown sugar and chipotle for a delicious and flavorful crust on top of which you can easily apply the guava glaze just before you pot the pork loin into the oven.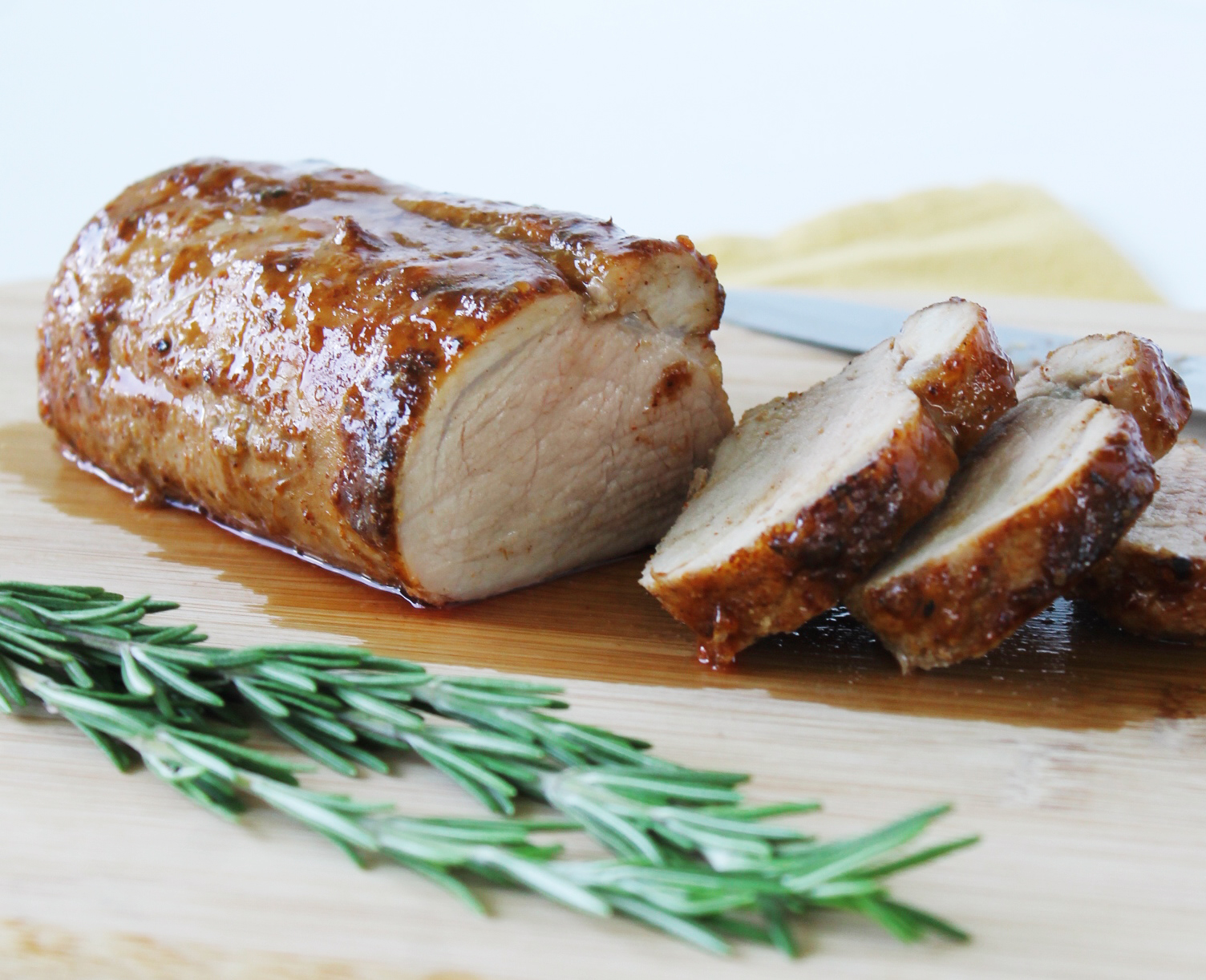 The whole house smelled delicious as the guava glaze caramelized in the oven and as I took the pork out and looked at the juices and guava stuck to the roasting pan I decided to add half a cup of water to the hot pan and scrape it to take advantage of all of those flavors. I spooned the sauce over the pork after serving it and it tasted so good my husband could not get enough of it and he was so excited that this meal was so lo in calories!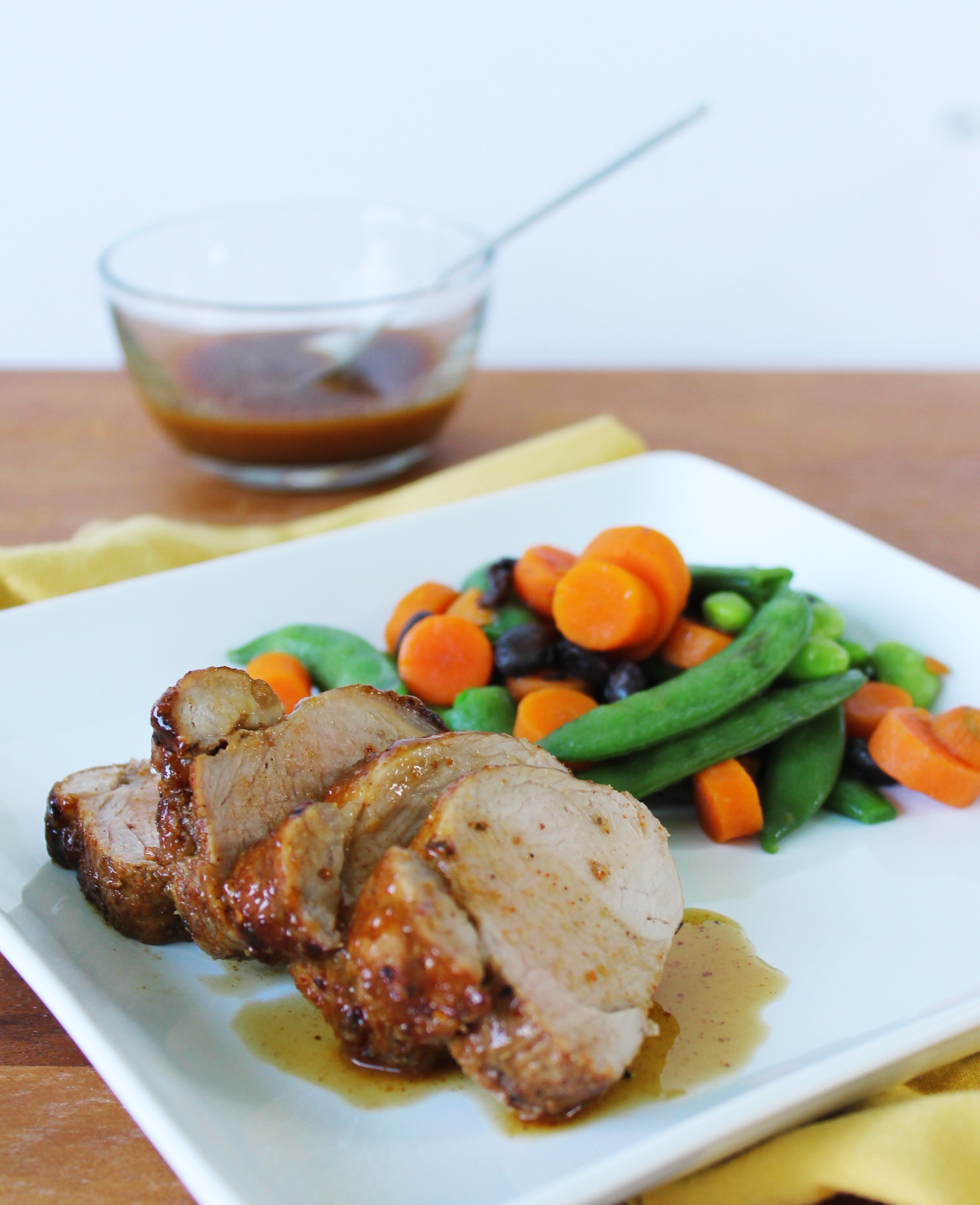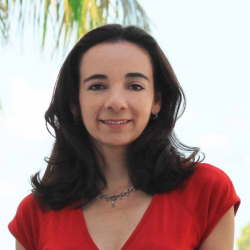 Latest posts by Paula Bendfeldt-Diaz
(see all)