I received an all-expenses paid trip to San Francisco for the coverage of this press event for Disney•Pixar. However, all opinions are my own.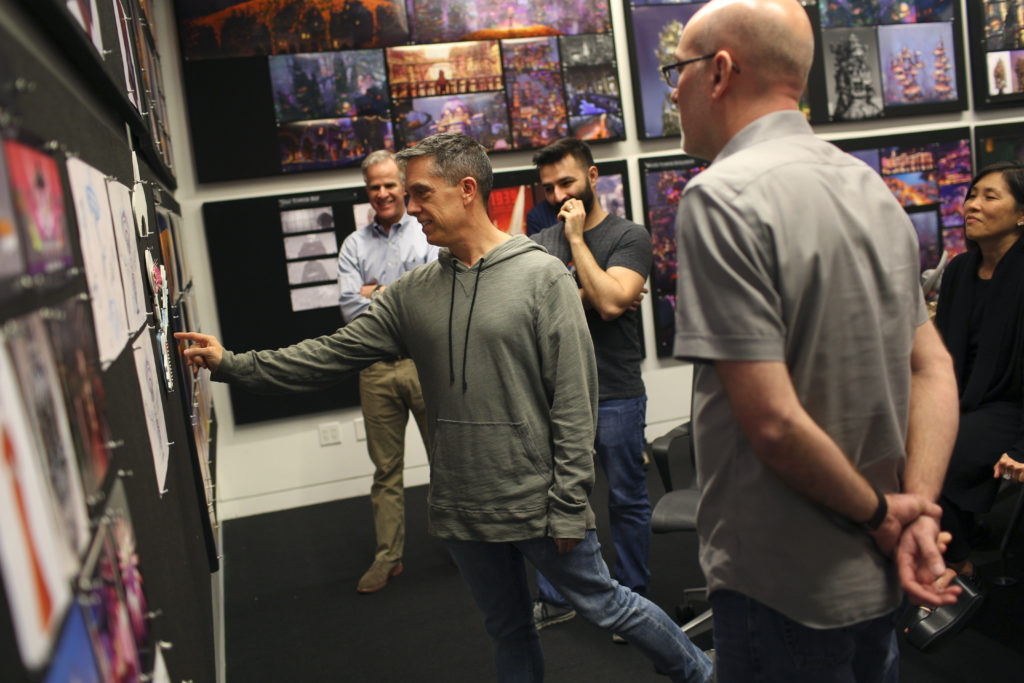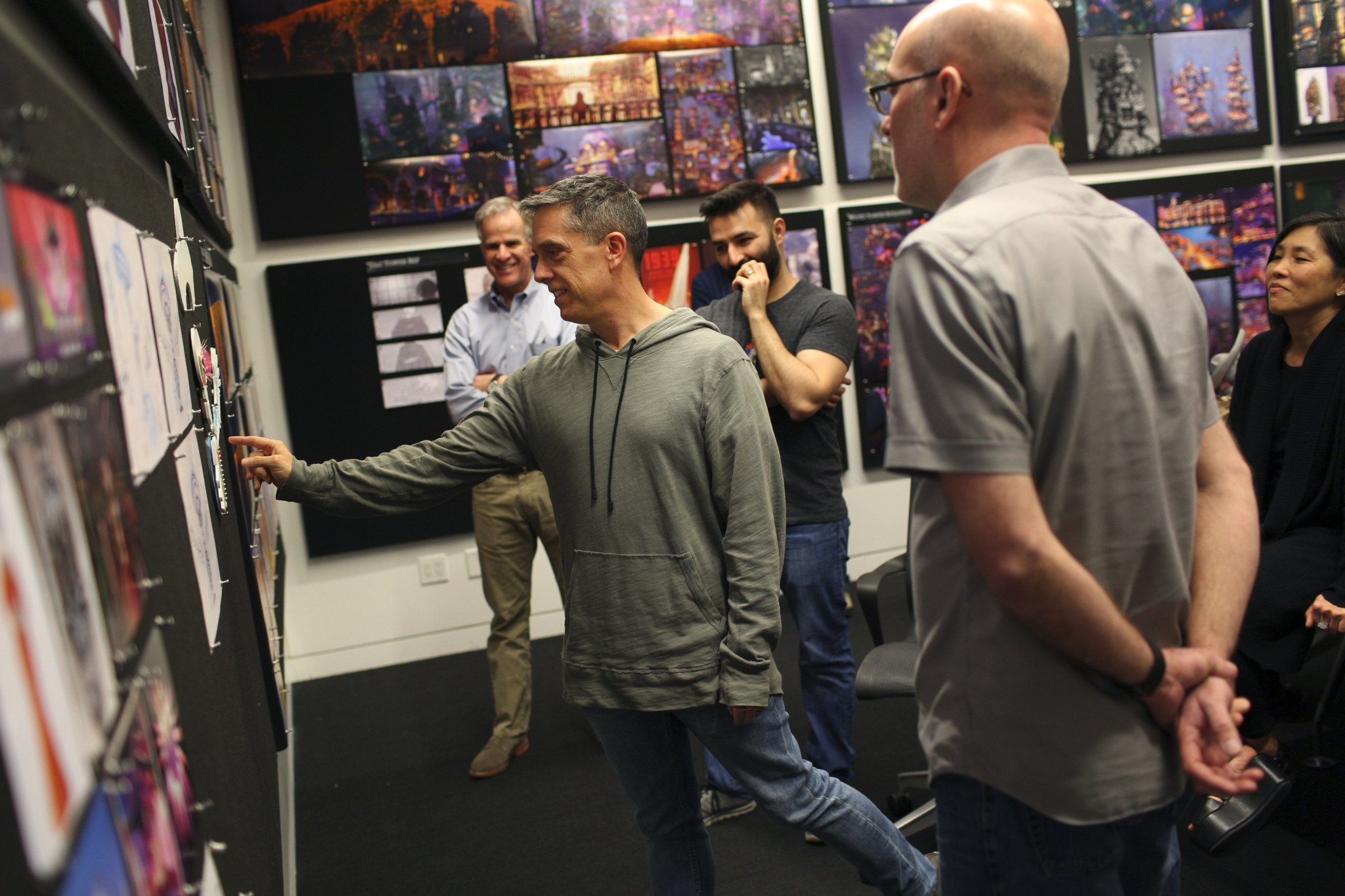 During my recent press trip for Disney Pixar's COCO I had the opportunity to attend a press conference with COCO Director Lee Unkrich, Writer, and Co-Director Adrian Molina & Producer Darla K. Anderson. As I have shared before the movie COCO has a great significance for me and my family as Latino immigrants living in the United States and getting a sneak peek into the movie and its inspiration from the people who dreamed it and created it was not only a great privilege but also an amazing and profoundly meaningful experience.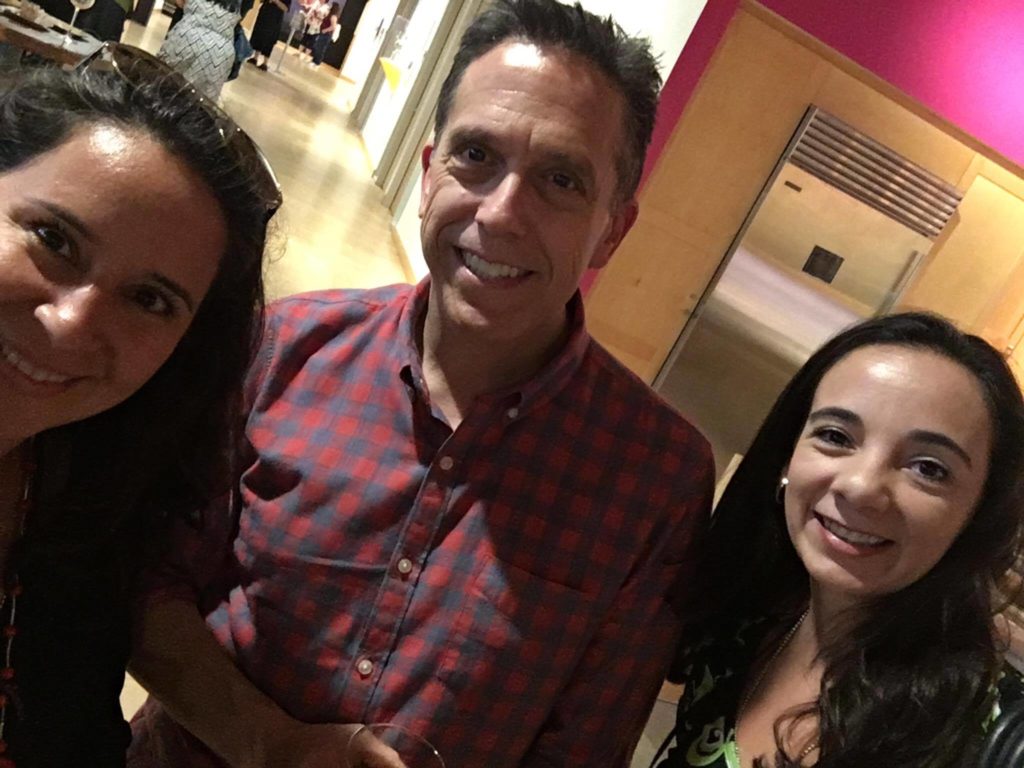 A Love Letter to Mexico
At a time when our many people in the US are voicing negative opinions about Mexico and about immigrants in general Disney•Pixar's COCO is by contrast, a celebration of the Mexican culture. Showcasing how families, traditions and our connections to our ancestors are universal COCO tells a beautiful story set in small Mexican town with an all Latino voice cast.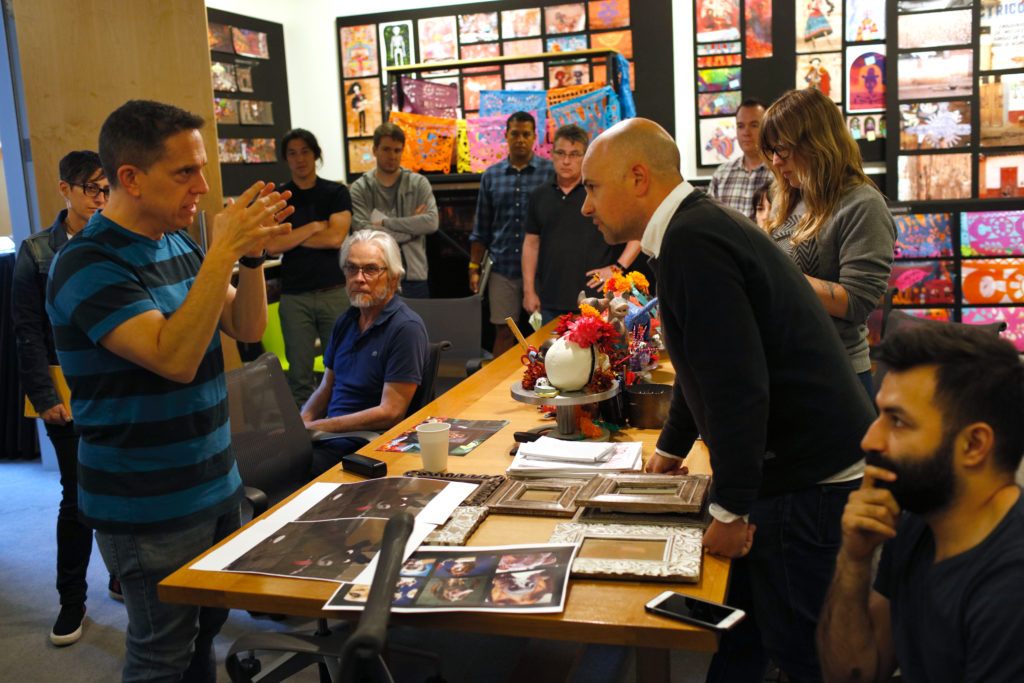 To create this movie the team really immersed themselves in the Mexican culture and made numerous research trips where they learned everything they could about El Dia de los Muertos traditions. When I asked how making this movie had changed their perception of Mexican people and what they had learned Co-Director Adrian Molina shared that COCO originated from a genuine love of Mexico and the Mexican people and their culture.
"We wanted to share that love and wanted to create this love letter to Mexico that was really important to us. Creating this film, only reaffirmed how much we love and appreciate the culture and the people and the traditions that come from a beautiful country."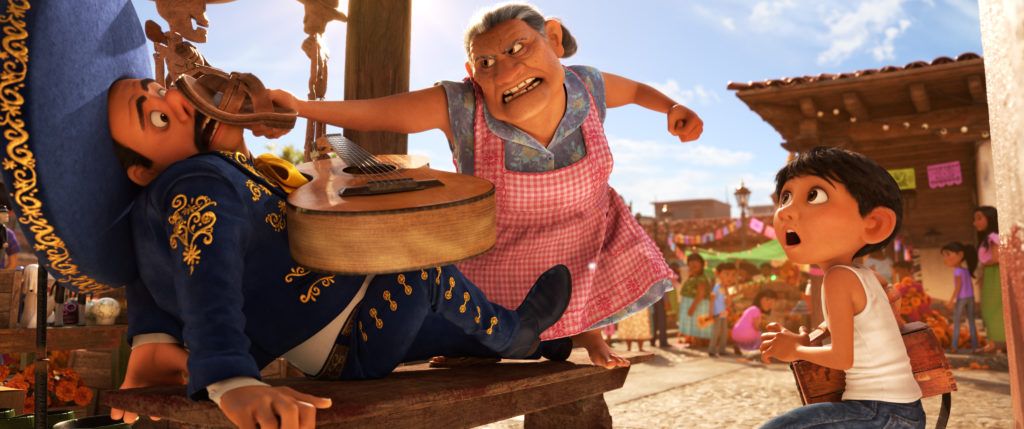 From Mexican music and traditions to Spanglish and chancletazos, Coco is filled with cultura Latina! Coco will even premiere in Mexico's Morelia International Film Festival before it premieres in the US.
The Importance of Family And Remembrance
Lately, I have seen so many people interested in their ancestry, investigating their ancestors and family tree and even getting DNA tests to know more about where they come from. In COCO Miguel has the opportunity to meet his ancestors and find out who they were and how he is similar to some of them in many ways. I know I wish I could sit down with my grandparents and great grandparents who I never knew and get to know them. Miguel gets the opportunity to do this. COCO promises to be a magical and fantastic journey not only into the Land of the Dead but also about discovering who you are by finding out where you came from. This concept is at the core of why I started this blog. I want to make sure that my kids are connected to their Guatemalan roots and know about their traditions and their land even though they live far away from it, yet after learning more about COCO I have been inspired to share with them more stories about their ancestors, because those stories are a great part of who they are.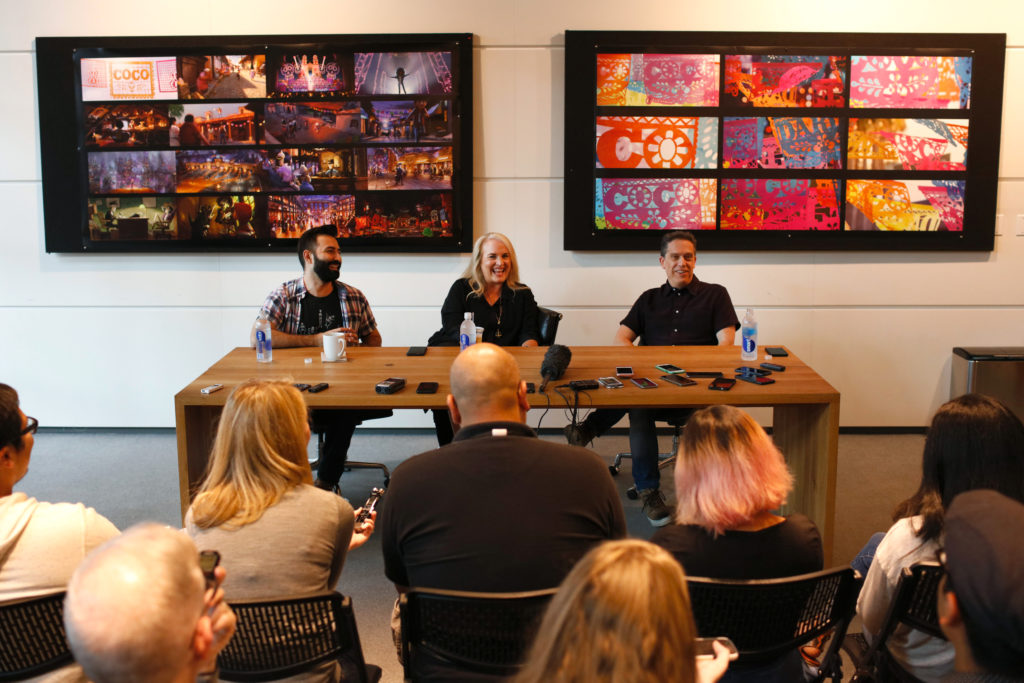 I loved that the filmmakers really focused on getting everything right in this movie and made sure that story in COCO was true to the tradition of El Dia de Los Muertos which is a celebration of life and of family. "There was a whole different story that was developed initially about a boy dealing with his own grief and letting go of that grief", Director Lee Unkrich shared. "We realized after we had been pursuing that story for a while that A) it was a bit heavy but also B) that it was kind of the antithesis of what Dia de los Muertos is all about. Dia de los Muertos is about never forgetting, it's about having that obligation to remember those that came before us and to pass their stories along. We realized that the story we were developing was more a of Western American perspective on grief so we realized that we really had to build the story from the inside and really embrace the values and the traditions of Dia de los Muertos as well as embrace a story that was not about death or dealing with death but that was about life and was about family so we completely ripped everything down to the studs and started over and came up with the beginnings of what was to be COCO."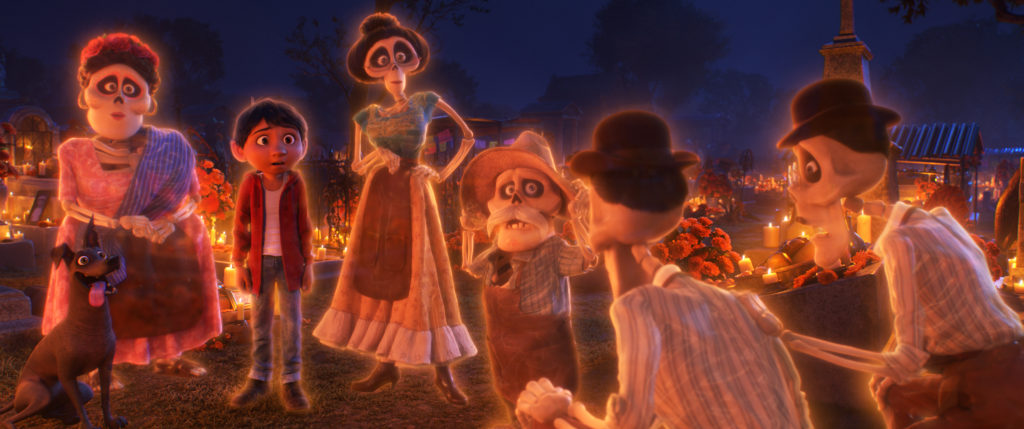 Why the Name COCO
Writer and Co-Director Adrian Molina shared how one of the things they really liked about the title "Coco" was that there was a sense of mystery to it as initially, you don't know who Coco is or what it means. But early on in the film you discover that COCO is Miguel's great grandmother and in the spirit of connection to family and remembrance, she is the oldest person in the family and as such she is also the keeper of the stories and memories and of Miguel's family. She symbolizes the spirit of the film. Director Lee Unkrich added: "Once you see the movie you will realize that COCO has a very important role and really earns having the movie named after her."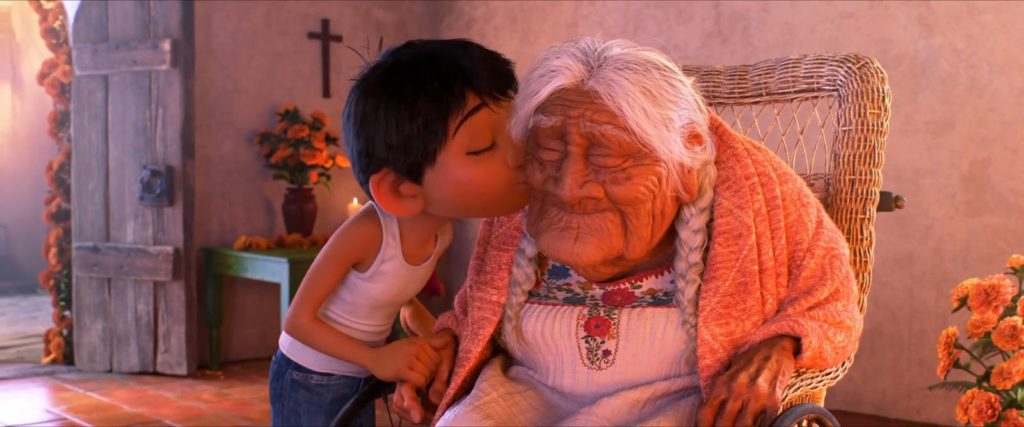 For me, the character of COCO really stood out from the beginning. It reminds me so much of my own grandmother and how she was the keeper of my family memories. She had albums full of old black and white photos and would tell me stories about my great grandfather who served in the military. I always found it fascinating to think about my ancestors and wonder what it would have been like to meet them, a sentiment that was also shared by director Lee Unkrich.
Mexican Traditions With A Universal Story
Co-Director Adrian Molina talked about the complexity of telling a story where they really wanted share these Dia de Los Muertos traditions without sounding like they were trying to give a college lecture on El Dia de los Muertos. "We had to rack our brains and think really hard about how we convey the meaning of the ofrenda in the context of Miguel's conflict and the story we're telling. How do we convey the meaning of the marigold path without having to stop the movie and give a little lesson? And that is a challenge on any movie: setting the rules and establishing the world."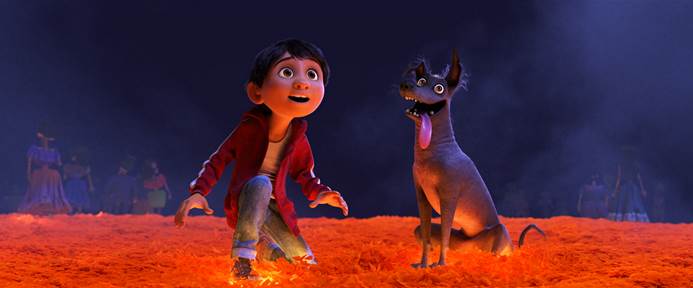 Director Lee Unkrich shared how they went back and forth until they found what they hope to be the perfect balance between entertaining and giving the audience enough information so that they understand what is going on. "You won't learn every detail precisely about these traditions but you will have enough to see them practiced in action and maybe will inspire you to dig in and do some research." And this is my hope as well. As people flock to see Coco in November I hope that the story inspires them to embrace the Mexican culture and to learn more about the Dia de los Muertos traditions and significance.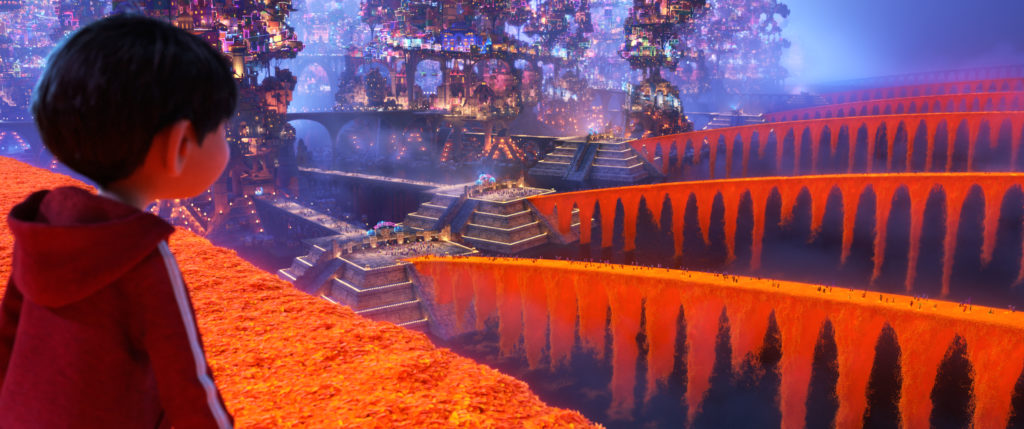 Co-director Adriana Molina shared how the movie is first and foremost the movie is based on family and tradition and it's also very much a film about following your passions and making choices in life to pursue your dreams versus just doing what your family wants you to do or thinks is best for you and that is something that a lot of people can relate to.  Being able to chart your own path in the context of being connected to your family is something very universal across all experiences. "Following your passion is something everyone can lean into and understand."
About the Movie COCO
We had the opportunity to get a sneak peek at COCO and after watching a screening of footage for the first 35min of the movie I was in love with the story and the characters. I found myself spellbound by the amazing graphics and the beautiful and authentic looking depictions of a small town in Mexico, a town that could have been any town in my home country of Guatemala. The colorful Day of the Dead traditions woven into the story gave it both a familiar yet mysterious feel. As we were introduced to Miguel and his family, memories of celebrating El Dia de los Muertos with my abuelita, my tia and the rest of my family flooded my mind.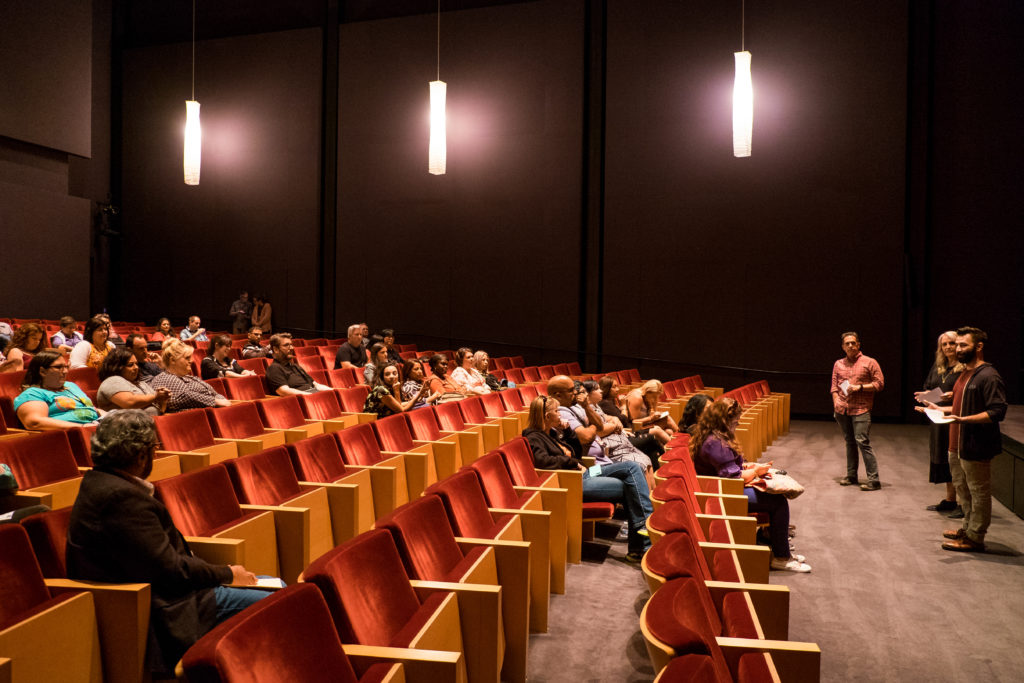 Even though some of the animation was still raw and unfinished I found myself getting lost in Miguel's world; a world that seemed so familiar to me. But COCO is much more than the story of a Mexican boy and his family it's a universal story about following your dreams and about connecting with your roots and with your family.
Directed by Lee Unkrich ("Toy Story 3"), co-directed by Adrian Molina (story artist "Monsters University") and produced by Darla K. Anderson ("Toy Story 3") COCO tells the story of Miguel (voice of newcomer Anthony Gonzalez) as he embarks on a grand adventure following his dream of becoming an accomplished musician like his idol Ernesto de la Cruz (voice of Benjamin Bratt) despite his family's baffling generations-old ban on music. Desperate to prove his talent, Miguel finds himself in the stunning and colorful Land of the Dead following a mysterious chain of events. Along the way, he meets charming trickster Hector (voice of Gael García Bernal), and together, they set off on an extraordinary journey to unlock the real story behind Miguel's family history.
Coco hits theaters in the US on November 22nd, a few weeks after El Dia de Los Muertos. The decision for the opening stemming from a genuine concern to be respectful of the Dia de los Muertos traditions and make sure that COCO was not portrayed as a Halloween movie.
You can read more about Disney•Pixar's COCO by visiting the Disney Movie website HERE. And be sure to follow along as I and a wonderful group of bloggers share about all things COCO using the hashtag #PixarCOCOEvent.
You can also like Pixar COCO on Facebook, get the latest updates through @PixarCOCO on Twitter and follow @PixarCOCO on Instagram.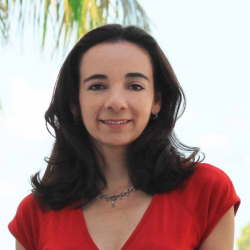 Latest posts by Paula Bendfeldt-Diaz
(see all)