These glowing Day of the Dead sugar skulls are super easy to make and will be a great decoration for your Day of the Dead celebration!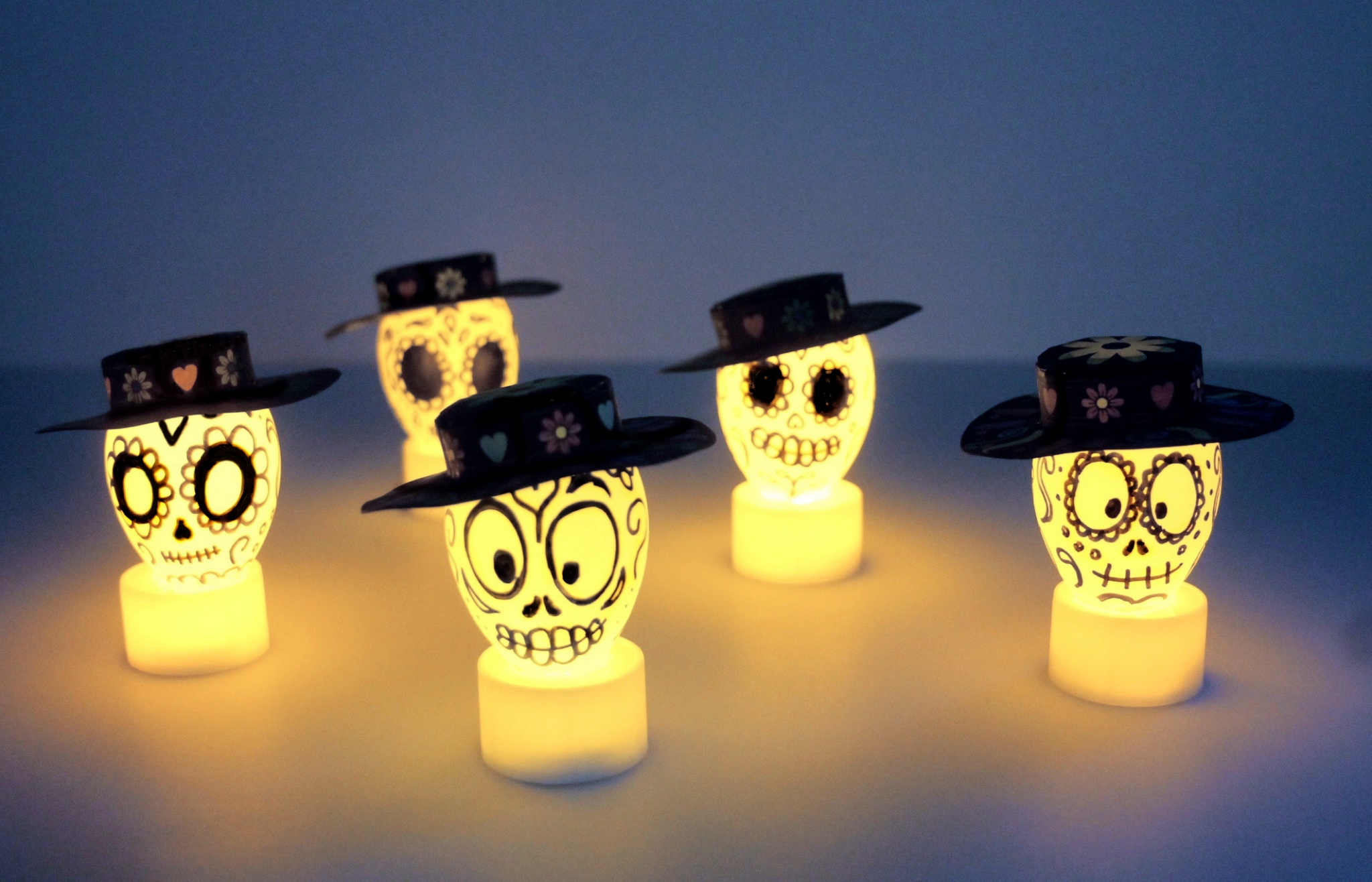 The Day Of the Dead, celebrated on November 2nd is celebrated in many countries and cultures.However the traditions related to creating altars with sugar skulls and the Day of the Dead imagery that has become so popular lately in the United States has it's roots in the traditional Mexican celebration of el Dia de los Muertos.
Back in Guatemala I used to celebrate El Dia De los Muertos with family and friends and for me this celebration and tradition has always had a very deep and important meaning. Now that I have kids we have embraced many of the Mexican Day of the Dead traditions to add on to our.
Every year we look forward to decorating the house for The Day of the Dead. So this year we created these fun glowing sugar skulls. I got the original idea for making Halloween themed glowing decorations with ping pong balls but I decided to use plastic eggs instead as the shape was better suited to create the sugar skull designs.I also added fun and colorful catrin hats to the sugar skulls which you can print HERE.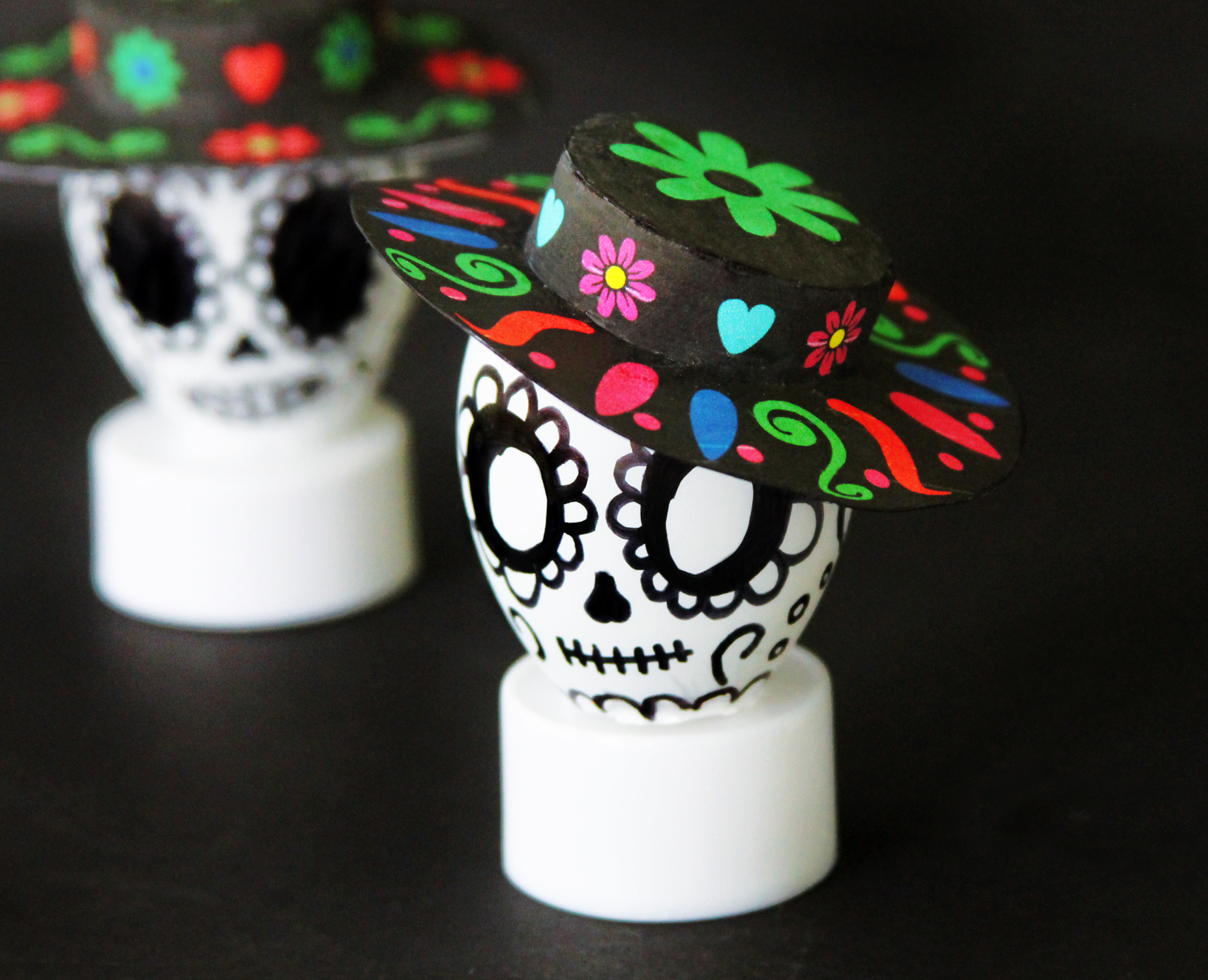 How to make Glowing Day of the Dead Sugar Skulls:
Plastic eggs (you can also use ping pong balls but the eggs' shape works best for these sugar skulls)
Tea Light Candles (battery operated)
Thin black Sharpie marker
X-Acto knife
Scissors
Card stock
Printer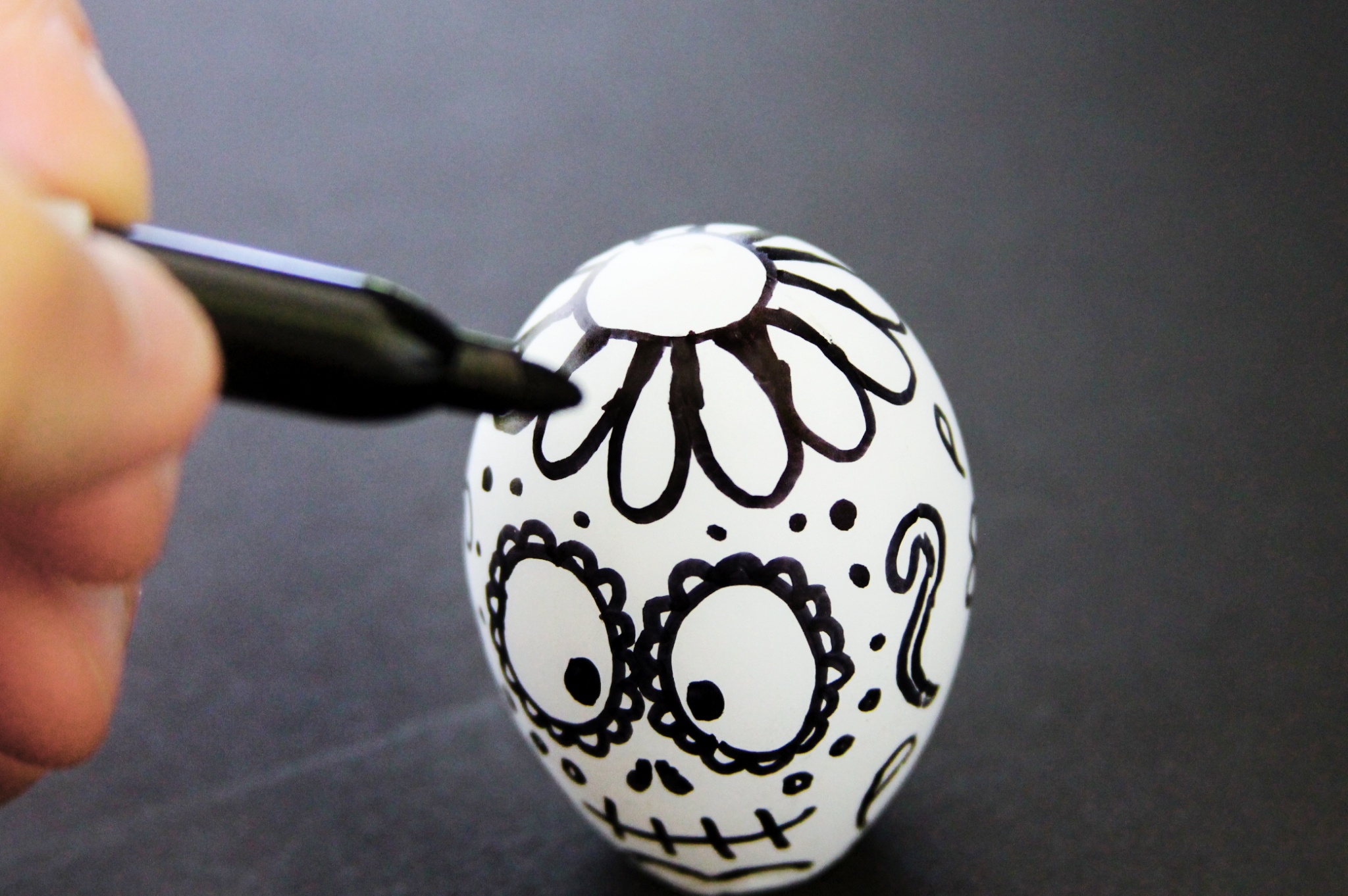 Step 1
Take your plastic eggs or ping pong balls and cut an X or a small hole in the bottom using the X-acto craft knife
Step 2
Place the egg on top of your tea light candle
Step 3
Draw on sugar skull faces using the sharpie marker
Step 4
Print the hats on your card stock. You can download the free printable HERE.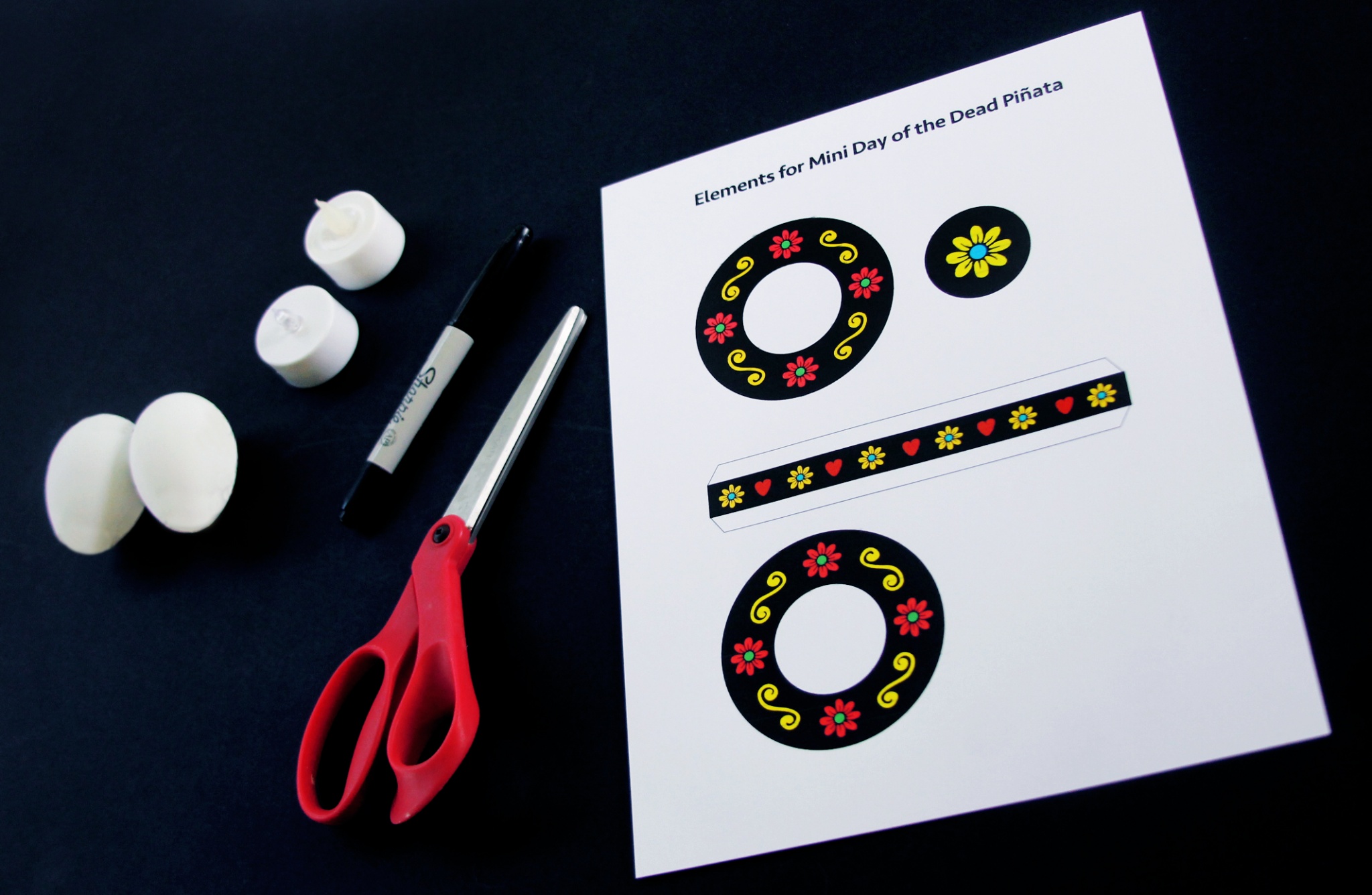 Step 5
Cut the hats and glue them together using white glue.
Step 6
Place the hats on the top of the eggs, you can glue them on if you like.
Step 7
Switch the tea light candles on and enjoy the show!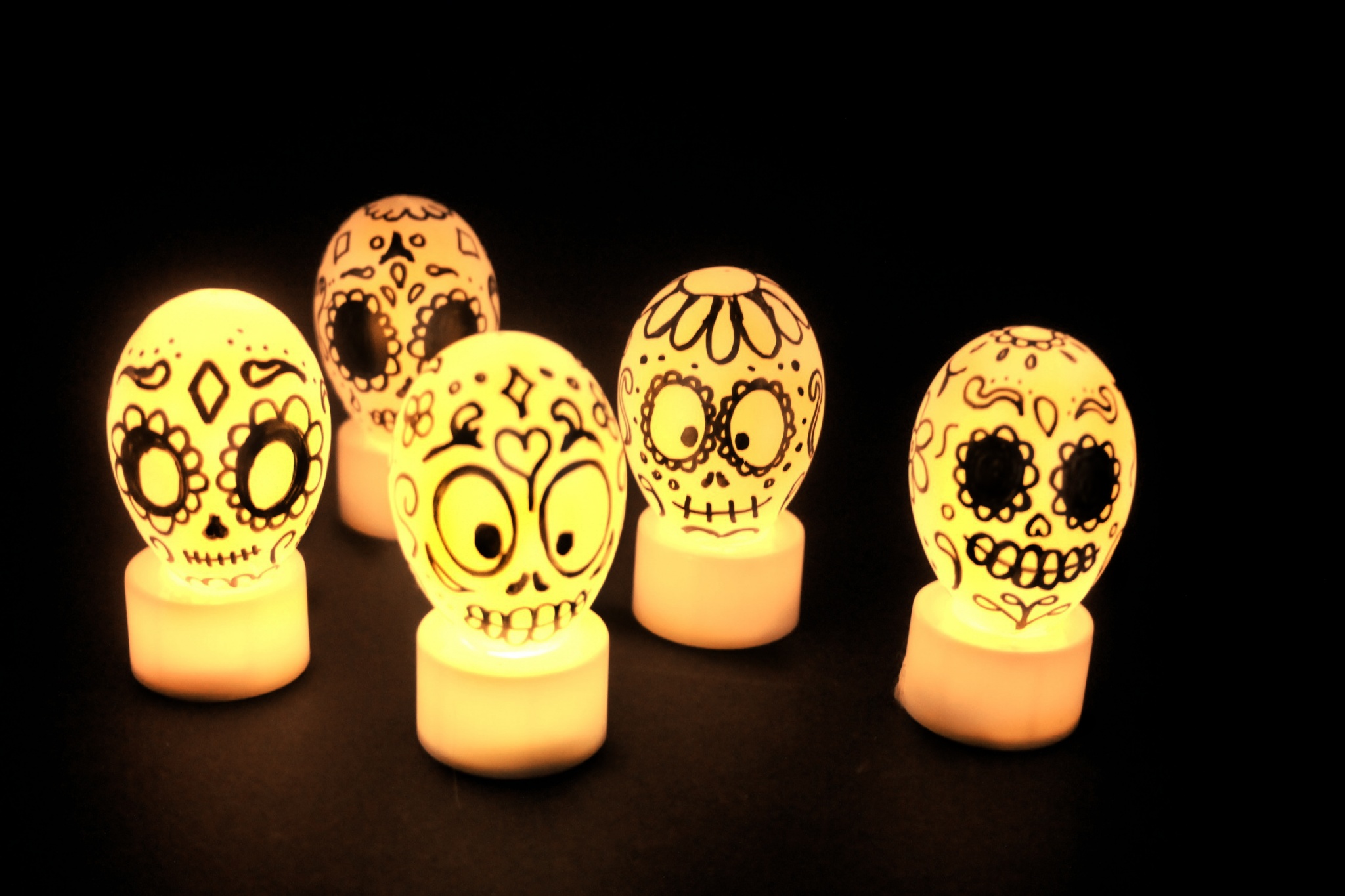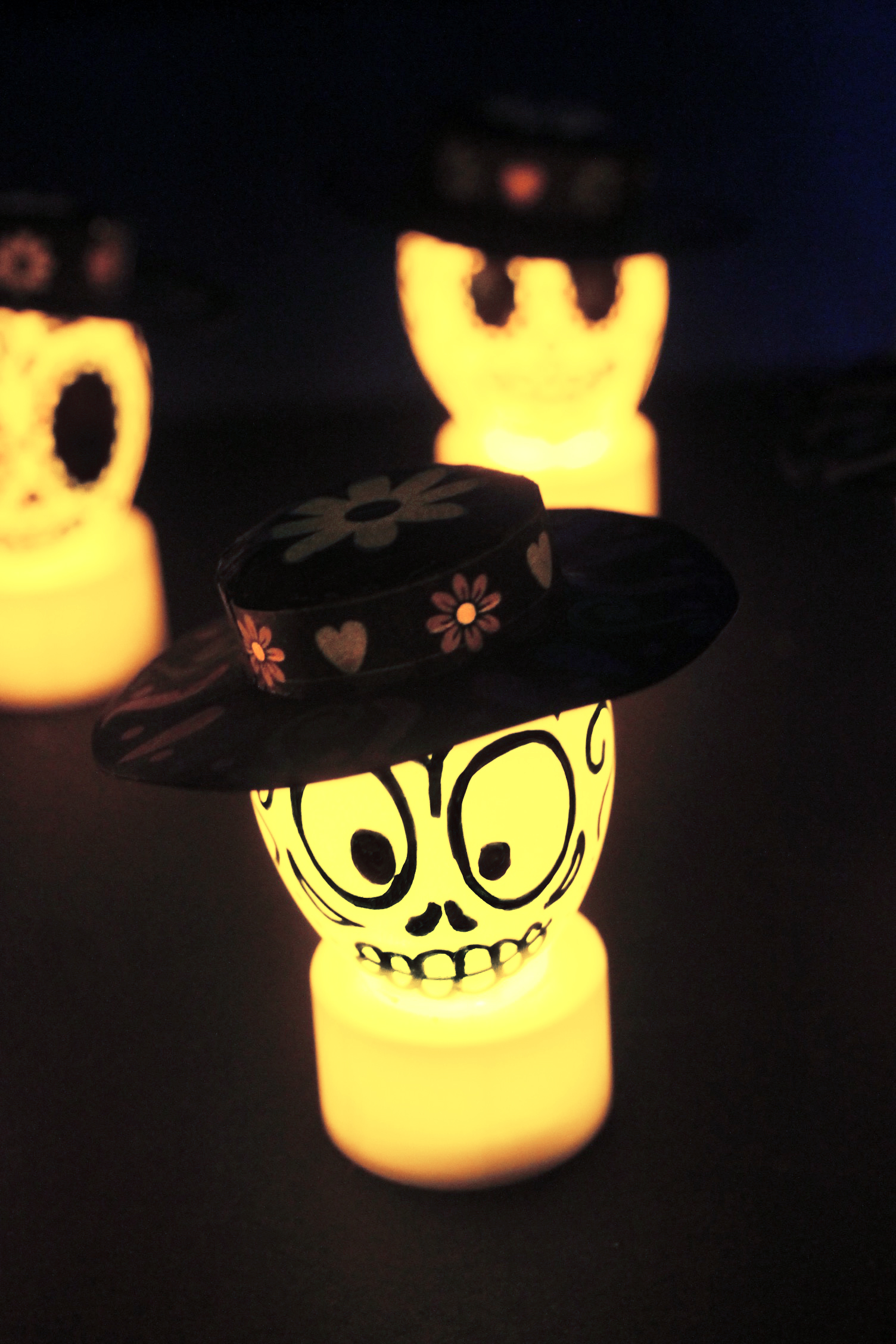 Latest posts by Cesar Diaz
(see all)