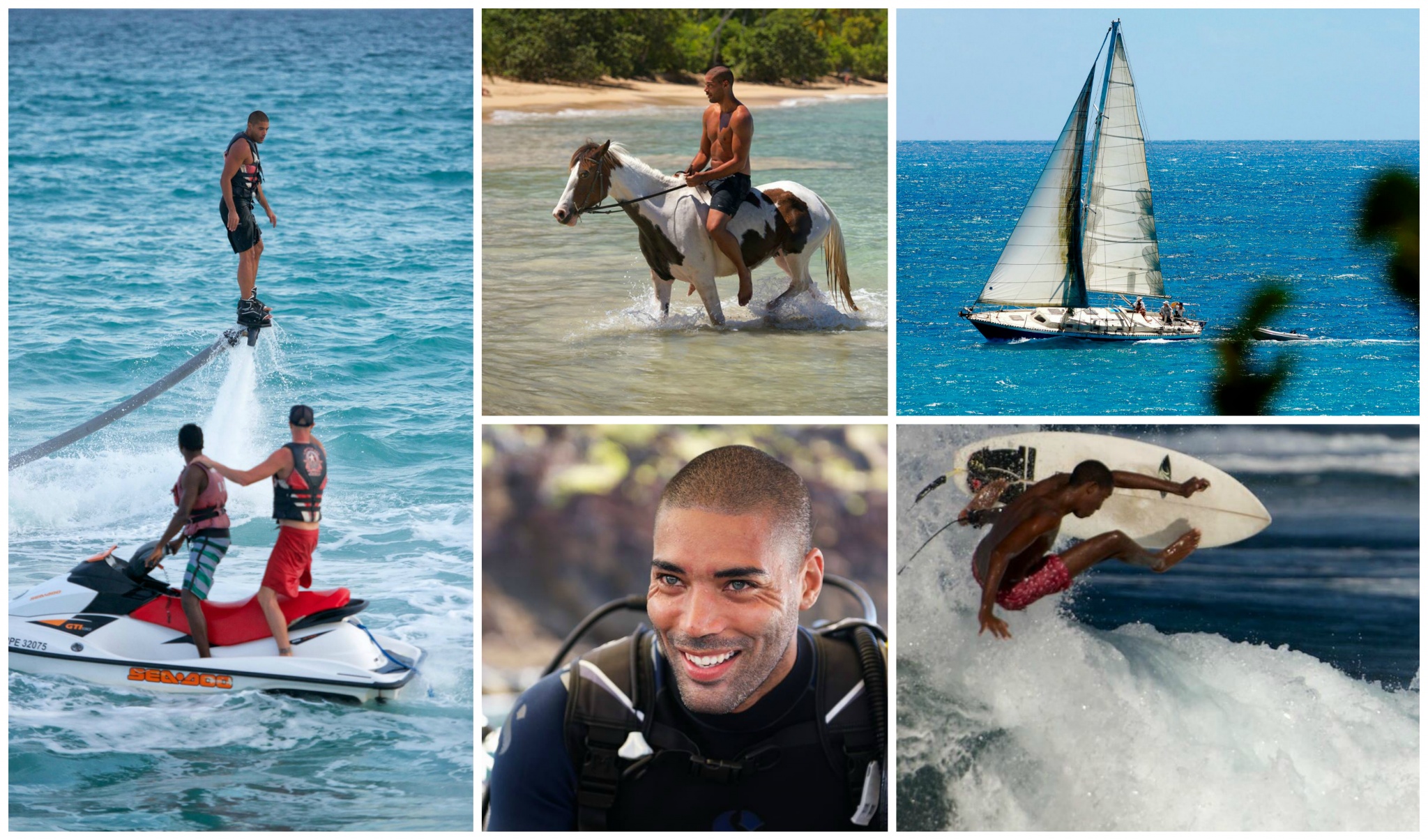 Travel can be many different things for different people, we often look for destinations that will provide us with an experience that responds to our personal interests, our wanderlust dreams our even our mood.
A perfect balance of gorgeous natural scenery, white sand beaches, charming villages and a blend of old Caribbean and southern France the Islands of Guadeloupe offer the real Caribbean experience. There are no massive resorts and you can still find many peaceful beaches where flocks of birds have not yet been replaced by flocks of tourists. The butterfly shaped archipelago is also well known to water sport enthusiast: from surfing and kayaking, to wave runners and horseback riding.
As part of the Passport Party Project, 10 American teen girls will get the opportunity to visit the Islands of Guadeloupe staying at the gorgeous Villa sponsored by Home Away.
I reflect on my own traveling experiences as a teen and back then it was all about the adventure. I can still feel that excitement that kept me up all night before my first trip to Europe or the butterflies in my stomach the first time went white water rafting or sped down a snow covered slope. Even though I am far from those teen years and I have come to appreciate many aspects of traveling that I did not care much about back then like getting immersed in the culture and delighting in the local cuisine, that inquisitive and adventurous girl is still present. When I travel I look for destinations that provide many different things, I enjoy relaxing on the beach, great local food and getting close to nature but also look for excitement and adventure.

In the sixth episode "Let Me Show You My Islands" video Series the Guadeloupe Brand Ambassador, International Model and Dj Willy Monfret shows us that the Guadeloupe islands can be the ideal destination for thrill seekers and adventurous travelers that want to add some excitement to their island getaway vacation!
Traveling to Guadeloupe
The Guadeloupe Islands are now way more accessible from the USA with direct flights from Miami and San Juan, Puerto Rico.
You can find more information at: MyGuadeloupeIslands.com and like the Guadeloupe Islands Facebook page to stay informed about new episodes of the series and information about the islands.  Enter the "Let Me Show You My Island" sweepstakes for a chance to win a 7 night stay in Guadeloupe for two.
About the Passport Party Project
As an ambassador for the Passport Party Project I want to share with my readers all about this wonderful project, which in it's phase two will provide 10 underserved teenage girls with a travel experience of a lifetime that will take them to explore the Guadeloupe Islands, connect with it's people and teach them about traveling with a purpose. You can learn more on the Passport Party Project website where you can make an impact by donating and like the Passport Party Project Facebook page for the latest news.  Applications are open for girls 11-15 interested in participating in the Passport Party Project, you can apply HERE. Submissions close October 1st, 2014.