This shop has been compensated by Collective Bias, Inc. and its advertiser. All opinions are mine alone. #PowerYourSummerAdventure #CollectiveBias
Playing with flashlights is always lots of fun, especially when you're out camping. These fun flashlight games will keep kids entertained for hours.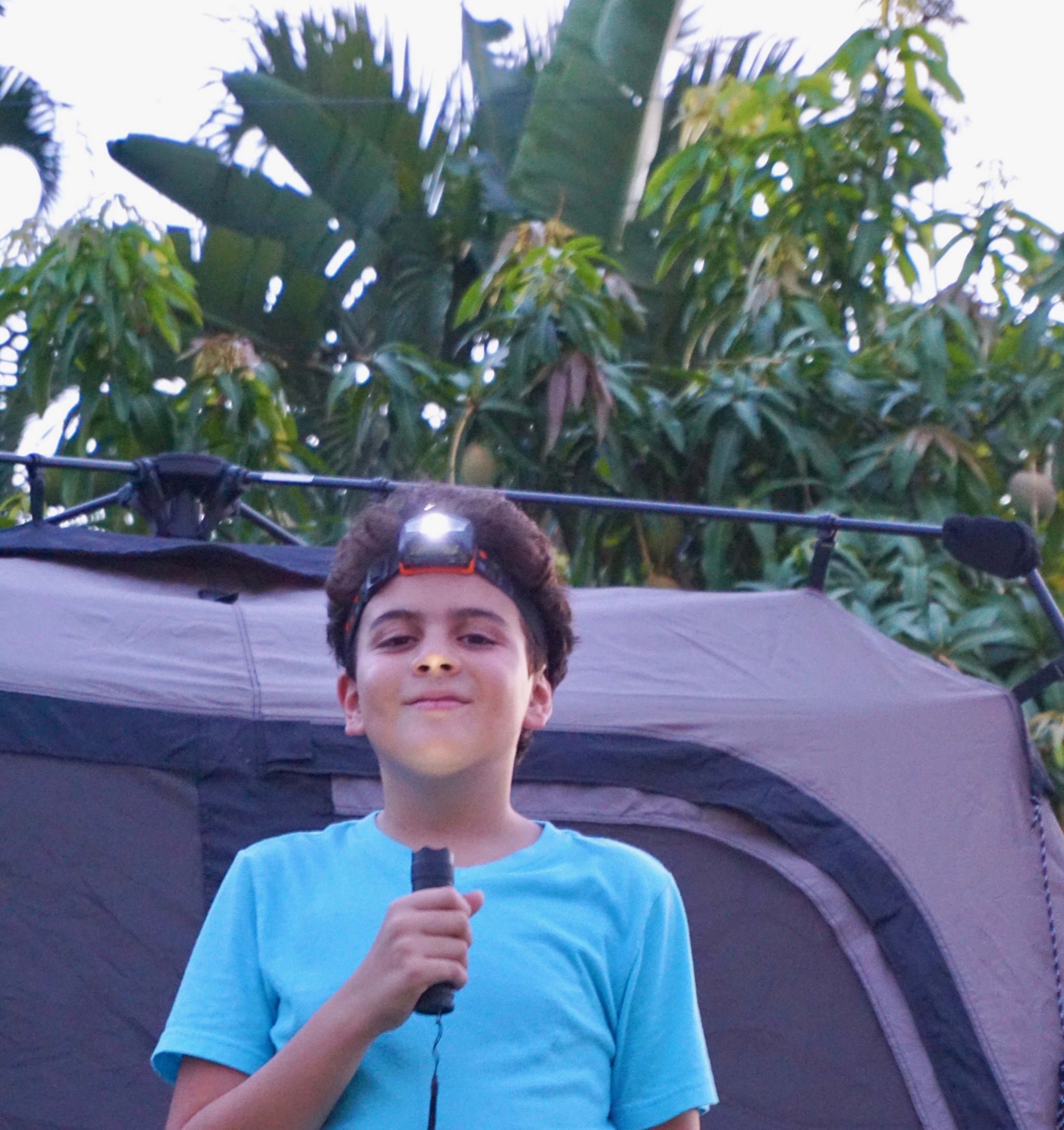 We love camping because it helps us disconnect from the digital world and connect with each other. One of our favorite things about camping is playing games at night and of course one of the most fun things about spending the night in a tent is playing with flashlights. We always bring lots of flashlights and headlights when we go camping and along with them lots of Energizer® batteries. 

Flashlight Games
Camping together as a family is a great way to bond and enjoy each other's company. After the sun goes down flashlight games can be a great way to keep kids entertained. Here are some of our favorite flashlight games and activities.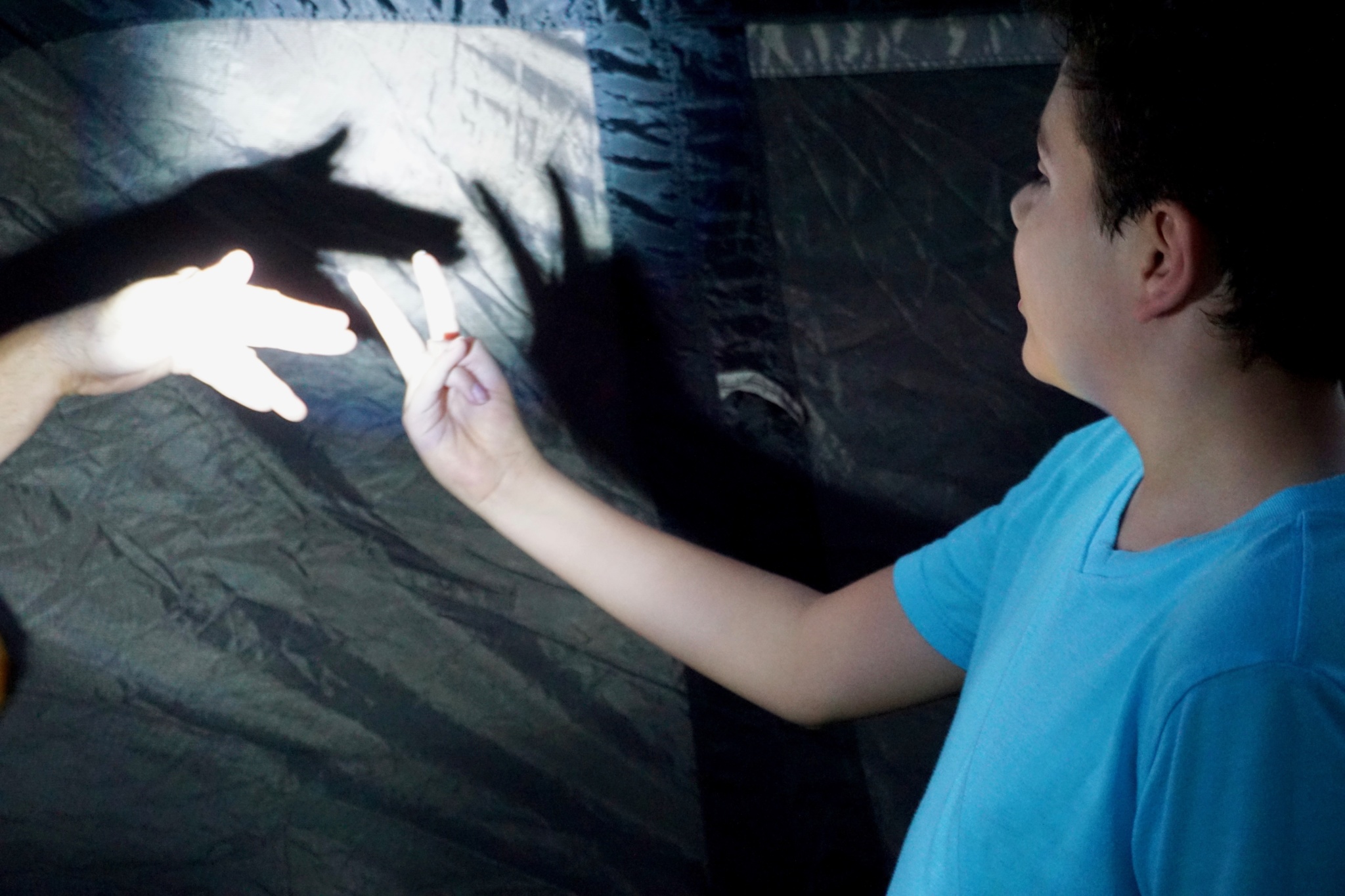 Flashlight Tag
This classic flashlight game is sure to be a hit with the kids. The game is played like a combination of traditional tag and hide and seek. One person is "it" and has a flashlight in hand. The other players must hide in the dark throughout the campsite. The person who is it then tries to find the other players in the dark by shining the flashlight on them.
Shadow Charades
And if you're ready for the kids to calm down before they head to their tents for the night, a round of shadow charades should do the trick. In this game, one person holds the flashlight while another uses their hands to create a shadow puppet. Everyone else must try to guess what the puppet is supposed to be.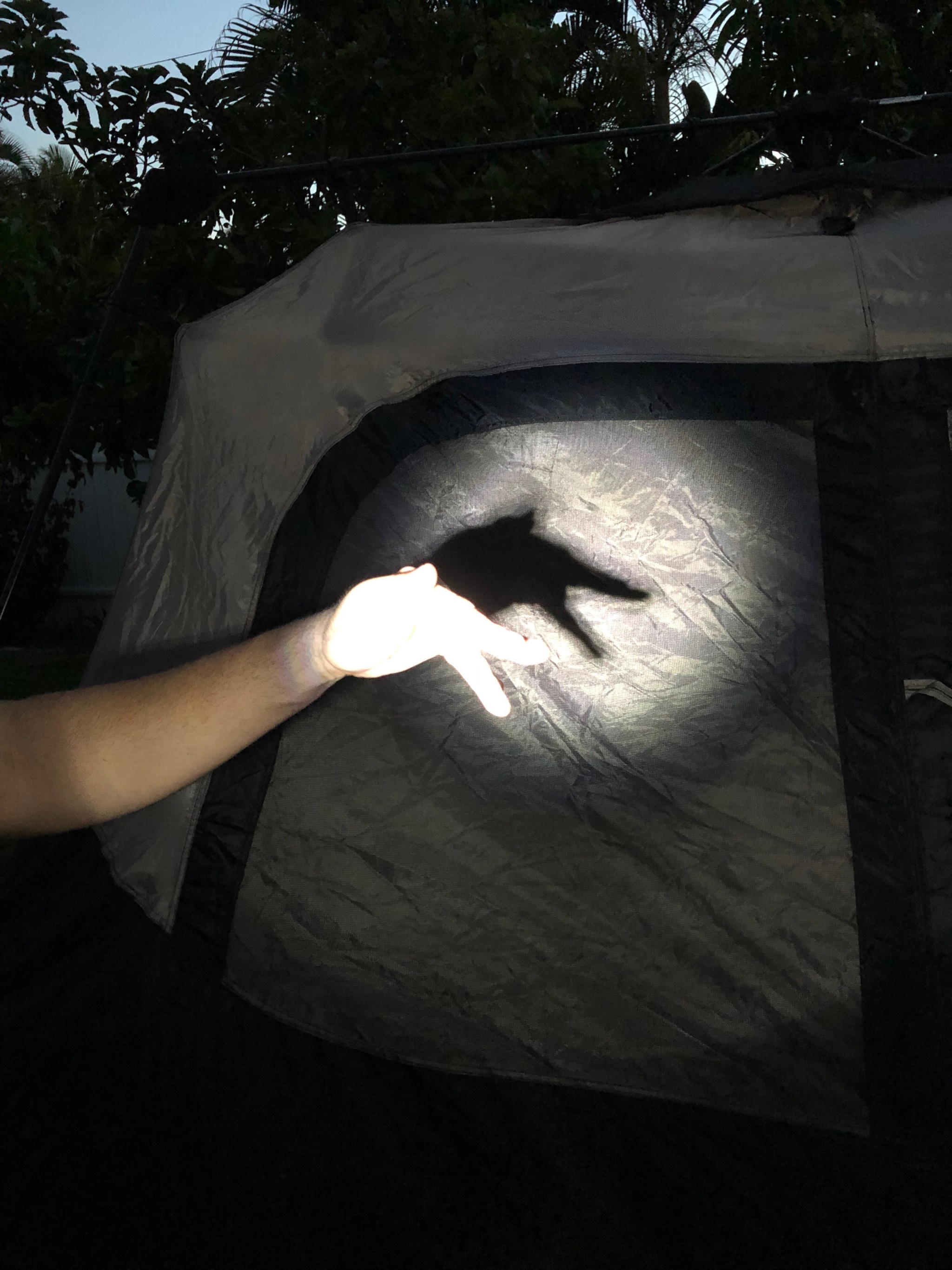 Flashlight Scavenger Hunt
Much like a traditional scavenger hunt, when setting up a flashlight scavenger hunt you start by hiding items throughout the campsite. After the sun goes down, tell the players what they're looking for. Then, everyone must use their flashlight to find the items on the list. The first player to find everything on their list wins!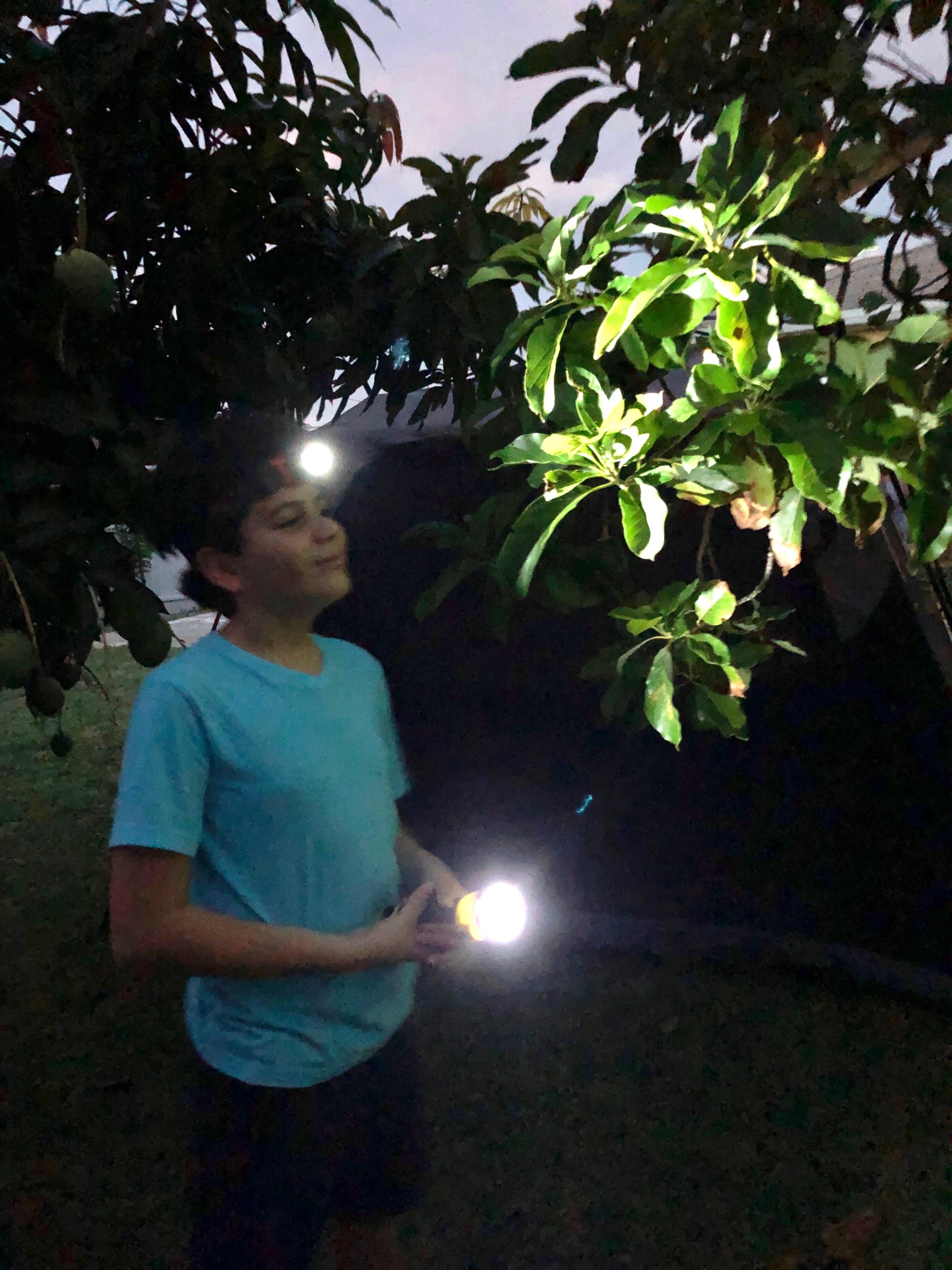 Firefly
Similar to flashlight tag, in firefly one person, who is the firefly, holds the flashlight. But instead of tagging someone else, everyone else is trying to catch the firefly. The first person to catch the firefly takes the flashlight and becomes the next firefly.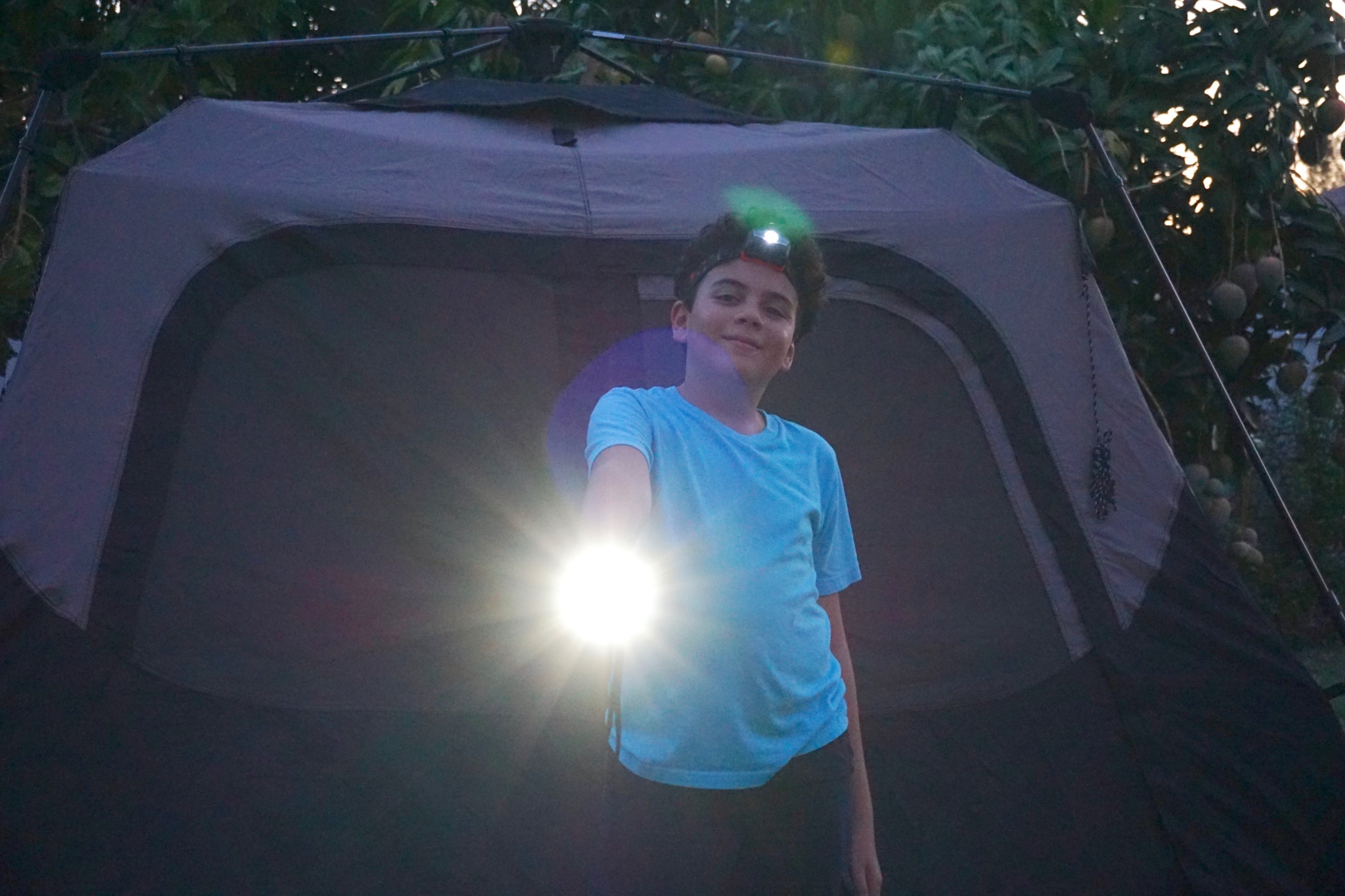 Catch the Light
If you're looking for a way to tire the kids out before bed, this game is for you! In this game, someone sits in a stationary spot and moves the flashlight around the campsite while the players chase the light. At random times, stop the light. When the light stops, the other players must try to catch it (stomp on it on the ground, jump for it if it's in the air, etc.).
Getting the right batteries
One of the most important things if when playing flashlight games is getting lots of batteries and getting the best and longest lasting batteries. Every summer we stock up on lots of batteries. Not only do we do a lot of camping during summer but summer always brings with it lots of tropical storms here in Florida which means lots of energy blackouts.

We always get Energizer MAX and Lithium batteries. The Energizer MAX batteries last longer and hold their power for up to 10 years while in storage. The Energizer Lithium batteries hold the Guinness World Record title for the Longest-Lasting AA Battery, they have a 20-year shelf life and they are very lightweight.
And because both Energizer MAX and Energizer Lithium batteries are leak resistant gone are the days of worrying about leaving the batteries in a device and having that device ruined by a leaking battery!
We always get our Energizer batteries at Walmart and I'm loving their new design which makes it easier to find them and choose the right one for our needs.  Right now you can get $1 cash back on any Energizer® MAX variety or $1.25 cash back on any Energizer® Ultimate Lithium™ variety. We always buy Energizer batteries at Walmart and I'm loving their new packaging which makes it easier for you to find the right batteries.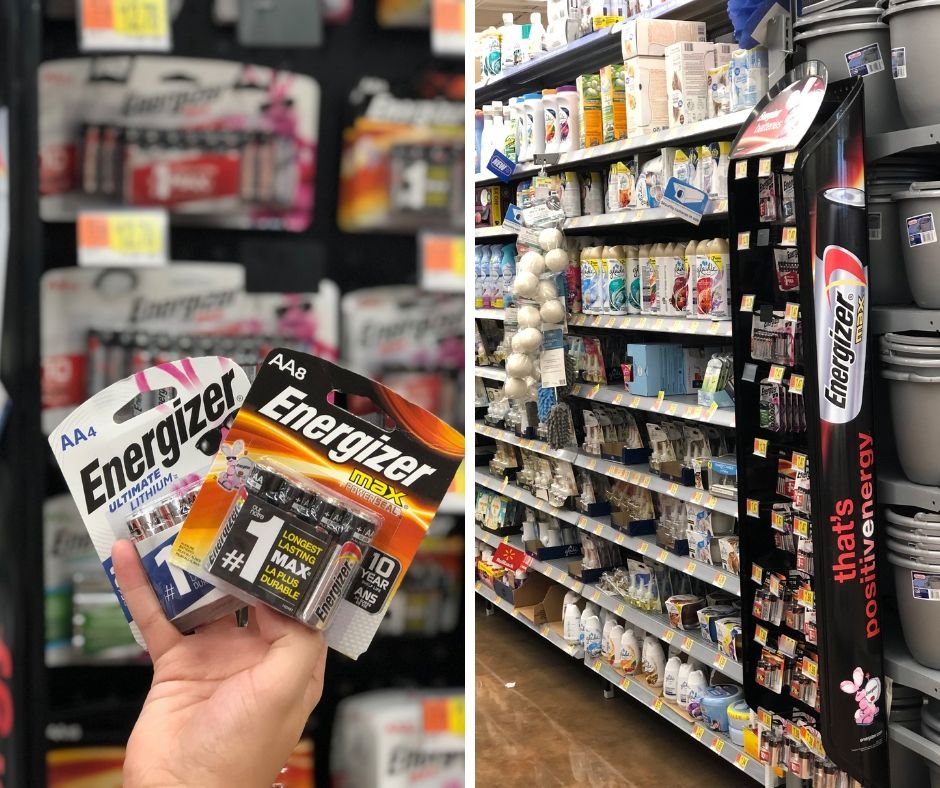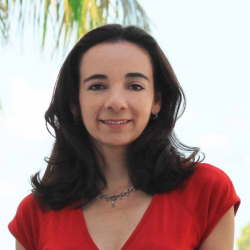 Latest posts by Paula Bendfeldt-Diaz
(see all)