If you've ever been on a family camping trip, you can understand how stressful it can be. Packing the car, dealing with noisy children and animals in tow, not to mention getting all your supplies to the campsite, all of this takes time and energy that could detract from the enjoyment of a camping excursion. That's why it is vital to ensure your camping experience is as stress-free as possible before hitting the road. In this post, we will provide you with tips that will help ensure your next family camping adventure goes by without any hiccups.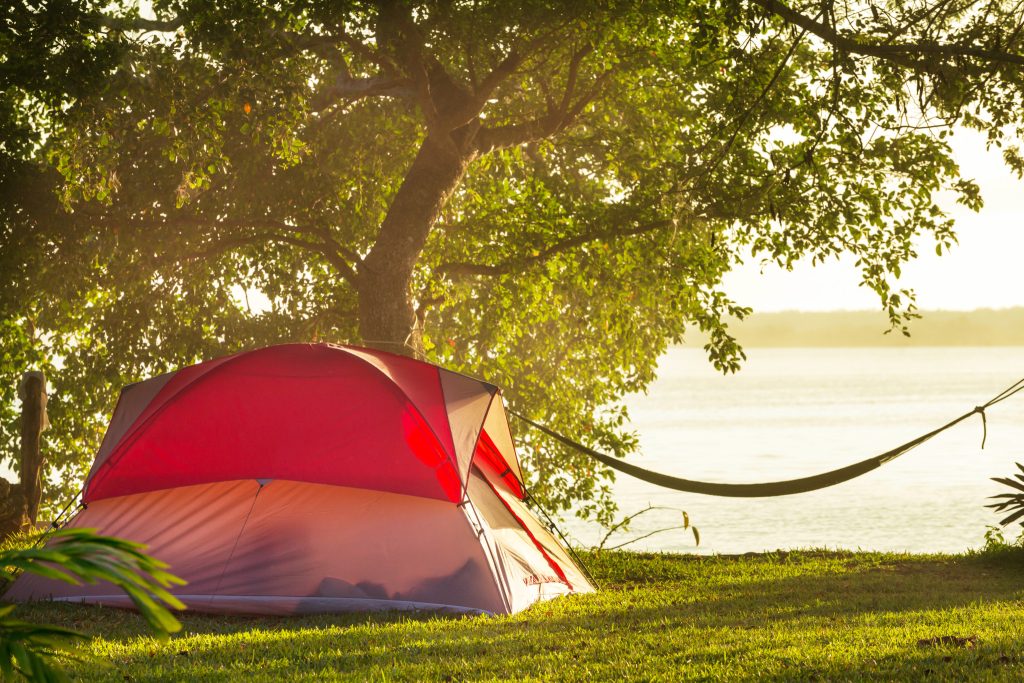 1. Invest in a Portable Power Solution
One of the most common issues when it comes to camping is needing more power to charge your devices. This can be particularly difficult if you stay on the grid for extended periods. Investing in a portable power station can help ensure you always have access to electricity and won't have to worry about going without your devices. The portable power solution you choose should be able to charge all your devices, from smartphones and tablets to cameras and laptop computers.

Depending on how long you will be away from home, it is recommended that you invest in a larger capacity battery pack. The extra battery power will give you more time to relax and enjoy your camping experience without worrying about running out of juice.
2. Pack the Essentials
It's important to remember that camping is about returning to basics, so it's important to only bring the essentials. Ensure you have all the necessary items like sleeping bags, camping stoves and utensils, flashlights, and a first-aid kit.
Packaging plenty of snacks and non-perishable food items in case of emergency is also a good idea. This will help ensure your family is always well-fed and won't have to worry about running out of food. Clothing should also be kept to a minimum since you won't need too many changes of clothes. Pack items that can be layered so that you will always be prepared for changing temperatures. Bring activities and books to keep them entertained if you are camping with kids. This way, you won't have to worry about what your kids are doing while you are trying to relax.
3. Plan Ahead
Make sure to plan ahead of time so that you won't have to scramble when you arrive at the campsite. Map out your route, check for possible weather warnings, and familiarize yourself with the area before you set off on your camping trip. It is also essential to research what type of wildlife you might encounter and ensure the proper supplies in an emergency.
Ensure all your accessories and gear are packed and ready before your trip so you won't have to worry about forgetting anything at home. Before leaving, check to ensure everything is in good working condition. The last thing you want is to arrive at your campsite and find out something isn't working correctly. RV campers should also make sure to have all the necessary supplies and accessories before hitting the road. Check for any possible maintenance issues and ensure that everything is working properly.
4. Choose a Camping Site Closer to Your Home
The closer the camping site is to your home, the less time you will spend on the road. This will give you more time to relax and enjoy your camping trip without worrying about long drives and traffic jams. It is also essential to ensure that the campsite fits your needs and can accommodate all your family members. Make sure to read up on the campsite's policies and amenities before booking your stay. In an emergency, being closer to home will also make it easier for you to get help if needed.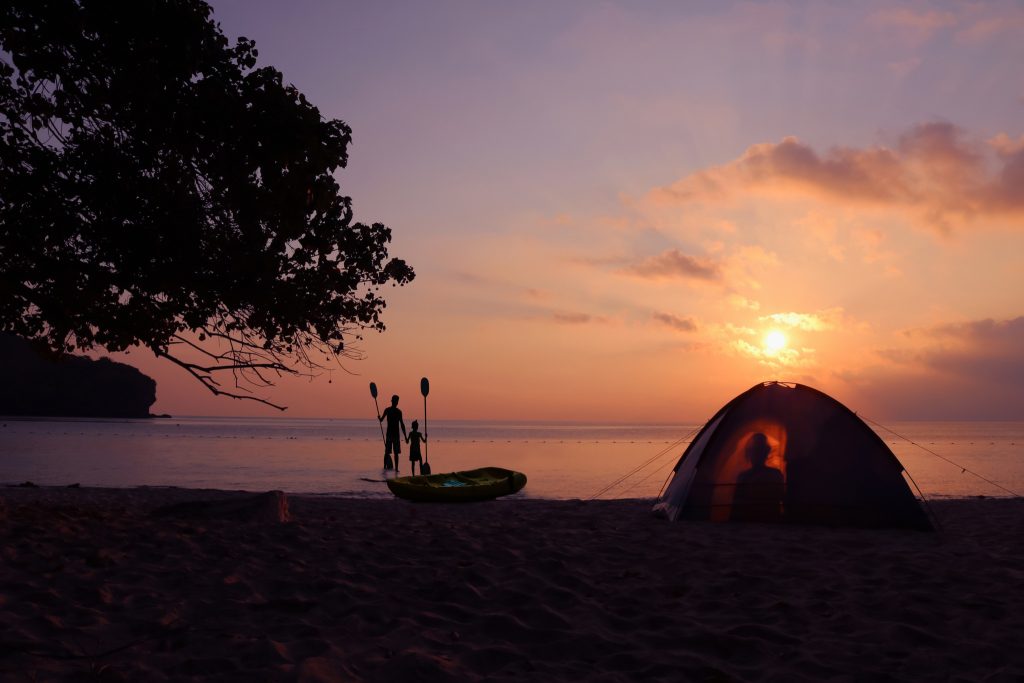 5. Think About Safety
Ensure your campsite has a first-aid kit and emergency supplies in case of accidents or injuries. An insect repellent is also a must, as bugs can be a significant nuisance when camping outdoors. Keep an eye on the weather and ensure you don't venture too far from the campsite when exploring. Bringing a whistle or flare gun is also a good idea in case you get lost. A GPS device can also be helpful if you are off the beaten path. Getting the contact details of local emergency services is also a good idea in case of any medical or other emergency.
Brief everyone about proper camping etiquette and safety tips. Teach younger family members about animal and plant life, as well as what to do in case of an emergency. Be aware of your surroundings and be extra vigilant when children are around.
6. Choose Simple Activities
Boredom can always creep in when camping, but there are a few fun activities that you can do to keep everyone occupied. Take a nature walk and explore the local area. You can also try some simple outdoor games like frisbee or badminton. Bring along a book of bird calls and see if you can identify the different species. Stargazing is also fun when camping, as there are no distractions from city lights. The night sky can be mesmerizing and a great way to pass the time.
Scavenger hunts can be fun for the whole family, encouraging everyone to explore their surroundings. For a yummy snack, you can also try simple campfire recipes like banana boats. Just remember to keep it simple and enjoy the time spent with your family.
7. Teach Your Kids to Be Responsible
Camping is a great way to teach your kids about responsibility. Give them small tasks, such as collecting firewood and setting up the tent, so that they can feel more involved in the process. This will help them build confidence and gain a sense of accomplishment when completing their tasks.
Teaching your kids how to care for the environment is also essential. Show them how to pick up trash and recycle waste so that they can help protect the environment while camping.
Even small tasks, such as taking turns in cooking meals, can teach your kids valuable lessons about teamwork and cooperation.
Camping is a great way to get the family together, have some fun, and make memories that will last a lifetime. However, it can also become a disaster if the right measures are not taken. Following these simple steps can keep your camping trip safe and enjoyable for everyone.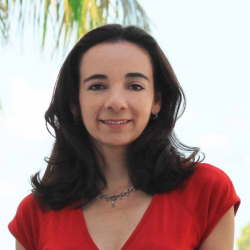 Latest posts by Paula Bendfeldt-Diaz
(see all)