If you're traveling to Orlando with family renting a vacation home can be the best option and Reunion Resort has a wide variety of luxury vacation homes to choose from.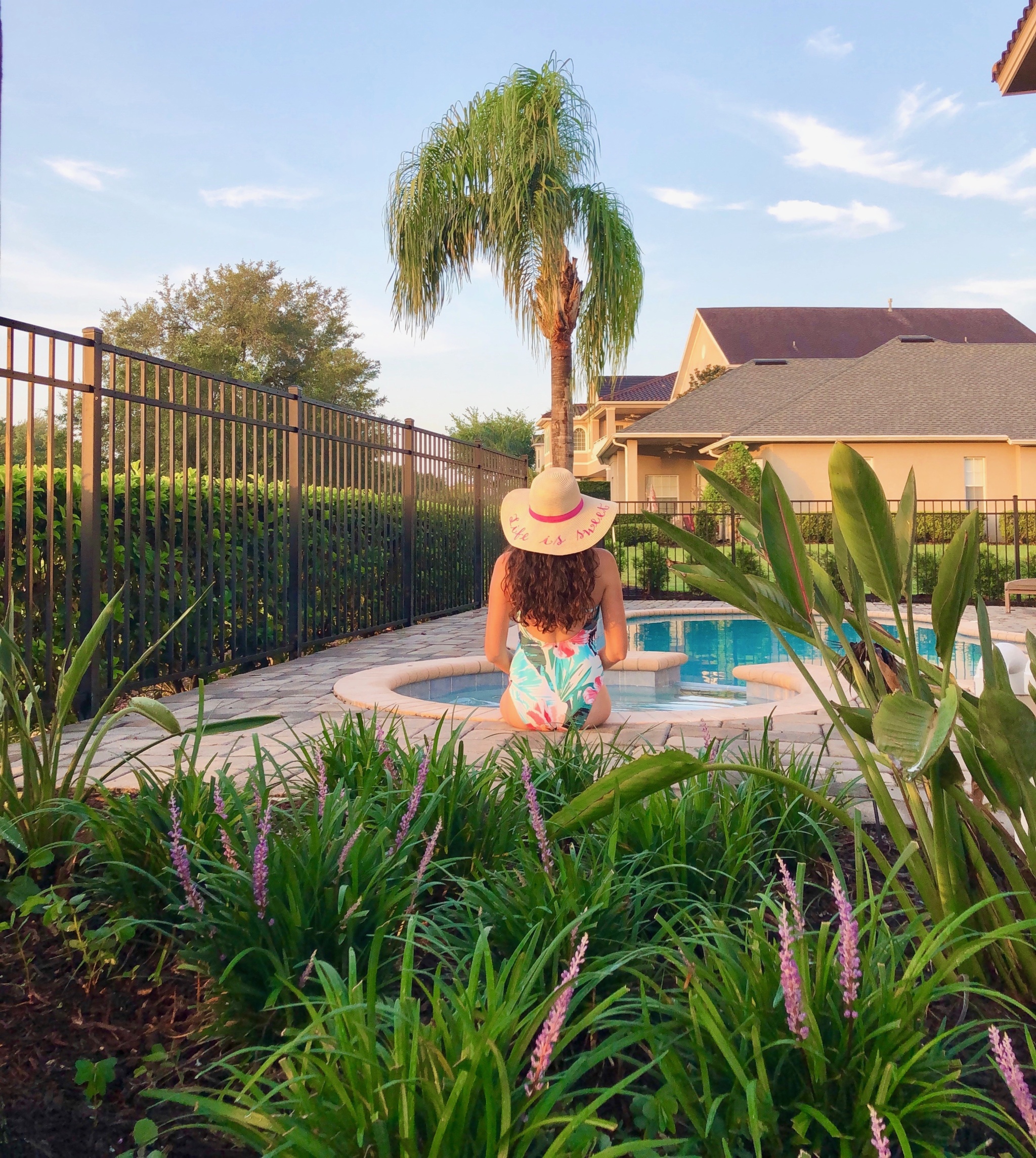 Taking vacations together as a family is one of my favorite things to do. But staying in a traditional hotel can get cramped quickly – especially when you're traveling with extended family. That's why we love renting vacation homes when we travel. So, when we decided to take a family vacation to Orlando with my brother and his family this summer, I immediately knew we were going to book a luxury vacation home at Reunion Resort.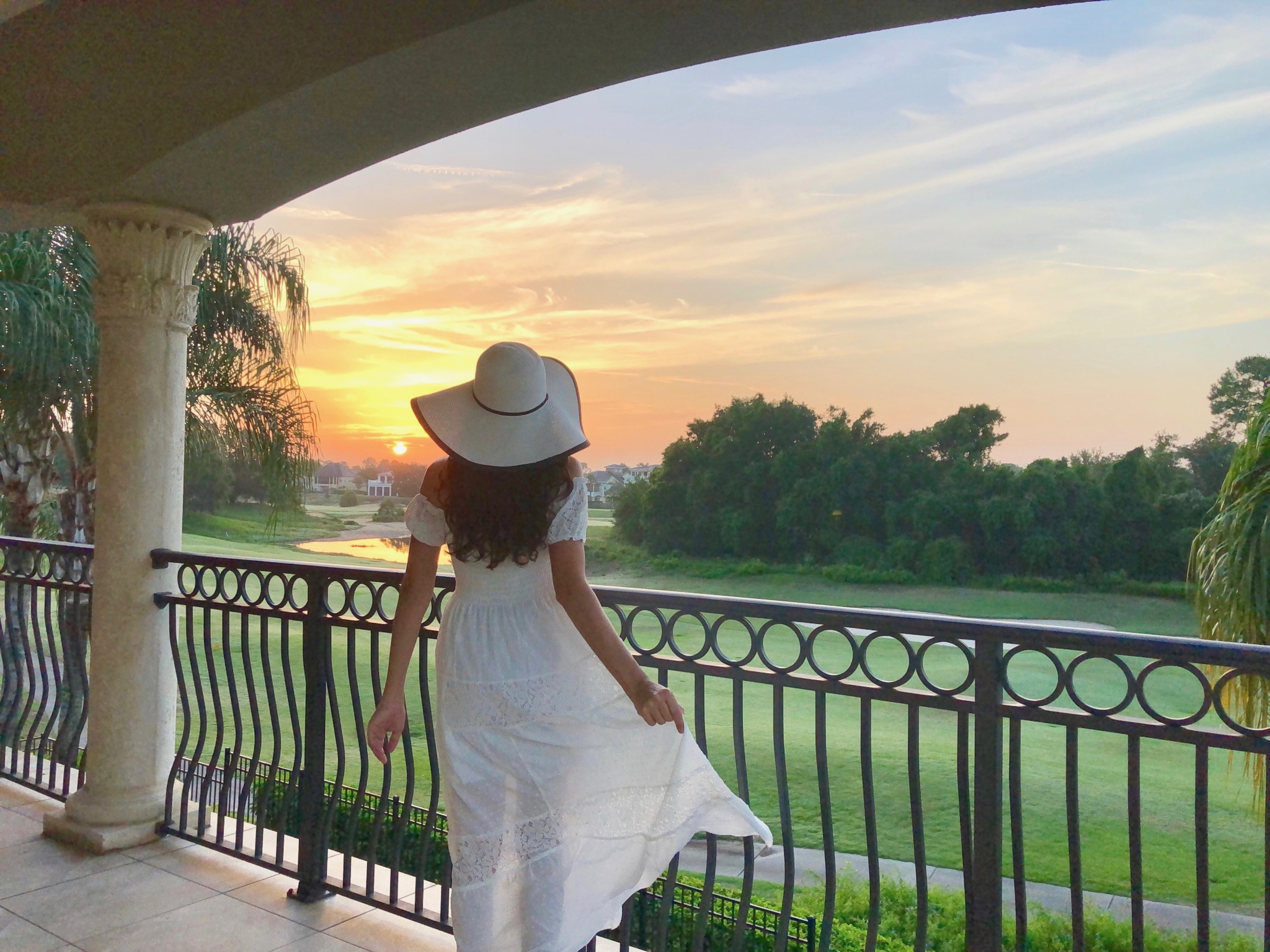 Booking a vacation home is the best way for a family to completely enjoy their vacation while also having all the comforts of home at their fingertips. And while renting a vacation home is a great way to relax on your vacation, how many vacation homes in Orlando also provide you with access to resort amenities? That is why we chose Reunion Resort!
In addition to getting the opportunity to enjoy your vacation in an amazing house, your family can also use all the resort's amenities free of charge. That means you can relax in the resort's beautiful pools, book a spa appointment, head to the golf course, or a play a game of tennis on the resort's properties.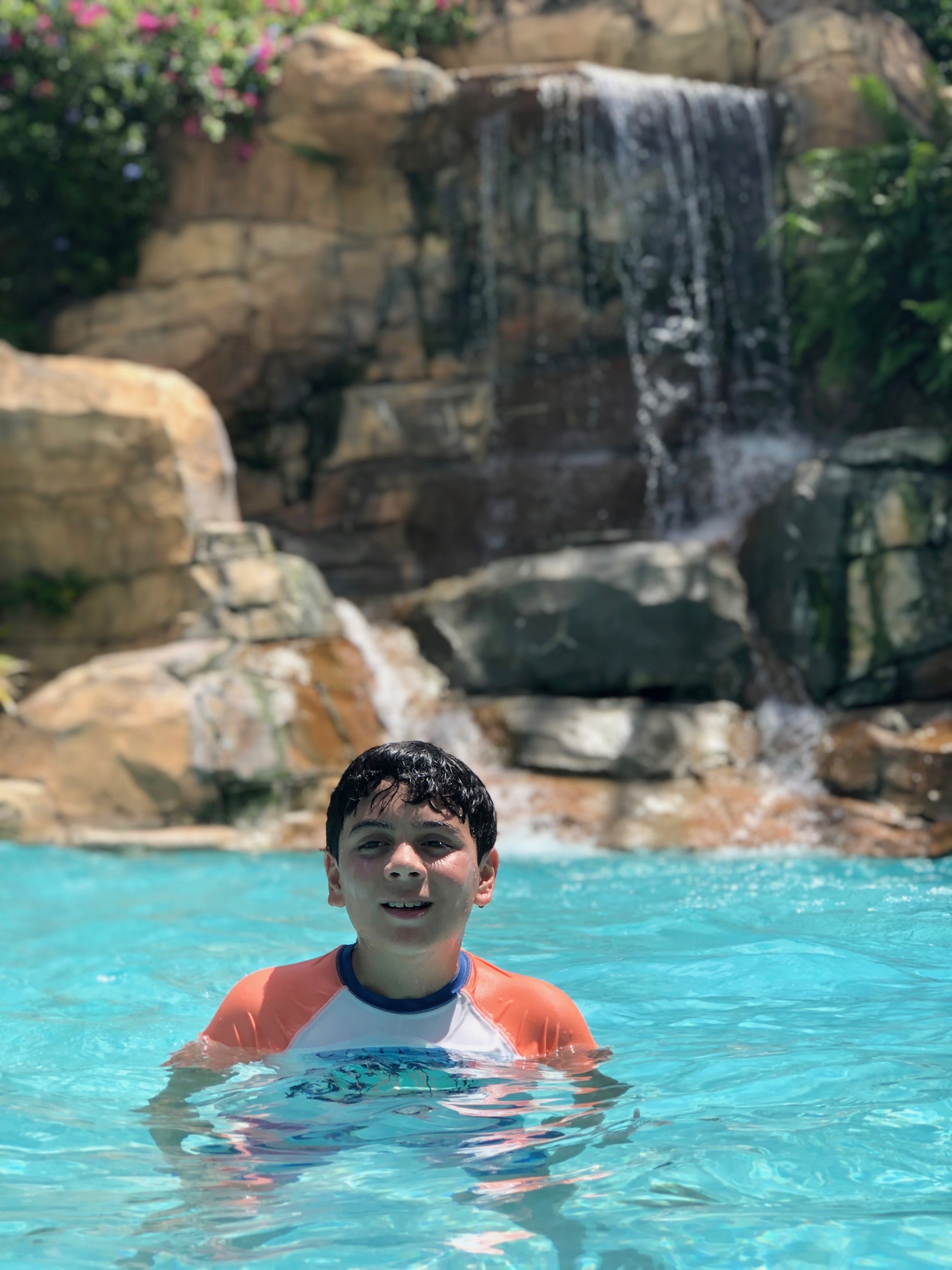 My kids had a blast enjoying Reunion Resort's water park, which features a big water slide for the older kids and a fun play area for the younger children as well as a lazy river and beautiful gardens and waterfalls.
On top of the amazing resort amenities, you won't believe the level of luxury and comfort found inside the resort's vacation homes. Homes on the resort range from three to 13-bedroom homes, each featuring spacious living areas, gourmet kitchens, and often a little something extra.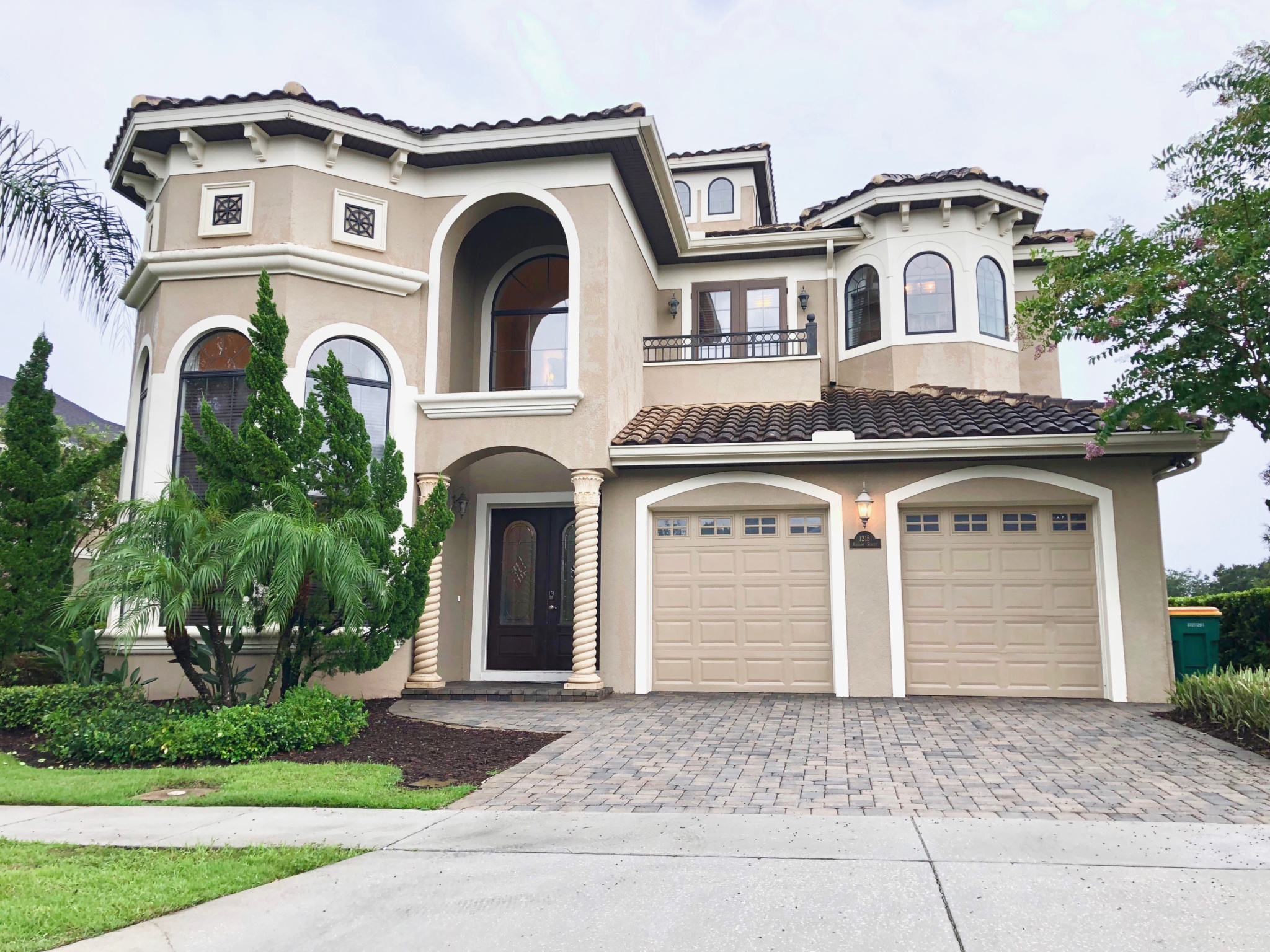 We stayed in a gorgeous seven-bedroom villa with a fantastic view of the golf course and a private pool. The rooms were spacious and beautiful decorated.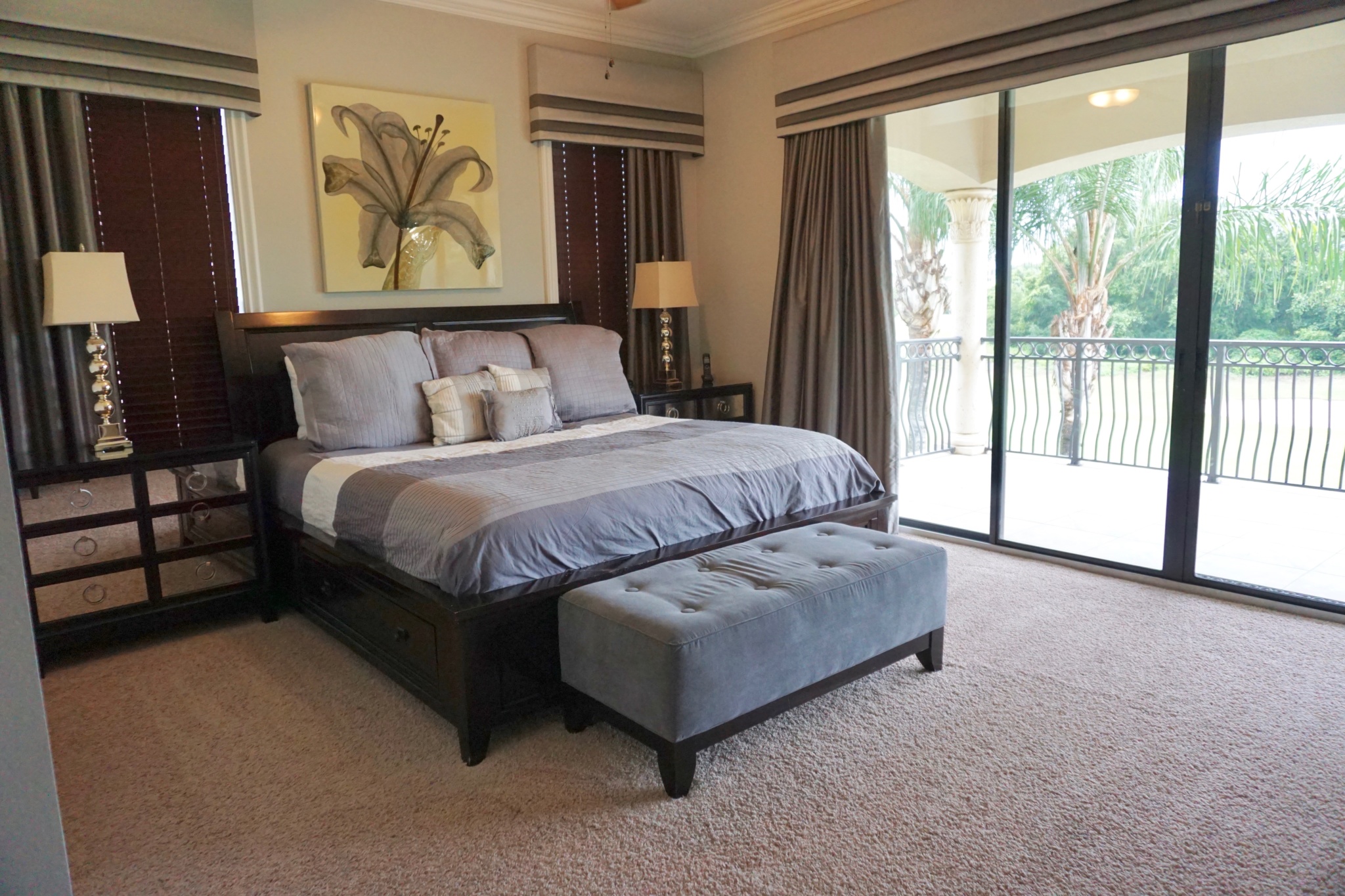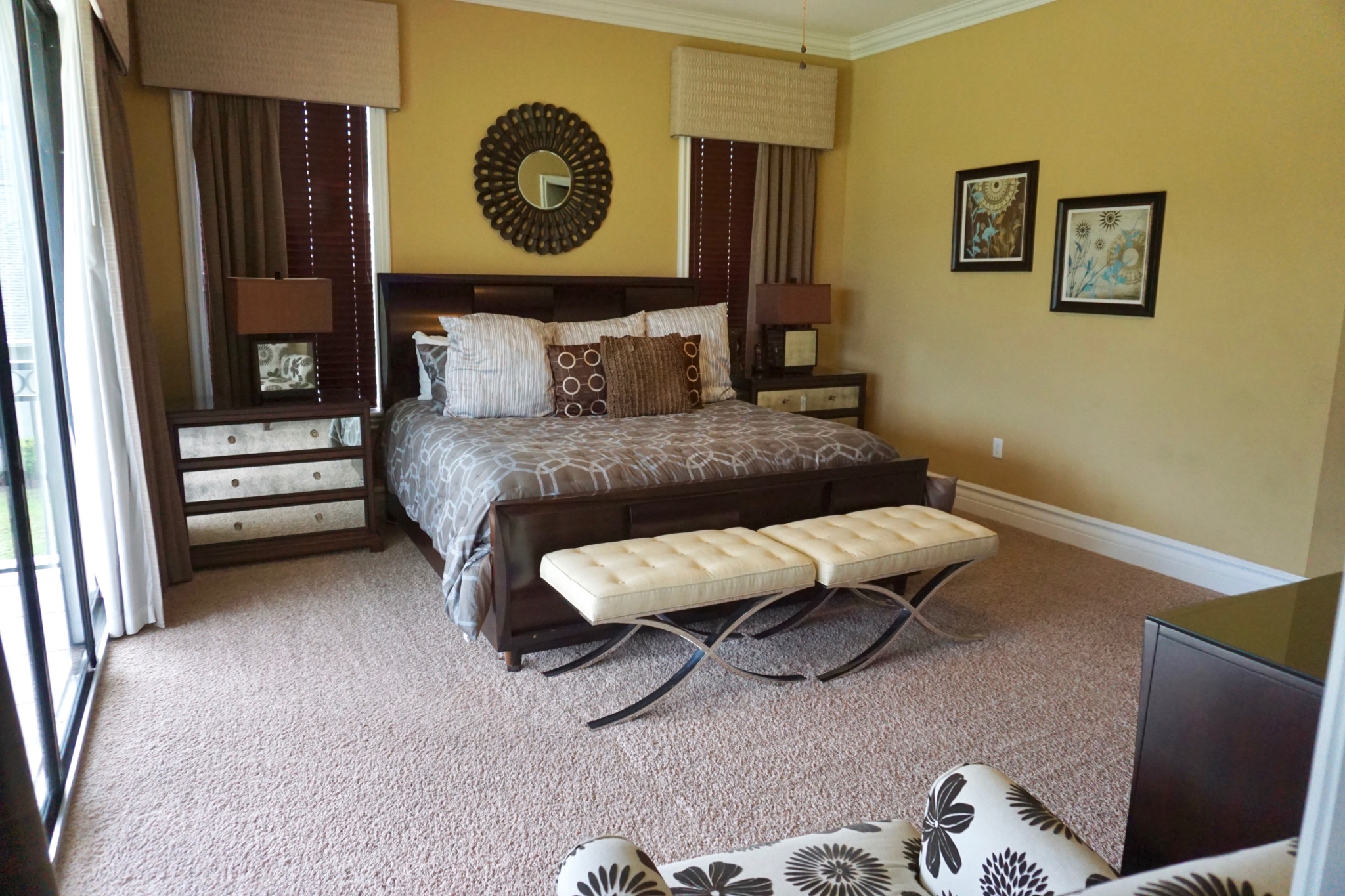 Some of the rooms with fun themes for the kids. Which they loved!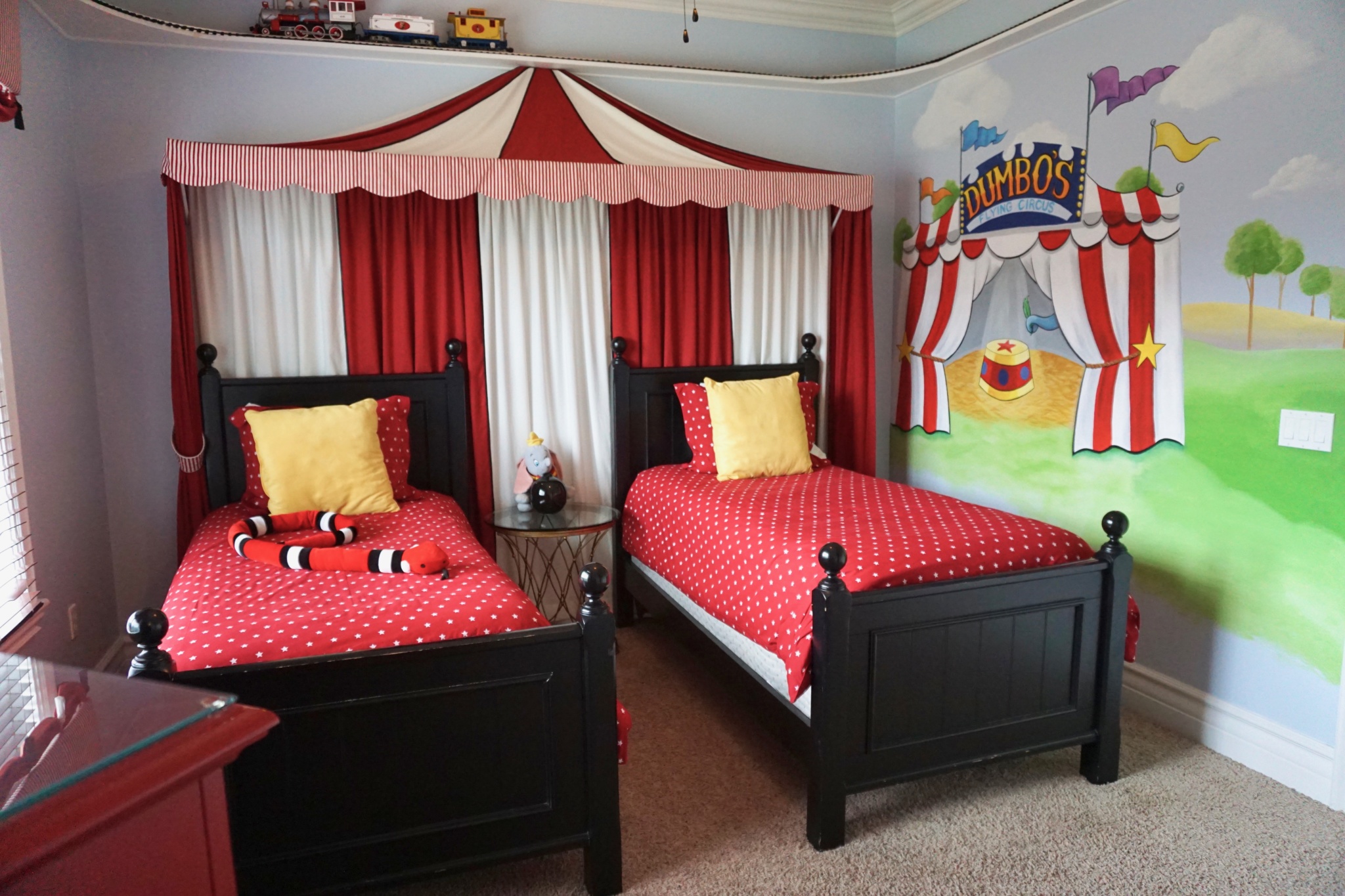 All of the rooms had their own private bathroom, making this ideal for a family reunion or group of friends as everyone has their own space and lots of privacy.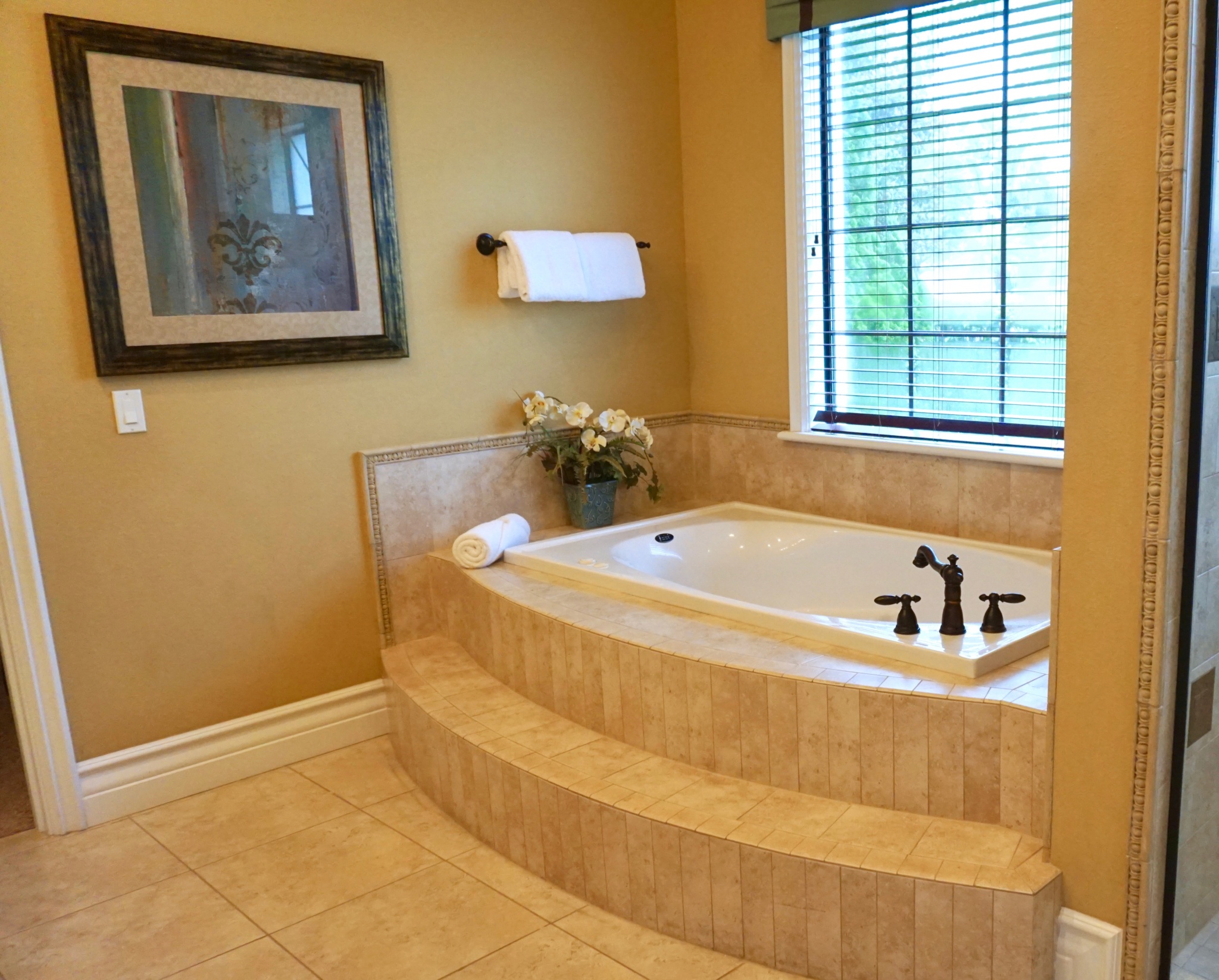 Not only was there enough room for everyone, there where also lots of areas for everyone to come together as a family and for us to create some amazing family vacation memories.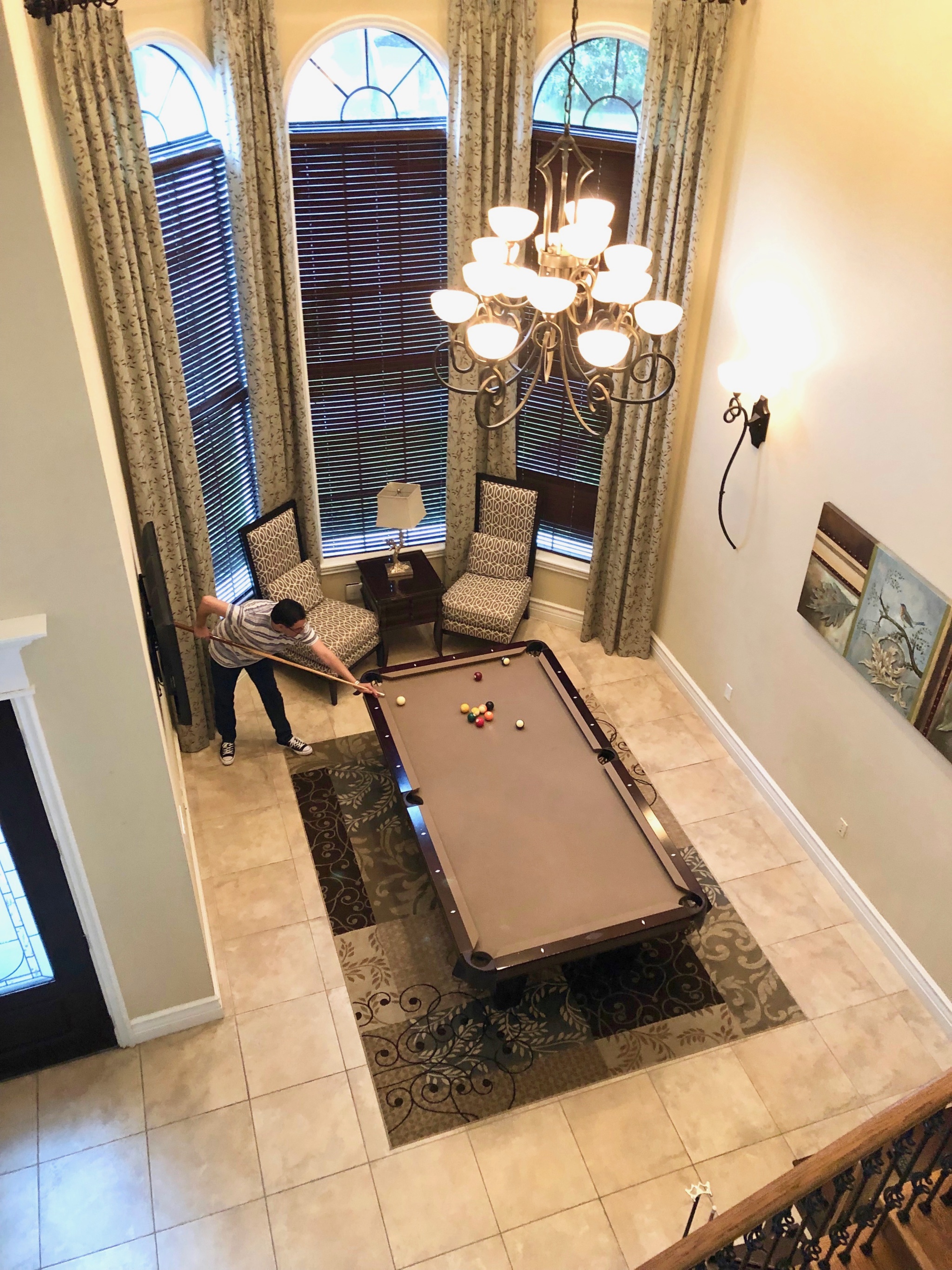 From the private pool and the in-home movie theater to the pool table, there was so much to do without even having to leave our vacation home. It was wonderful to simply walk out the back yard to enjoy our own private pool. We even had a little impromptu BBQ family pool party. It was so much fun!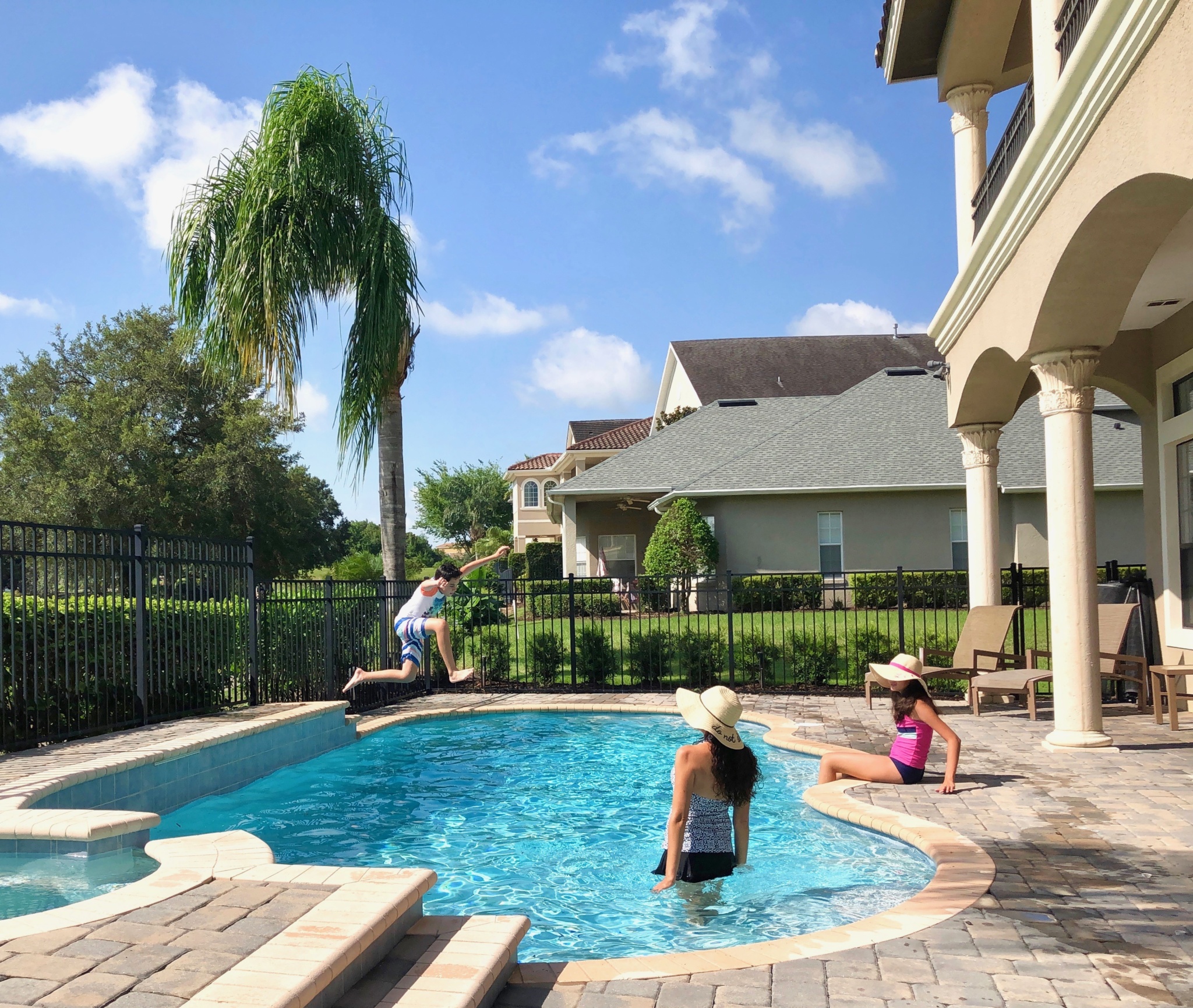 One of my favorite features of our Reunion Resort luxury vacation home was the in-home movie theater. It was especially great for those few rainy days we got as it provided us with something fun we could all do without leaving our vacation home and without spending extra.
The resort is home to three of the best golf courses in Florida. The courses are designed by Tom Watson, Arnold Palmer, and Jack Nicklaus – and they're all included with your stay!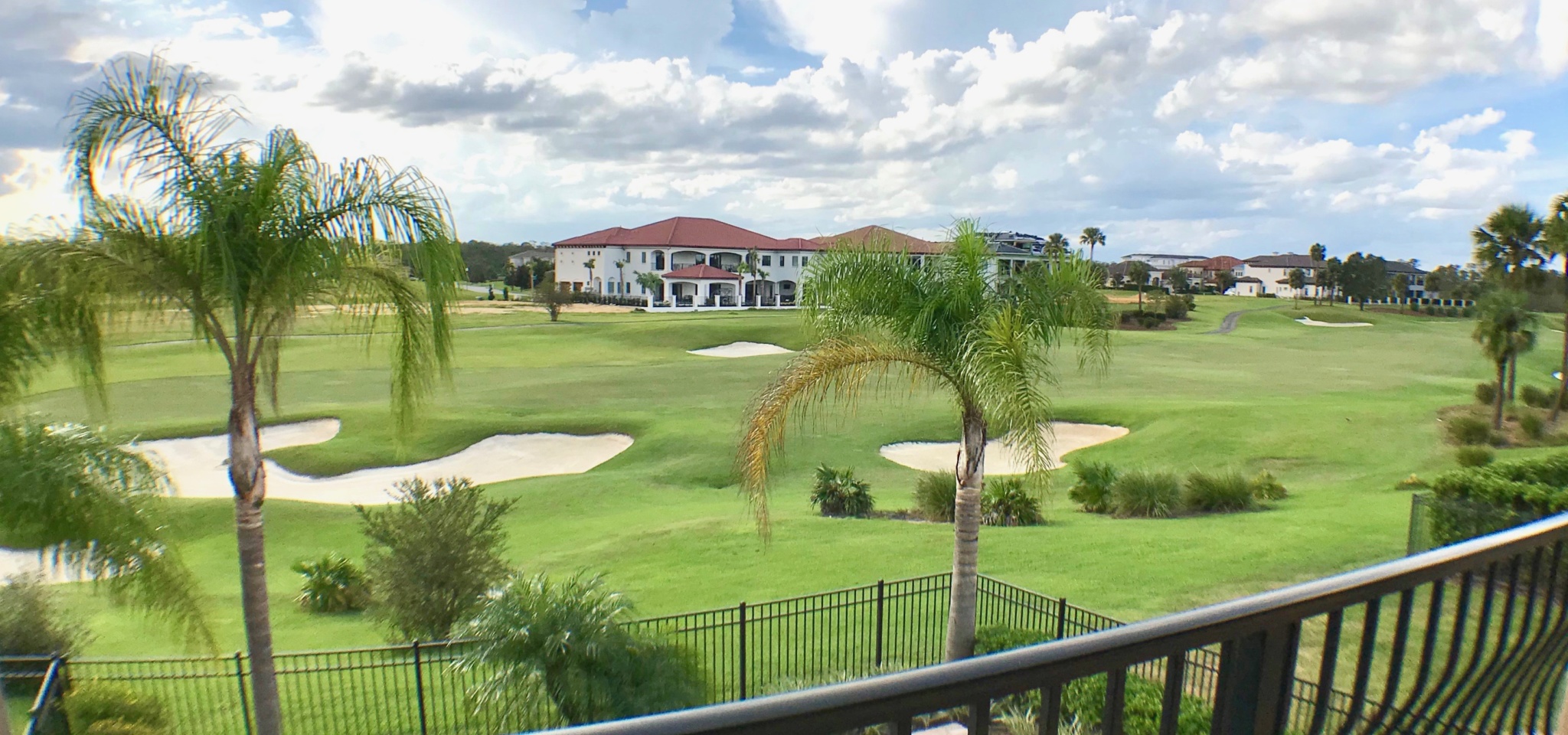 And in addition to the amazing golfing, Reunion Resort is also home to a variety of great dining options from Eleven, an upscale steakhouse, to the Clubhouse Grill, a casual restaurant perfect for breakfast or lunch.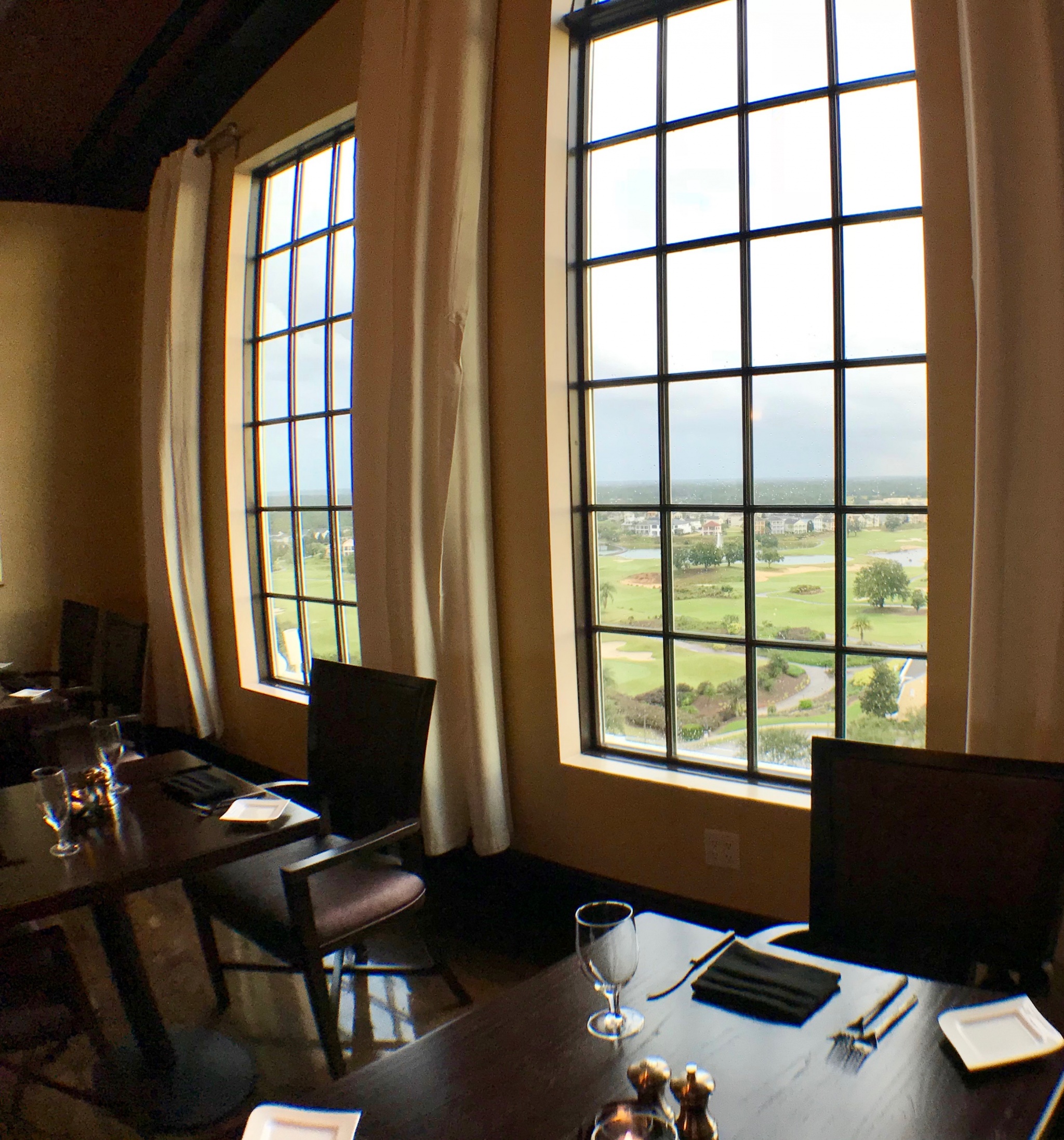 But after spending all day at the pool or taking a trip to Disney, you may not feel like heading out to a restaurant! Luckily, each home is outfitted with an amazing kitchen – I loved hanging out there cooking for my family and discussing our fun day.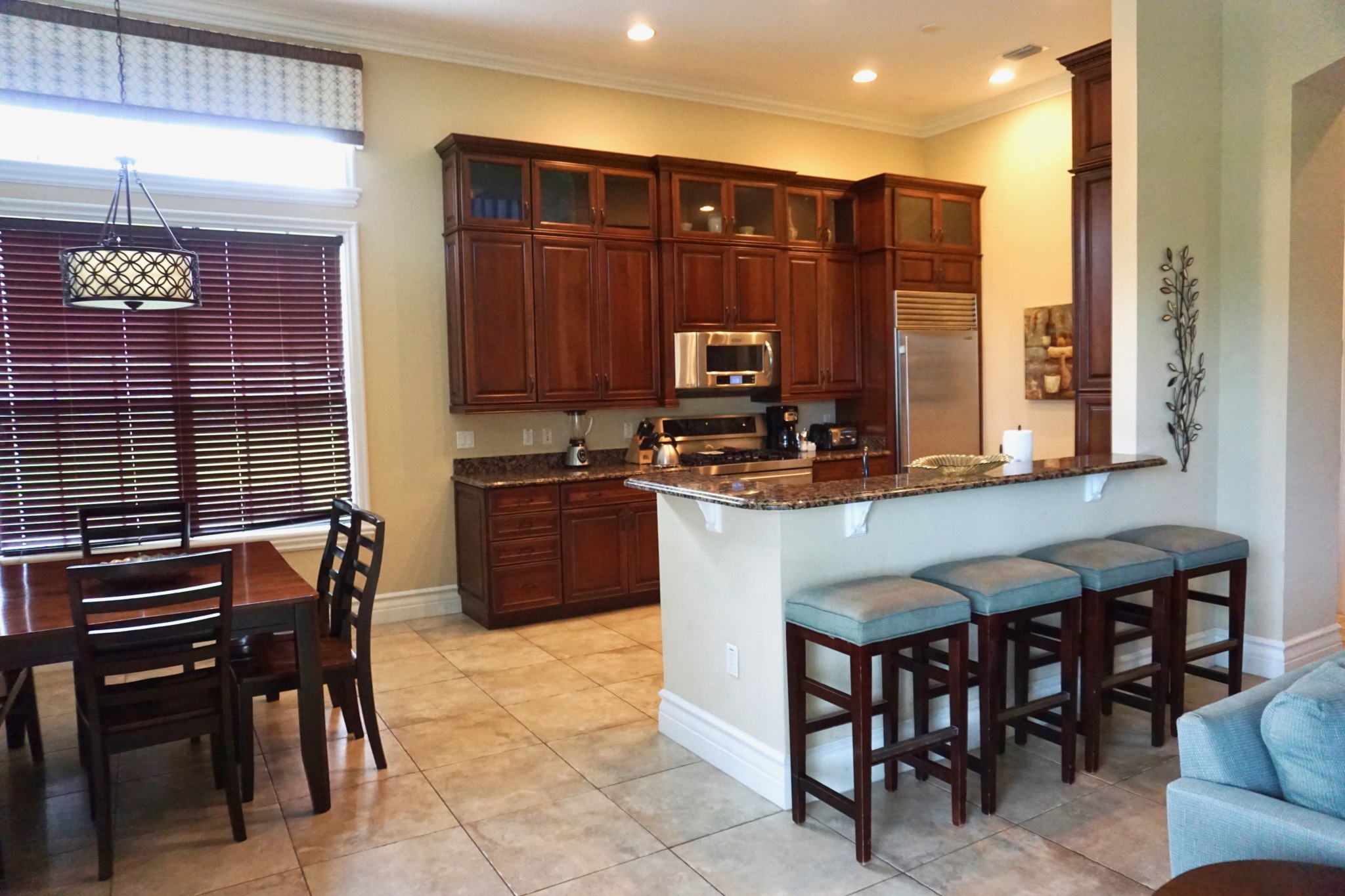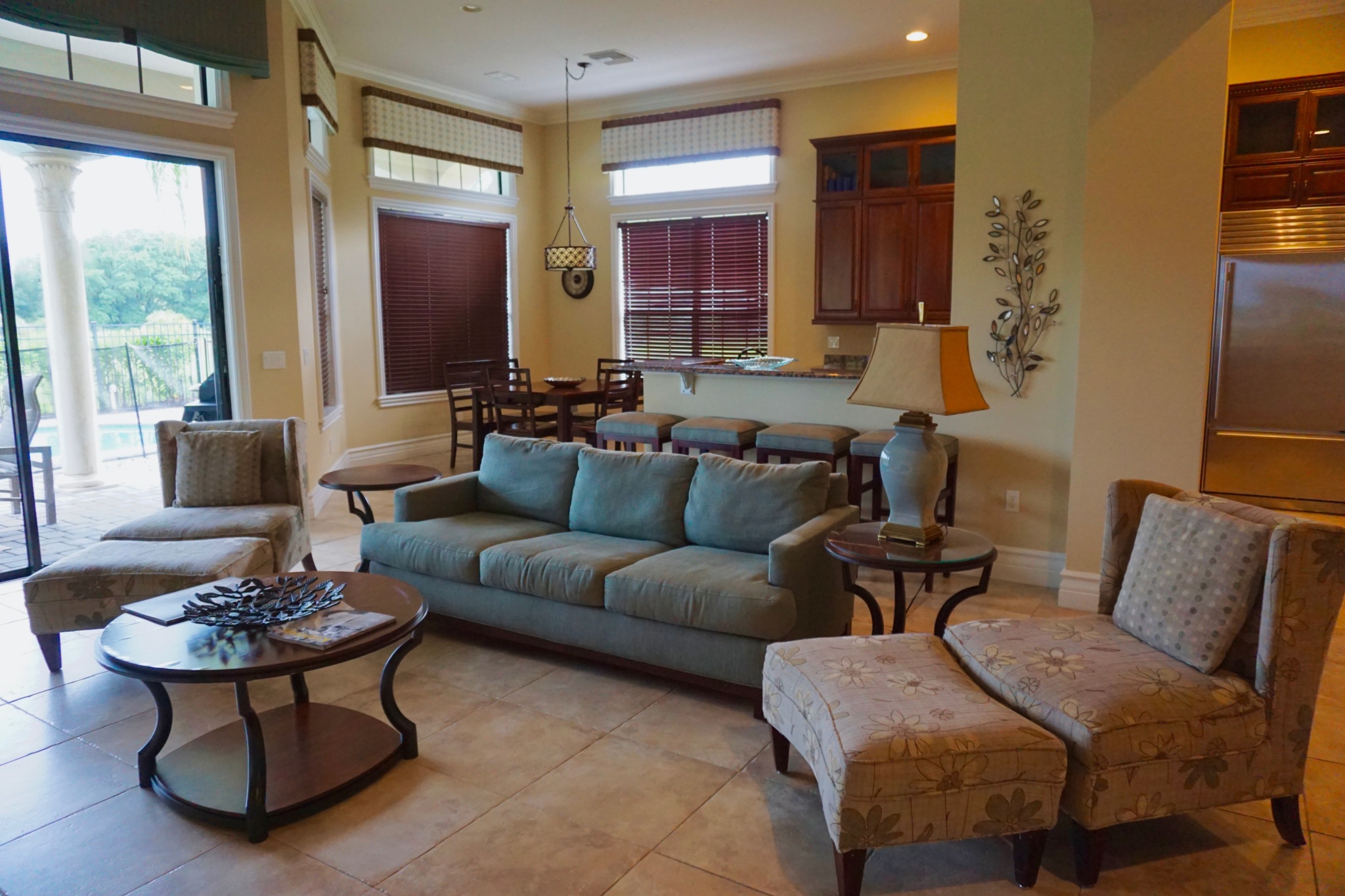 And on top of enjoying the luxury cooking space, resort residents also have access to in-room dining. Simply call one of the resort's restaurants and have your meal delivered to your door!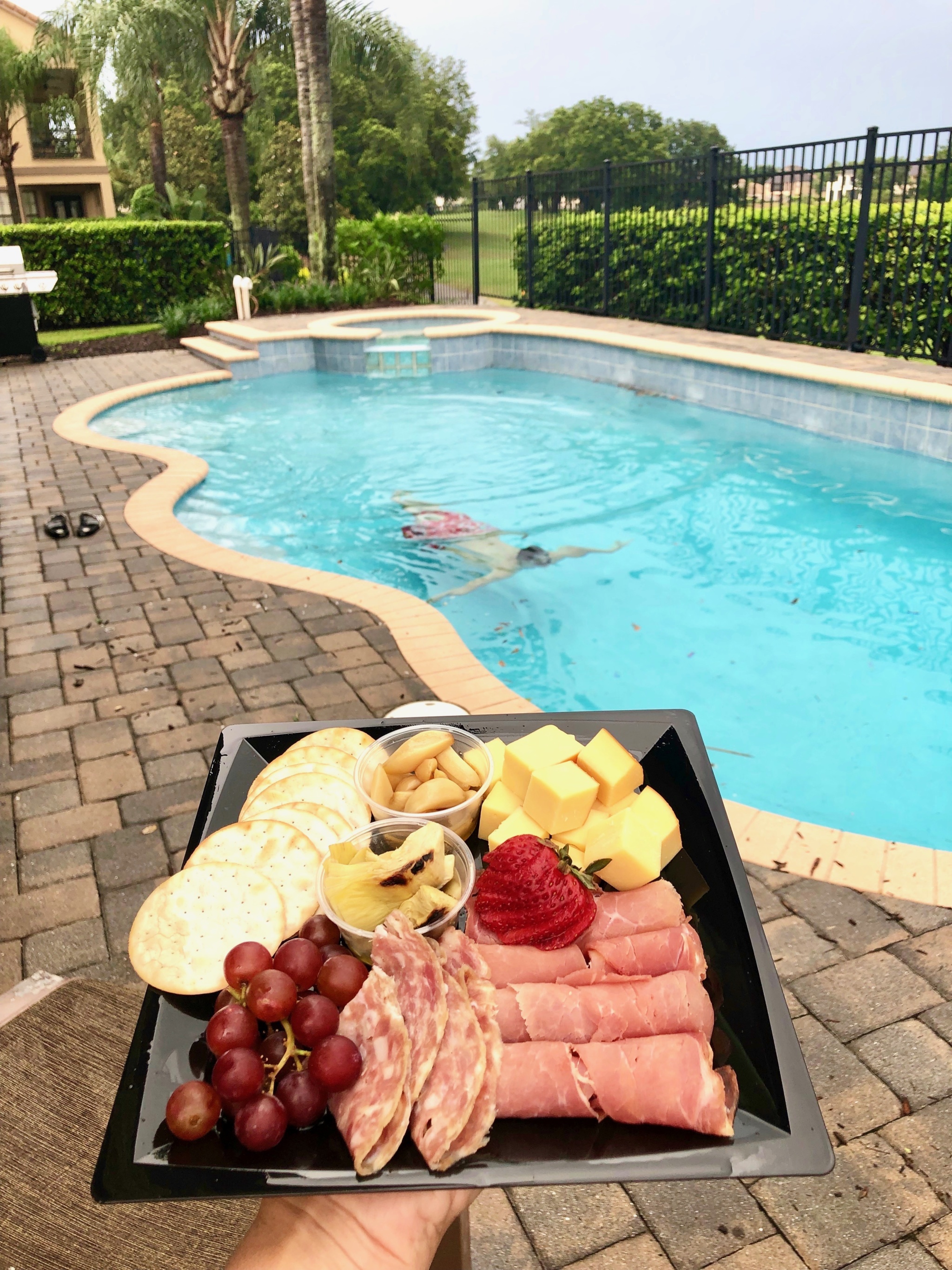 With all these amazing amenities, you may think booking a vacation home for your next family trip to Orlando is out of your budget. Think again! Throughout the summer, kids eat free at the resort. And you can save an additional 20% off villas or 10% off select vacation homes by entering the promo code SAVE20 at checkout using this booking link!
So, if you're looking for accommodations for your next Orlando trip, visit Reunion Resort to find a luxury vacation home that's perfect for your family! And check out their current specials and packages HERE.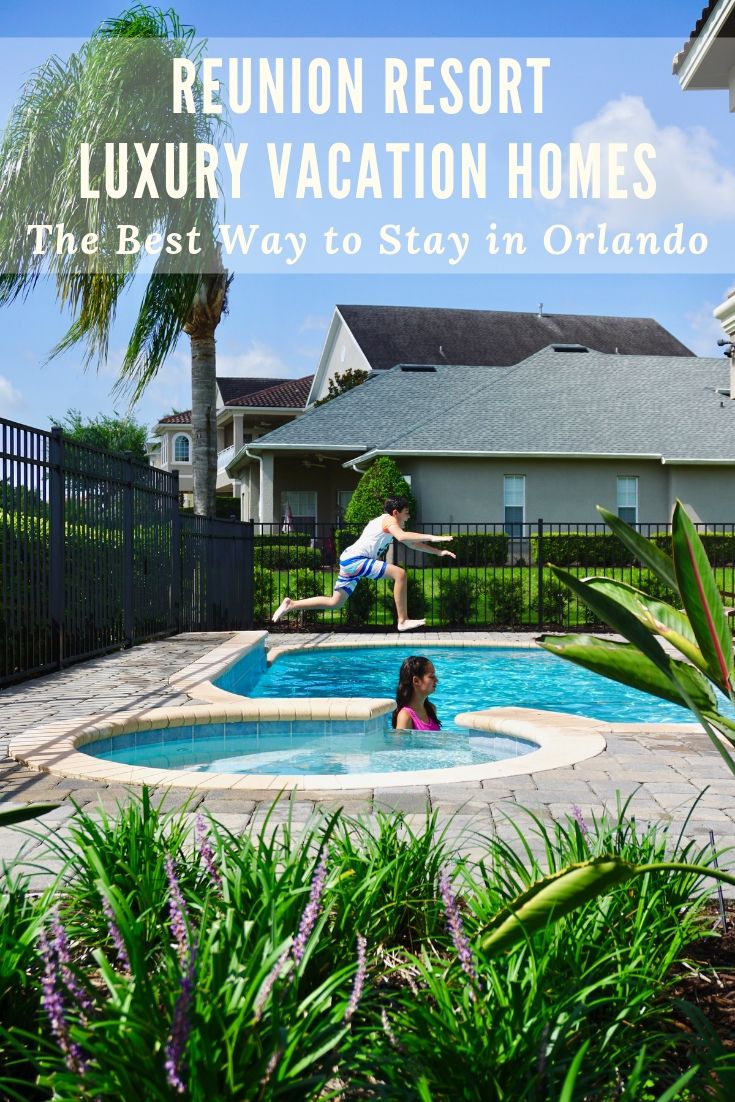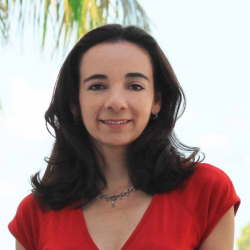 Latest posts by Paula Bendfeldt-Diaz
(see all)