Move over hot chocolate, there's a new hot beverage in town! The traditional horchata gets a winter makeover in this delicious hot pumpkin horchata drink that is sure to become your favorite winter drink.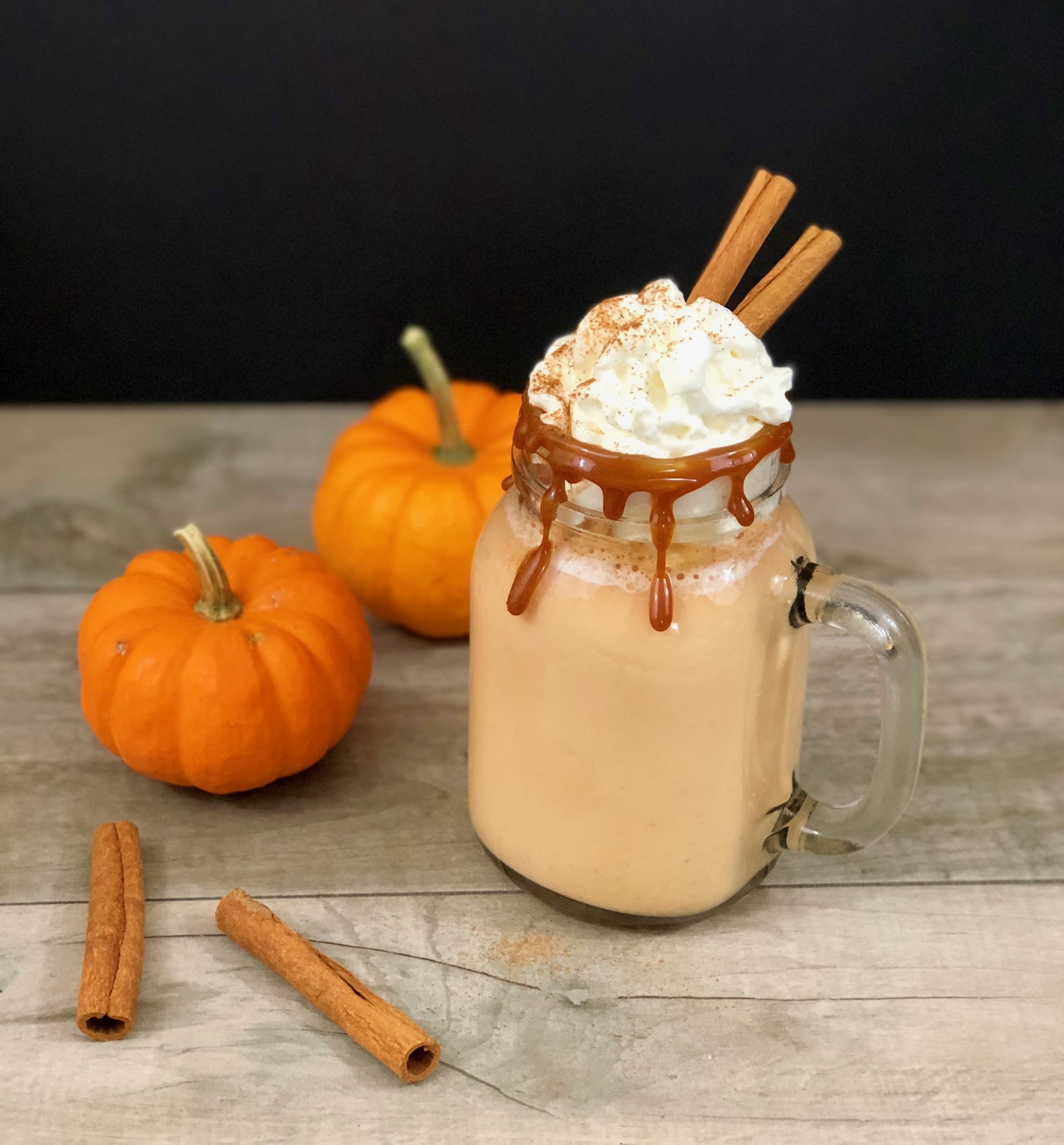 I have been dreaming of hot and comforting winter drinks lately but I wanted to try something different. A few days ago I made a spiked horchata cocktail recipe and that got me thinking. Why not make a hot version?
Horchata is a rice and milk-based drink traditional to many Central American and South American countries. Each country has a slightly different recipe for this traditional rice drink. For this recipe, I will simplify the traditional Guatemalan horchata recipe which usually includes and squash seeds (pepitoria). I also gave it a fall makeover by adding pumpkin, whipped cream and dulce de leche. If you're a fan of horchata or are just looking for another delicious fall drink be sure to check out my recipe for spiked horchata!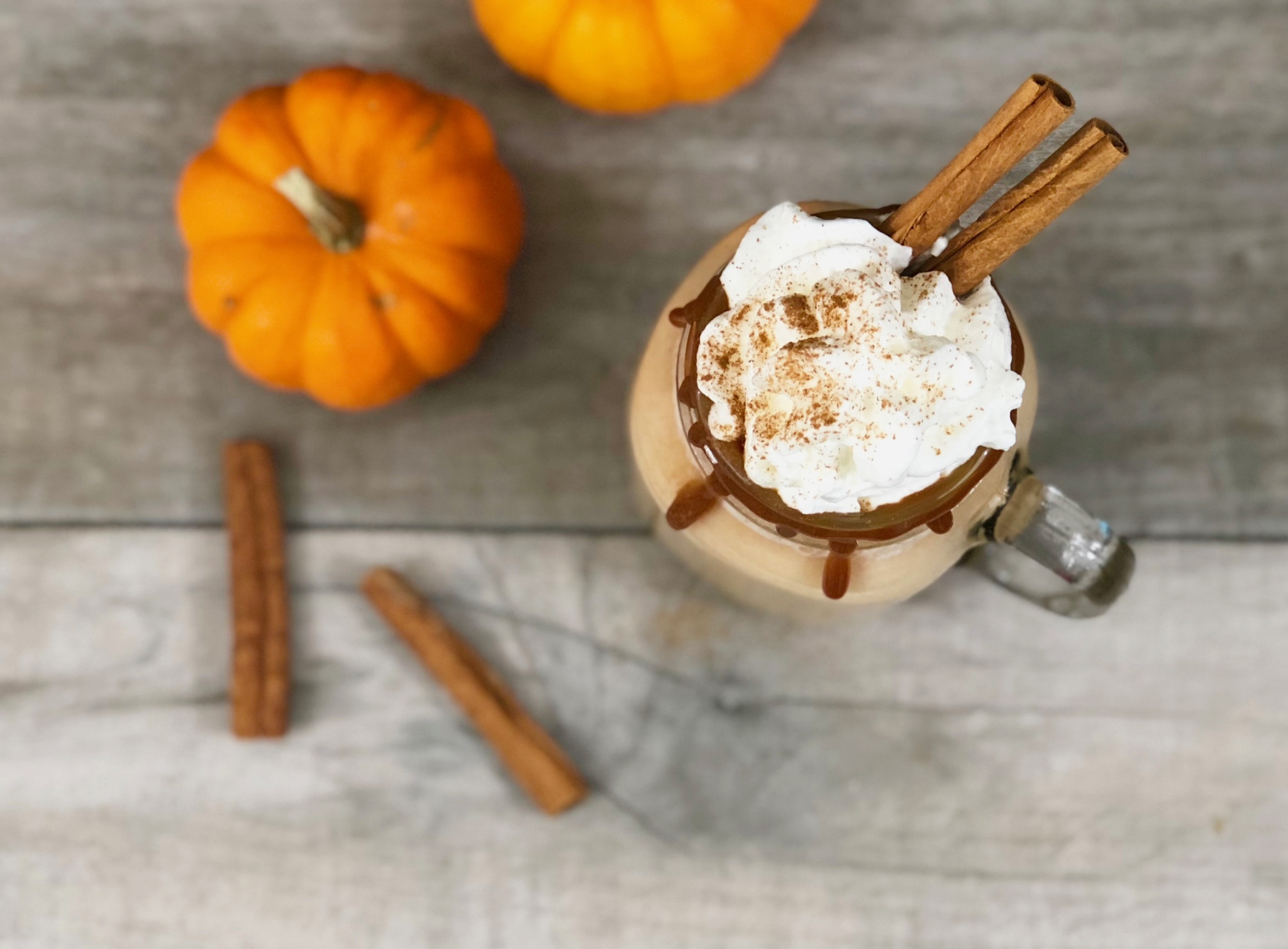 I grew up in Guatemala drinking horchata at birthday parties as a kid and the flavor and aroma of this traditional drink always bring back great memories. Horchata is usually served over ice but this warm version combined, for me, the comforting feeling you get when you're enjoying a warm drink with the wonderful memories that I associate with drinking horchata. This might just have become my new favorite warm beverage. This hot drink is just what you want to sip when you're curled up on the couch wearing warm socks.
Hot Dulce de Leche Pumpkin Horchata
Ingredients
1 cup uncooked white rice
4 cups of water
2 cinnamon sticks, + more for garnish
1 cup of coconut milk (you can also use regular milk or almond milk)
½ cup sweetened condensed milk
1 teaspoon ground cinnamon
1 teaspoon vanilla extract
1/2 teaspoon pumpkin spice
1/2 cup pumpkin puree
whipped cream
dulce de leche or cajeta
Instructions
Place the rice and cinnamon sticks in the water and soak in the refrigerator for at least 8 hours or overnight.
Remove the rice water from the refrigerator and discard the cinnamon sticks.
Pour rice water and rice in a blender and blend on low until the rice is well ground, for about 4-5 minutes.
Strain into a pitcher using a fine mesh sieve. Strain again lining the mesh sieve with cheesecloth. If there is still ground rice left in your rice water pass it through the cheesecloth a second or third time. Make sure all the gritty rice residue has been removed.
Rinse the blender to remove any rice residue.
Return the rice water to the blender and add the coconut milk, sweetened condensed milk, pumpkin puree, cinnamon, vanilla and pumpkin spice.
Blend until all ingredients are combined.
Heat the horchata in the stovetop or microwave.
While the pumpkin horchata is heating up rim a couple of glasses with dulce de leche or cajeta. Pour the dulce de leche in a small dish and dip the rim of the glasses or cups in the dulce de leche.
Pour horchata hot pumpkin horchata into the dulce de leche rimmed cups.
Top with whipped cream, sprinkle a dash of pumpkin spice and garnish with cinnamon sticks.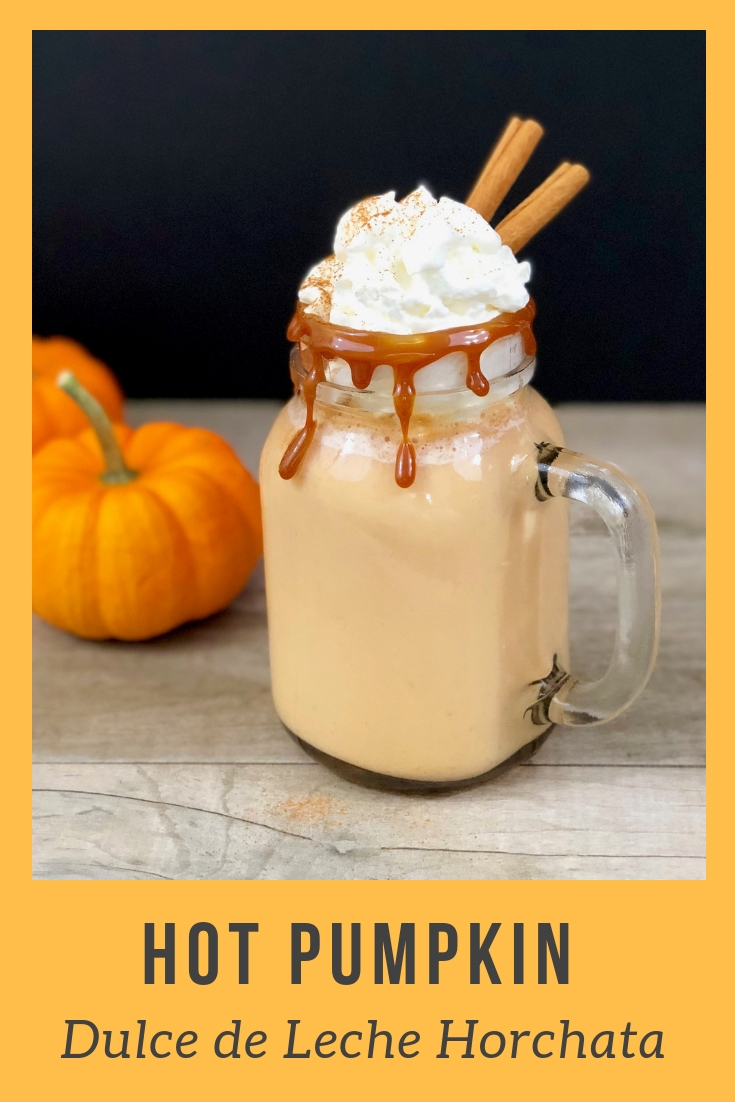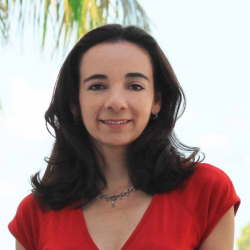 Latest posts by Paula Bendfeldt-Diaz
(see all)