This spiked horchata cocktail is ideal for enjoying on your Day of the Dead celebrations.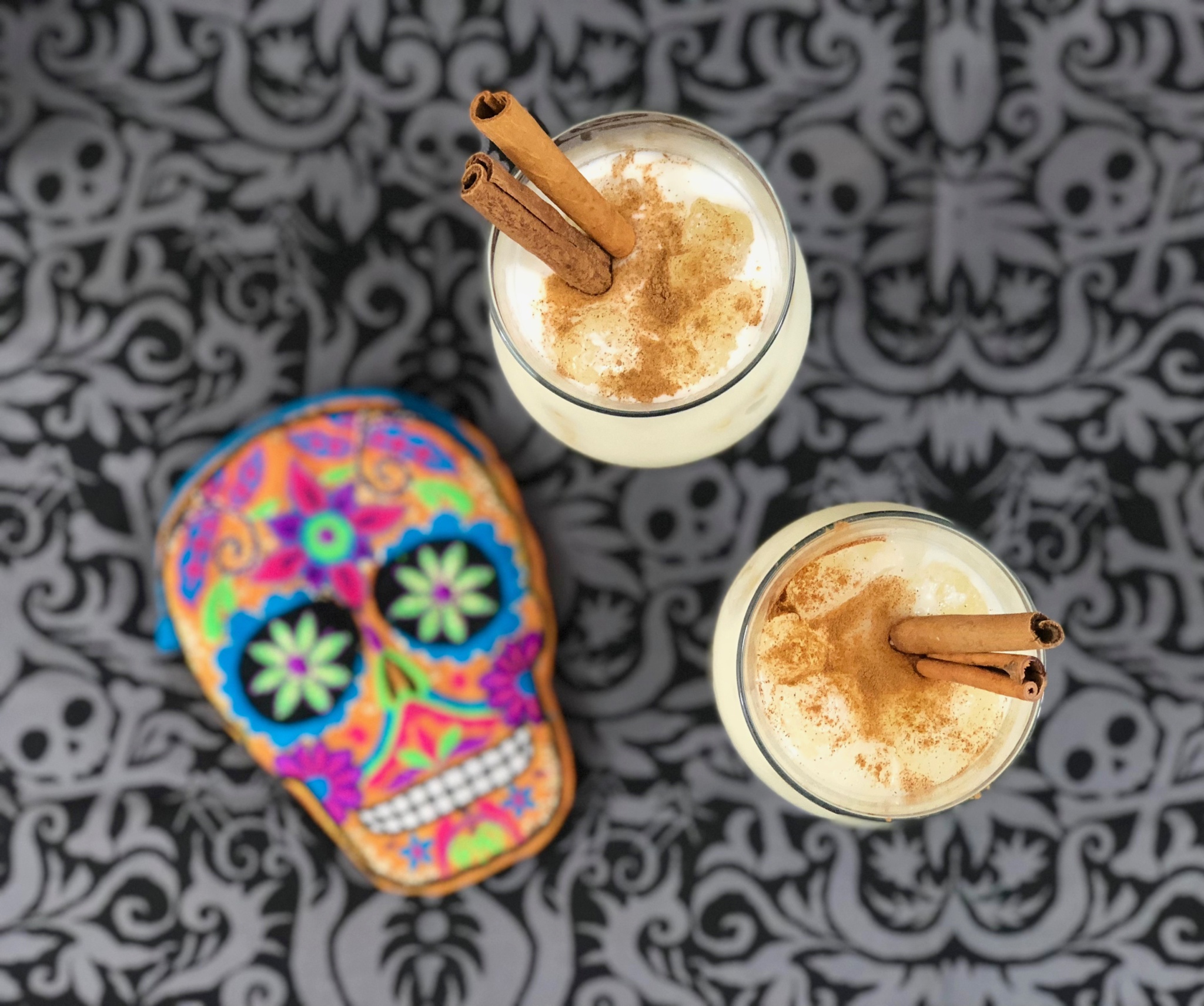 The Day of the Dead is a celebration centered around family and tradition and I wanted to create a cocktail that reflected that. So creating a cocktail made with horchata just made sense, since horchata is often shared among family members during Day of the Dead celebrations. Horchata is a traditional Mexican and Central American drink made with rice and milk. To make it a bit more festive I simply added some rum for a sweet, creamy cocktail.
I used to drink horchata at every birthday party as a kid and there was often horchata in my refrigerator at home and at my grandma's house. Back in Guatemala horchata was sort of the official non-alcoholic drink for family get-togethers and parties. Horchata recipes vary greatly from country to country. The traditional Guatemalan horchata recipe includes almonds, anise, and pepitoria (squash seeds).
For this horchata cocktail, I modified the traditional horchata recipe slightly while keeping the process very similar to how horchata is made back home in Guatemala. I left out the pepitoria (squash seeds) because it's hard to find it here in the US. Pepitoria also gives horchata a slightly bitter taste that can turn some people off. Though I'm sure horchata purists will also tell you that pepitoria is what makes this drink unique. So if you can find it add a few or a handful of roasted squash seeds while blending. I replaced milk for almond milk. Most horchata recipes include almonds and by using almond milk I'm simplifying the recipe without changing the flavor. If you like horchata and would like to try another horchata based drink that is perfect for fall be sure to check out my recipe for dulce de leche pumpkin horchata, it's so good!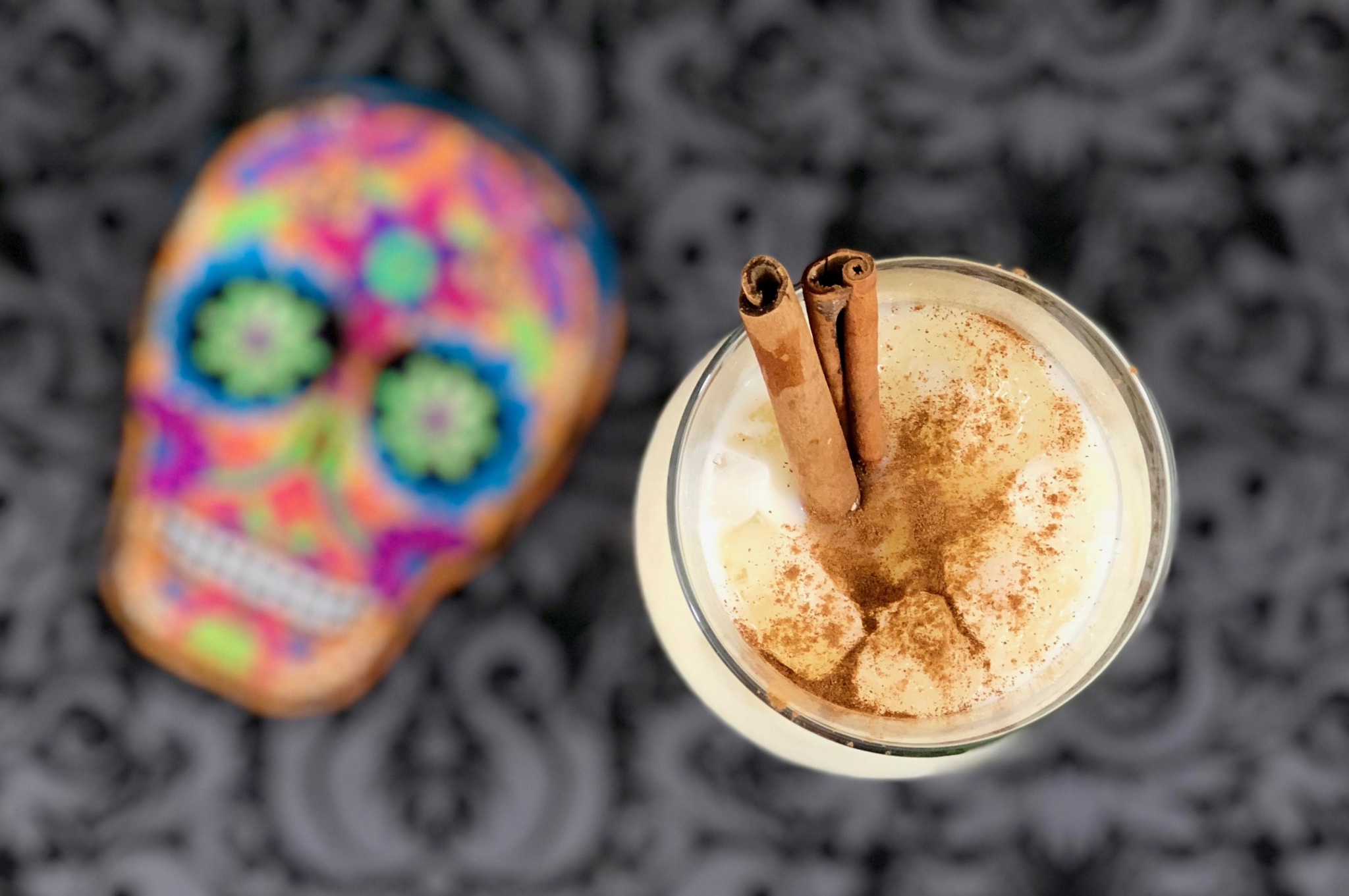 Spiked Horchata Recipe
Ingredients
1 cup uncooked white rice
4 cups of water
2 cinnamon sticks
2 tablespoons roasted sesame seeds
1 cup of almond milk
½ cup sweetened condensed milk
1 teaspoon ground cinnamon
½ teaspoon anise seed powder
1 teaspoon vanilla extract
½ cup of dark rum
ice
Directions
Place the rice and cinnamon sticks in the water and soak in the refrigerator for at least 8 hours or overnight.
Remove the rice water from the refrigerator and discard the cinnamon sticks.
Pour rice water and rice in a blender and add the roasted sesame seeds.
Blend on low until the rice is well ground, for about 4-5 minutes.
Strain into a pitcher using a fine mesh sieve. Strain again lining the mesh sieve with cheesecloth. If there is still ground rice left in your rice water pass it through the cheesecloth a second or third time. Make sure all the gritty rice residue has been removed.
Rinse the blender to remove any rice residue.
Return the rice water to the blender and add the almond milk, sweetened condensed milk, cinnamon, vanilla, anise and rum.
Blend until all ingredients are combined.
Fill cocktail glasses with ice.
Pour horchata over the ice and garnish with a dash of ground cinnamon and cinnamon sticks.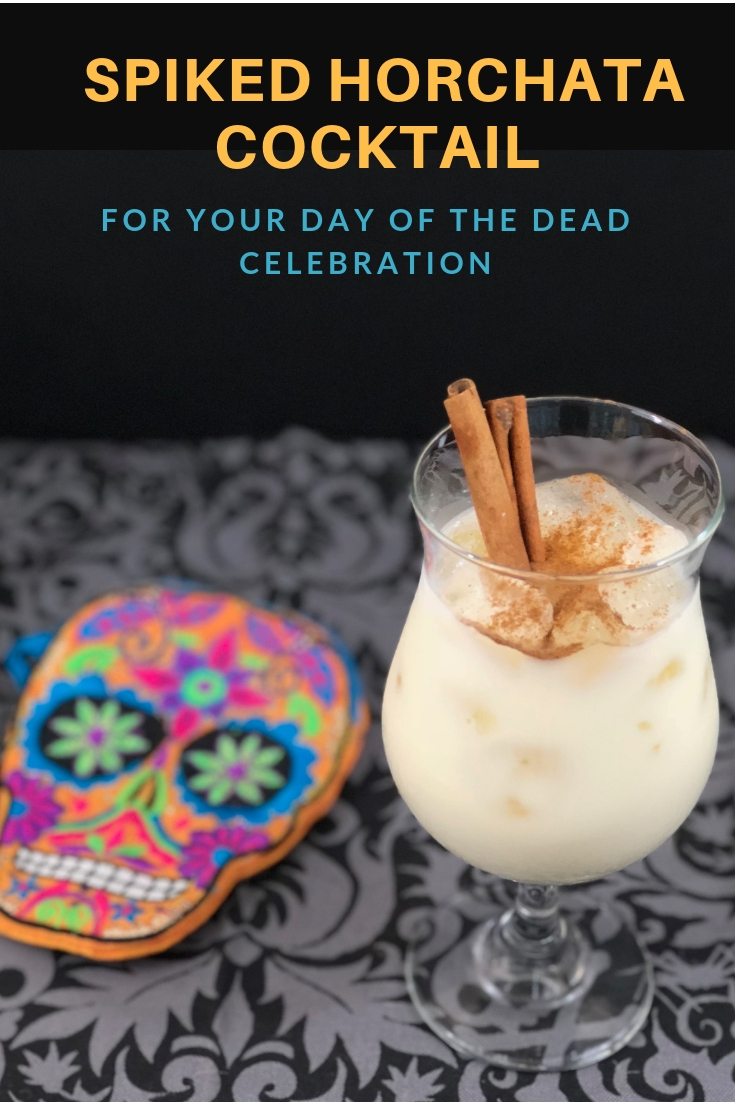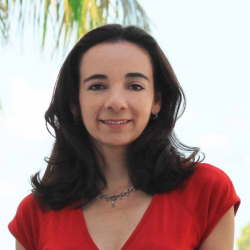 Latest posts by Paula Bendfeldt-Diaz
(see all)