This is a sponsored conversation written by me on behalf of Cool Foods available at Publix. The opinions and text are mine.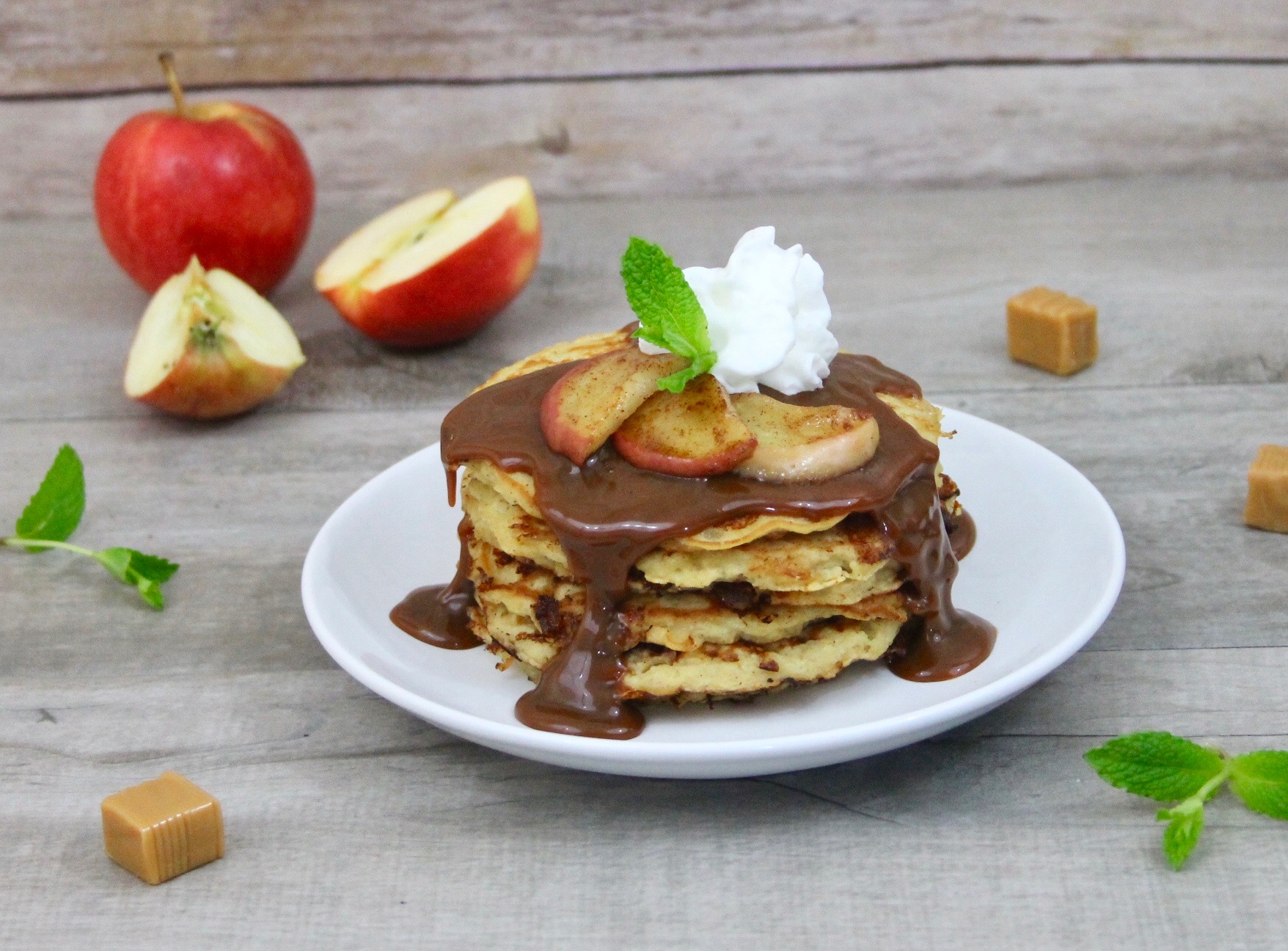 These caramel apple and cottage cheese pancakes combine sweet and delicious ripe apples, caramel and cottage cheese. The result being the perfect high-protein breakfast for fall.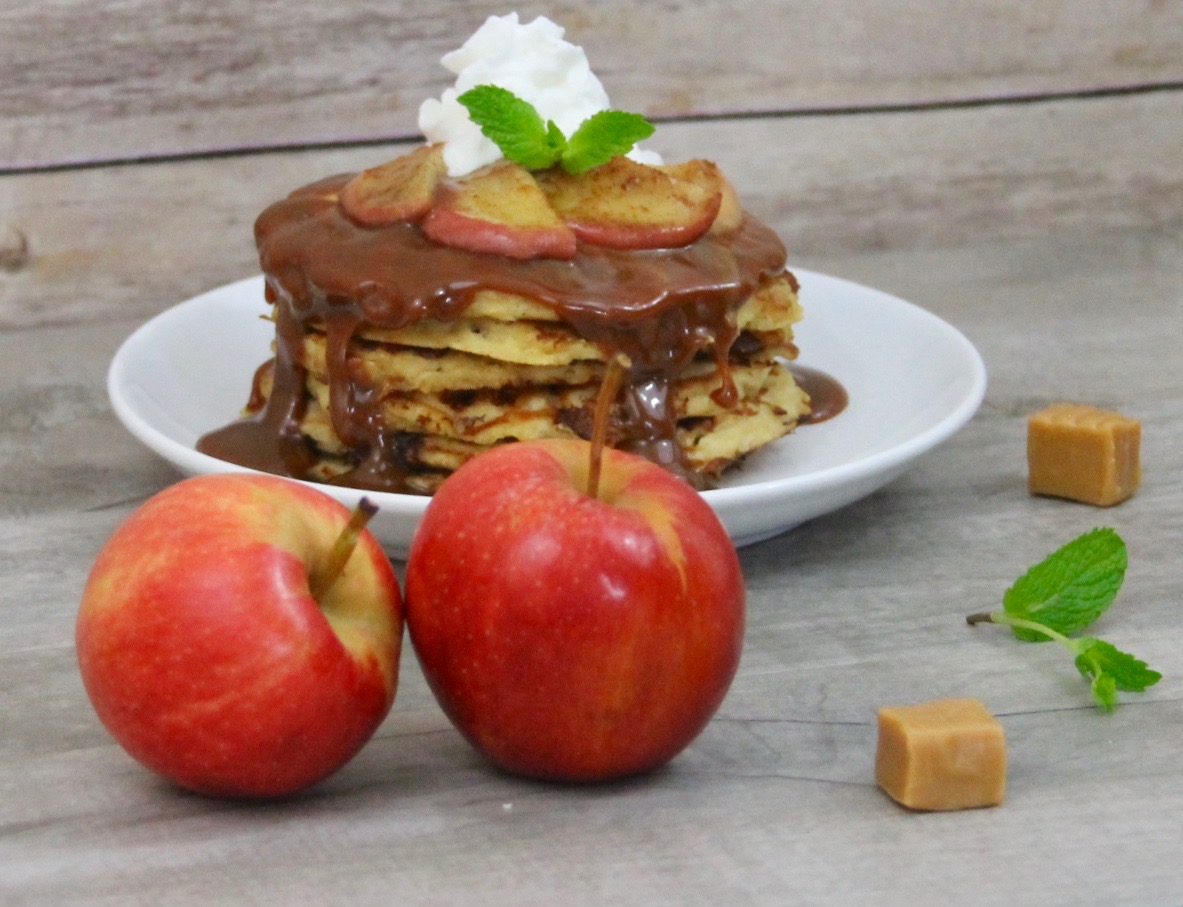 Living in Florida we embrace fall mostly by indulging in fall flavors since we still have our air conditioning on through most of October and sometimes into November. When I was at Publix doing my weekly grocery shopping I could not resist stocking up on lots of fresh apples. I love shopping at Publix and I always try to take advantage of their great offers, their weekly BOGO offers are the best! On this particular week, I was excited to see lots of offers and savings on frozen and dairy products so I picked up Friendship Cottage Cheese and Reddi-Wip.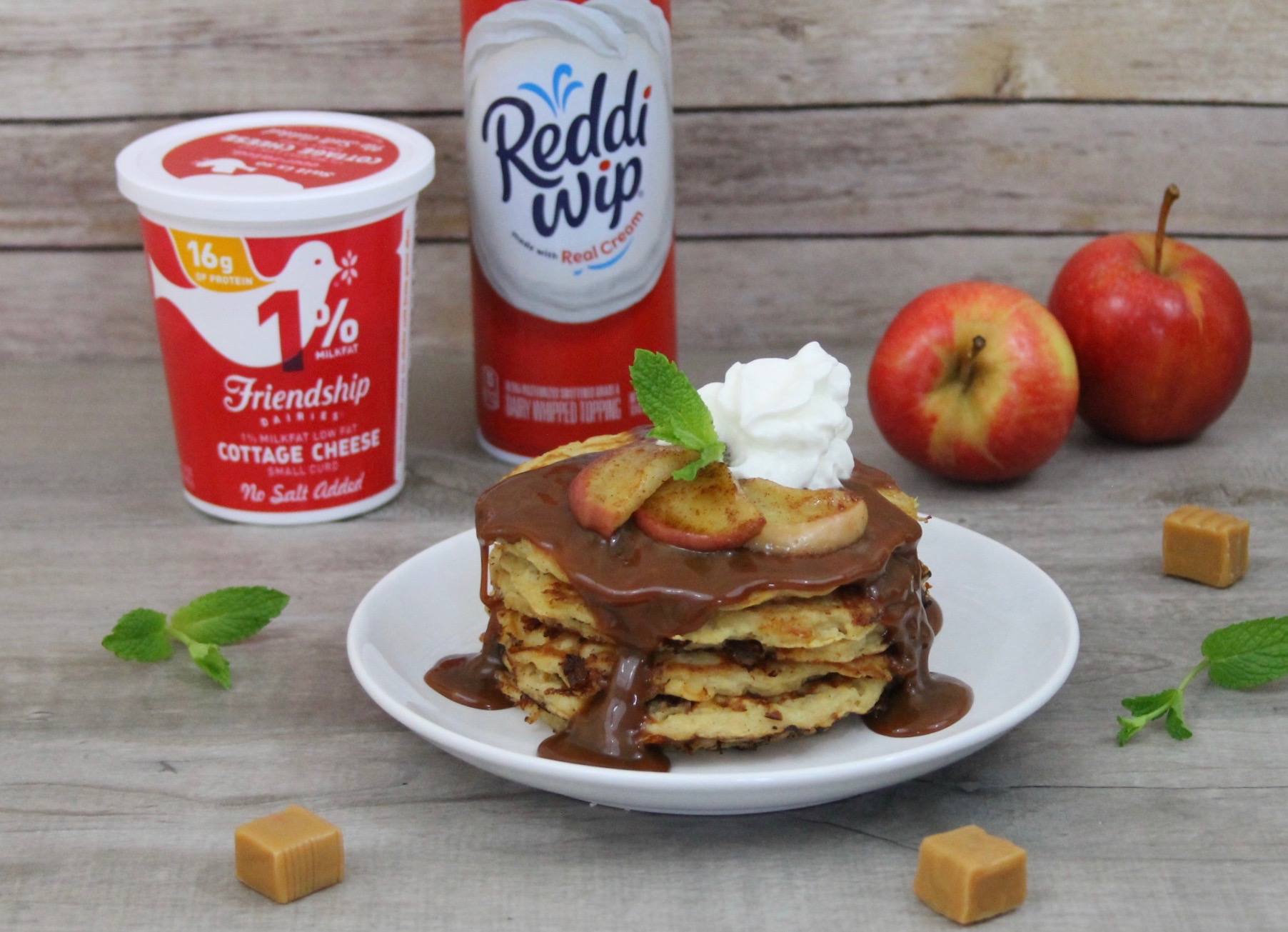 As soon as I got home I was craving some delicious pancakes and I figured some apple cottage cheese pancakes would make for a delicious brunch everyone was sure to love. Then I got to thinking: why not take it up a notch and make caramel apple cottage cheese pancakes? What better way to celebrate the beginning of fall than by embracing the ultimate fall flavor: caramel apple!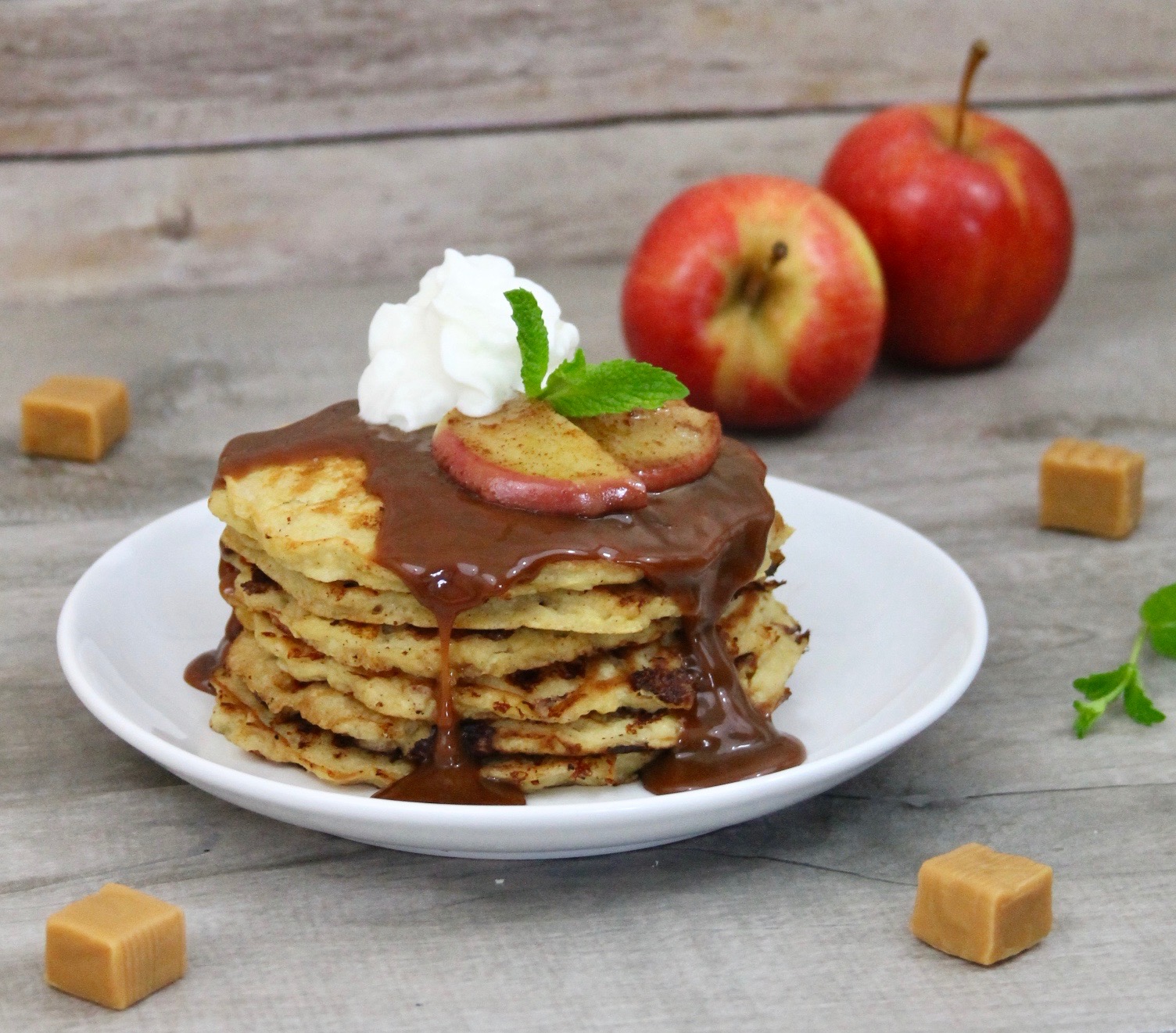 I tried apple cottage cheese pancakes for the first time a few years ago. I stumbled upon the recipe on an old cookbook and we've been enjoying them ever since. I believe the original recipe used beaten egg whites and no baking powder but I have tweaked it and find that the version we've developed at home is much easier.
Cottage Cheese Caramel Apple Pancakes
Ingredients
2 apples or 1 1⁄2 cups grated apples
2/3 cup Friendship Small Curd Cottage Cheese
4 large eggs
1 teaspoon cinnamon
1⁄4 teaspoon nutmeg
3 tablespoons caramel syrup
1⁄2 teaspoon salt
1⁄2 cup flour
2 teaspoons baking powder
2 tablespoons butter or 2 tablespoons oil
For serving
Reddi-Wip
Apple slices
Caramel syrup (I used Mexican cajeta which is a bit darker than regular caramel)
Mint leaves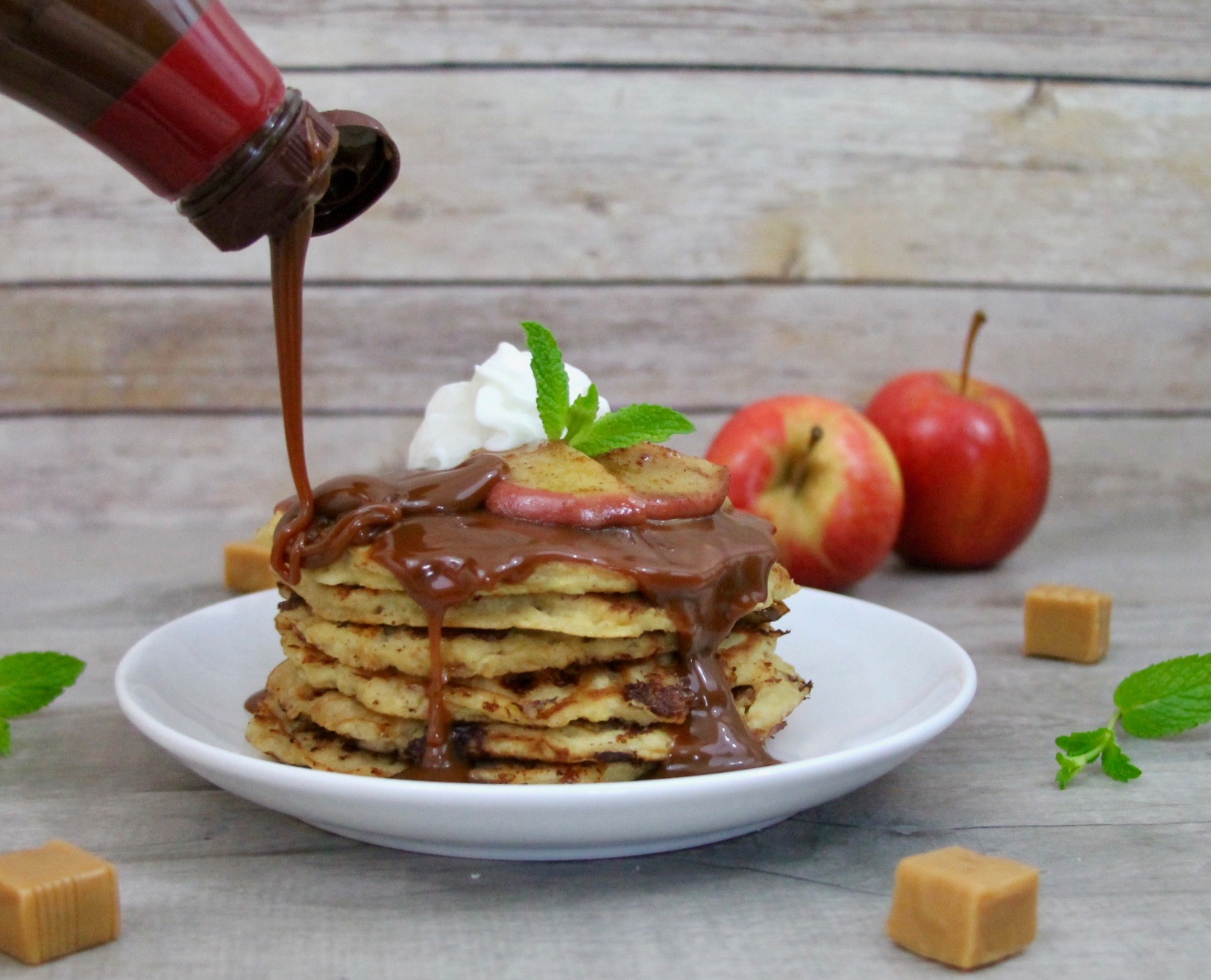 Instructions
Peel and core the apples, then grate them.
In a separate bowl mix together the cottage cheese, eggs, cinnamon, nutmeg, caramel syrup, and salt.
Sprinkle in the flour and baking powder and stir well.
Add the grated apple and mix until well combined.
Heat the griddle or skillet at medium-low heat.
For each pancake, ladle 1/4 cup of the batter onto the griddle.
When bubbles form on the top of the pancake and the bottom is golden brown, flip the pancakes over and cook until browned on the other side.
To serve drizzle with caramel or cajeta and top with apple slices, Reddi -wip, and mint leaves
These caramel apple cottage cheese pancakes are not only delicious but they are also packed with protein and fiber and make for a great pre-workout breakfast.  The sweetness of the caramel and apples balanced with the light and slightly salty taste of the cottage cheese, which you can barely make out, come together in a perfect blend of delicious flavors.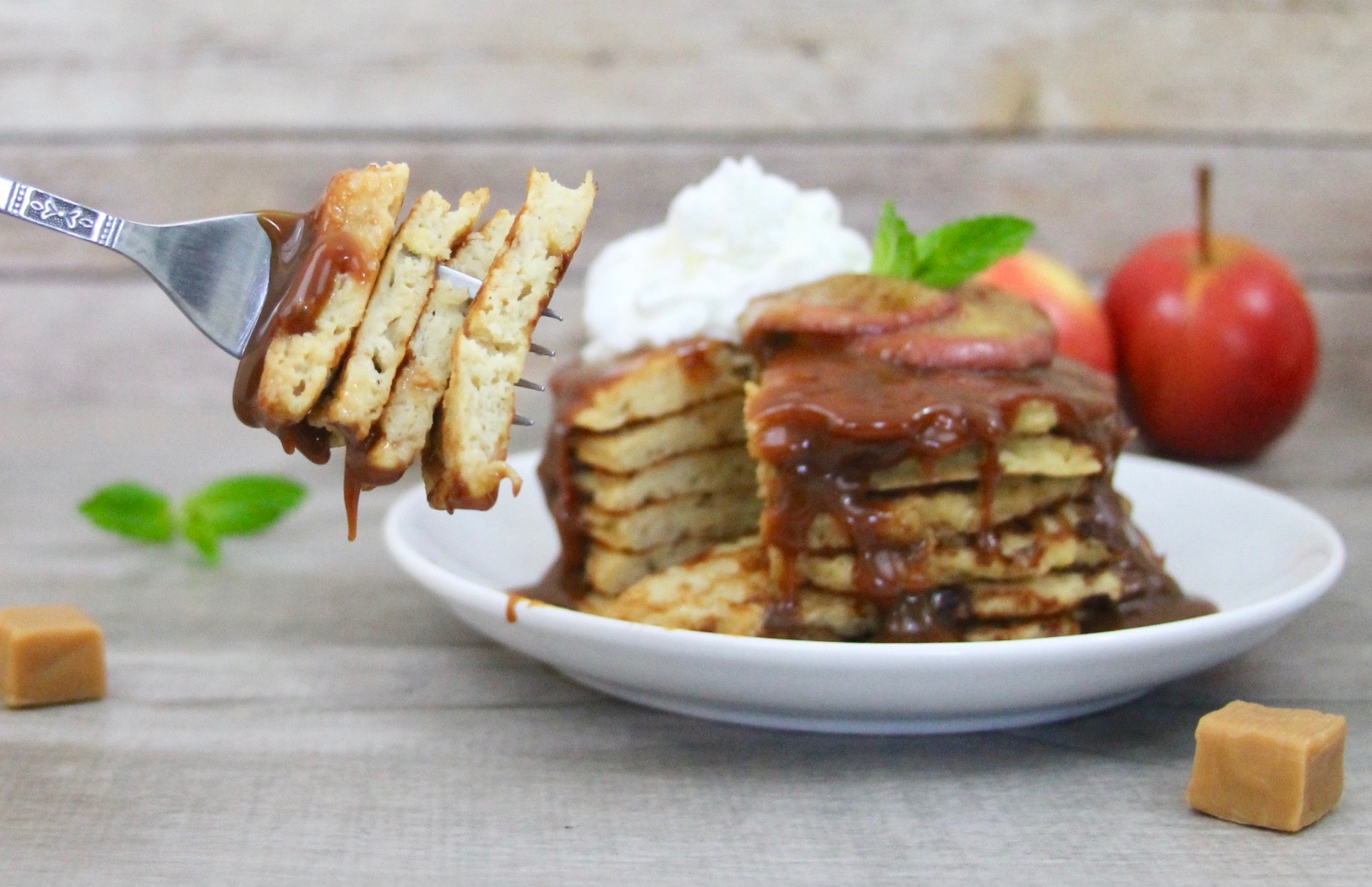 Don't forget to check out the great offers and savings on frozen and dairy products at Publix. You're sure to find savings on lots of products you use all the time and it's also a great opportunity to try some new products out and get inspired in the kitchen!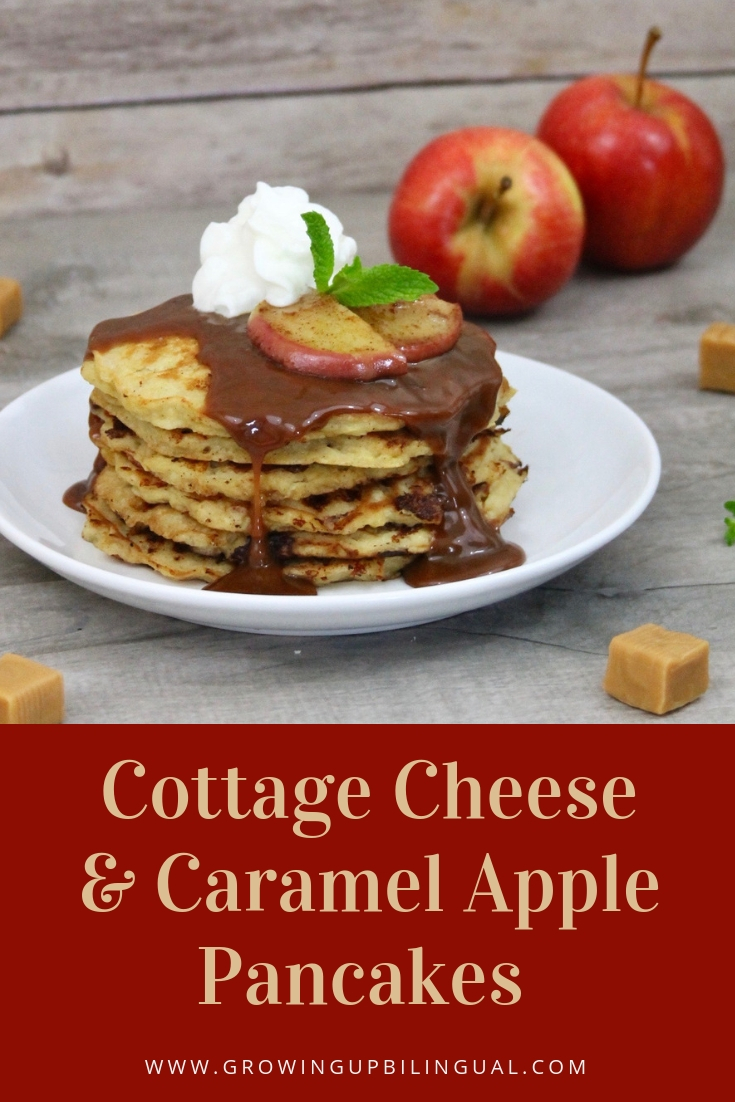 Latest posts by Cesar Diaz
(see all)