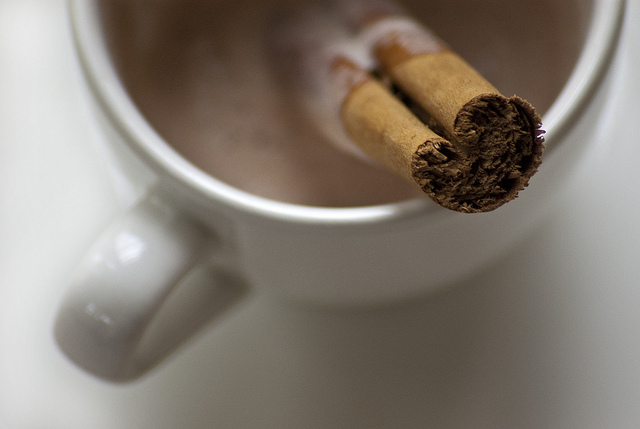 photo credit: RHiNO NEAL via photopin cc
I love chocolate, it reminds me of my childhood and it always takes me back to my homeland, Guatemala.  I had never considered making it spicy so I was thrilled when I read a recipe for spicy cocoa a while ago.  I decided to give it a try, with some changes and tweaks and the result found that the spiciness gave it a whole other dimension and turned this into a grown up drink that is made to be sipped on cold winter nights.  I admit we don't have many of those her in FL but if I'm craving this I can just crank up the AC, right?
This drink is also filled with love inducing ingredients, you can find it in my Valentine's Recipes with Latino Passion post and find out why this could be the perfect drink for a romantic date.
Ingredients
3 cups low-fat milk
3/4 cup bittersweet chocolate chips
2 tablespoons sugar
1 tablespoon Abuelita Mexican chocolate
3/4 teaspoon ground ancho chiles
1/4 teaspoon freshly grated nutmeg
1/4 teaspoon plus 1/8 teaspoon ground allspice
3 cinnamon sticks, broken in half
Preparation
Bring first 7 ingredients and pinch of salt to simmer in medium saucepan, whisking often. Add cinnamon sticks. Cover; remove from heat and let steep 5 minutes. Bring to simmer, whisking.
¡Que lo disfruten!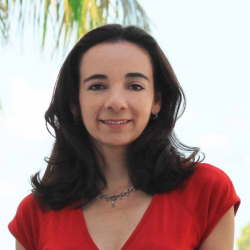 Latest posts by Paula Bendfeldt-Diaz
(see all)